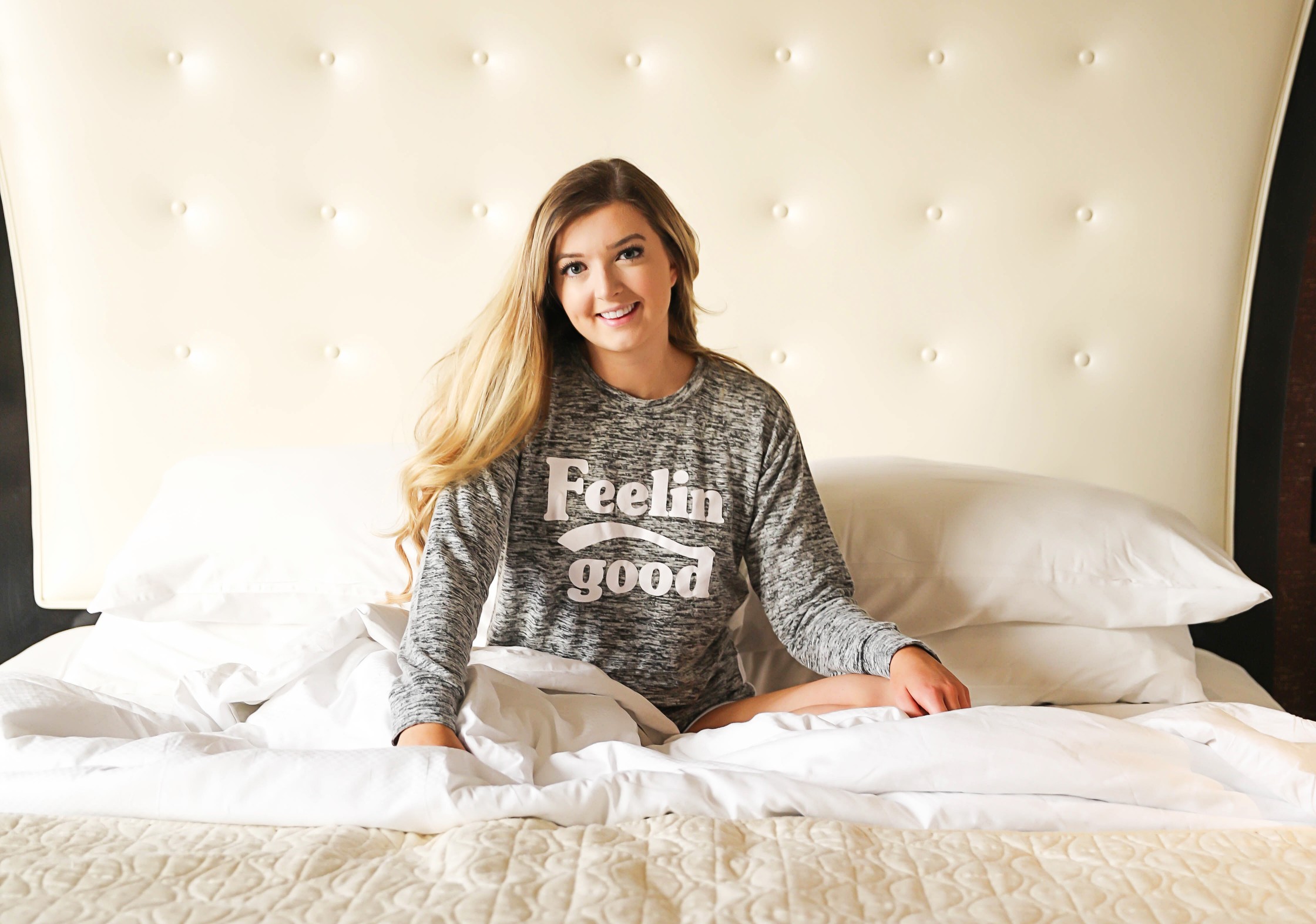 Room Service Kinda Day | Pajama OOTD 📍 Bellagio Hotel & Casino Las Vegas, Nevada
These photos were taken on my last full day in Vegas! We started the morning off with a yummy breakfast, I had steal cut oatmeal with banana and a side of biscuits and gravy (so sorta healthy, sorta not haha)! Then we went to the spa! That is usually my favorite part of vacations. I LOVE getting massages. Not only do they feel good, but they are so good for you. It forces you to meditate for an hour and just relax. Plus if you get a deep tissue massage it's good for your body too! I went an hour early and spent some time drinking infused water, jacuzzing, and hanging out in the sauna! I actually don't really like saunas or steam rooms (especially the steam rooms). They make me anxious and I feel like I can't breath. However, I am trying to get saunas to grow on me because I know they are good for you!
When I got back from the spa I showered off (and clearly got ready) then ordered some room service with my momma! I drank the yummiest passionfruit cocktail and we shared quesadillas, a cheese plate, and chip & guac! I wore this cozy pajama set from forever 21 that I am loving! I think all of their pajama sets are super cute, I posted this one this summer and it was a hit!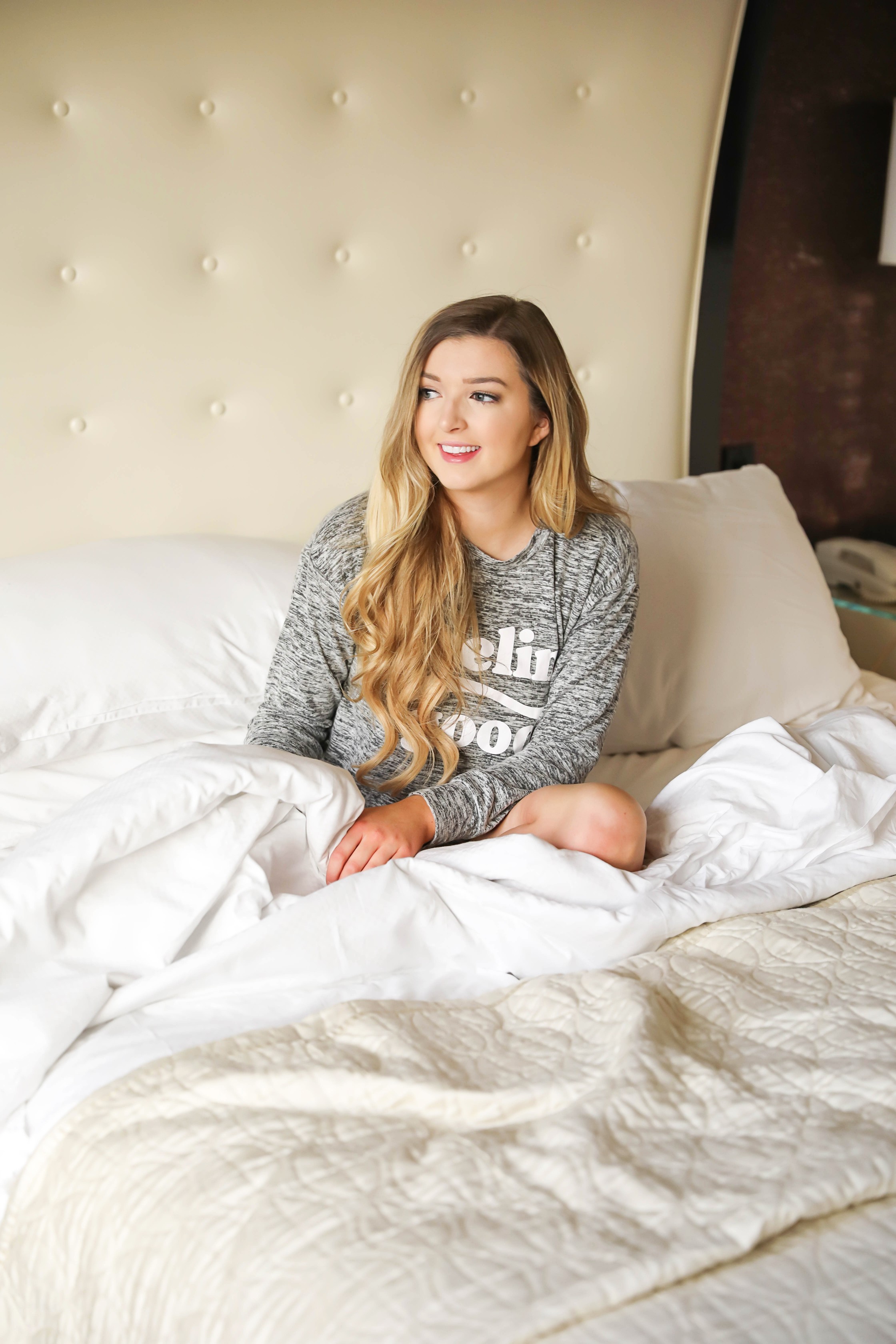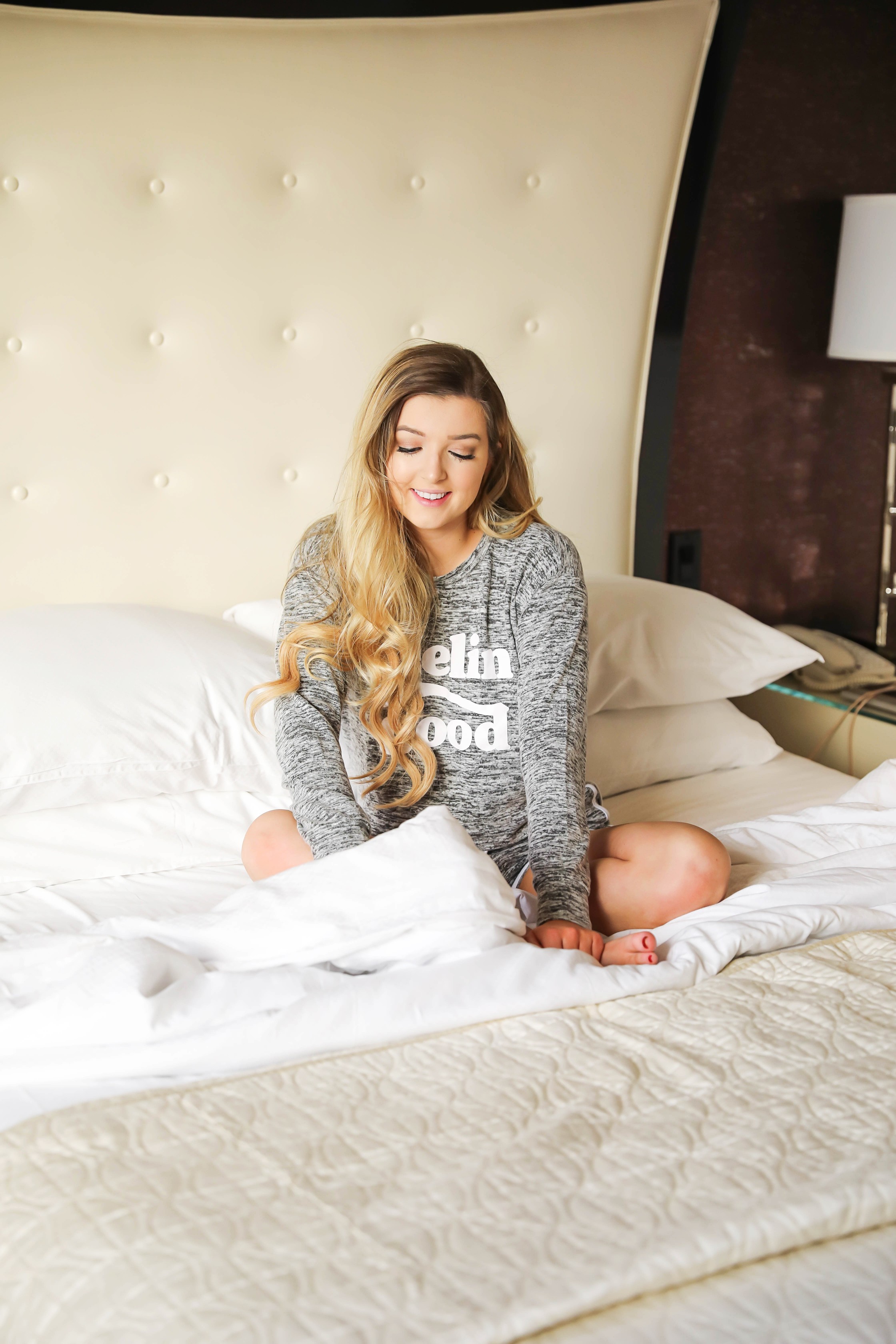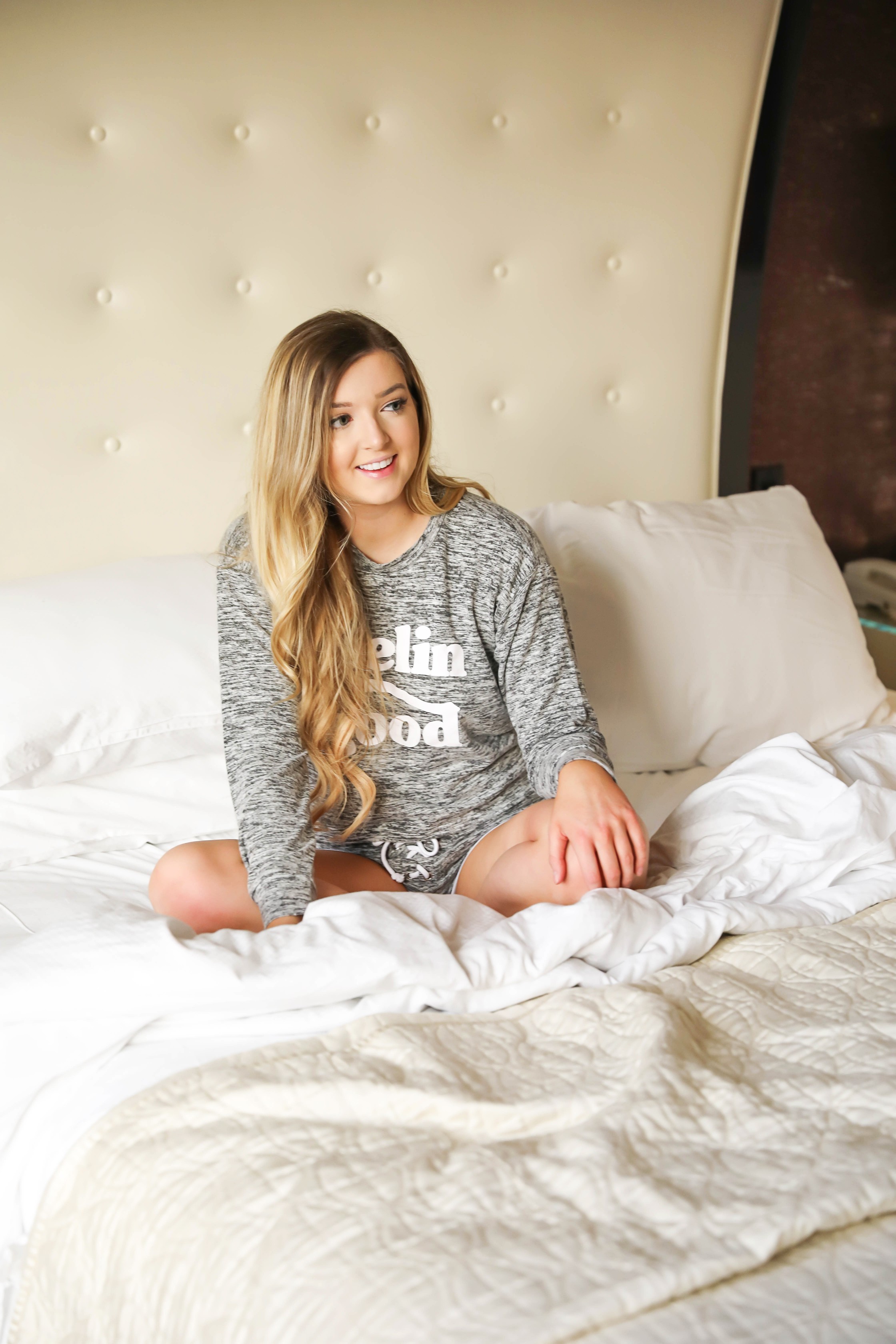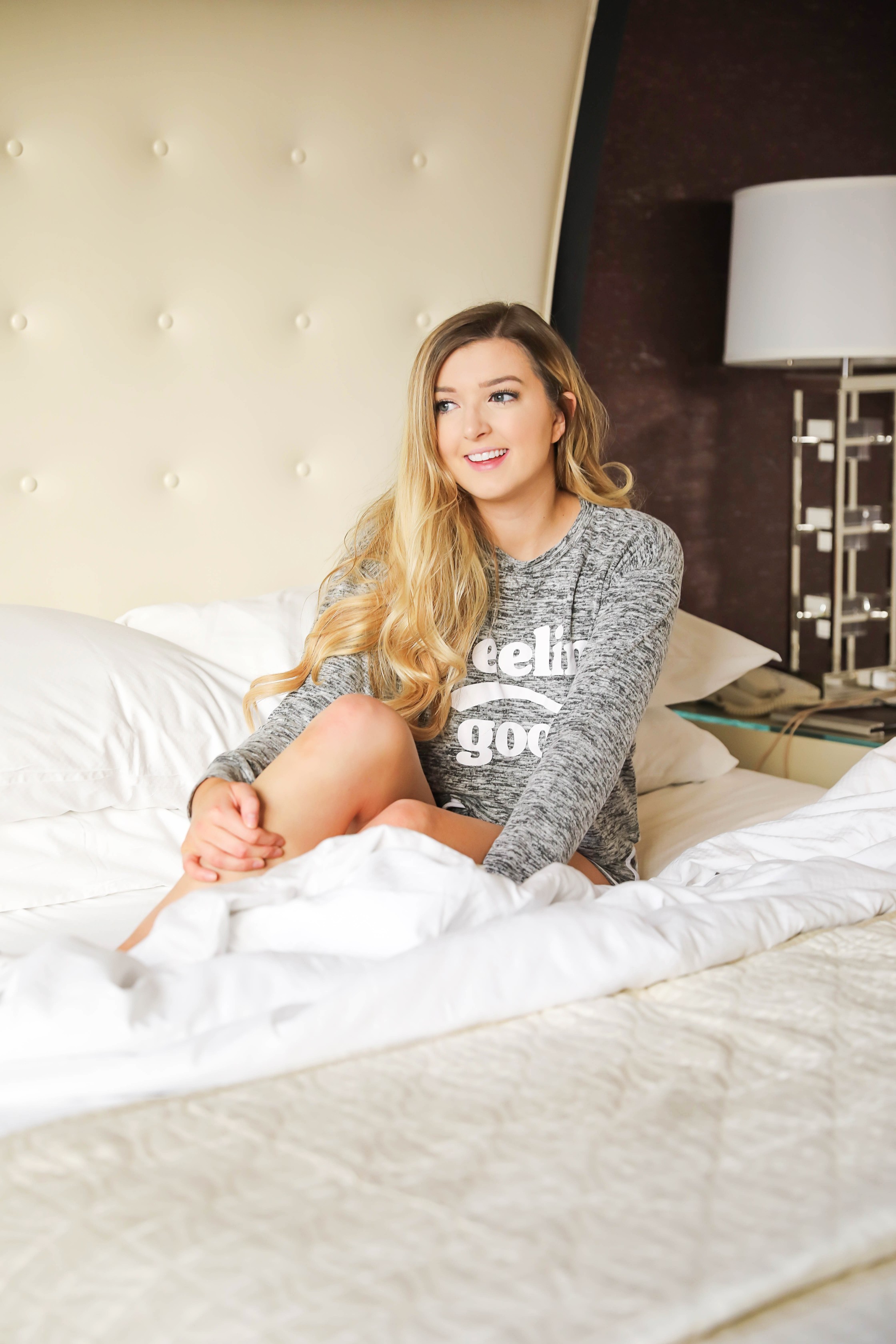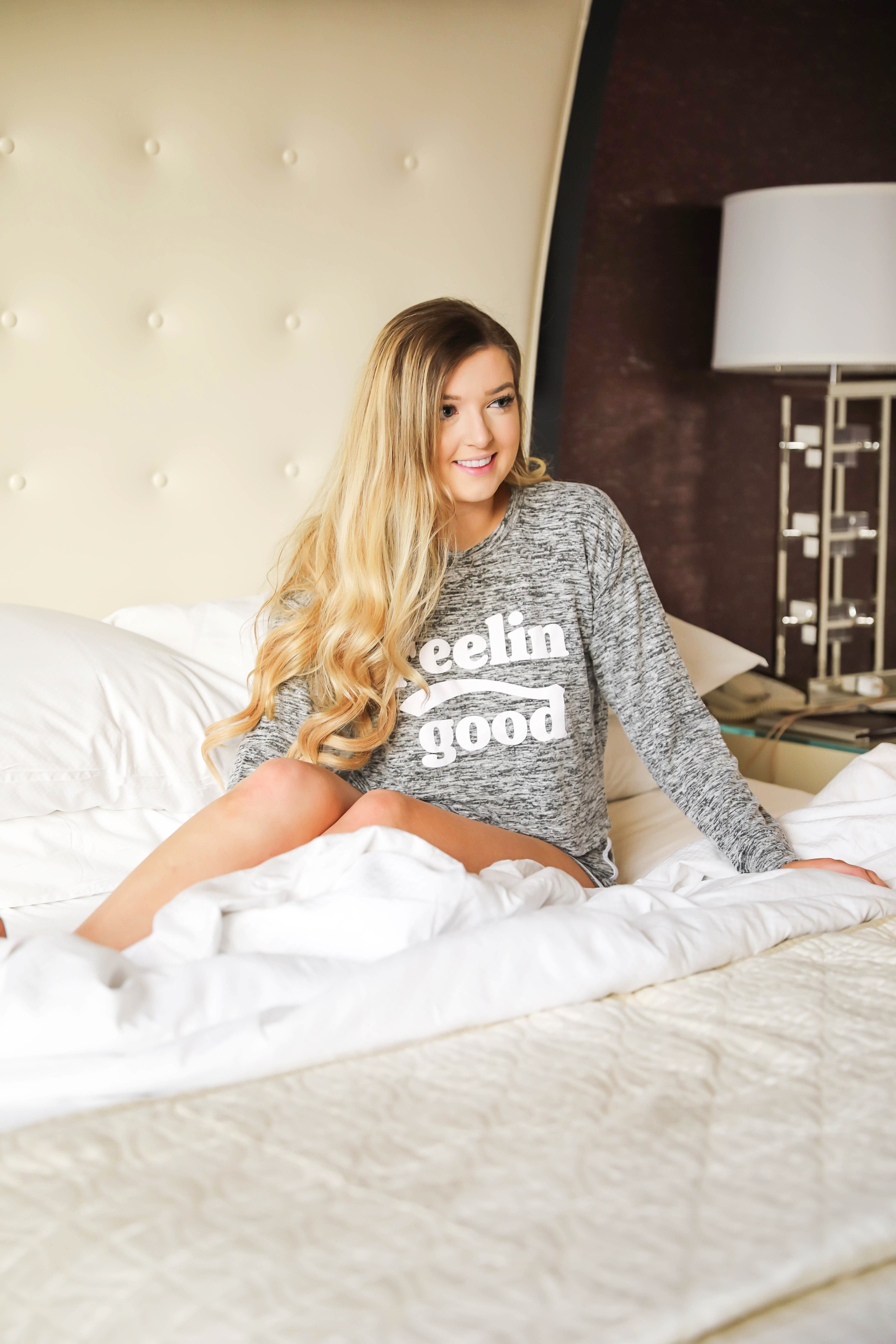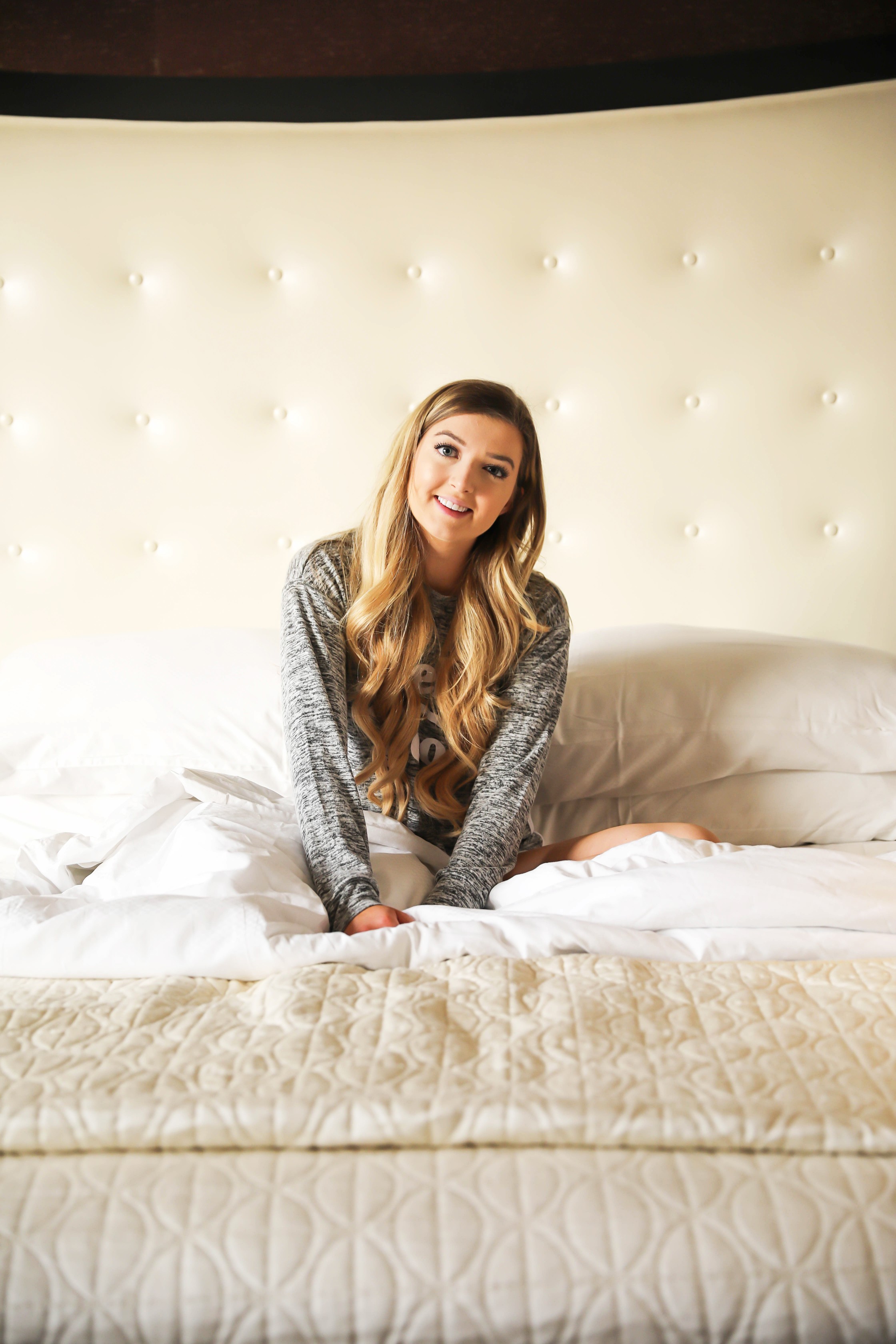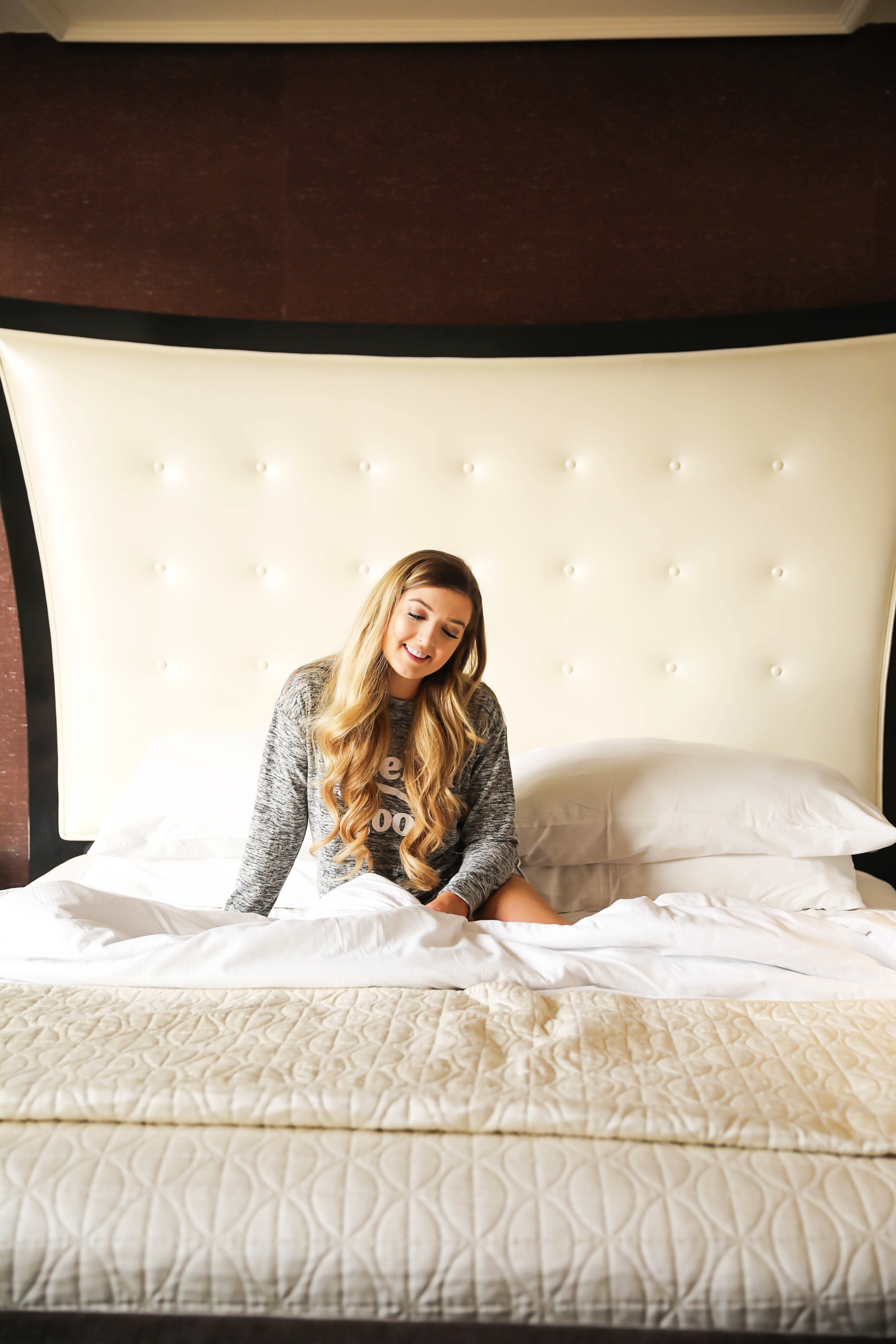 | Pajama Top (I am wearing a small) | Pajama Shorts (I am wearing a small) |
The beds at the Bellagio are actually pretty cozy so I got some good sleep while I was there! Plus with the two hour time change I pretty much crashed every night!
On another note, my Moroccan Oil hair treatment spilled in my suitcase on the way to Vegas and my St. Tropez tanning foam spilled on the way back 🙁 I had the worst luck! What do y'all do to keep things from spilling when you travel? I just put everything in plastic bags, but I was lazy this time and stuck everything in one huge bag and so the Moroccan Oil and St. Tropez got on everything haha! Should have kept those separate since they have exploded before. I have heard seran wrap works well?
More Pajamas!

xoxo,
Lauren Emily Lindmark
Copyright © 2018 dailydoseofcharm.com