The Cutest White Maxi Dress | OOTD 📍Paderno Del Grappa, Italy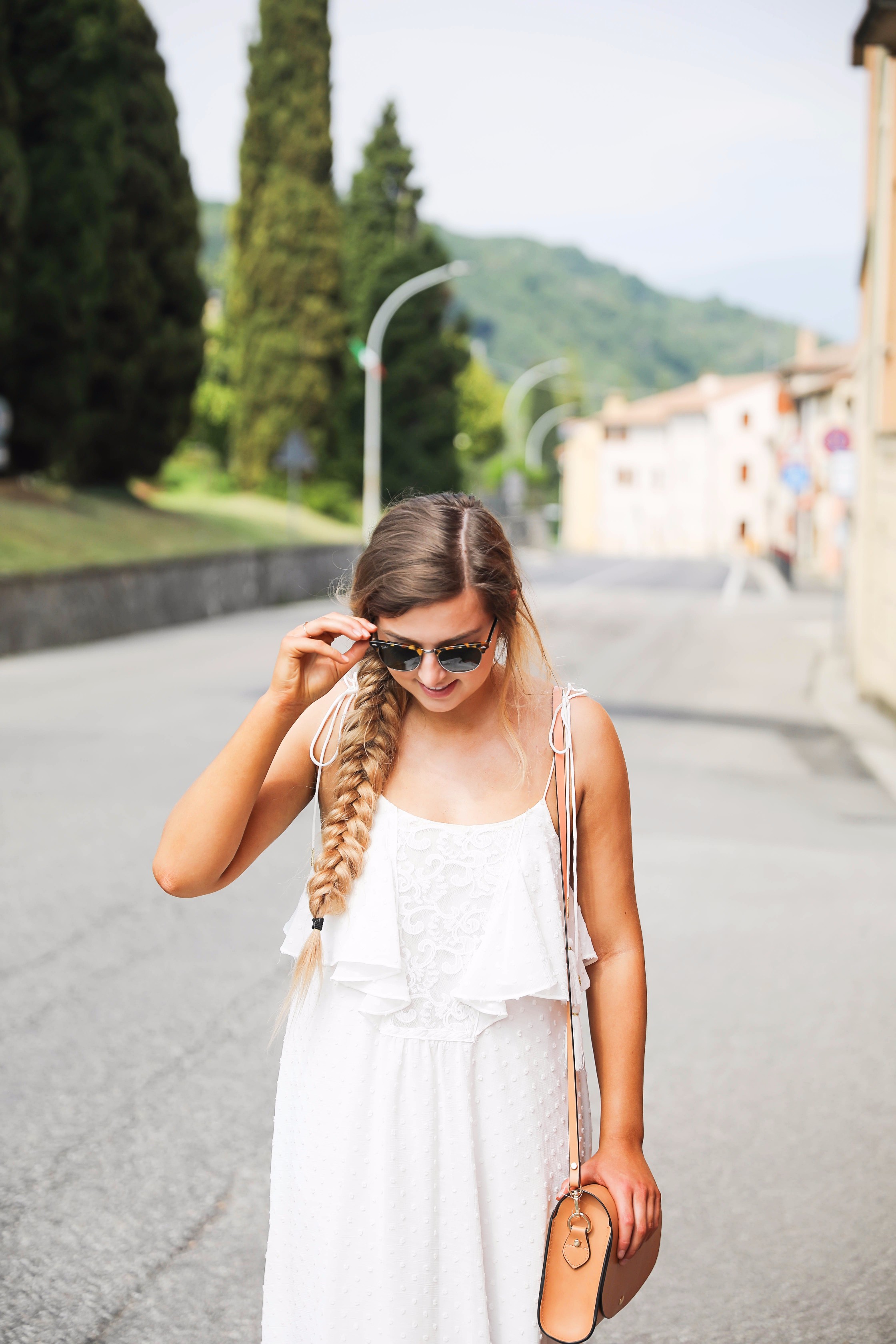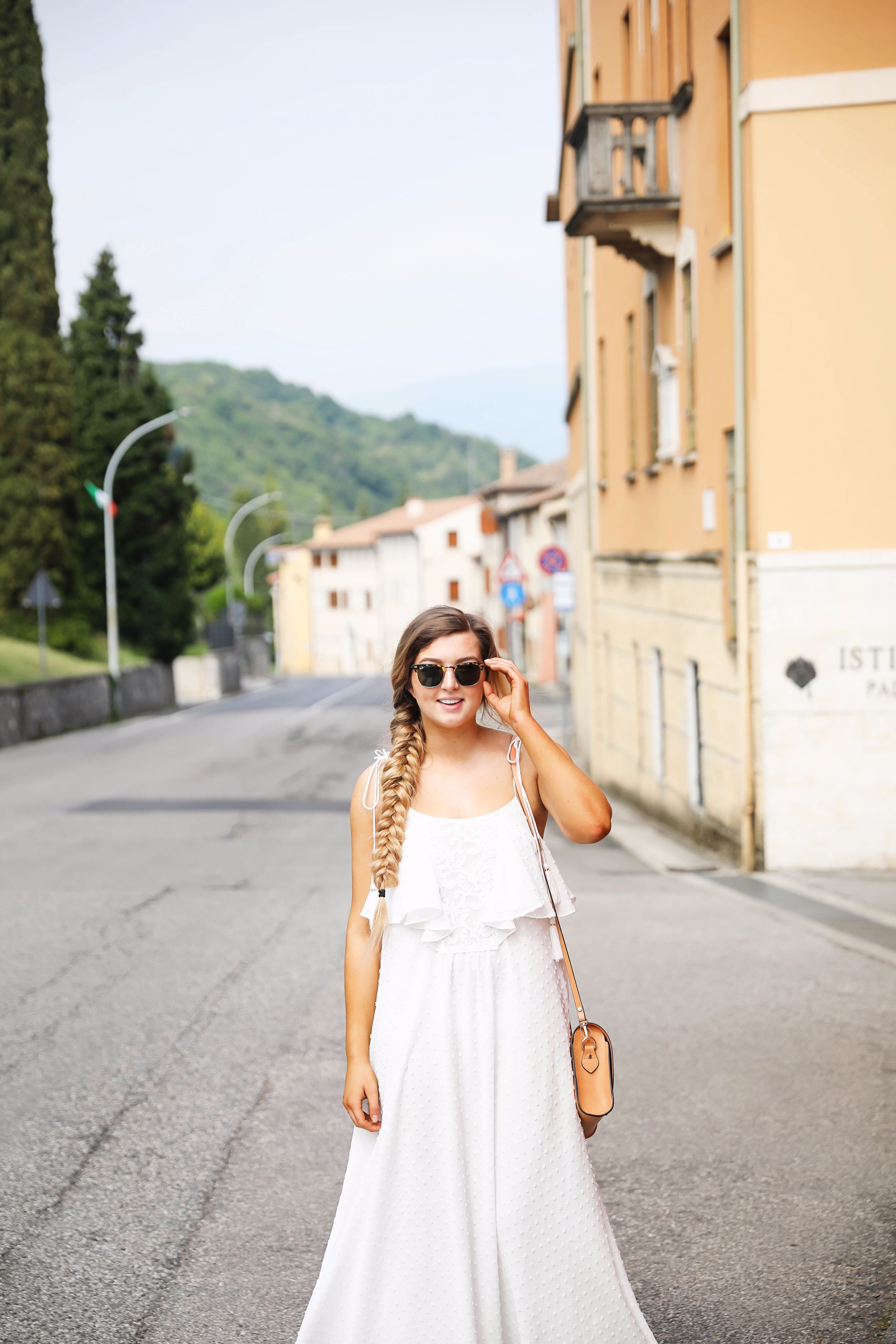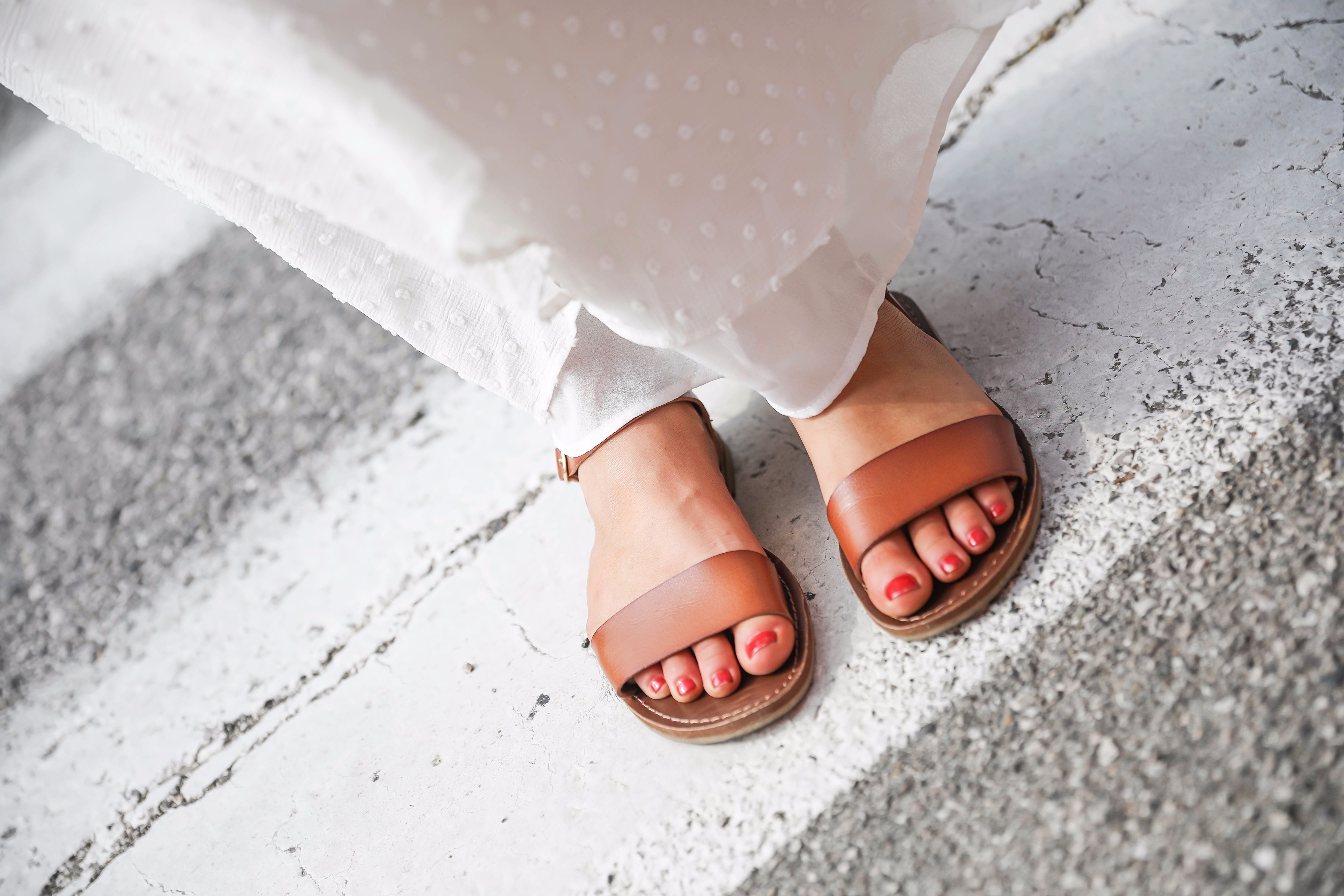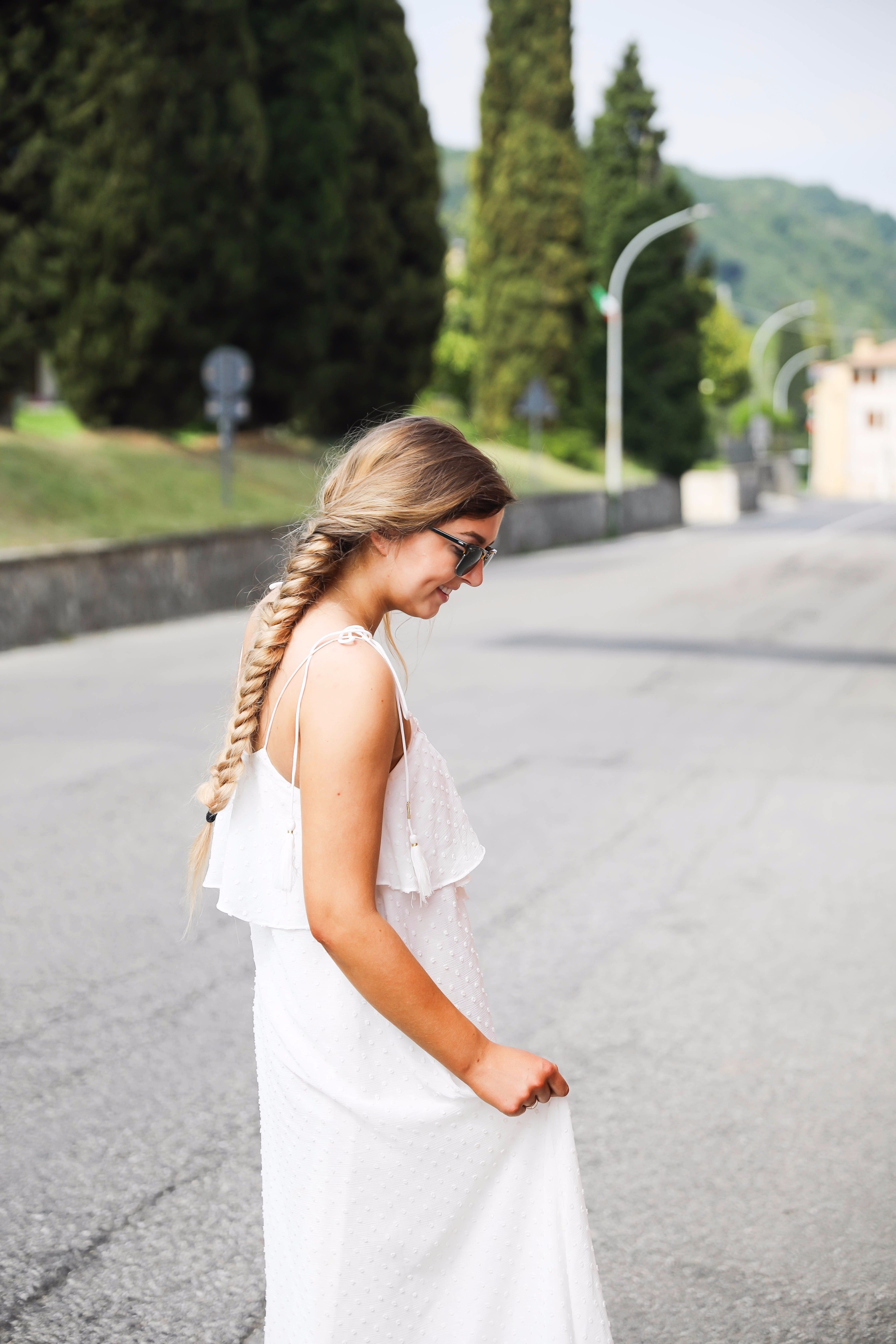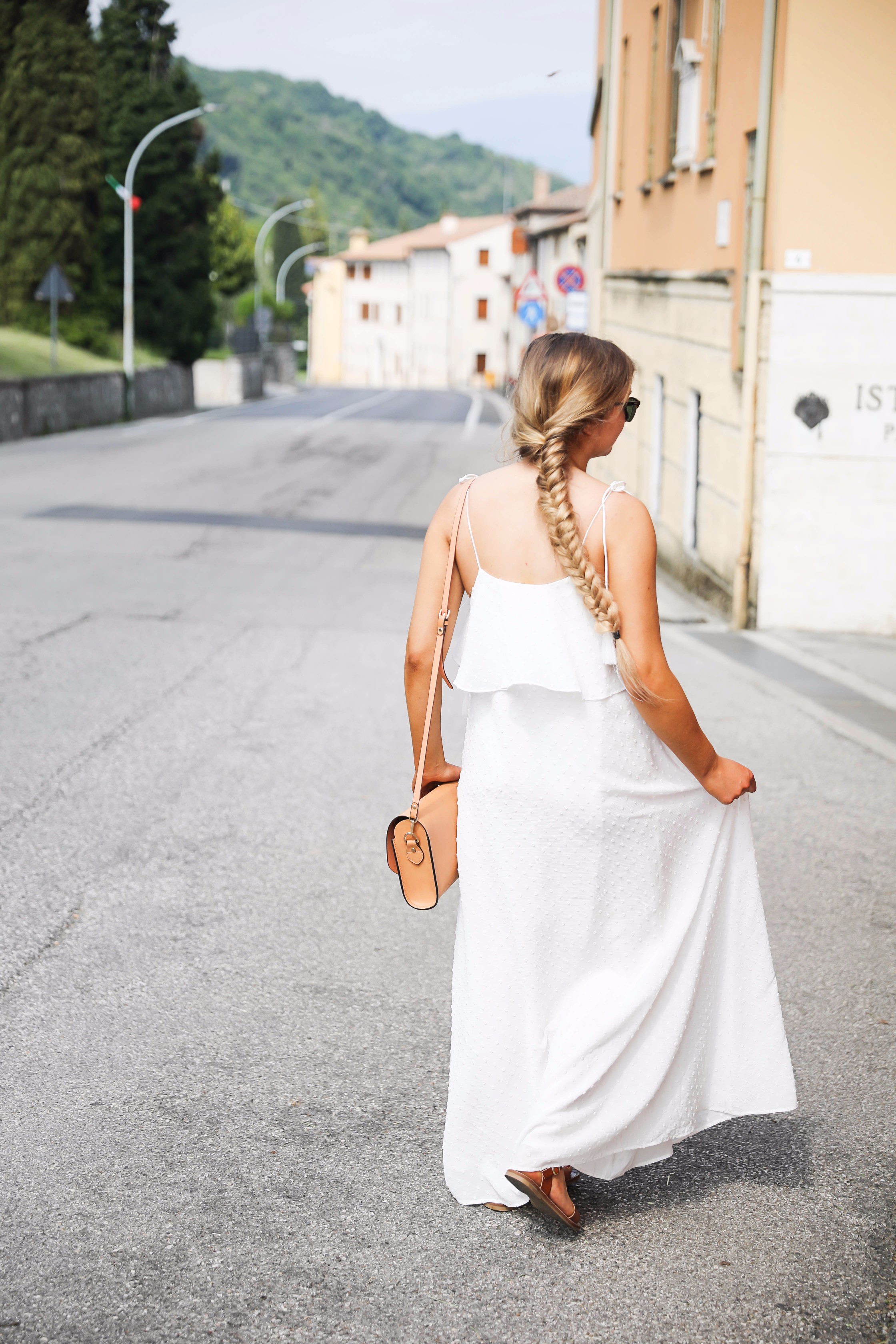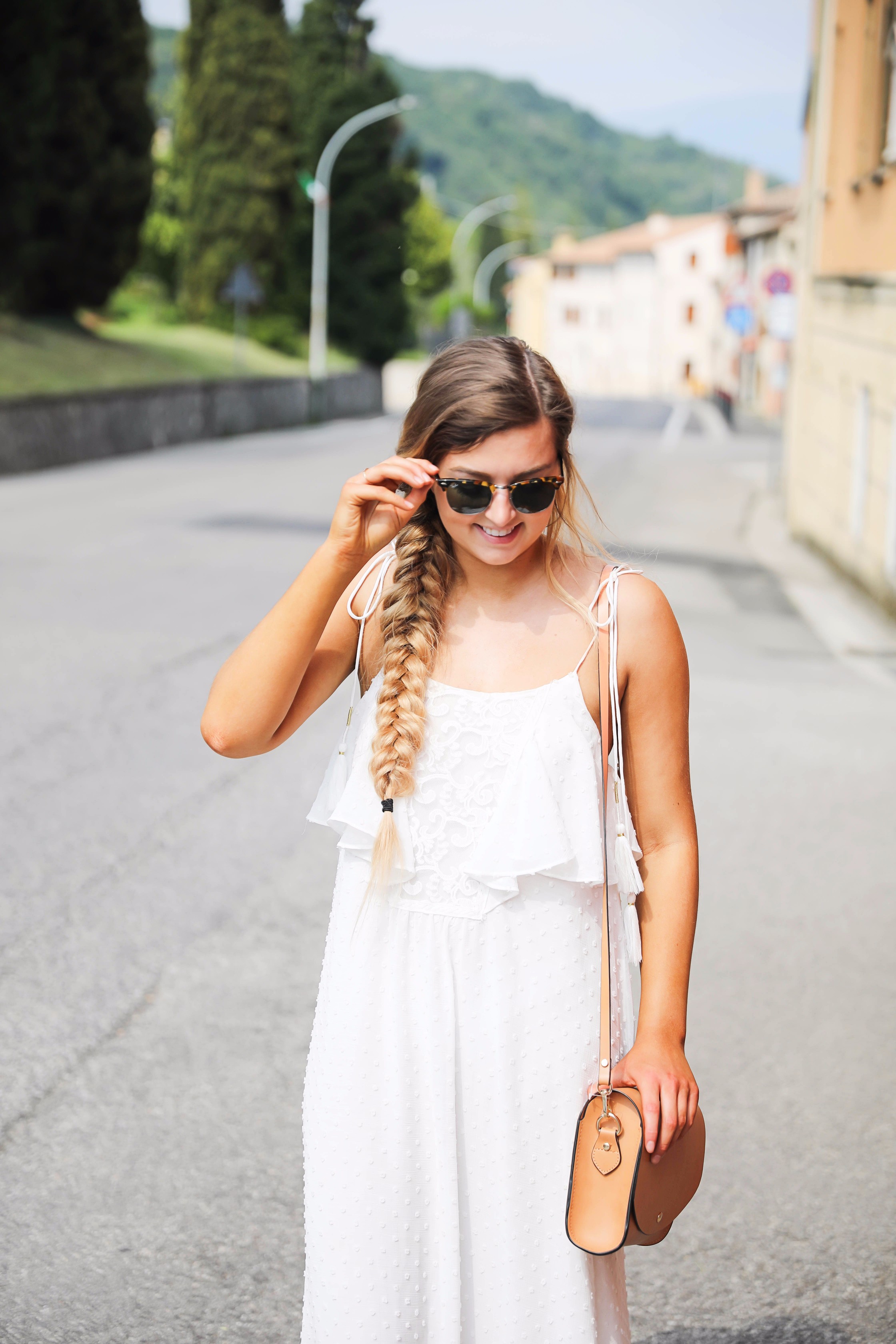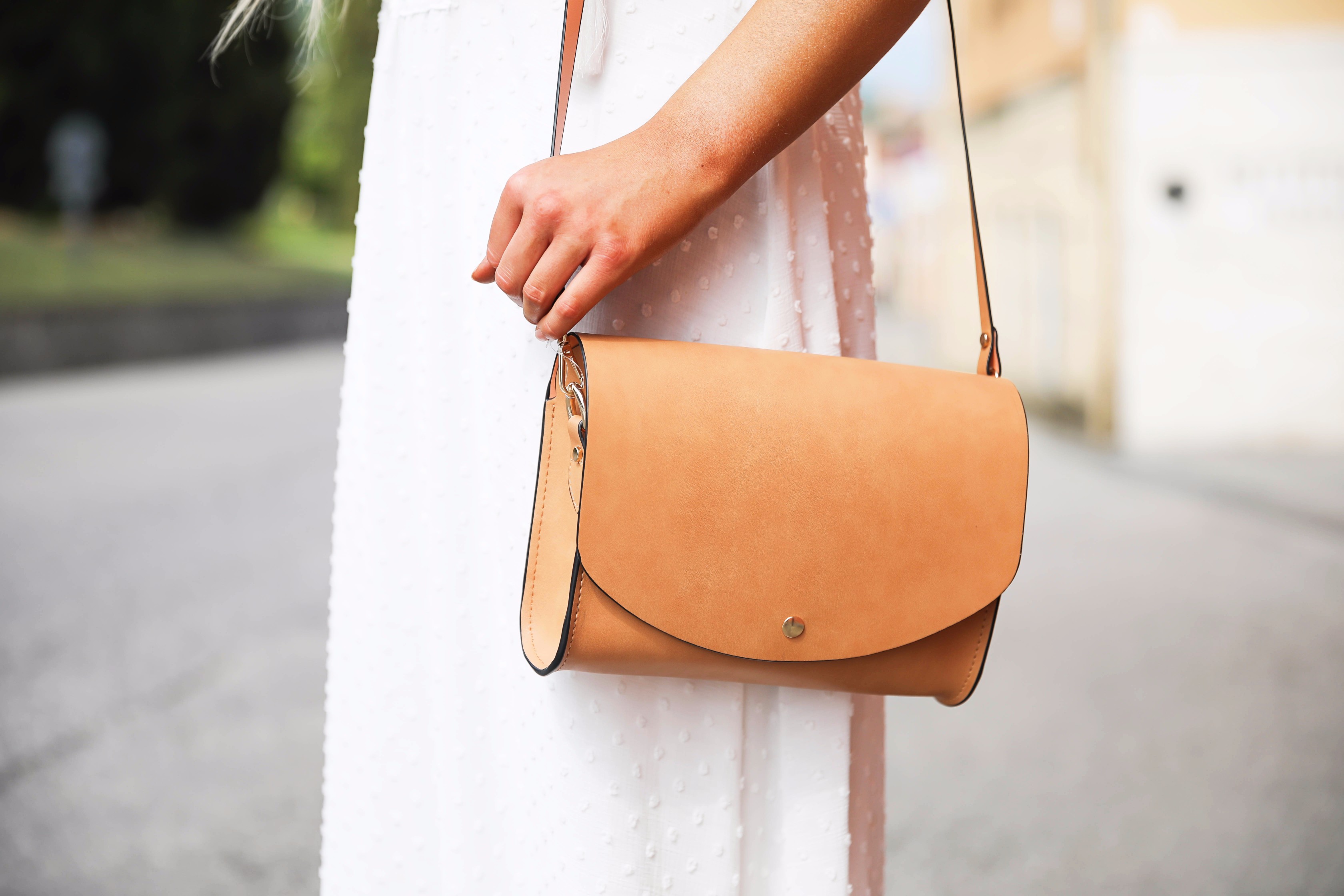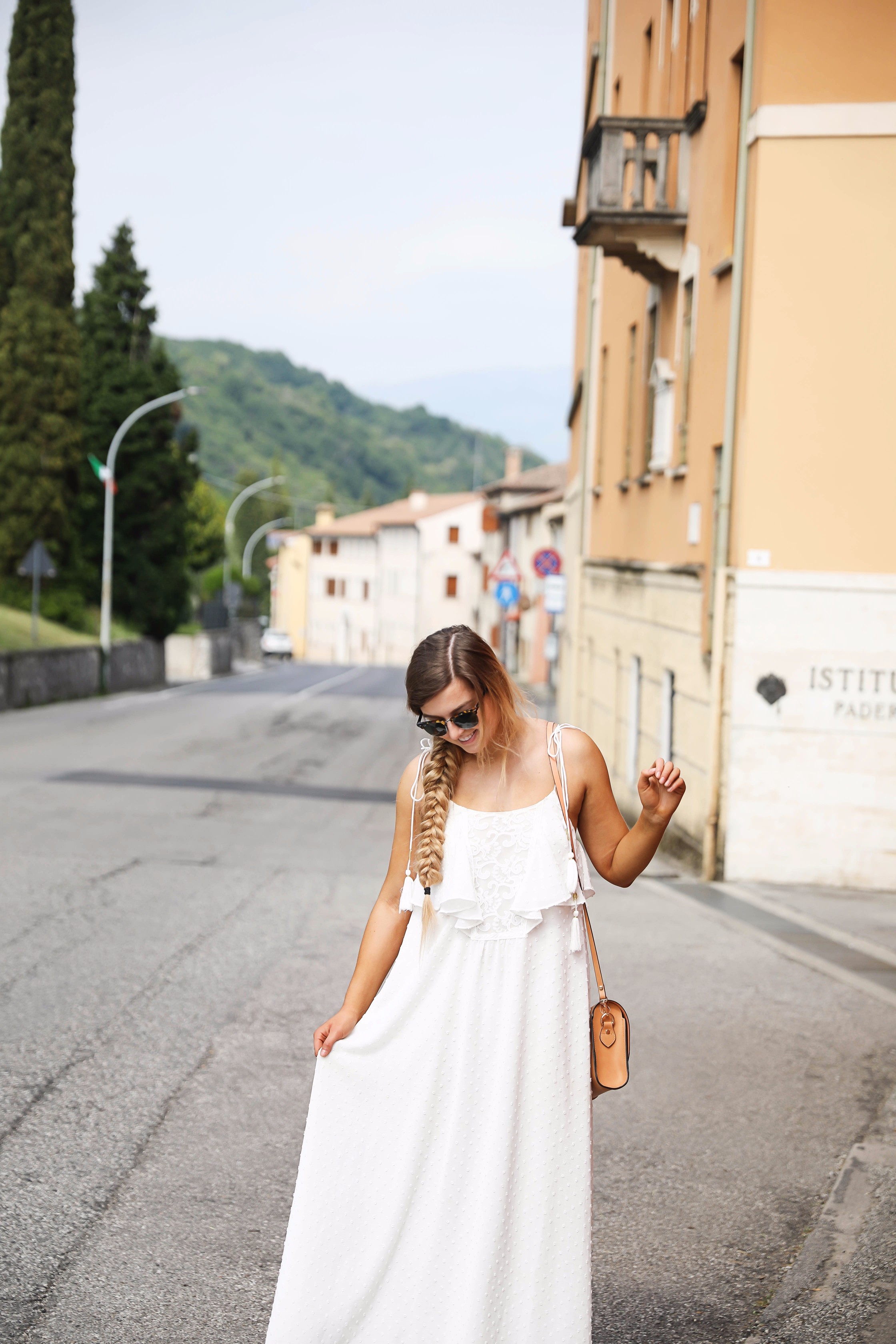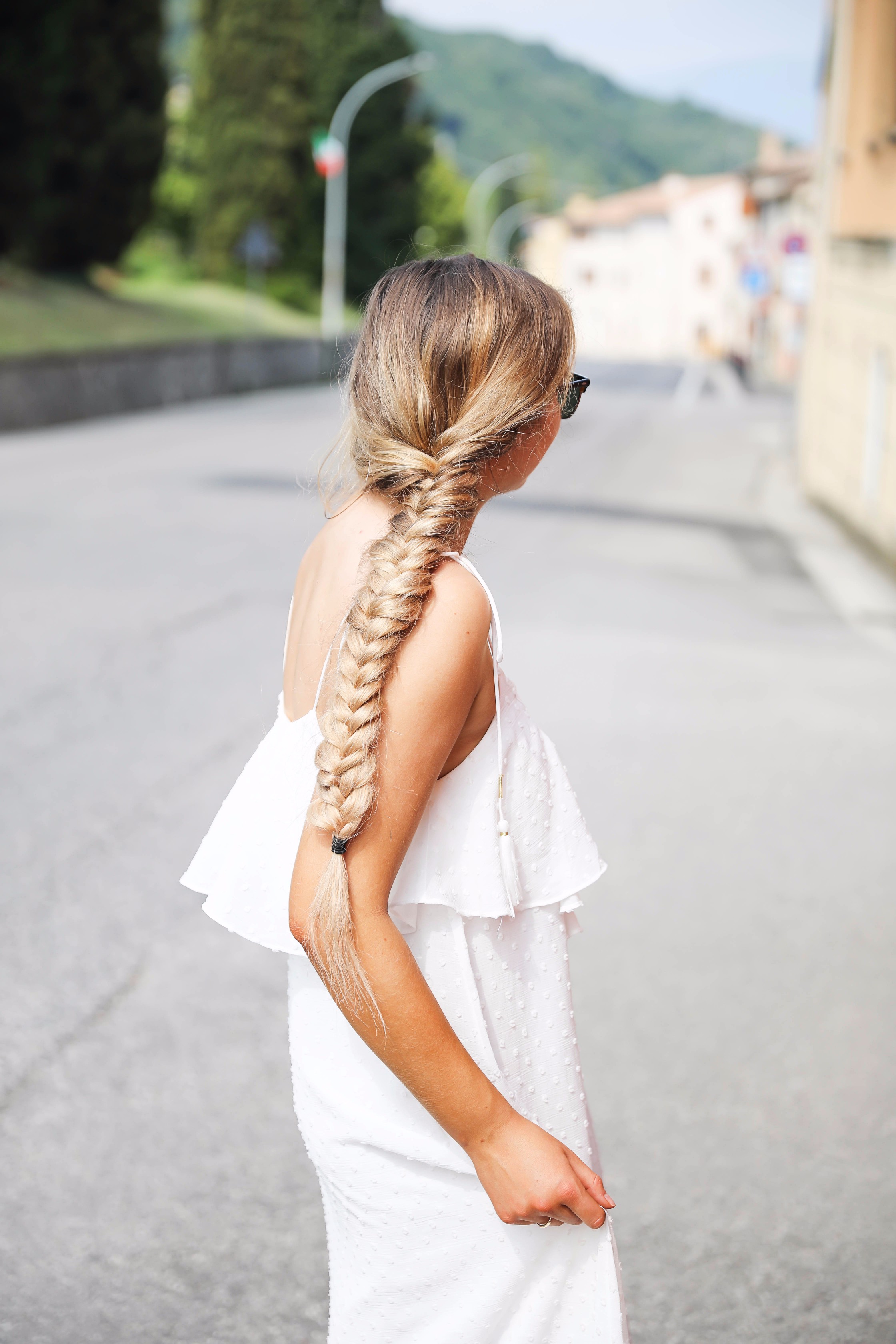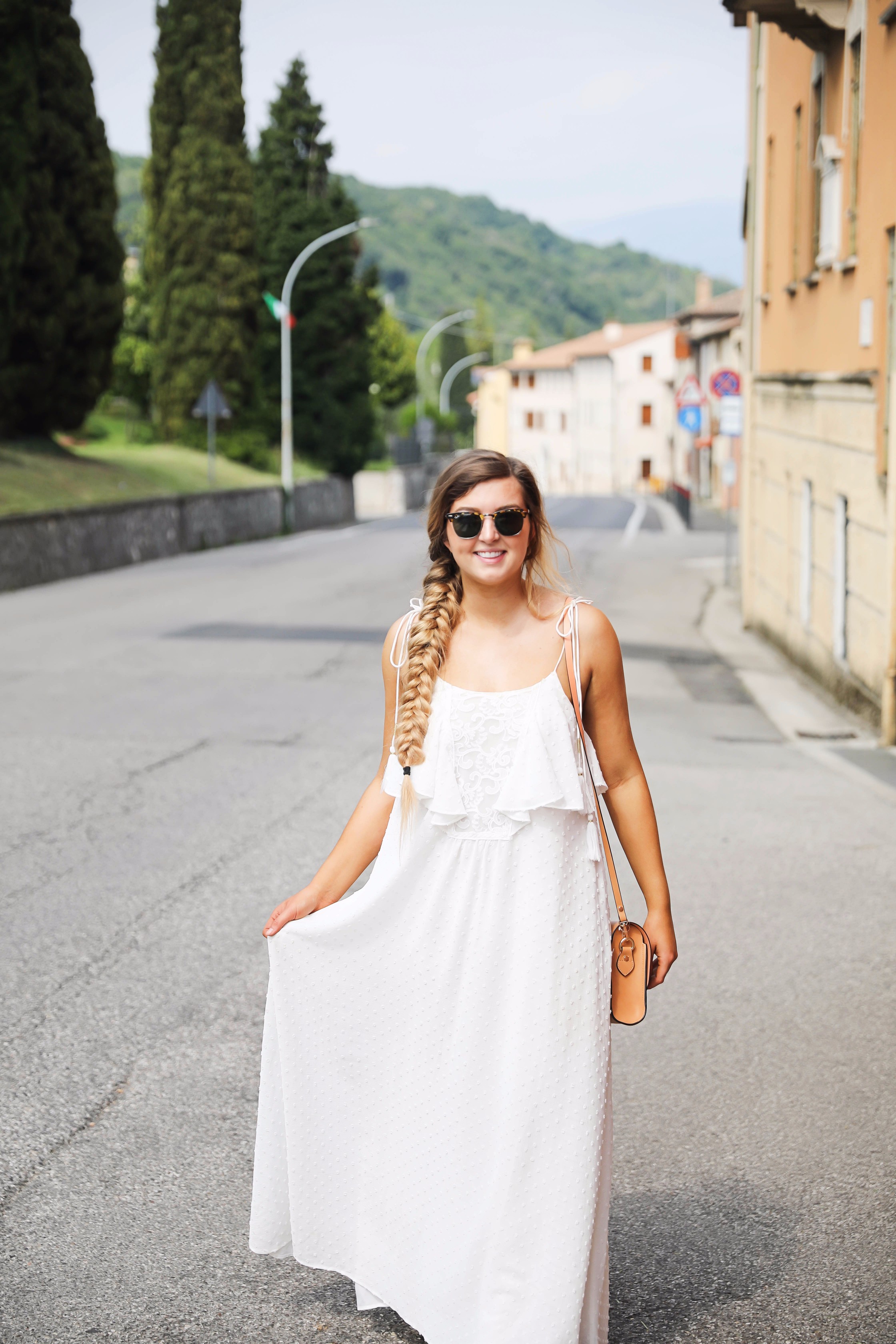 These photos were taken by my sweet friend and roommate, Megan, right outside of our campus here in Paderno Del Grappa, Italy! She's the best because the drivers here are crazy so we would run out in the street to take photos then have to run back to the side of the road haha! The views here are breathtaking though so I couldn't miss the opportunity to shoot here. I have to stop multiple times a day to look at the mountains that surround us! We want to hike Mt. Grappa soon, but this week whenever we have free time we've opted for power naps because the jet lag and classes are killing us haha!
I wore this dress to my boyfriend's little sister's grad party and it was a hit! It seriously may be my favorite dress I own right now. I love white dresses for summer and this one is so flowy and cute! The tassels on the shoulder are the best part and I love the frilly front! I will be wearing this non-stop while I'm here! I feel like it's perfect for Italy, I brought so many cute maxi dresses that I can't wait to show you guys! I'm pretty sure that's all I'll be wearing this summer, I can't get enough!
By the way, these shoes are the most comfortable things ever! I wore them all around Florence and they were perfect! My feet hurt a little by Sunday, but everyones did because we had walked non-stop! I had no blisters though and the faux-leather material is really comfy! I bought them at Target before I left so they're only $20 (which makes it even better)!
xoxo,
Lauren Emily Lindmark
Copyright © 2017 dailydoseofcharm.com