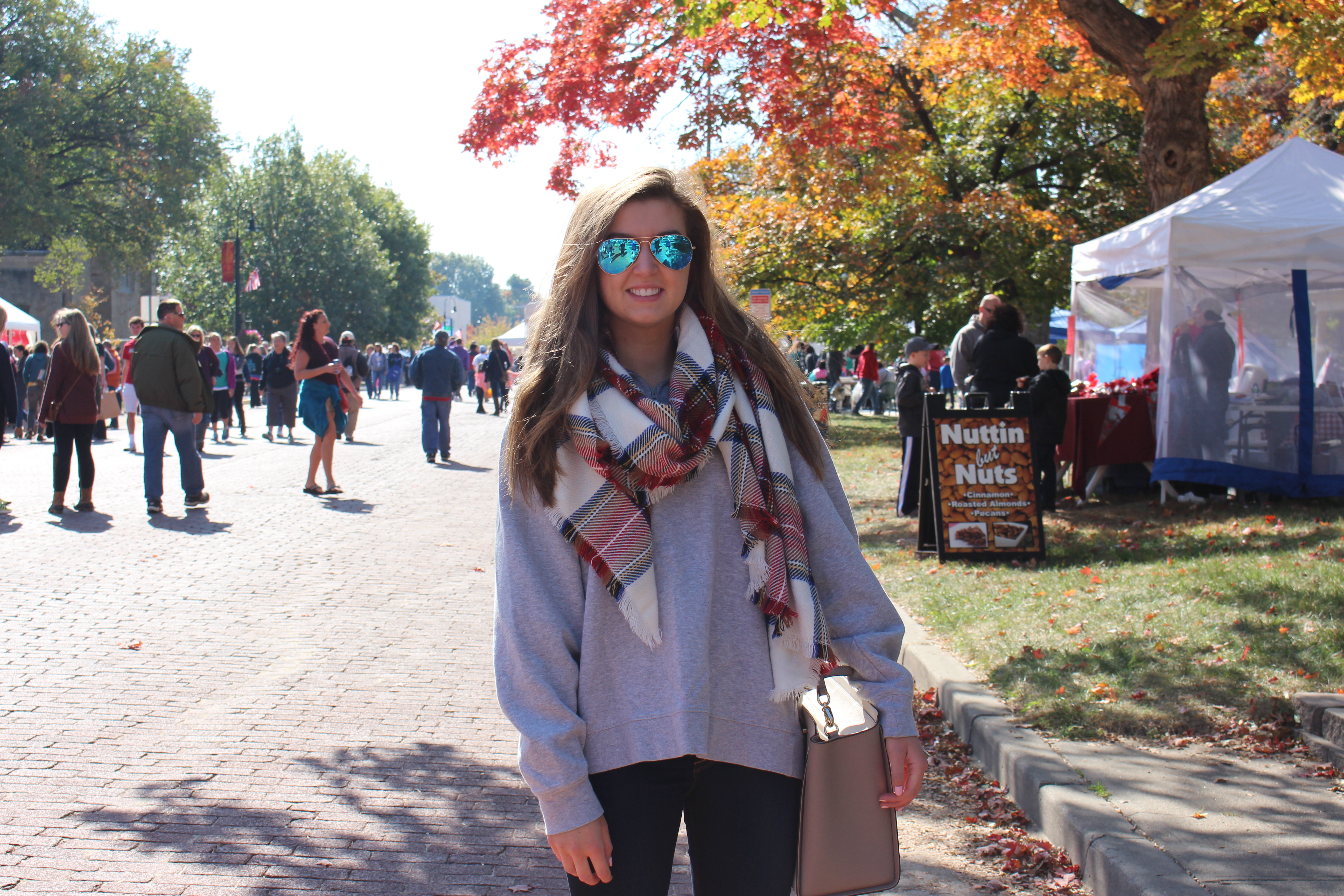 Autumn Adventures | OOTD (+ win a blanket scarf)
Okay so I know I say this at the beginning of every season, but I looove fall! Sure I love chino shorts, Lilly Pulitzer dresses, and all the bright summer colors – but fall is all about comfy and cute and that is what I live for! Fall and winter are the only seasons you can throw on an oversized sweater and be considered dressed up (score)! Last weekend my roommates, boyfriend, family, and I went to visit my older sister in her college town. They were having their yearly Maple Leaf Festival (see that even sounds so fall) so we got dressed up in our fall outfits – even though it was a little too warm out – and walked the streets of Baldwin, Kansas eating food and exploring!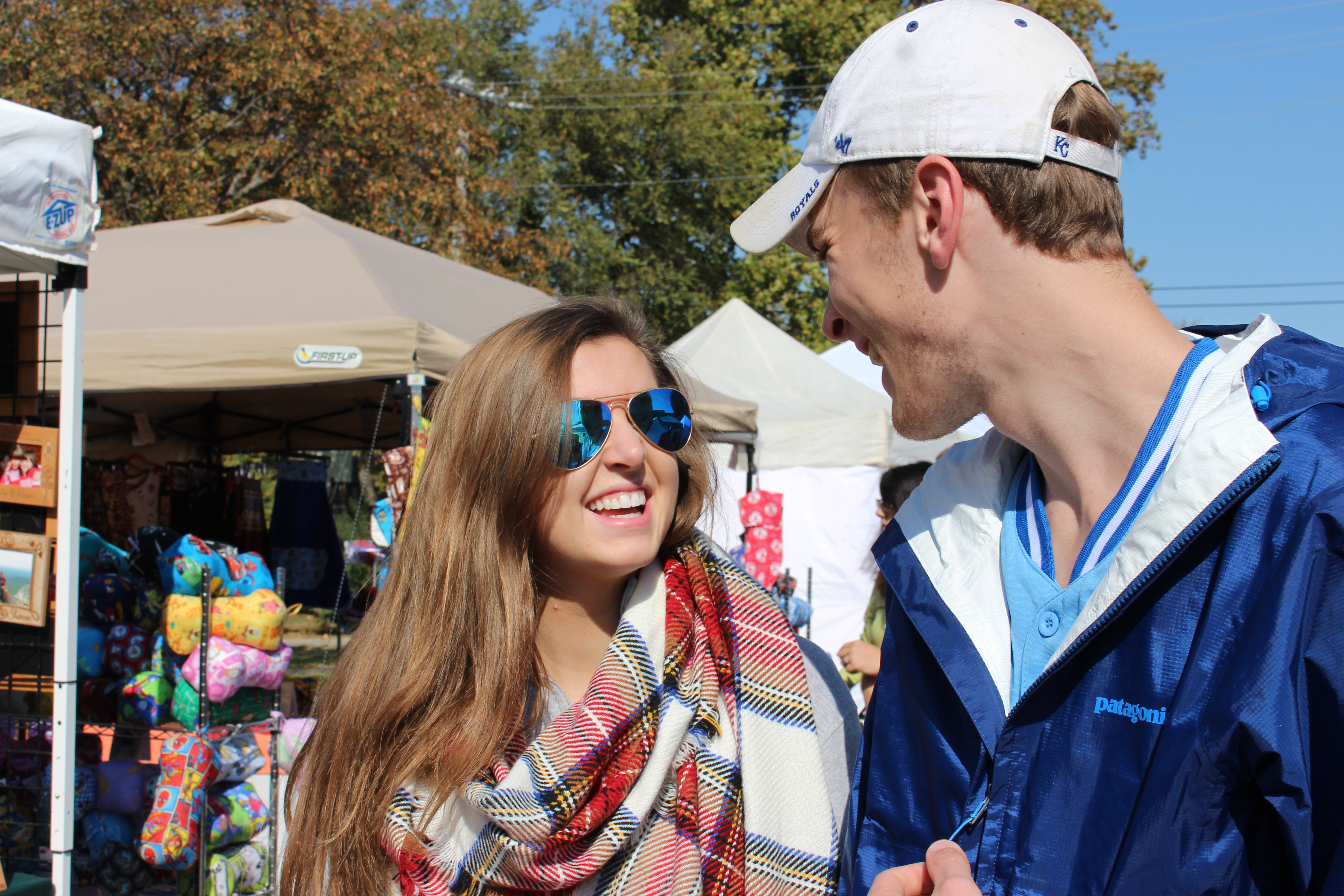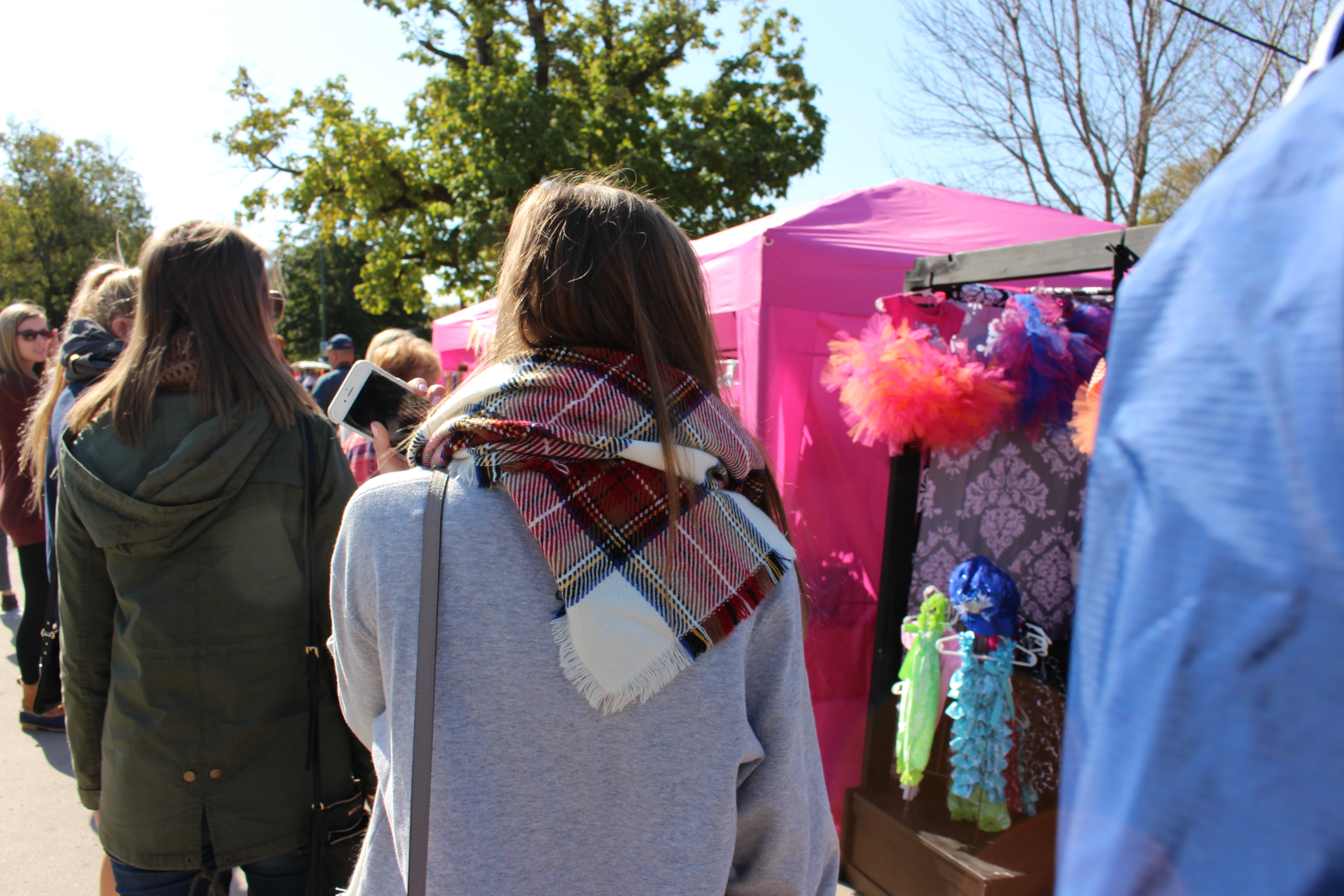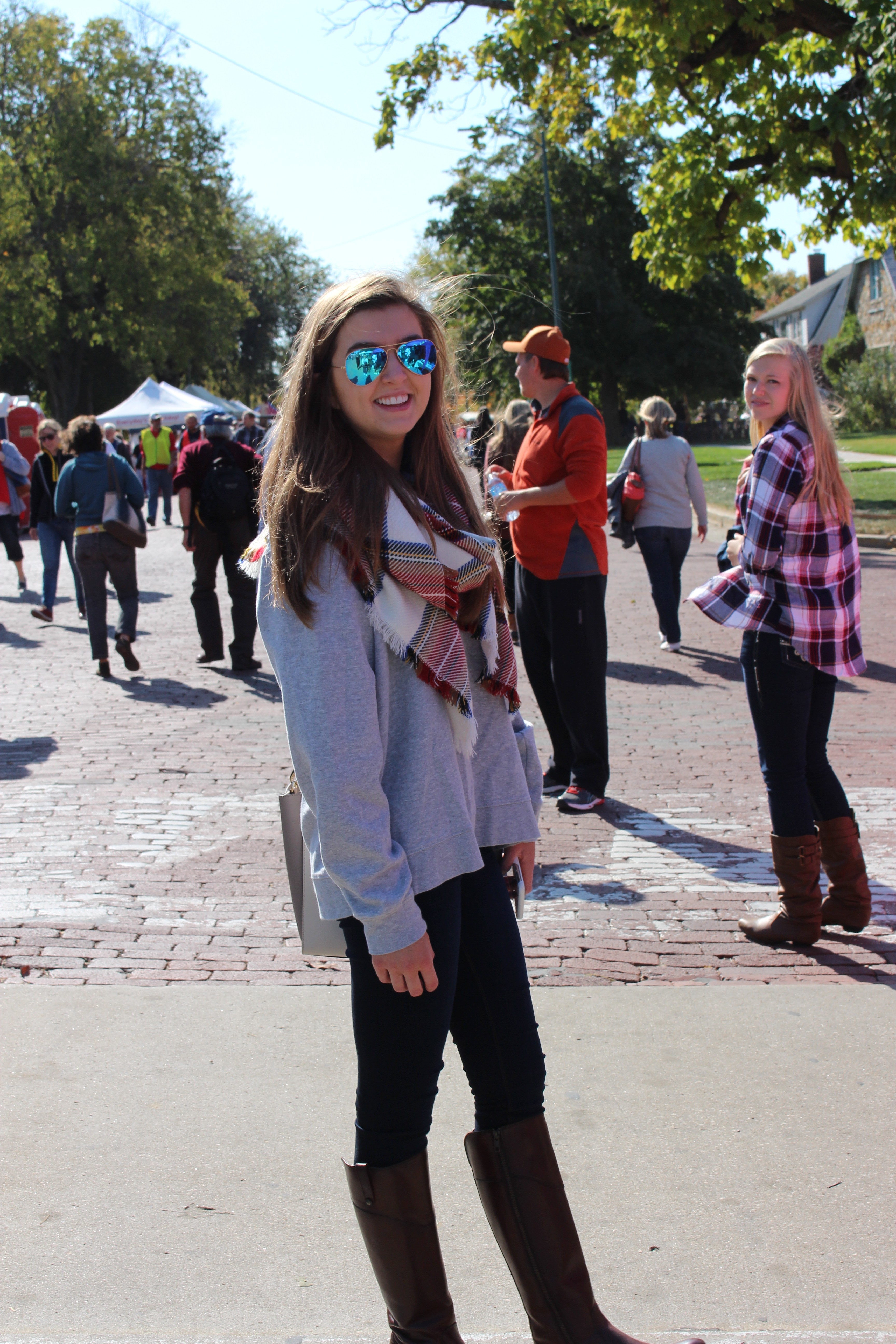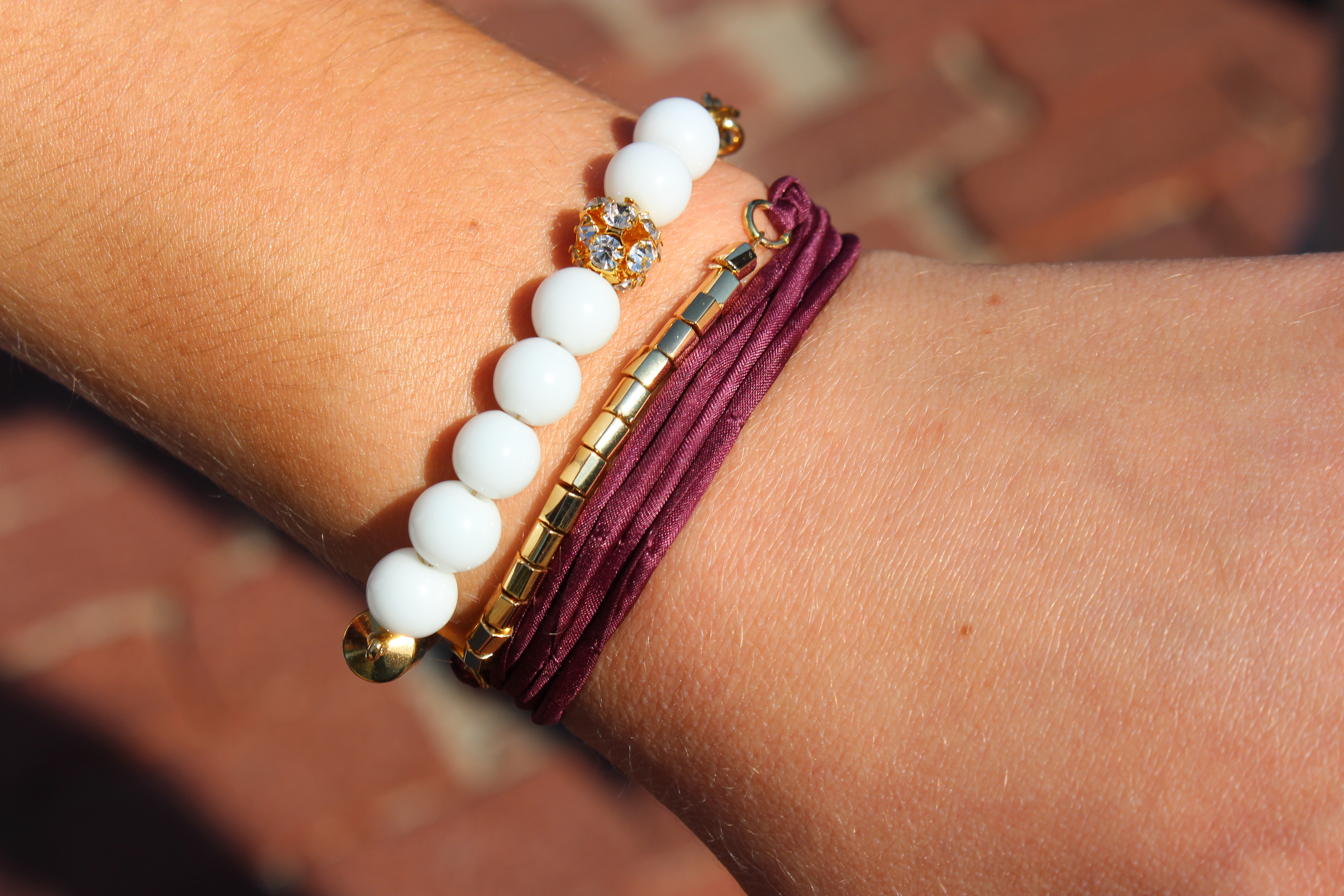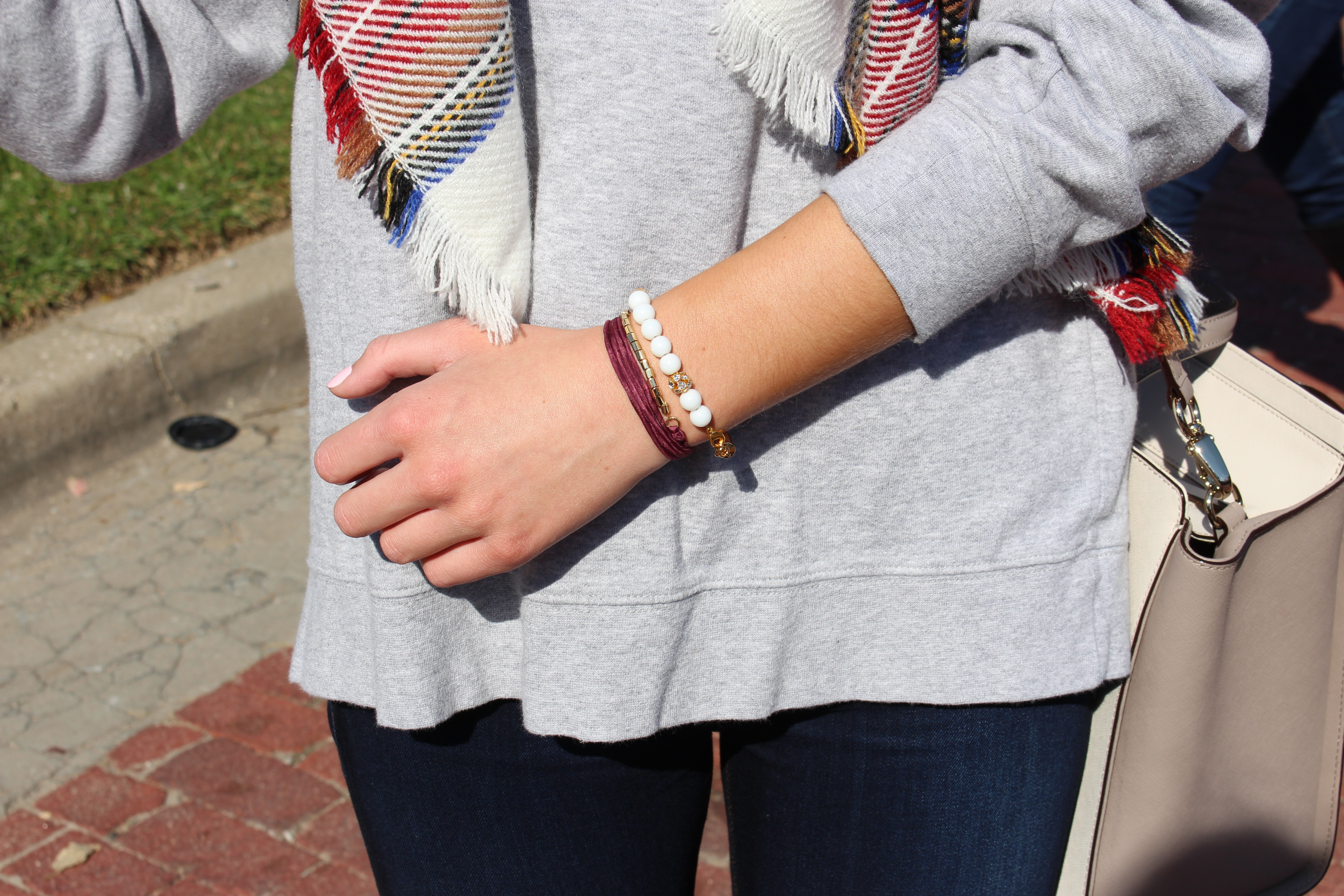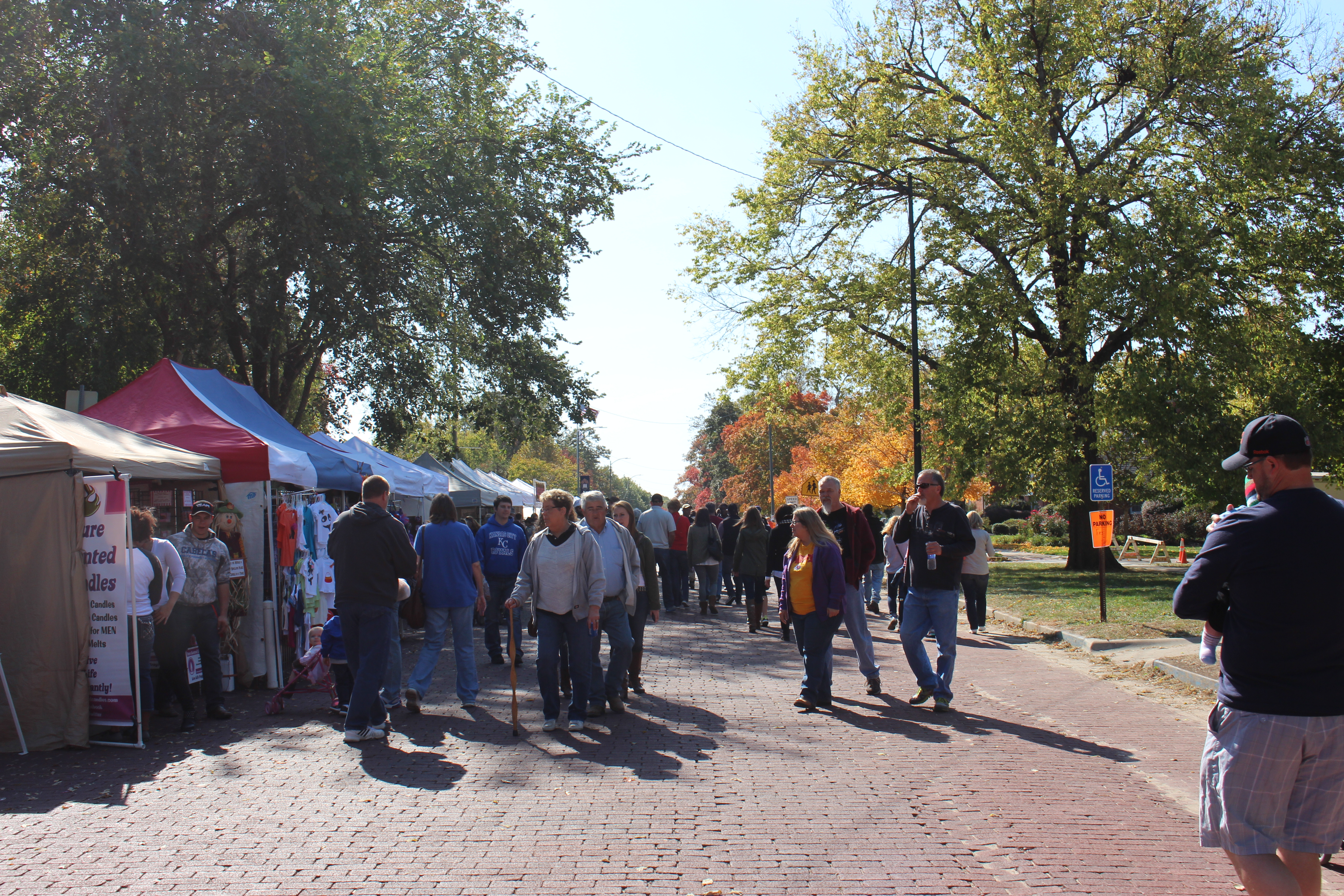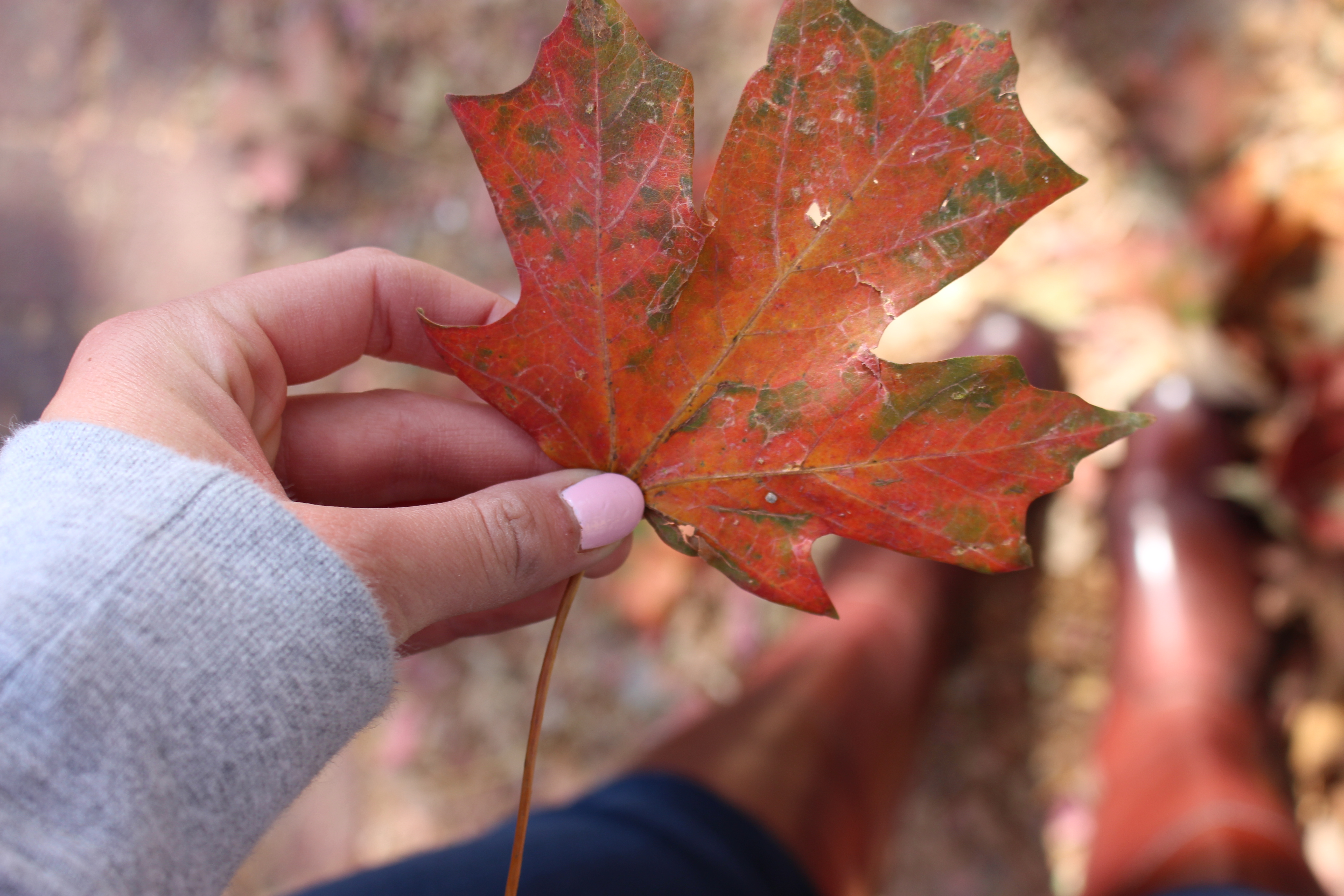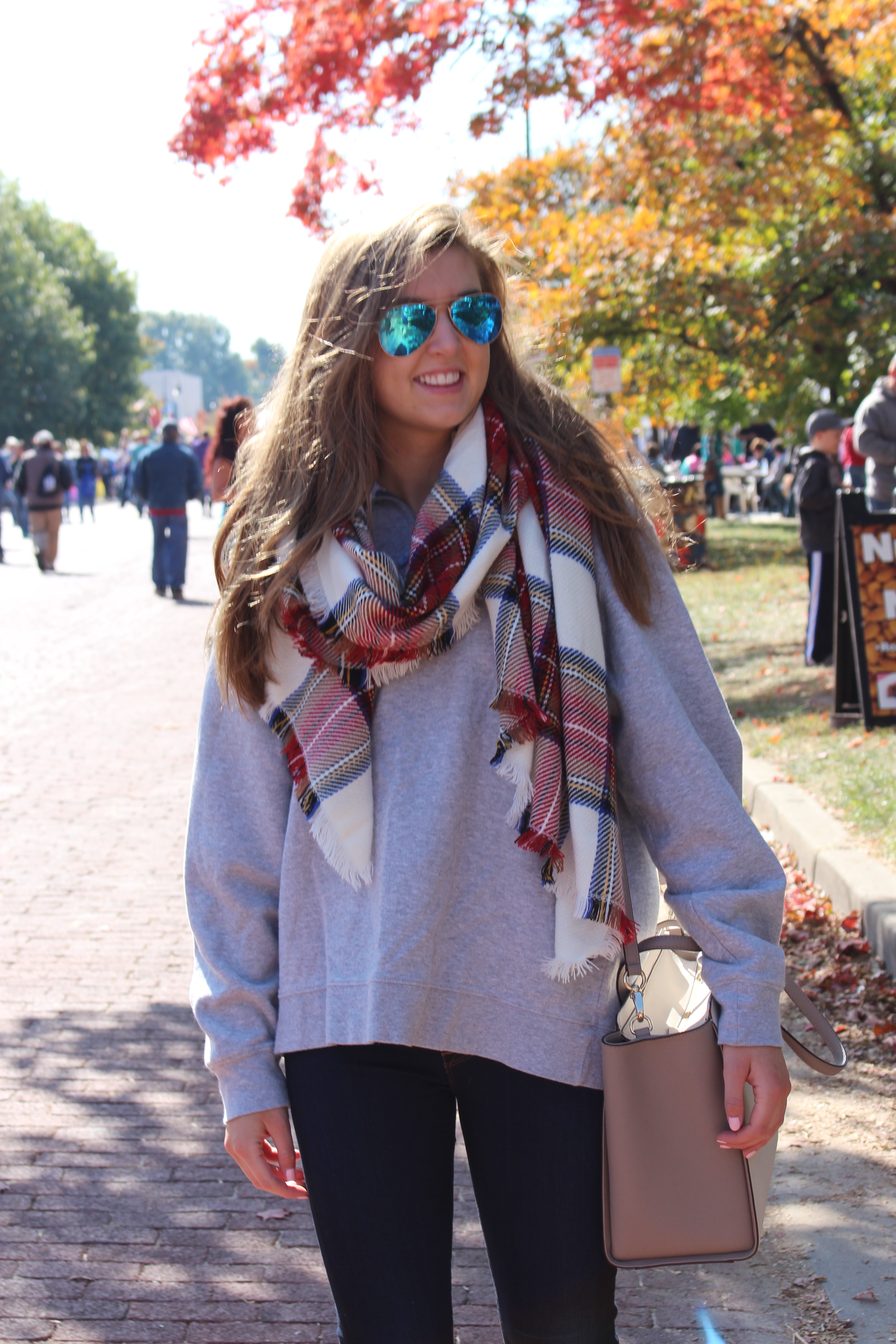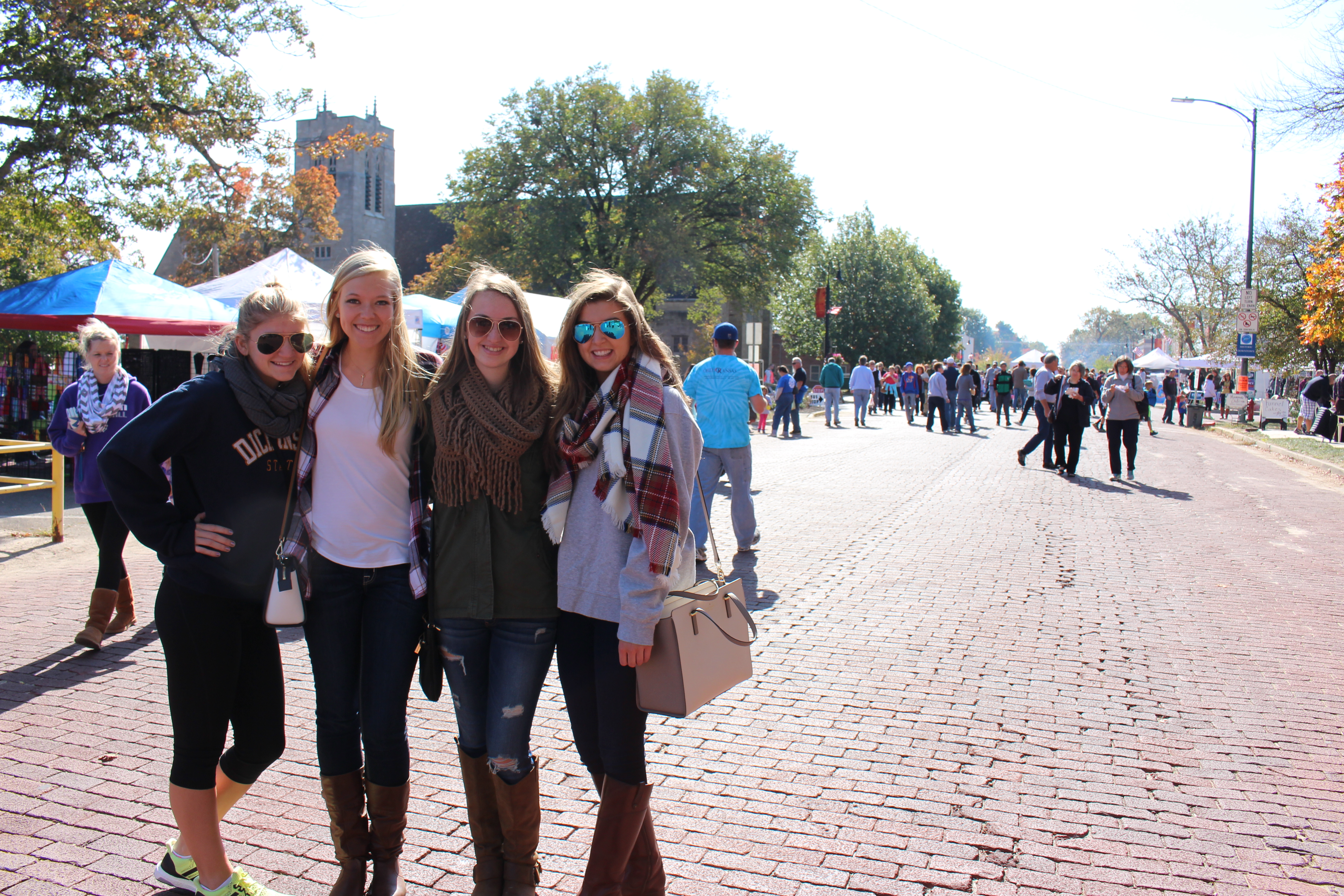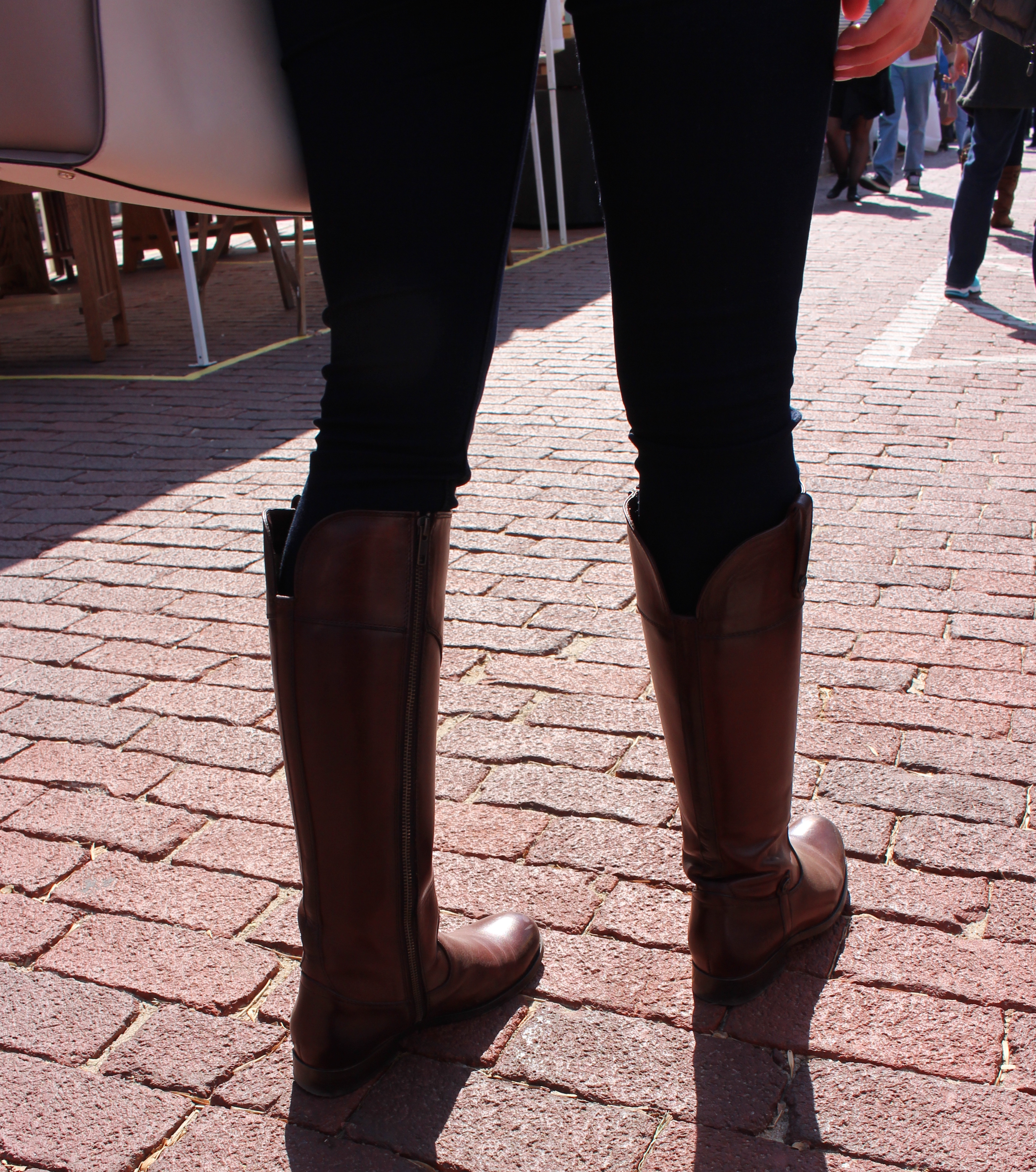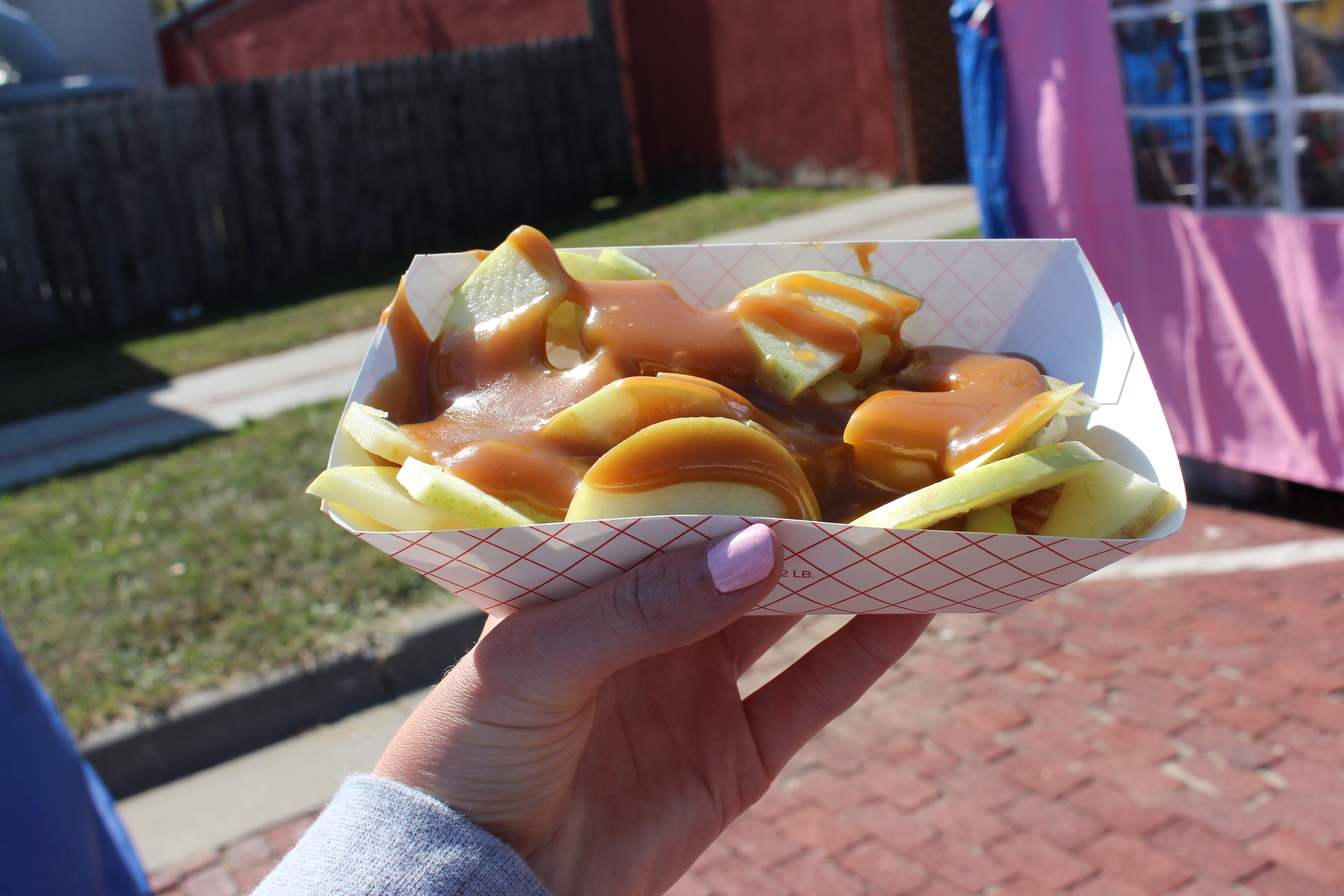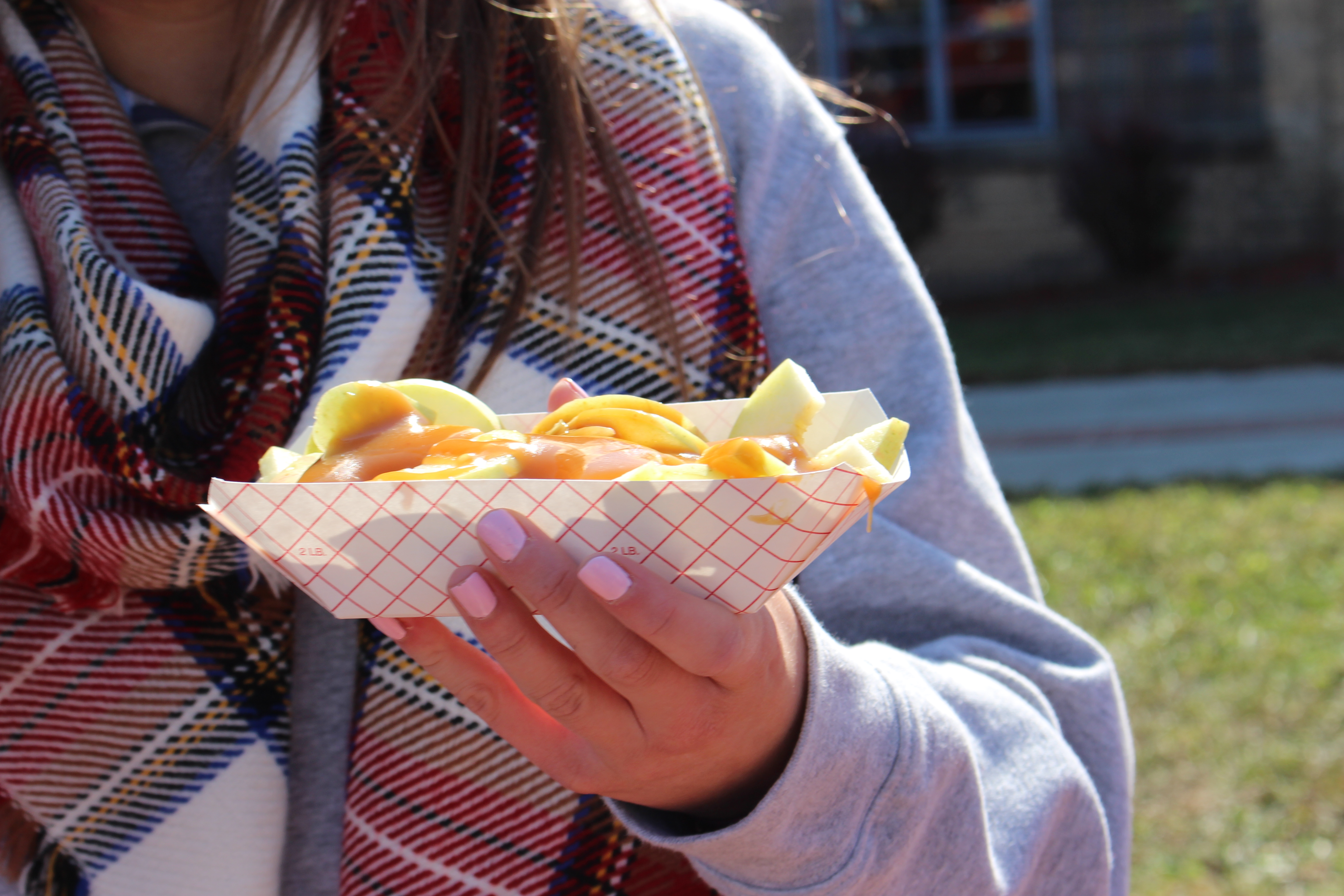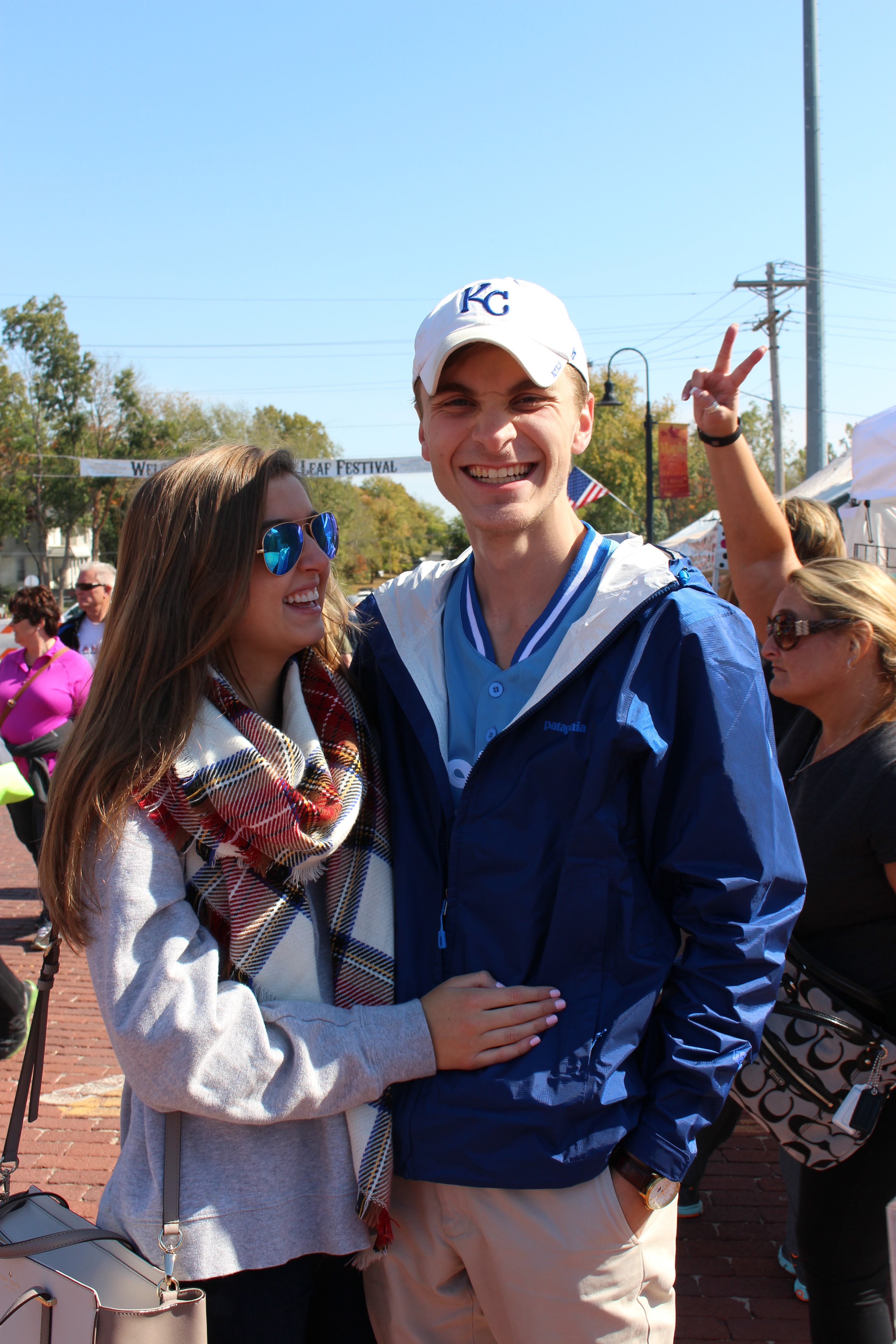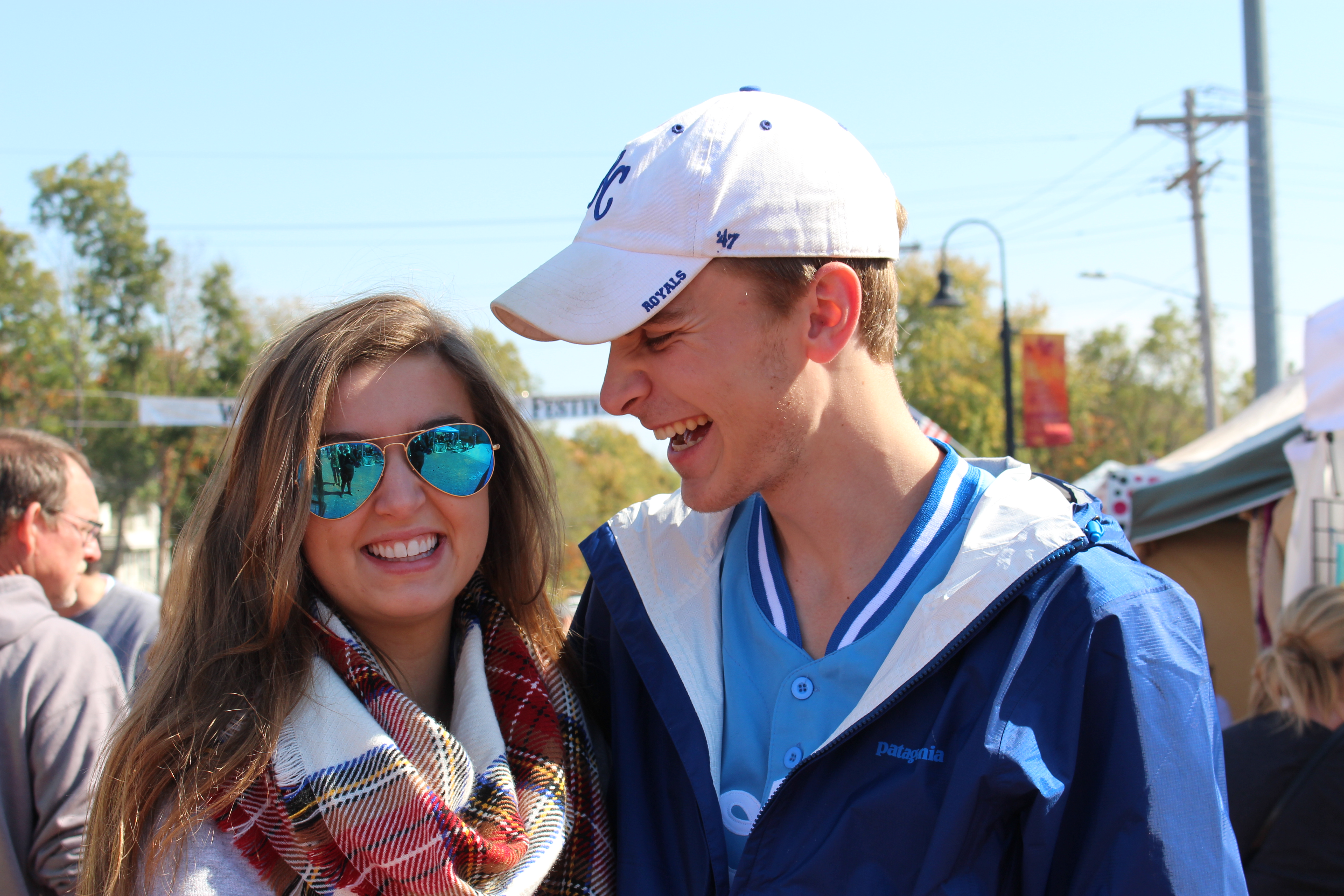 | Quarter Zip Vineyard Vines | Scarf Target | Leggings Zella | Sunglasses Ray Ban | Boots Frye |Bracelets That's So Fetch |
Are you as in love with this scarf as I am? You can win one for yourself and your best friend! Head on over to my Instagram (@laurenlindmark) to enter!
xoxo,
Lauren Lindmark
Copyright © 2015 dailydoseofcharm.com