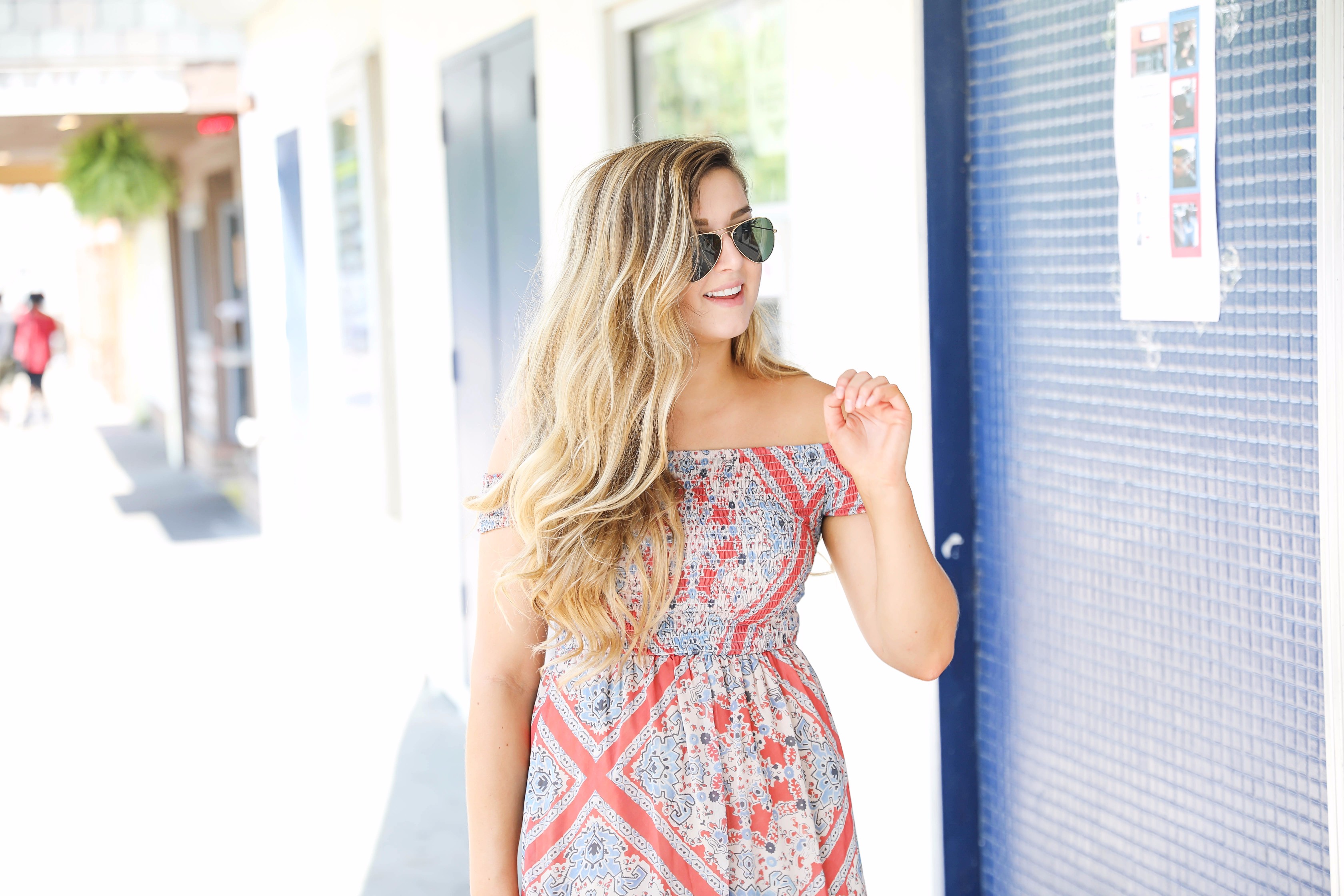 Cutest Coral Maxi & LIFE UPDATE | OOTD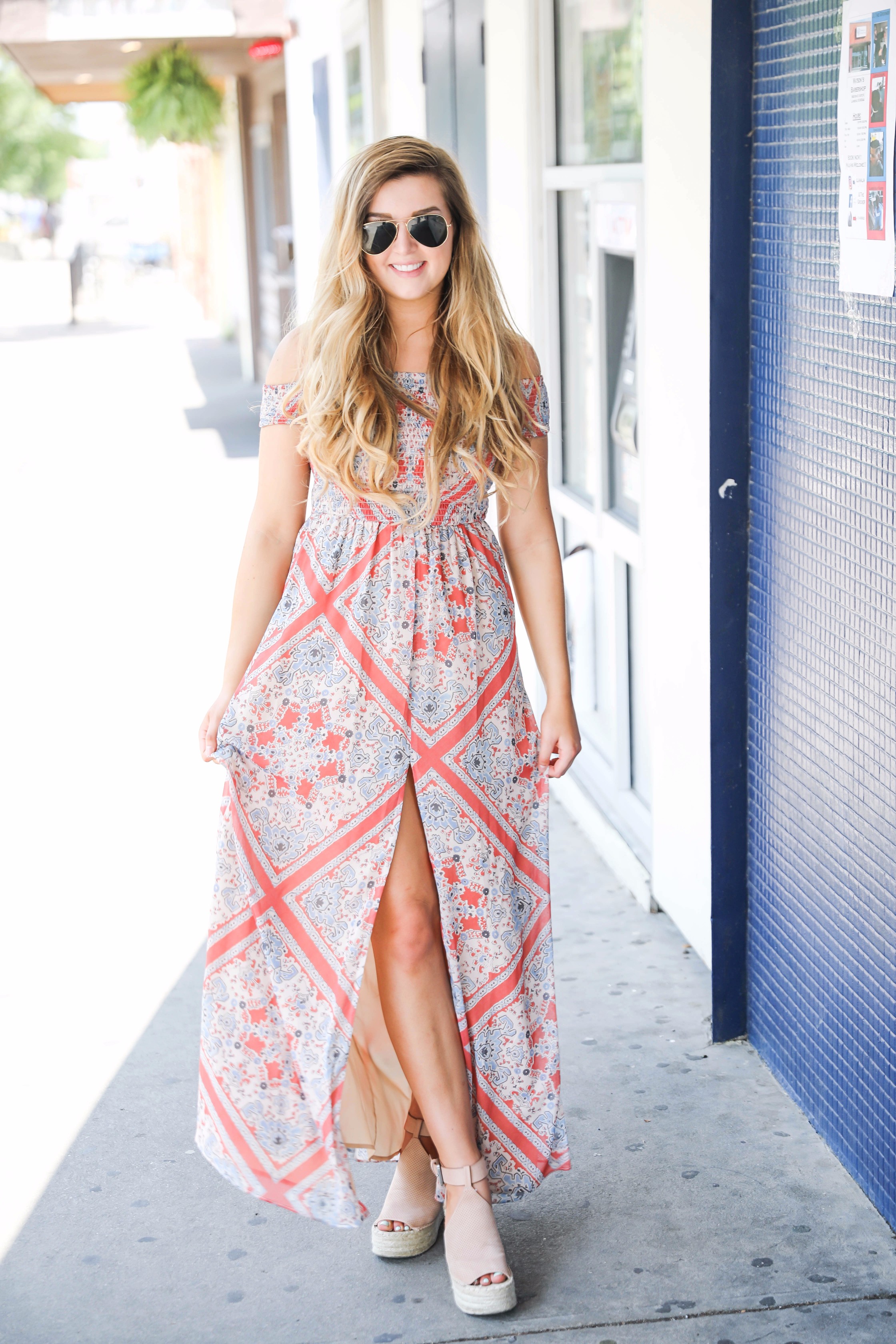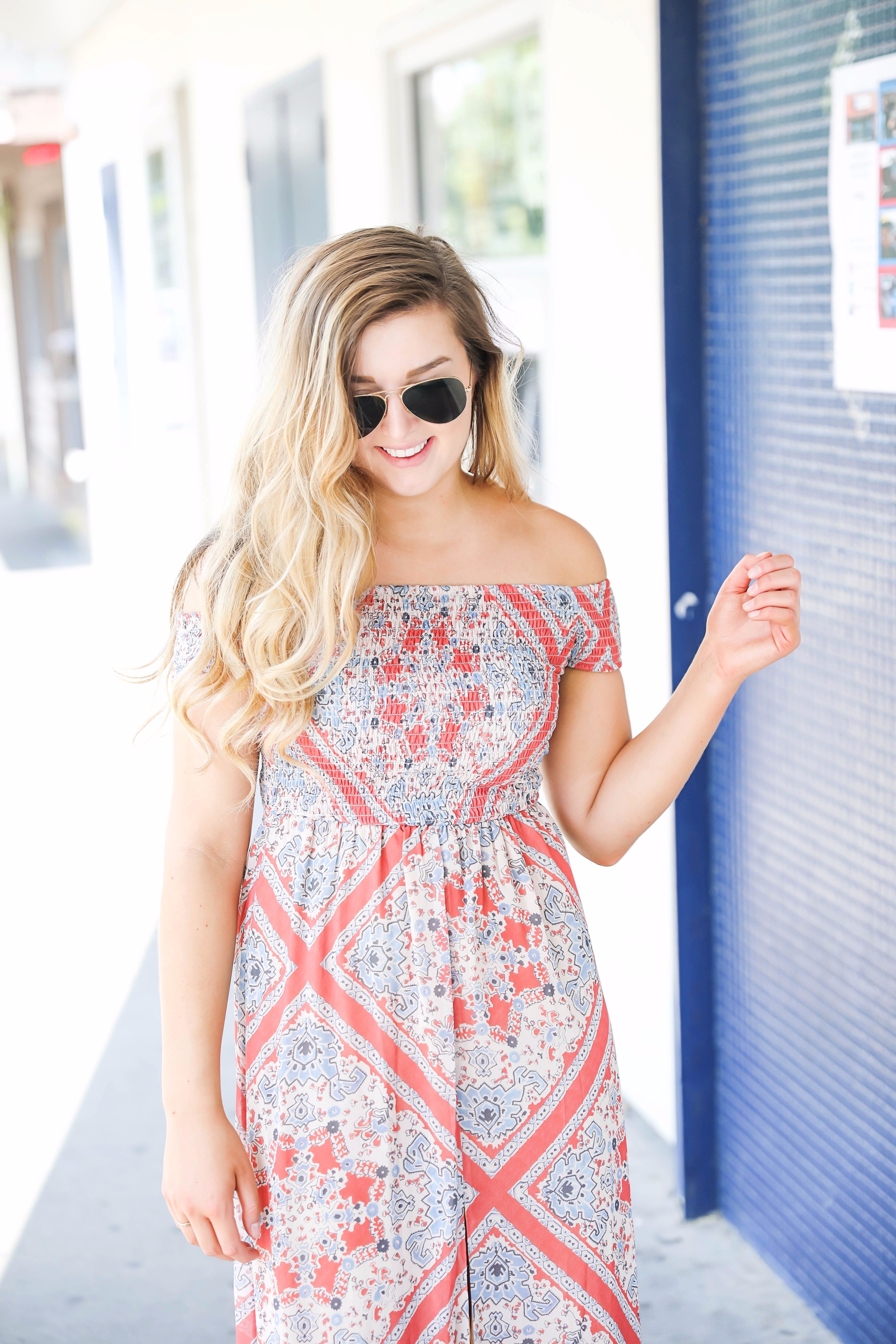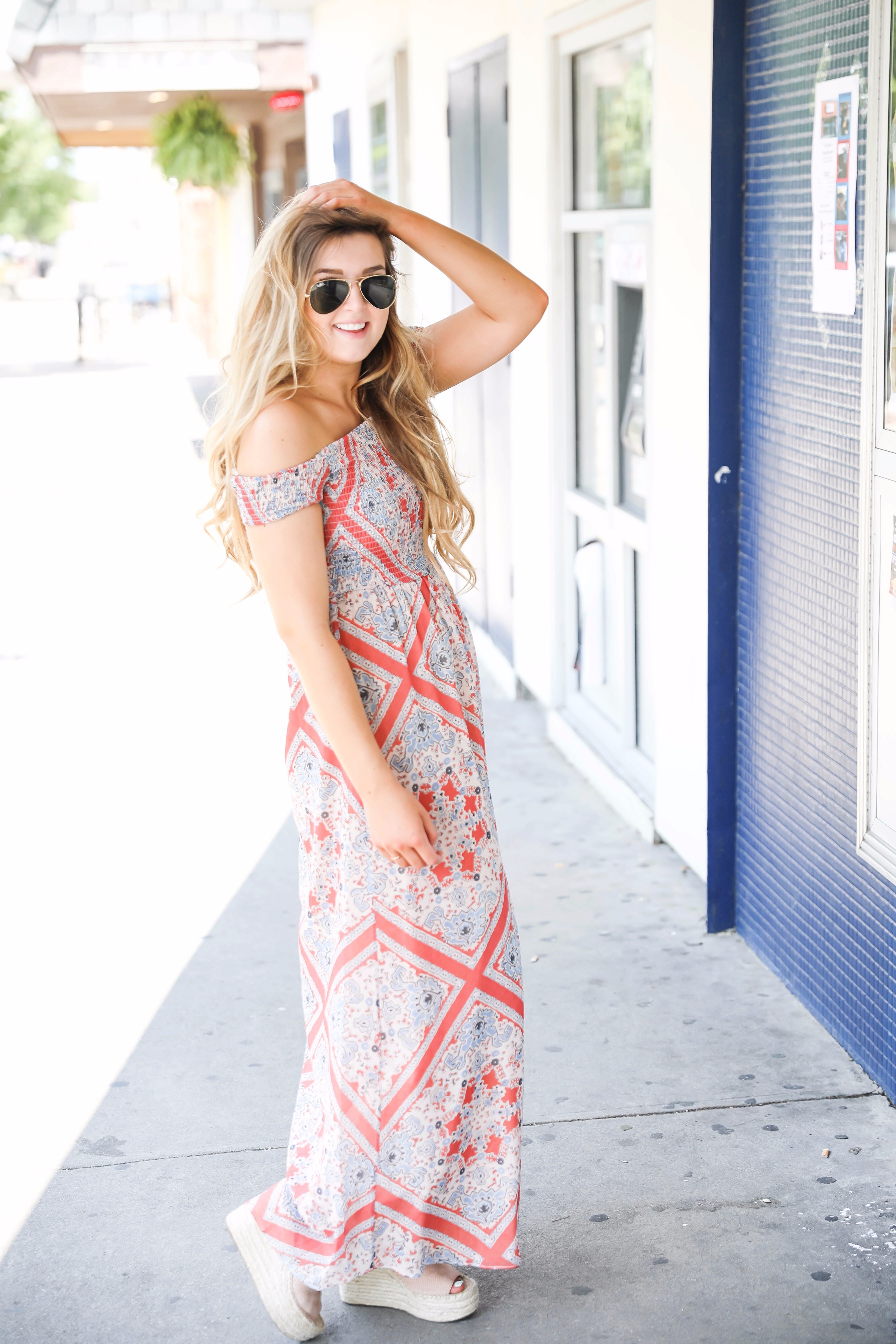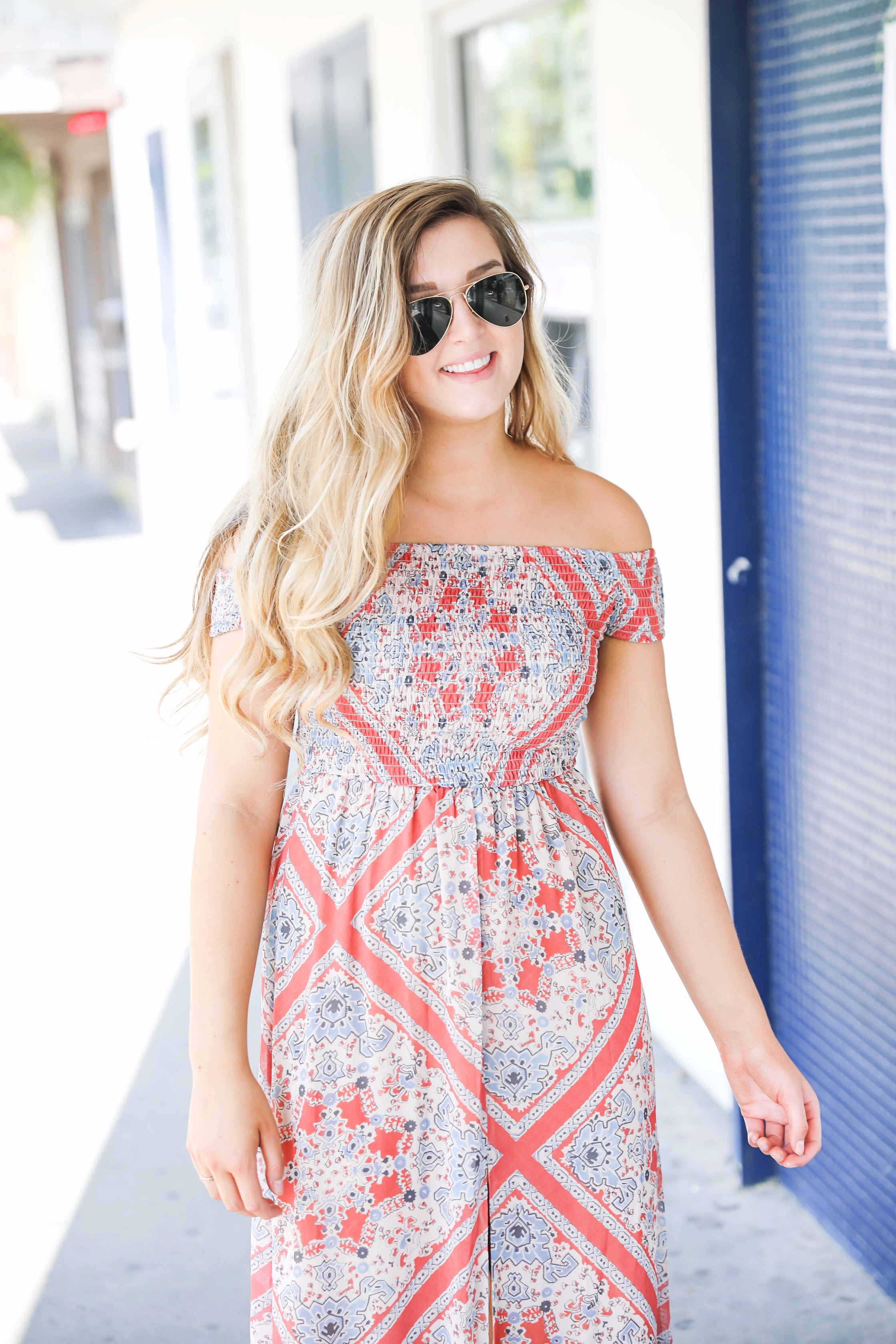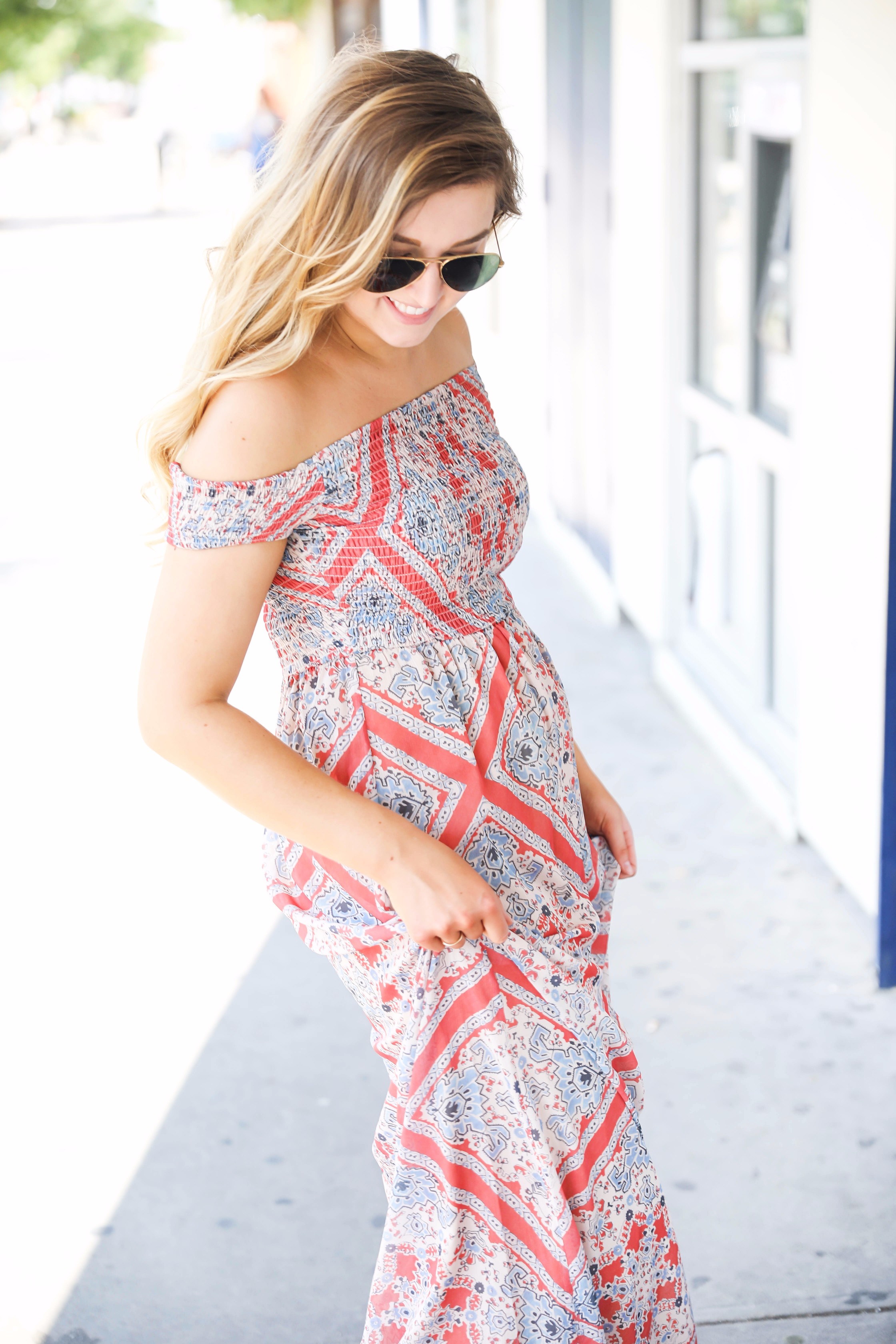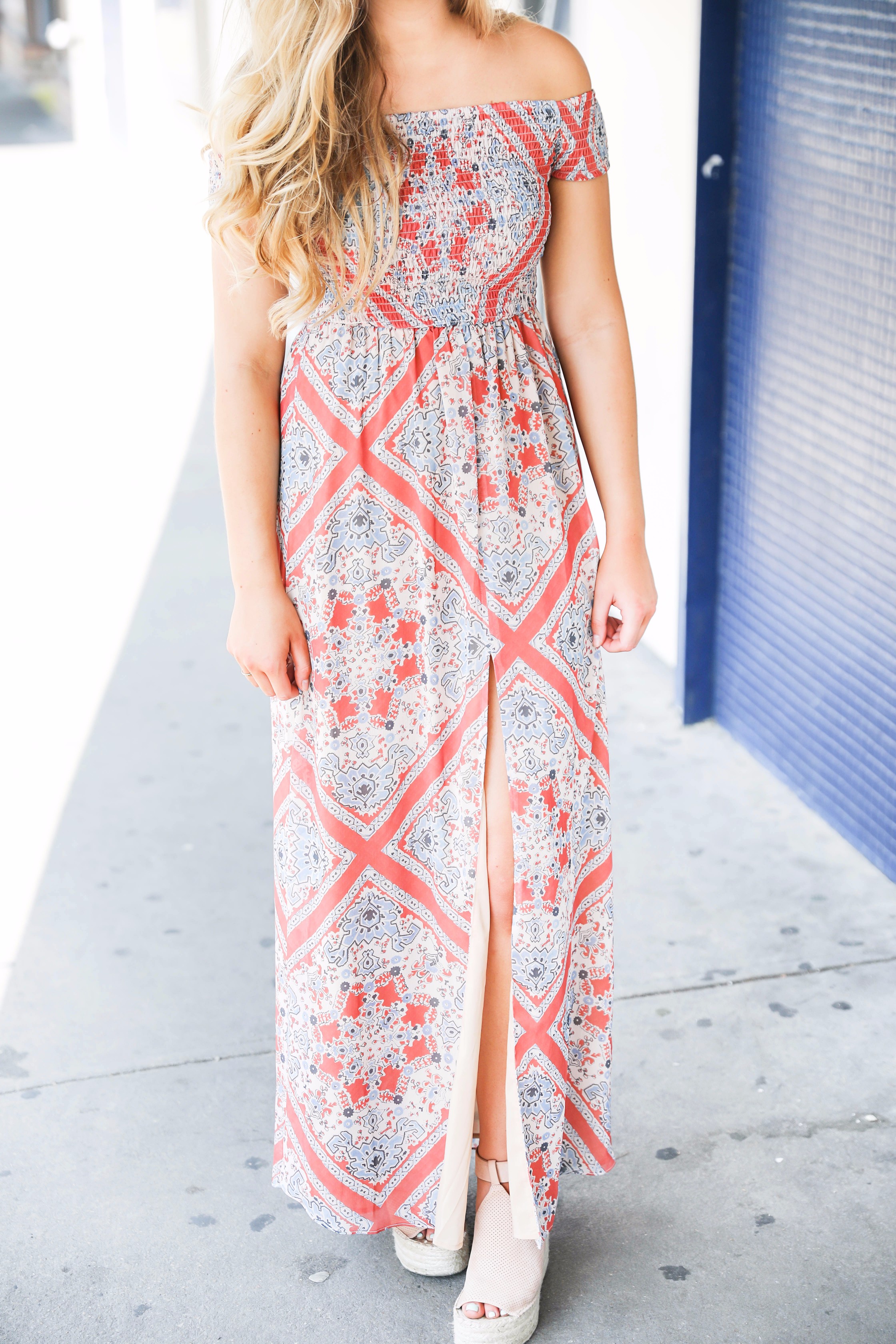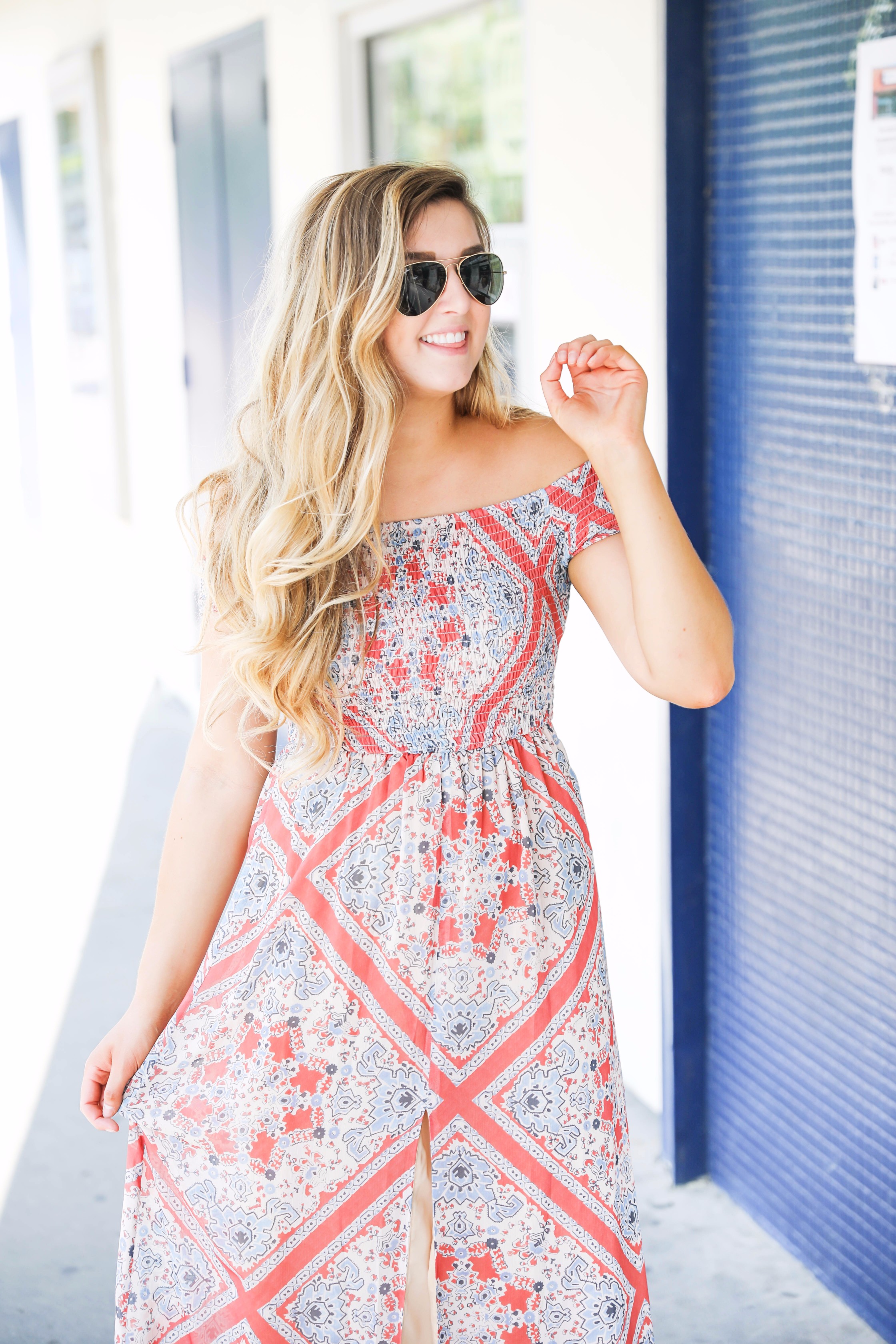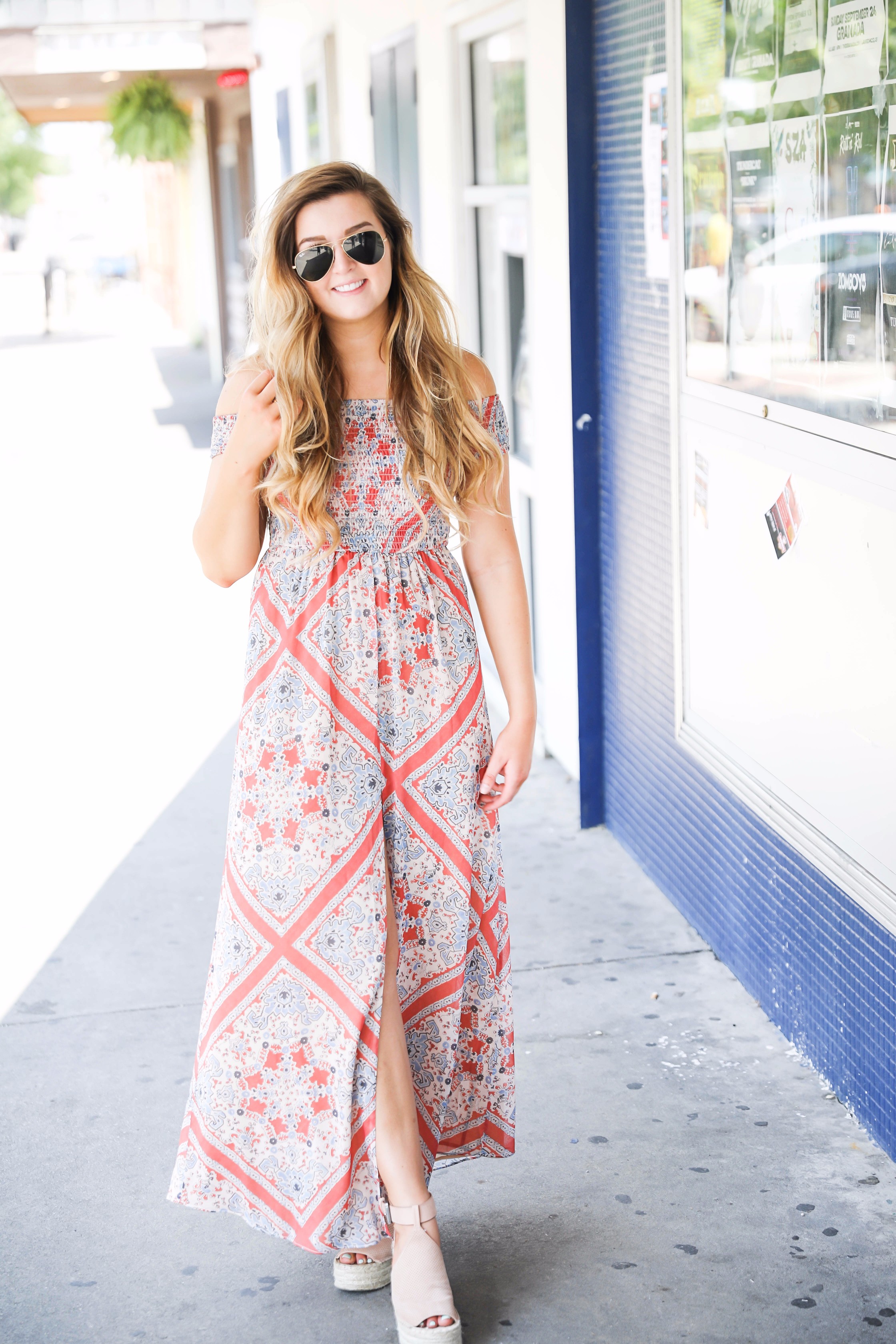 |

Dress

(SALE) |

Wedges

 (and SUPER SIMILAR version that is only $32 in

cognac

and

black

) |

Sunglasses

|
Hey y'all! I usually start my post talking about the outfit, but I really want to just get into some things that have been on my mind and going on lately.
First of all, if you follow my blog regularly you may know I post everyday, Monday-Friday. I LOVE doing that and I am so proud of myself for working up to this point! However, sometimes we go through periods where life is just a mess haha…which is me right now! Because of that I have only posted once this week (this being my second post) – which I have been beating myself up for. I am someone that thrives on normalcy and having a routine. As a lot of you probably know I studied abroad in Italy this summer and I actually ended up leaving a few days early because I was just craving a routine and didn't fee like myself. It sounds so crazy, but it's what keeps me happy!
Well, lately life has been a little busy. For one, I have been moving out of my apartment. And GEEZ I have a ton of crap haha! It has been so overwhelming driving back and forth to my college town, unloading and reloading my car, and trying to unpack/donate things as I go. Not to mention the emotional impact of coming to the realization that I won't be living in the town with all my best friends anymore and trying to figure out what step to take next in the path I am creating for myself. I know everything is for the best, but it just seems so overwhelming right now. Because of that it feels like whenever I get a free second I just want to crawl in bed and watch Big Brother lol.
On top of moving out (and some other things going on in my personal life), I have also been getting ready to come to Oklahoma City this week, my sister and I drove up yesterday and I felt relieved to see my parents and other sister who had been gone for the last 5 days. My older sister has a really good friend who just moved here so we went out for dinner and drinks last night. You know when you just feel like the universe or God just leads you to someone you need? That was me hanging out with Laura, my sister's friend, last night. She is a lot like me and took a different path than the usual "four year college plan" everyone thinks they need to take. We had a lot of talks and I just left feeling so much better and empowered (we need more people like that in our lives)! She is actually staring a blog soon and I can't wait to share it with you all, she is all about health and wellness and I kept telling her she needs to start a podcast because she's so positive and inspirational!
So after doing a lot of reflecting lately and talking to Laura and my sister last night, I decided I wanted to share some personal goals with you guys that I have been trying to work on and that I want to start working on. Here is a little life update:
Put positivity into my life. Meaning being mindful about who I surround myself with and also just doing positive things in my personal time. I really like podcasts and Laura told me about one by

The Balanced Blonde

that is really good so I want to check it out.
Be healthy. Lately I haven't been as confident with myself as I used to be. I know girls that are "smaller" get hate for talking about not feeling good about their body, but after the freshman fifteen and the sophomore slump I need to jump my body back into gear haha. I am usually a pretty good eater, but I also over-indulge a lot. In high school I used to run 5ks with my dad all the time and that's what I want to get back to! I don't know if I have ever talked about this on my blog, but I also have some stomach problems. I have been to so many doctors with no luck so I want to get back to being proactive about that – whether it means going to more doctors or just experimenting with what I put into my body that makes me feel good.
Declutter my life. I am no way ever going to be a minimalist, but I have SO MUCH stuff that I don't need. I really want to just get rid of everything and start fresh so I don't feel stressed.
Figure out where I want to live next. To be honest, I have always wanted to move somewhere and just get out of my comfort zone. I have always just been afraid to since I am shy and it takes me awhile to make friends and with my blog it's helpful to be around people who can support me and help. So as of right now, I don't see myself moving super far, but I really want to go somewhere new.
Learn for myself, not a grade. This is a mindset I've had for a long time, but I really want to get out there and find the right classes and push myself to learn in this next year.
Work on mind, body, and spirit. I have always been a firm believer that what you put into the universe is what you attract.
Sorry for the rambley post, but my blog is like my diary so I wanted to share! Thanks for each and every one of you's support!
xoxo,
Lauren Emily Lindmark
Copyright © 2017 dailydoseofcharm.com