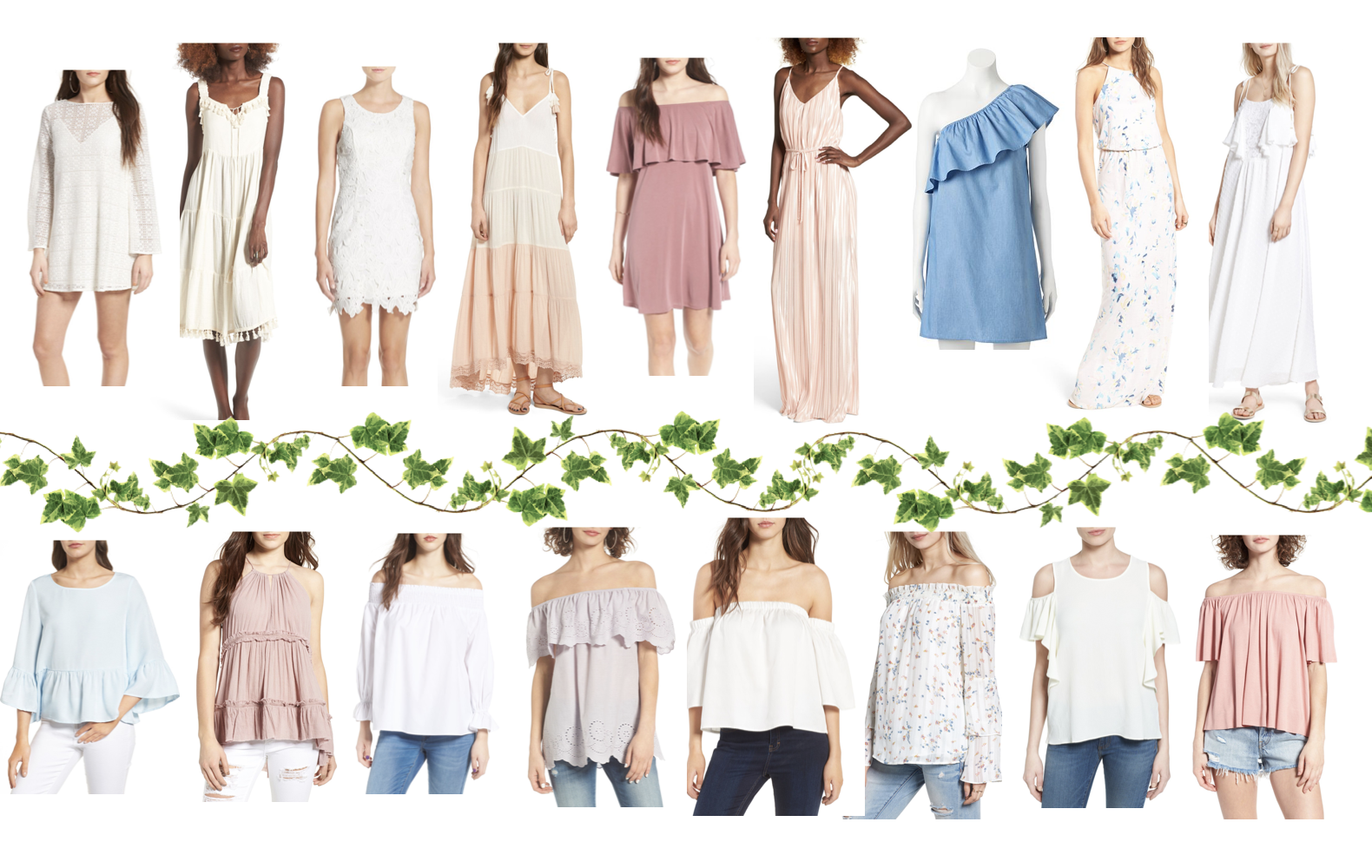 Easter Outfit Ideas You Need to See!
So I don't think I could choose a "favorite season," however, spring has always been really special to me! I was born in the spring (6 days until my birthday!) and my mom used to tell me that all the cute baby animals were born in the spring and it made me so happy as a little girl who loved animals! I also love all the blooming trees and flowers that are everywhere, it feels so fresh! Not to mention all the rain showers we get – spring is just perfect!
Spring is always such a fun transformation time for your wardrobe. You go from thick sweaters and coats to light flowy tops and dresses!  I decided to round up some fun spring dresses and tops that I have been loving. I wanted to post this in time for everyone to shop for Easter too! I'm not going to lie, I've purchased quite a few items from these lists already so you can expect them to be on the blog soon. Let me know what your favorites are!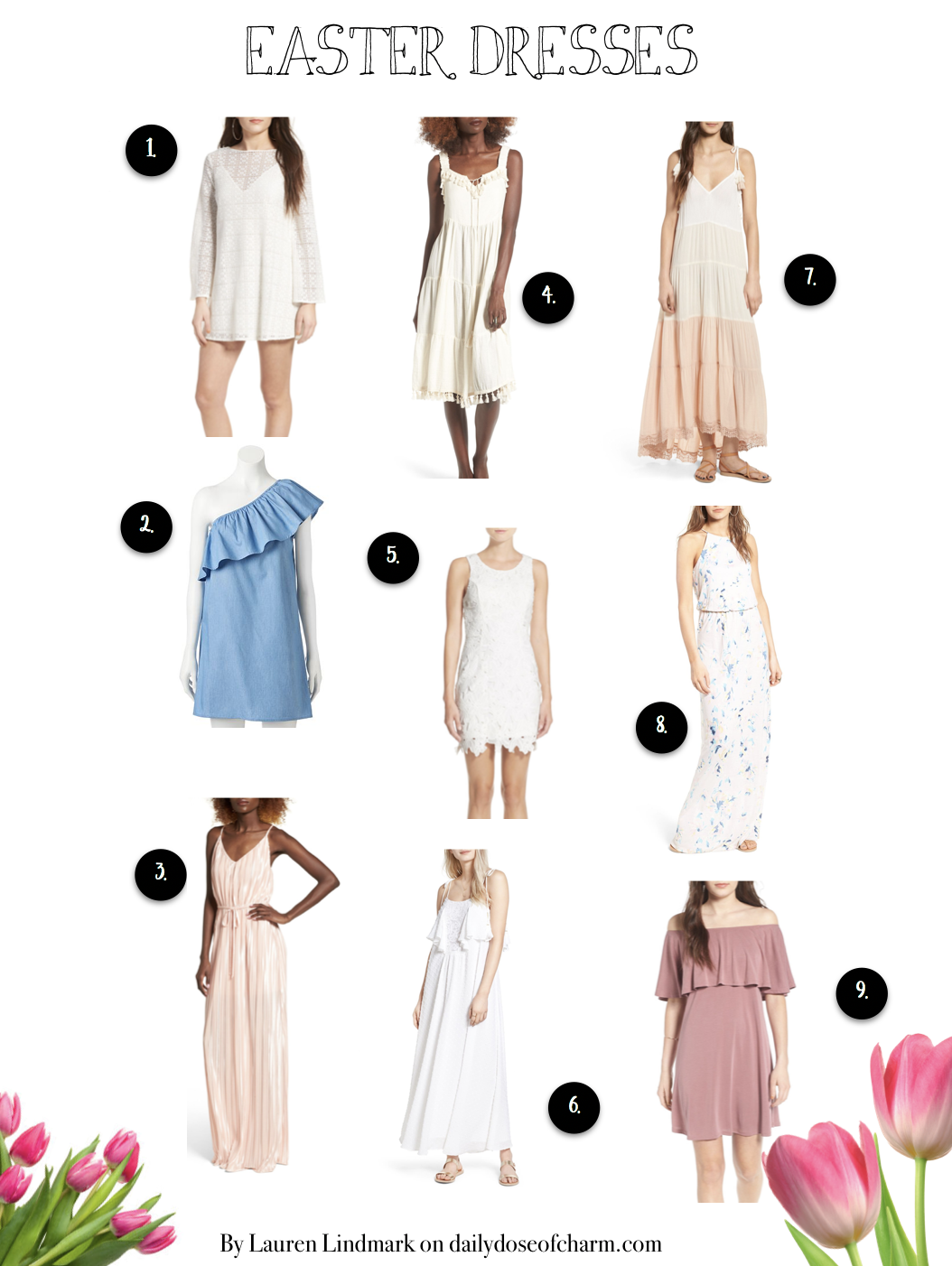 | 1 | 2 | 3 | 4 | 5 | 6 | 7 | 8 | 9 |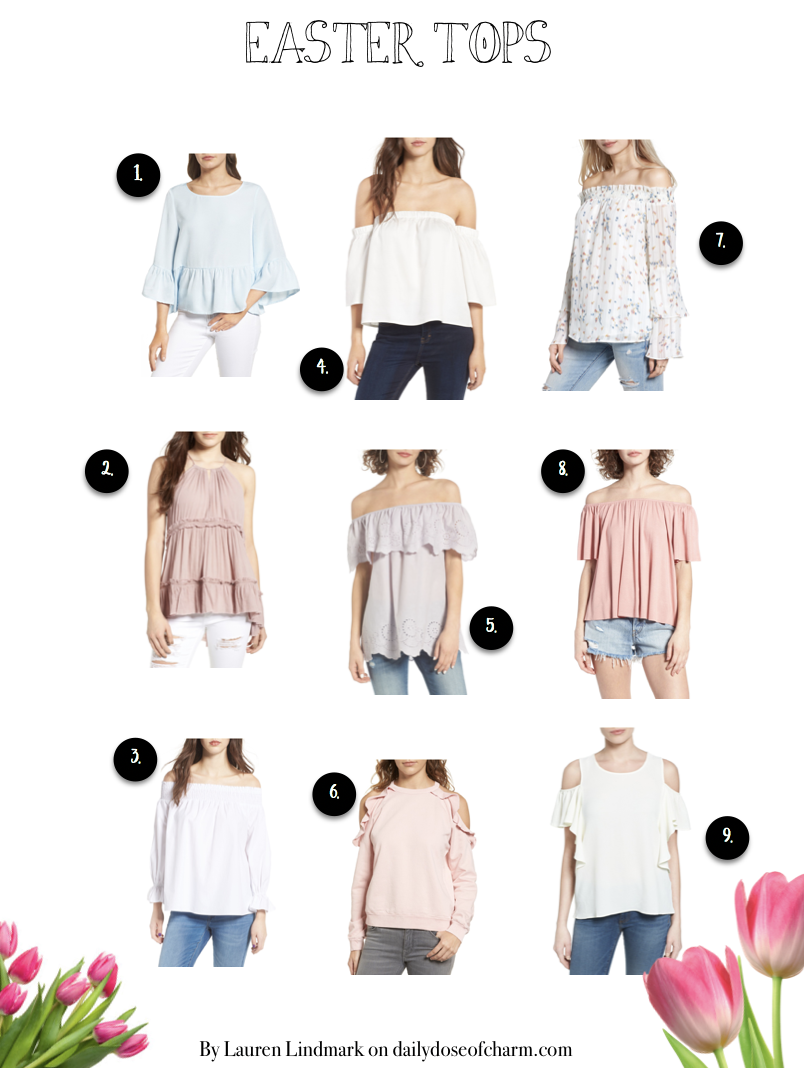 | 1 | 2 | 3 | 4 | 5 | 6 | 7 | 8 | 9 |
I still haven't decided what exactly I am planning to wear for Easter, for those of you who don't know (I had to google it the other day so don't feel bad haha) Easter is on the 16th this year! That gives you 12 days to choose an outfit, so happy shopping!
In other news, the one downside to spring is the allergies that come with. They make me so sleepy! I am definitely going to bed early tonight haha! Also, on a totally unrelated note, I want to get back into making YouTube videos! Comment below what kind of videos you would like to see! I am planning on shooting my apartment tour soon!
xoxo,
Lauren Emily Lindmark
Copyright © 2017 dailydoseofcharm.com