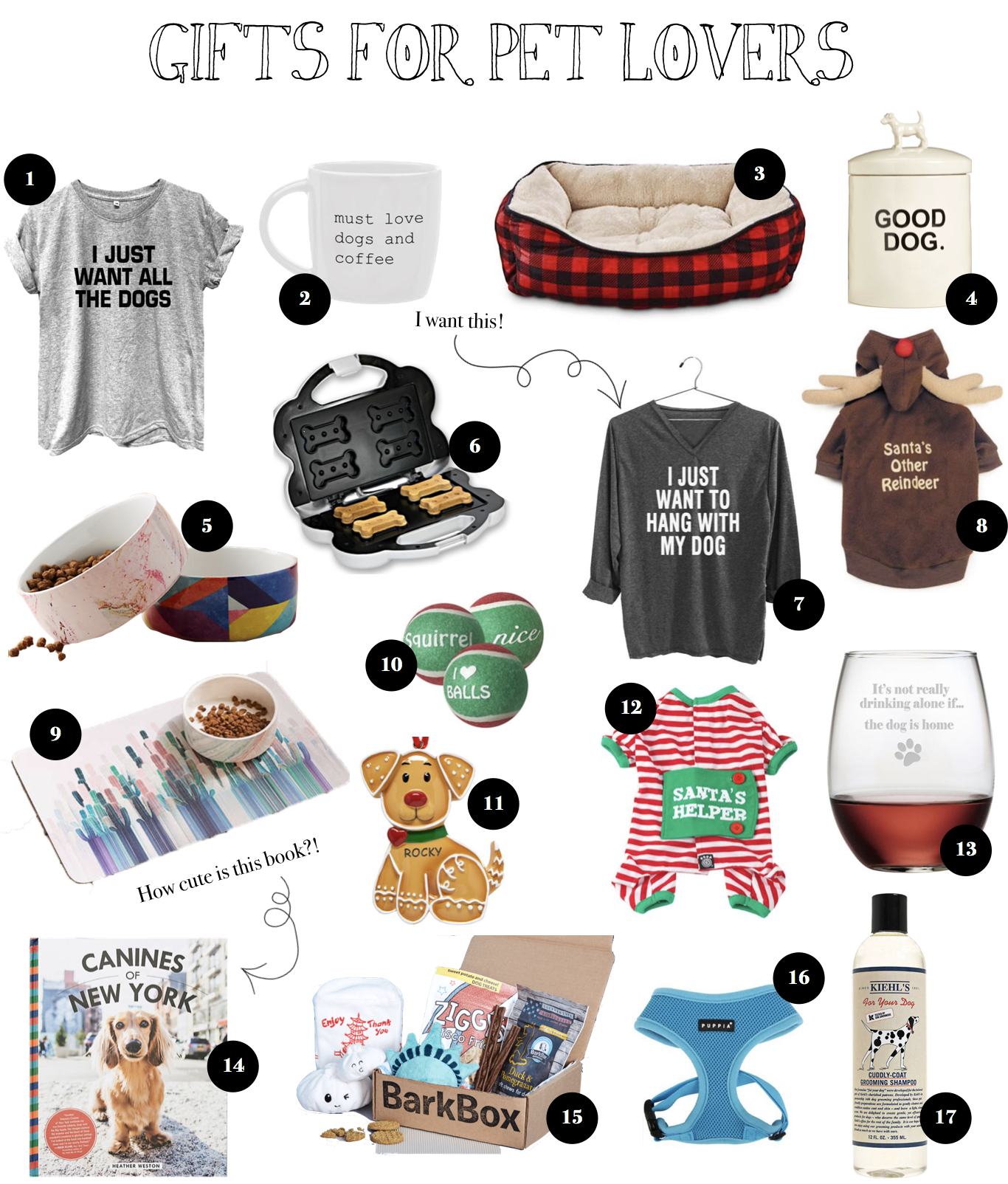 Gift Guide for Pet Lovers | 12 Gift Guides of 2017
I had to add this category in because if you're an animal lover like me you LOVE getting gifts themed around your pets! I rounded up a ton of cute ideas to give to the pet lover in your life!
1. I Just Want All the Dogs Graphic Tee
2. "Must Love Dogs & Coffee" Mug
7. I Just Want to Hang with My Dog graphic tee
10. Holiday Balls
13. "It's Not Really Drinking Alone If… The Dog is Home" Stemless Wine Glass
15. Bark Box
17. Kiehl's 'Cuddly-Coat' Dog Grooming Shampoo
---
This year I put together twelve Gift Guides for you to shop from and get ideas! These can be found under the "Gift Guide" tab on dailydoseofcharm.com or you can click through the categories below! Happy Shopping!
Gift Guide for the Beauty Lover
Gift Guide for the Tech Obsessed
Gift Guide for Creative People
xoxo,
Lauren Emily Lindmark
Copyright © 2017 dailydoseofcharm.com