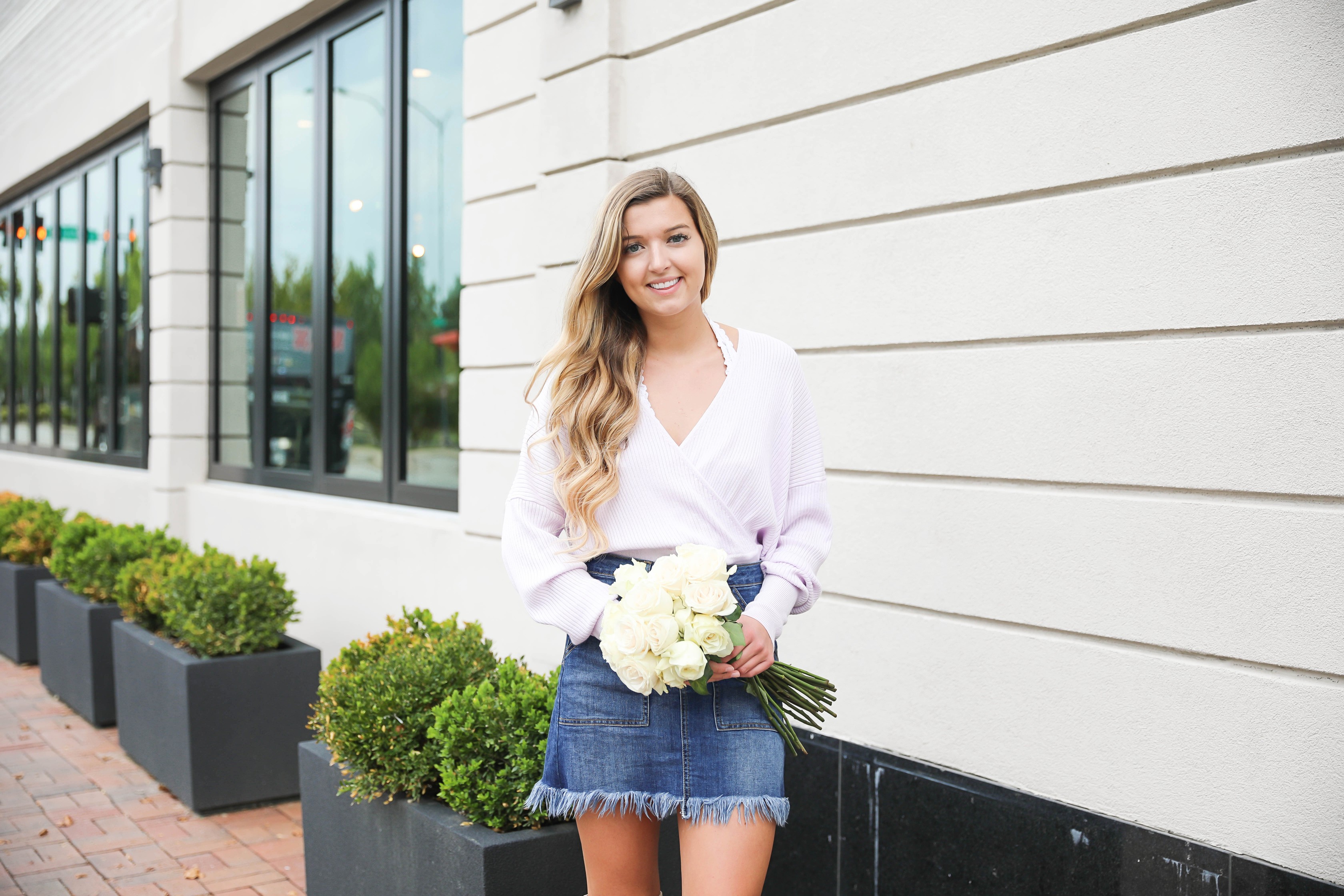 How to Wear Over the Knee Boots in the Summer | OOTD
I am obsessed with over the knee boots! I never used to wear them enough though because, to be honest, I only had "cheap" pairs. They were great because they were inexpensive…but that's about it. The cheaper ones just don't stay up well and the material isn't ever very nice. I promise I am not bashing inexpensive shoes! Most of the time they are great. However, when it comes to over the knee boots it's just different. Now that I have a nicer pair I will never go back!
These babies stay up super well and look amazing! They come in three colors and they are not just for the colder months. I love wearing mine with cute dresses or skirts – like this outfit! I paired mine with a frayed jean skirt and this super cute lavender deep-v sweater. The sweater is actually from the N-Sale! Details below!
Okay now for rambles… I am going to be honest, Saturday night I drank quite a bit! My boyfriend and I had dinner at a friends house and that turned into drinking games (which are dangerous for me haha). I had one of those Sundays where I tried to chug water, but I was pretty hungover. Monday I went and watched my boyfriend at his golf tournament (so proud of him!) and I was out in the heat for a few hours. Then Tuesday I was so busy I barely drank any water at all… Fast forward to yesterday and it all hit me. I had been waking up with headaches, but yesterday was the worst! I ended up napping (which I never do during the day anymore) because I felt so run down and sick…
It wasn't until last night that I realized how little water I had drank the last few days! I was thirsty, I just wasn't listening to my body. It was a good reminder, I am usually pretty good at taking care of myself, but every once in awhile we need to slow down! I am currently chugging smart water as I type this. Trying to get back on track!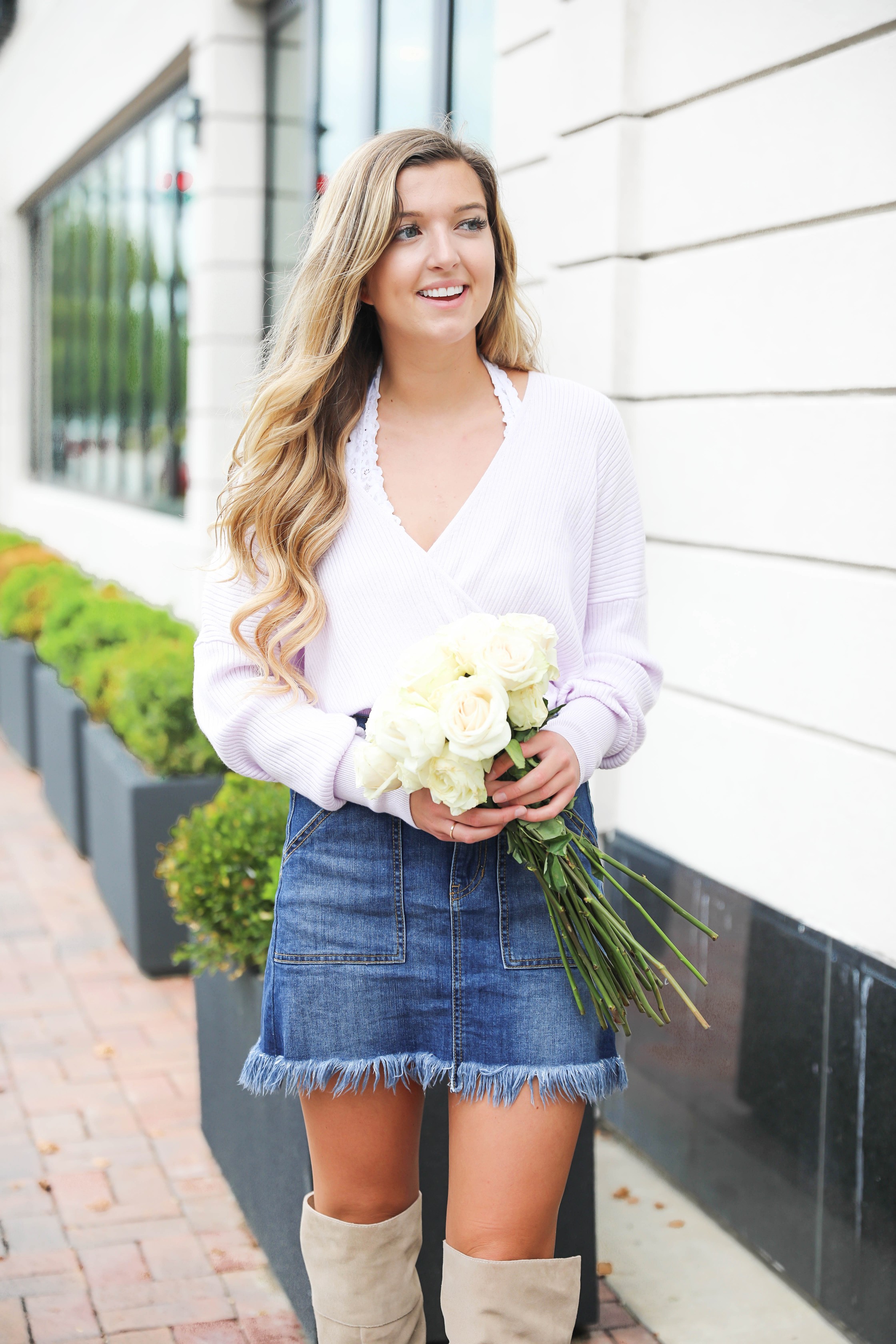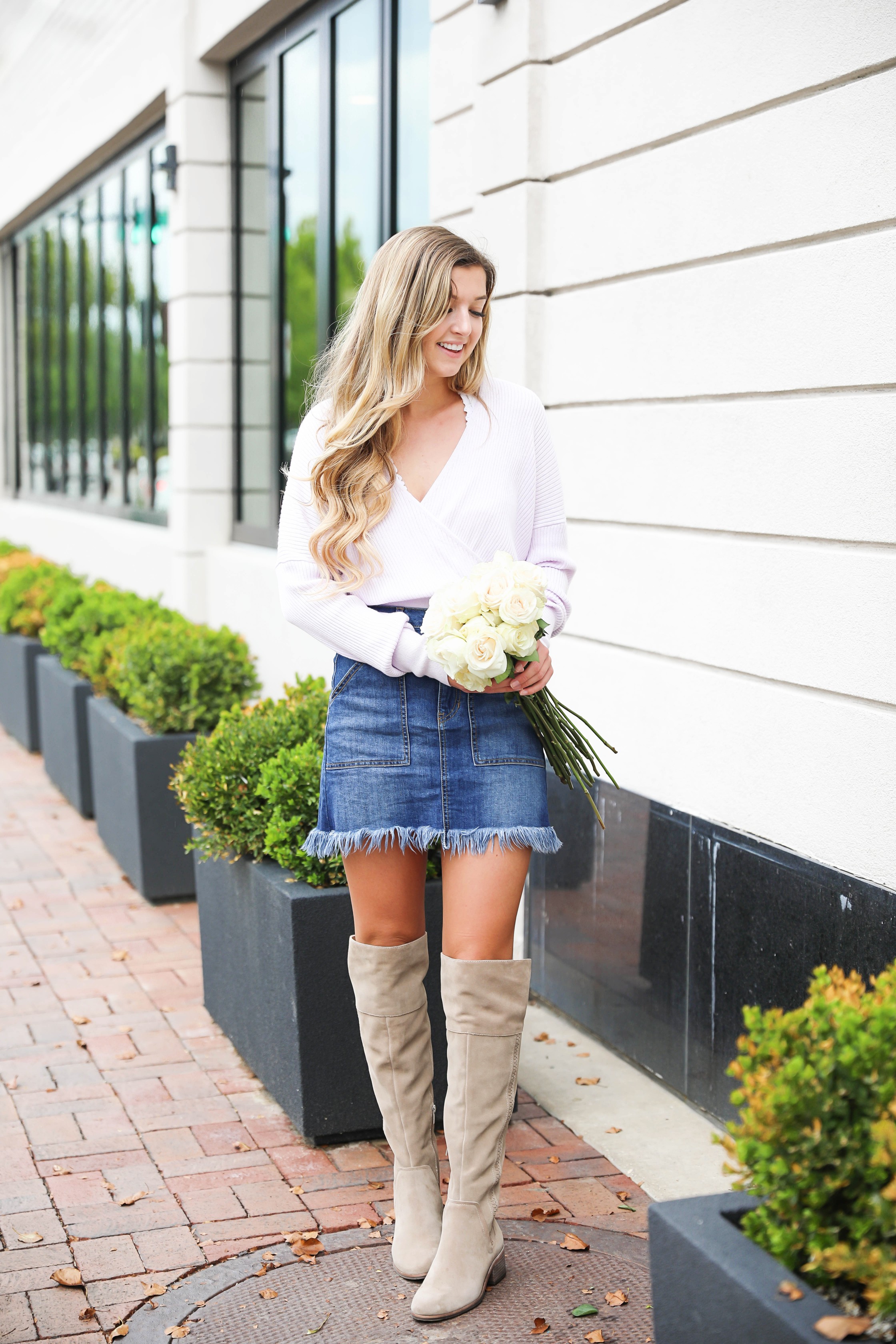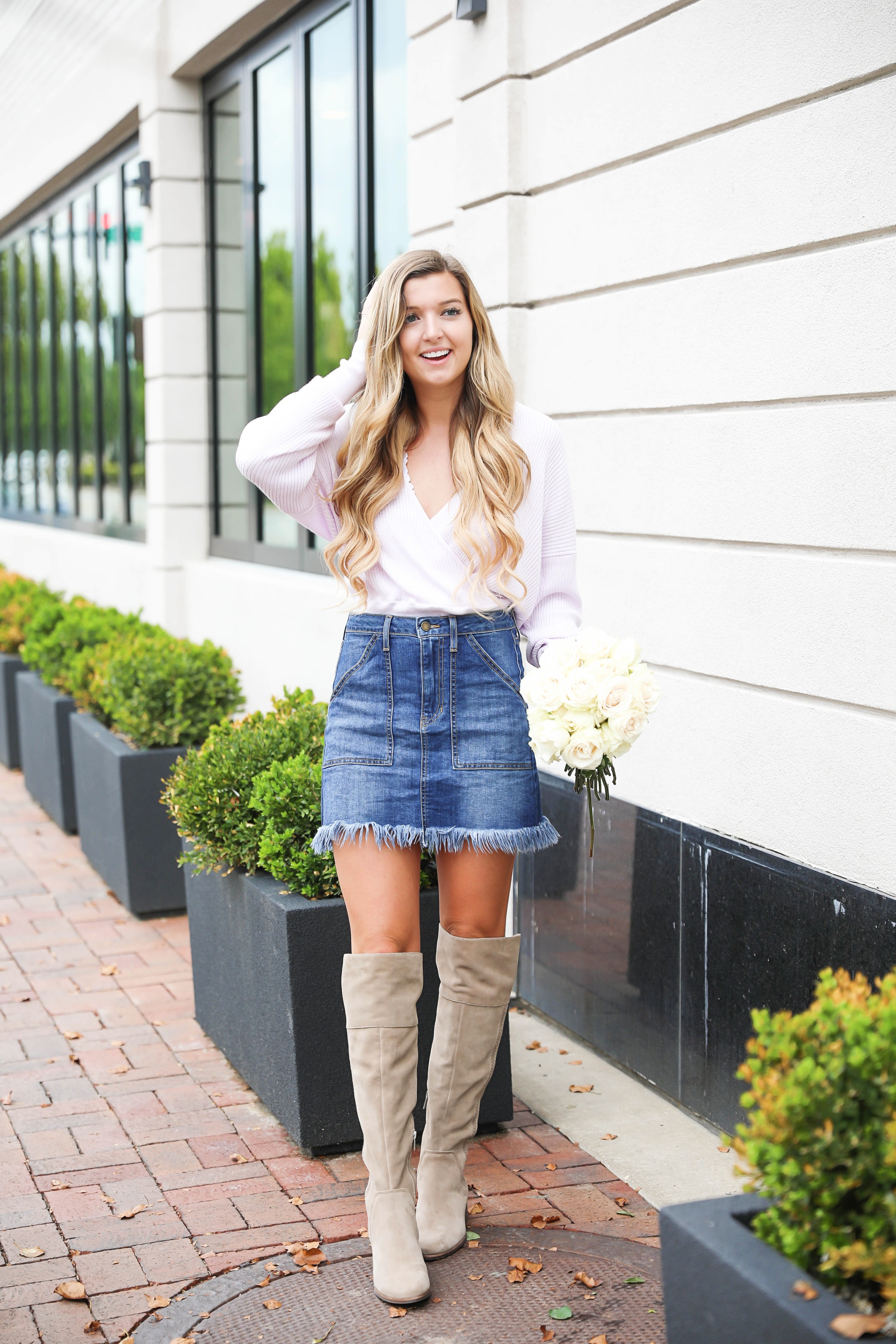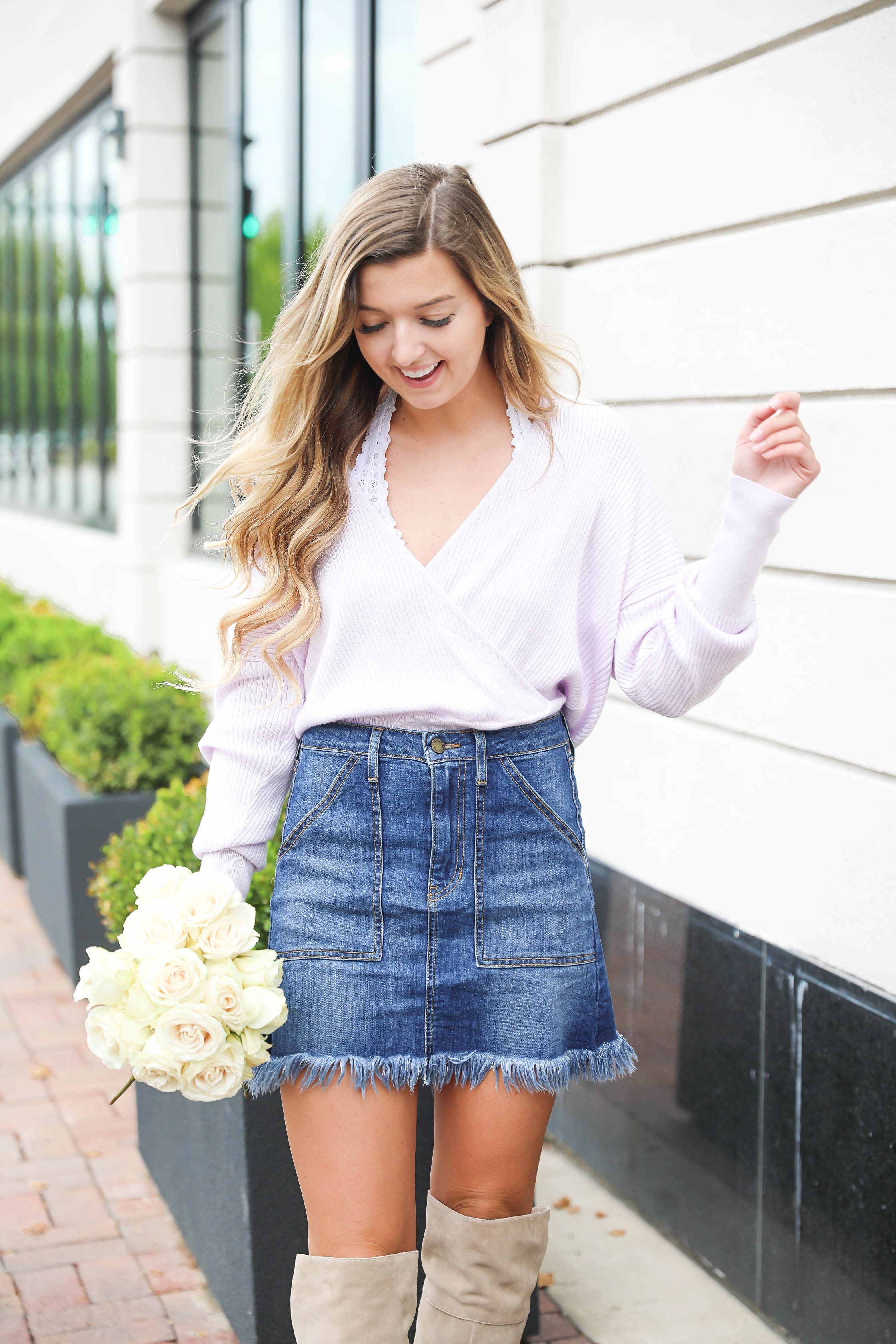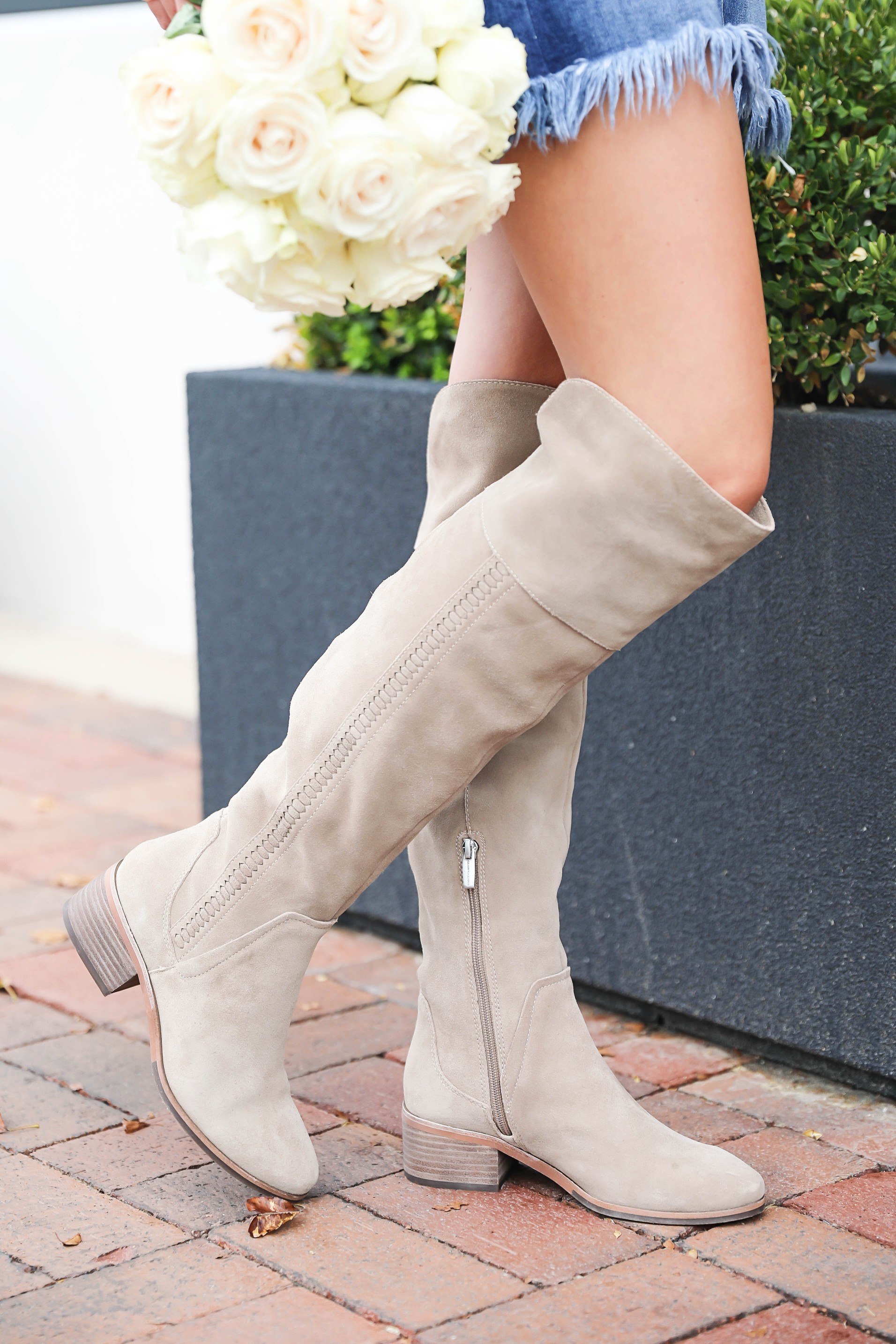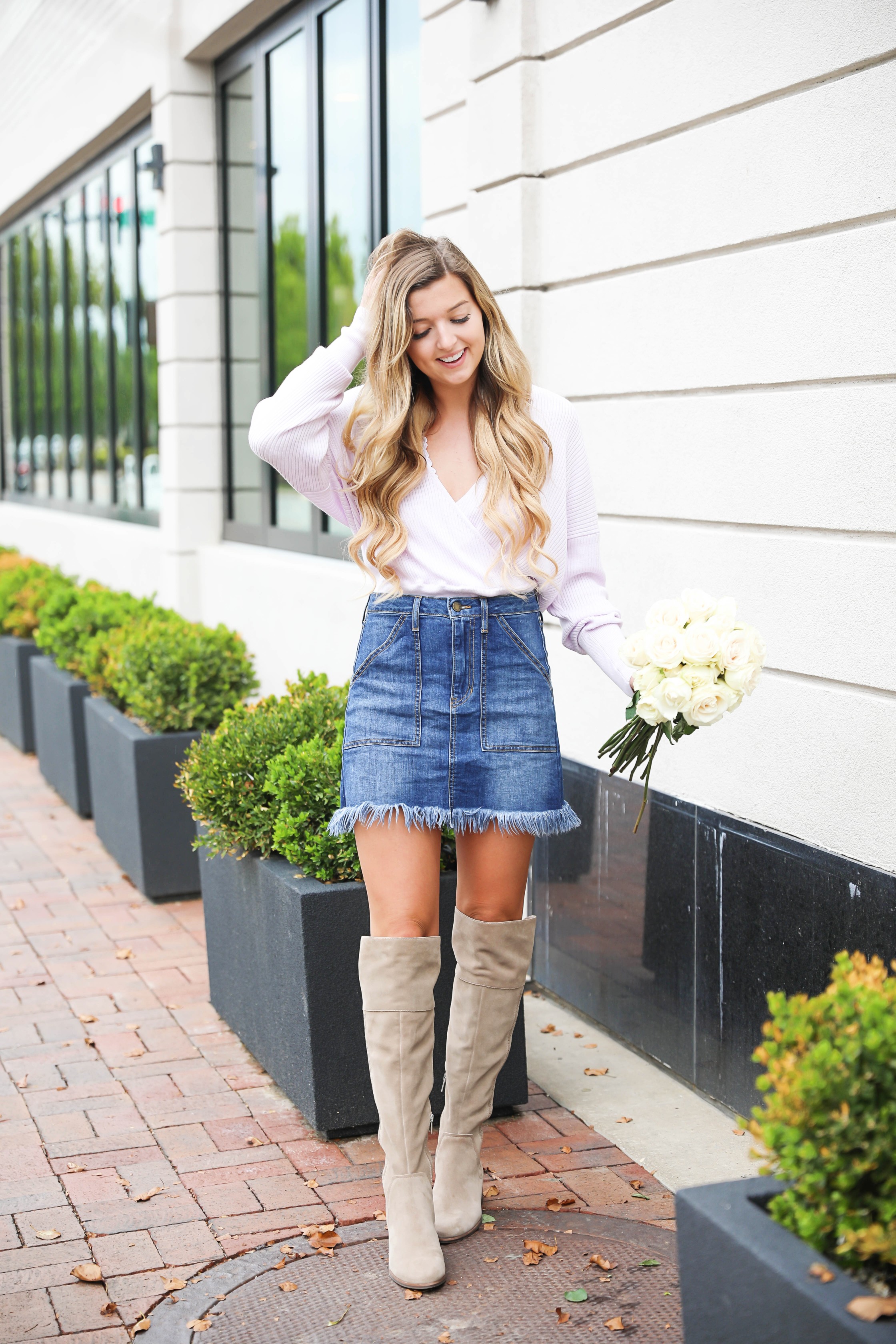 I hope you guys like this outfit! I shot a ton of looks the last few days because my momma/photographer is going out of town. I am going to see if my dad can help me shoot a little while she is gone – but I have a ton of fun content lined up and I am excited to share! Would you guys like to see a "day in my life of a blogger" post?
xoxo,
Lauren Emily Lindmark
Copyright © 2018 dailydoseofcharm.com