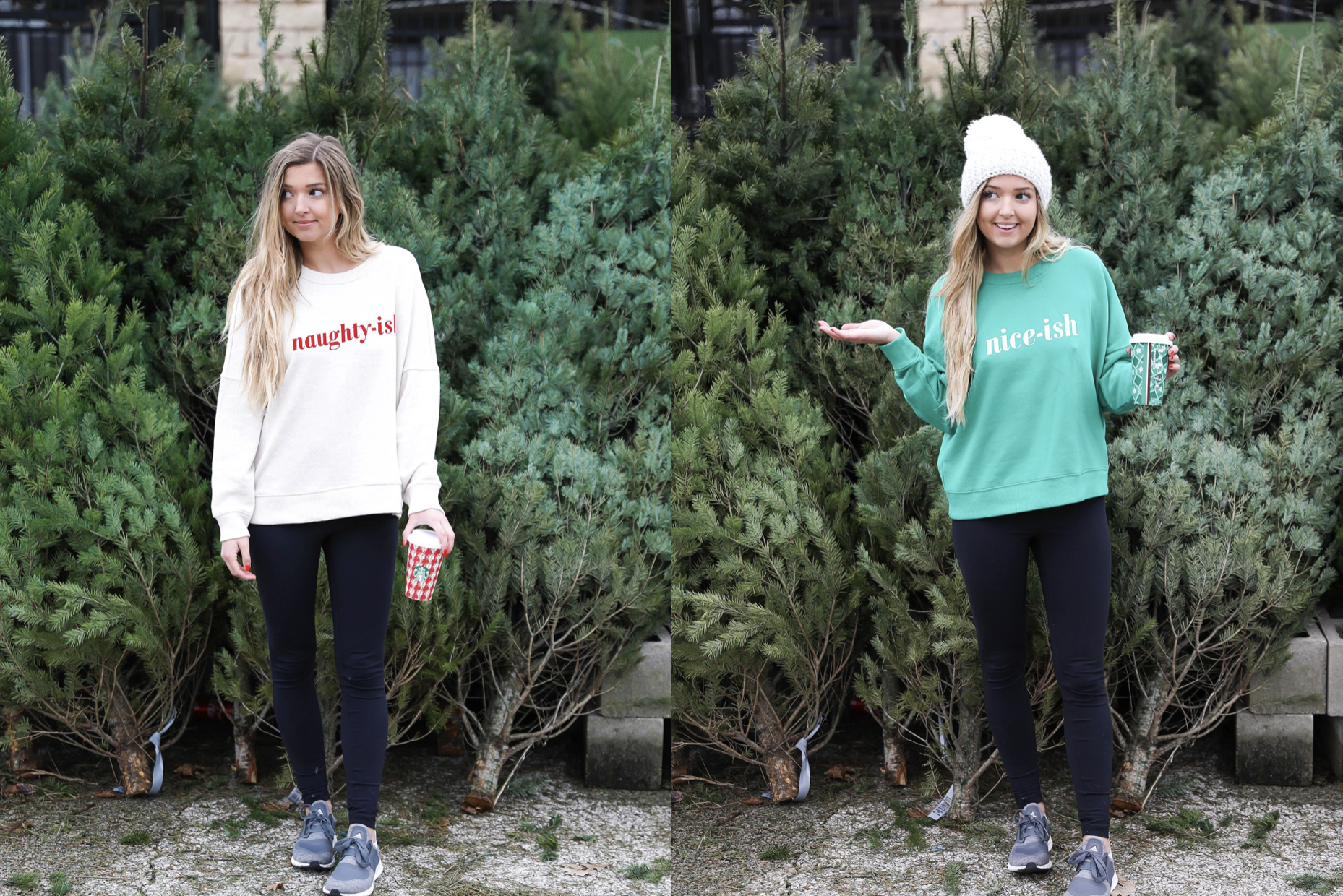 Sometimes Naughty-ish, Sometimes Nice-ish | OOTD
Haha I think we all have a little bit of naughty and a little bit of nice in us. For instance, Monday morning = naughty-ish. Saturday morning = nice-ish. Haha! I would say Friday morning, but I was so tired I totally snapped at my mom this morning… Oops! Sorry momma! Weekends I am way nicer haha! I found these cute sweatshirts on Black Friday and knew I needed them both. I don't really wear this green color all too often, but I thought it would be super cute for the holidays!
By the way, happy Friday! Currently finishing this post (obviously) and waiting for my roomie to come home! It's her last night here before break so we are having a double date night at our favorite Lawrence restaurant, El Potro! Then tomorrow I have my sister's grad party and her actual graduation on Sunday! I can't believe she's a college grad!! I am so proud of her. She already has an amazing job lined up (she is working for Zeta Tau Alpha then teaching after).
I have had one latte and one and a half cups of coffee today so I am hoping I don't wimp out tonight and go to bed too early haha! I plan on having a chill night, but let's see if I can make it past 10:00. That's the one bittersweet thing about Friday nights – you are so excited for the weekend, but so tired from the week!
NICE?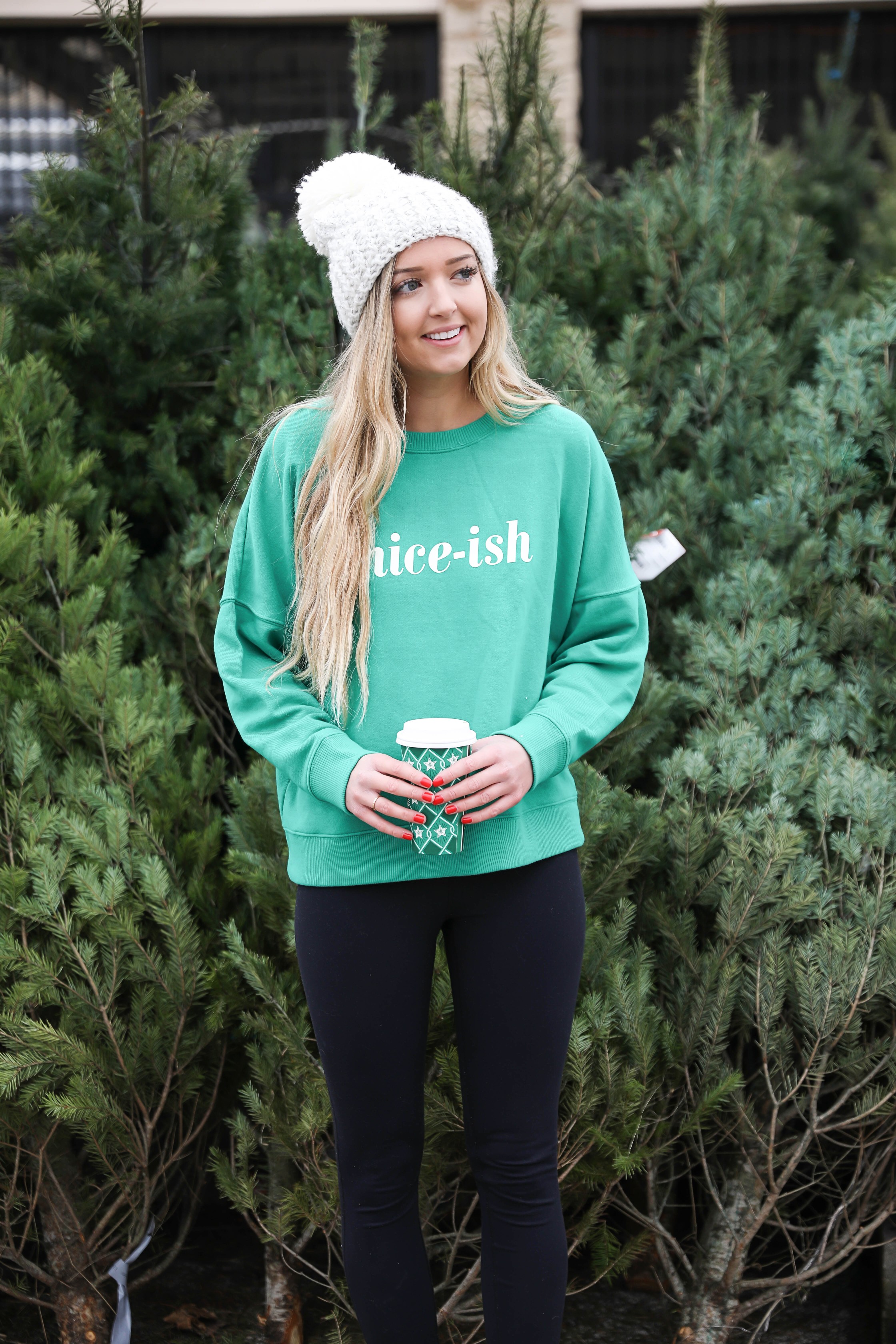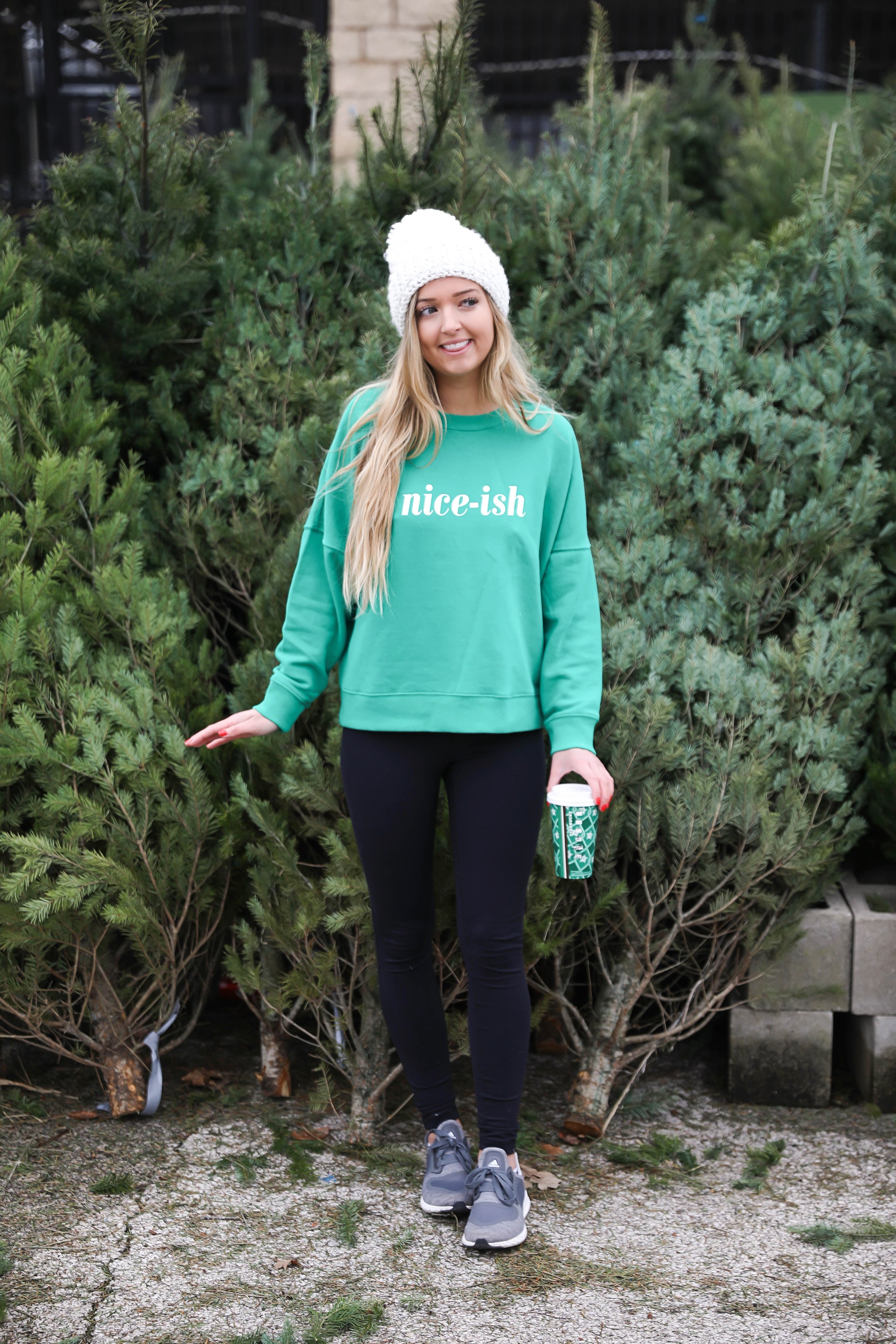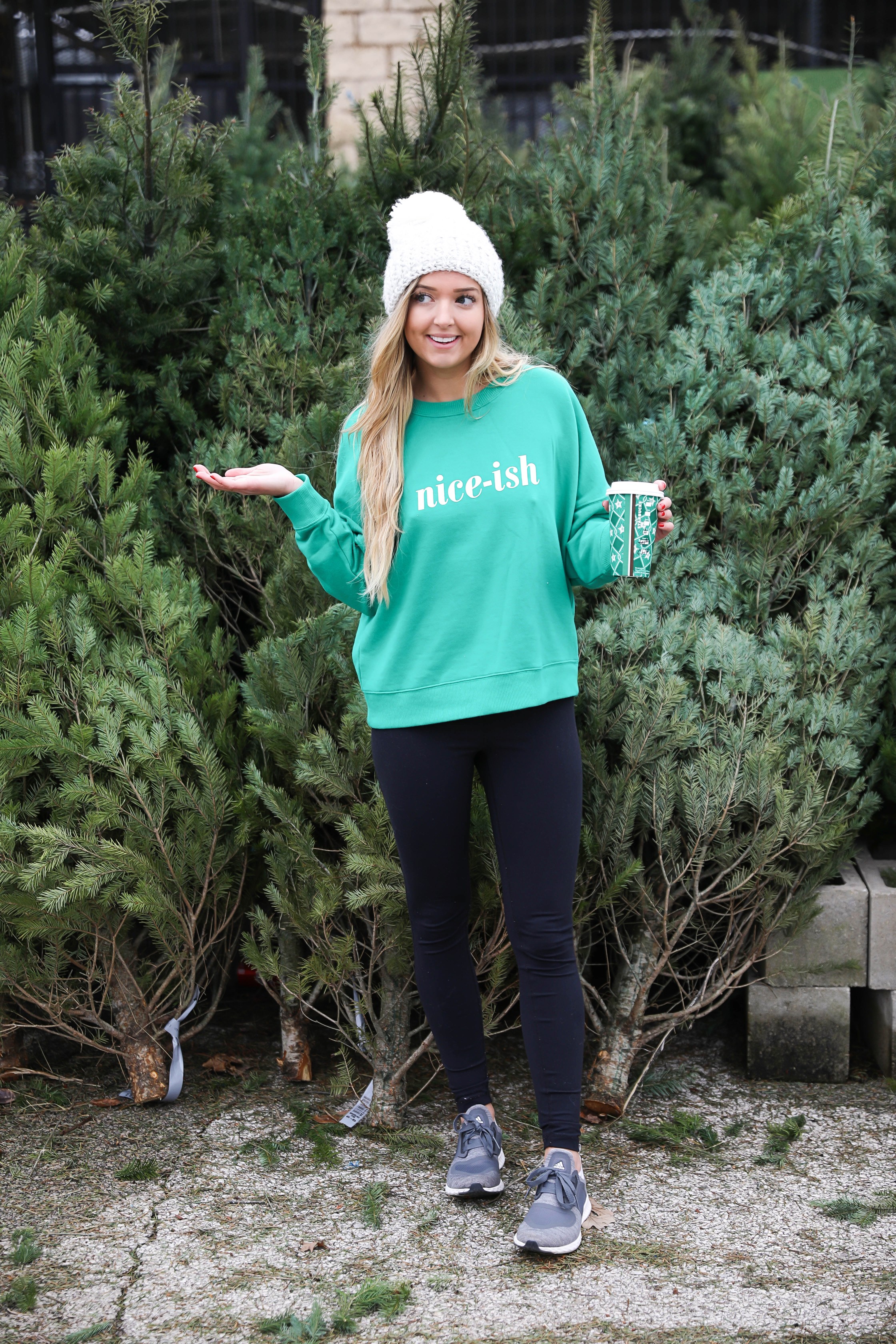 | Nice-ish Sweatshirt (ON SALE $25 I am wearing a medium) | Leggings (I am wearing size small) | Adidas Sneakers (similar comes in more colors) | Beanie ($18 comes in two colors) |
As always this blogpost is going to be filled with random thoughts. Every year my family and I bake together for Christmas. Well – we bake together all year around, but Christmas we go ALL OUT! We alway do the same recipes and add in one or two new ones to try. However, this year my dad came up with the idea to do a bake off where we all five try a new recipe and judge whose is best! I am so excited, but I need your help!! If you have a family recipe that usually blows people away then please send it to me! I was going to find one on Pinterest, but I want it to know it is really good!
Naughty?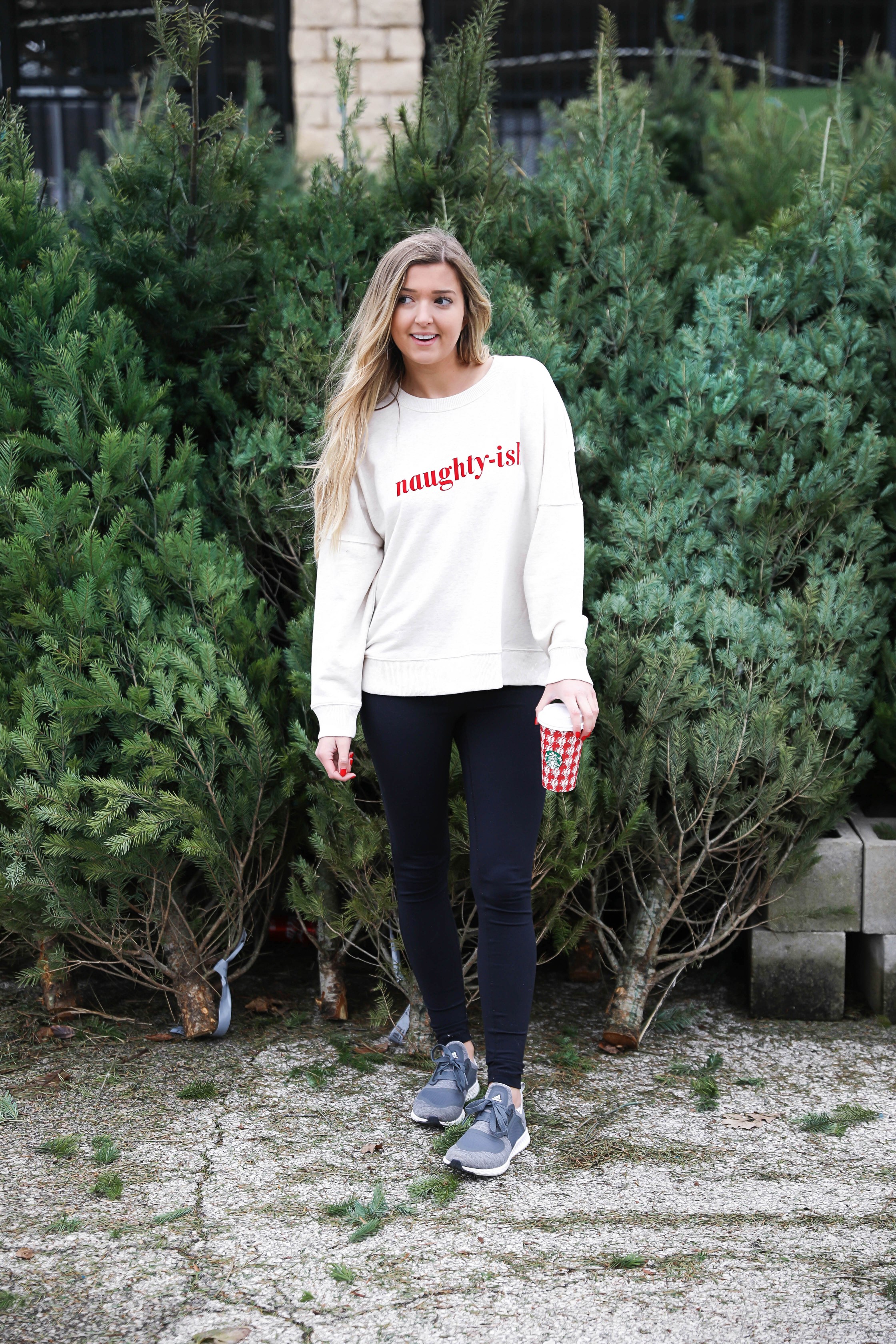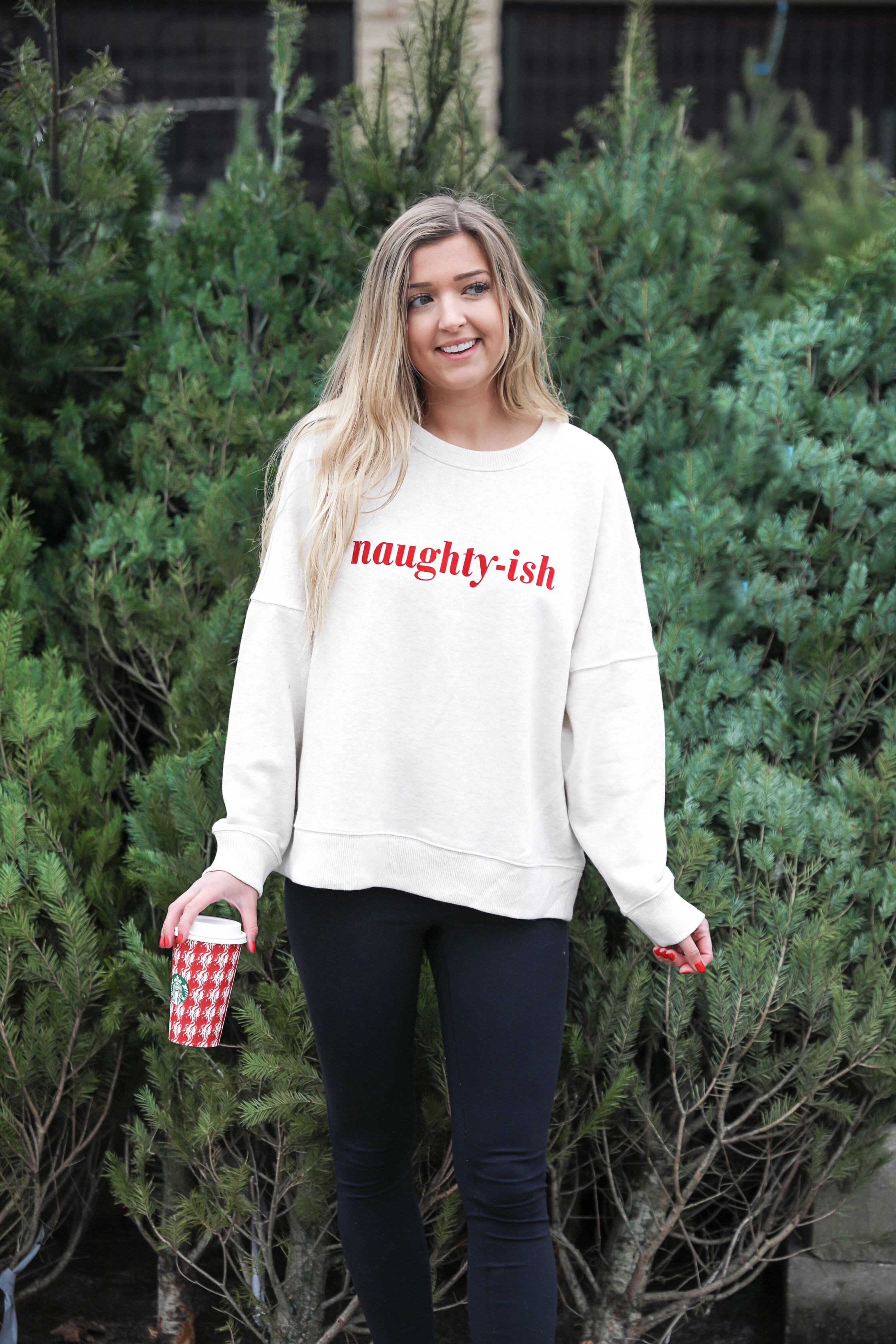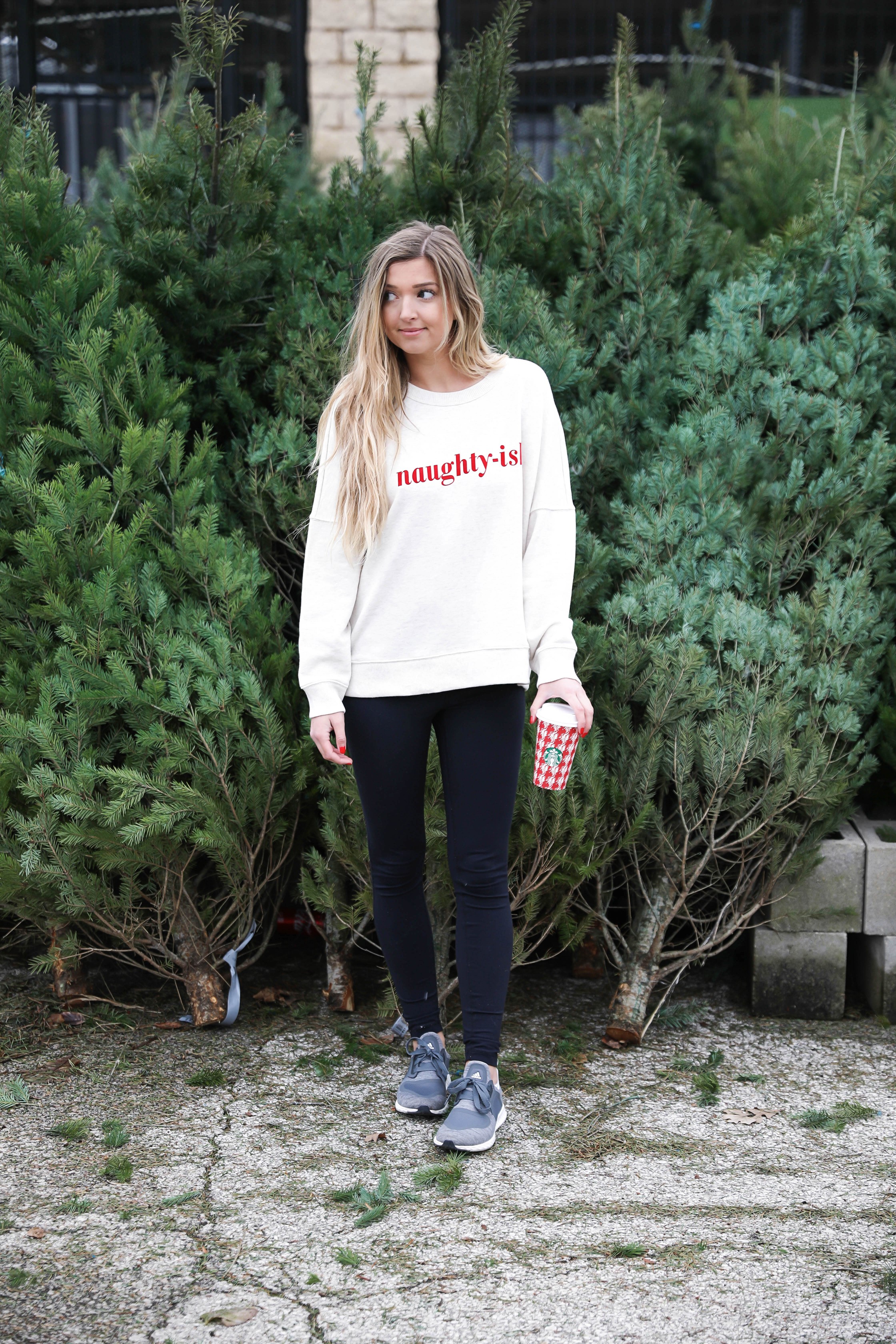 | Naughty-ish Sweatshirt (sold out so this is similar) | Leggings (I am wearing size small) | Adidas Sneakers (similar comes in more colors) |
Okay ending this post here because it's 5:30! Love you guys, talk to you Monday!
xoxo,
Lauren Emily Lindmark
Copyright © 2018 dailydoseofcharm.com