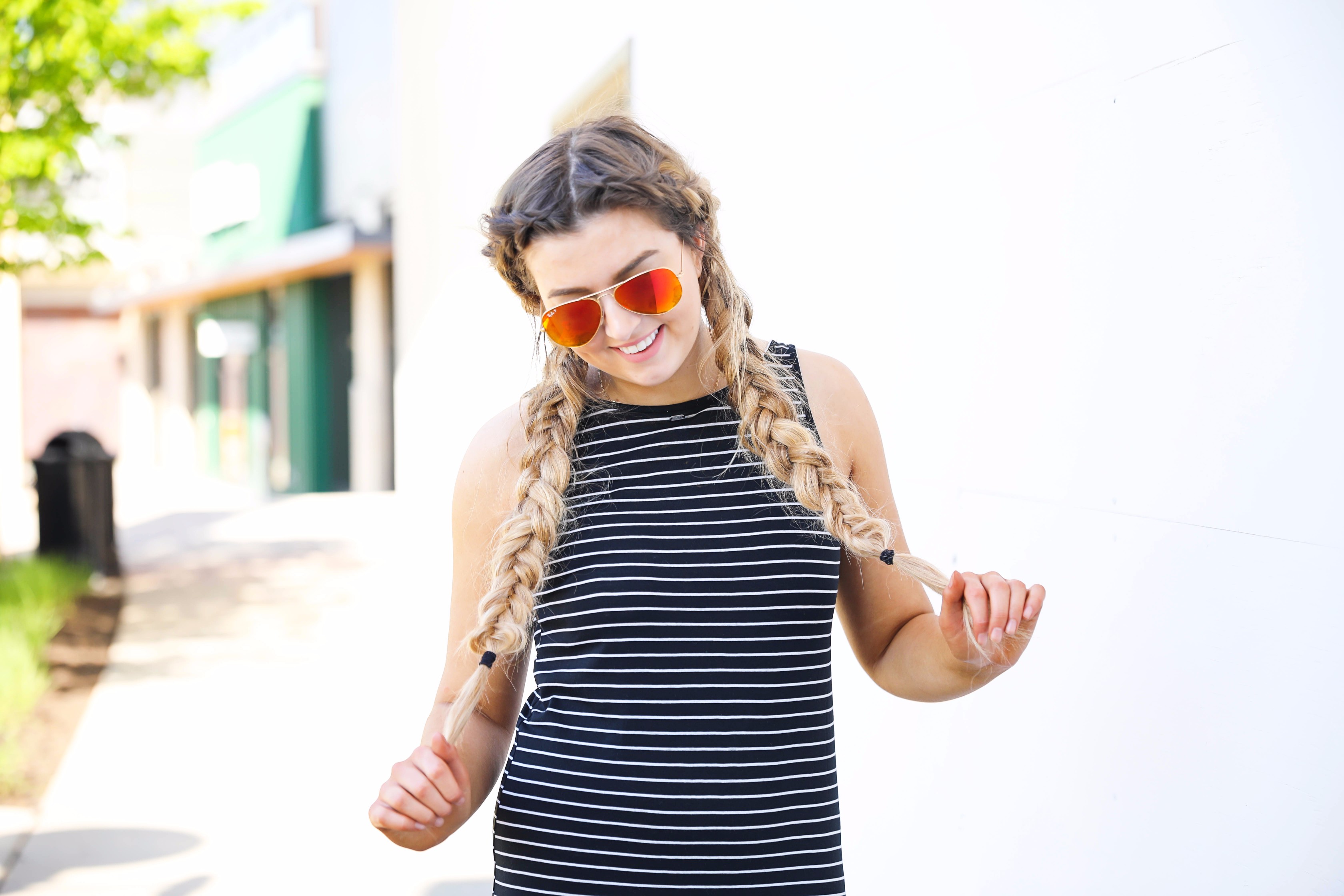 Summer Dresses and Messy Braids | OOTD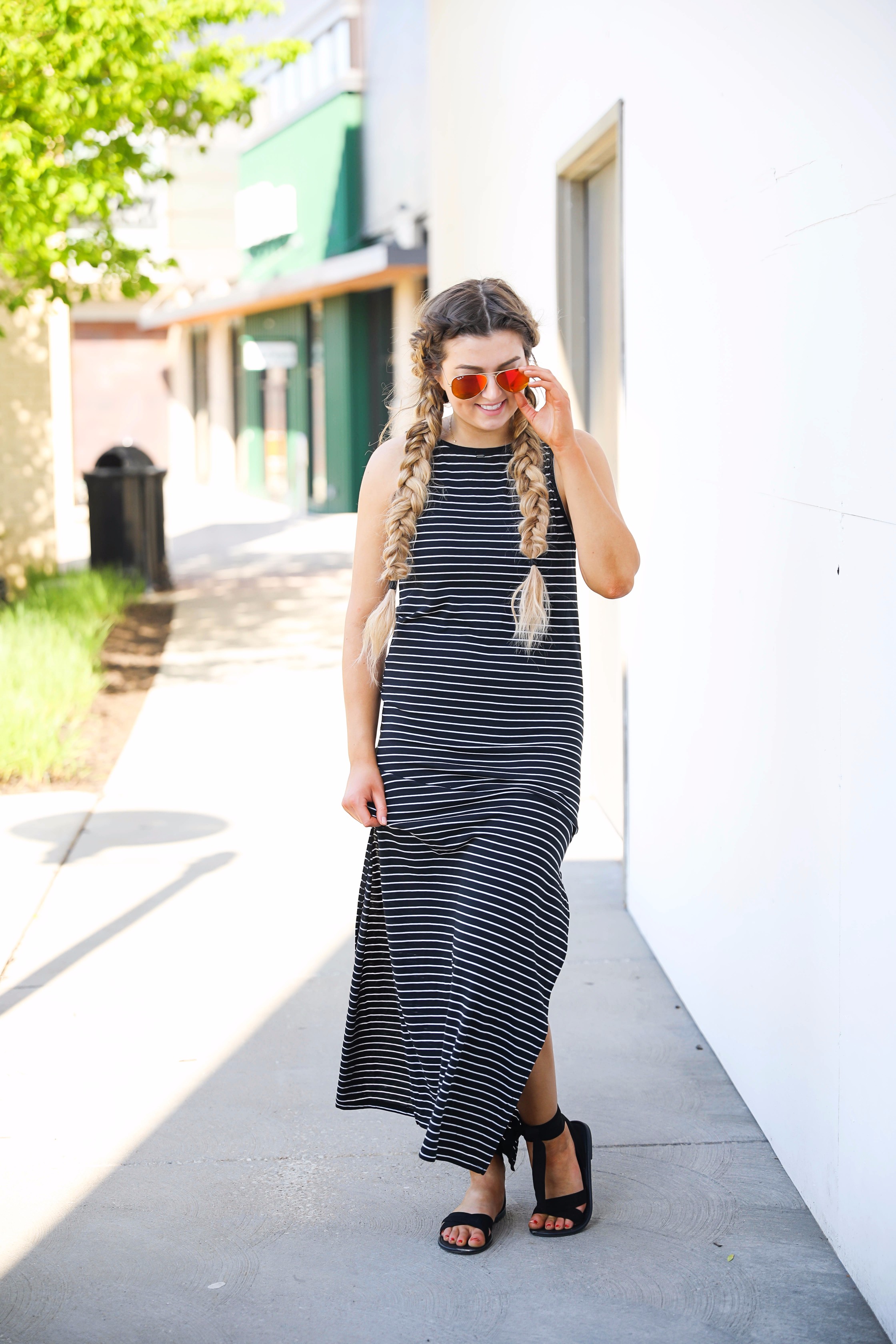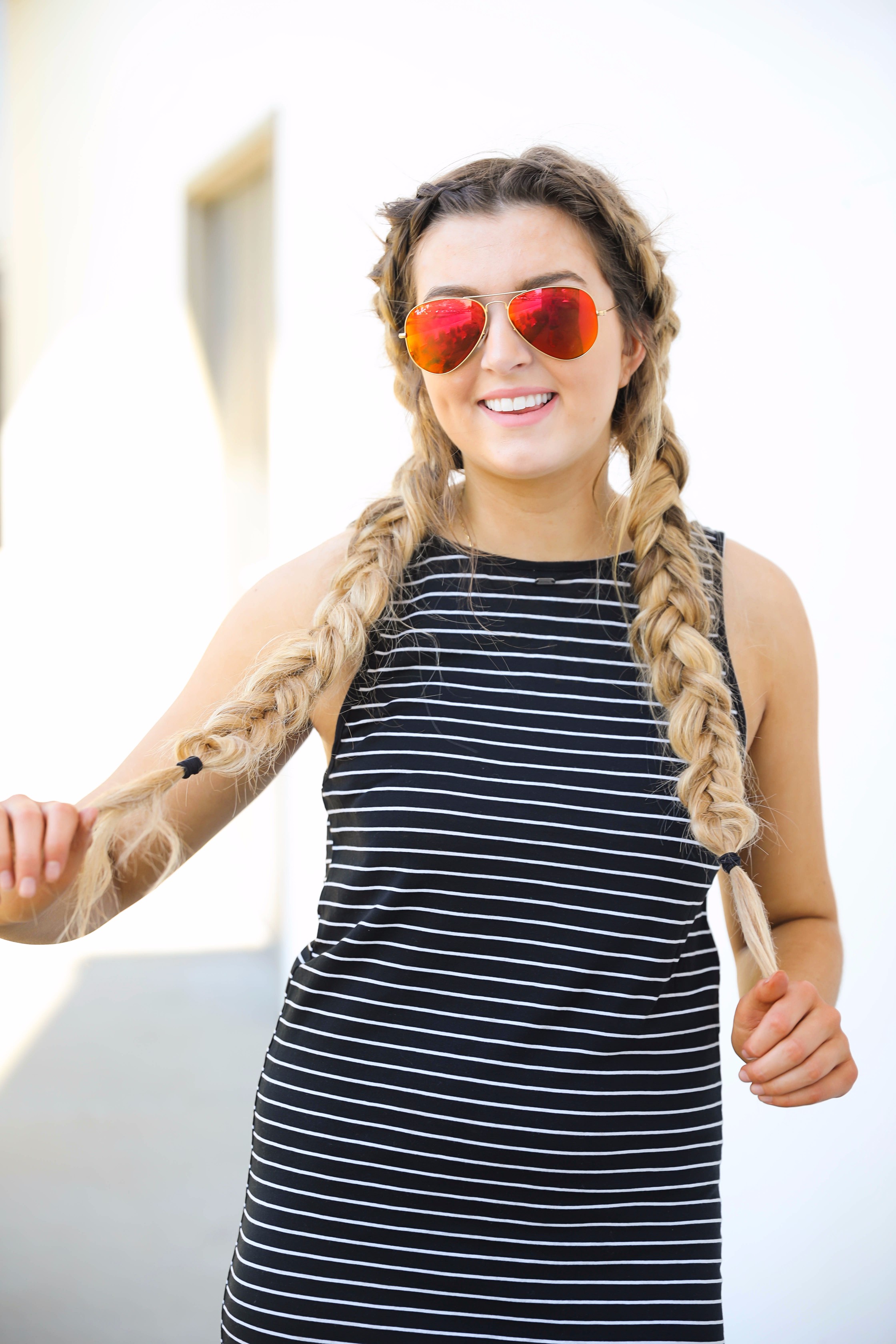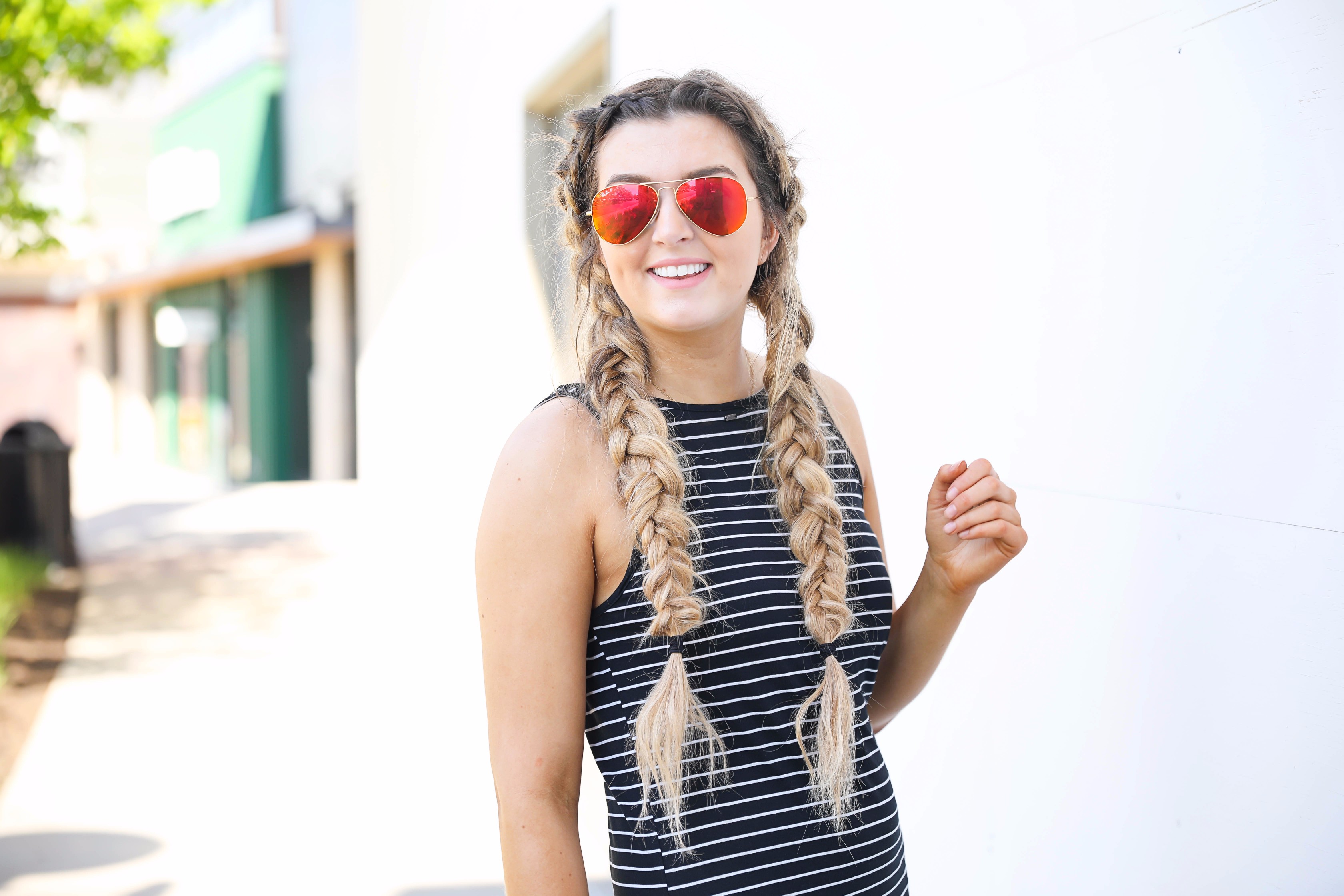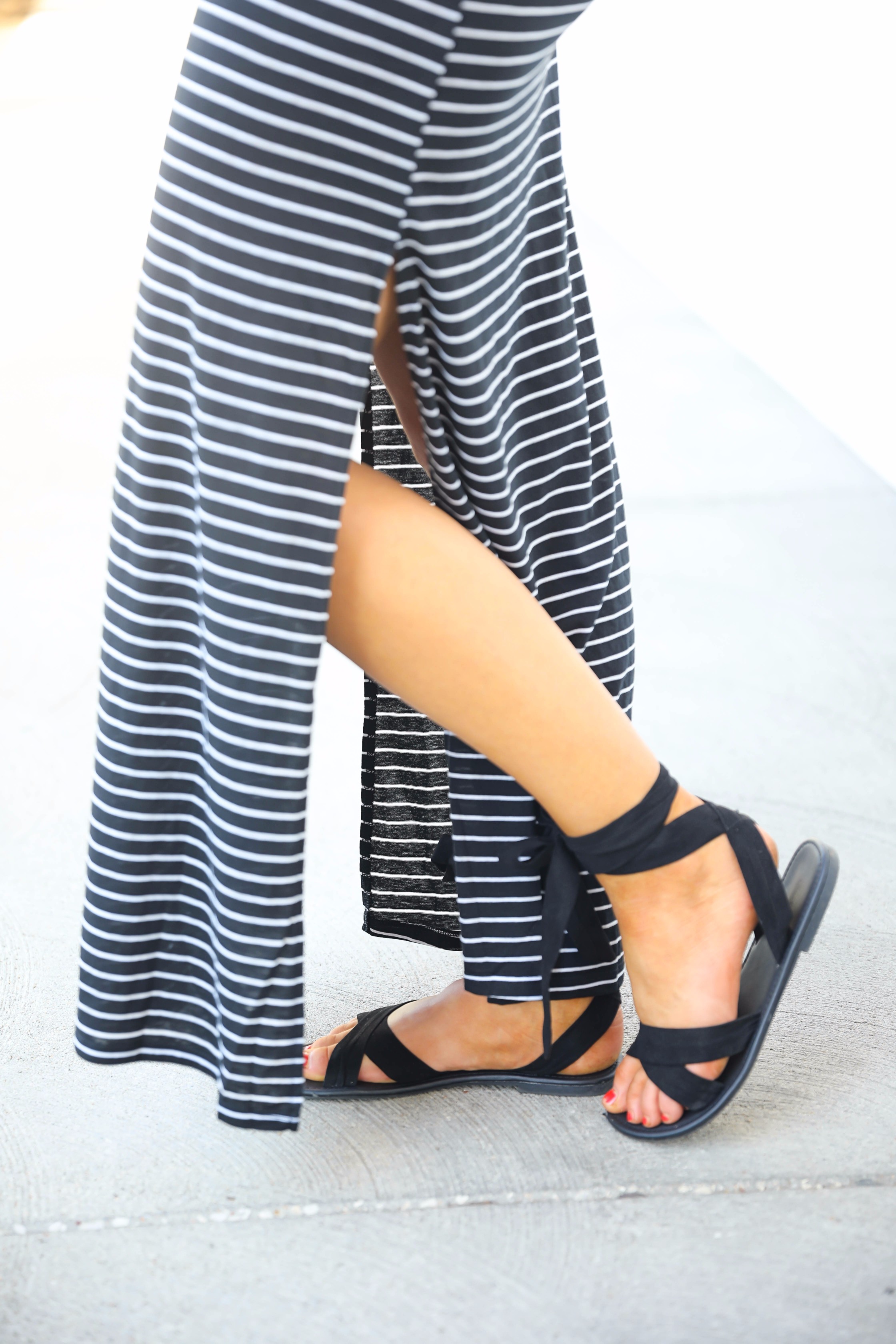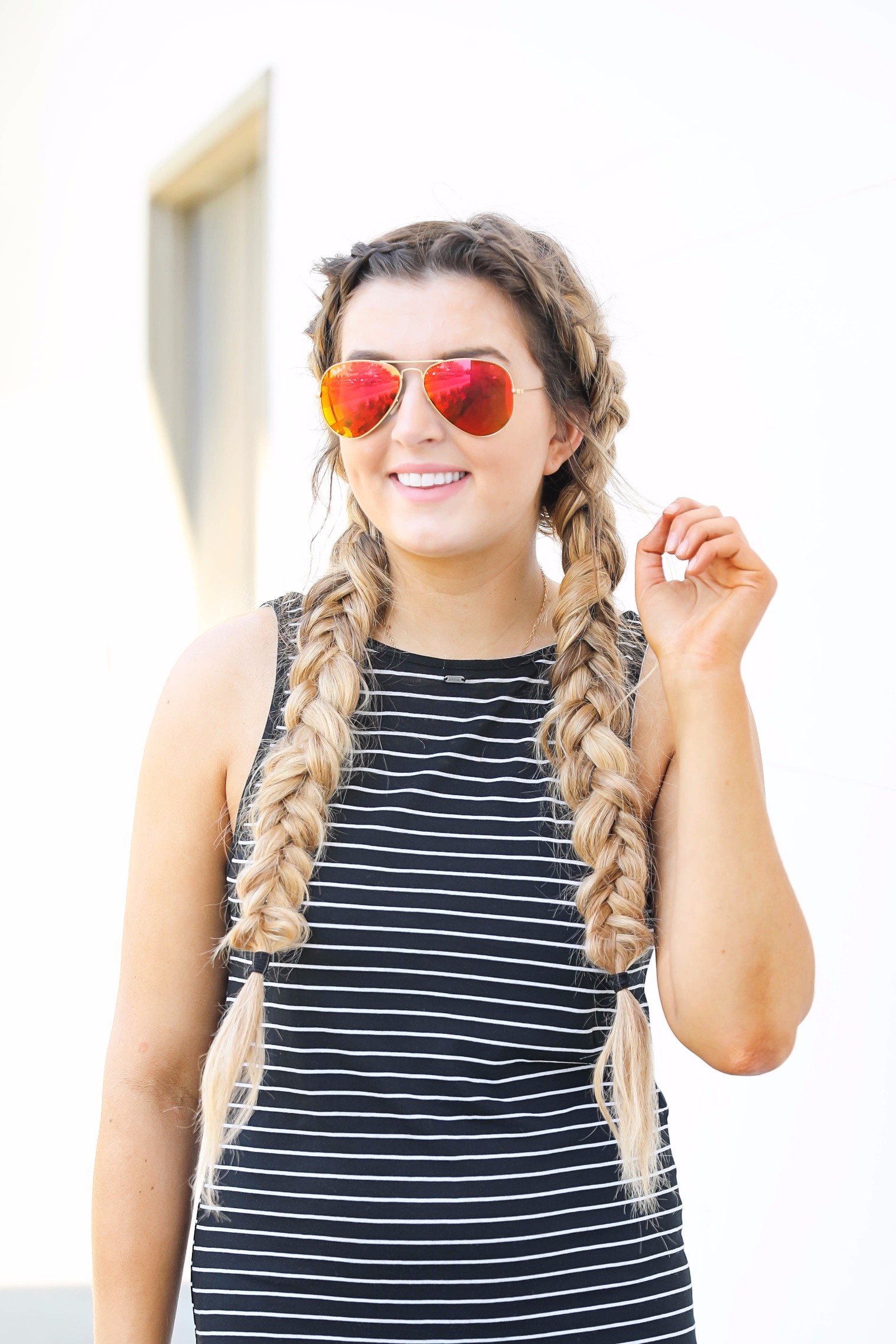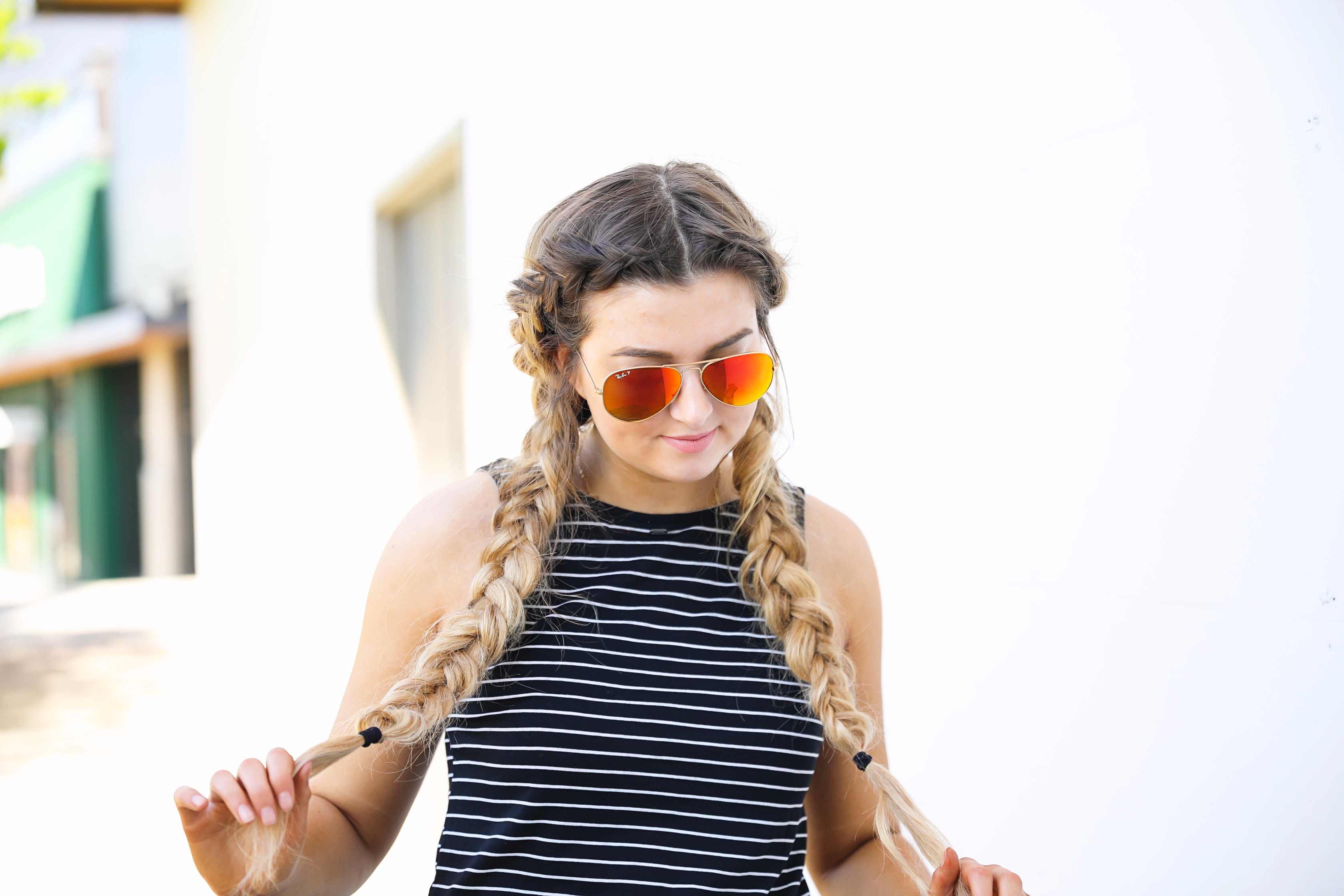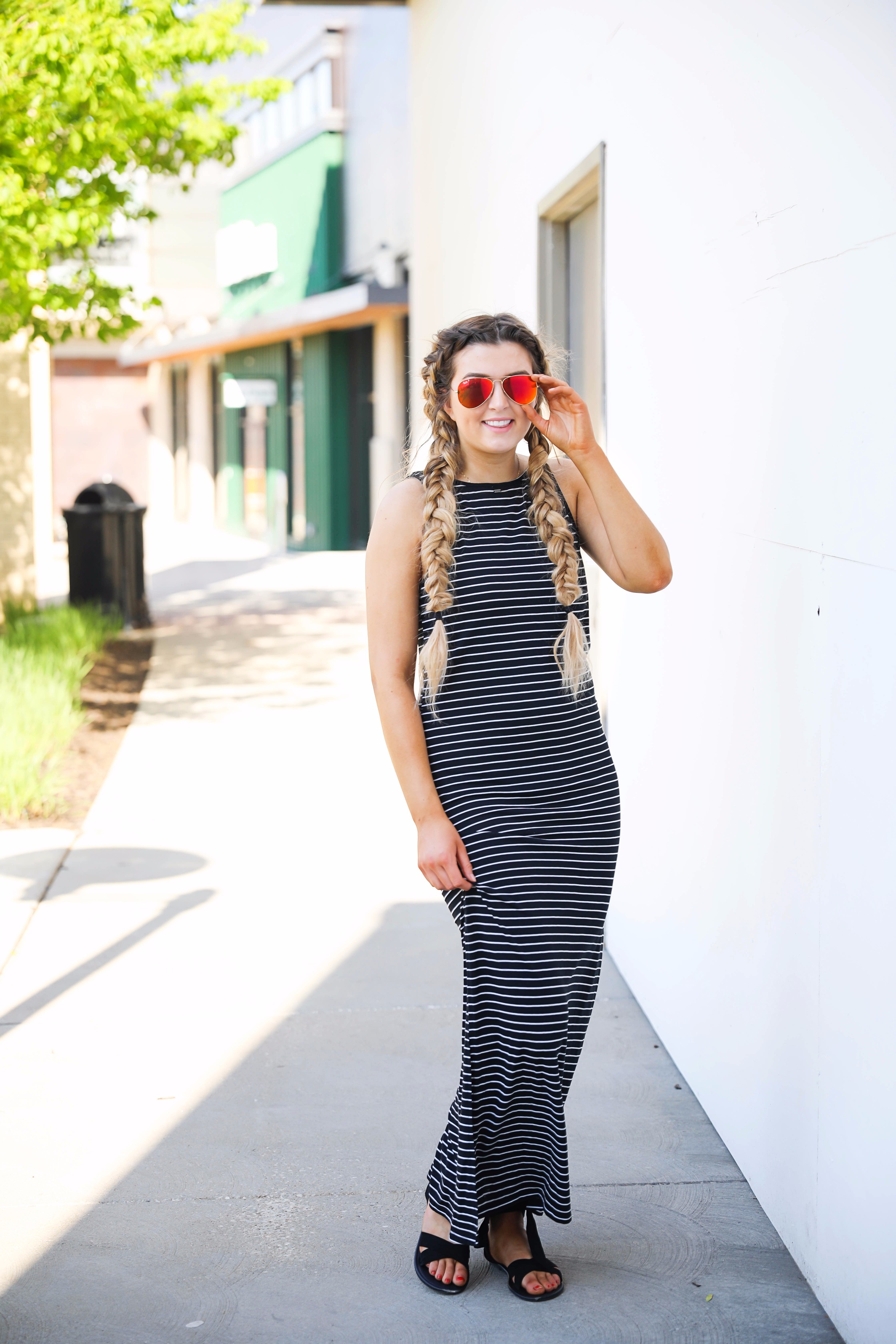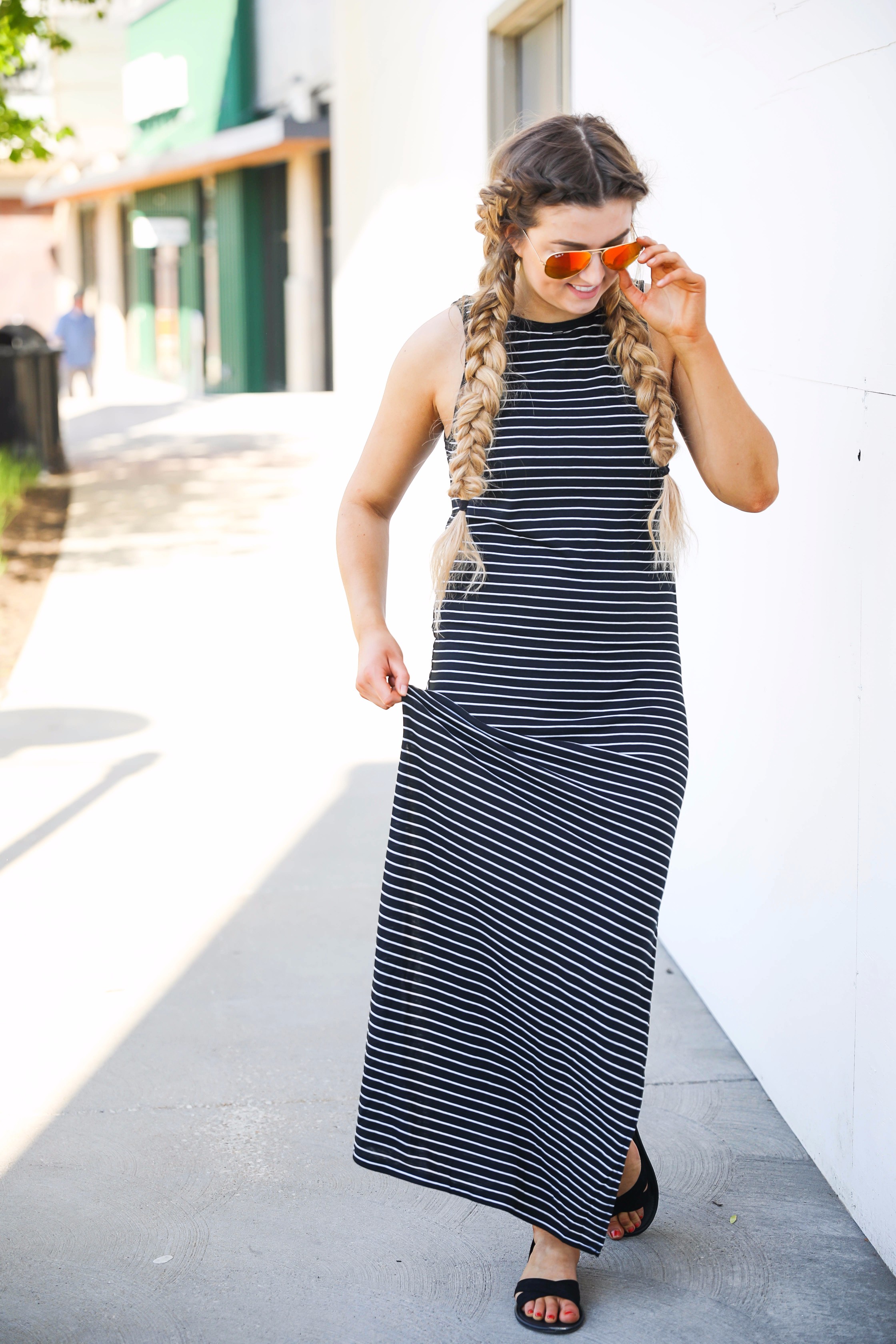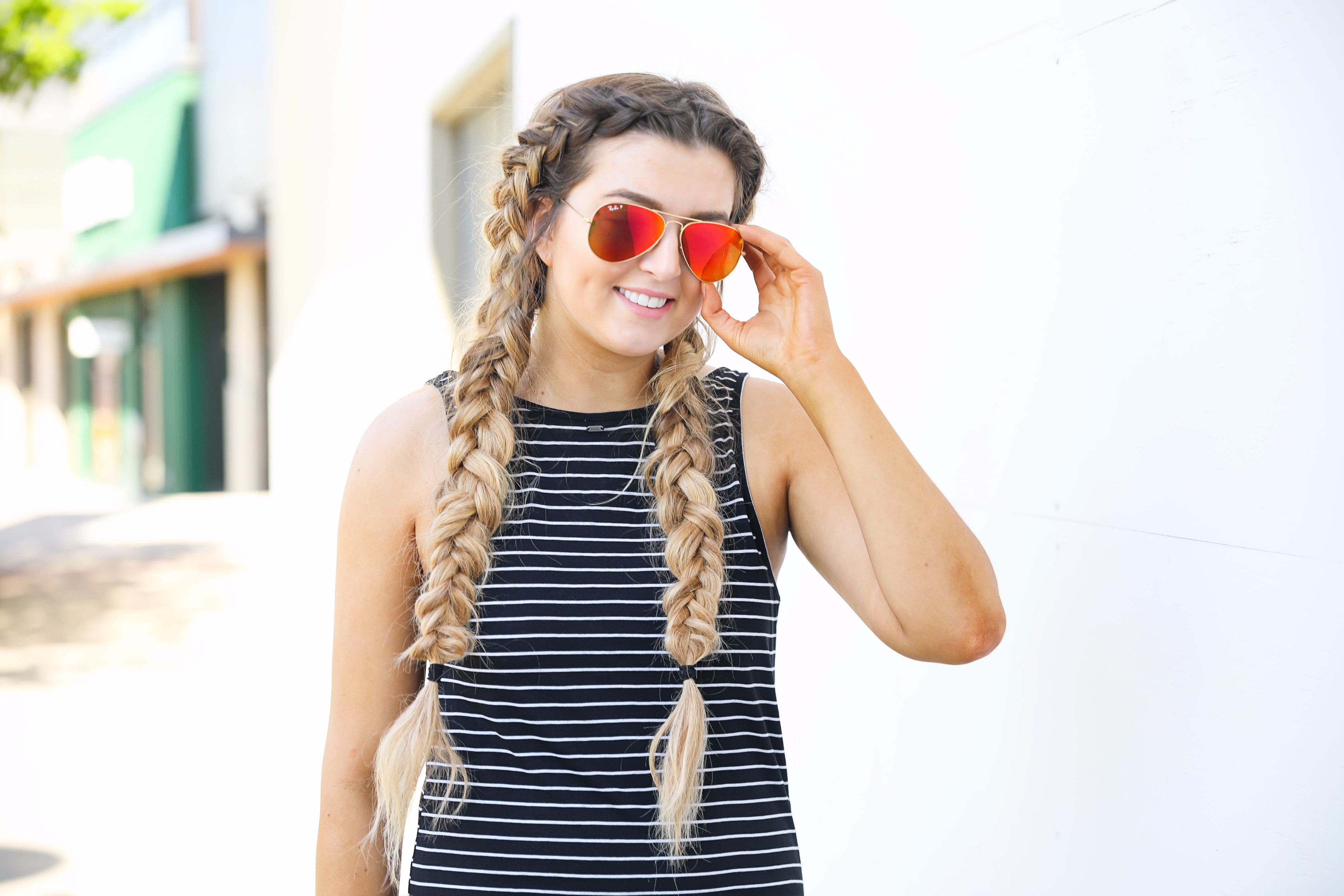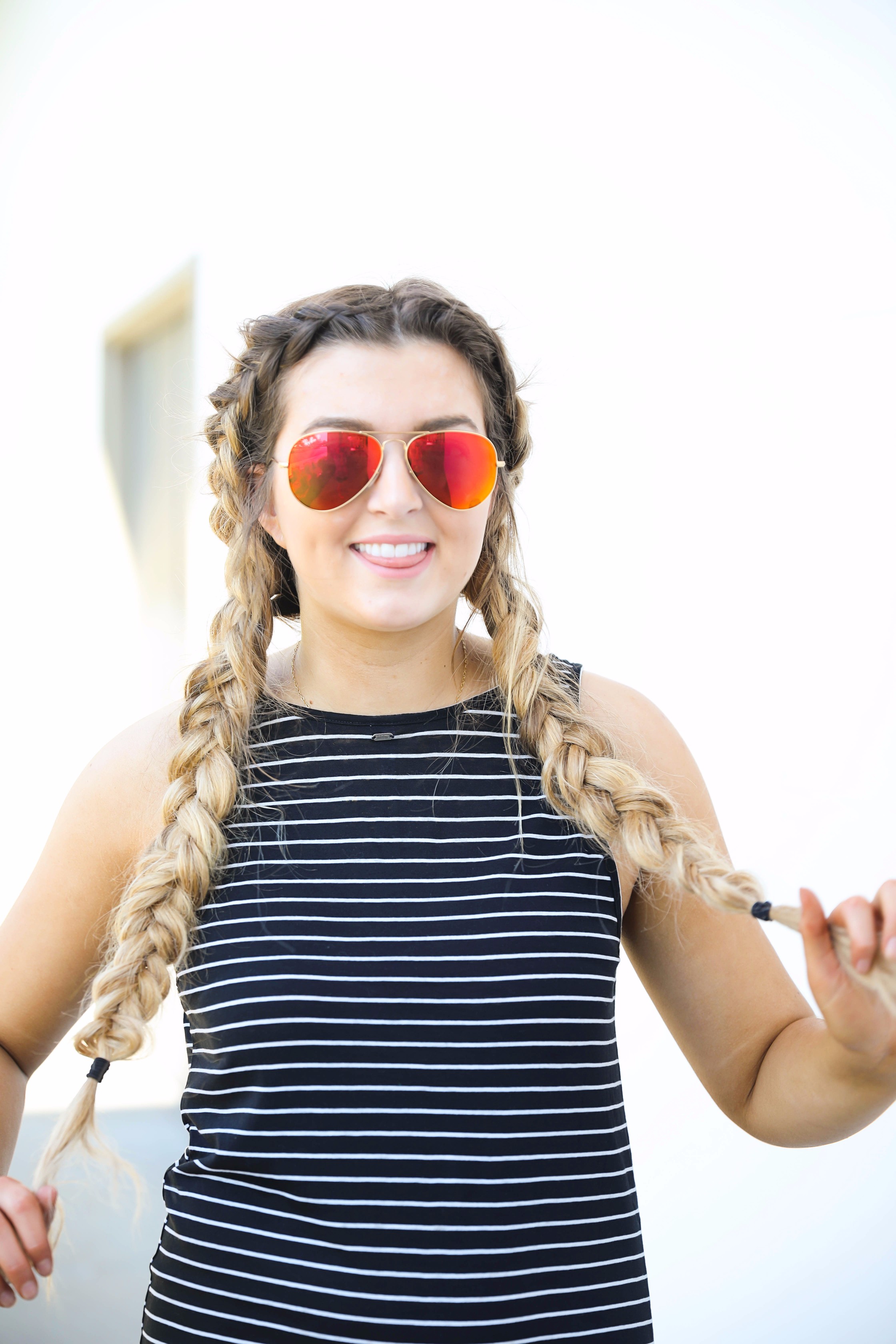 I was hoping to do a tutorial of this hairstyle to put with this post, but I didn't get a chance to film one before I left for Italy! I can do one when I get back if you all are interested, but all I do is do a regular French braid down to my ear, then switch off between fishtail and braids all the way down to give it its messy look. To be honest, it doesn't look the best in these photos haha. I did it in the car and my part isn't even and I wasn't super happy with it. However, it gives you an idea of the type of hairstyle I like to wear all summer! I use my long extensions for this look so I can definitely show you how I use those if you want!
I love maxi dresses right now (have you been able to tell)?! Striped maxis are so classic and this one is super comfy and cute! I paired it with my bright red sunglasses and my favorite black sandals that tie up my ankle!
I am so tired today, I can barely keep my eyes open typing this! I am two weeks in to being in Italy and sometimes I feel like my body is still confused haha! I want to make a full post and video about study abroad tips, but jet lag is not my area of expertise!
xoxo,
Lauren Emily Lindmark
Copyright © 2017 dailydoseofcharm.com