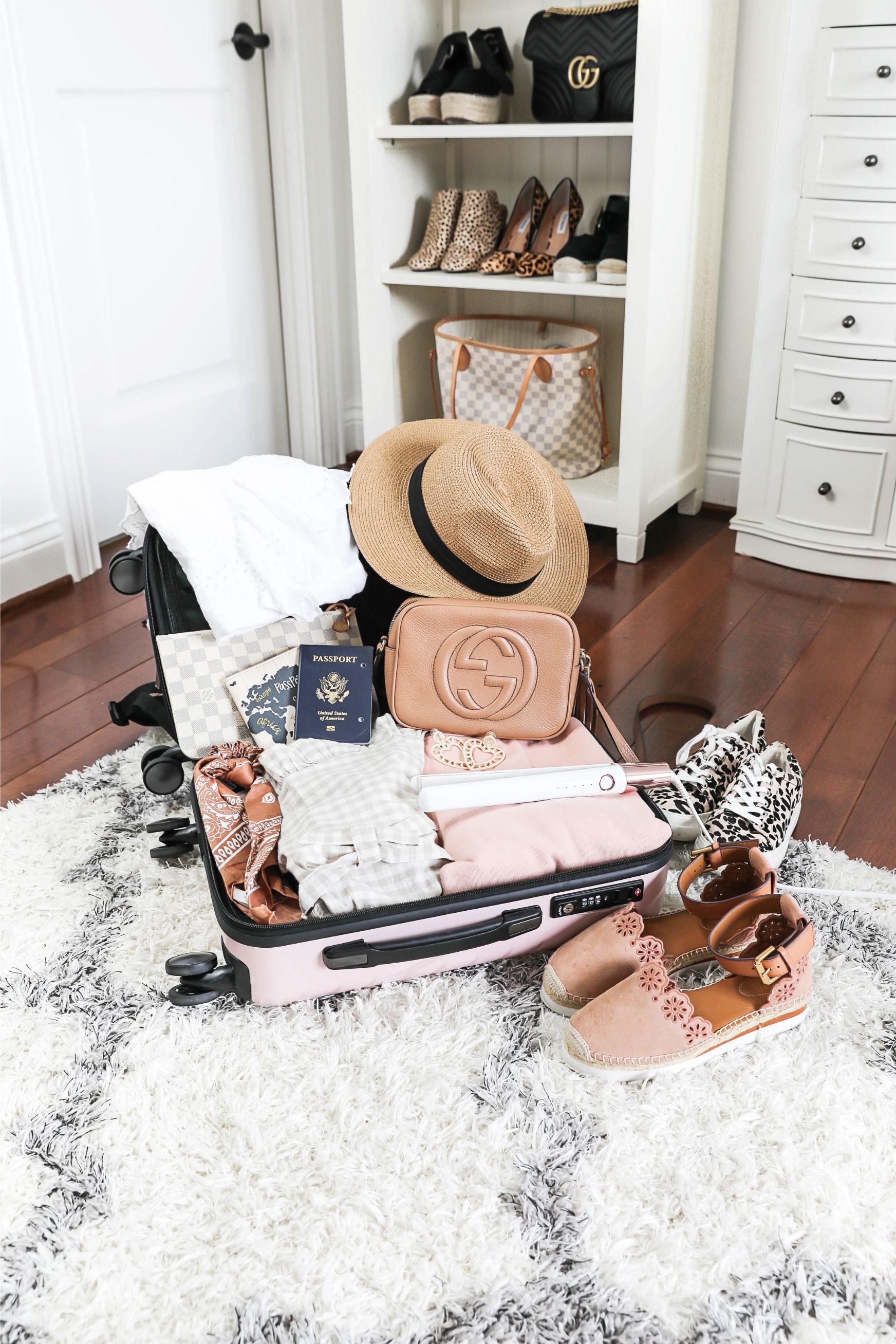 Weekend Packing Tips
Let's talk about weekend trips. Specifically, packing for them. I don't know about you guys, but I think it's tough. I have traveled my whole life, and I only recently learned how to not over-pack every trip. As you guys know, I was recently in Dallas for two days then I went on a vacation for two weeks after that. When I was asking you guys what posts you wanted to see, a lot of you said you wanted to know what I packed for a weekend trip.
So today, I thought I would share my trips that I have learned over the years! Whether I am heading to my family's lake house or hopping on a plane for a weekend trip, these packing tips have saved me from not overpacking, but also made me prepared! Let's get into it!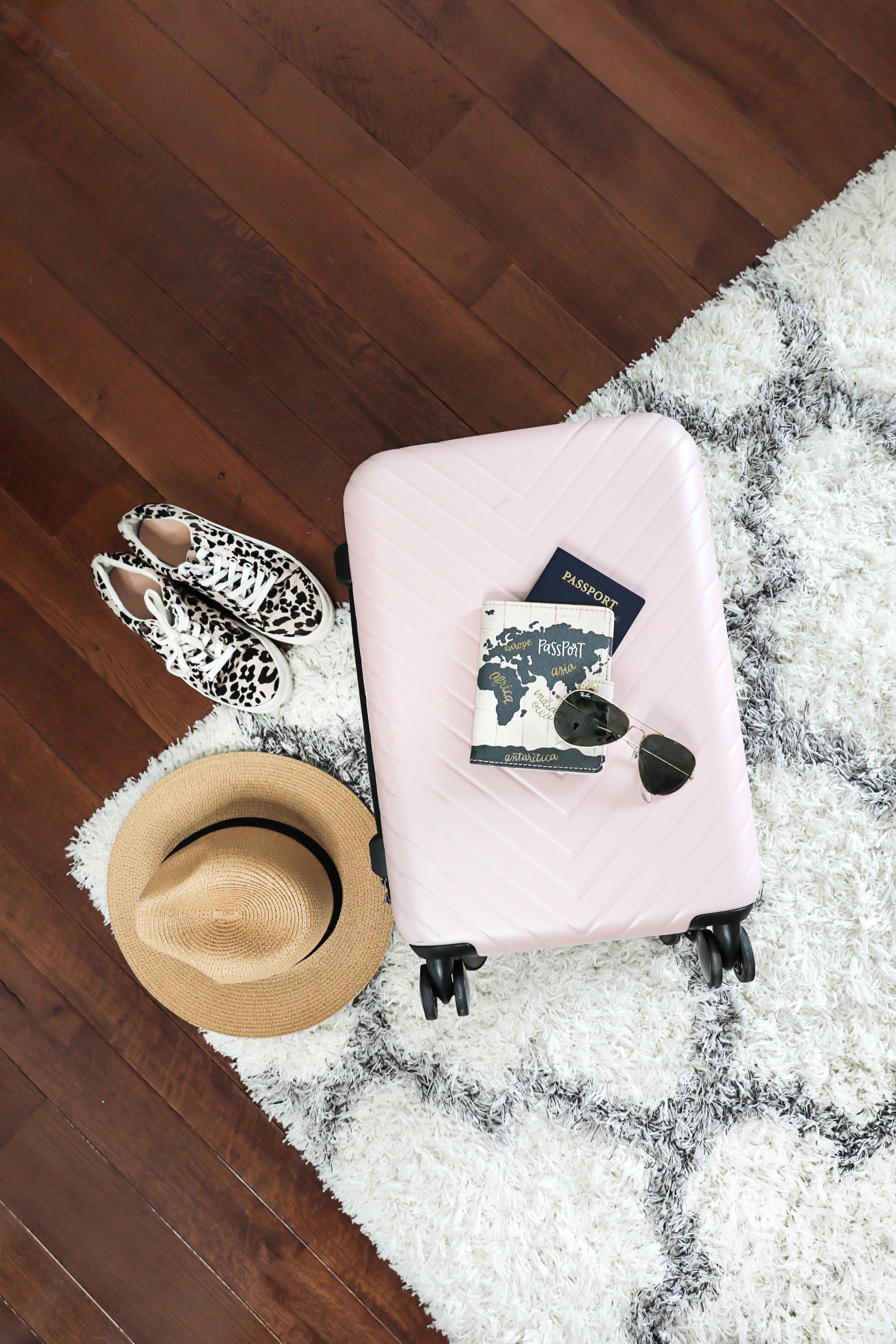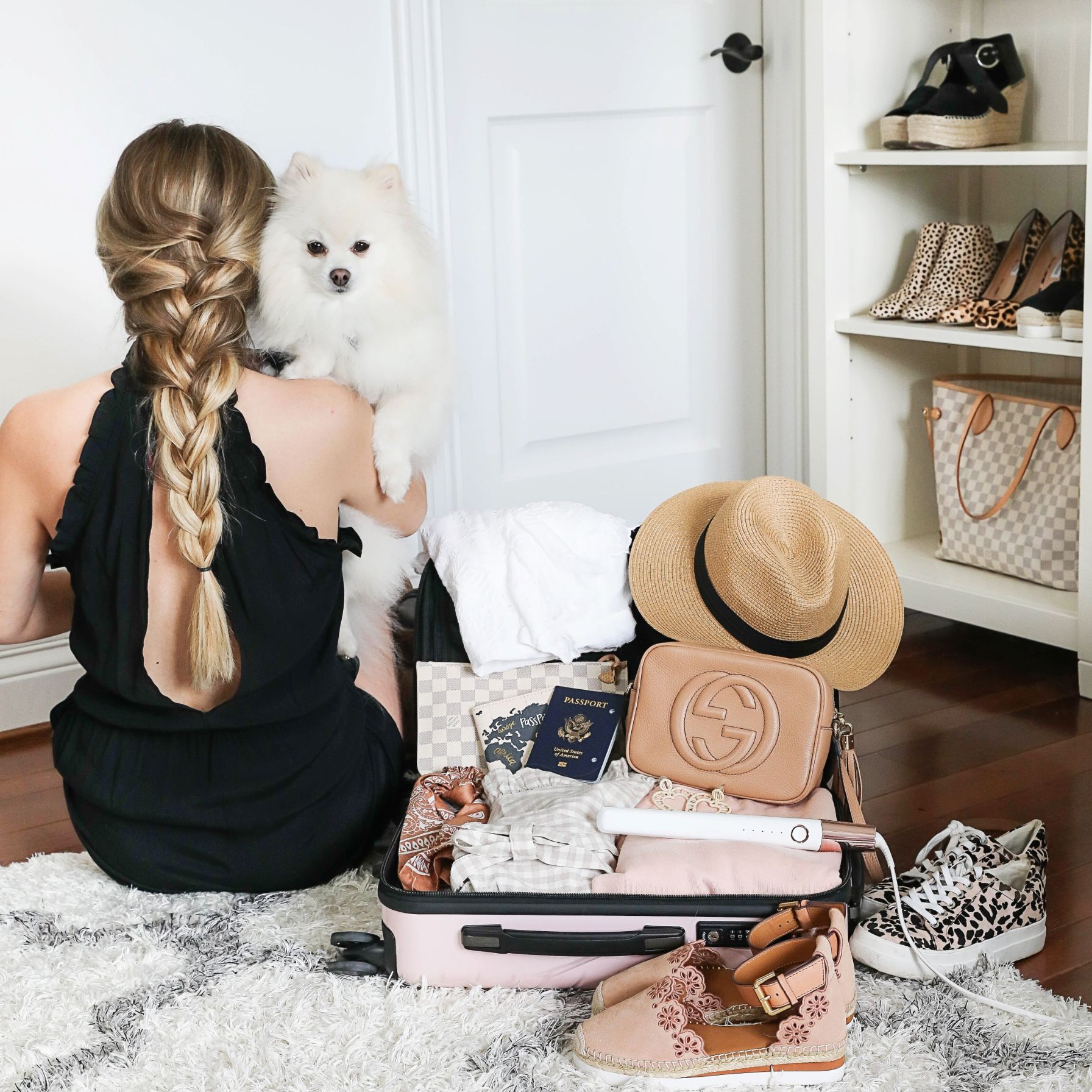 My packing tips
1. Keep an On-Going List
I feel like I have mentioned this before, but I always have a "packing list" saved on my phone and computer. I have one for short trips and one for longer ones. I love this because it helps me remember the basics, which can sometimes slip your mind. It also helps me remember what I really need. I have been on so many trips that I know whether or not I am going to use certain products or how much clothing I actually need!
2. Be a Minimalist
Speaking of how much clothing to pack, less is more. I usually bring one outfit per day. So for instance, for a Friday – Sunday trip I will bring a Friday dinner outfit, Saturday outfit that I can go from day to night in, and a Sunday outfit (plus whatever I wore while traveling). I always make sure I try on my outfits before I pack them so I know I will like them! This saves you a lot of space because you aren't packing extra outfits that won't even be worn.
I don't usually pack any working clothing, because on short trips I won't have time to workout, but if you do – try doubling your workout clothing as something you can sleep in the night before too! If you aren't planning on working out (like me haha), I usually just bring one pair of shorts and a t-shirt to wear to bed both nights.
3. 3.5 Ounces
Even if you aren't taking a flight, stick to 3.5 oz liquids. This will save you a ton of space, and you really won't need more than a few ounces anyways! I try to buy actual mini sizes of all my products. For the ones that aren't sold in travel sizes, I buy these containers from Target to put them in!
4. Nude Bags & Shoes
Nude matches everything, it's a fact. I have a nude Gucci Soho Disco bag and a nude pair of Tory Burch Miller sandals that I have started to bring on every trip! They match everything, plus they don't take up much space! Those are both on the pricier side, but I use them all the time so it's worth it! Here is another nude bag I love and another nude pair of sandals that are affordable!
4. No Multiples
This kind of goes back to being a minimalist, but you do not beed multiples of basic items. You do not need to bring two pairs of jeans, two pairs of sandals, two purses, two jackets, two sweatshirts, etc. A lot of times when I do pack multiples, I only end up wearing one thing anyways!
5. Don't Go All Out on Your Beauty Routine
If you're like me, you have a bathroom full of hundreds of products. Face creams, makeup, body lotions, and more random stuff that hardly ever gets used. We can all be a little over the top sometimes, but weekend trips are not the time. I like to stick to a minimal beauty routine when I travel for a short trip. I bring makeup wipes, face wash, and lotion, then just my basic everyday makeup.
6. Use What the Hotel Has
Even if you are staying at a family or friend's house, this still applies. Use whatever is there! You most likely do not need to bring your own shampoo and conditioner, even if the place you are going doesn't have fancy beauty products, they will still get the job done. I usually only wash my hair once on a weekend trip anyways! Keep that in mind when you are packing hair dryers, soaps, and other toiletries.
7. Buy Stuff There
I have been on trips before where I purchased cheap shampoo at the destination then just left it there. It may be sort of wasteful (oops), but it will save you packing room!
8. Buddy up
If you are going on the trip with friends or family, assign different items to different people. Maybe one person packs some shampoo, one person packs a straightener, one person packs body wash, etc. This will save you everyone from overpacking!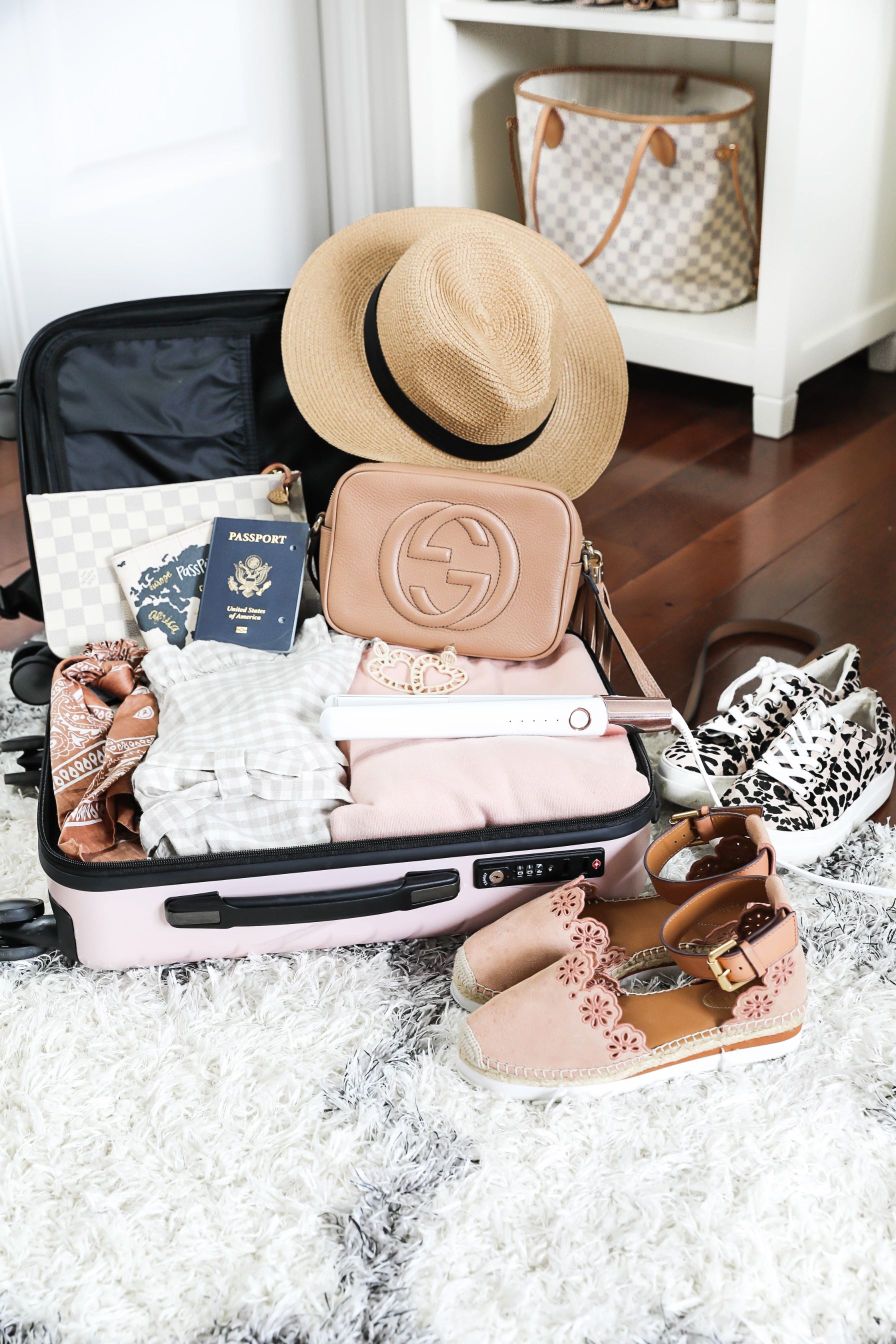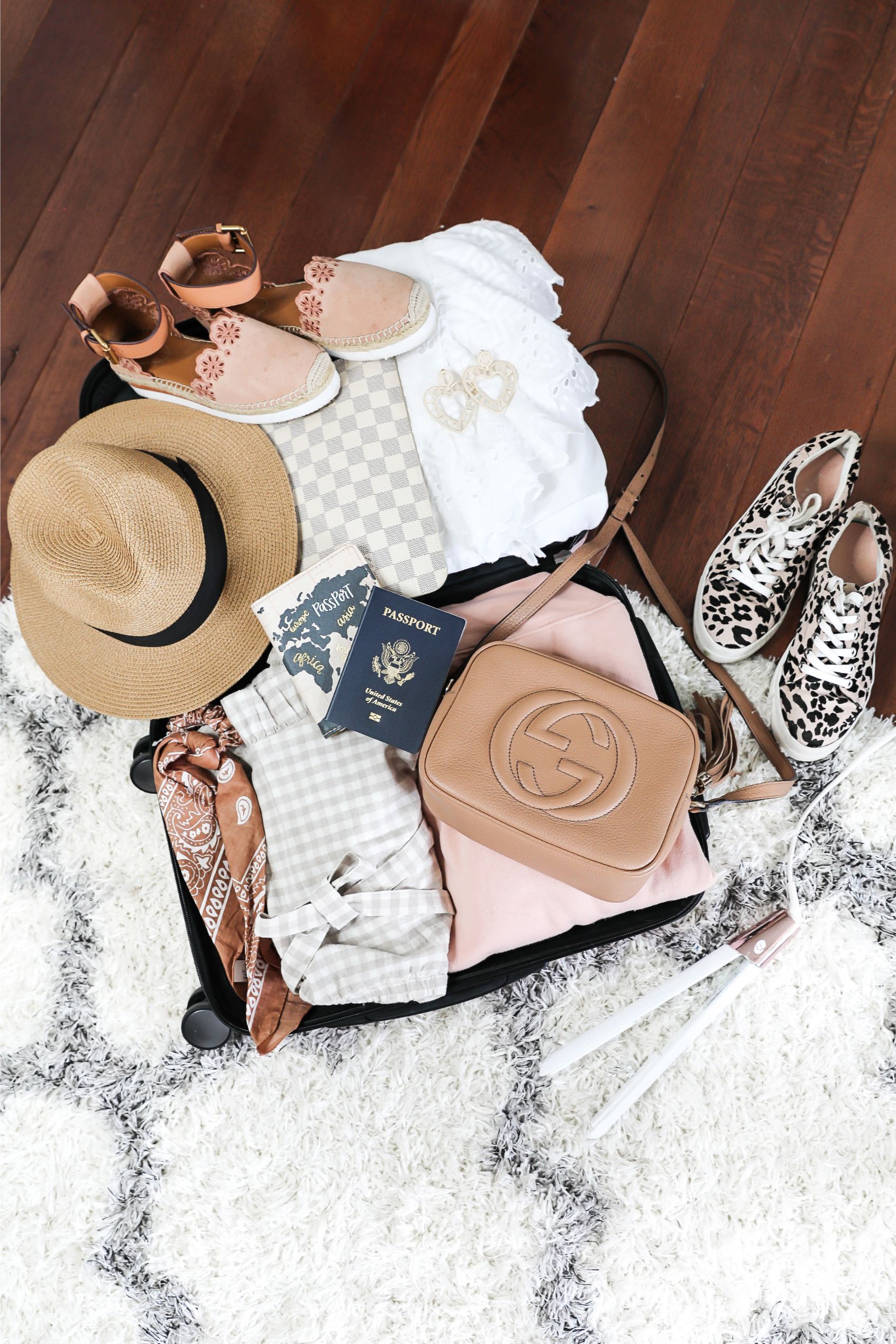 shop this post
Hope you enjoyed this post, what are your packing tips?
xoxo,
Lauren Emily Lindmark
Copyright © 2019 dailydoseofcharm.com