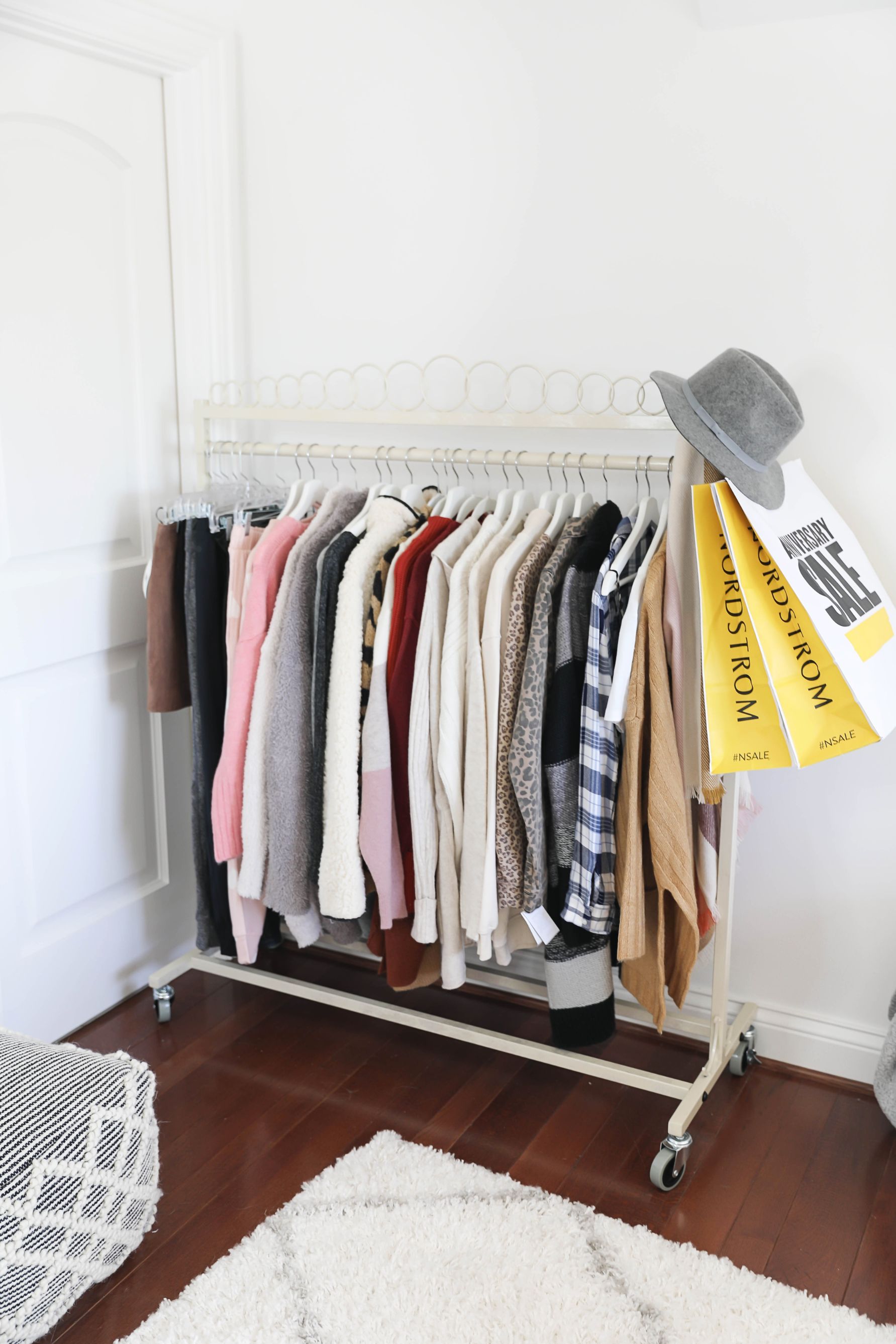 What Will Sell Out First at the Nordstrom Sale + What I Bought ONLINE Yesterday!
After putting my Try On Haul post up yesterday, I sat down to reward myself with some more shopping! I had obviously shopped the Nordstrom sale in store, but they carry WAY more online so I was excited to look! I found some AMAZING stuff! I bought quite a bit and will see what works and what I end up liking – stay tuned for more posts!
My two goals were accessories and jeans, since my store's selection wasn't the best. I bought a ton of jeans and I am planning on doing a comparison post to let you guys know which ones I am keeping! I don't wear a ton of jewelry, so for accessories I focused on scarves, hats, and shoes! I feel like I snagged some good stuff – check it out below & click the item to shop!
what I bought
my biggest tip for a successful sale
I talked about this on my instagram story the other day after I had some girls messaging me how they were excited to buy the Barefoot Dreams blanket this year because last year it sold out before they decided if they wanted it or not. They had regretted waiting and were excited that they were back on sale! That's what made me want to share this tip with you guys.
When it comes to the Nordstrom sale, act now and decide later. Listen, I know money doesn't grow on trees. I am not saying spent $1000s at the sale! However, you never know what you will end up liking when you order it! Let's say you decide to buy a sweater instead of a blanket – then you get that sweater and don't like it that much… You might as well buy any items you want then decide later, so you have back up plans! Plus you really won't know what you want until you try it on!
Don't worry, Nordstrom has free returns, so if you get an item in the mail and don't like it or regret buying it – you can easily return in! *Not telling you to be financially irresponsible. I save up every year for this sale which is why I buy so much! Create a "final" budget for yourself and return what doesn't fit into it*
what will sell out first
At this point I feel like I am a pro at the Nordstrom sale – haha! based on what I have seen the lasts few years, here is what I think will sell out first!
Usually the best deals go quickly (a lot of the basics like t-shirts, tanks, inexpensive cardigans, etc.). Jeans and shoes also tend to sell out fast too, although those are a bit more likely to be restocked. Statement sweaters usually go fast then don't come back in stock – so prioritize those!
Checkout my picks below, just click the item to shop!
*NOT ALL COLORS AND COLOR OPTIONS ARE SHOWN, CLICK ON LINKS TO SEE ALL THE DETAILS*
xoxo,
Lauren Emily Lindmark
Copyright © 2019 dailydoseofcharm.com