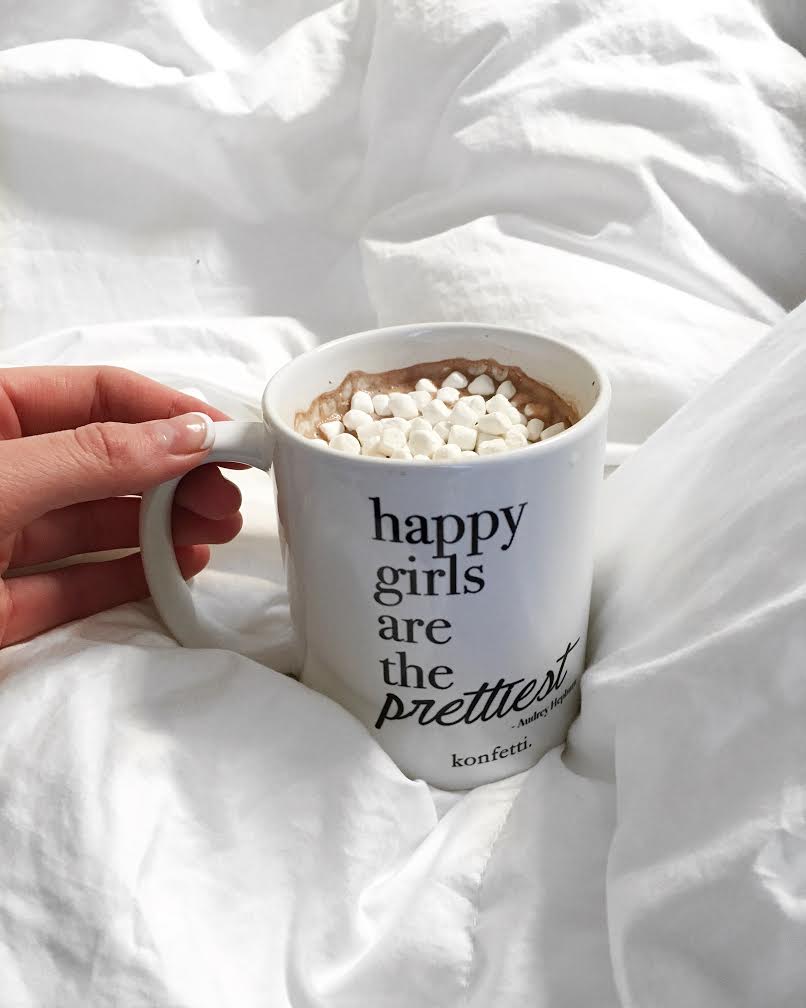 Winter Necessities | How to Survive & Thrive in the Cold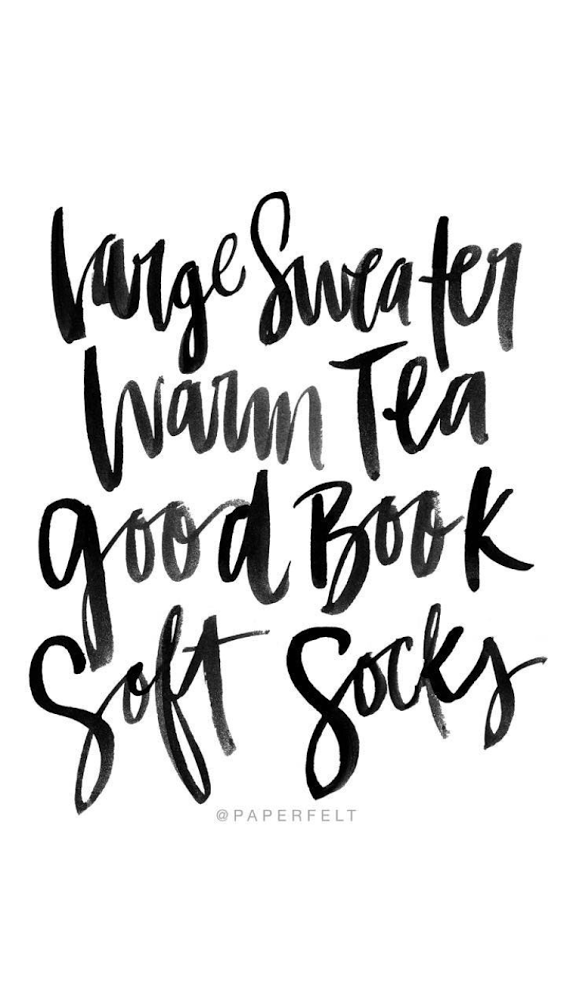 Hey y'all! I hope you had a wonderful Christmas! Christmas is one of my favorite times of the year, but with Christmas comes winter. As we transition into winter, it's time to get serious. It's going to get cold, it's going to snow, and it's going to take some serious action to get through. In all seriousness, I love winter! I love being cozy (hello cuddles!) and I love it when it's snowy out and I'm forced to stay in. Here's how you can love it too – all you need are the necessities below!
Hot Chocolate
If you follow me on Instagram you have probably figured out that I LOVE hot chocolate! I don't drink coffee anymore so I'll take any chance I can to drink out of one of my adorable Konfetti mugs (here's a link to the one above). The best kind of hot chocolate is Swiss Miss Marshmallow Lovers. hands. down. I mean it comes with a separate package of marshmallows (!!!) plus it's just absolutely delicious!
Fuzzy Socks
Do I even need to explain this one? I have chronic cold feet syndrome (okay I made that up, but still) so I am pretty much always wearing fuzzy socks! My favorites are the hilarious ones that look like little animals that everyone makes fun of me for (click here to be amazed).
Fire Place
Seriously just go find one. They're wonderful.
Cozy Blanket
Target sells the best ones, I swear! I have this one in pink and blue and I'll probably end up with 3 more by spring, sorry not sorry. Bonus points if you get an electric blanket because those are heavenly.
Gloves
I have this really annoying problem where every winter my hands get dry and cracked and turn bright pink. It's probably because I wash my hands 57 times a day, but the cold temperatures and wind definitely do not help either! I've made it my goal this winter to wear gloves every time I go outside, but I'm not doing very good yet so I bought these gloves for motivation!
Bubble Baths
Ahhh…these are the best things ever. This is the best quick fix if you are freezing! Just hop in a bubble bath (preferably one with a lush bath bomb because those are theeee best) and read a book or, more importantly, watch Netflix!
Cute Ear Muffs / Ear warmers
I used to only wear ear muffs when it snowed and I would spend hours playing outside, but now that I'm a college student I spend so much time walking from class to class that I end up having a headache from the cold when I get home. Ear warmers have saved my life! I bought a North Face one that's fuzzy (similar to this)!
Oversized Sweaters
The perfect mix of "cute" meets "comfy." You can pull anything off with this look, you can make people believe you put time into your outfit by adding a necklace or you can just make it casual with some leggings. Oversized sweaters are definitely a gift sent from God (I really want this Free People one)!
Netflix
Yes I know that quote above says good book, but I am a Netflix addict and I'm not even sorry about it. Either throw on a Christmas movie or start a new series because we're in for a long winter. PS y'all should watch Jane the Virgin because it's really good!!
Sweatshirts
Sometimes you want to look even less casual than an oversized sweater and that's where sweatshirts come in for me. I am obsessed with quarter-zips and crewnecks so I wear them almost everyday! My favorite brands are comfort color and Charles River (this fleece is to die for)!
Warm Boots
When you are forced to leave the comfort of your blankets and fuzzy socks, you need something to protect you from the cold! I love my L.L. Bean Duck boots for the winter – they're even great in snow!
What's your winter necessity?
xoxo,
Lauren Emily Lindmark
Copyright © 2015 dailydoseofcharm.com