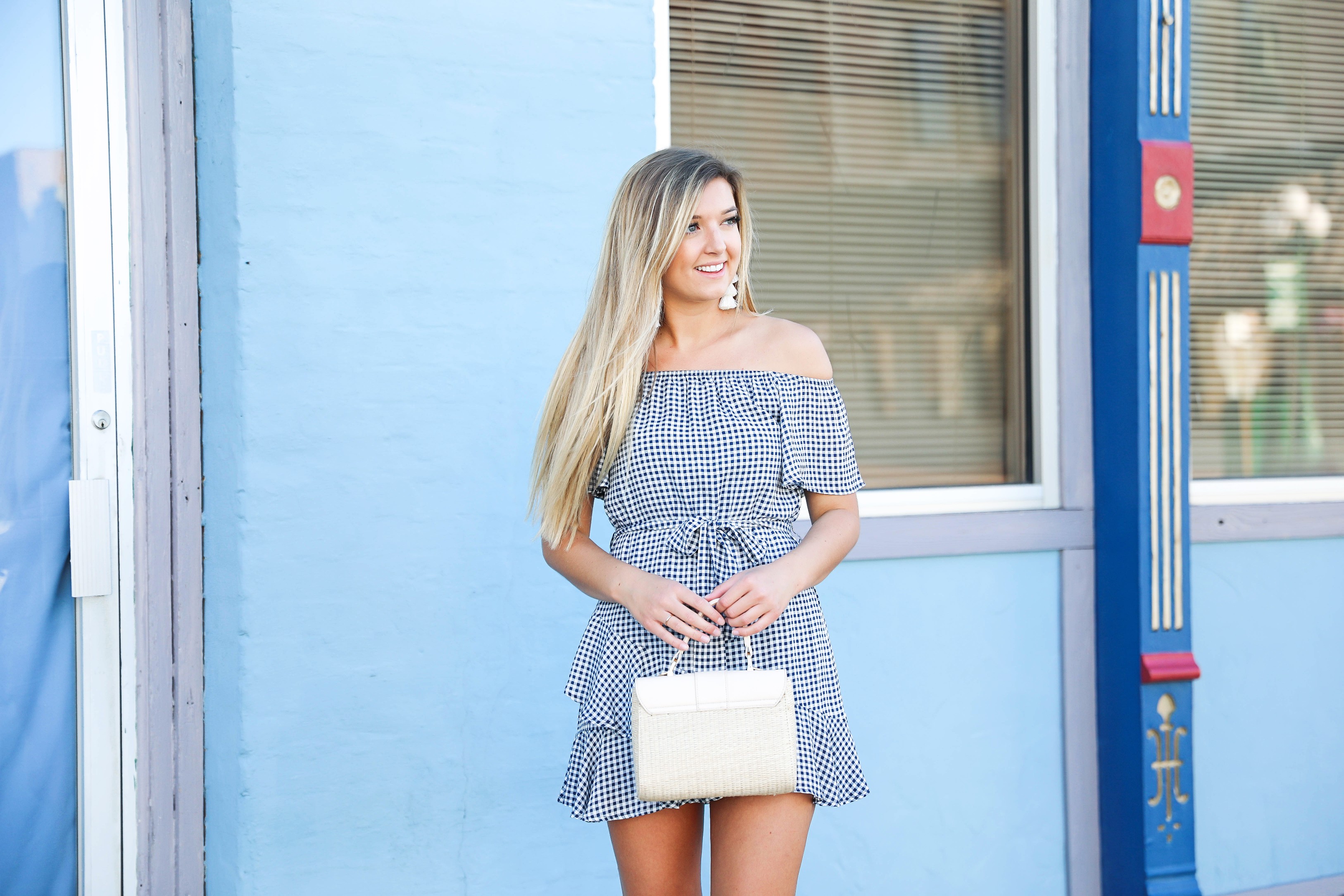 10 Tips for Having a Happier Day | + Gingham Dress OOTD
1. Get ready for the day. If you're like me and work from home, if you're just someone who is off in the summer, or maybe you just don't put as much work into your appearance as you would like to in the morning… change your normal routine and get dolled up! There is something about a cute outfit, freshly done hair, and some makeup that makes you feel like a million bucks! Your confidence will shine through you and make your day the best!
2. Do something active. For me this used to seem so daunting, but then I realized even on days I am tired or super busy, a little walk with my dog makes me feel so good! Not only does it boost my mood (gotta get that vitamin D), but it also makes me feel productive and energized!
3. Speaking of vitamin D, get outside! Even if it's just sitting outside for 30 minutes and getting a little work done, being outside will make you so much happier!
4. Schedule your day to complete your goals! I religiously schedule my days out, sometimes as little as 15 minute blocks apart! This helps me stay on track, stay motivated, and get everything done! Being productive makes you feel so much better!
5. Spend time with friends or loved ones. Sometimes on the hard days, having a break in between tasks to get lunch with your family or having plans with friends at the end of the day to look forward to will help a lot. I like making plans with people a day or two in advance, I get so excited and it keep me happy!
6. Get up early! I have noticed that the earlier I get up, the happier I am! When I sleep in, I feel sluggish, lazy, and less productive. Getting up earlier helps me kick ass and feel good!
7. Keep your space clean. For me, a messy space = stress. I hate when I have laundry laying around or  trash out. Taking thirty minutes in the morning to clean before you start your day will boost your mood – plus you can cross something off your list for the day!
8. Fresh flowers. I probably sound like a broken record because I ALWAYS talk about this on my blog. However, fresh flowers really do make you happy! It's scientifically proven that having them in your home boosts your mood! I like to keep flowers around me at all times!
9. Do something for yourself. Whether that is taking a break and painting your nails, doing a face mask at the end of the day, cooking your favorite meal, making a quick stop at Target – whatever it is! Practice some self love!
10. Listen to a positive podcast. You can start your day with this or just do it in the car between, I love hearing positive affirmations or advice! My favorite is the Mindful Kind podcast because they're shorts and sweet – but make me happy!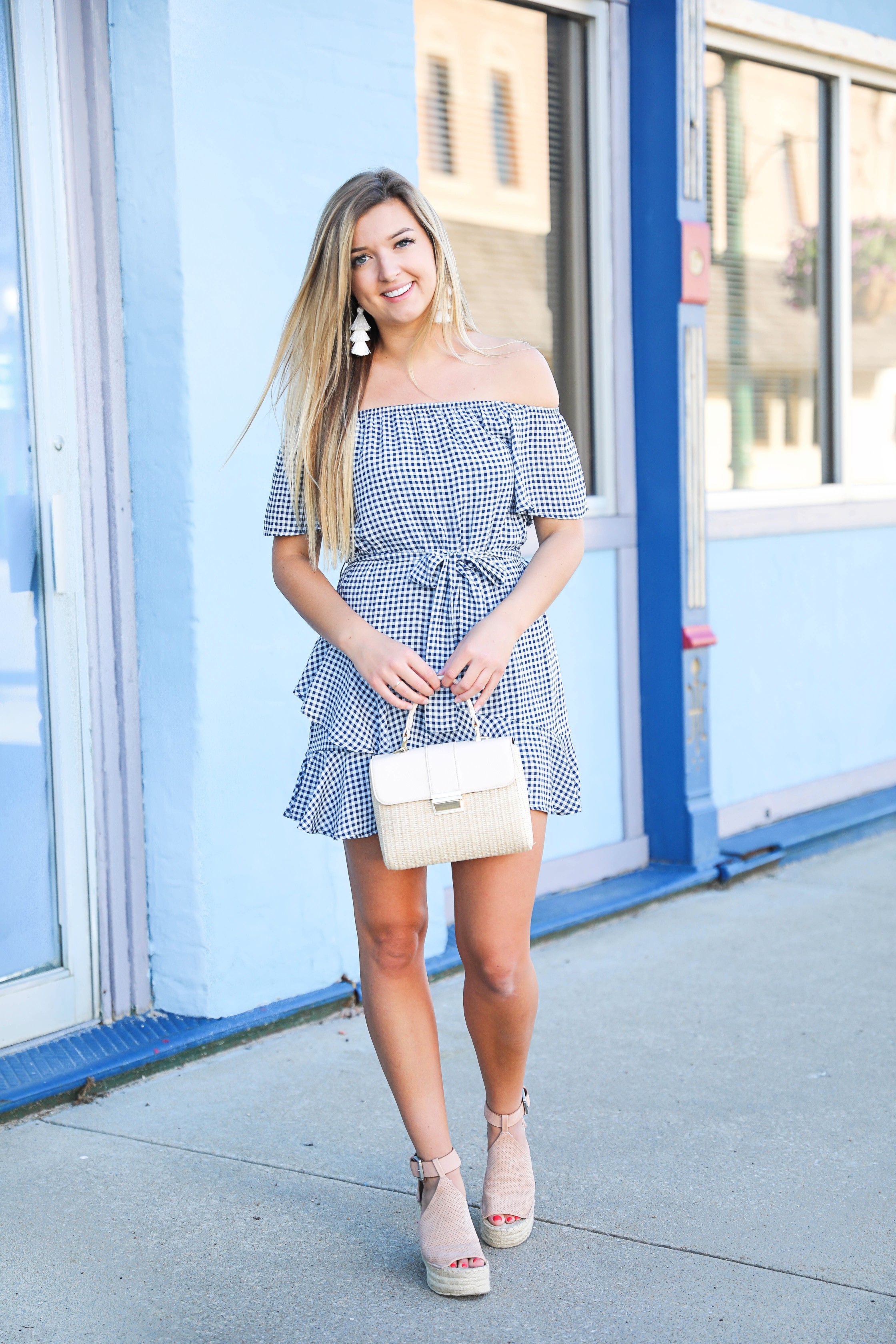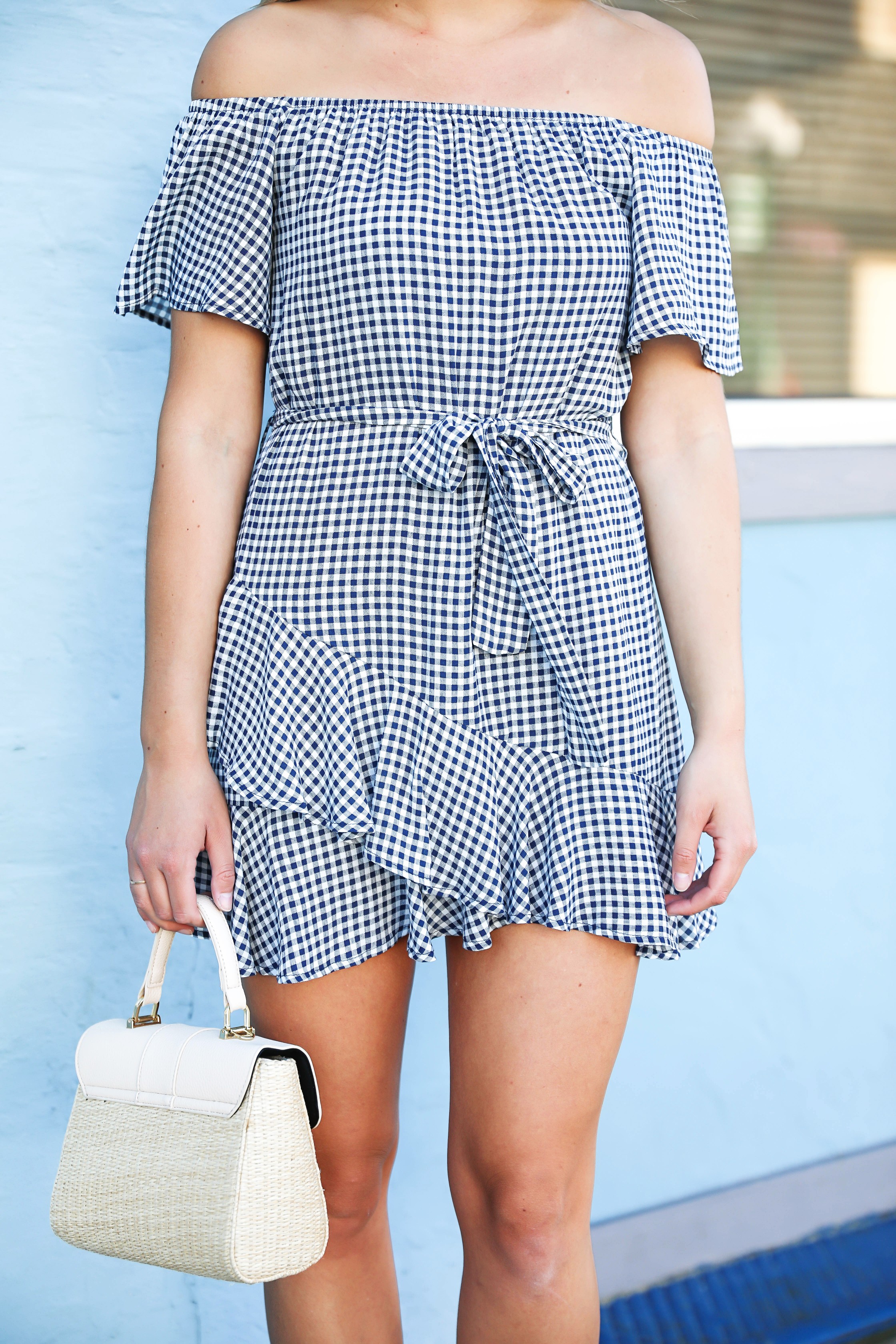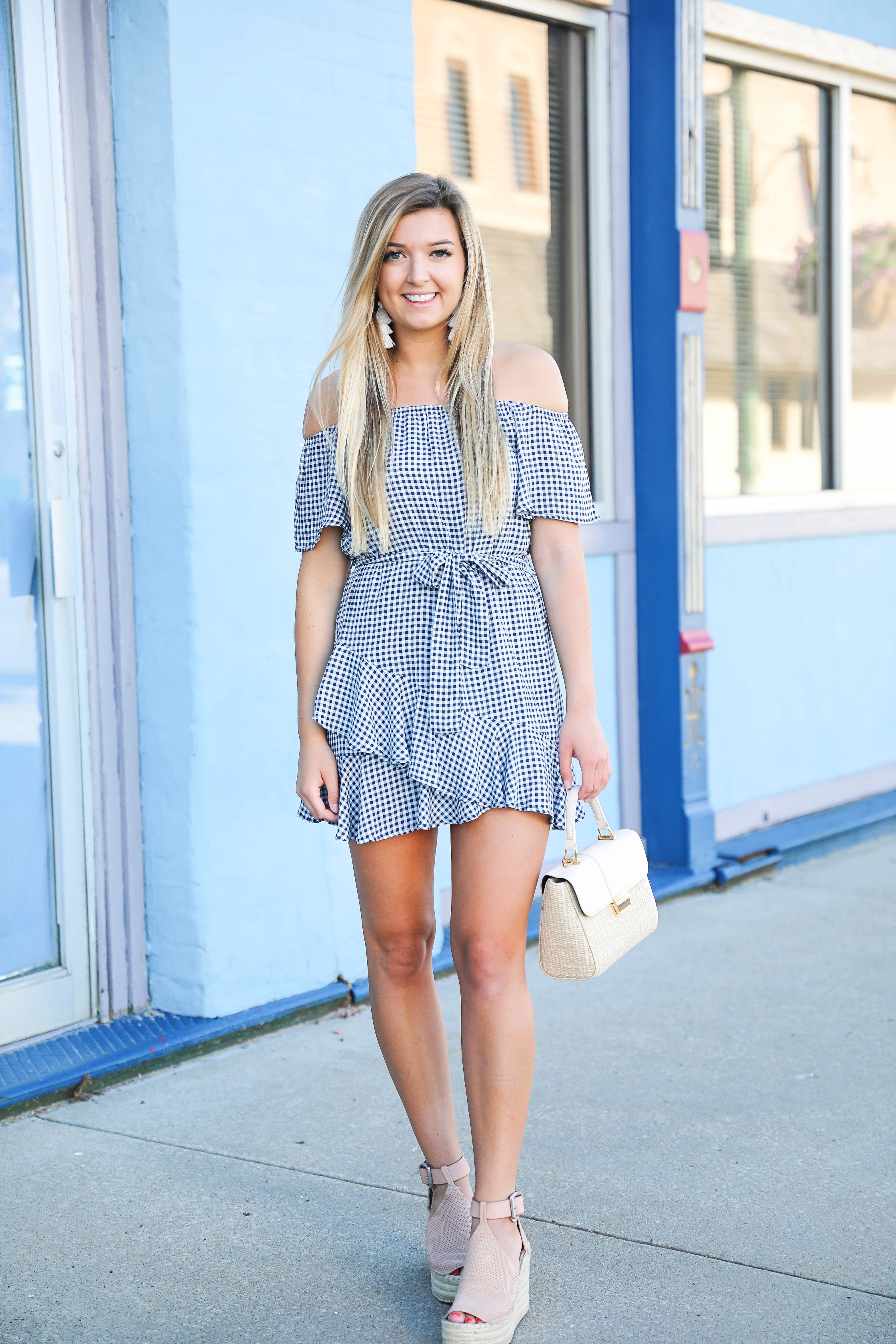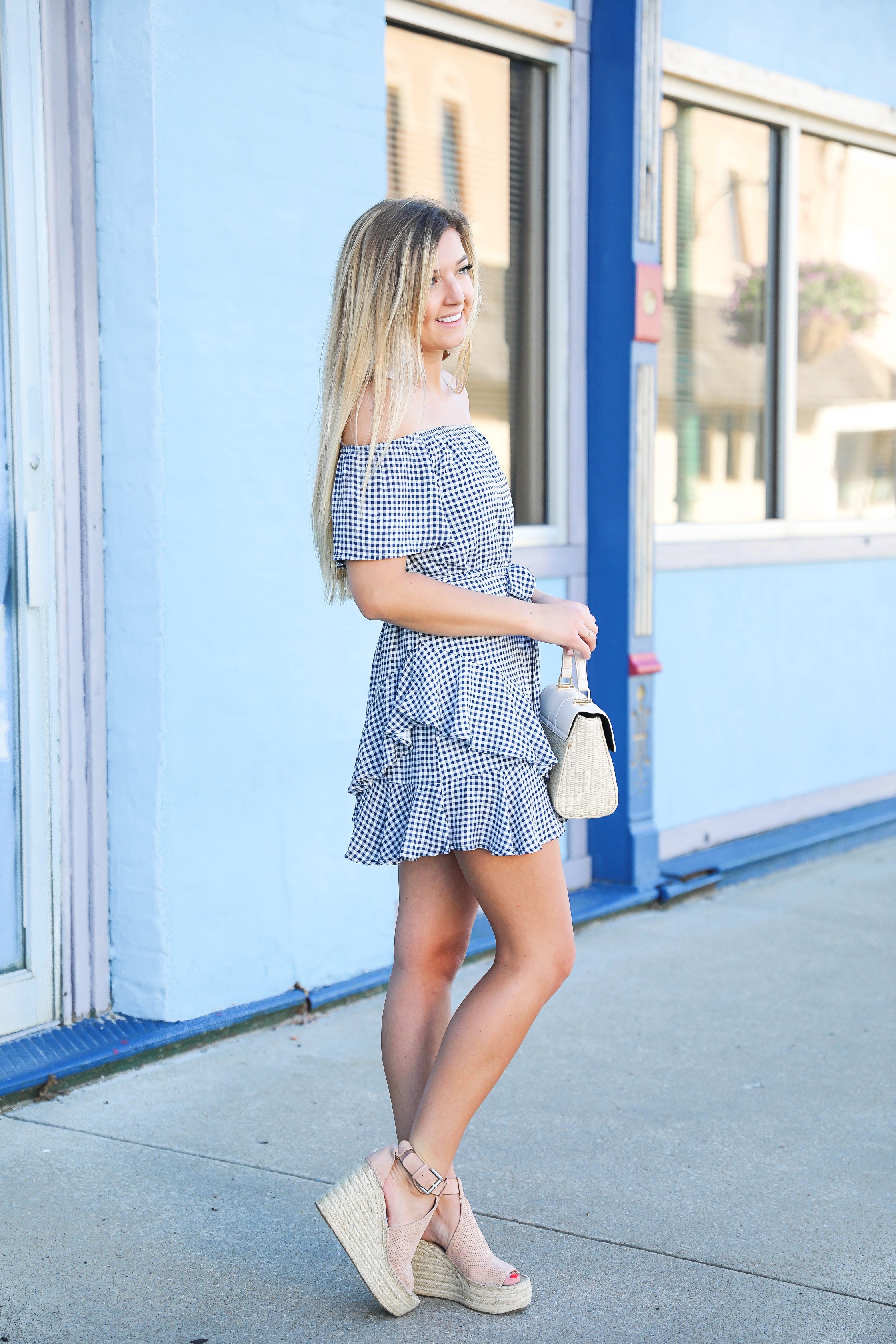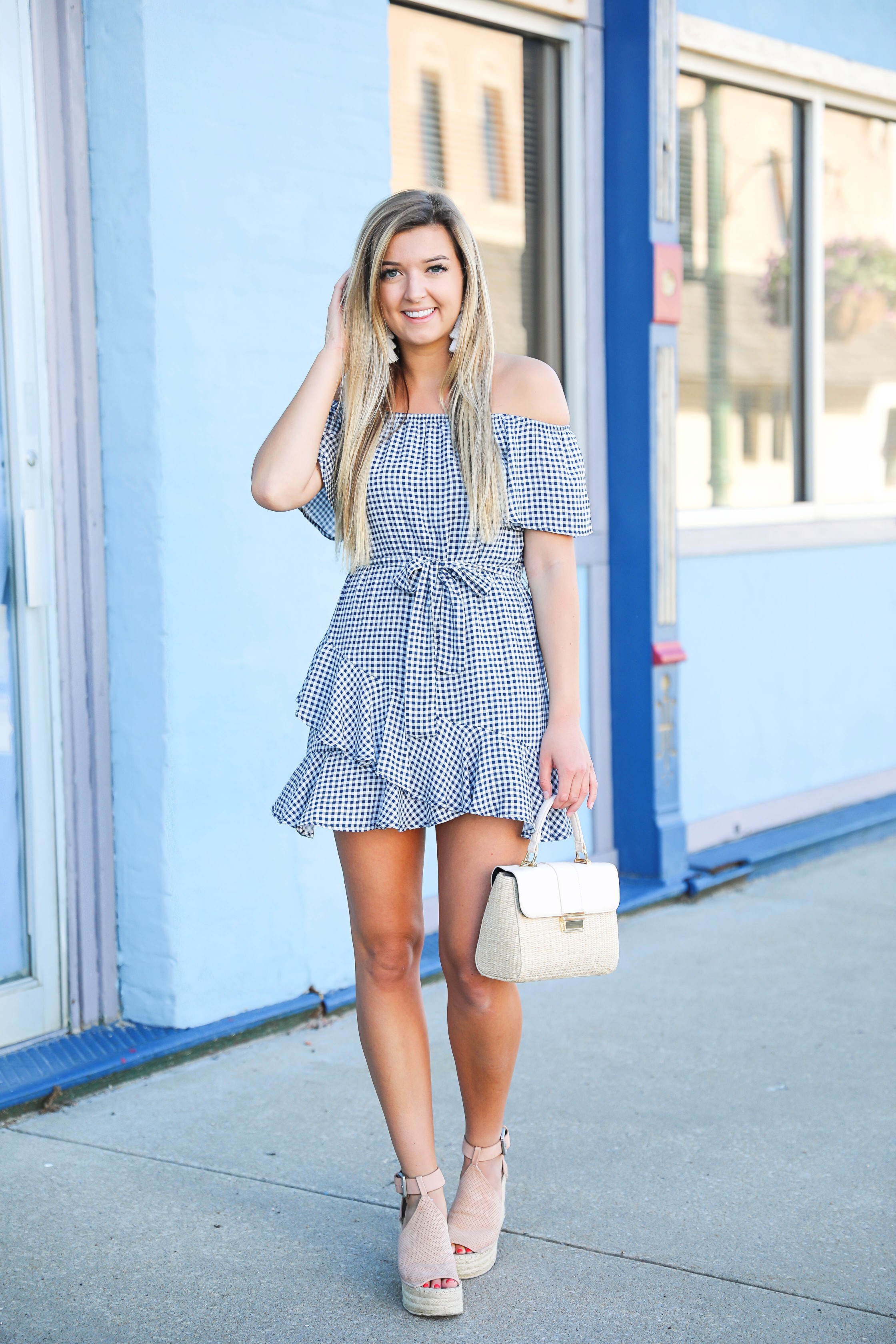 Now for the outfit portion of this post! How cute is this gingham dress?! I love gingham for summer, and this off the shoulder dress is adorable! I love how it is tied around the waist and ruffles out. I linked more similar below. P.S. – excuse how squinty I look in these photos. It was so bright across the street where I was looking! It drove me insane to edit these haha. I hope you guys have the best Monday!
xoxo,
Lauren Emily Lindmark
Copyright © 2018 dailydoseofcharm.com