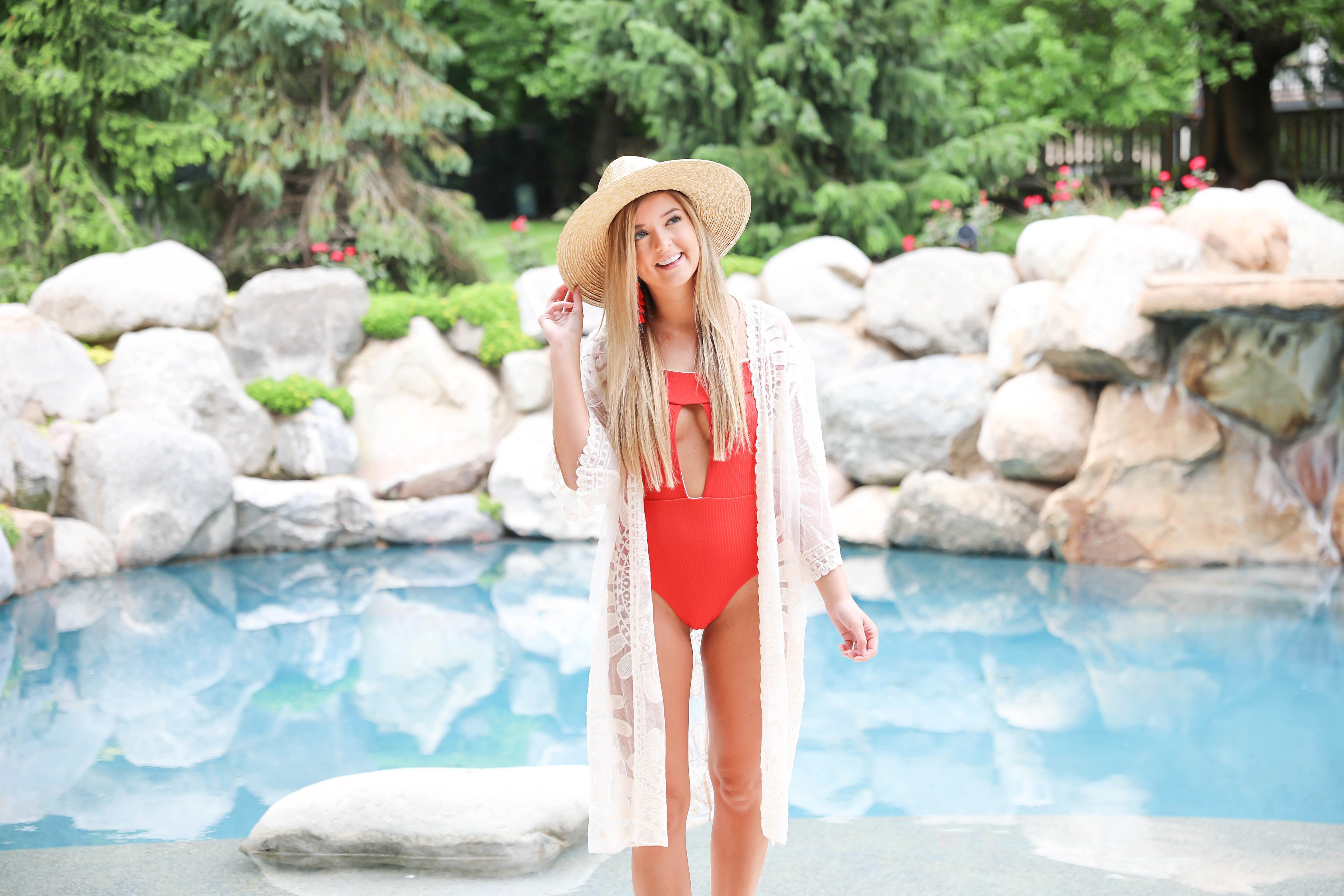 THE Swimsuit of the Summer | OOTD + Swimsuit & Kimono Roundup
Wahoo for a summery post! I mean, a lot of my posts have been summery lately… but a swimsuit look is the ultimate summer blog post haha! I am disappointed to admit I have not been in my pool yet all summer – is this what it's like when you're a "grown up" during the summer?! Not that I can really call myself a grown up yet… Either way, I don't like it. My mom and I did get in the hot tub the other night though – it was so nice! I have been out of town the last two weekends and I am not sure what my plans are yet for this one…but as soon as I am home on a Saturday I am having a pool day!
As I am editing this post I have been watching 13 Reasons Why. I think I am on the 3rd or 4th episode so I am not too far – it's pretty interesting so far though and it definitely has me hooked. However, I do see how it glorifies suicide. I don't want to get into the controversies, but I used to have someone in my life that used their depression as a way to "get my attention" and control me (in extreme ways) and it's not healthy for either person. It's interesting getting both perspectives on it though.
Keep scrolling for outfit details!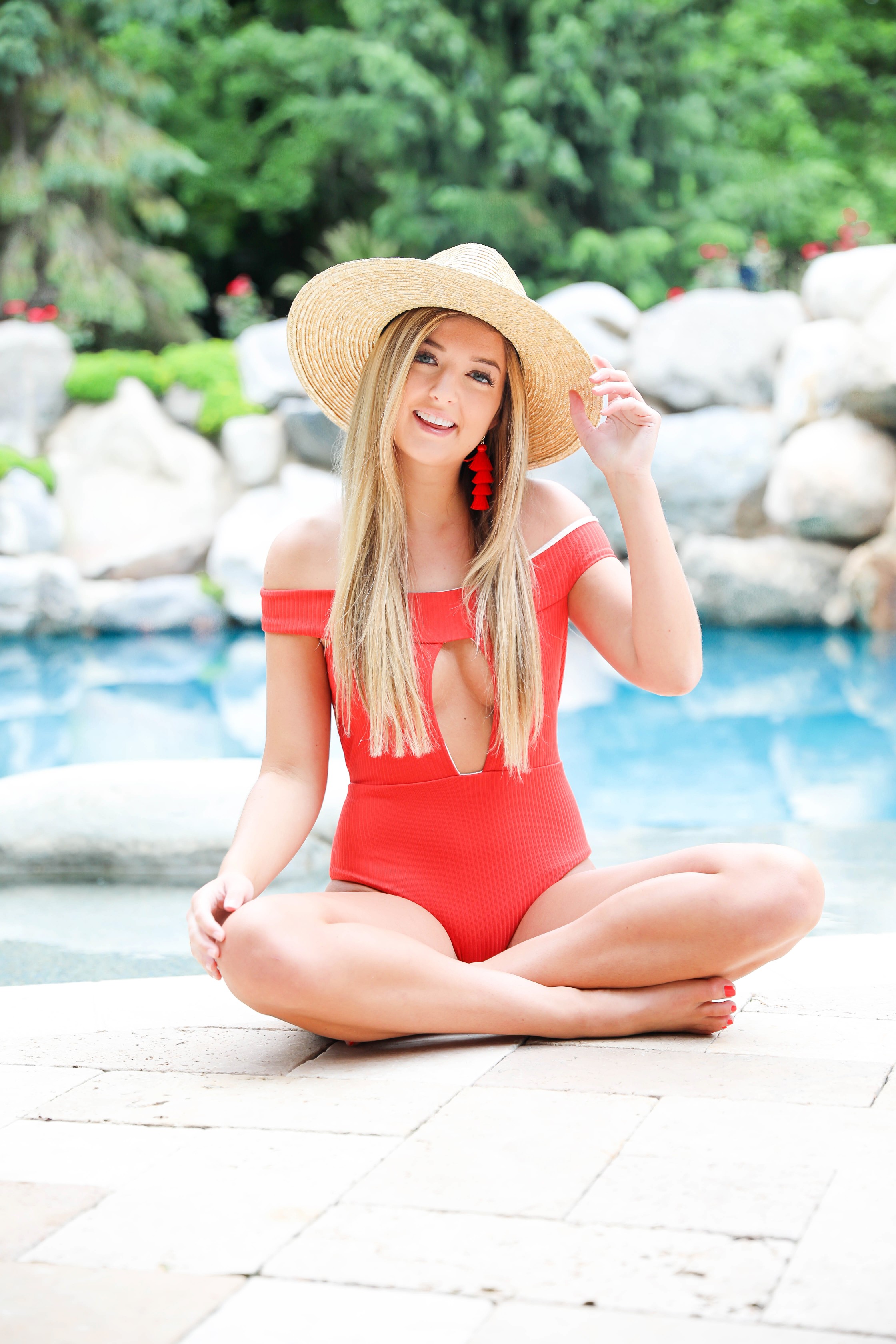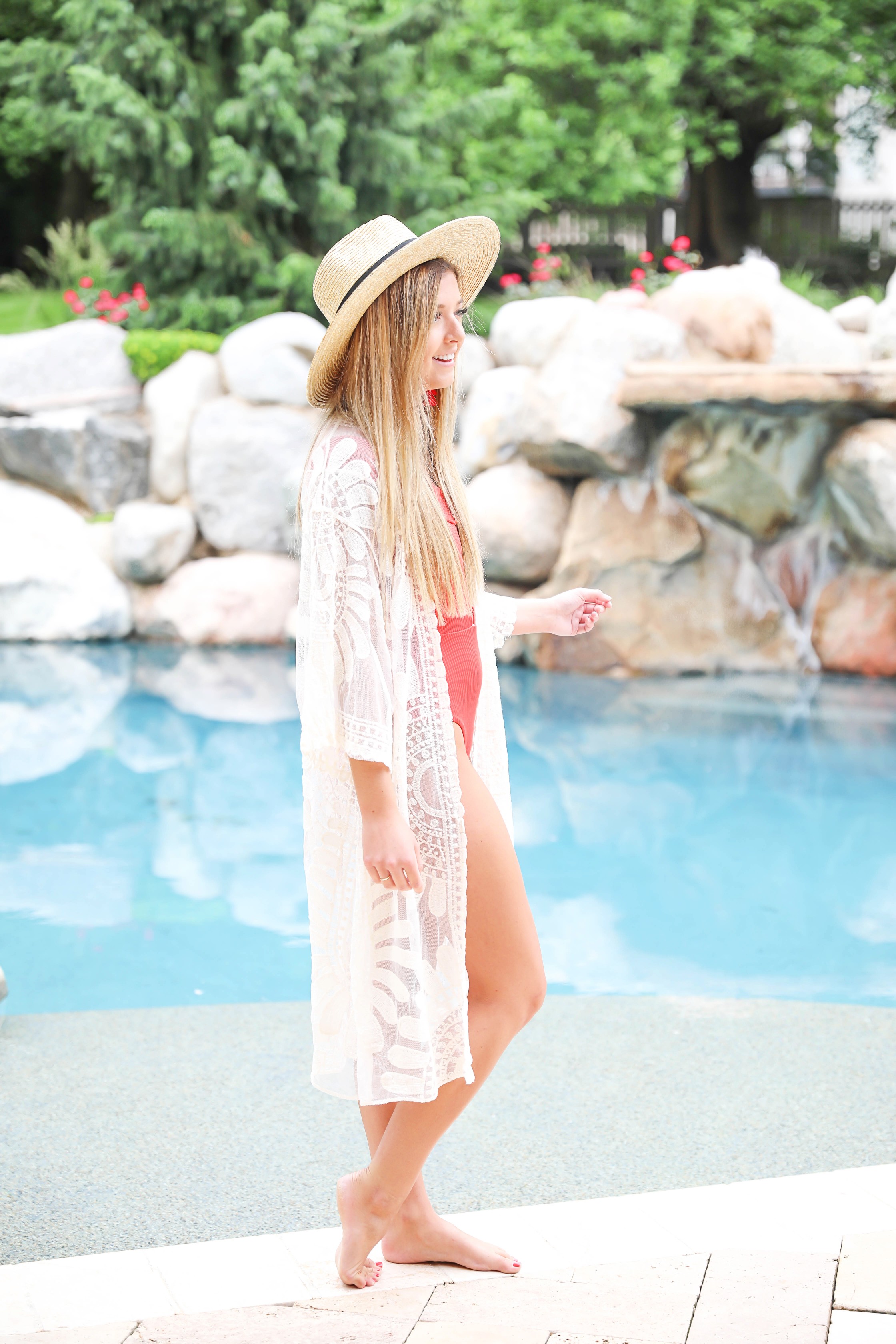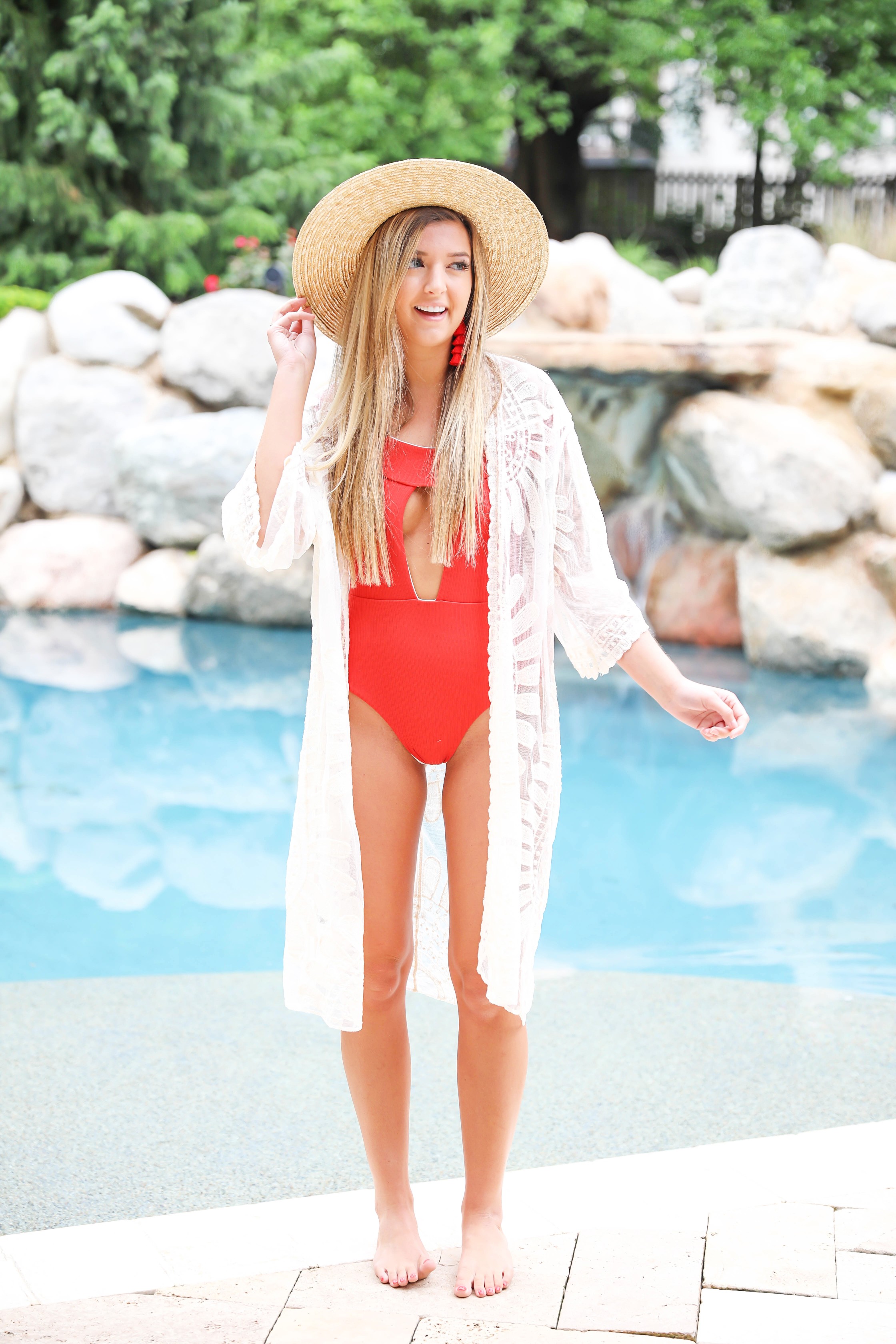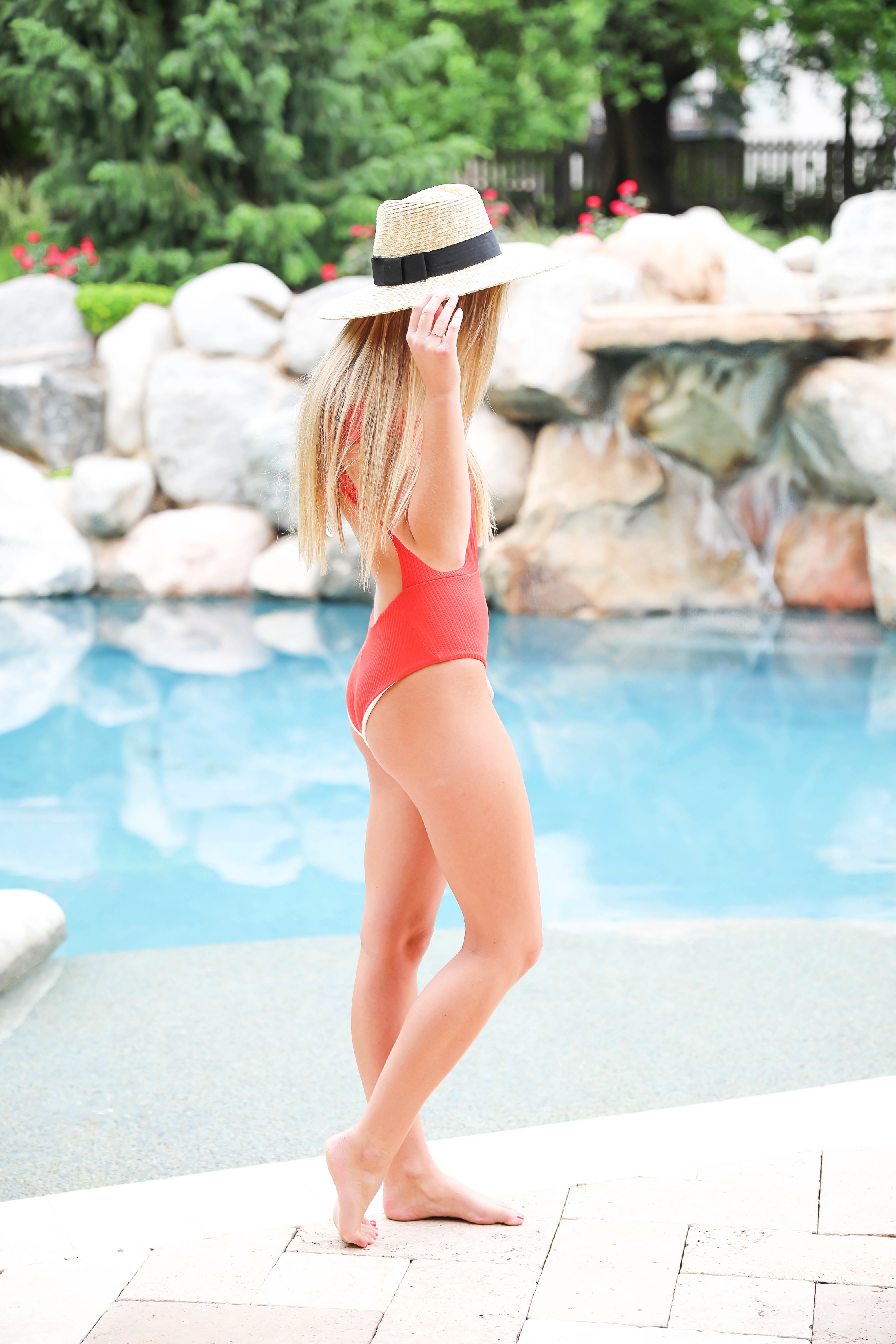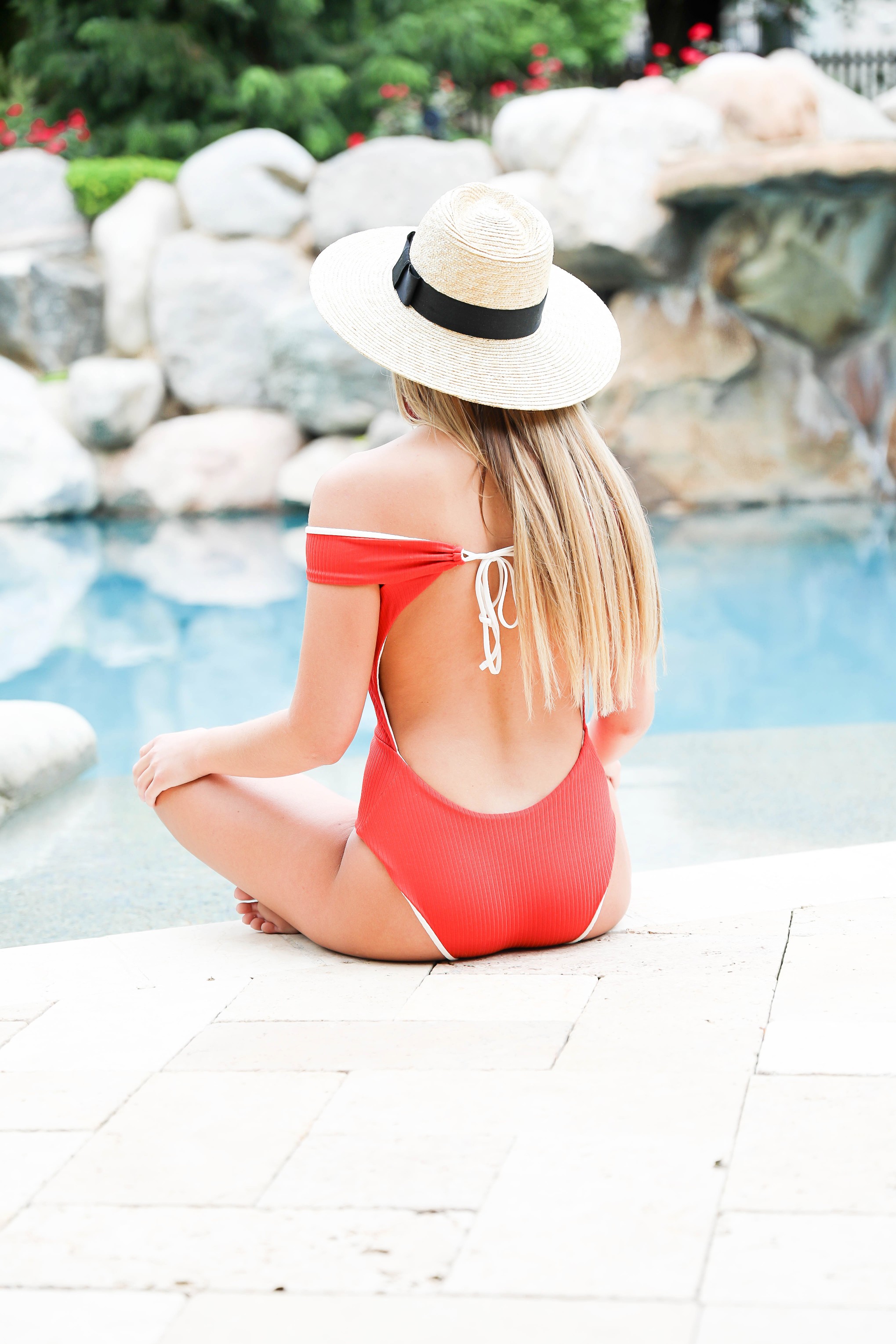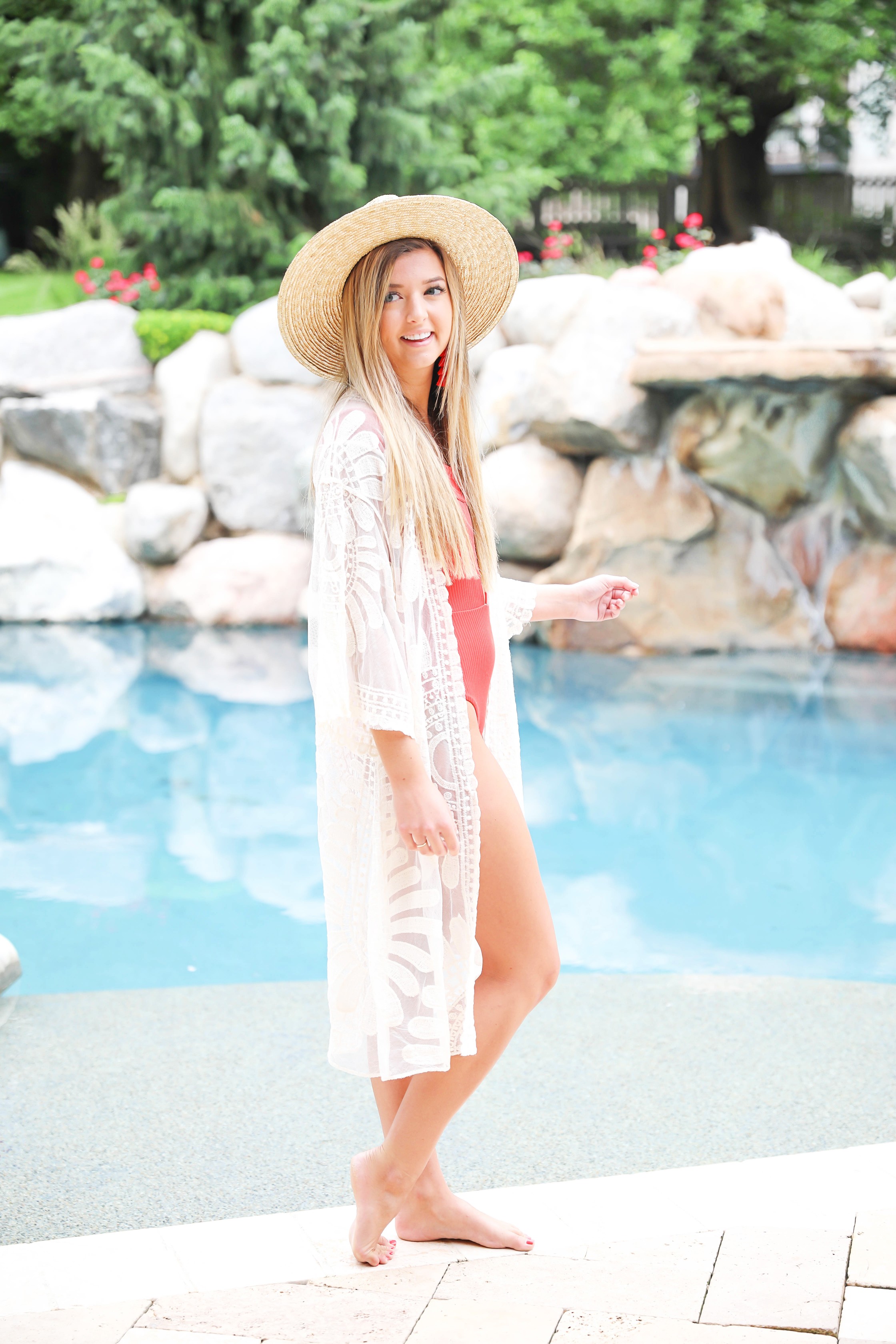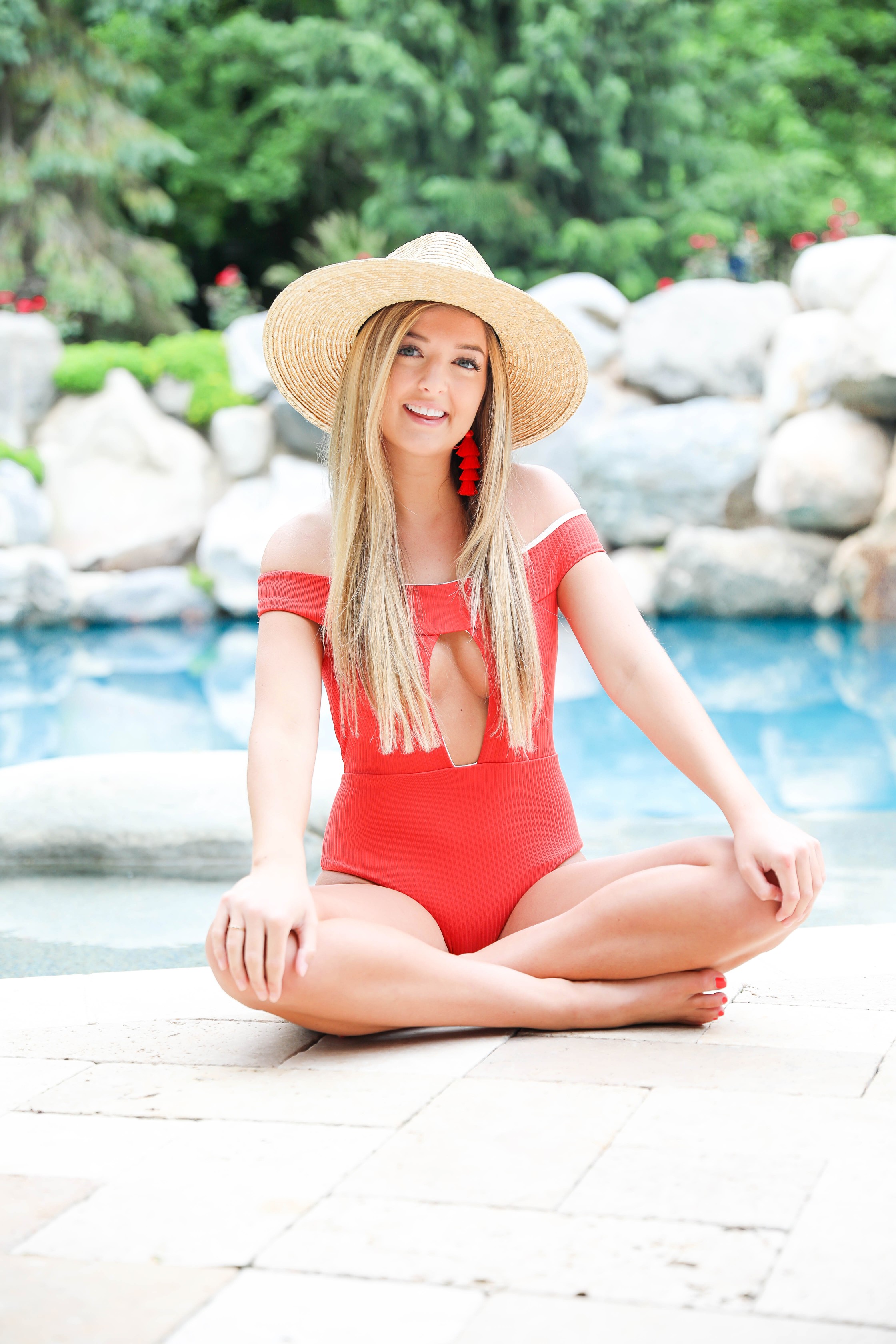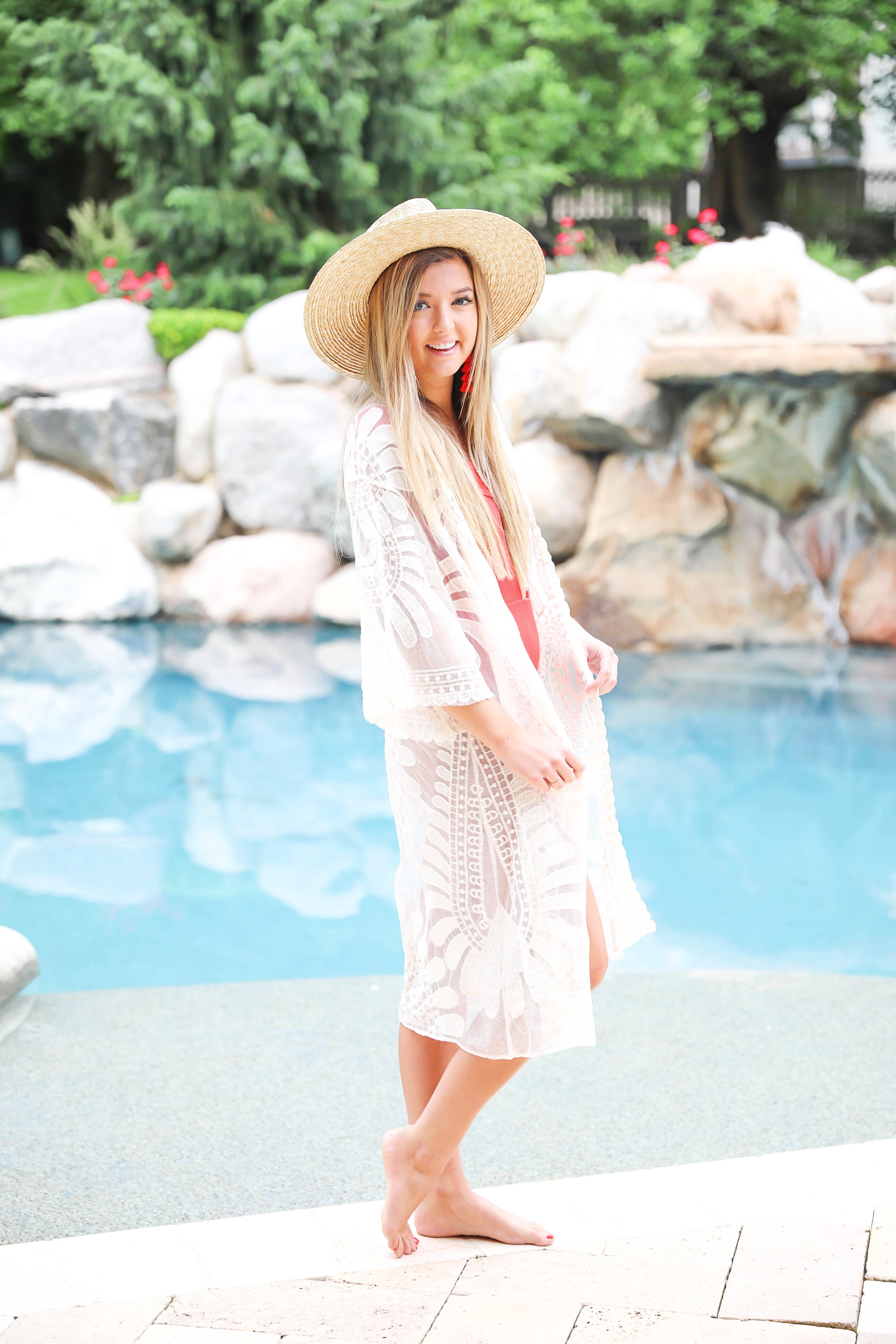 I shot this look yesterday at my house and my mom had the painters over, I'm sure they were wondering why I was walking around in this at 9:00 a.m. haha! I bought this swimsuit for Memorial Weekend and didn't end up wearing any other swimsuit because I loved it so much! I actually just ordered the same suit in black because I love how this one looks and fits!
I used to be someone that only shopped for inexpensive suits because I thought, "Why would someone spend more than $100 on a suit?!" Then as I got older I realized how much better the better quality suits fit – they are way more flattering (at least for my body type)! Obviously I can't own 10 $100 suits, but buying a few a year is my new goal!
I am linking a ton of cute red suits and more lace kimonos below!
Red Hot Swimsuits!

Lace Kimonos!

xoxo,
Lauren Emily Lindmark
Copyright © 2018 dailydoseofcharm.com