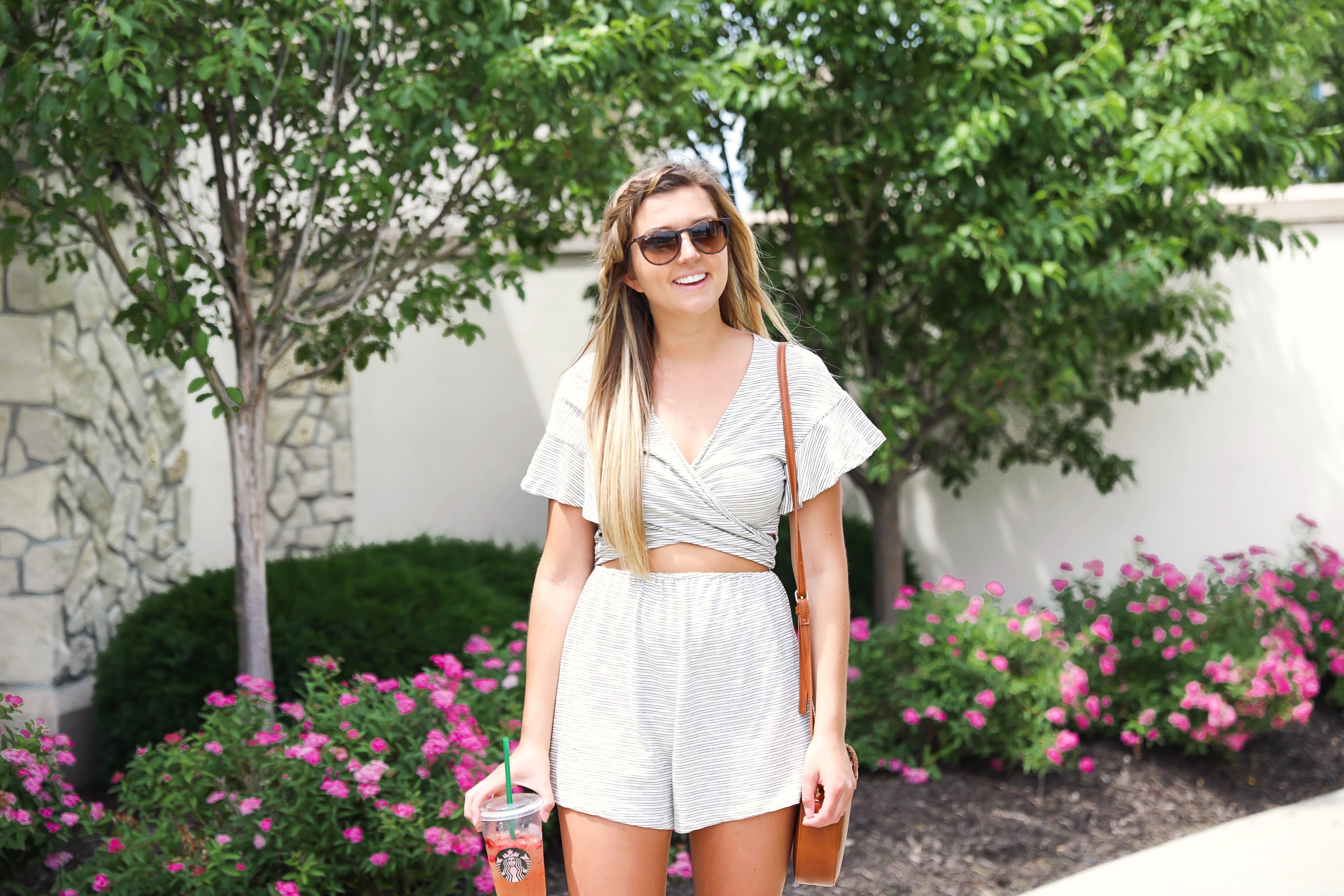 I am Wearing this Romper Backwards | OOTD (fail?)
How many people have put on a garment of clothes backwards and gone out without noticing? Happens to us all, right? Yeah well… I wore this romper super wrong… It wasn't just a plain t-shirt on backwards moment, I totally tied it backwards haha! I thought that the stomach part looked a little off like this, but I was a weirdo and still thought it was cute. I should have gone online and checked why! I seriously think at times I am such a ditz. I was going to trash all these photos, but I think it's kind of funny so here you go internet!
Regardless, it is actually a cute romper – I swear! It's a really soft fabric and perfect for days out in the summer. I am always looking for casual day dresses and rompers because I feel like so many of them look too dressy – but this one is perfect! I braided my bangs into a fishtail braid which is really easy after some practice. I watched youtube videos to learn!
I also paired this look with my new sole society bag and my wedges that RDB sent me awhile back!  Bless my momma/photographer for giving me her sunglasses during this shoot because I totally forgot mine and I couldn't see! I always thought this shape looked bad on me, but I actually sort of like it! My eyes have always been sensitive to the sun because of the blue tones and my contacts, but my allergies lately have made it so much worse! The Starbucks refresher is also courtesy of my mom, I don't drink caffeine, but I thought it was cute!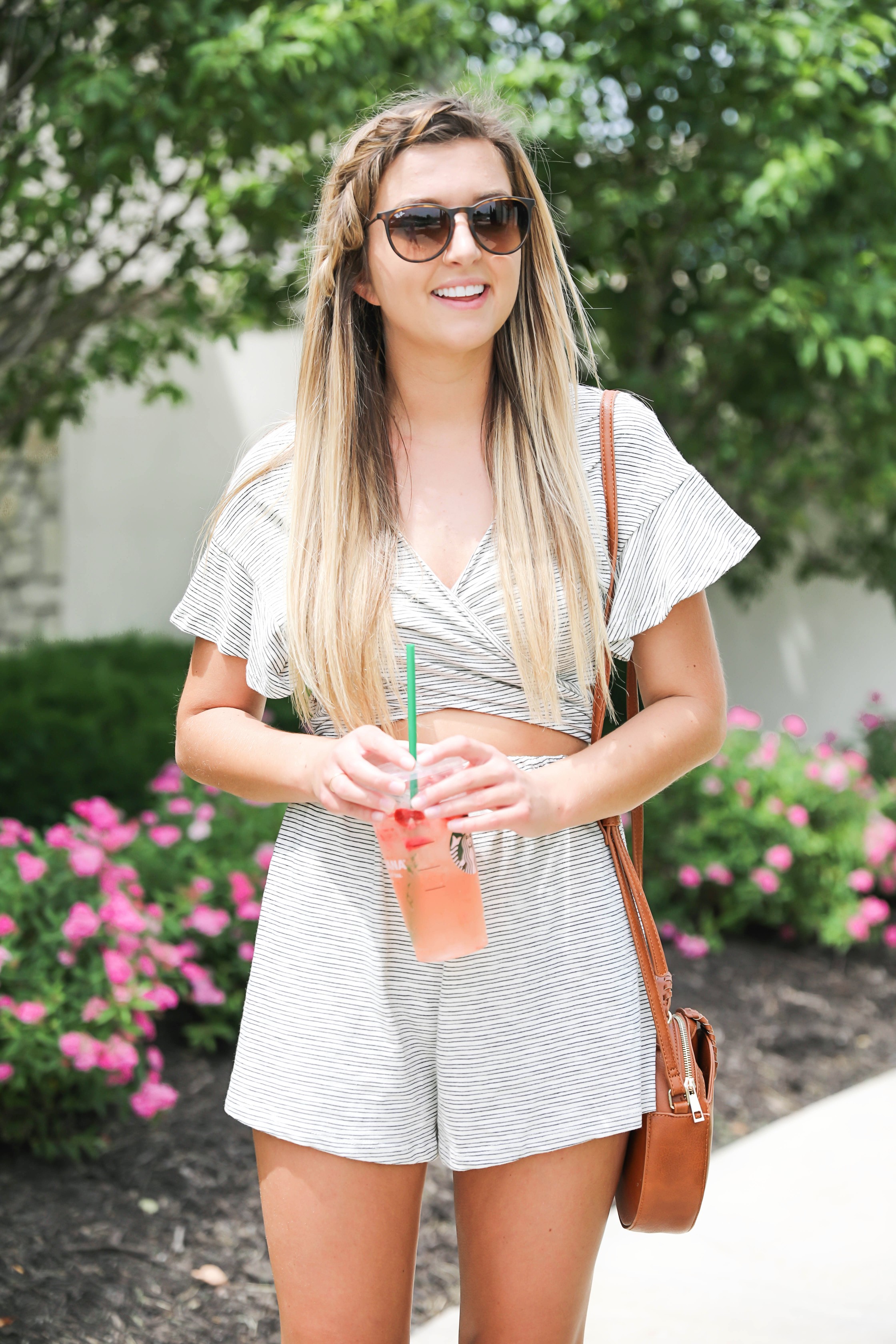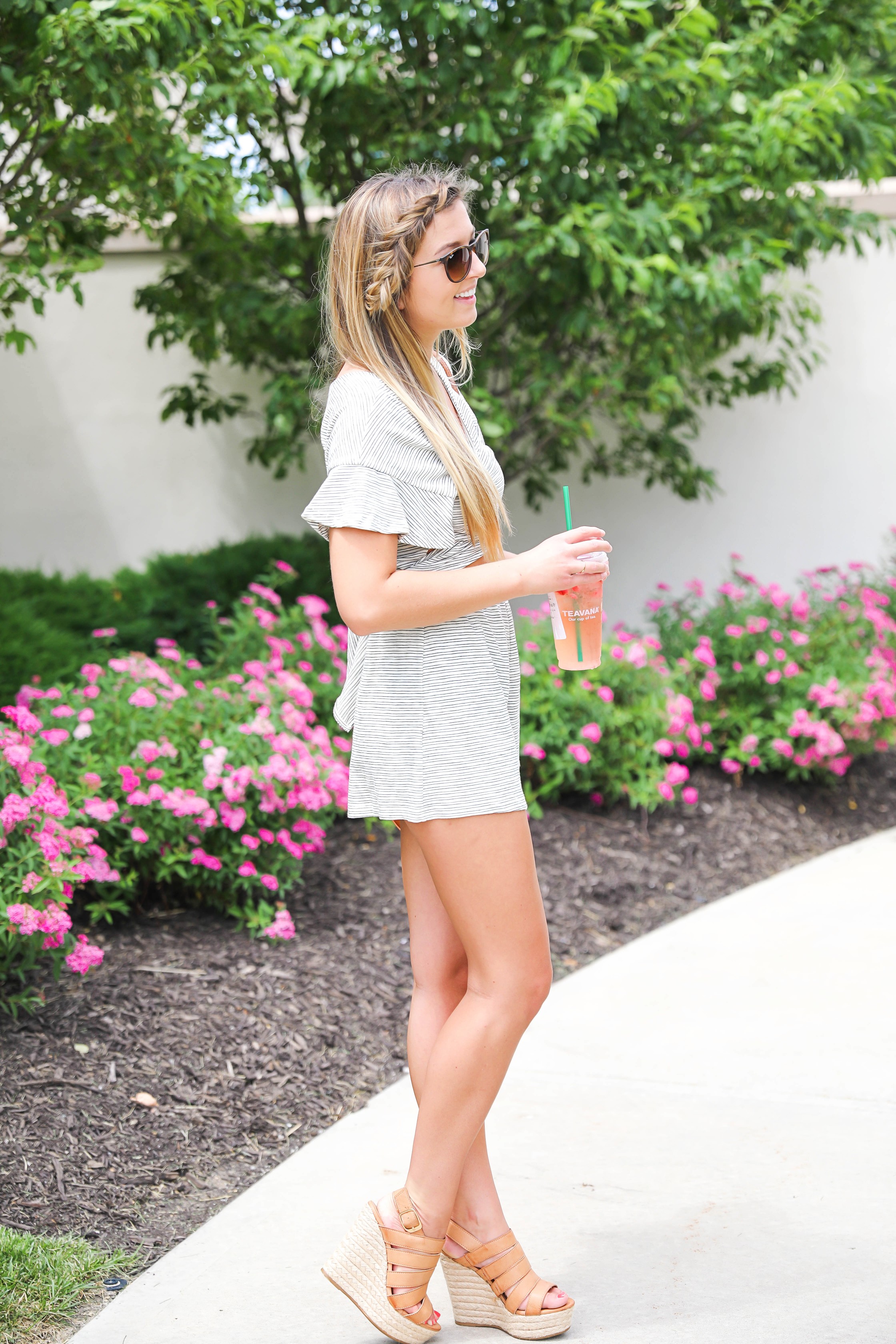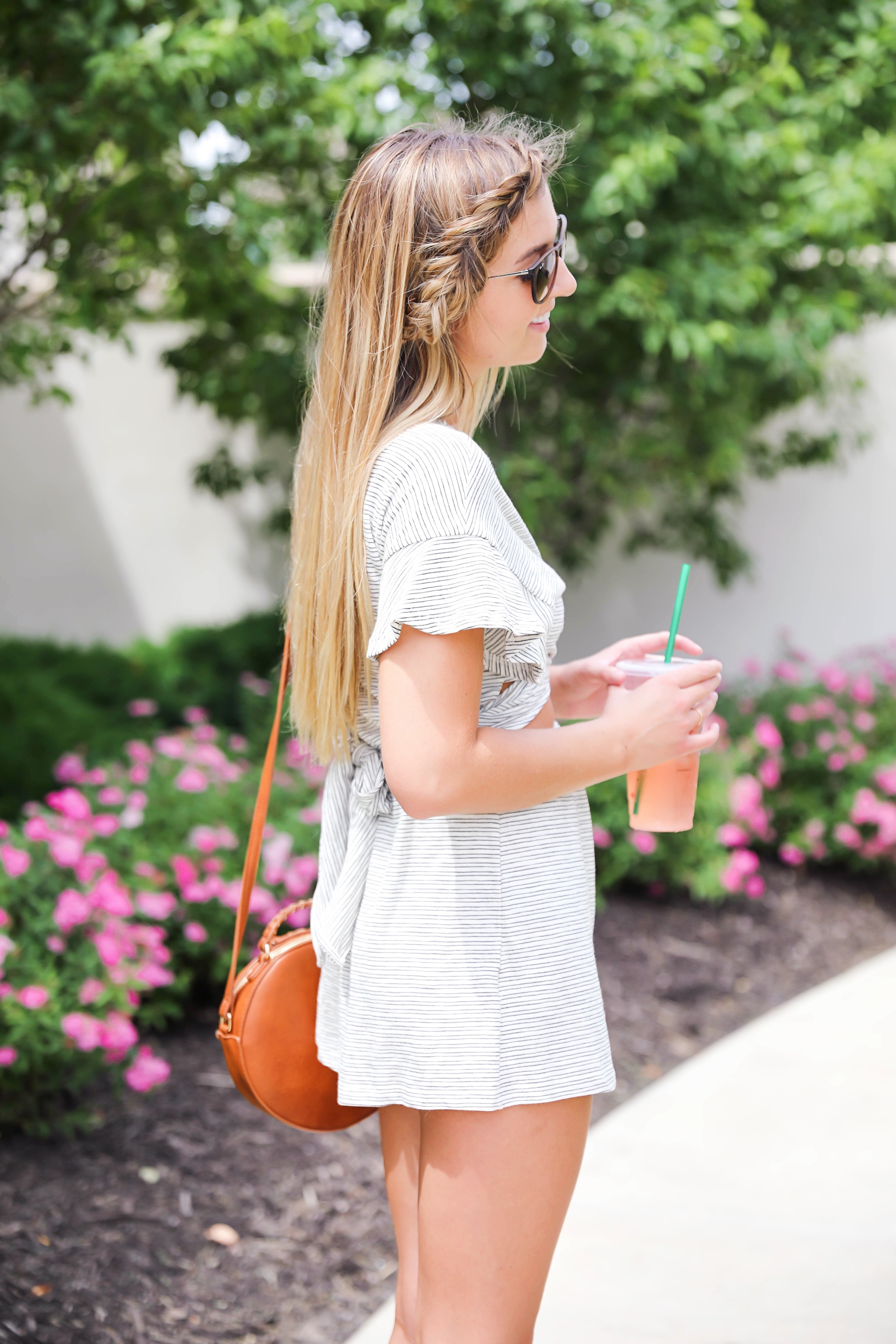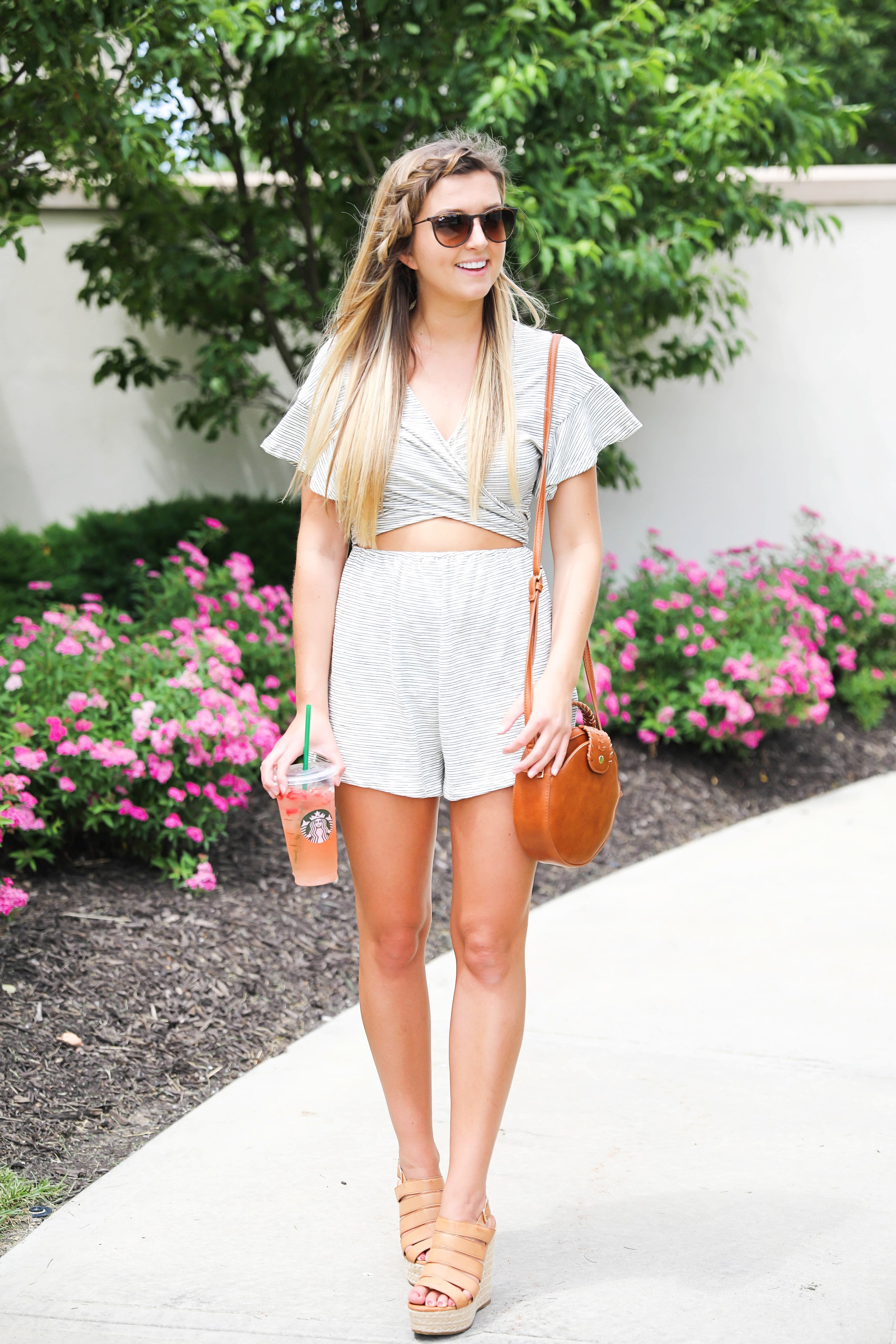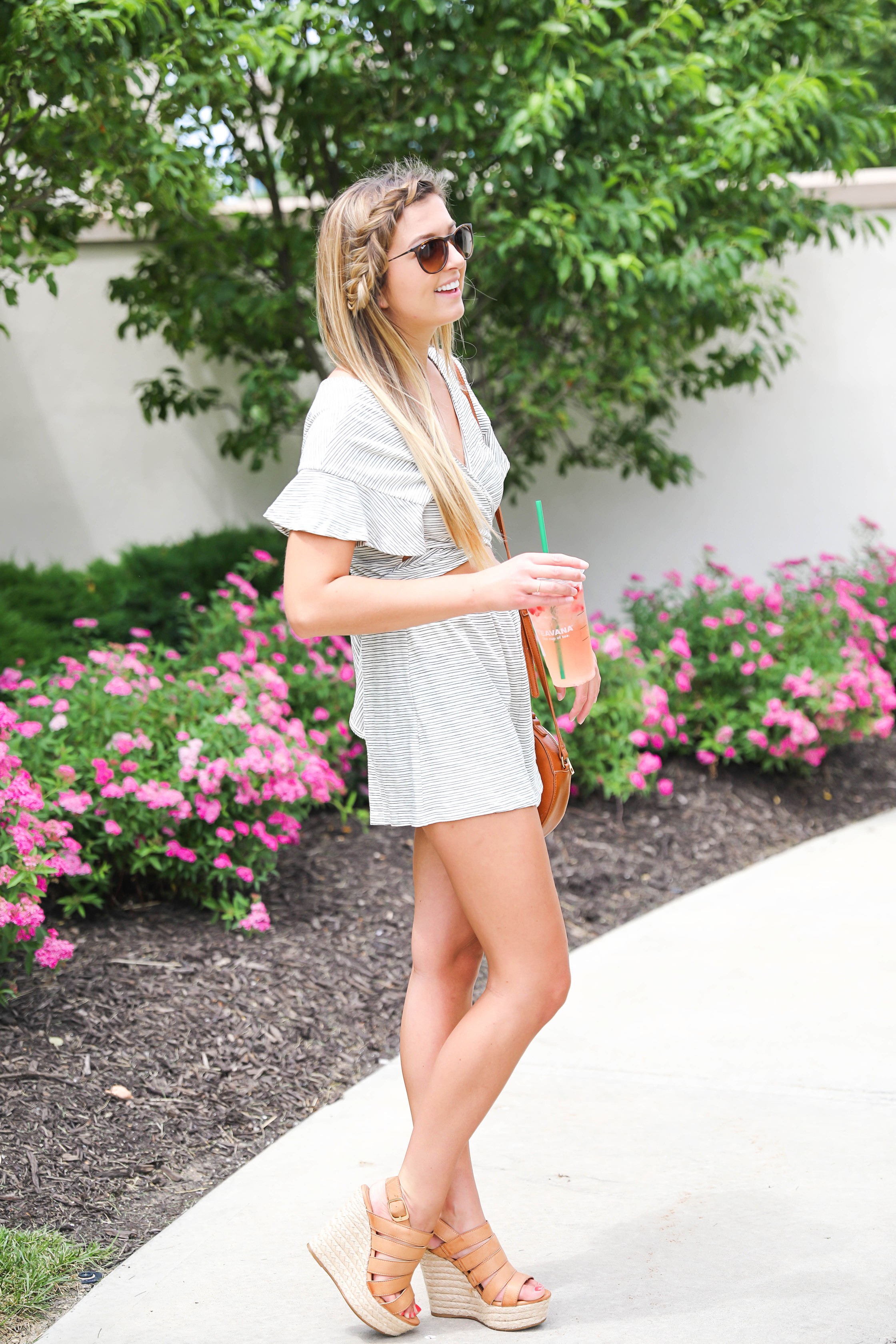 | Romper ($45 and I am wearing a size) | Sunglasses (courtesy of my mom!) | Wedges (mine are sold out, similar linked) | Sole Society Bag (sold out, super similar linked) |
The pretty pink flowers in this photo makes me so happy! So many of the pretty plants are dying right now because of the heat (it was 92º yesterday, I can't even imagine how July will feel). Kansas City does not have enough pretty flowers like this!
Speaking of Kansas City! I am hosting a giveaway if you live around here. This Thursday Alamo Drafthouse is having a black tie event for the premier of the Oceans 8 movie! I am so excited to get dressed up and go! I am giving away two tickets on my Instagram so go enter!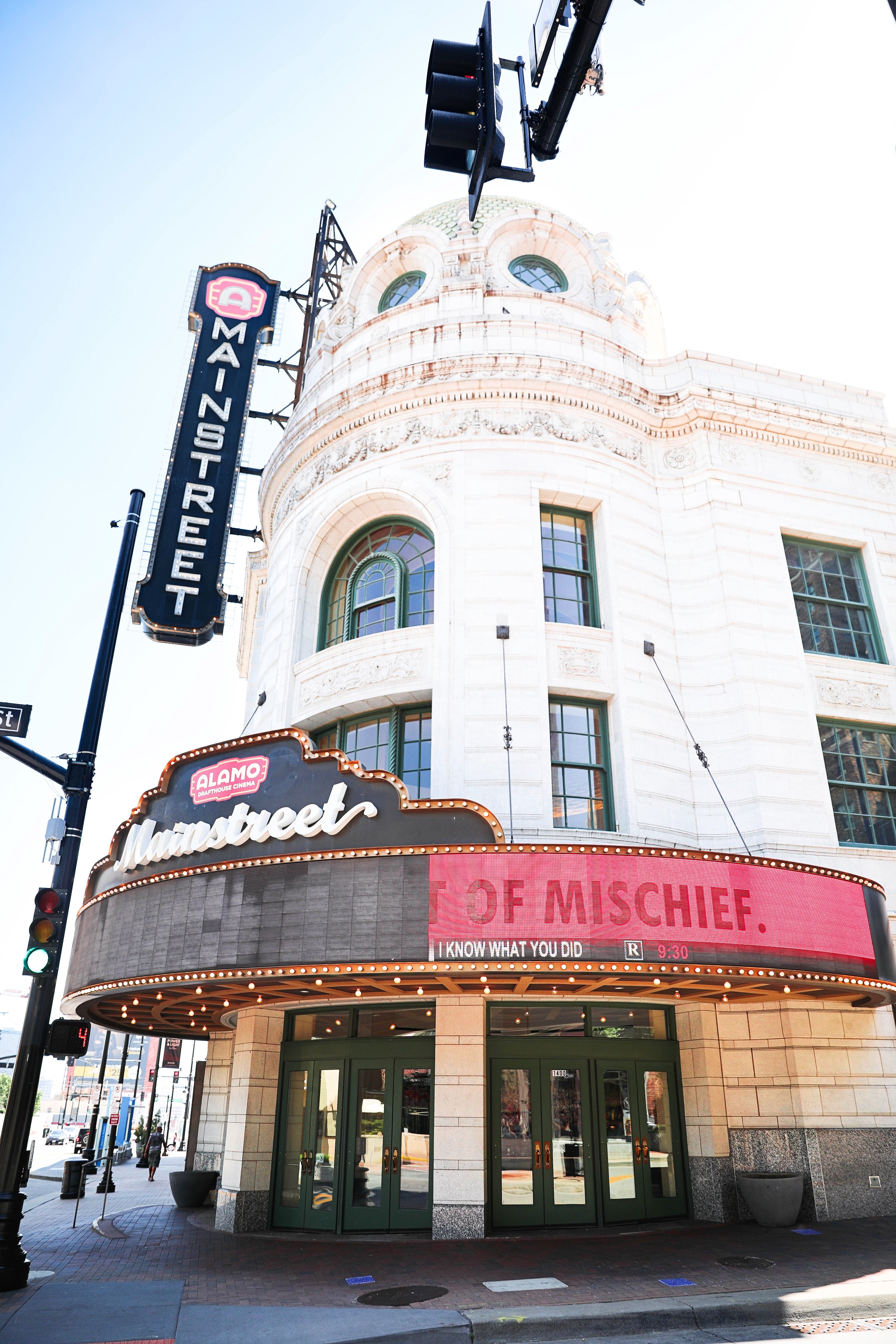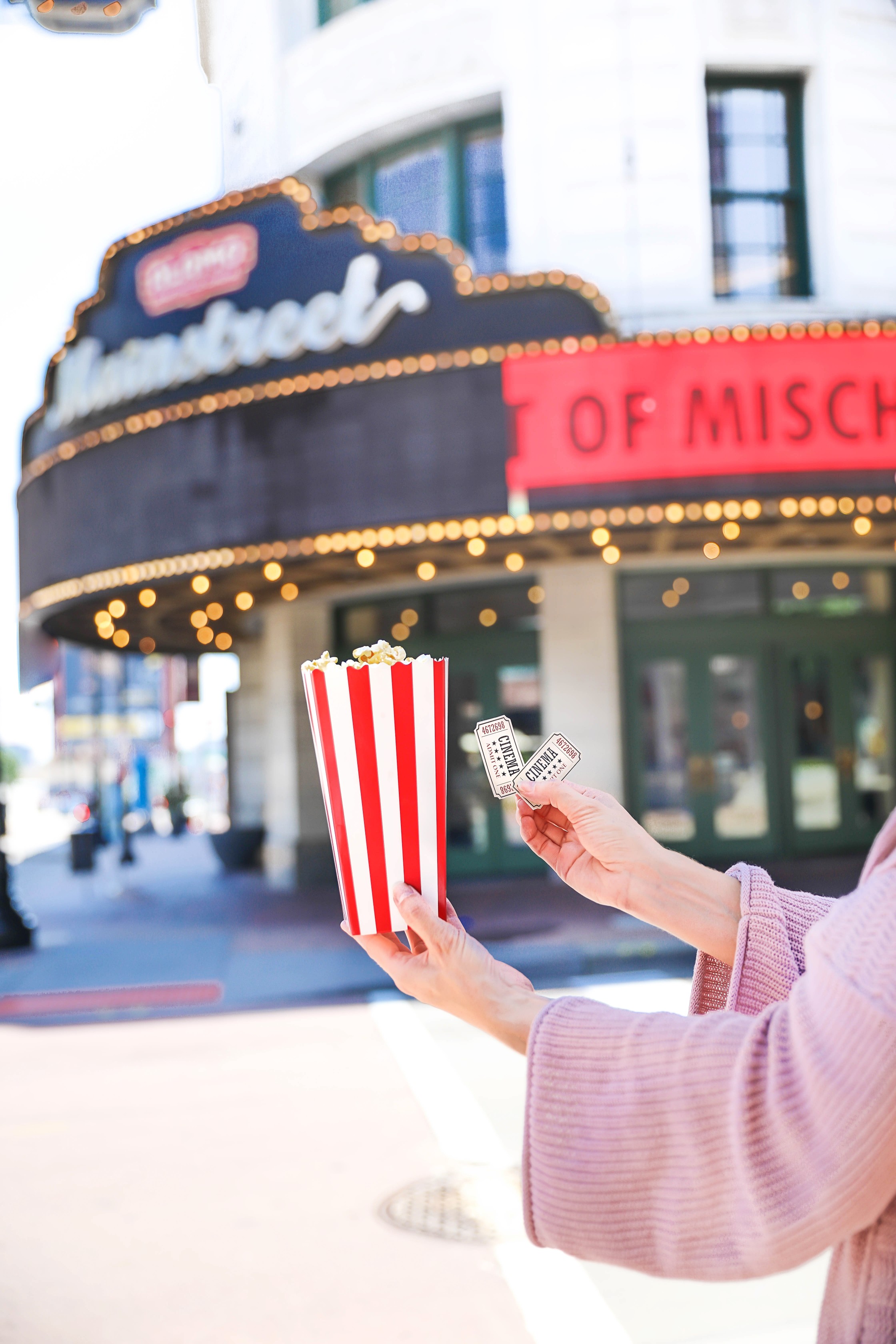 xoxo,
Lauren Emily Lindmark
Copyright © 2018 dailydoseofcharm.com