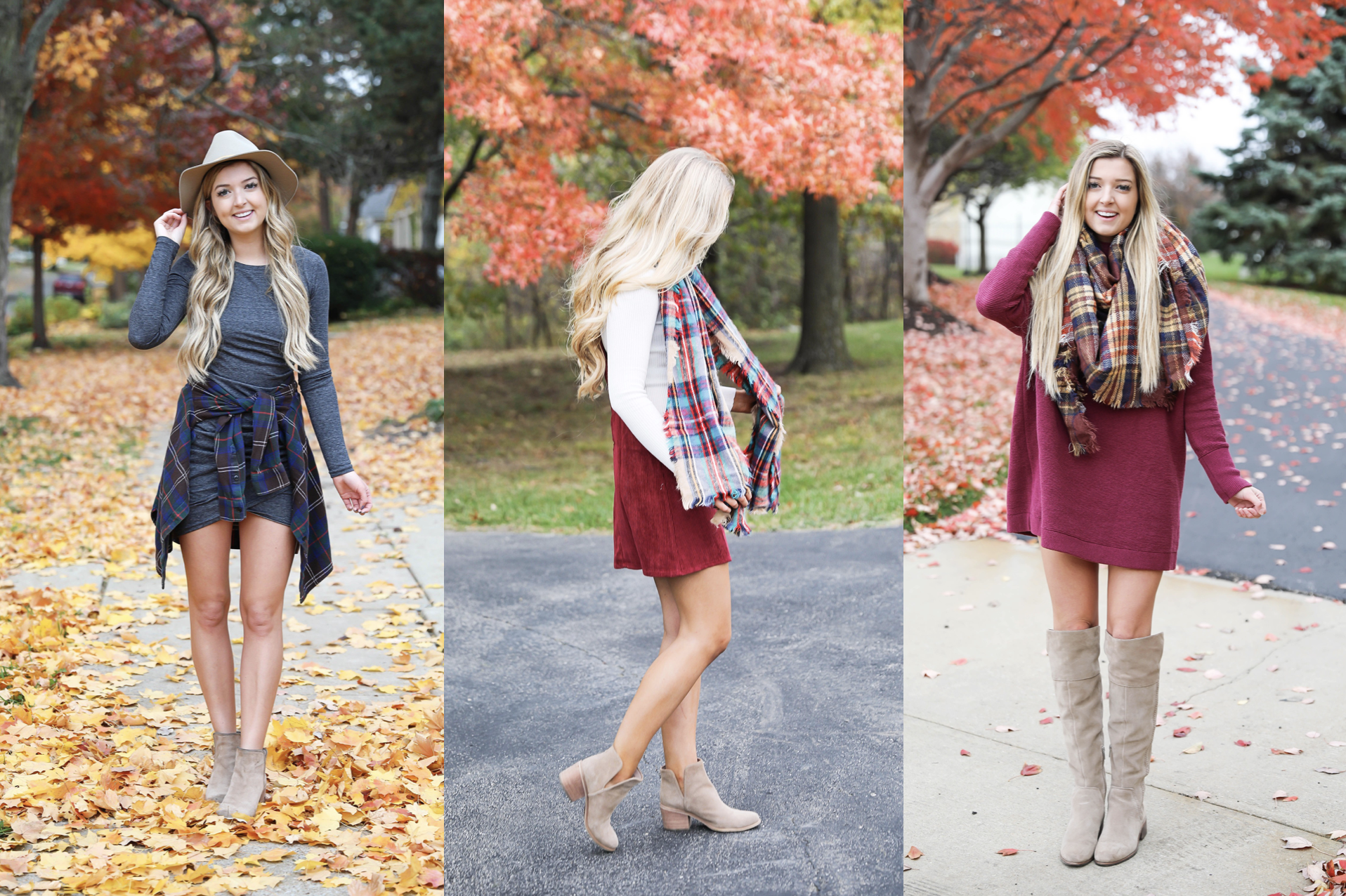 15 Thanksgiving Outfit Ideas | Both Casual & Dressy
AH one week and one day until Turkey Day! I love Thanksgiving, my family always keeps it really intimate with just us at our lake house. We have so much fun baking, hanging out, and relaxing. It's definitely one of my favorite holidays of the year! I wanted to put together a post of outfit ideas if you are still trying to decide what to wear. There is a mix of casual and dressy so hopefully you find something you like or a little inspiration!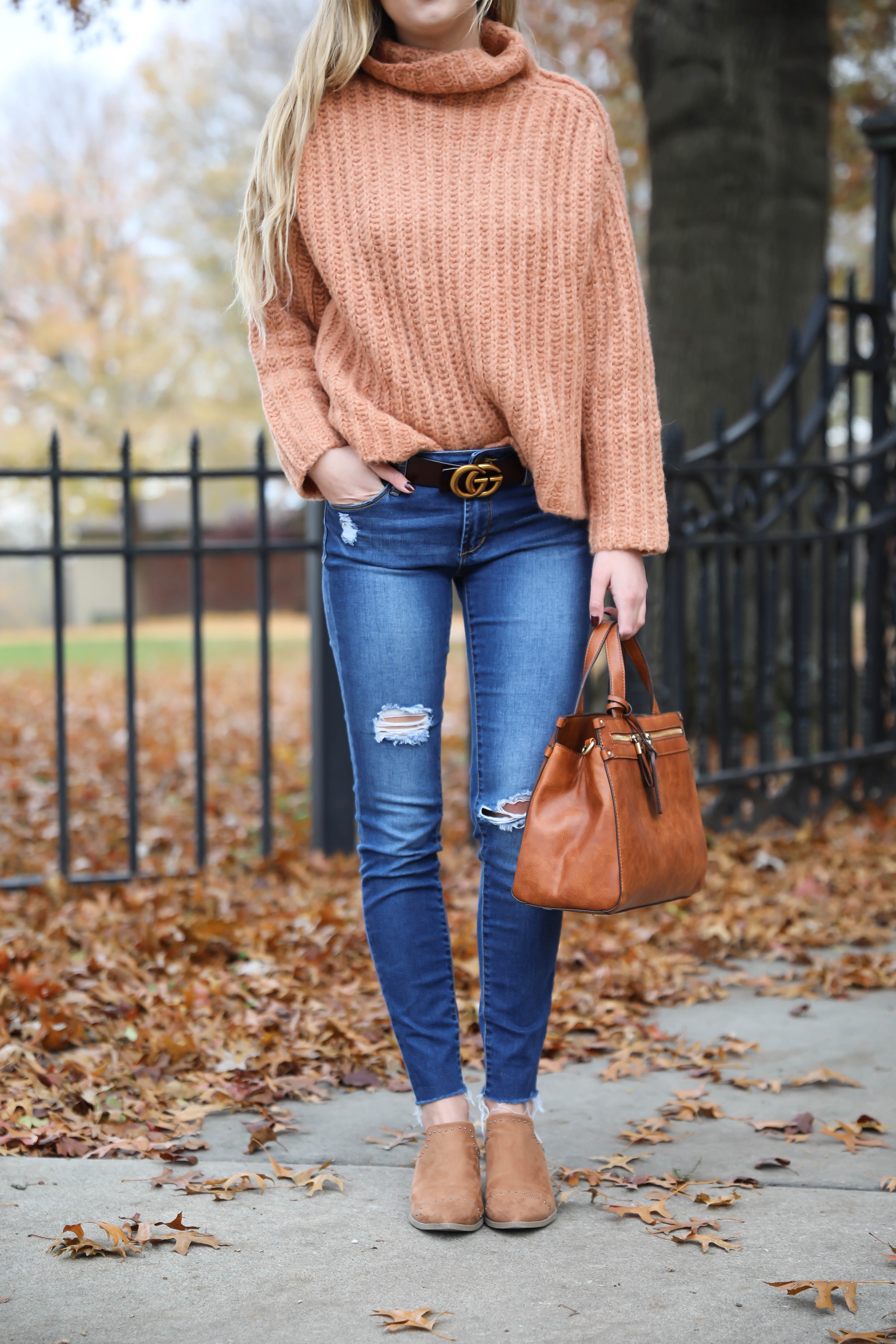 I love this sweater (I am wearing a size x-small)! Free People is one of my favorite brands for sweaters, and this one is no exception! The color is so cute for Thanksgiving, but it also comes in a cream color perfect for the holidays! I paired it with my faux Gucci belt (only the slim ones are available now) and some cute brown studded mules. This bag is sold out, but I liked a similar one !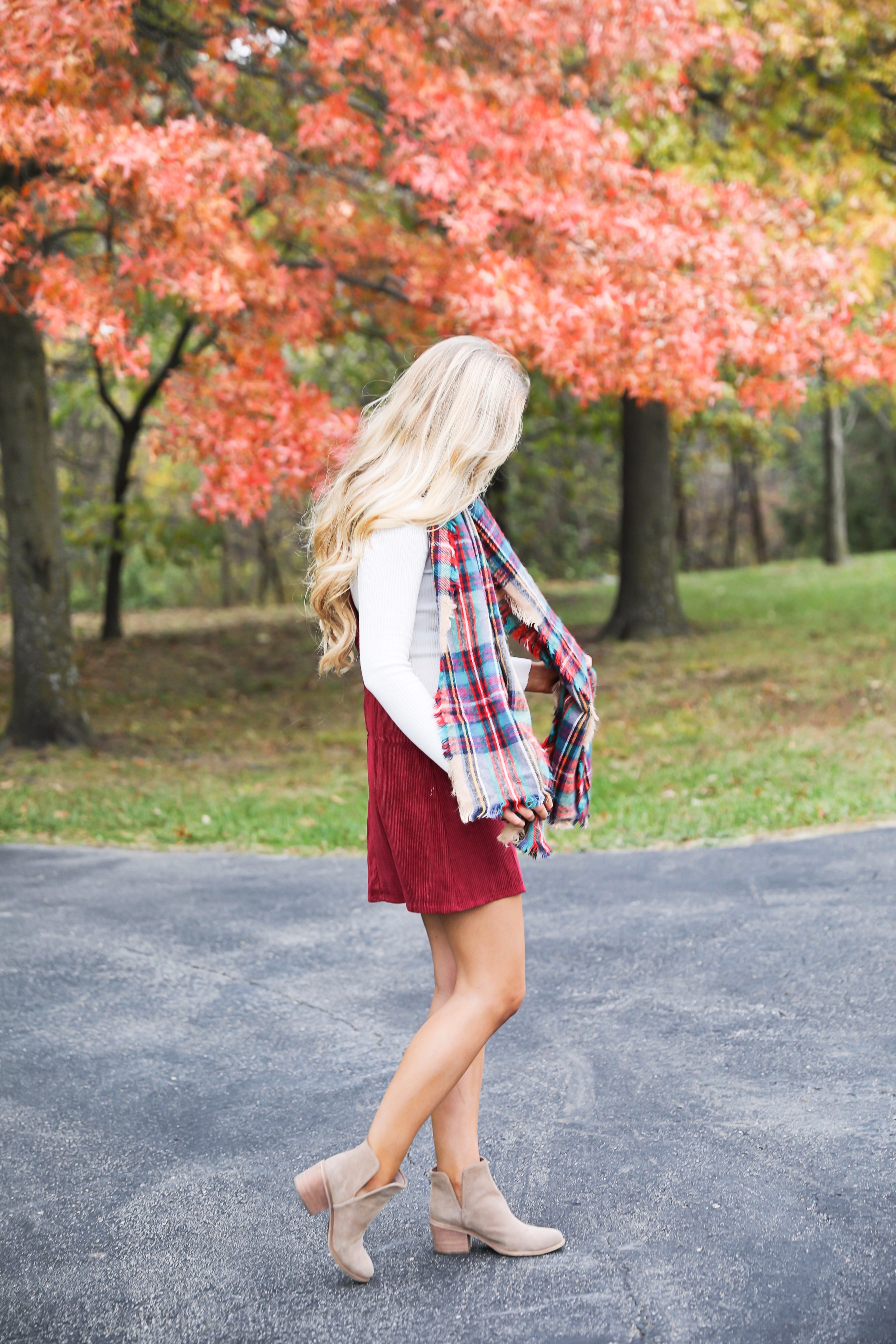 I love these jumper dresses! This one is such a cute color, I linked similar ones above along with similar scarves. I linked these exact booties!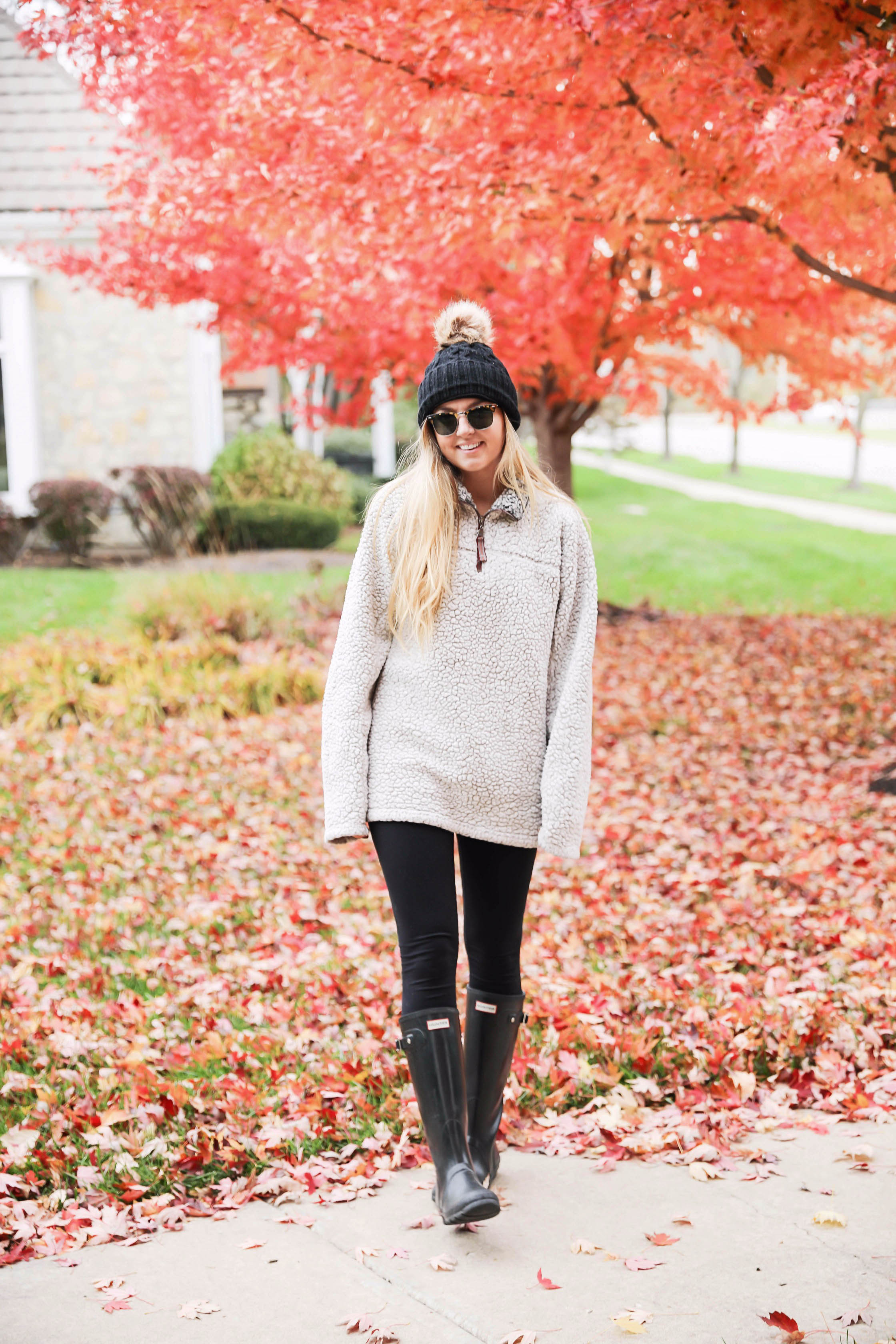 If you are like me you go pretty casual for Thanksgiving. My family spends our day at our lake house every year! So I NEEDED to share this look. Plus, this pullover is ON SALE! All linked above!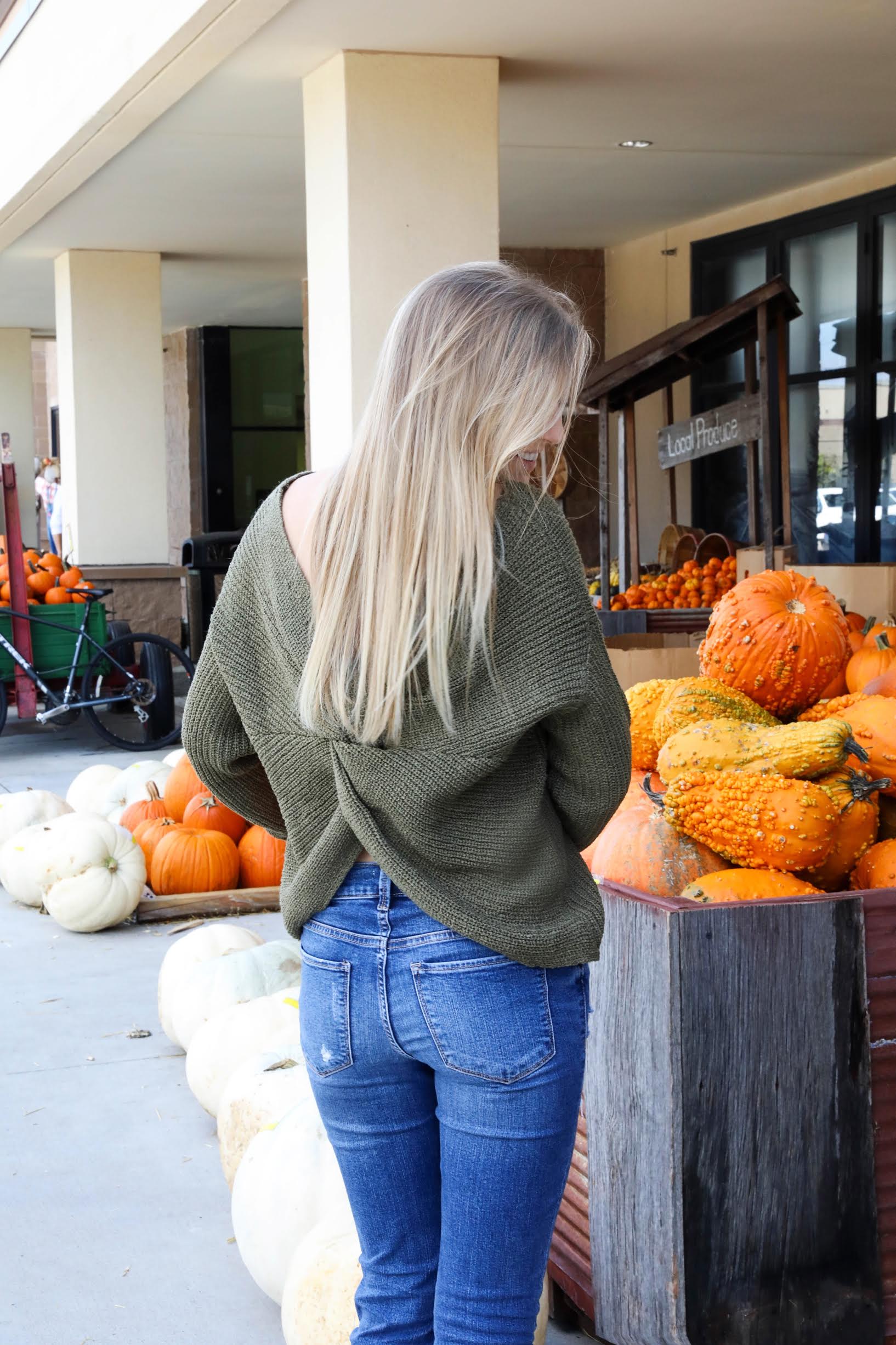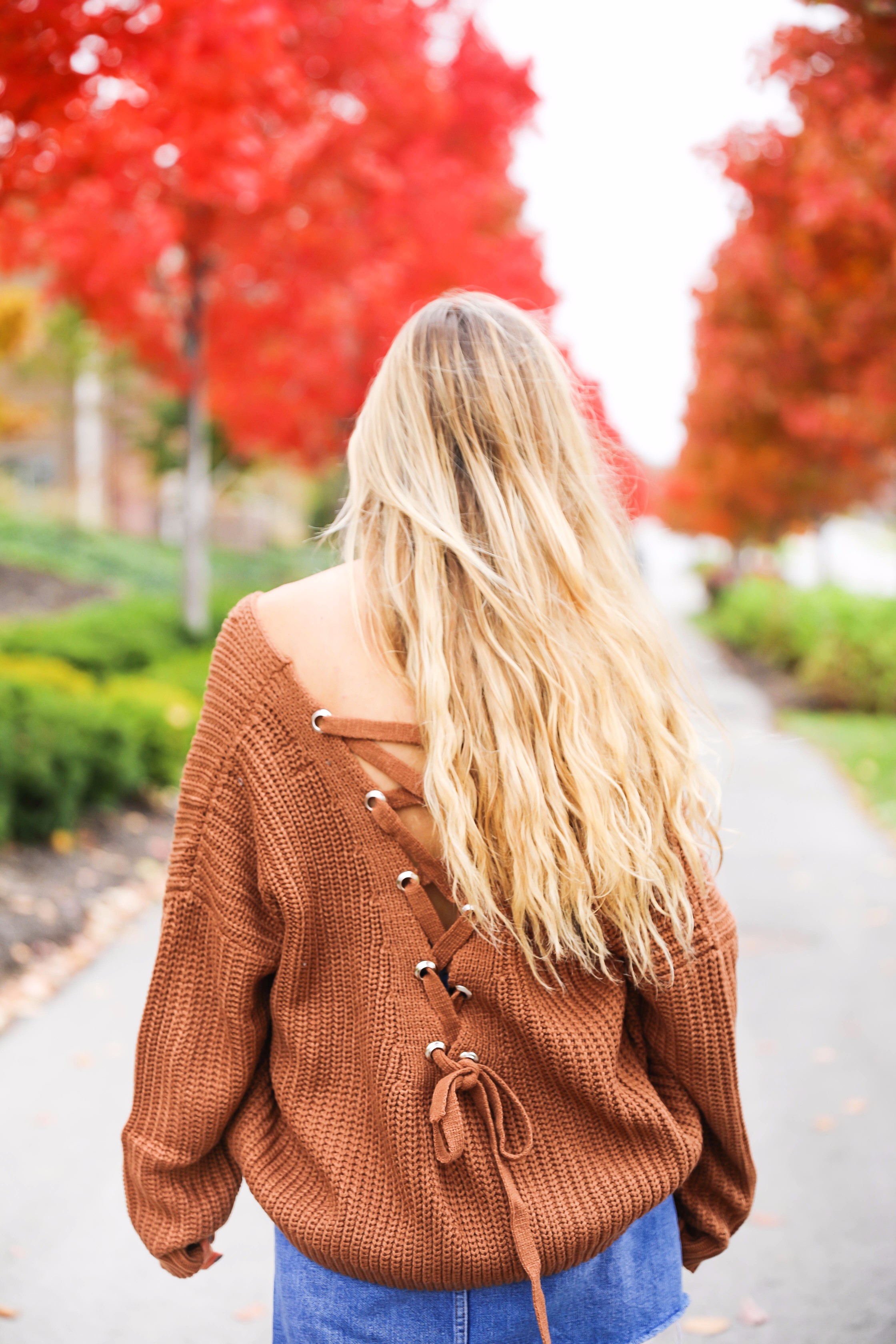 I am obsessed with sweaters with cute backs right now! These are sooo cute, I linked a ton of similar ones above! You can pair these with jean skirts or cute jeans!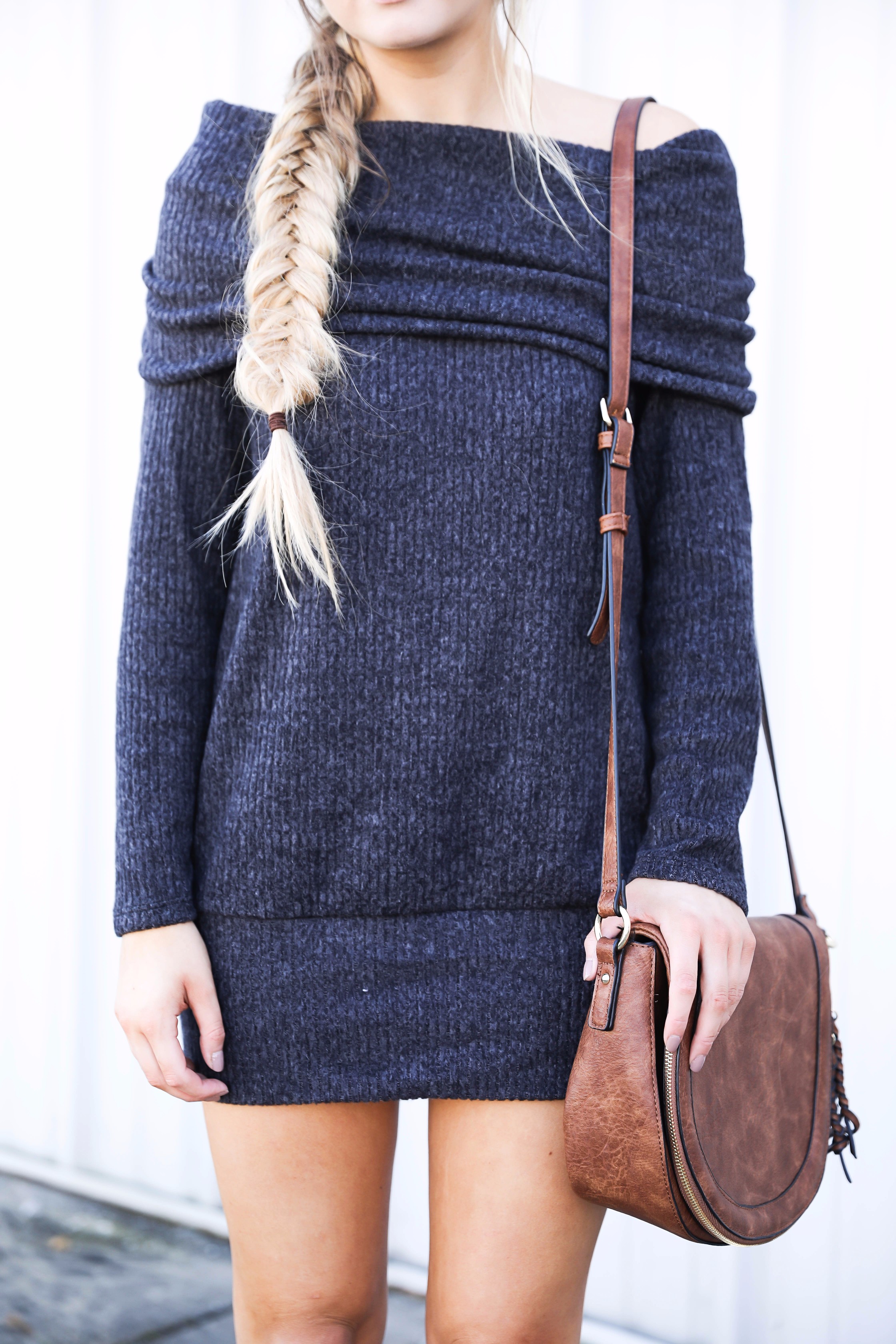 Off the shoulder sweater dresses are such an easy and cute outfit to wear on Thanksgiving! This one is from last year, but I will link a ton of cute ones above!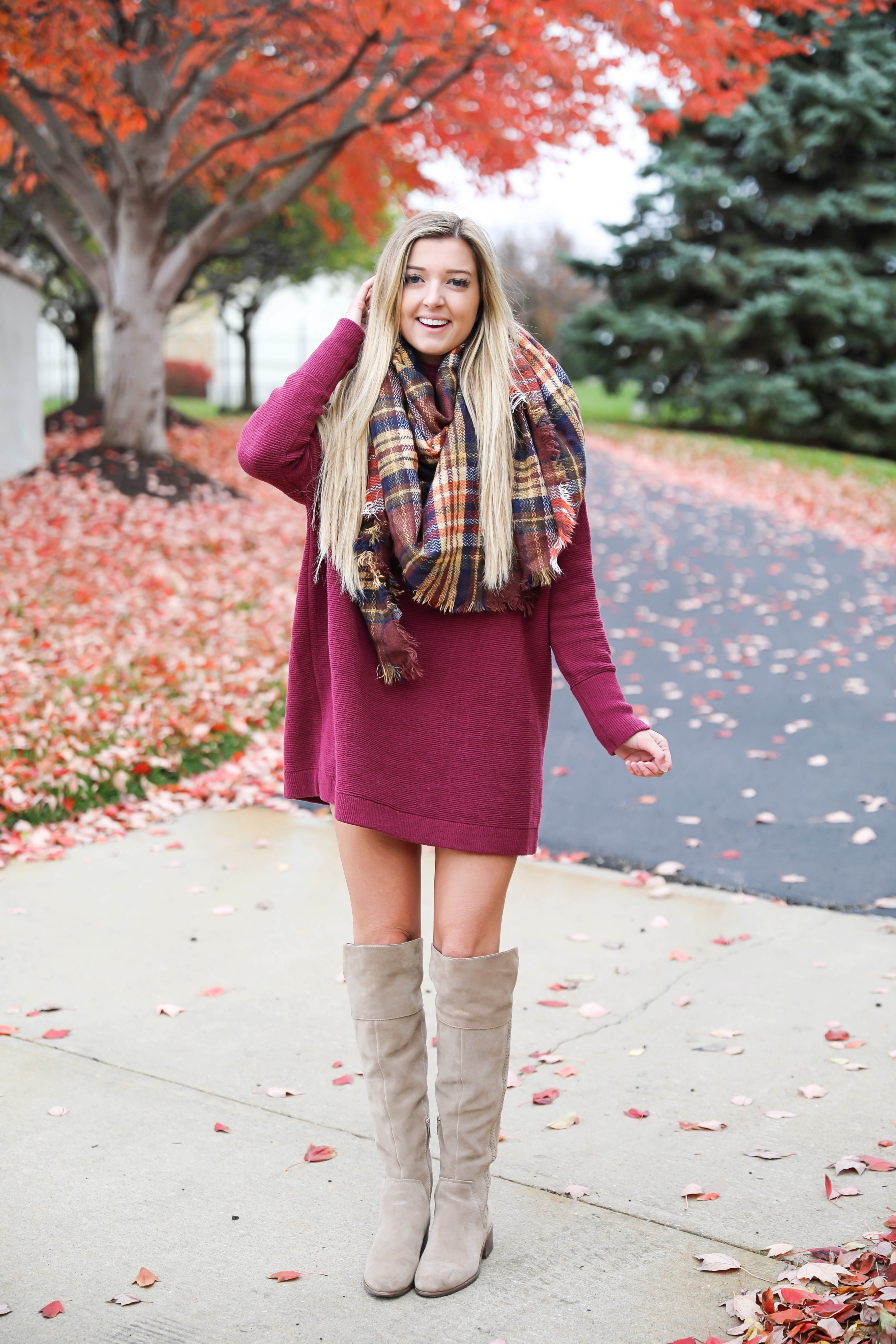 I posted this recently, but I think it is PERFECT for Thanksgiving! The colors are so cute plus since it's a little oversized it will hide your food baby haha! Everything is linked above, the scarf is similar.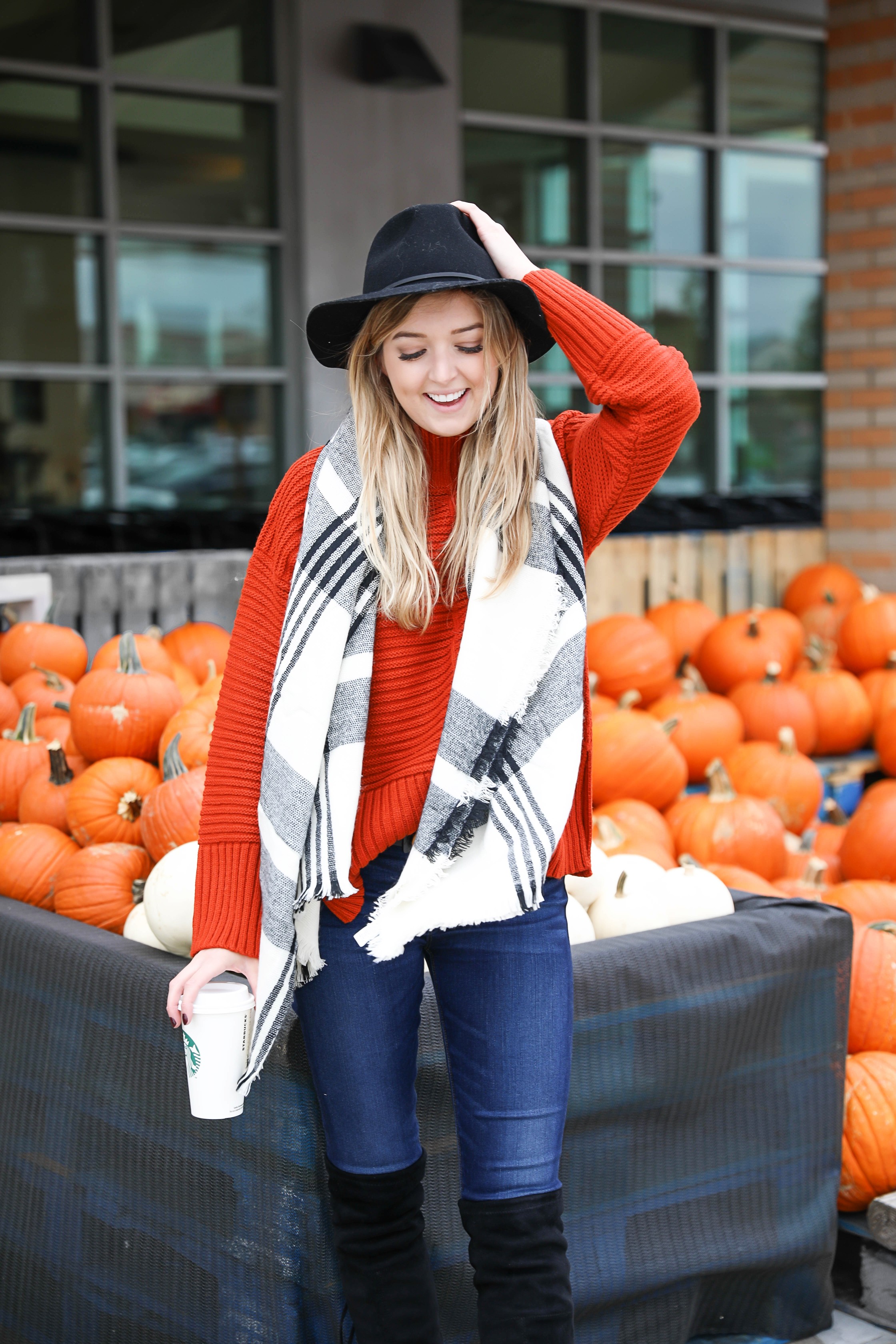 Cute scarves, sweaters, and hats are an easy go-to for the holidays! I love this outfit, the colors are so cute! Everything is linked above, but the faux Gucci belt is the slim version.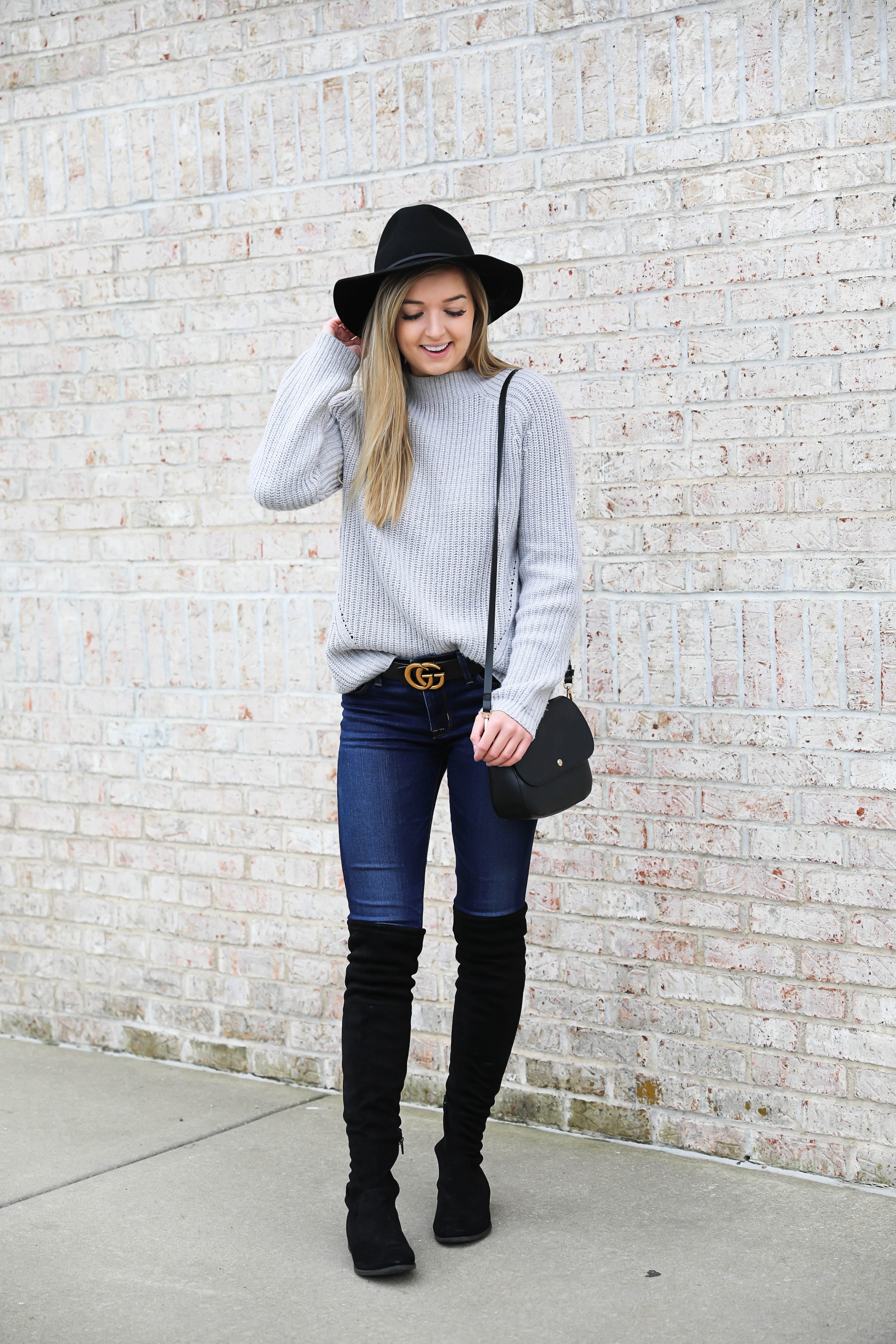 I have been wearing a lot of black and grey this season! These boots are super cute an inexpensive! Similar grey sweaters linked above!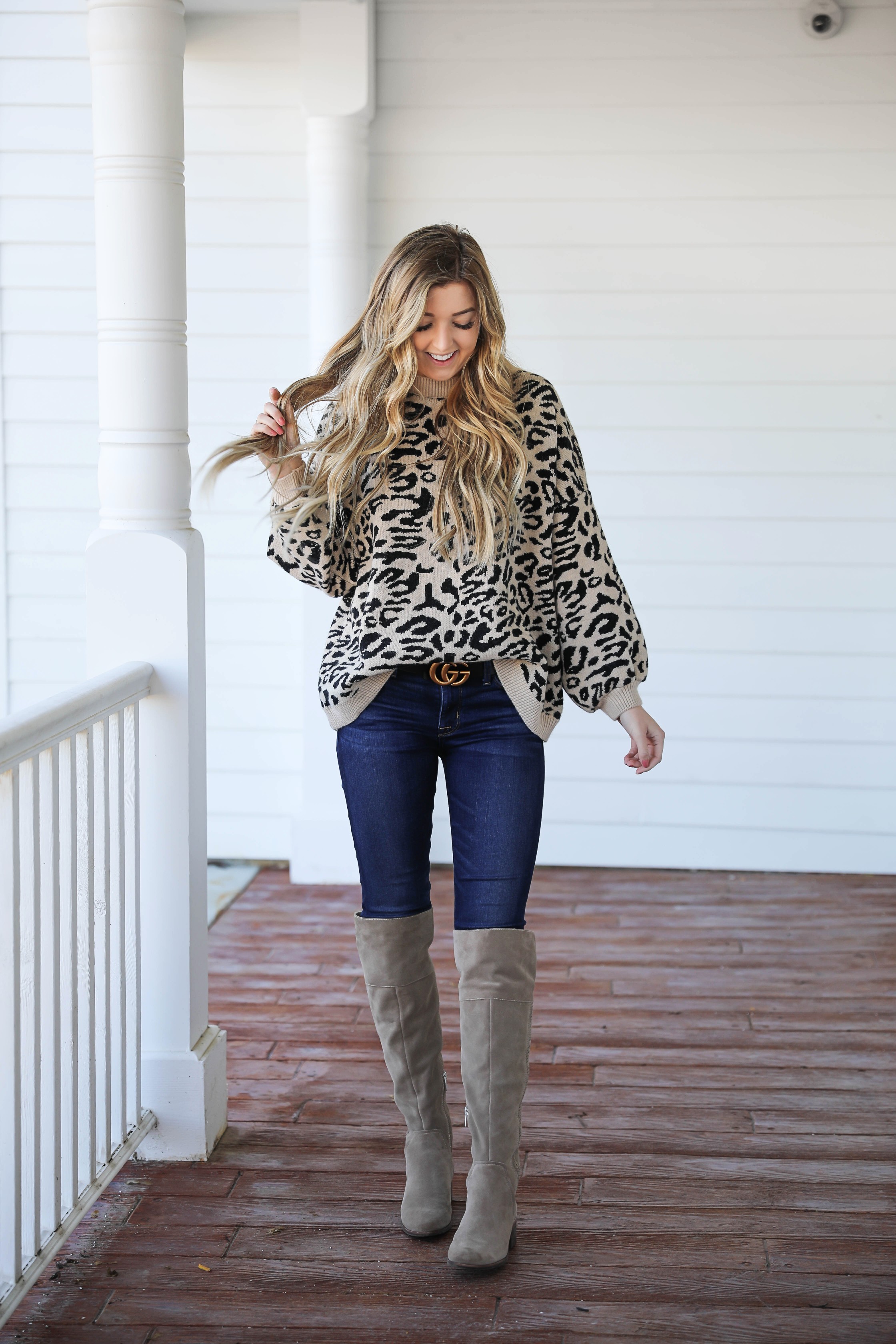 Leopard is SO in right now! This is such a cute idea to wear to thanksgiving, I linked this exact sweater plus a ton of similar leopard sweaters above (plus these jeans and shoes)!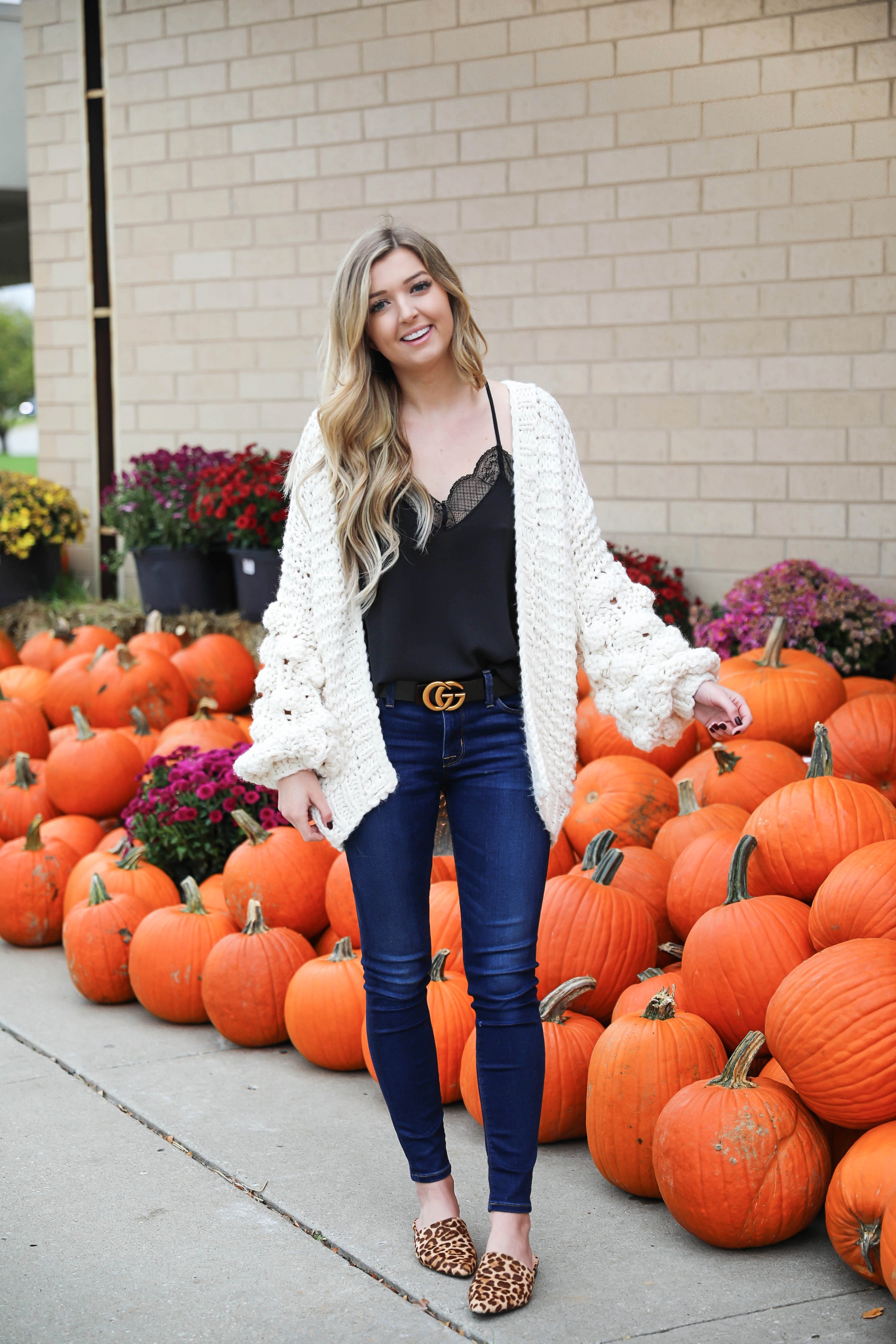 These bubble sleeve cardigans are my FAVORITE right now! I am thinking I may wear this with a cute Thanksgiving tee! I will link this exact one here (I am wearing a M/L) plus more similar ones above! I will also link the rest of the outfit and similar shoes.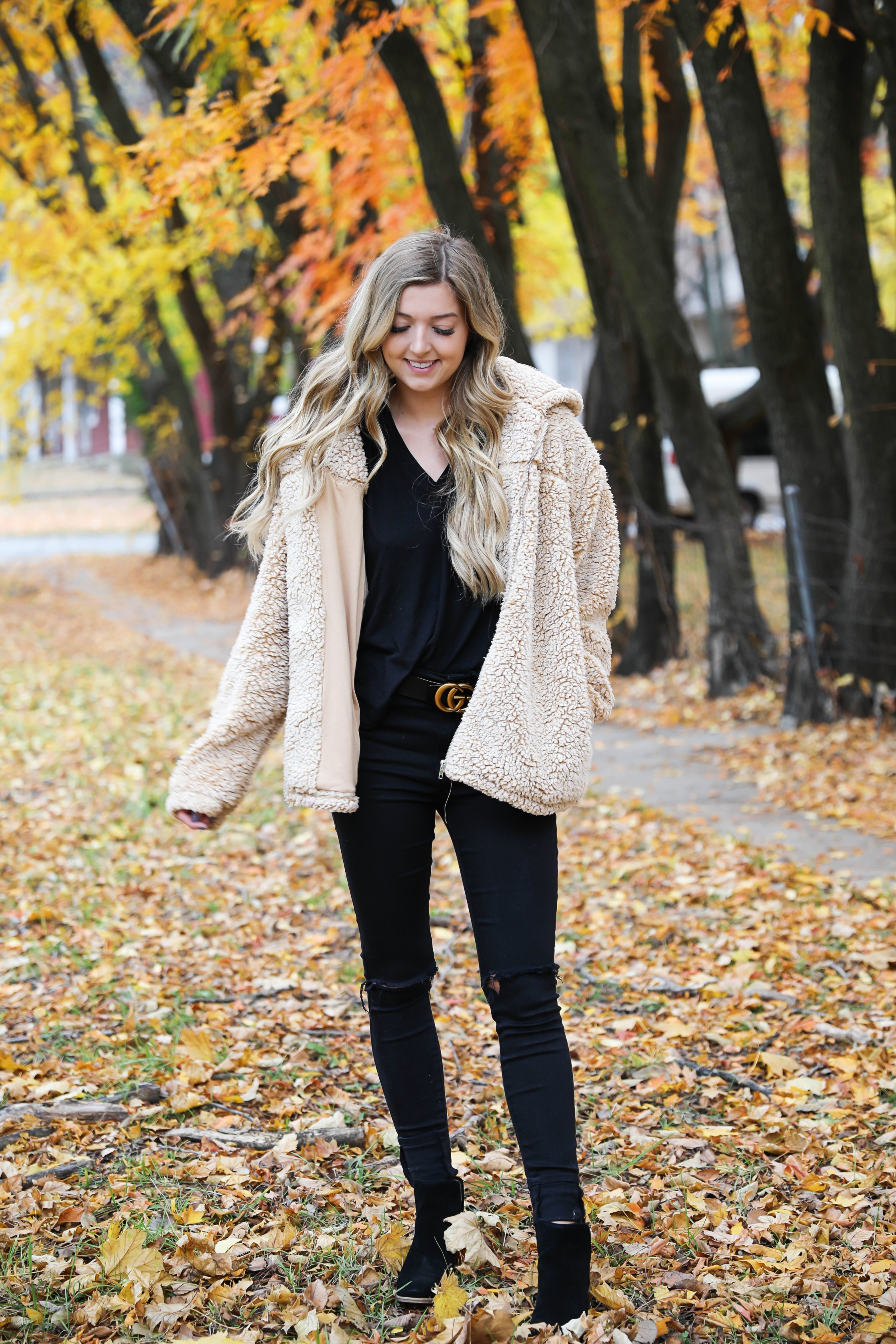 Y'all know I love my teddy bear coats! Another cute, but cozy idea on what to wear! I will link similar ones above plus exact links to everything else!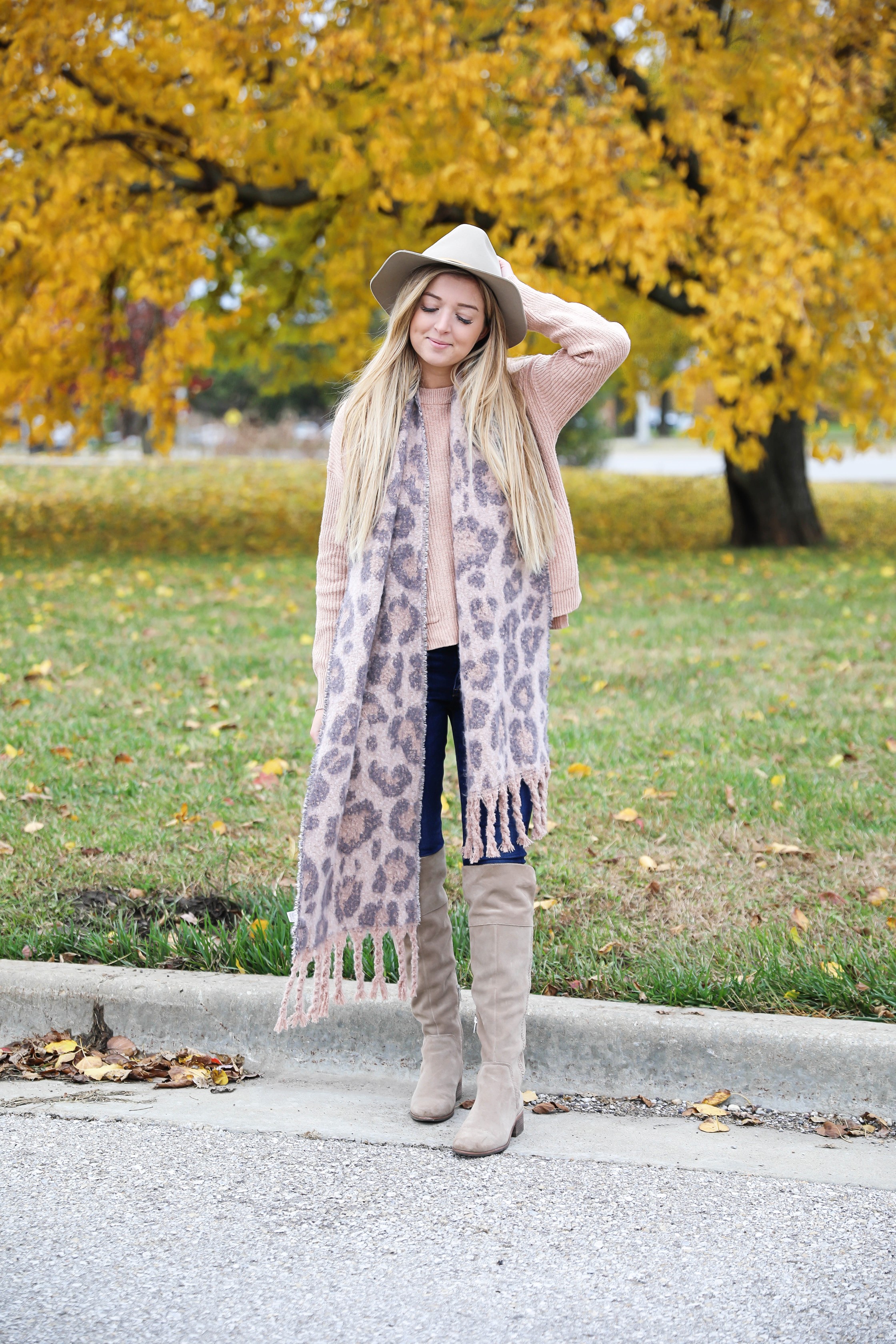 This is probably my favorite scarf I have purchased this fall! I think the colors are so cute, if you aren't into leopard this is a good way to dip your toes in! Plus big scarves will also hide your food bump hehe! All outfit details linked above!
This may be one of my favorites for Thanksgiving! I wore this to a rehearsal dinner recently and it was a hit! These dresses are sooo flattering. Plus, having anything tied around your waist will hide any bloating. Everything linked above, the flannels are similar because the exact one is sold out.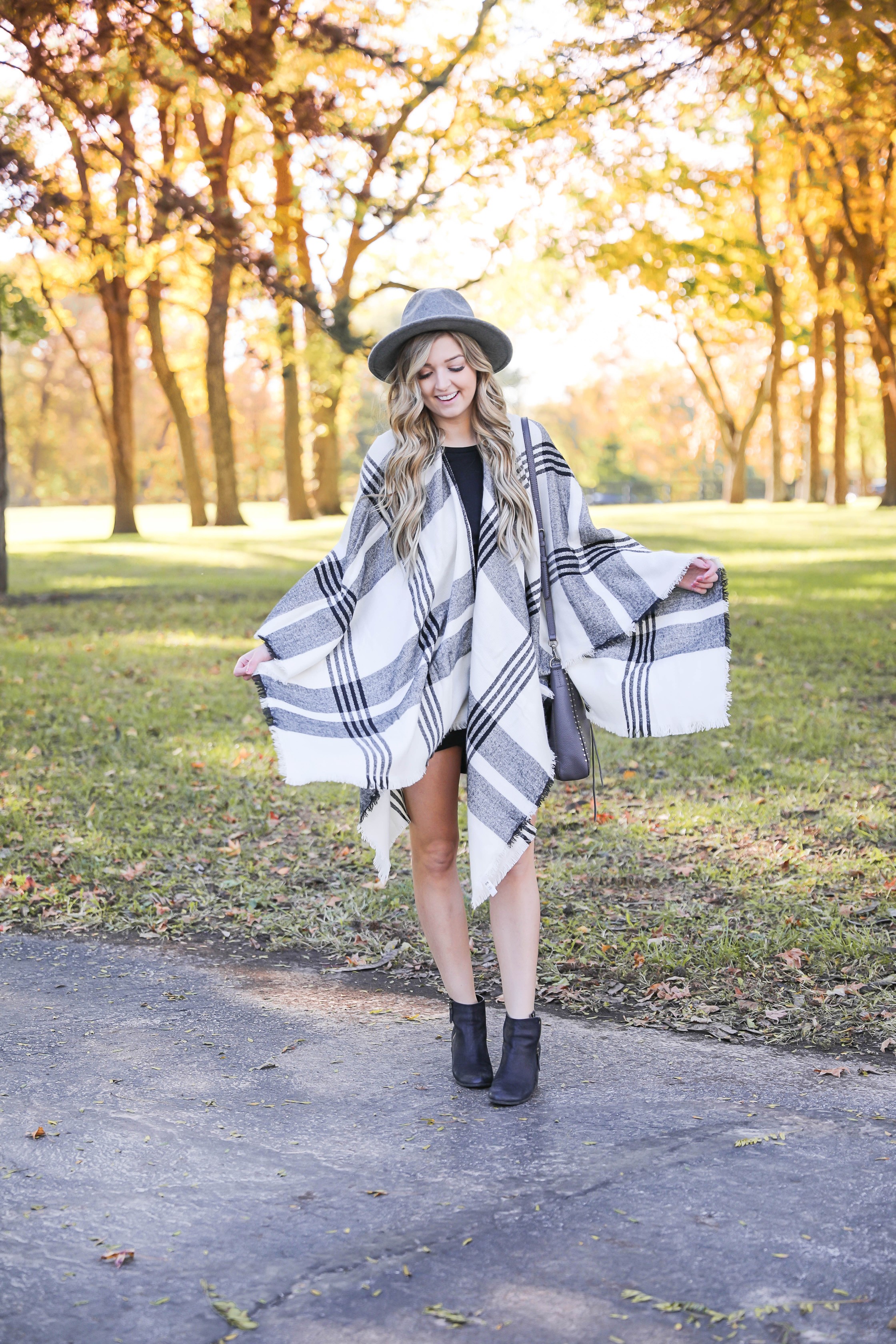 Last, but not least, the same dress above paired with a cute poncho! I may wear this look to my boyfriend's family thanksgiving this weekend – it's adorable! Everything linked above plus some more cute ponchos!
xoxo,
Lauren Emily Lindmark
Copyright © 2018 dailydoseofcharm.com