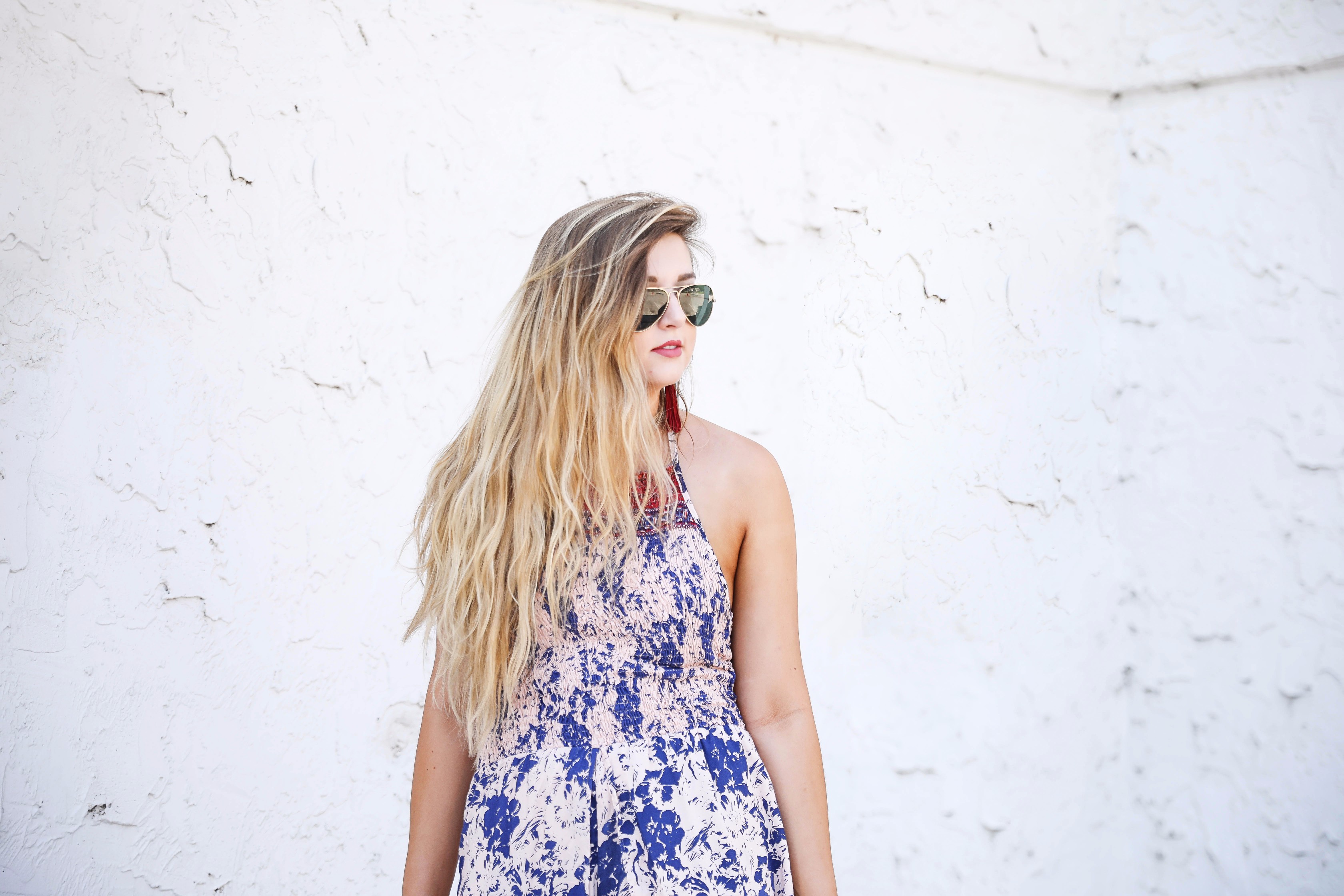 A Colorful Romper + Maxi | OOTD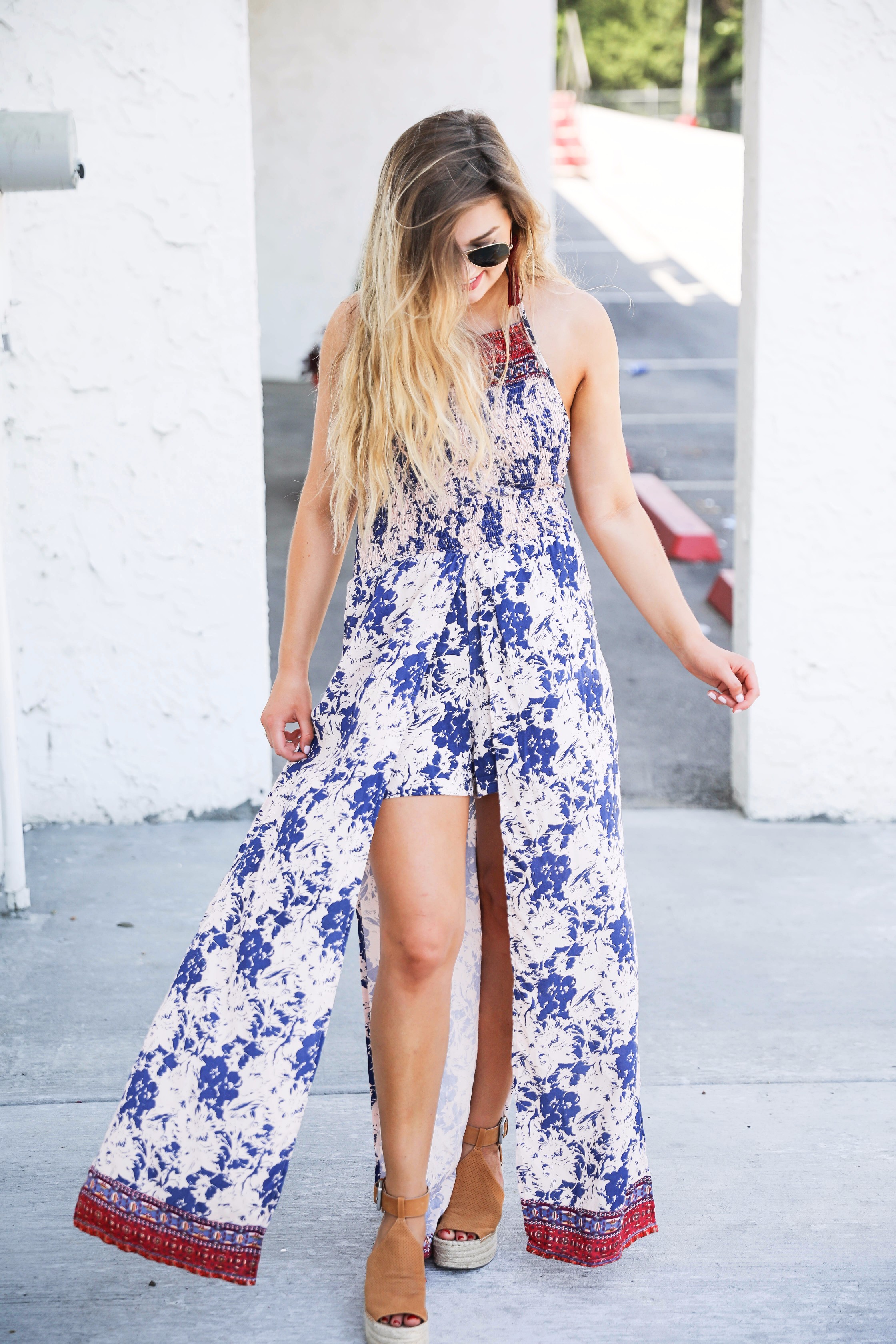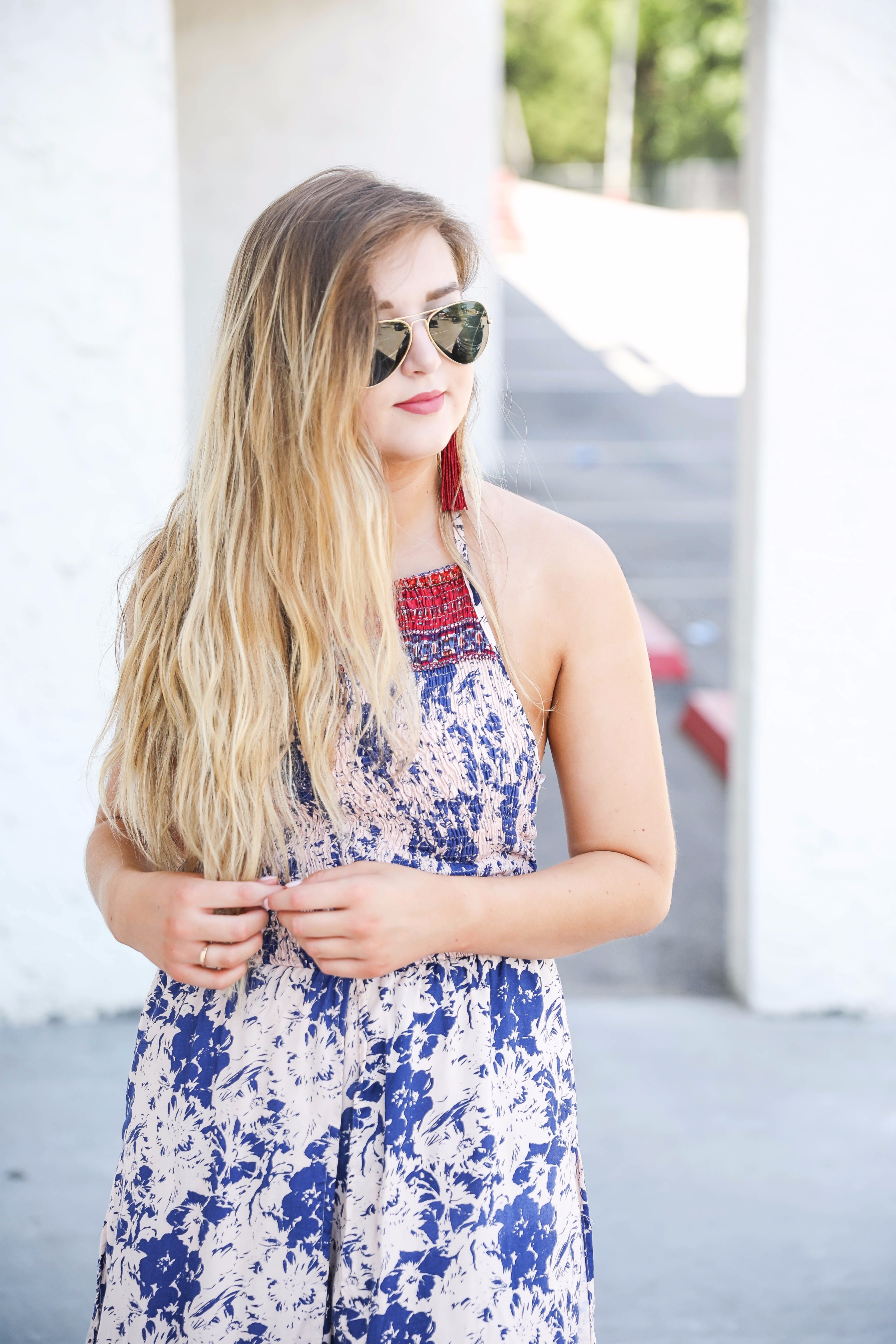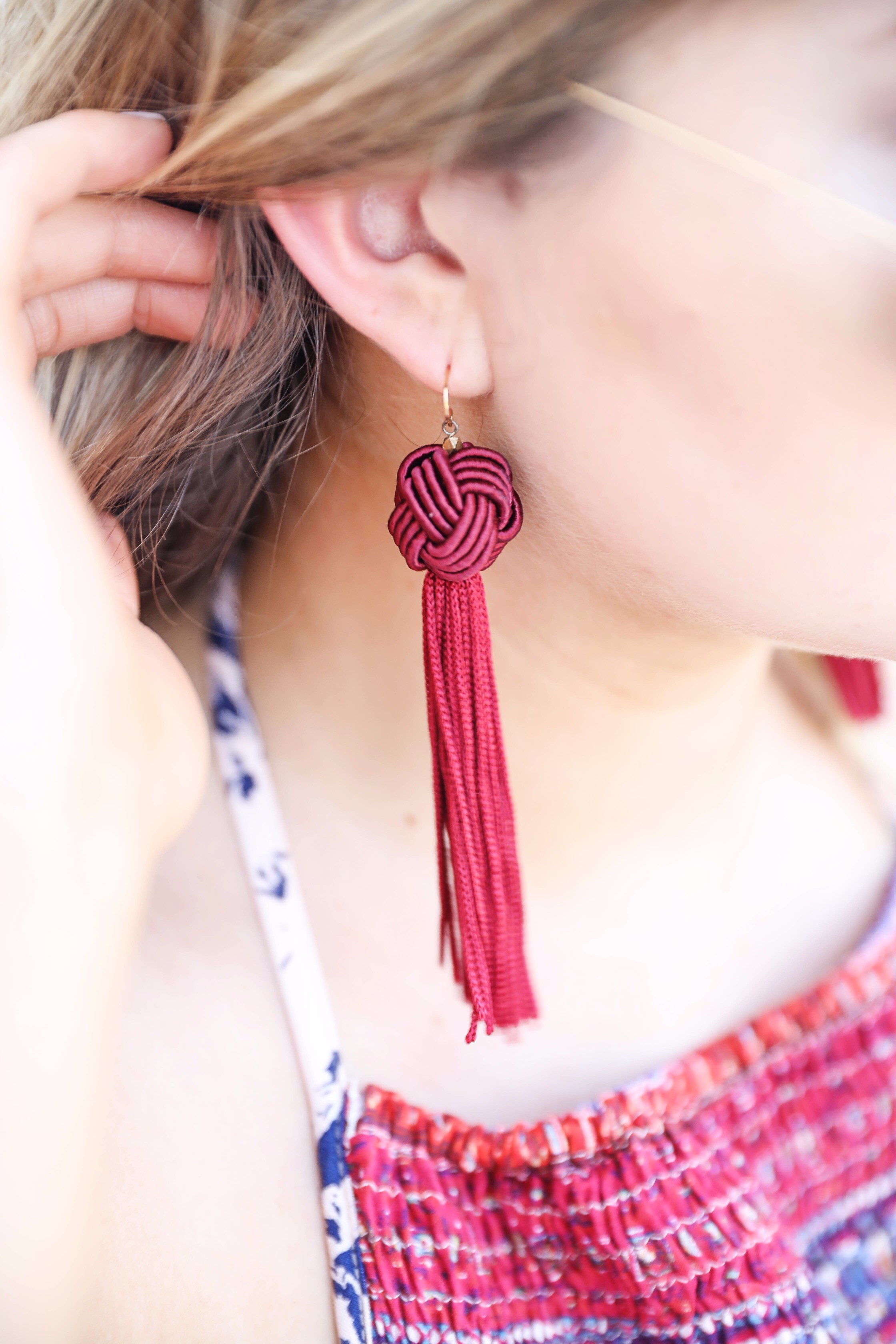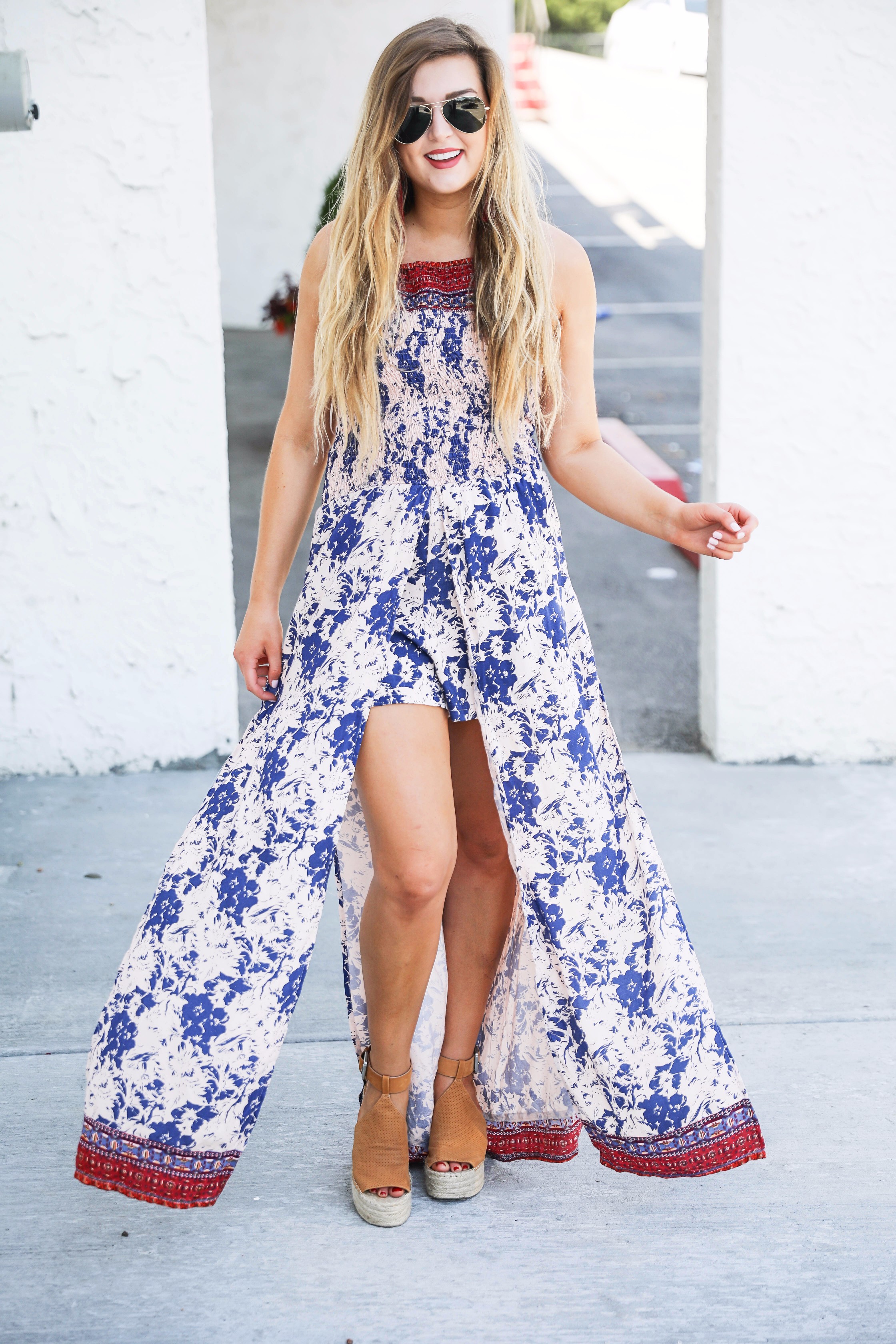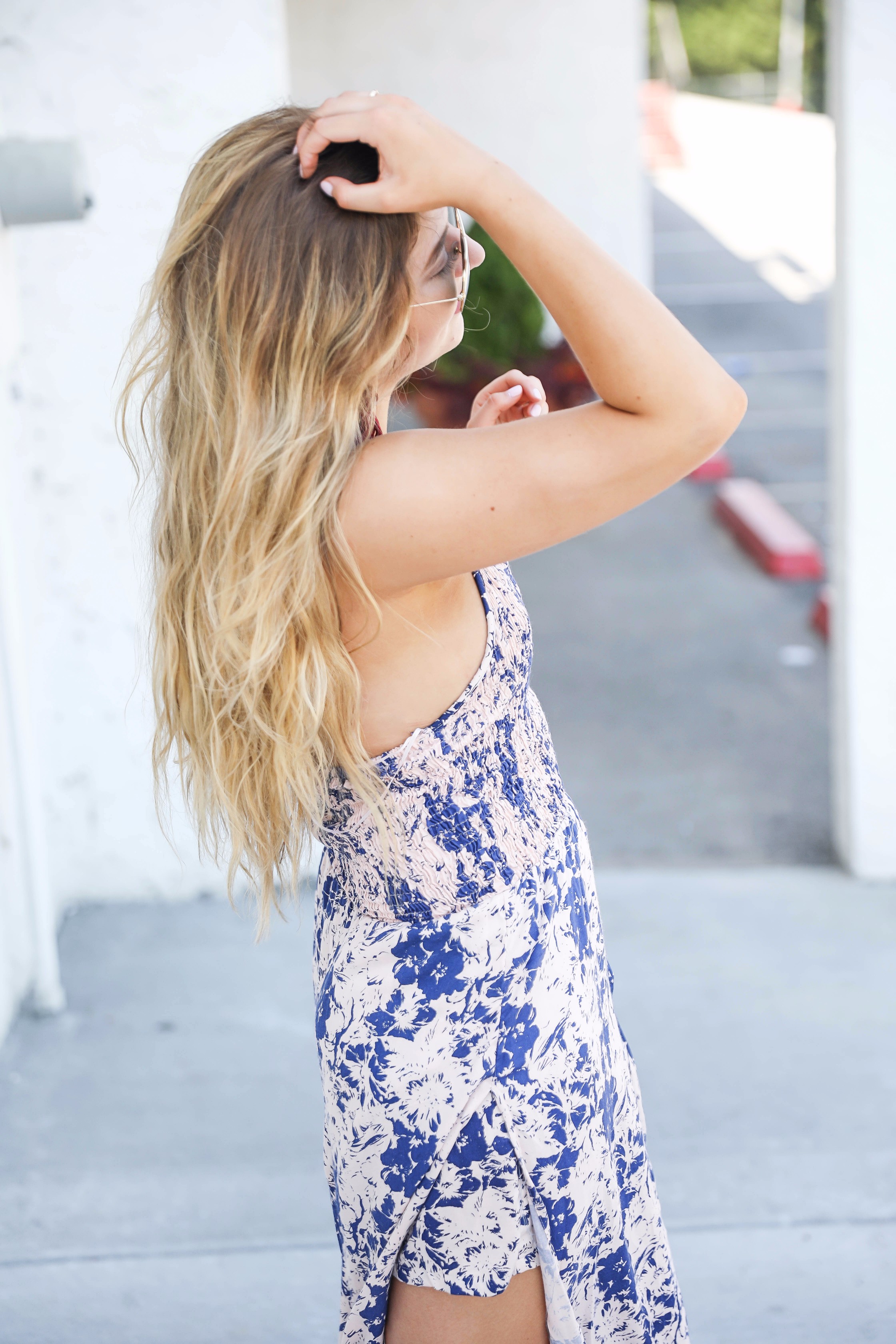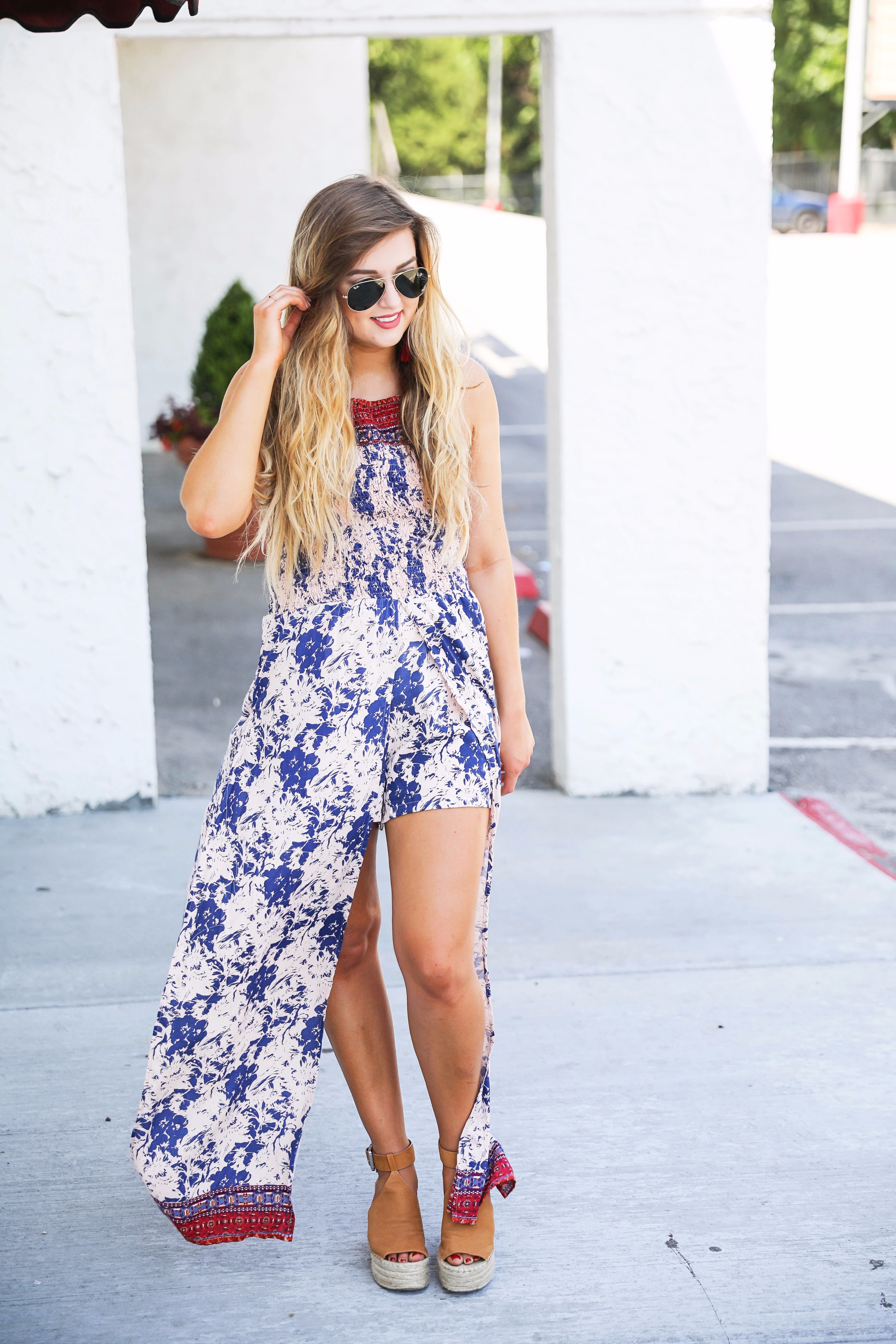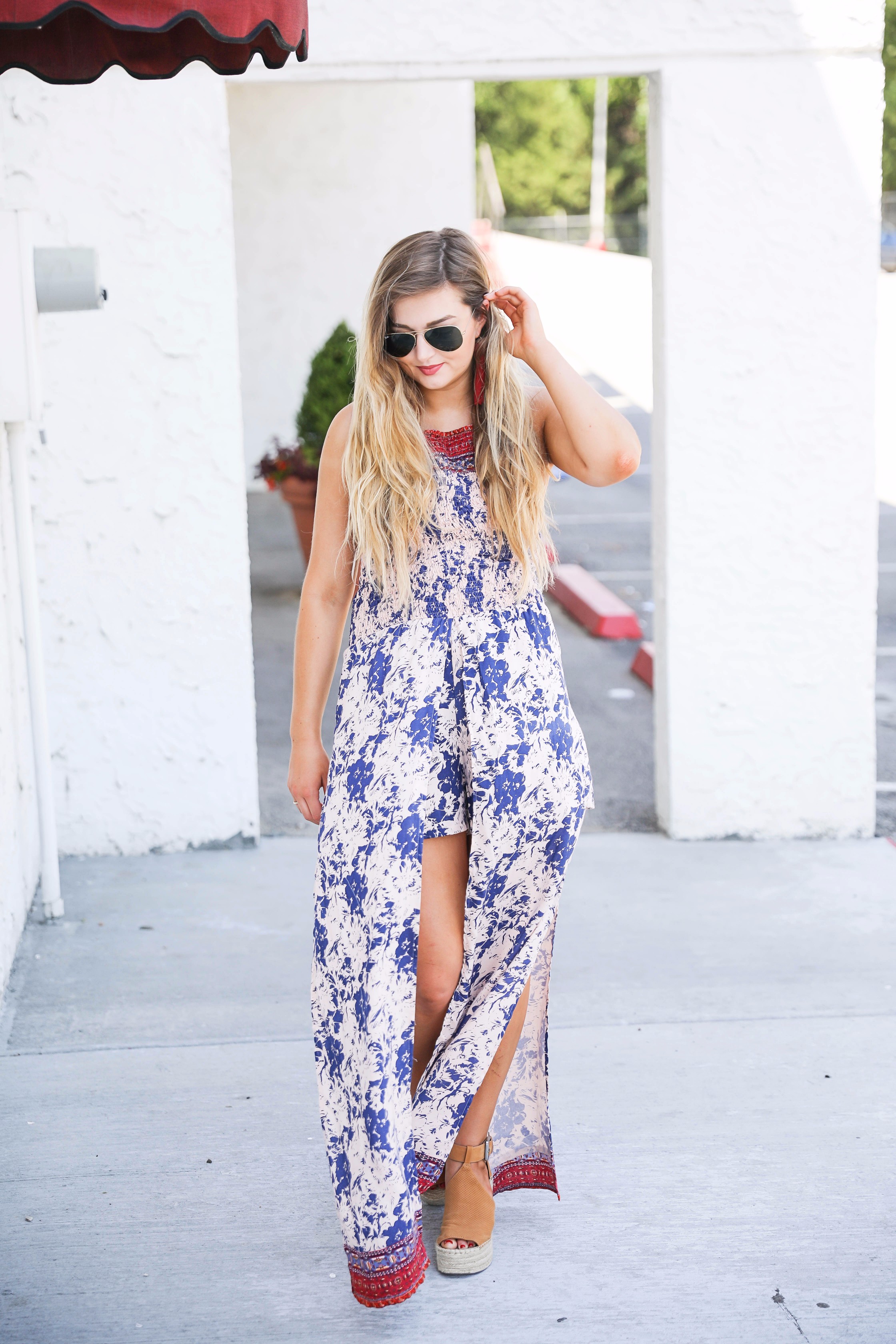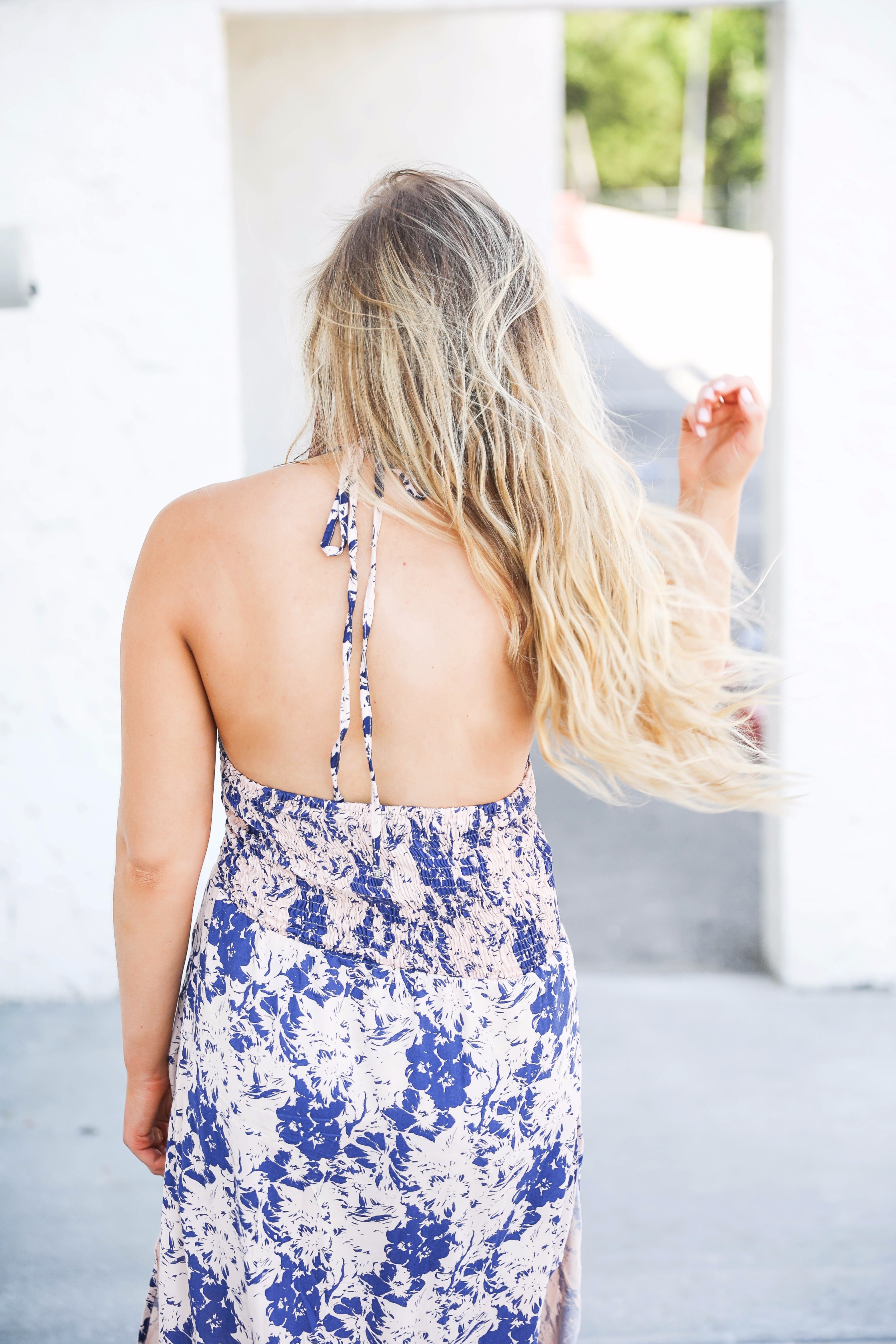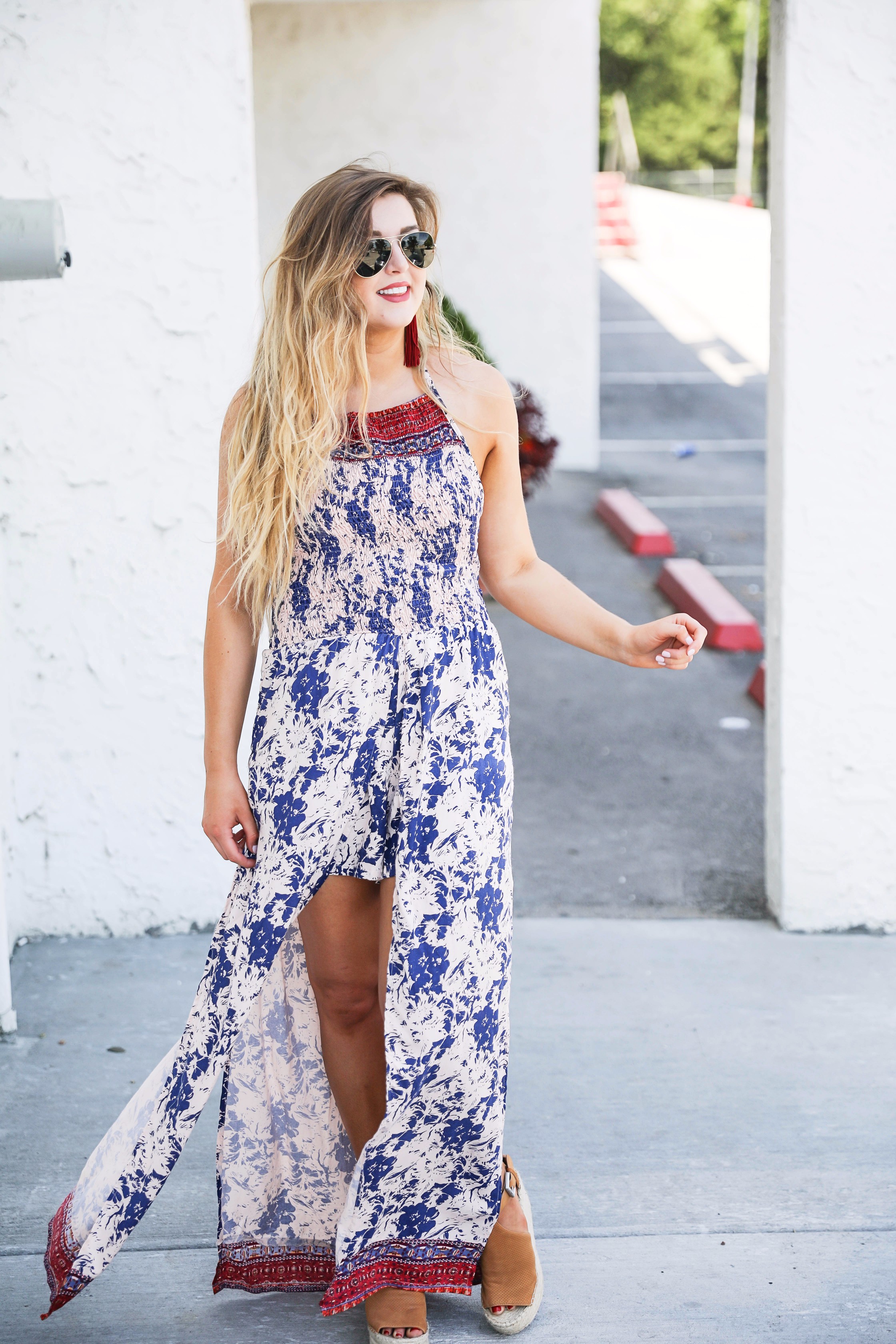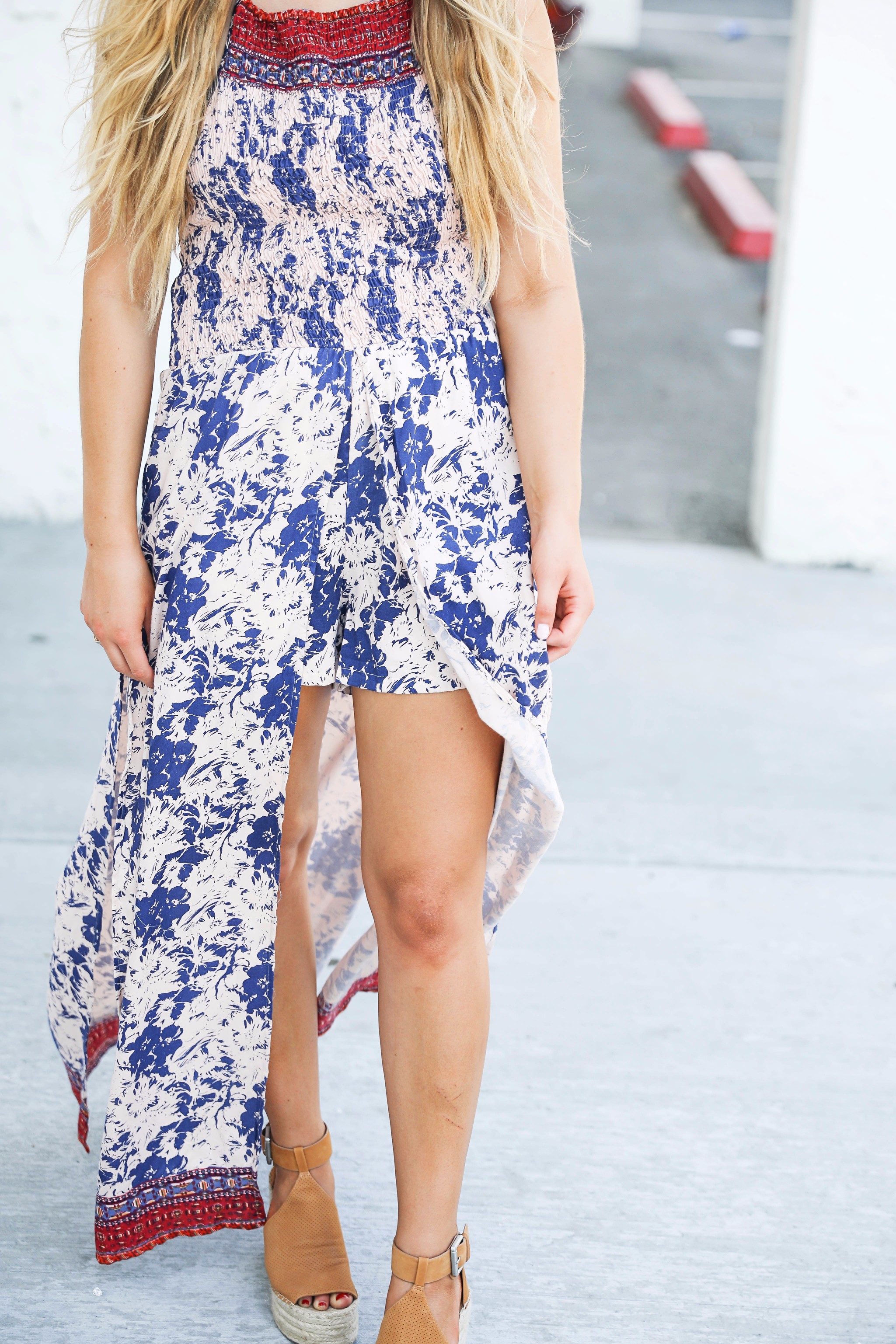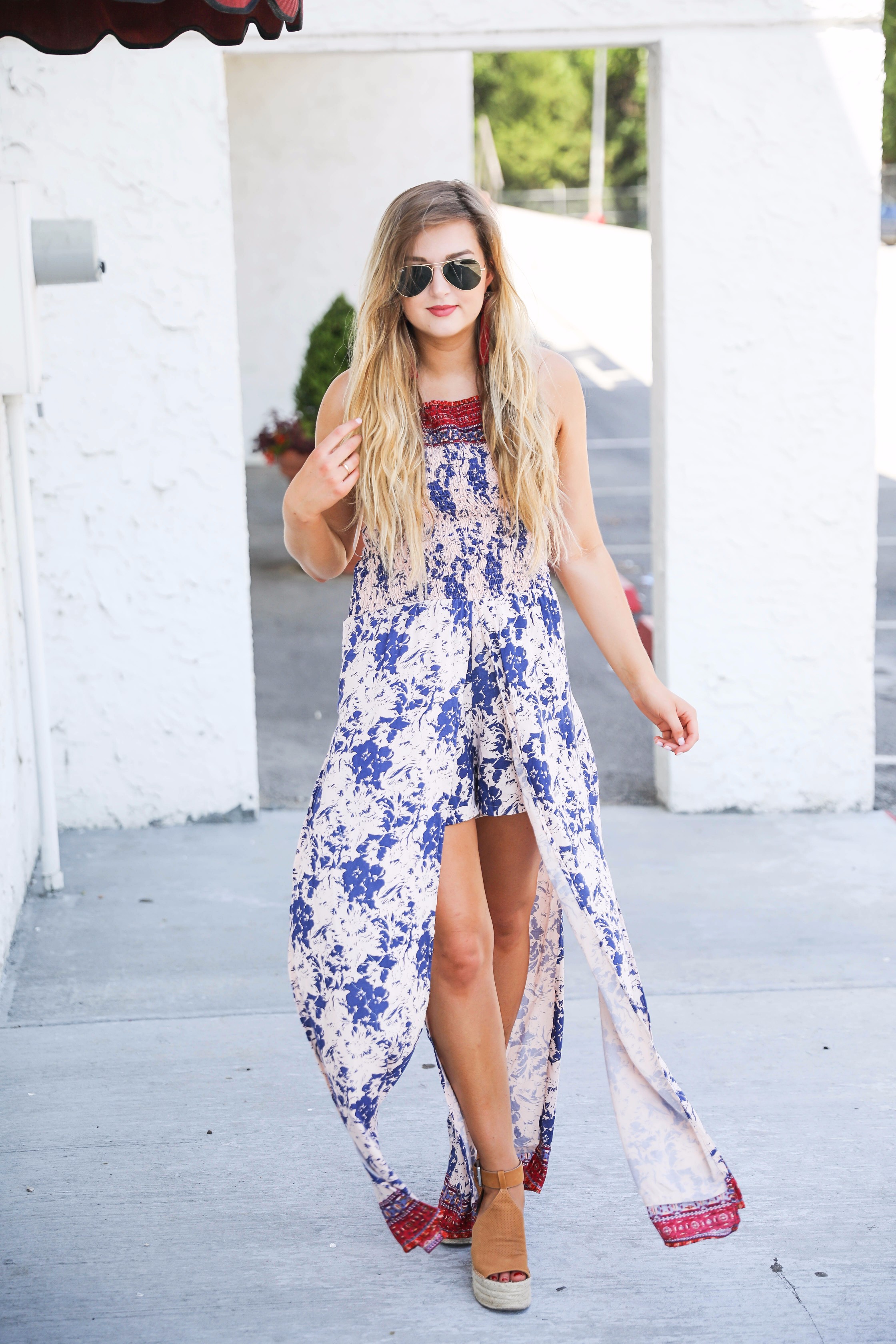 A romper. And a maxi. In one. GUYS. How perfect is this trend?! I have two right now, but I want this trend to continue so I can get more! I loved the fun boho pattern of this one and the halter made it even cuter. I didn't think the price was bad either! I paired it with my burgundy tassel earrings, which I found on Zappos for only $40 and of course my favorite wedges!
In other news, I NEVER wear lip color. I don't know why because I love it! I just never think to put it on. So I've made it a goal to start wearing it more and link the colors for you guys! I just bought this Mac set from the Nordstrom sale for $26.59 so I am excited to try it! It's a $40 value so the price isn't bad at all! I love the color I am wearing now though, I had never tried Pixi's lipgloss before so I decided to try this matte gloss and I think it's super cute! Comment your fav lipstick brands!
I'm happy to be back to outfit posts because I love them. This week's posts were way different if you didn't see them (I did a "putting up wallpaper video/post" and an "apartment tour and moving vlog/post"). Also, if you didn't catch my post yesterday make sure to check out my Nordstrom Anniversary Sale purchases and go shopping with me on my vlog!
xoxo,
Lauren Emily Lindmark
Copyright © 2017 dailydoseofcharm.com