The Sweater That You Need to Buy Now | OOTD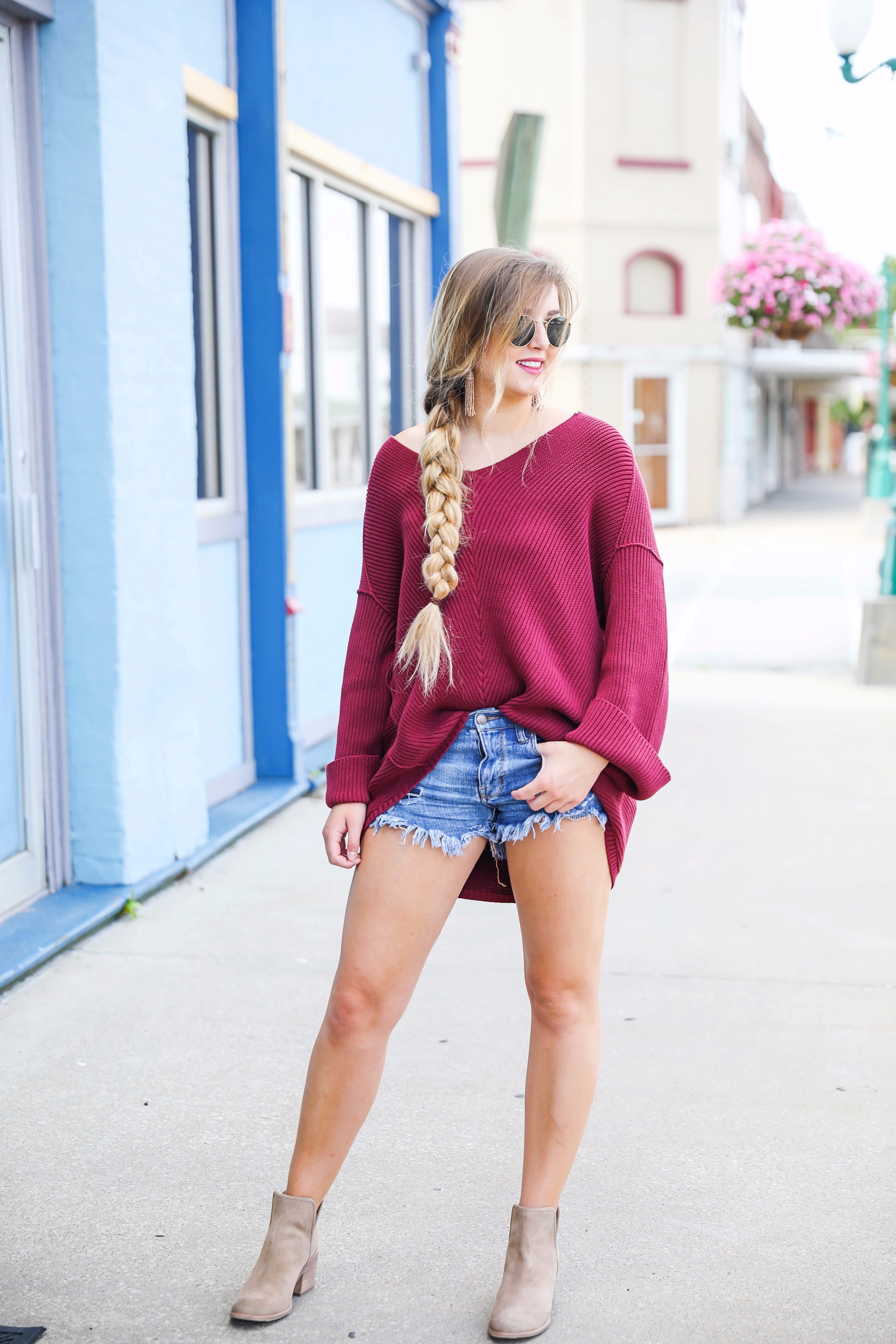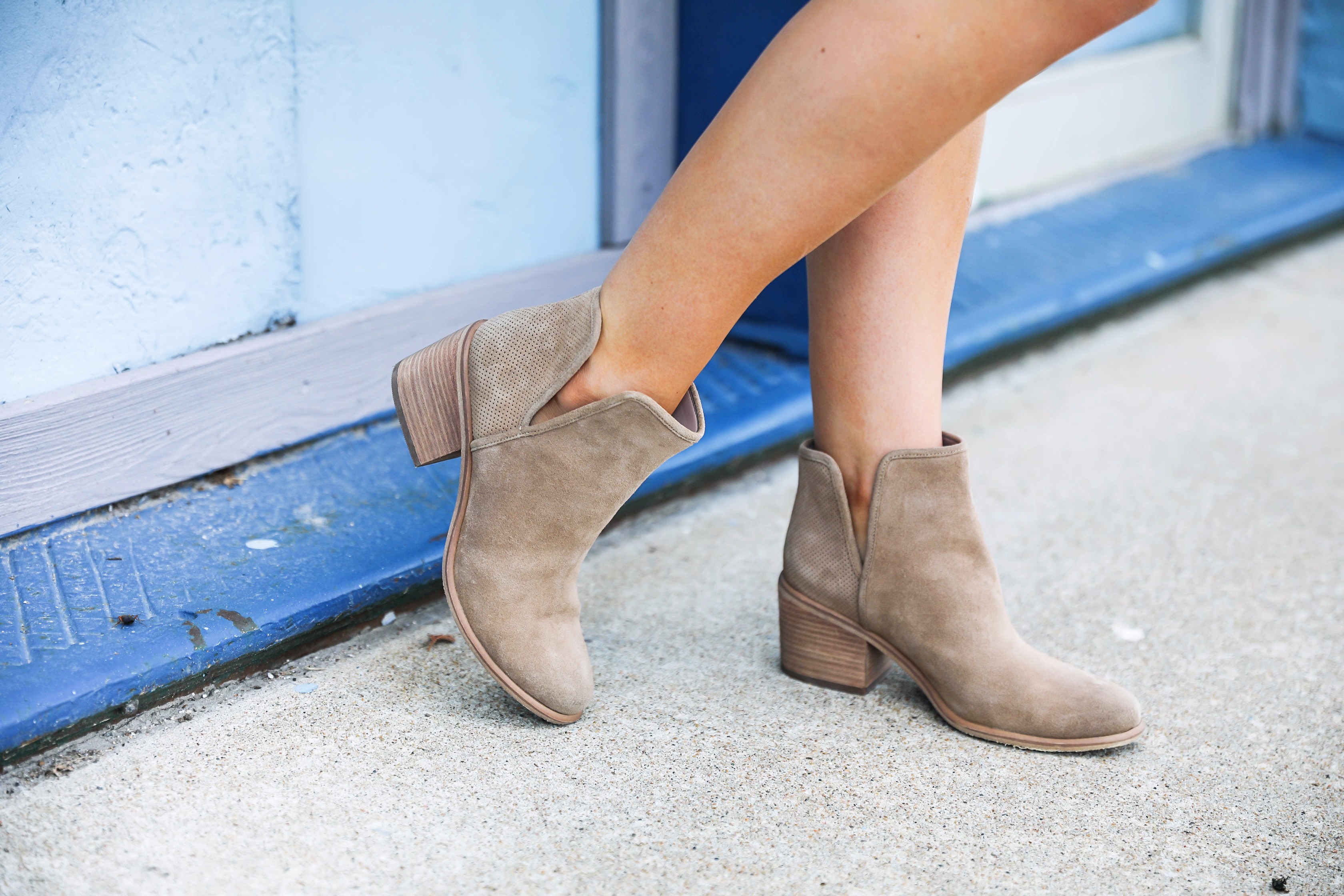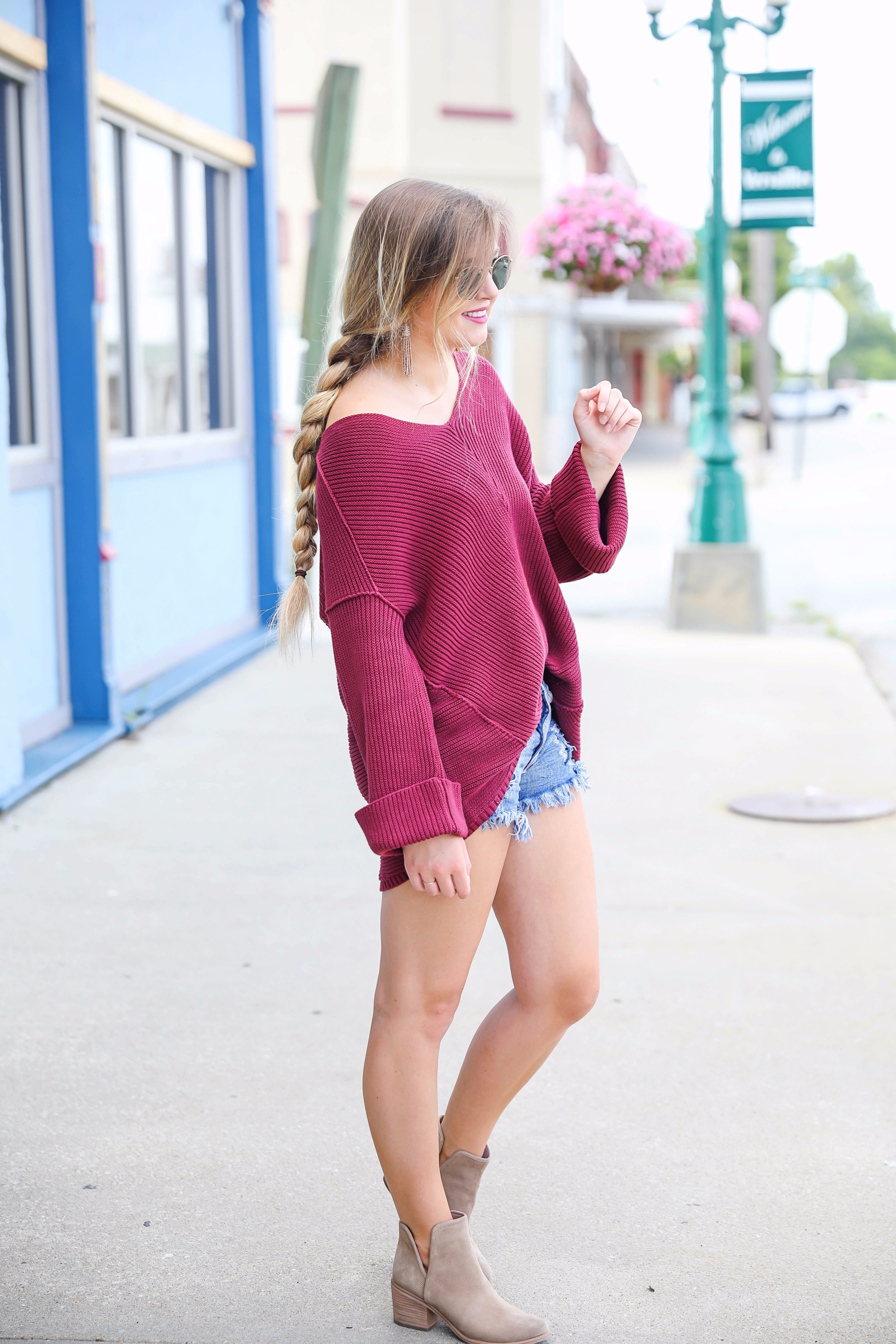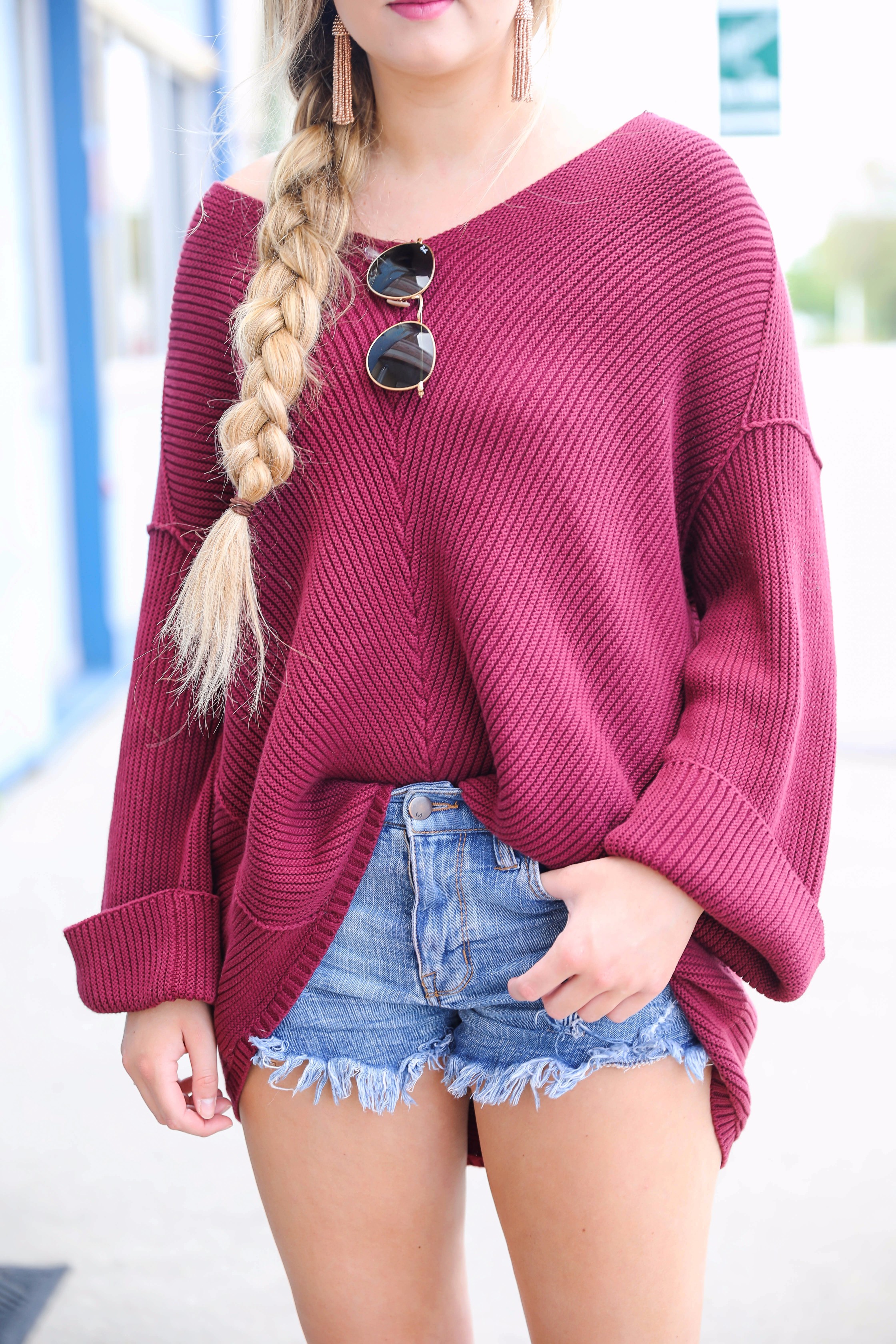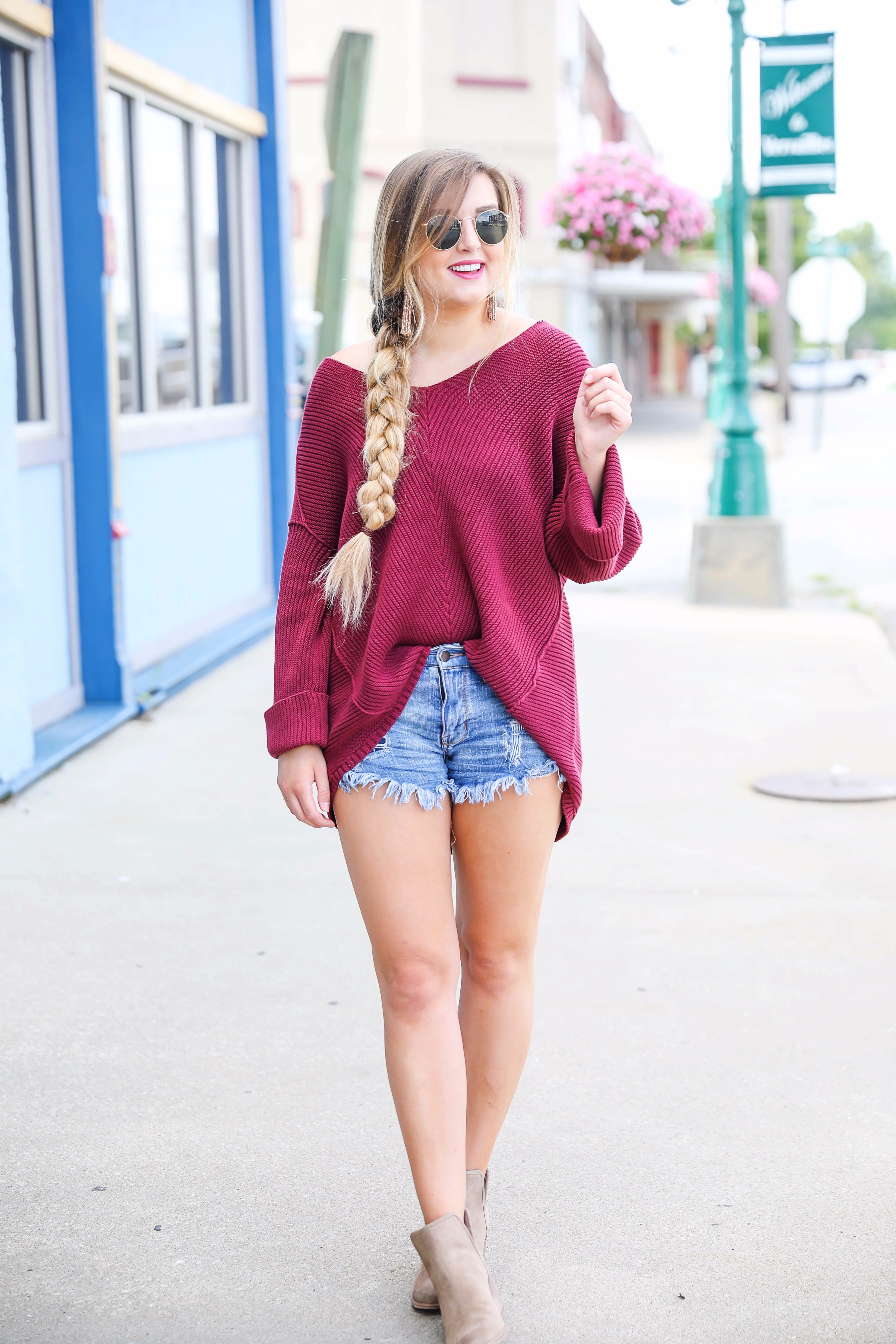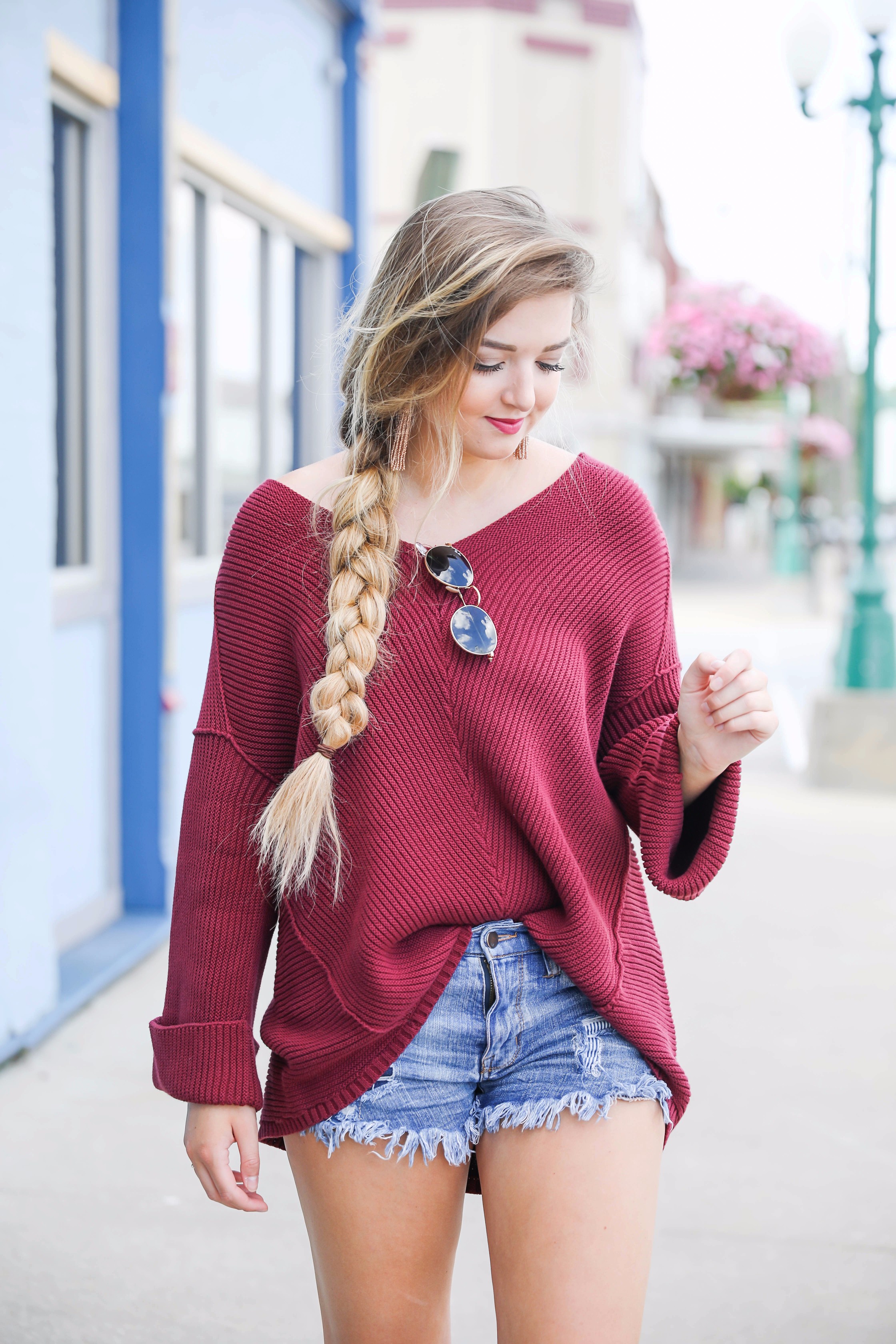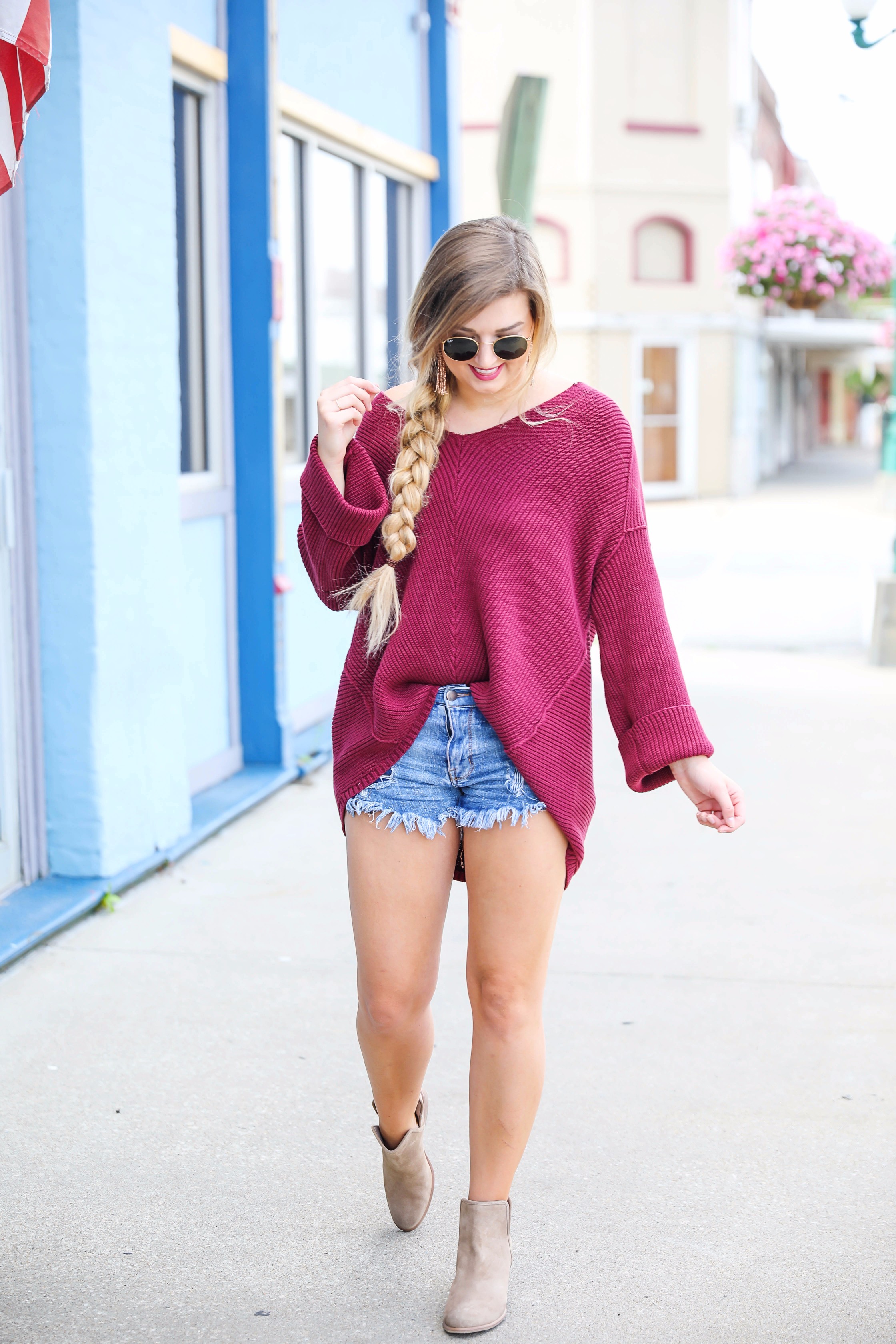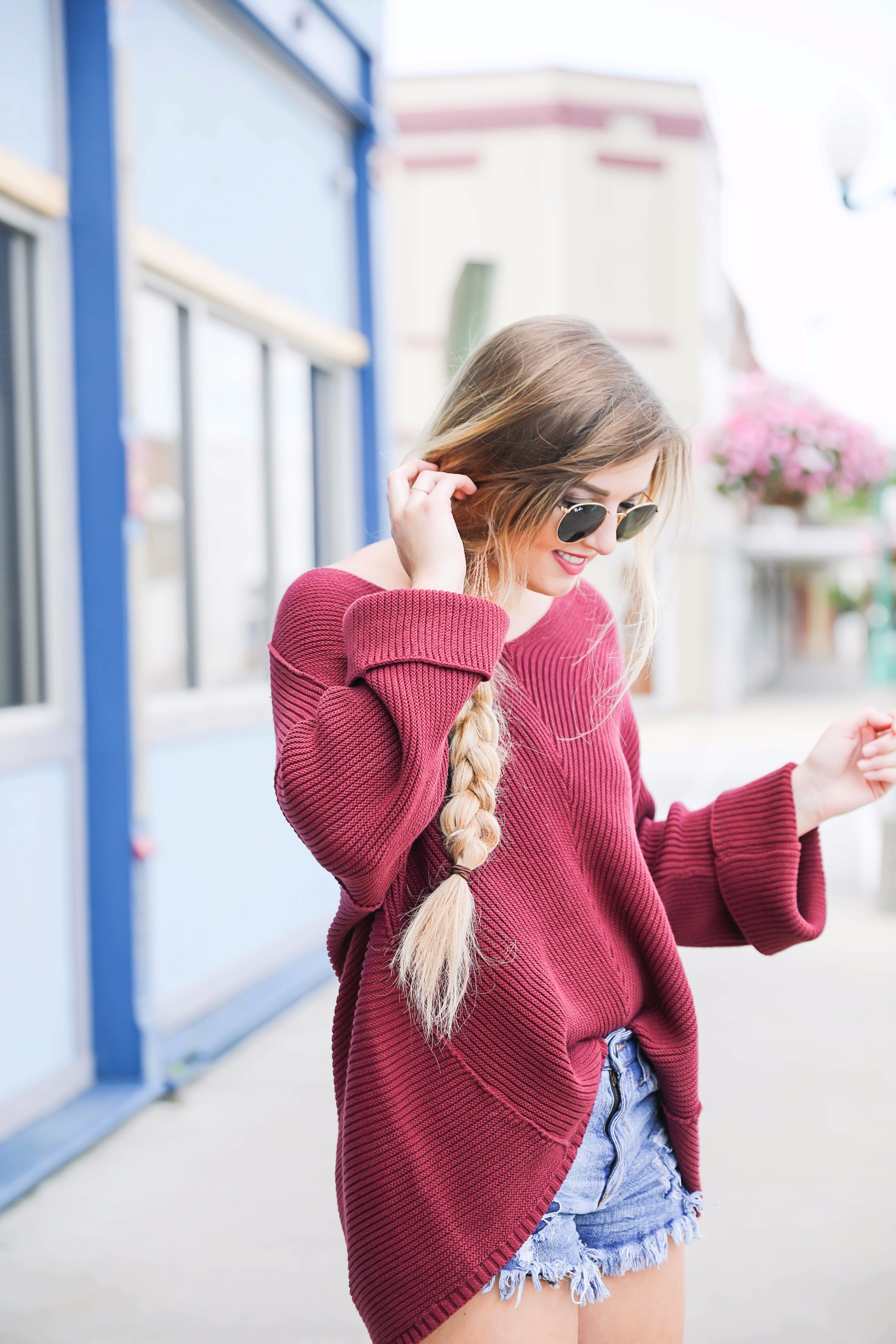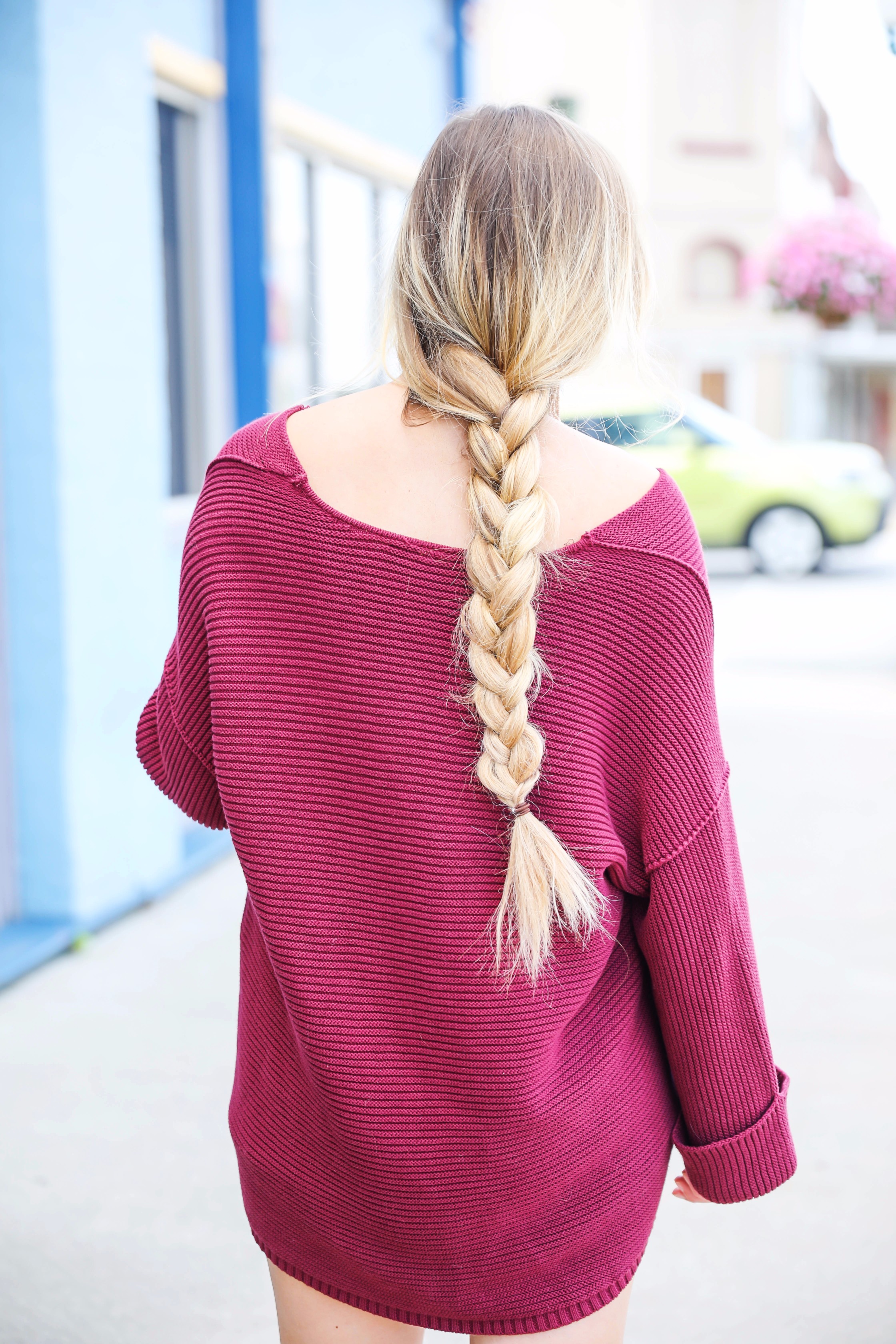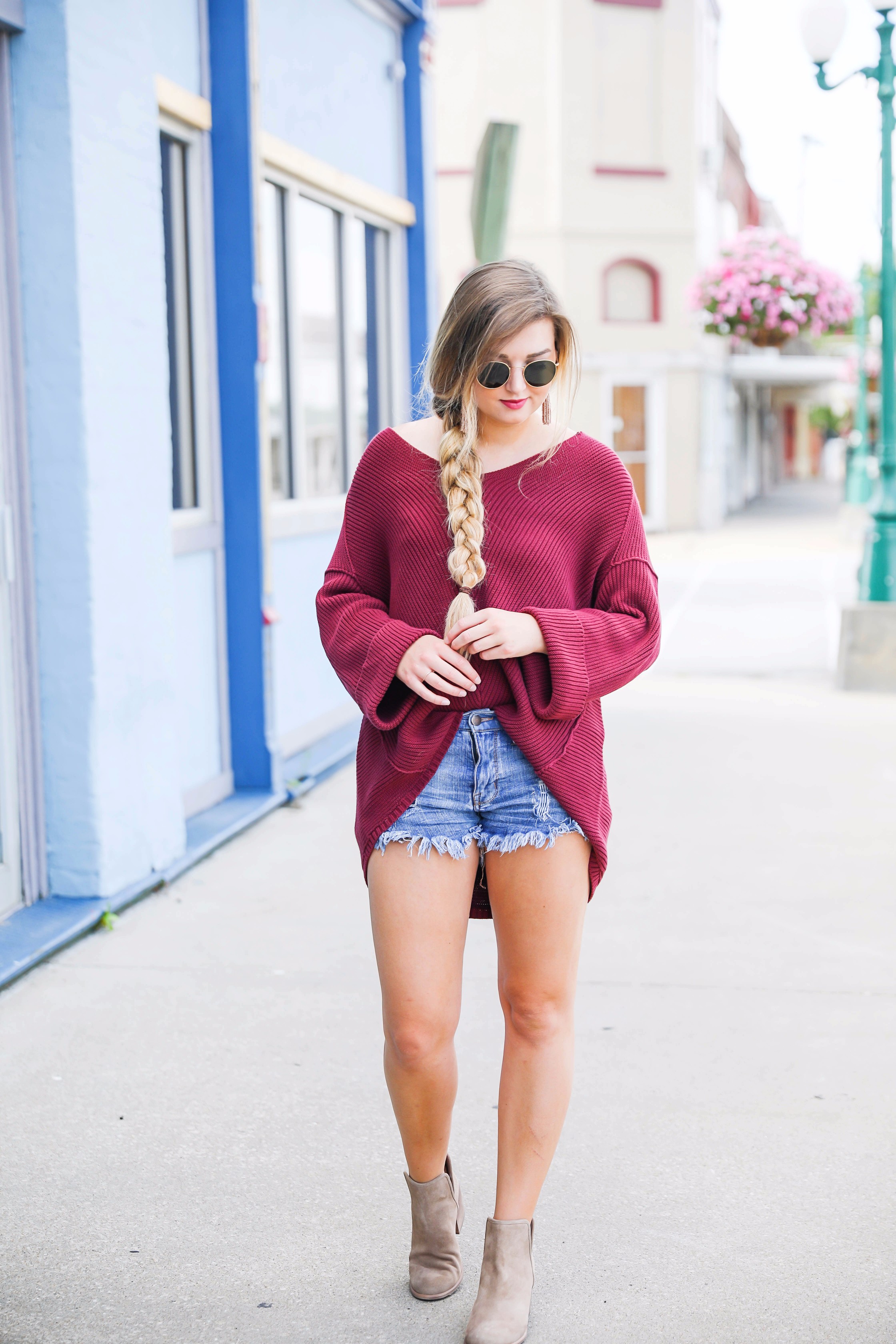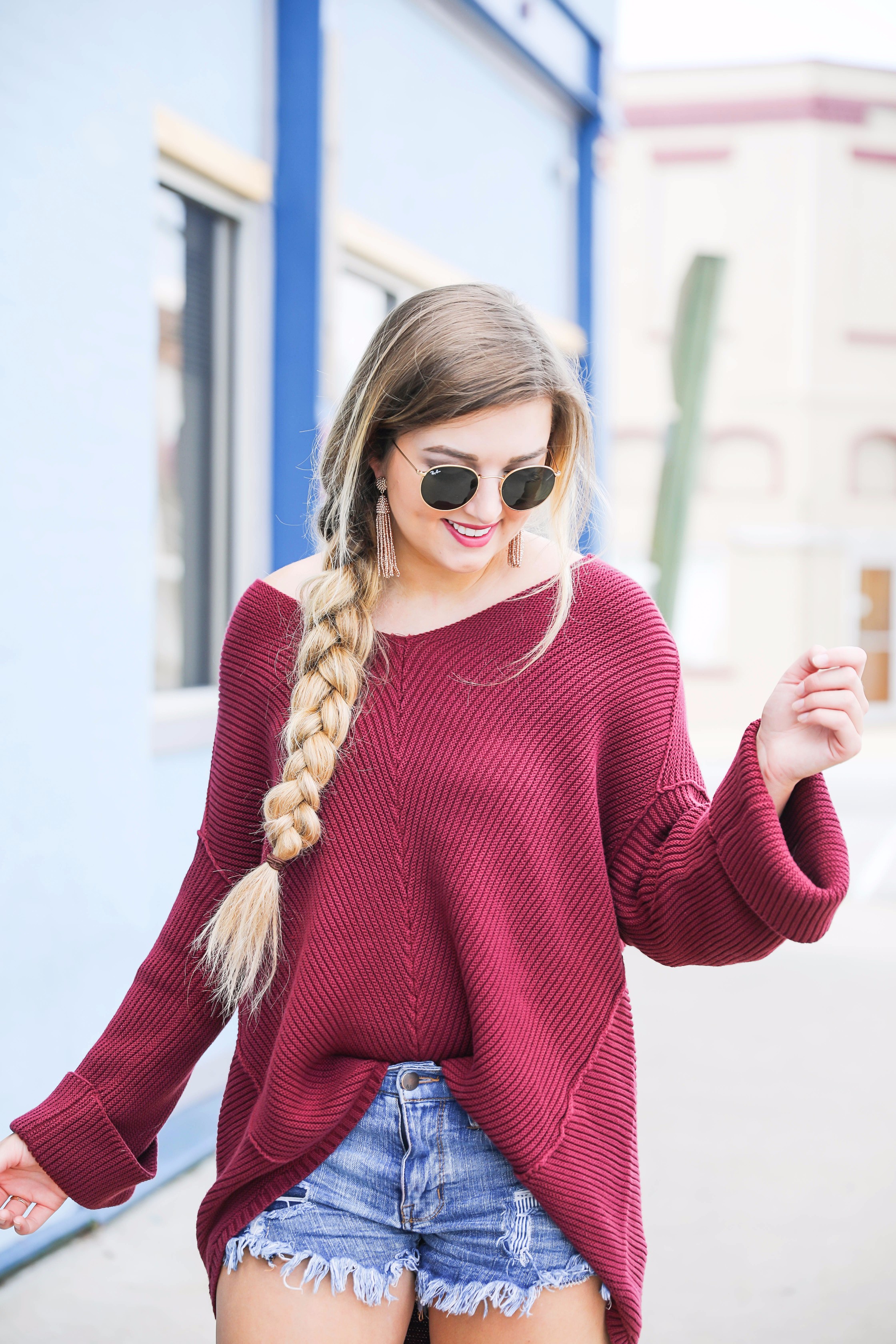 Haha want to know something gross? I had literal drops of sweat running down my body after shooting these. It's currently 94º outside as I am writing this and I took these photos about an hour ago. Safe to say this isn't really an "outfit of the day"…I just really wanted to style something I bought from the Nordstrom sale haha! I love the color of this sweater, I think it's the perfect fall color. Although I like wearing sweaters in the summer, it's much more of a May/September thing when the weather isn't feeling like the inner depths of the earth… Regardless, I thought it looked cute with these shorts and I'll be ready to wear it again.
I paired the look with some cute tassel earrings and my FAVORITE shoes from the NSale! These shoes are only $79 and I will be wearing them non-stop. They come in three other colors too! They run true to size, but if you are in between sizes I would size up. Lastly, I threw on some lip stick. Well…more like three kinds of lipstick (linked above)!
I took these in the town of Versailles which is by my lake house is Missouri. The town is so cute and I don't shoot there enough! It's funny because no on pronounces the town the French way, everyone just says "Ver – sails" like a sail on a sailboat. Very Missourian haha. There are so many cute little building though and we just got an ice cream shop! I can't wait to try it!
In other news, it's my daddy's birthday! He is the most amazing father to my sisters and I, and an amazing husband to my mom. Everyone in his life is so lucky to know him! He was featured in this vlog the other day and it was cracking us up (and making us happy) how many comments were about him and how funny he is (he never fails to make me smile)! I swear most of my friends like him better than me (I can't blame them) because he is always the life of the party! He is also the most giving person I know, such an amazing example of who I should strive to be. He works his butt of for my family and others and we are so lucky.
Happy Monday y'all!
xoxo,
Lauren Emily Lindmark
Copyright © 2017 dailydoseofcharm.com