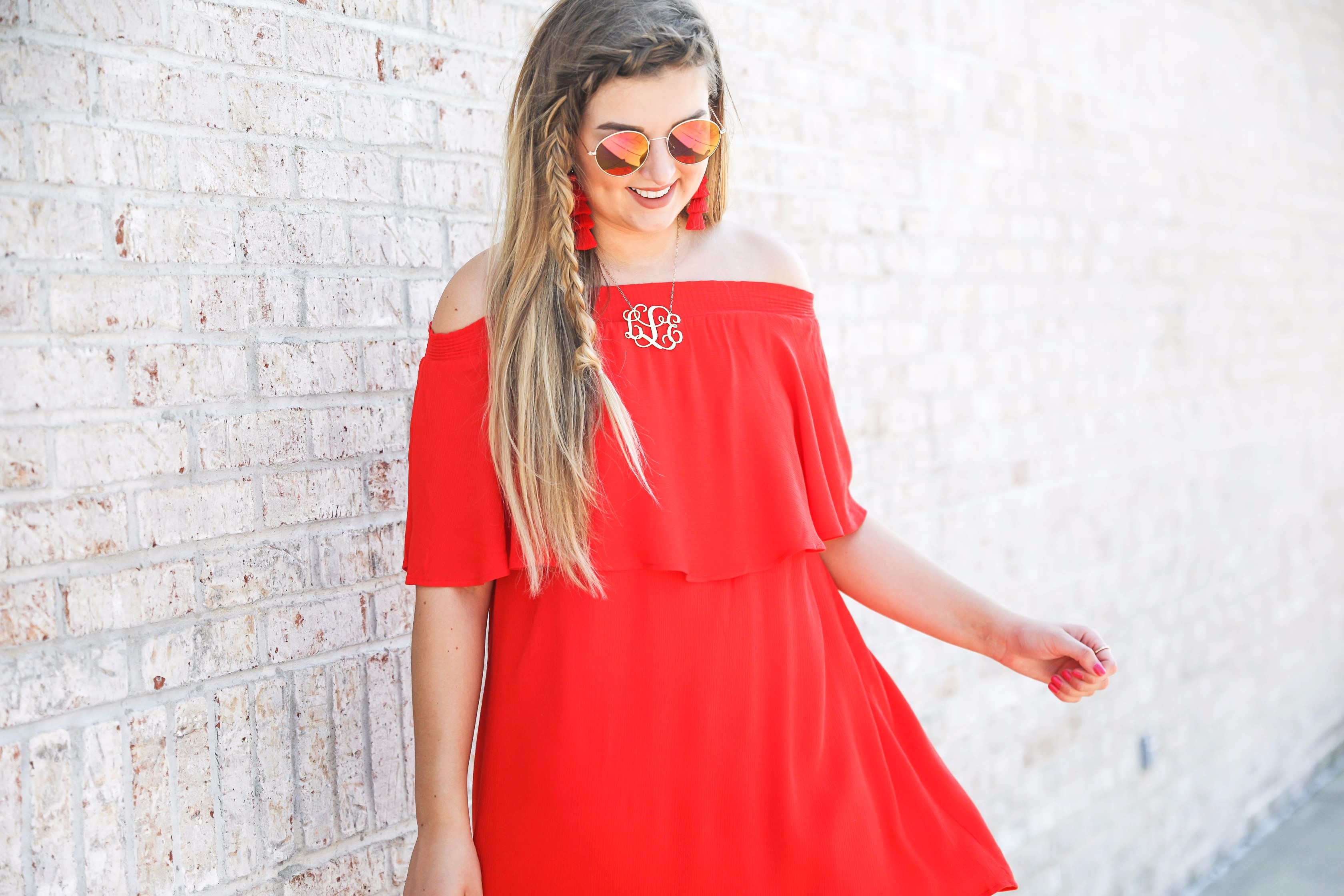 Ready in Red | OOTD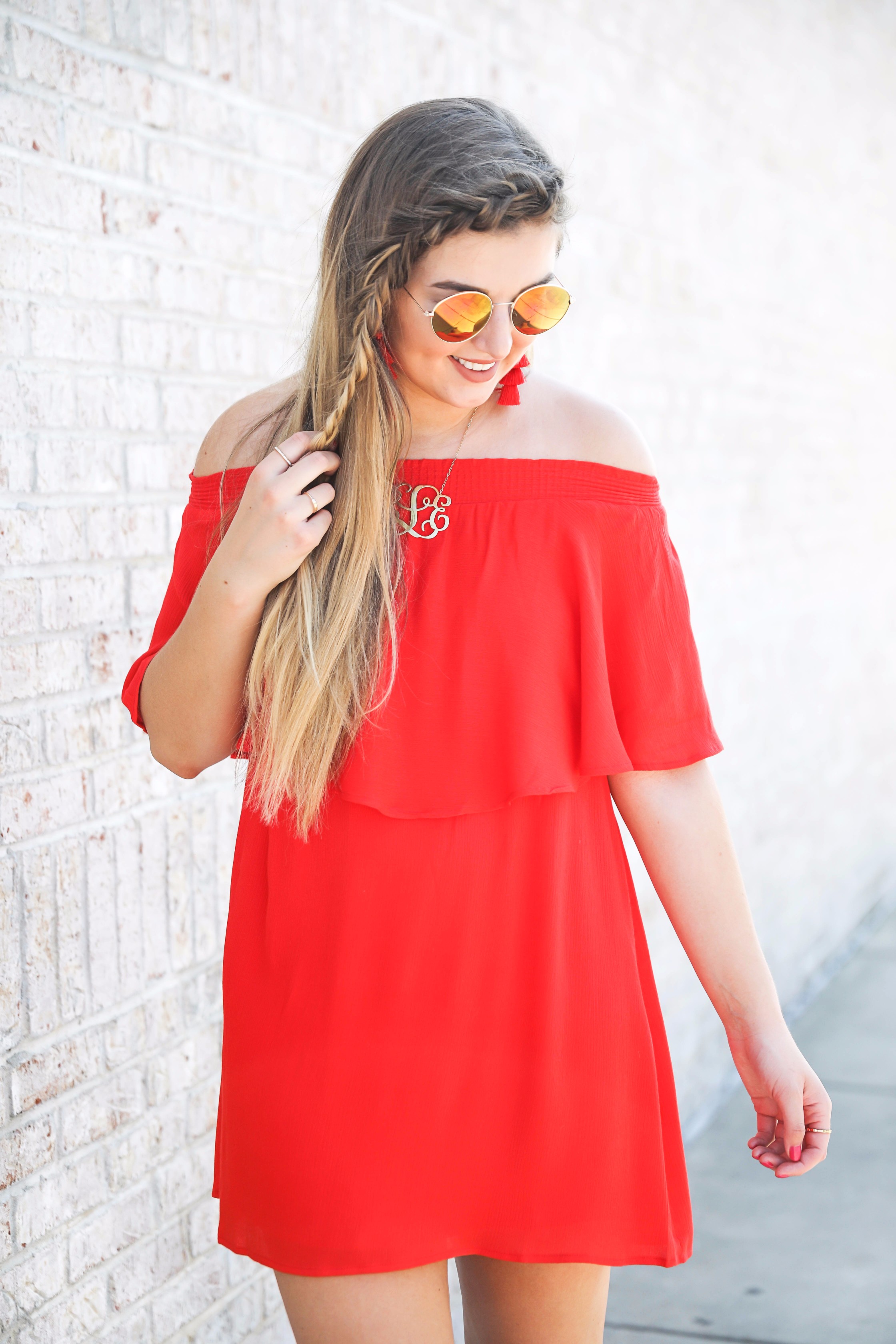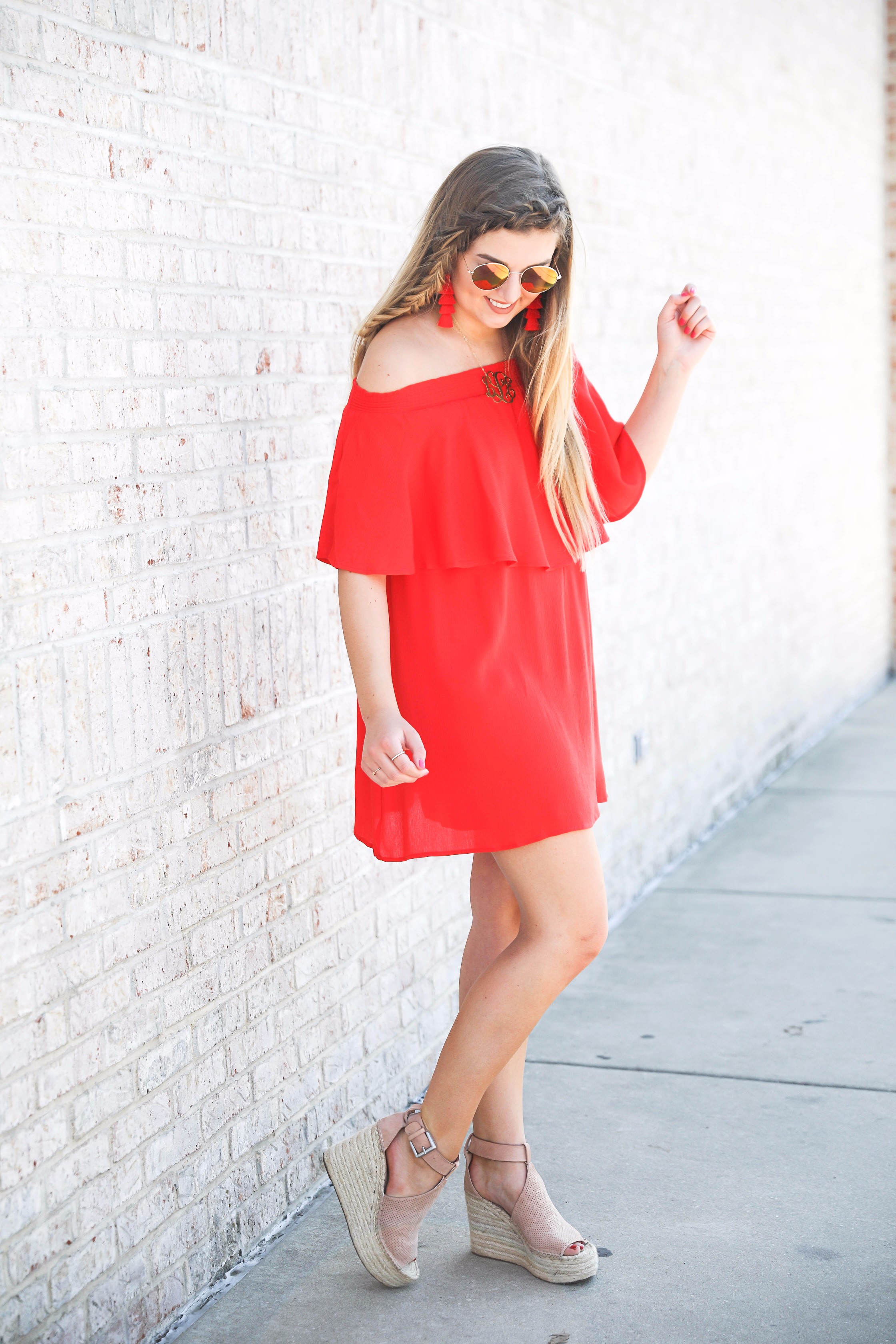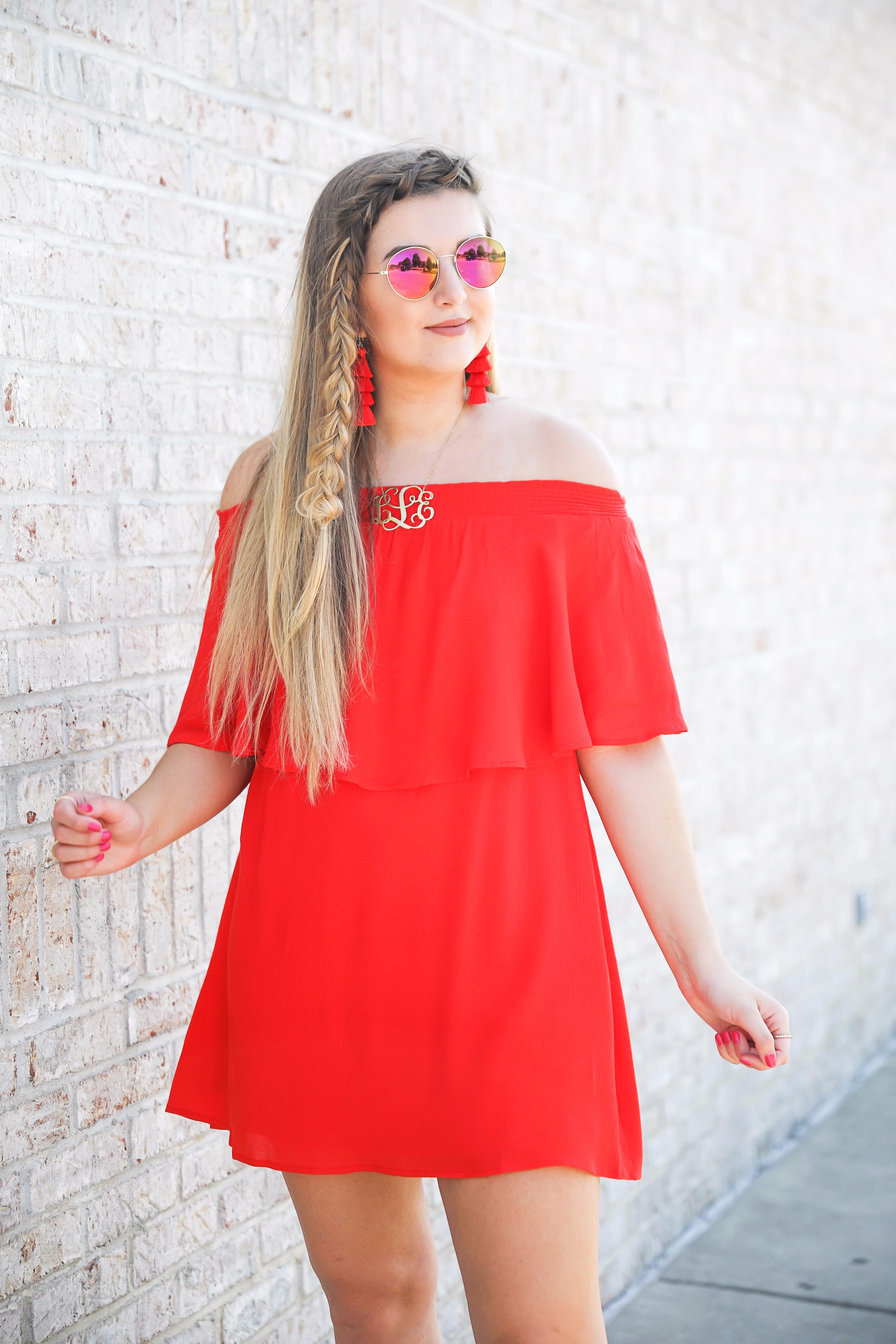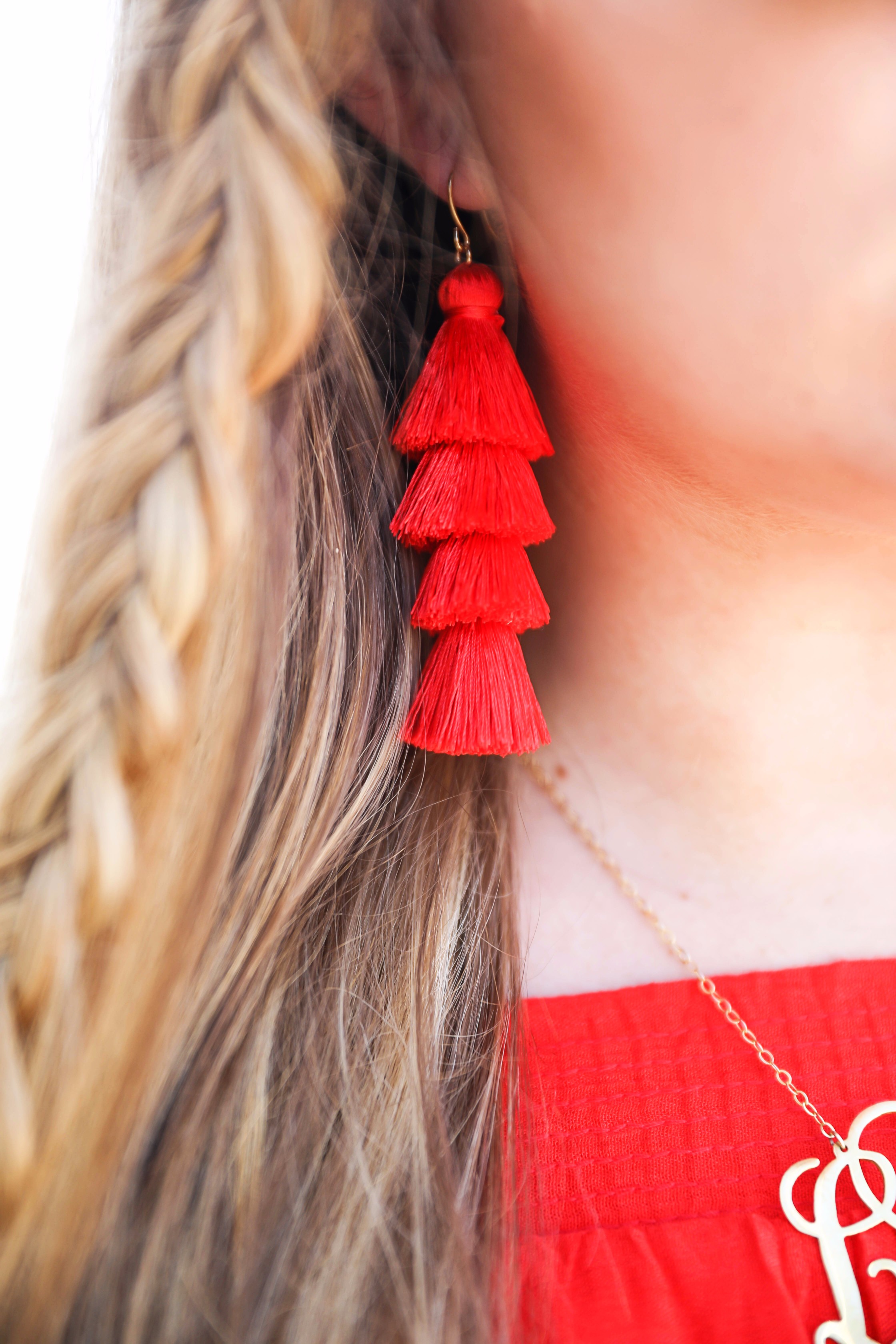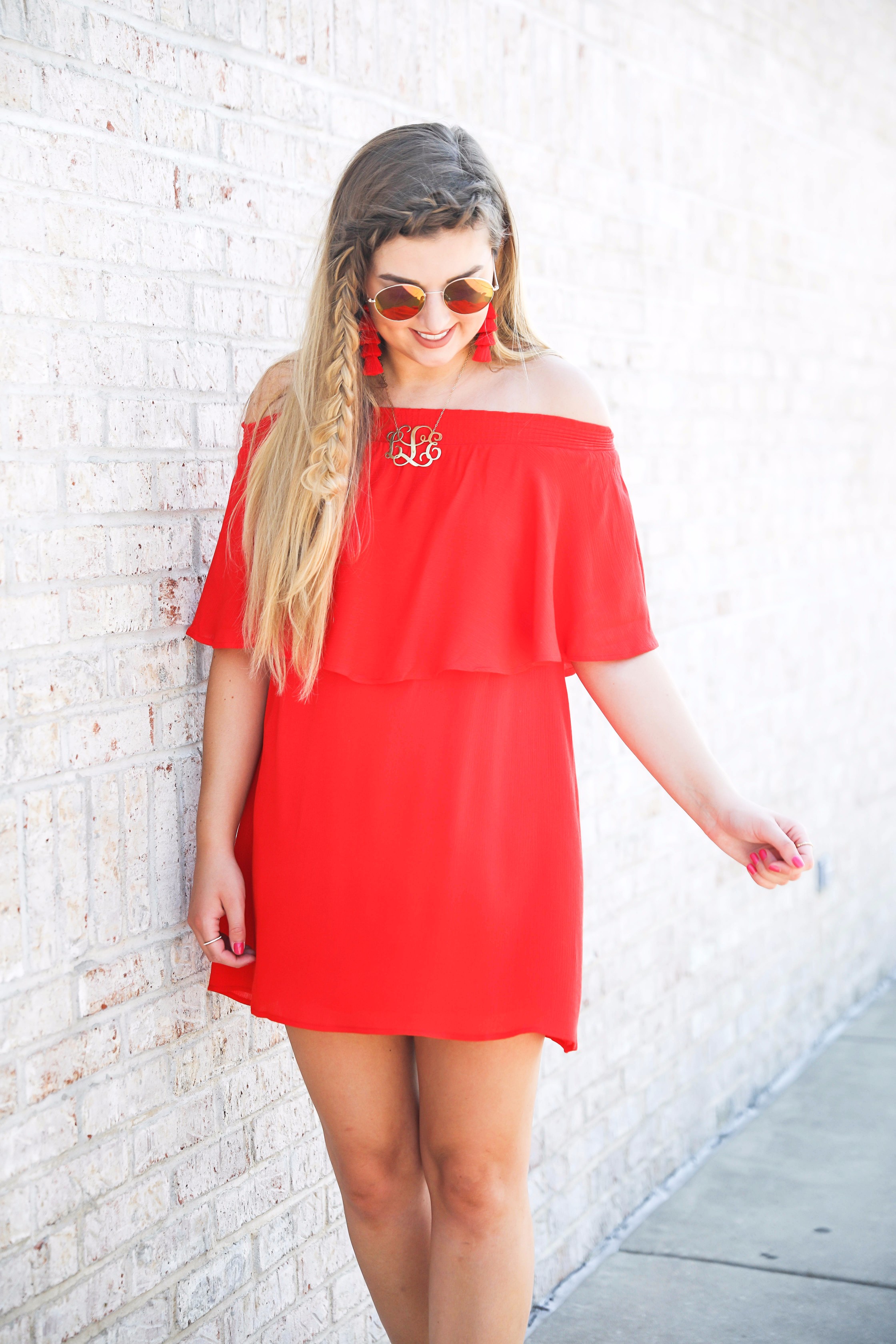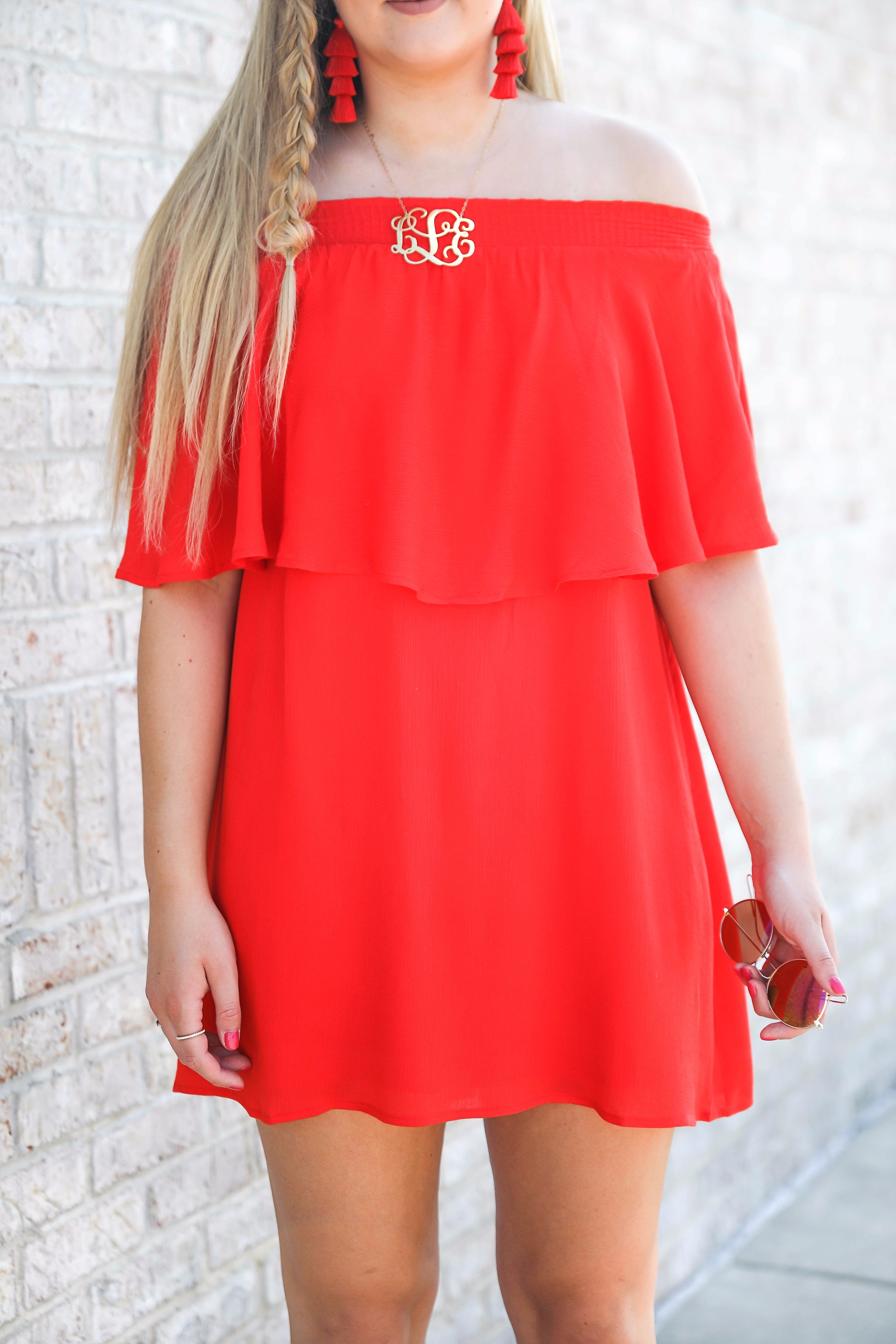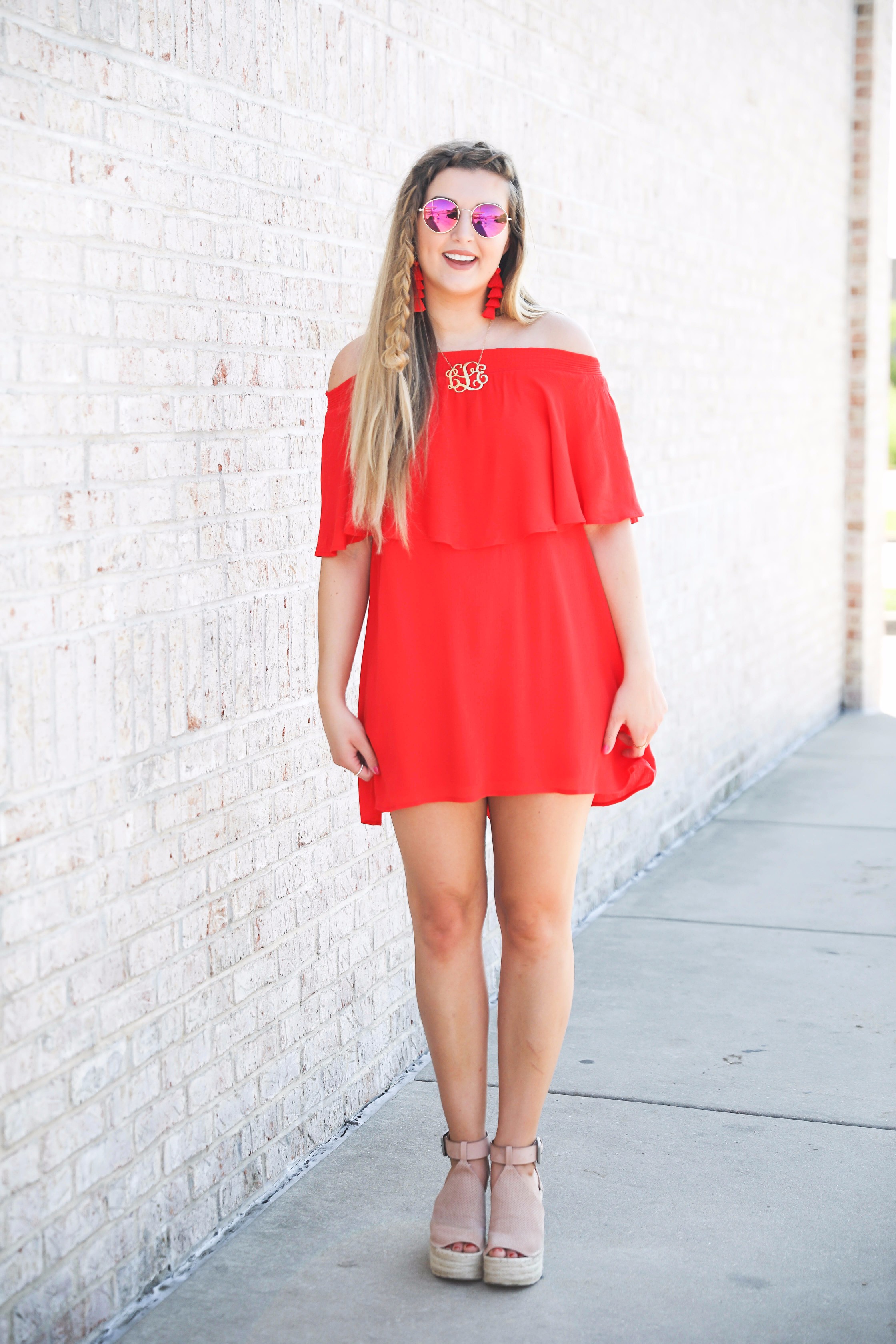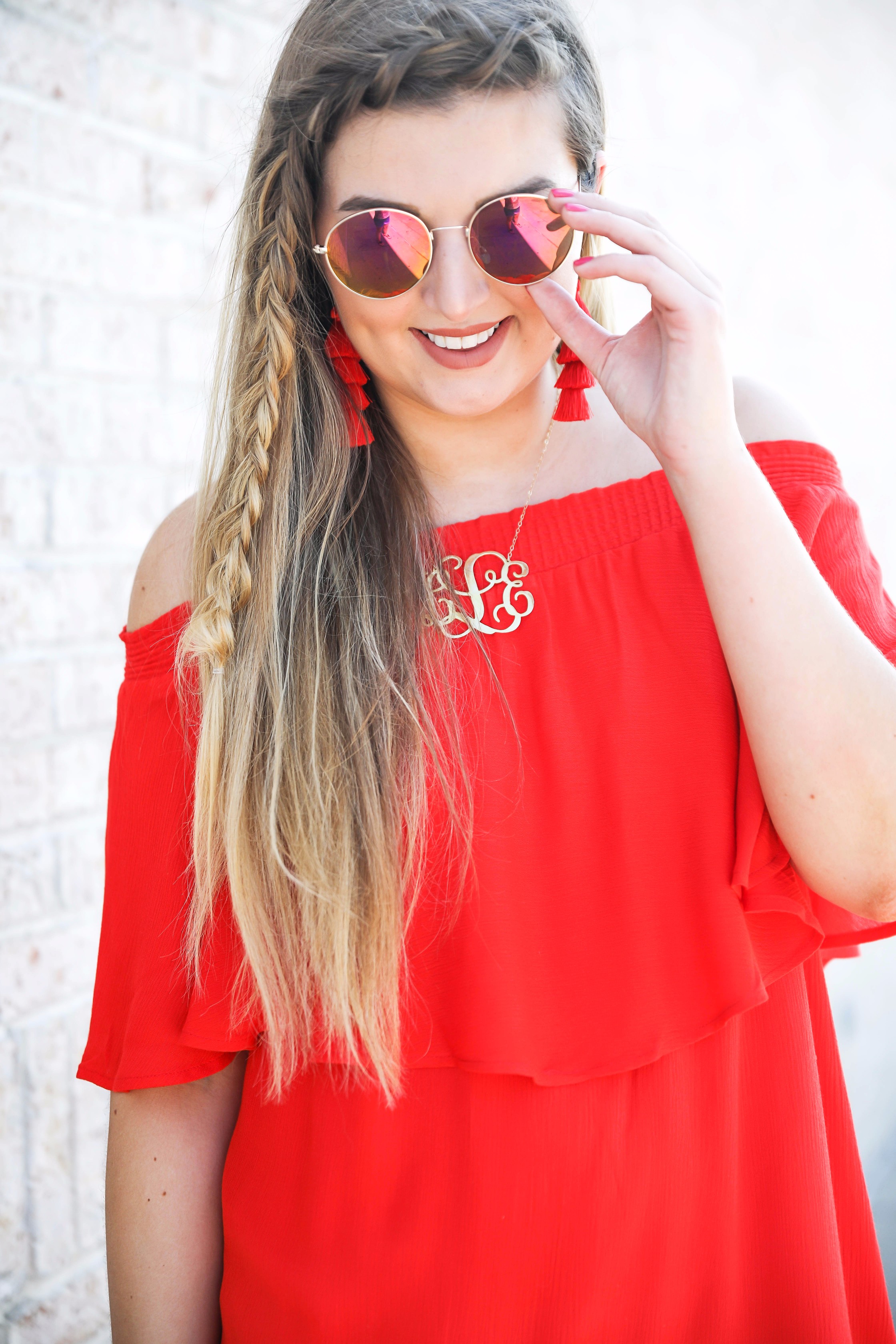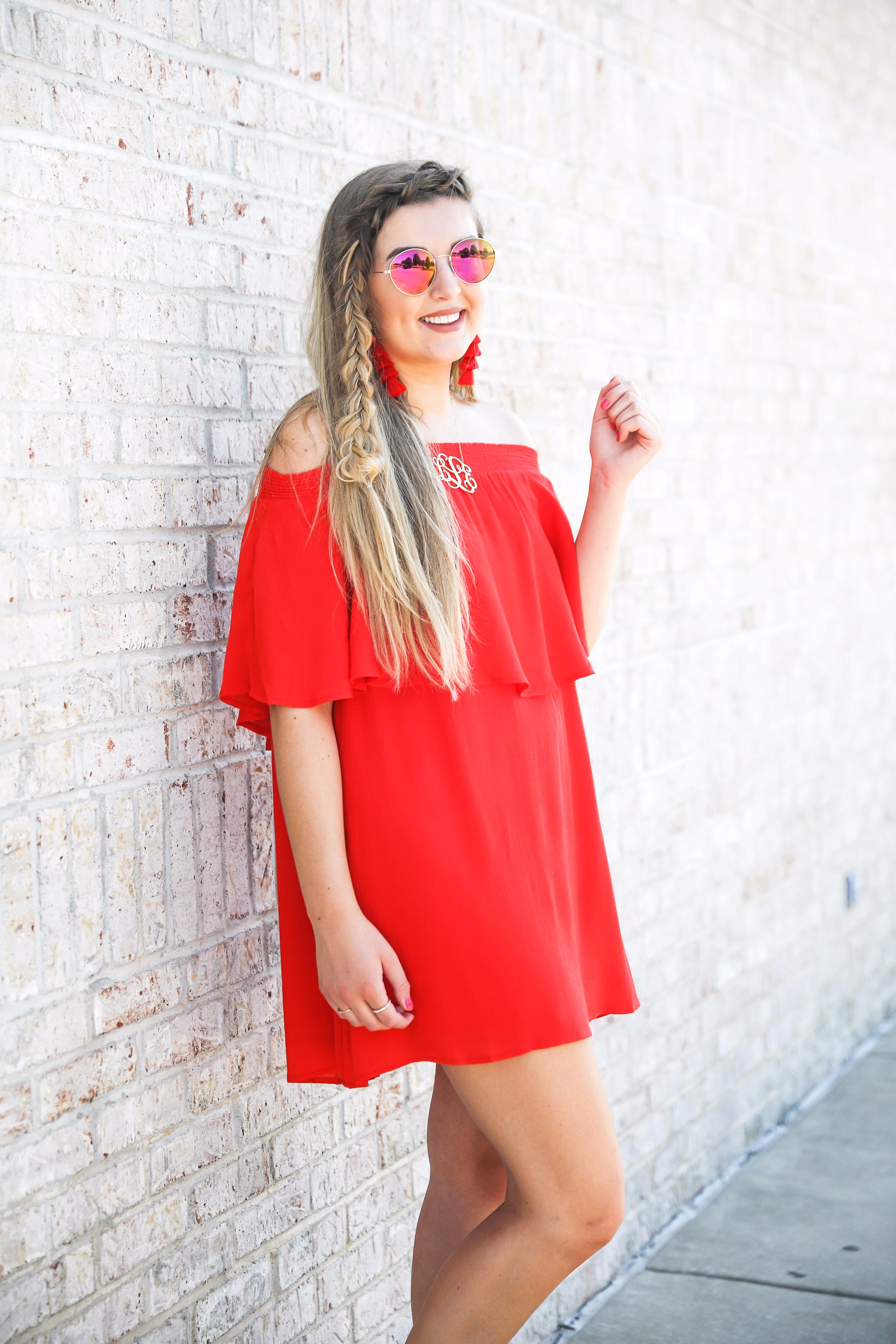 I love how simple this dress is. It's trendy because of the ruffle, but the ruffle isn't too crazy and in your face! It's also so comfy…I mean as comfy as an off the shoulder dress can be! Has anyone realized how annoying they actually are haha? Anyways, I love this dress. It's an exclusive Show Me Your MuMu from Revolve and when I bought it I was so excited that I accidentally added two to my cart and didn't realize it haha! It's beyond me how I didn't notice the total was twice what it should be, thank goodness I noticed my credit card charge before it shipped lol. Returning things are the worst.
I paired them with my favorite earrings that I thought I lost! Do you ever open a package and just kind of throw the clothes back in the box until you have time to hang stuff up and put them away? I do that all the time and I thought I did that and had accidentally thrown it away a whole package from Nordstrom! I wanted to cry. Thank goodness I ended up finding the box in my dining room haha! I talked about this in a post the other day, so I'm glad I got to update you with some good news 🙂
Anyways, happy Tuesday y'all! I have a pretty busy day ahead. I have been skipping my pilates classes lately so I am going to make myself go to that, plus I need to get a ton done!
xoxo,
Lauren Emily Lindmark
Copyright © 2017 dailydoseofcharm.com