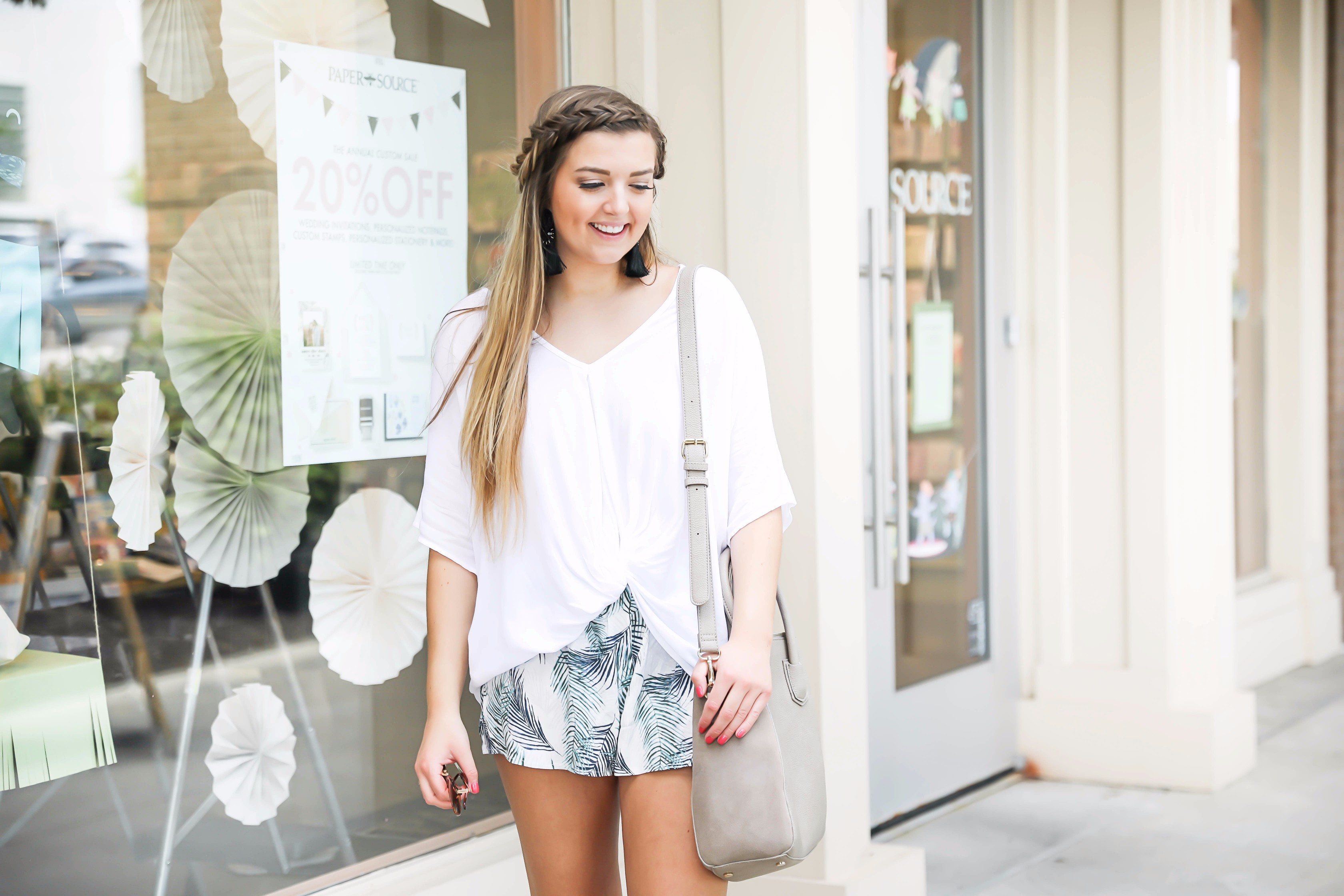 Tropical Shorts & Pretty Braids | OOTD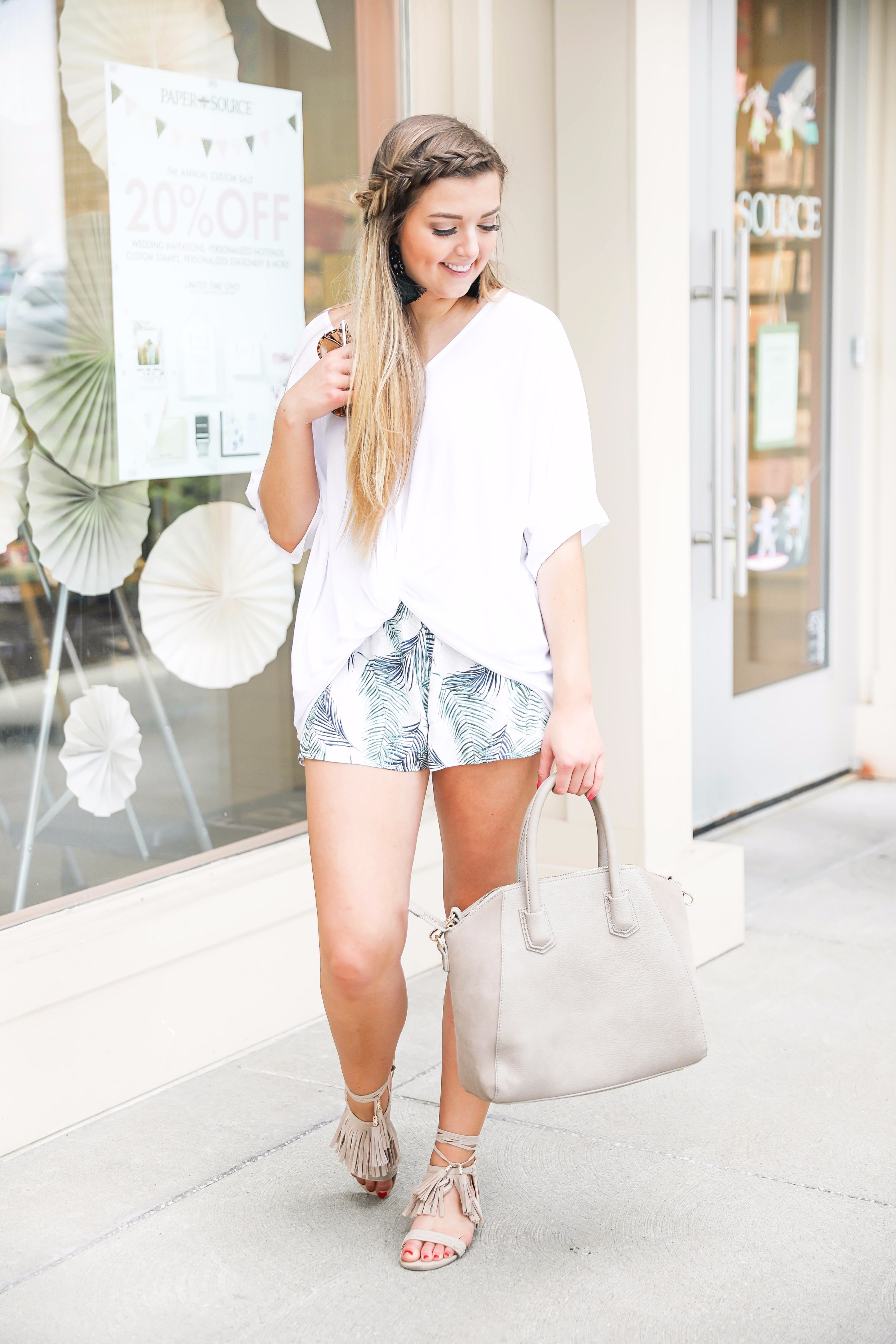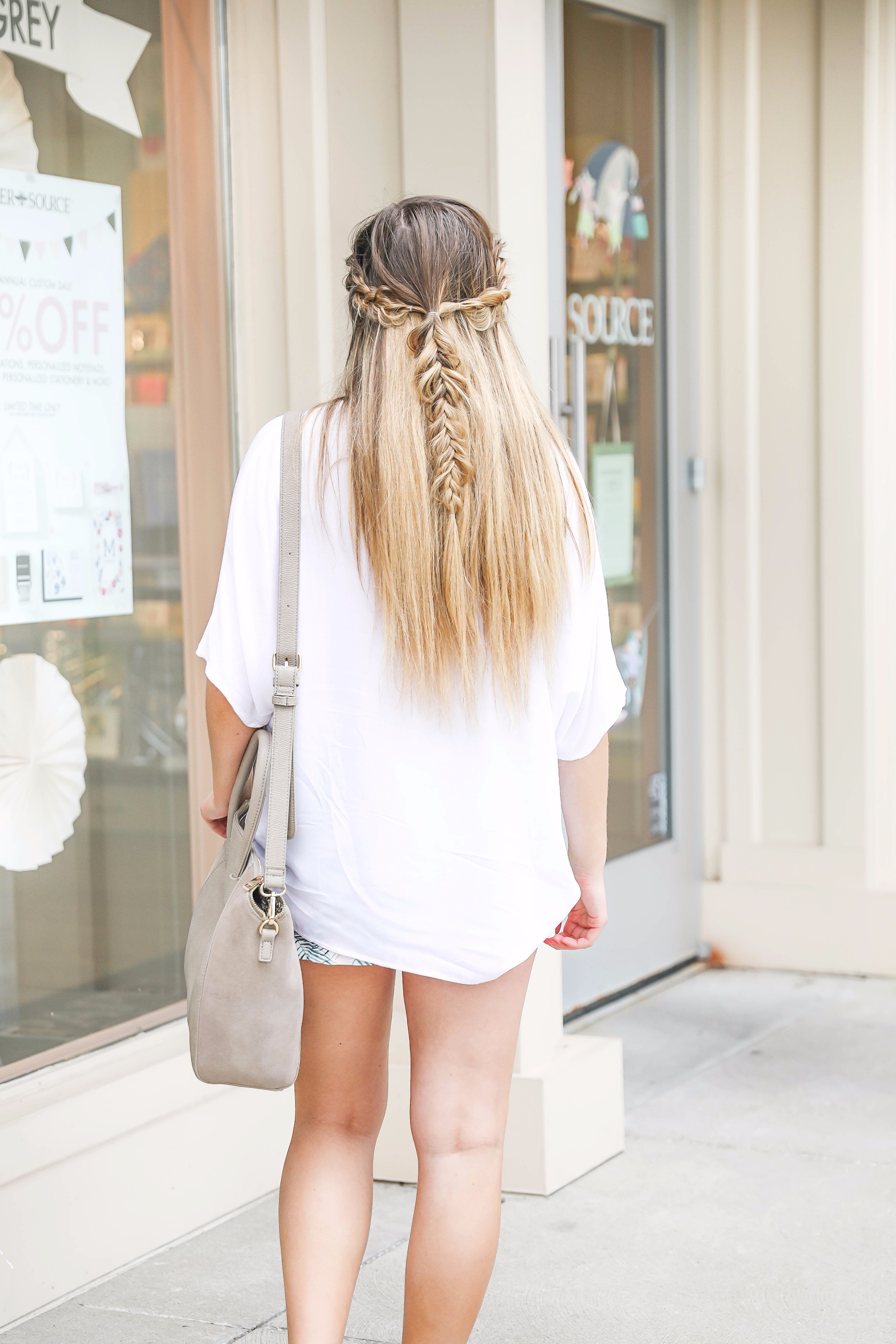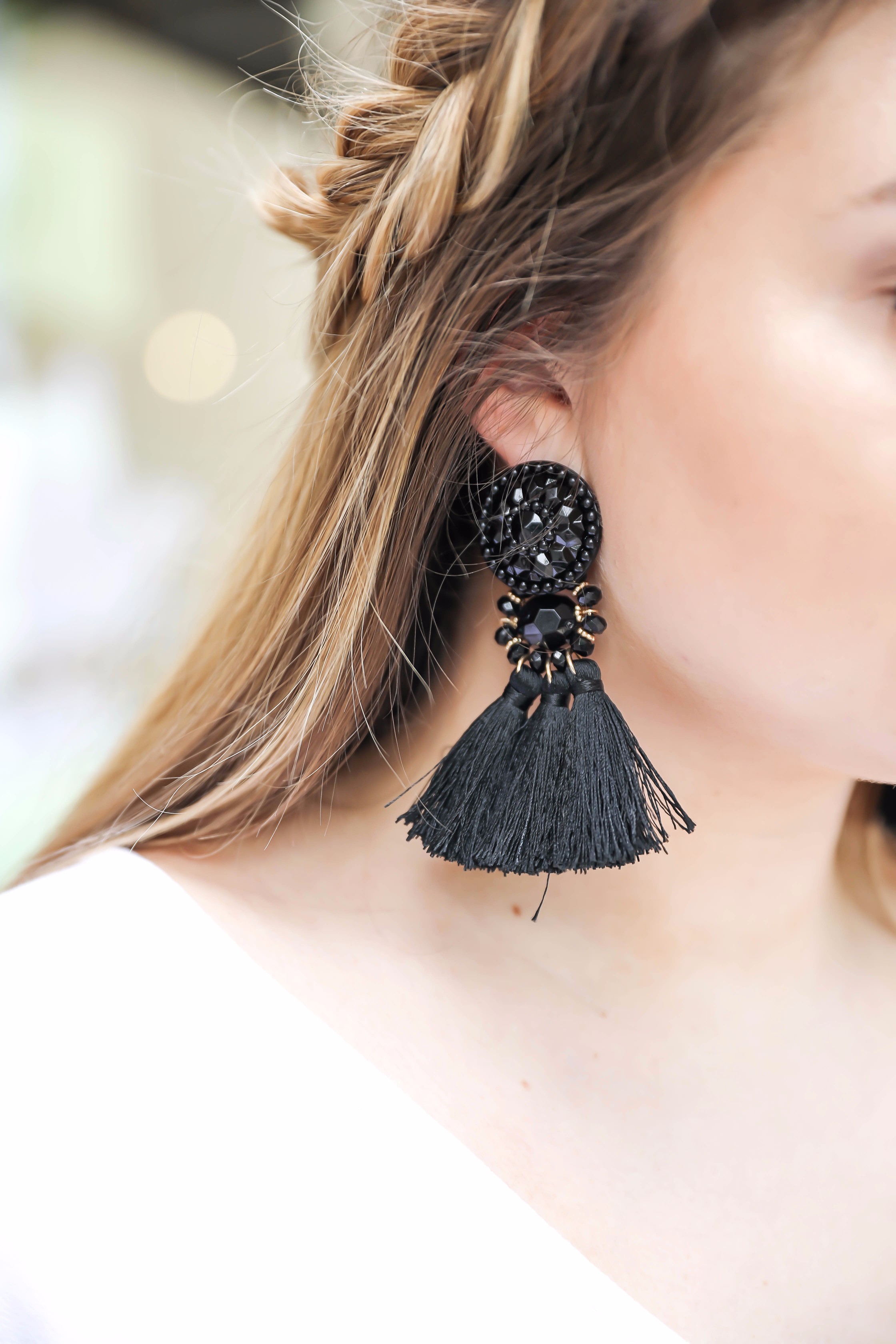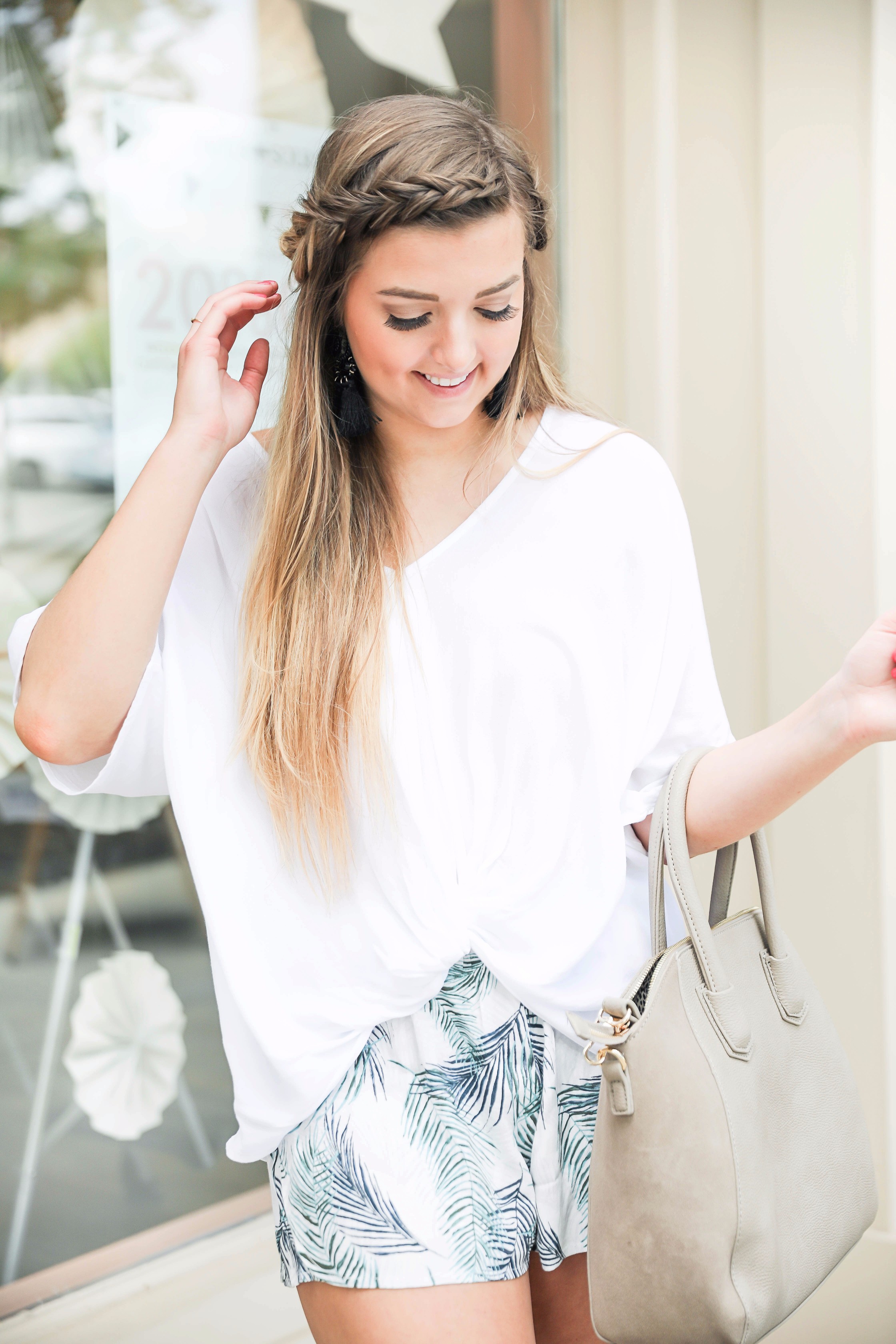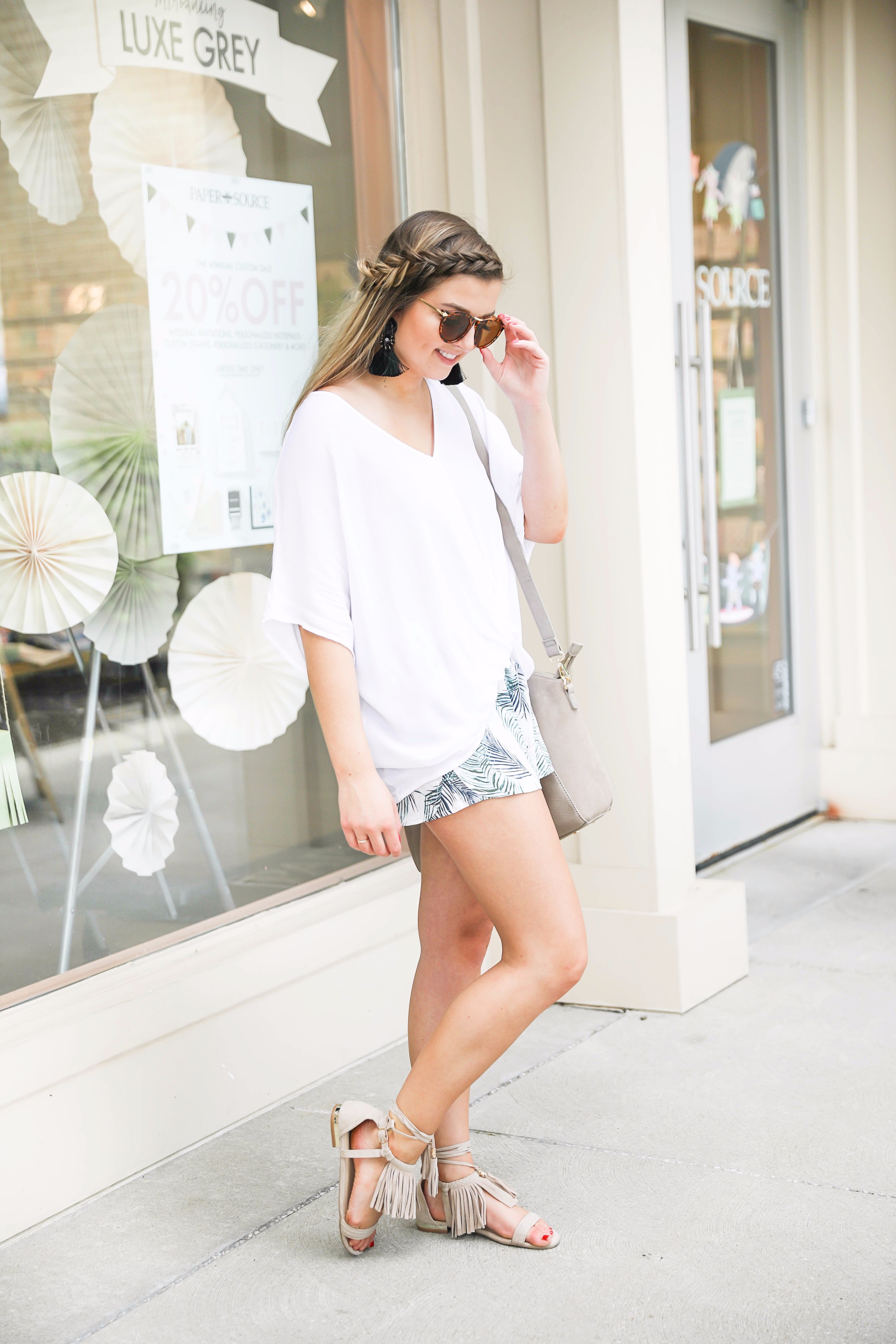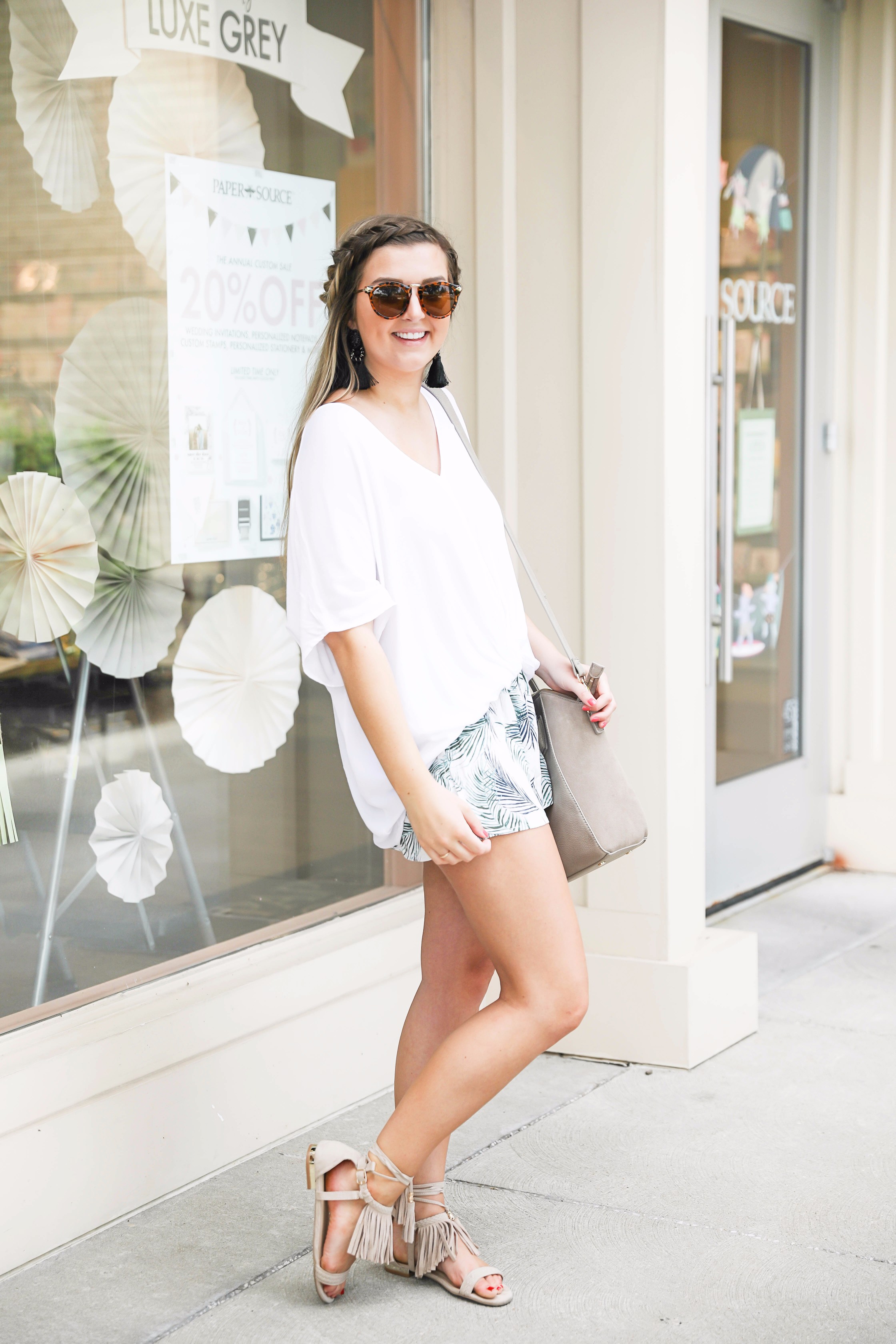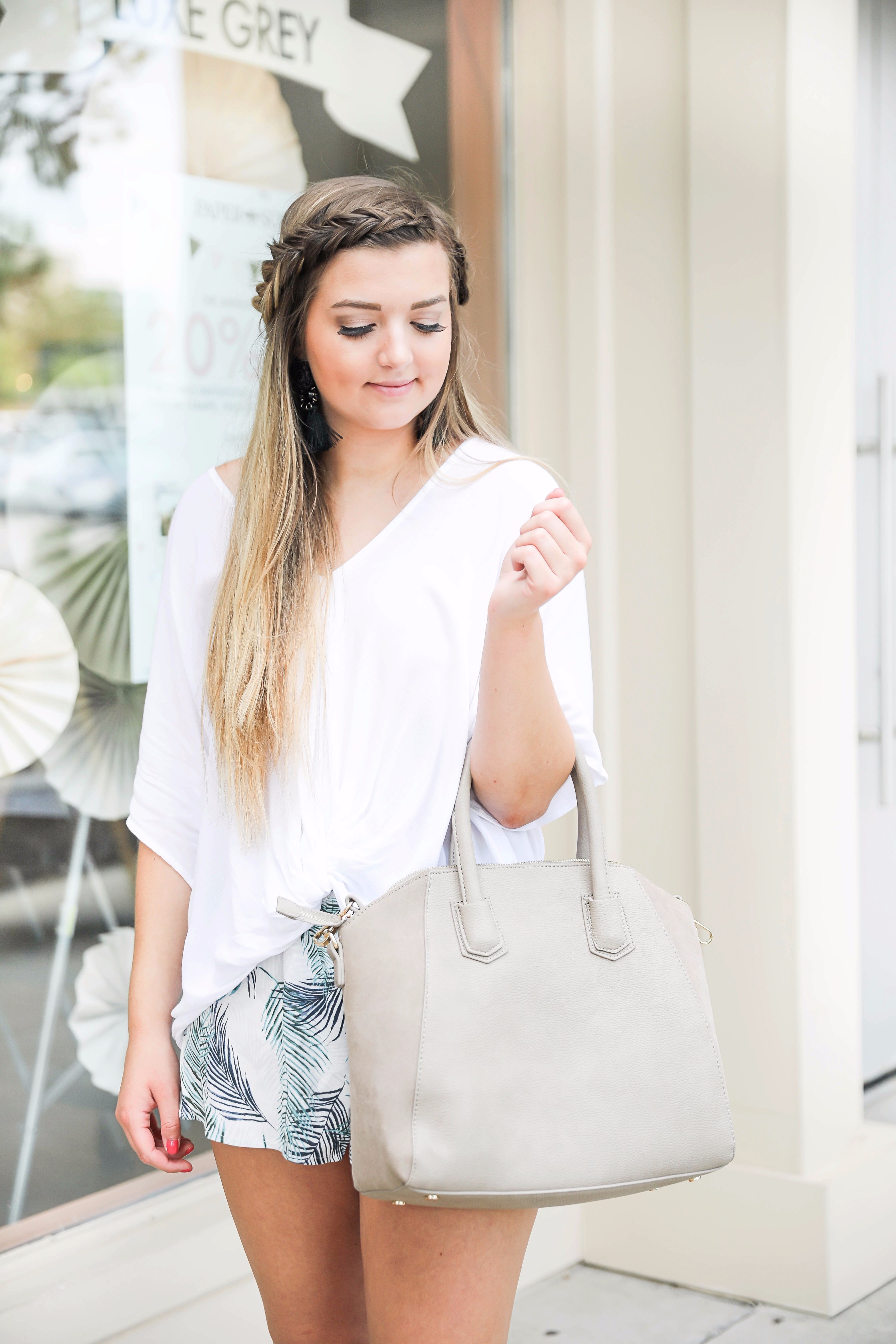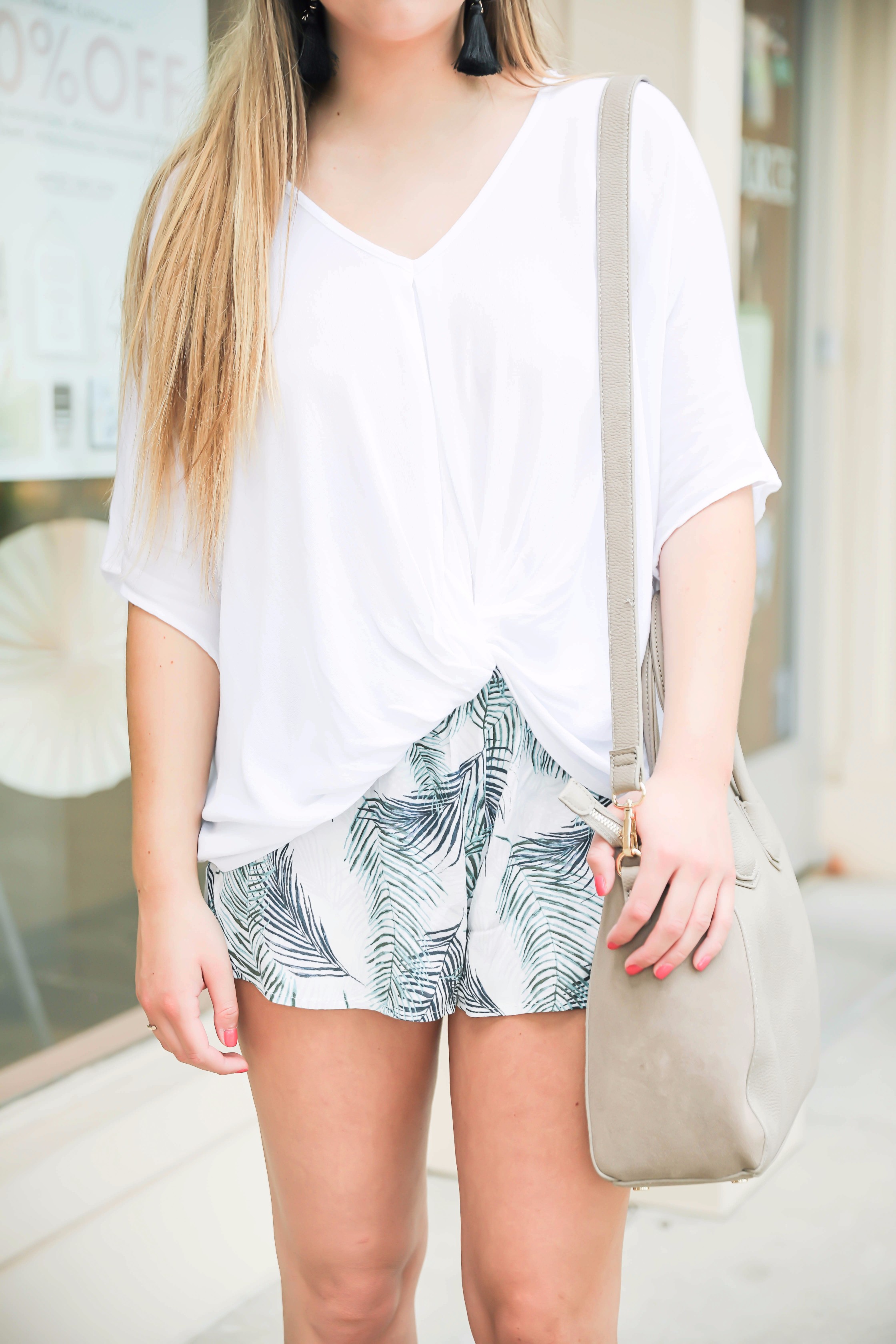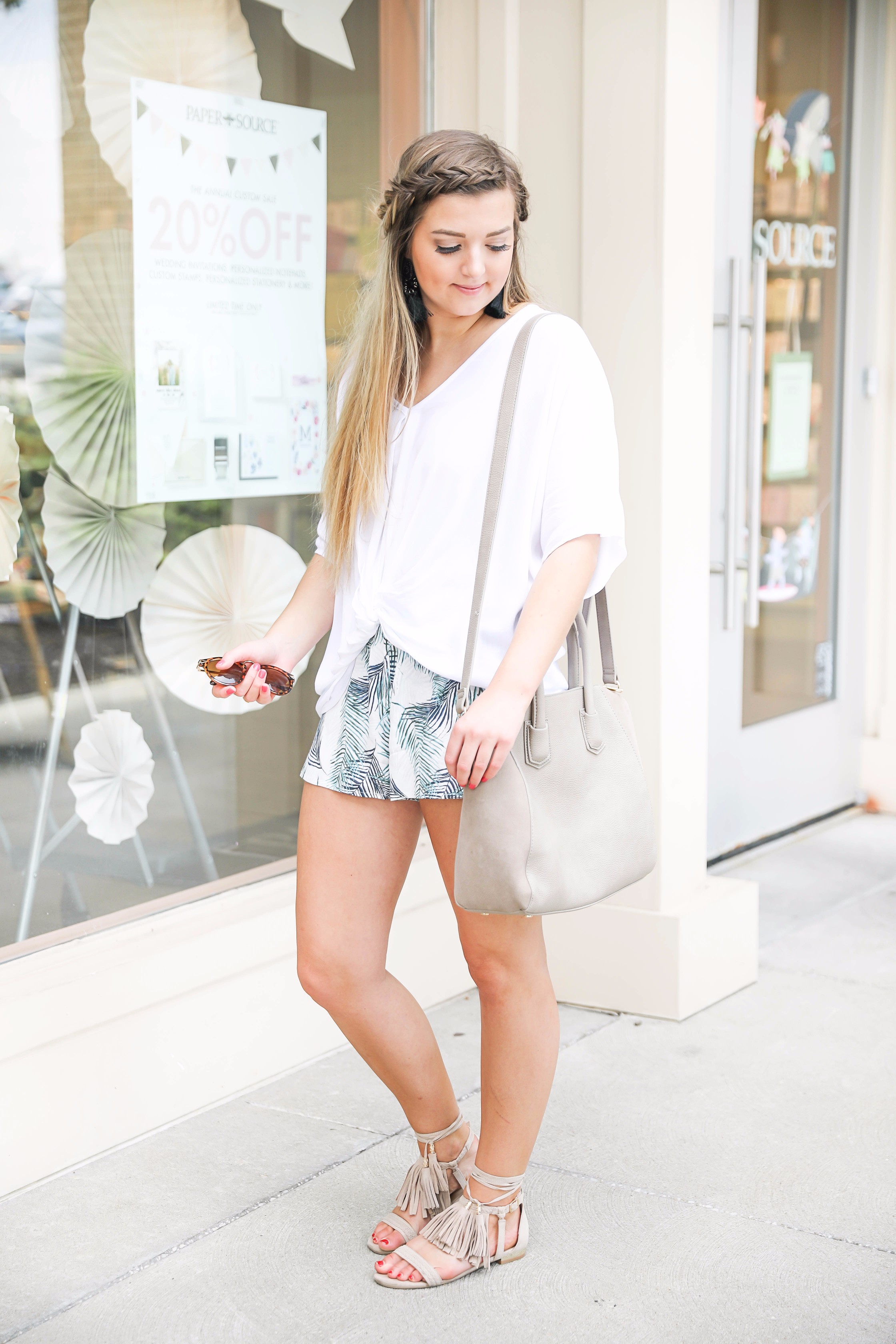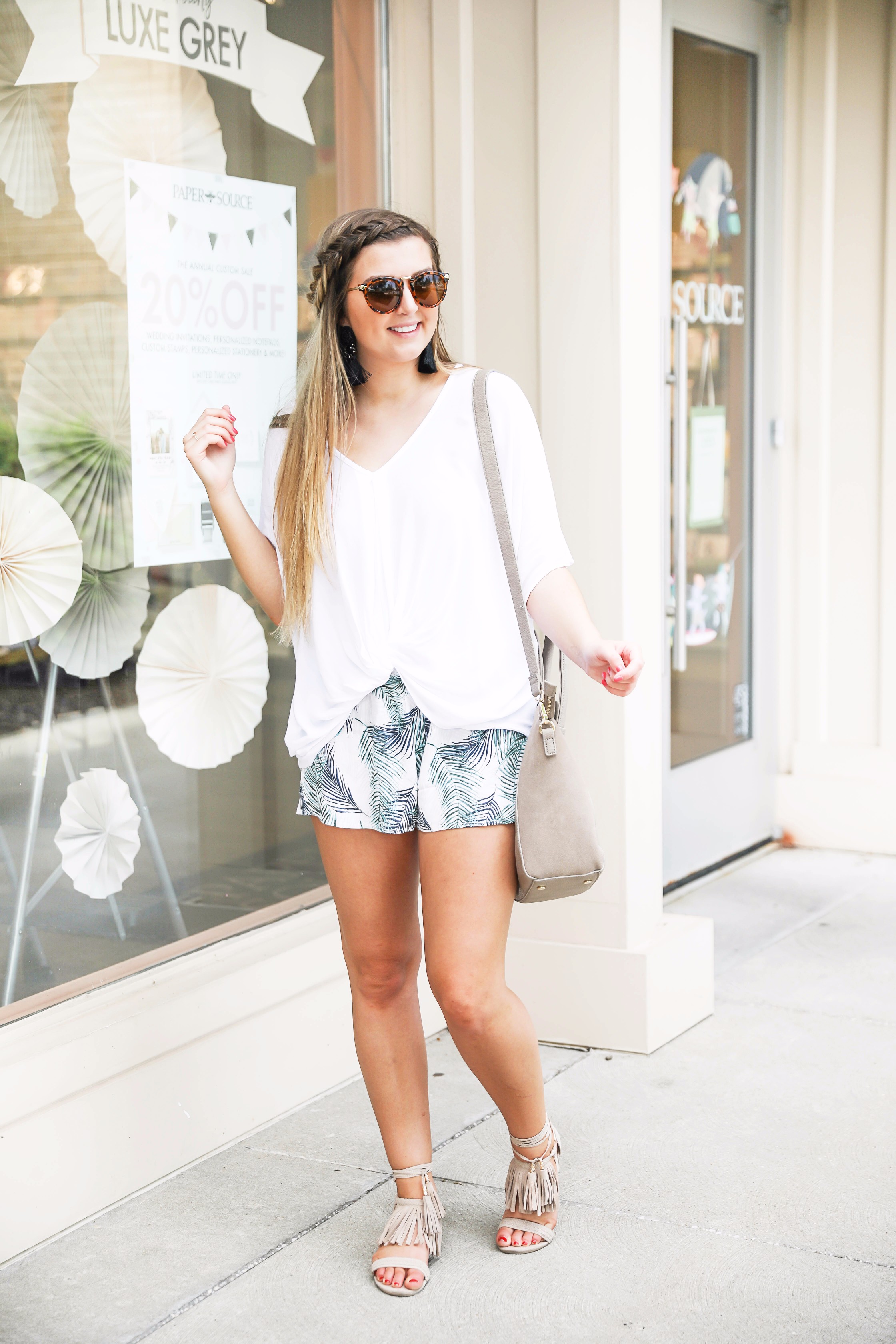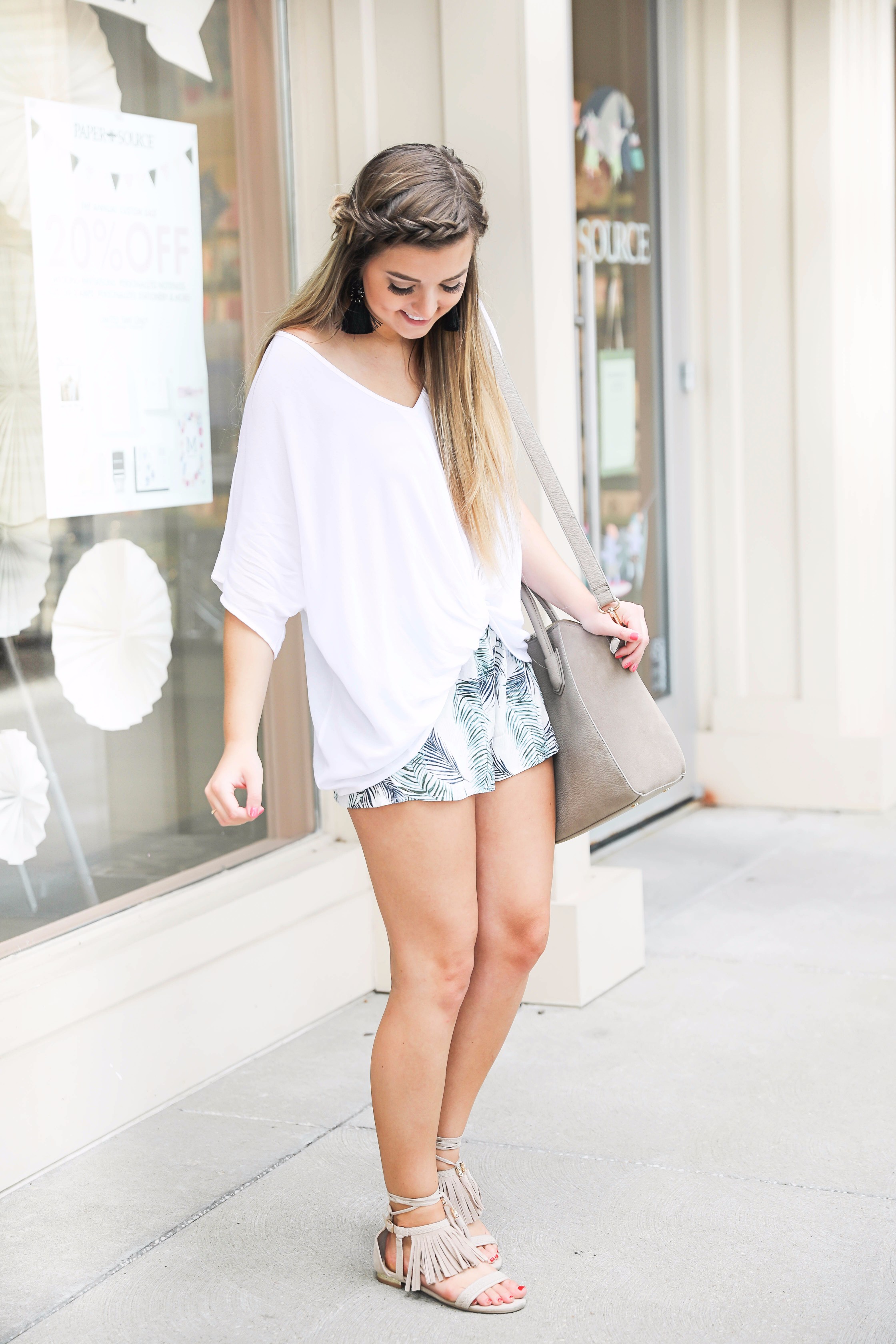 |

Top

(comes in 2 colors) |

Shorts

(original sold out, but these are SUPER similar and only $13) |

Fringe Tassel Tie Up Sandals

 (SALE $18.99 and comes in three colors) |

Sunglasses

(similar) |

Earrings

($13 and come in four colors) |

Bag

(SALE $52.90 and $80 after the sale & also comes in black) |
*RARE OCCURRENCE* I am actually not wearing sunglasses in some of these pics!! Haha! If y'all didn't know… I have the worst eyesight. I mean TERRIBLE. I wore glasses everyday from kindergarten to seventh grade, then in middle school I took the leap and got contacts. My eyes have always been sensitive, but contacts make your eyes 100x more sensitive to the sun. Since I'm already a squinty person because of my vision, I end up looking all weird in photos without sunglasses haha! So because of that you will see me wearing sunglasses in photos 90% of the time (it's also why I have an extensive collection you can see in the photo here). However, it was actually sort of cloudy yesterday when I shot these so I decided to try to take some pics without sunglasses and some of them turned out!
I pretty much posted an outfit similar to this one (here) the other day, but I am a sucker for tropical patterns and I needed these shorts too! I love it paired with this cute tee, which by the way I don't think I steamed enough around the knot in the front so my bad. The other day I noticed my FAV earrings are back in stock and in four colors so I wanted to whip these out and do I post with them so y'all could pick some up this year! I wear these a ton! I may buy the powder color after I post this because I mean hey they're only $13 🙂
This bag has been a hit with you guys ever since I featured it on my Nordstrom Sale roundup. I love the shape, color, and everything about it! I think it's going to be my new everyday bag (if I actually remember to carry it around on the daily). PS I have been so blown away about all the braid comments lately! I love doing braids and lately I have been posting a ton so let me know if you want me to do a video on some of them! Thanks for all the comments!
xoxo,
Lauren Emily Lindmark
Copyright © 2017 dailydoseofcharm.com