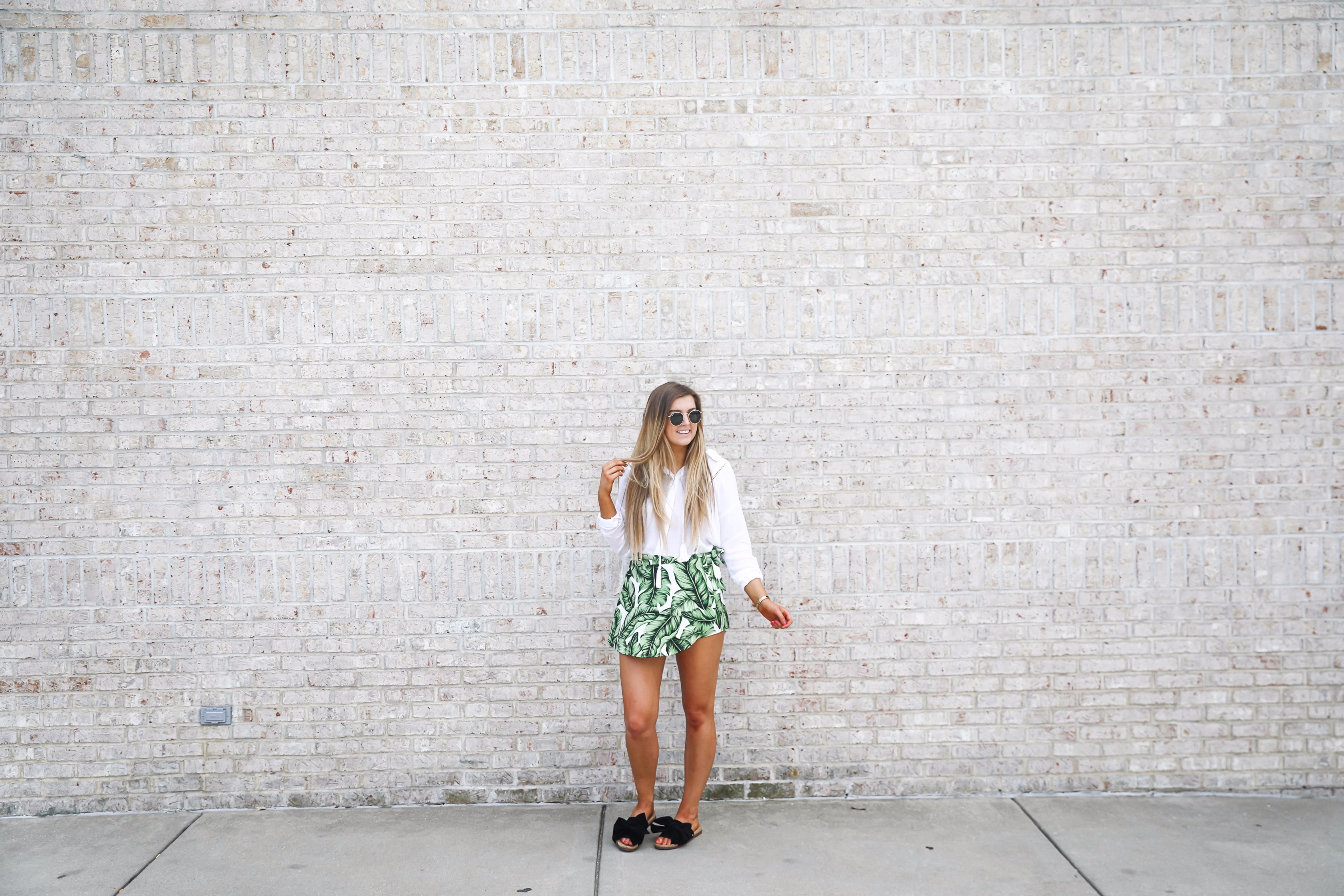 Palm Leaf Skort to Celebrate Summer | OOTD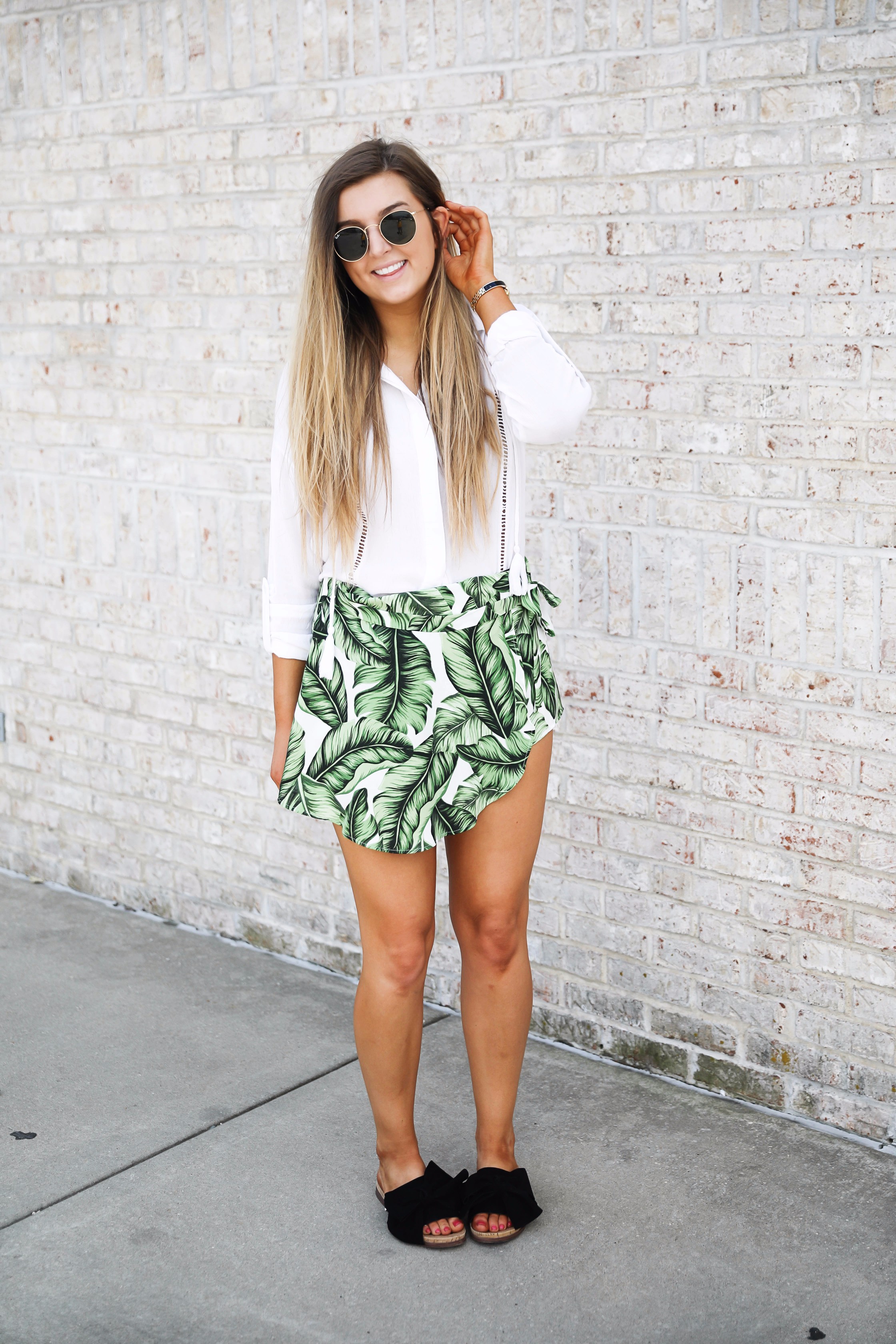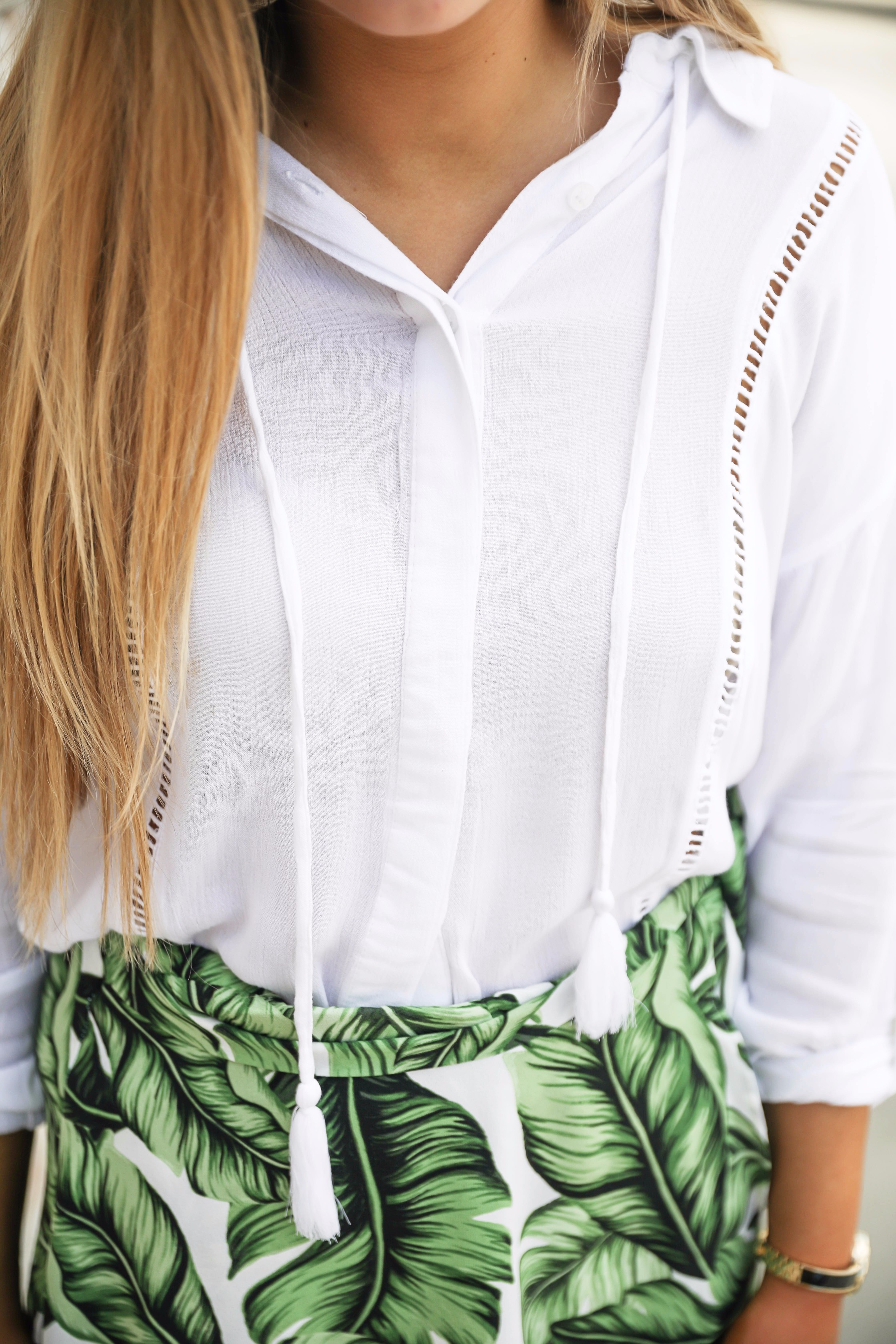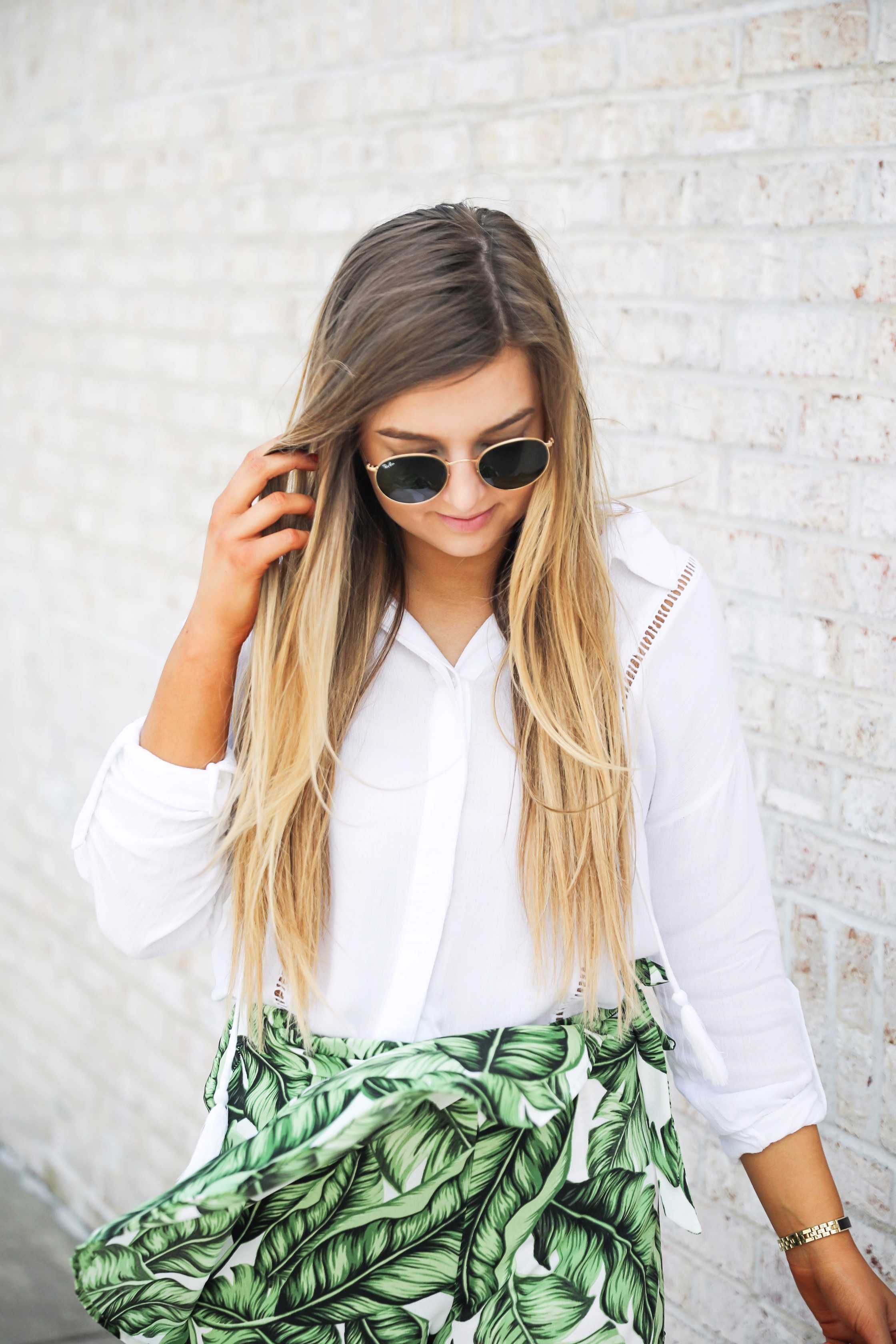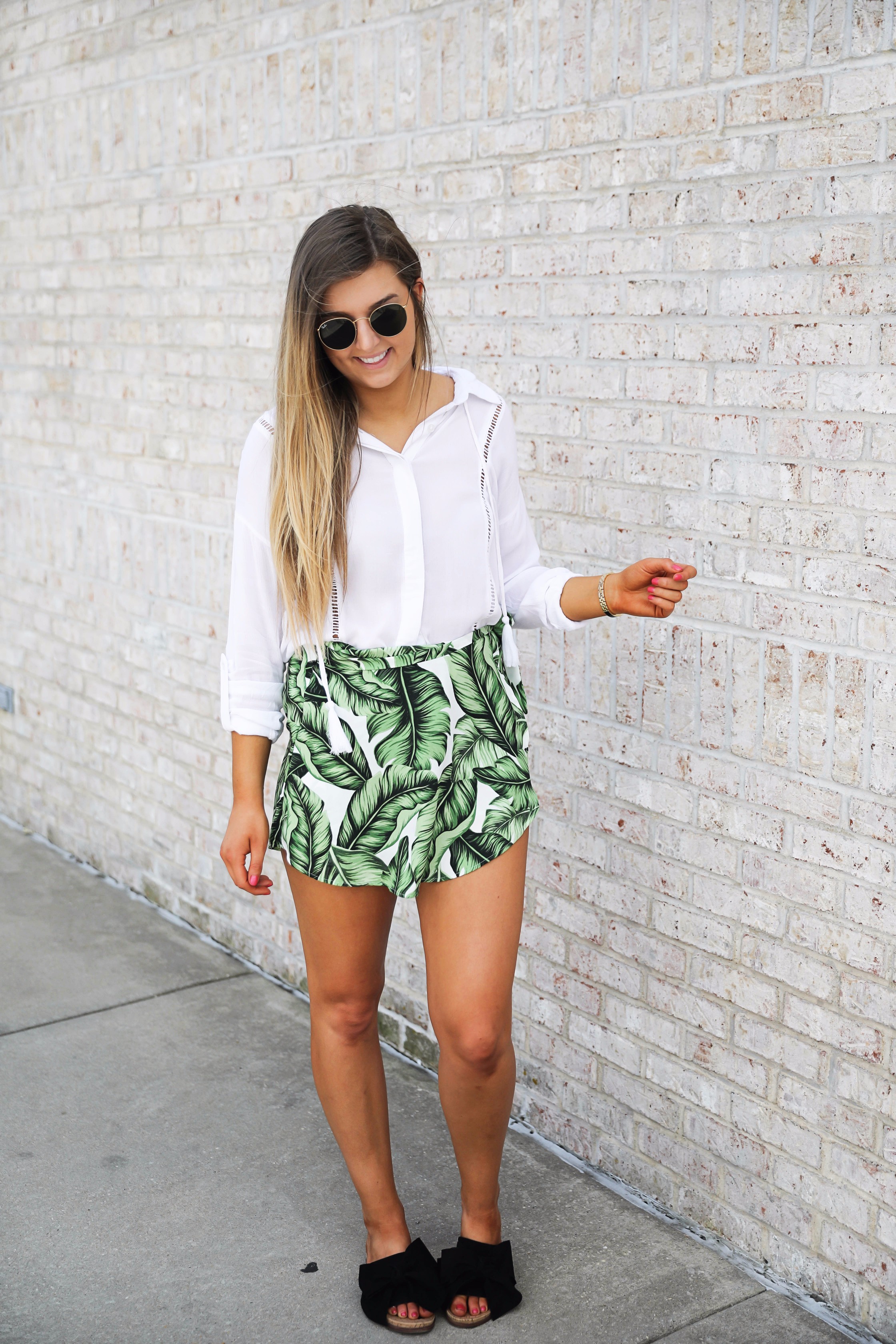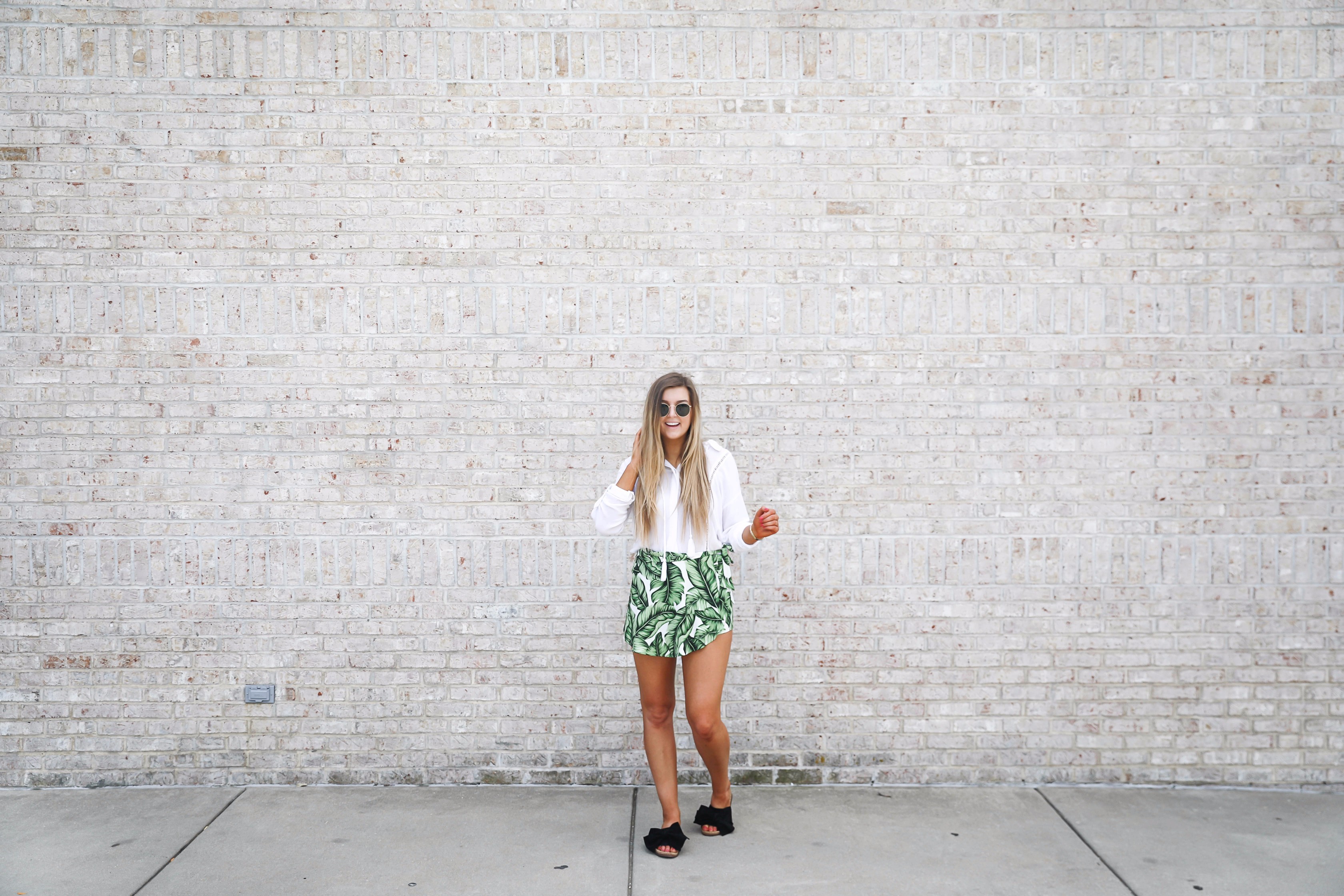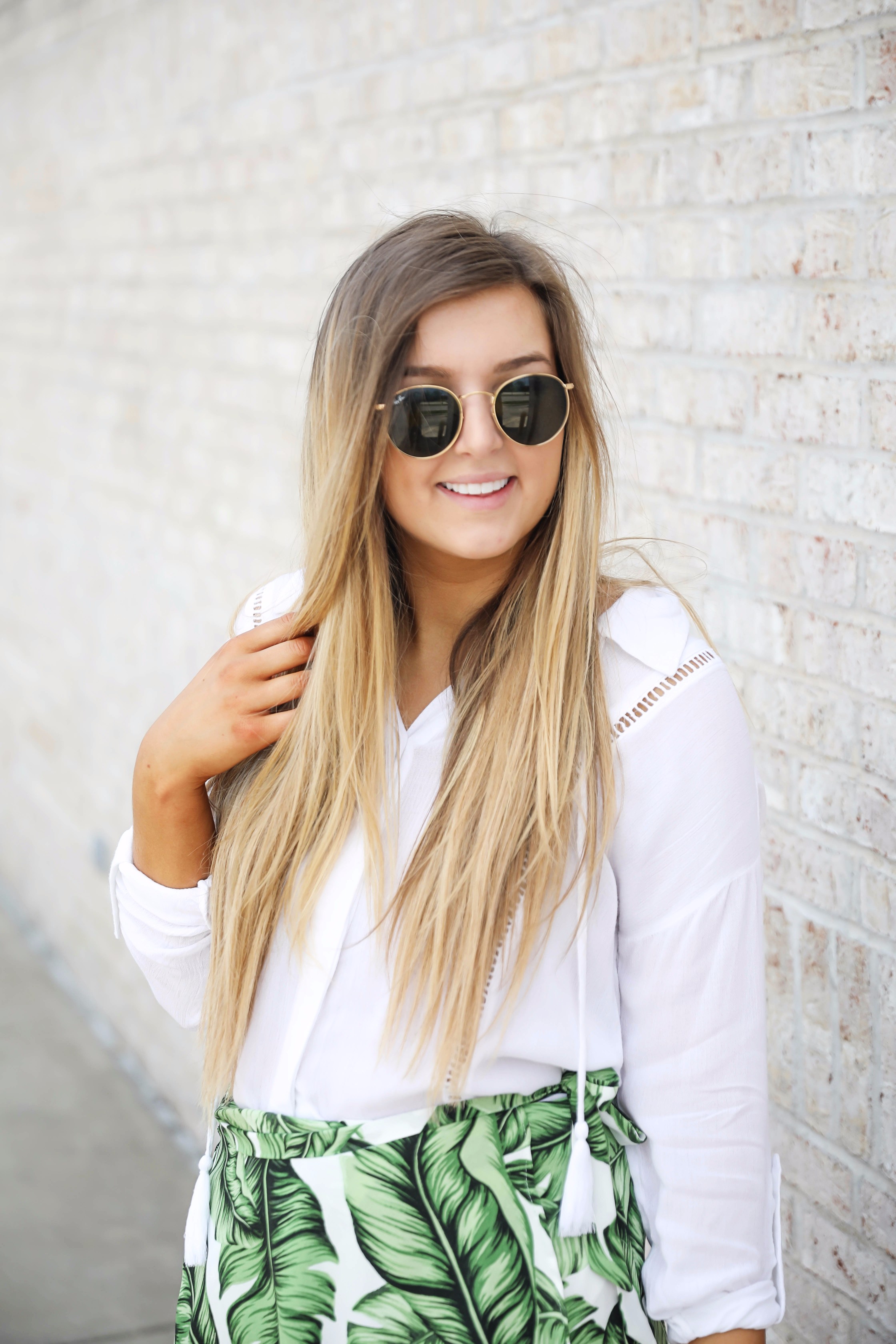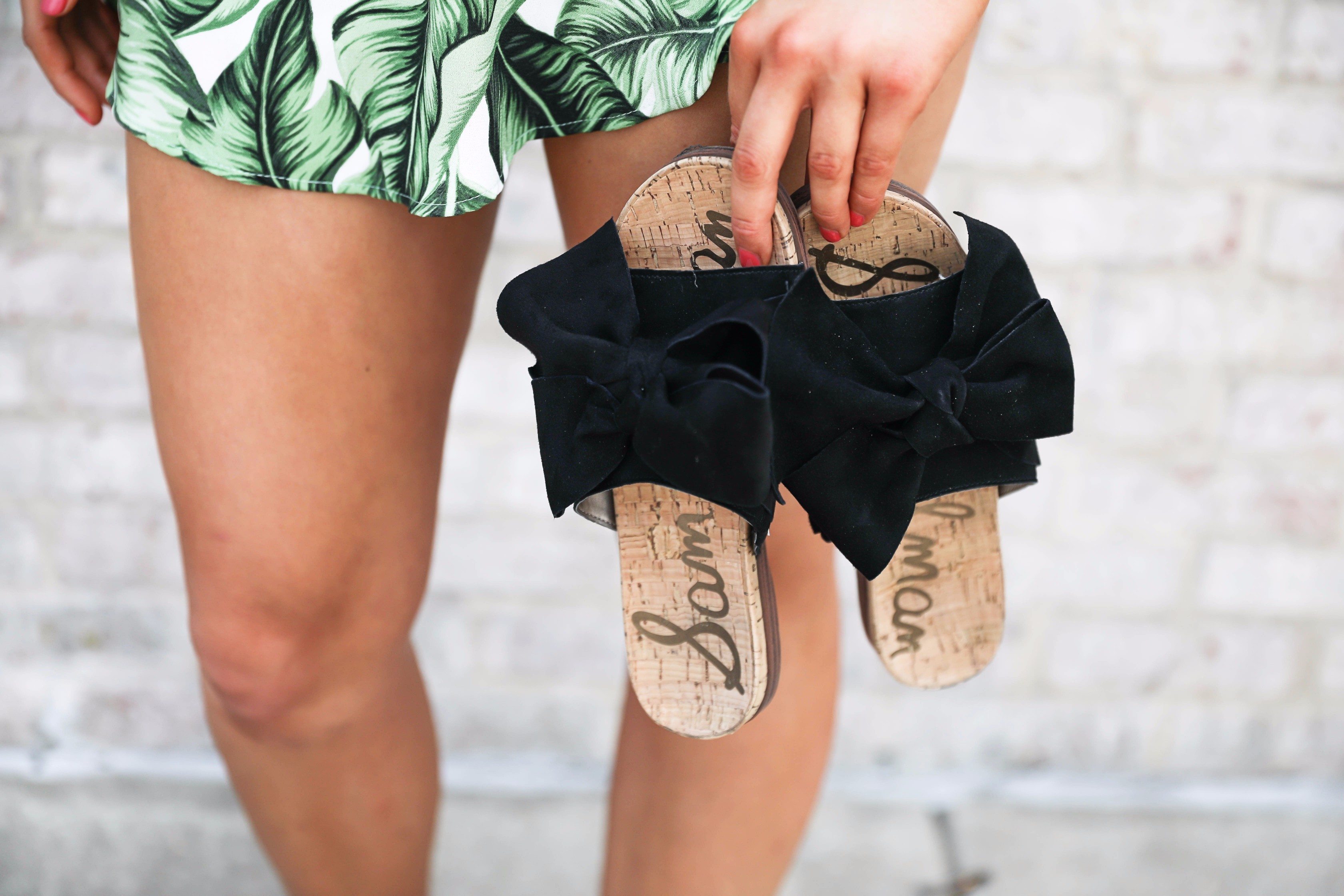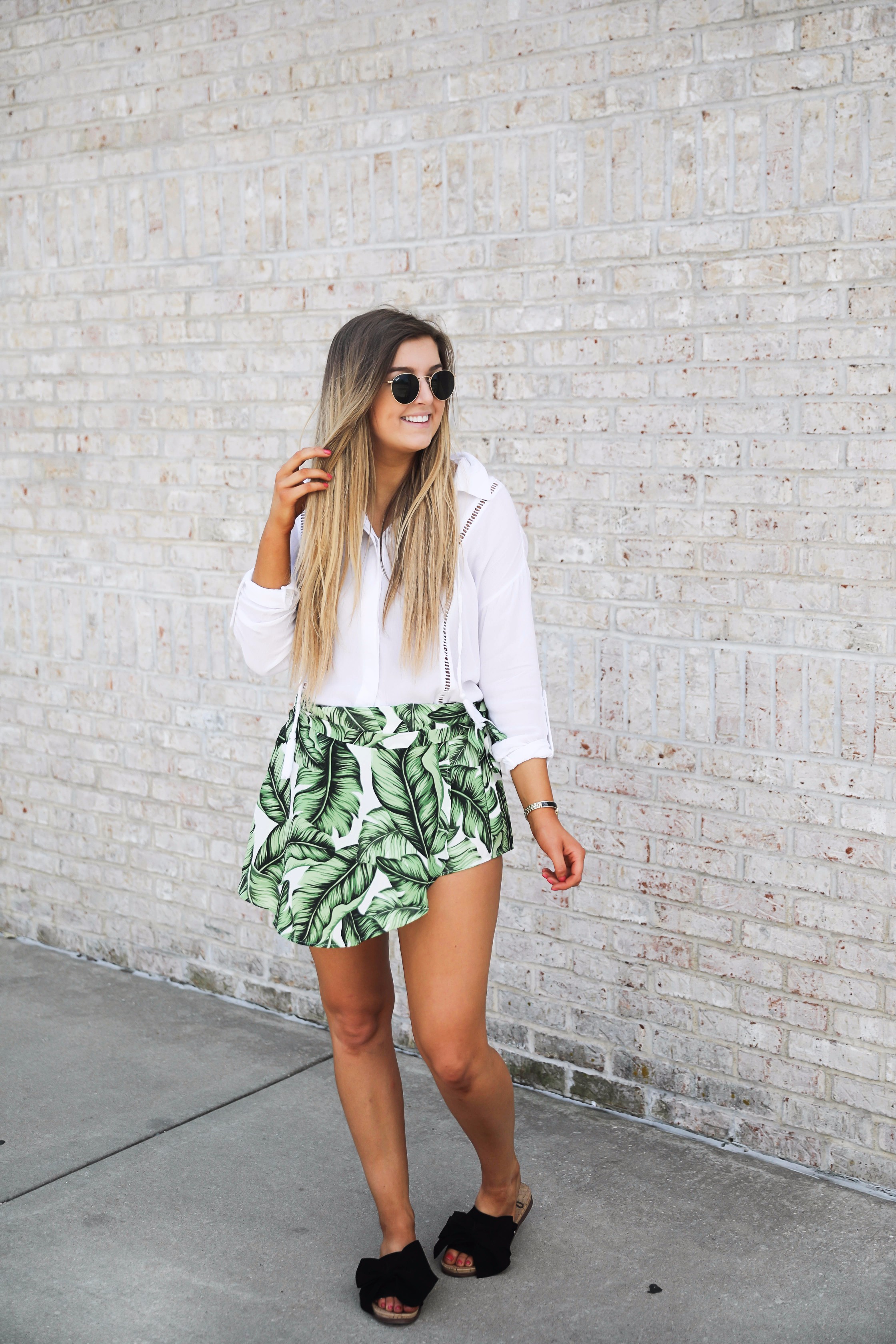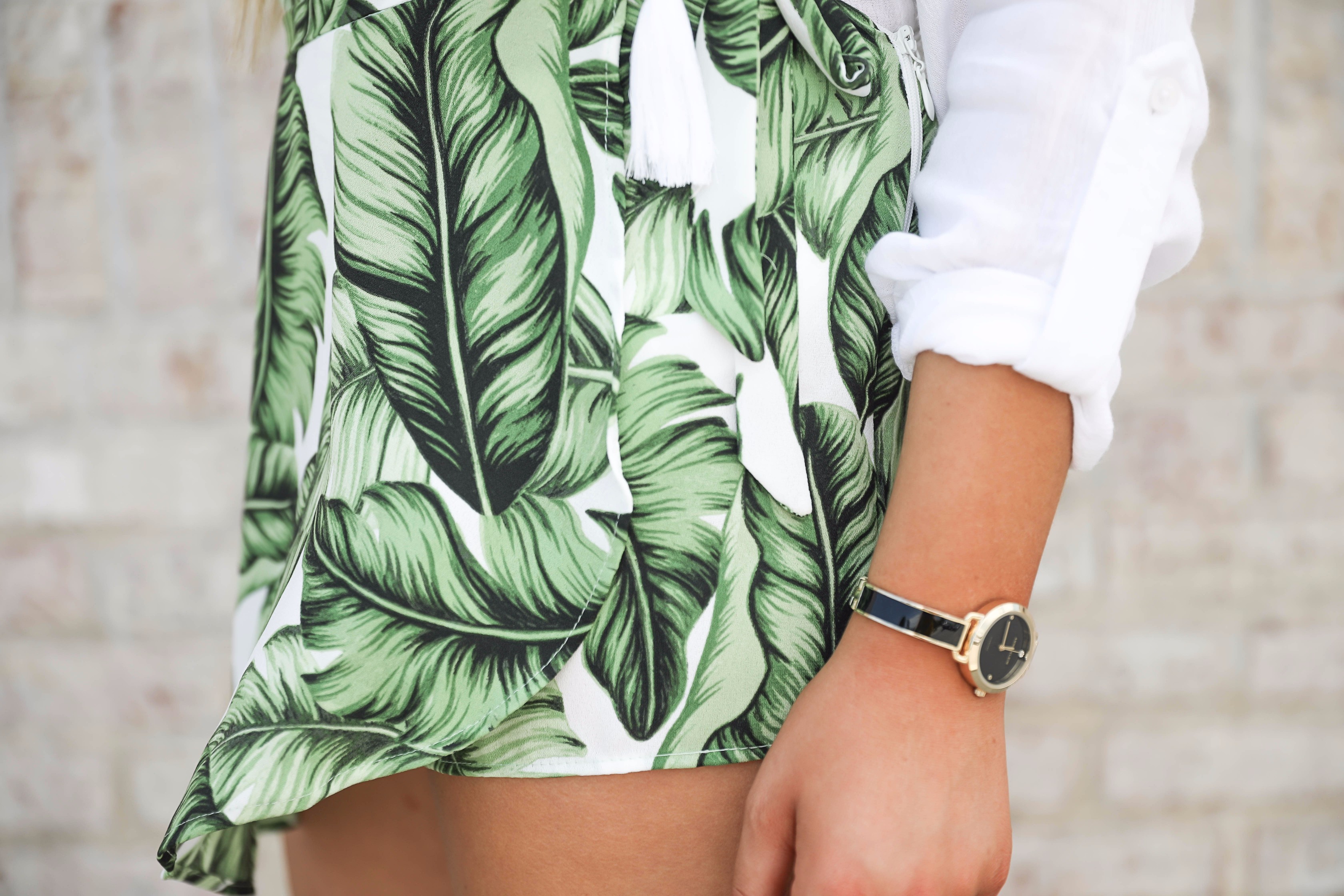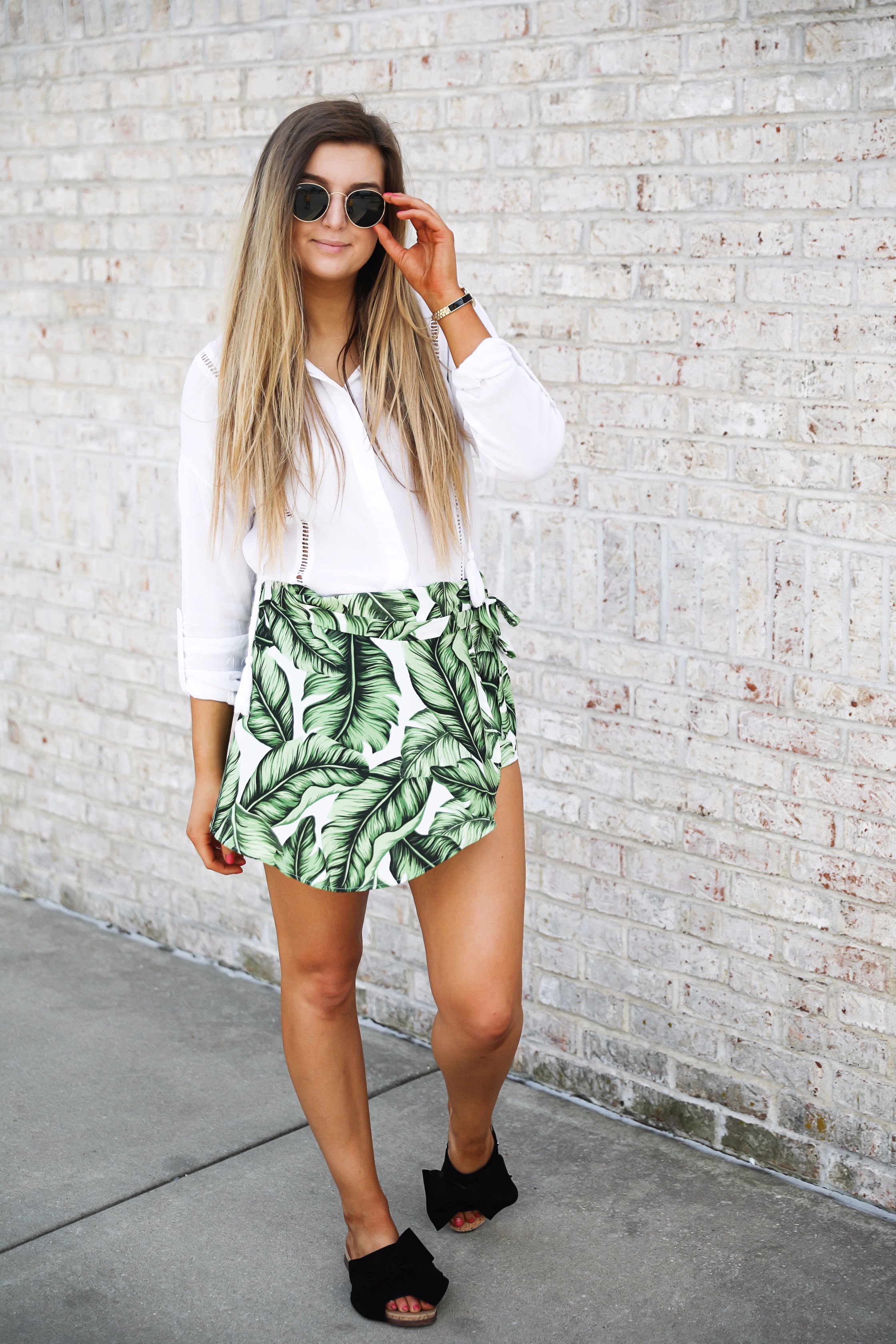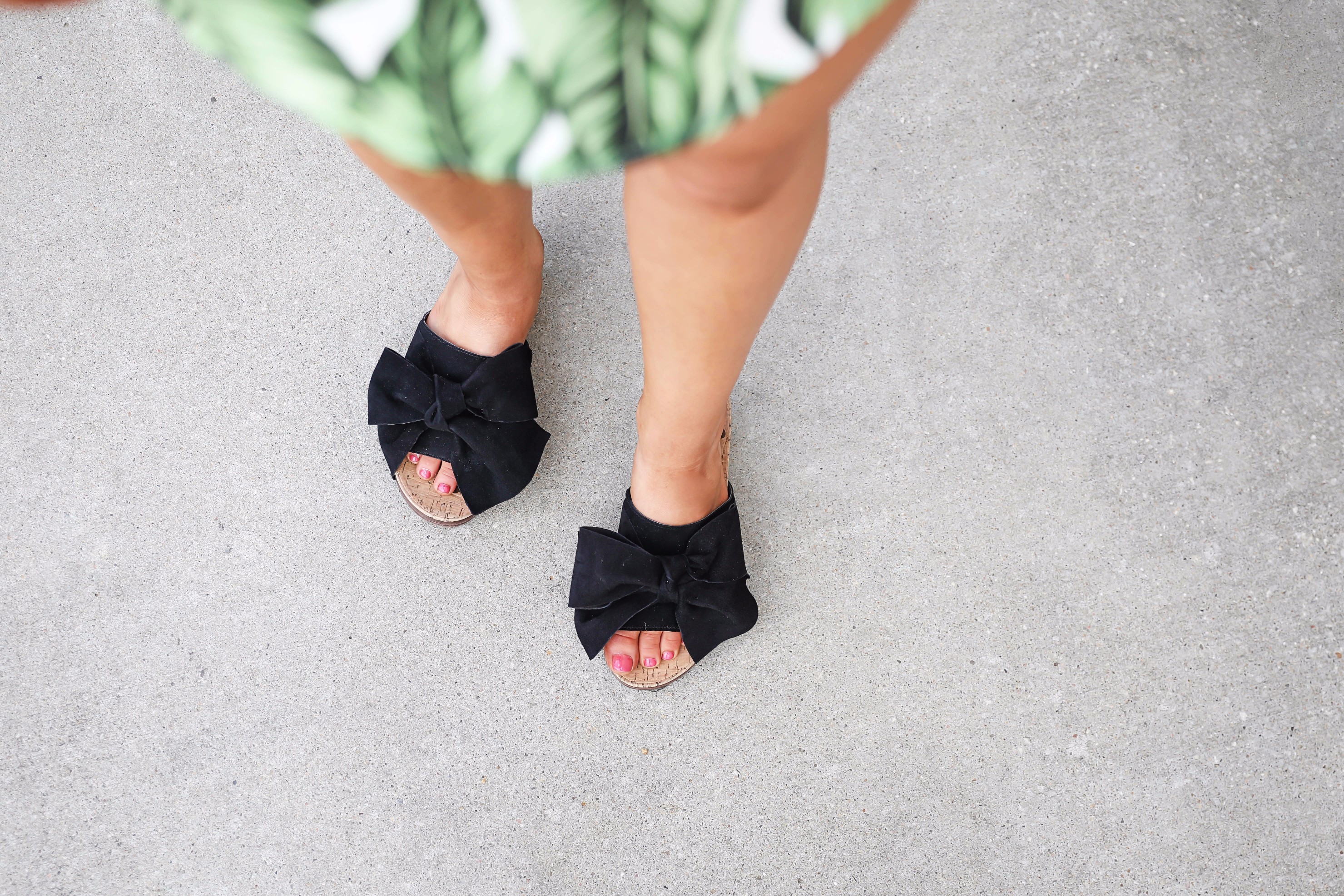 Does anyone remember when skorts were super cool in Elementary school?! For those of you who don't know what skorts are, they're shorts that have a skirt in the front and, honestly, I've always thought they were weird haha! I mean why can't it either be shorts or a skirt? However, when I saw the print of this skort on Nordstrom I immediately added it to my cart and I am so happy I did! I didn't think I would love it as much as I do, but I actually think the skort is kind of fun! In half of these photos I accidentally tied the skort portion too loose so it is falling down a bit (blogger fail), but it looks good when it's tied tight!
Now for the rest of this look, let's also talk about how cute this top is! It's actually pretty long and flowy and it has the cutest tassel ties hanging down the front. I love the open details near the shoulder too! I am sucker for simple white tops because they're so easy to style. You can also go up in size and wear it as a cover up, click on the about that says "more sizes here" to see it worn like that! Speaking of, I have been trying to find multple sites that sell the clothes I put on my blog so you guys have more of a chance to buy them! Do you also want to know sizes?
As for the rest of this look, what do y'all think of these sunnies? I didn't used to think I could pull them off, but now I have them in 4 colors (not all of them are Ray Ban don't worry haha)! Lastly, these shoes are 100% my new favorite sandals I own! They are so comfortable and look adorable on! I have them in coral and black, but I want even more!
On another note – guess where I took these photos? A GAS STATION! Haha yes I am literally standing on the side of a gas station in these. That's when you know you're running out of ideas on where to shoot… I love taking photos downtown, but it's about a 30 minute drive so I like to stay around my house if I am just shooting one or two outfits. Okay I am rambling, happy Thursday everyone! Almost the weekend!
xoxo,
Lauren Emily Lindmark
Copyright © 2017 dailydoseofcharm.com