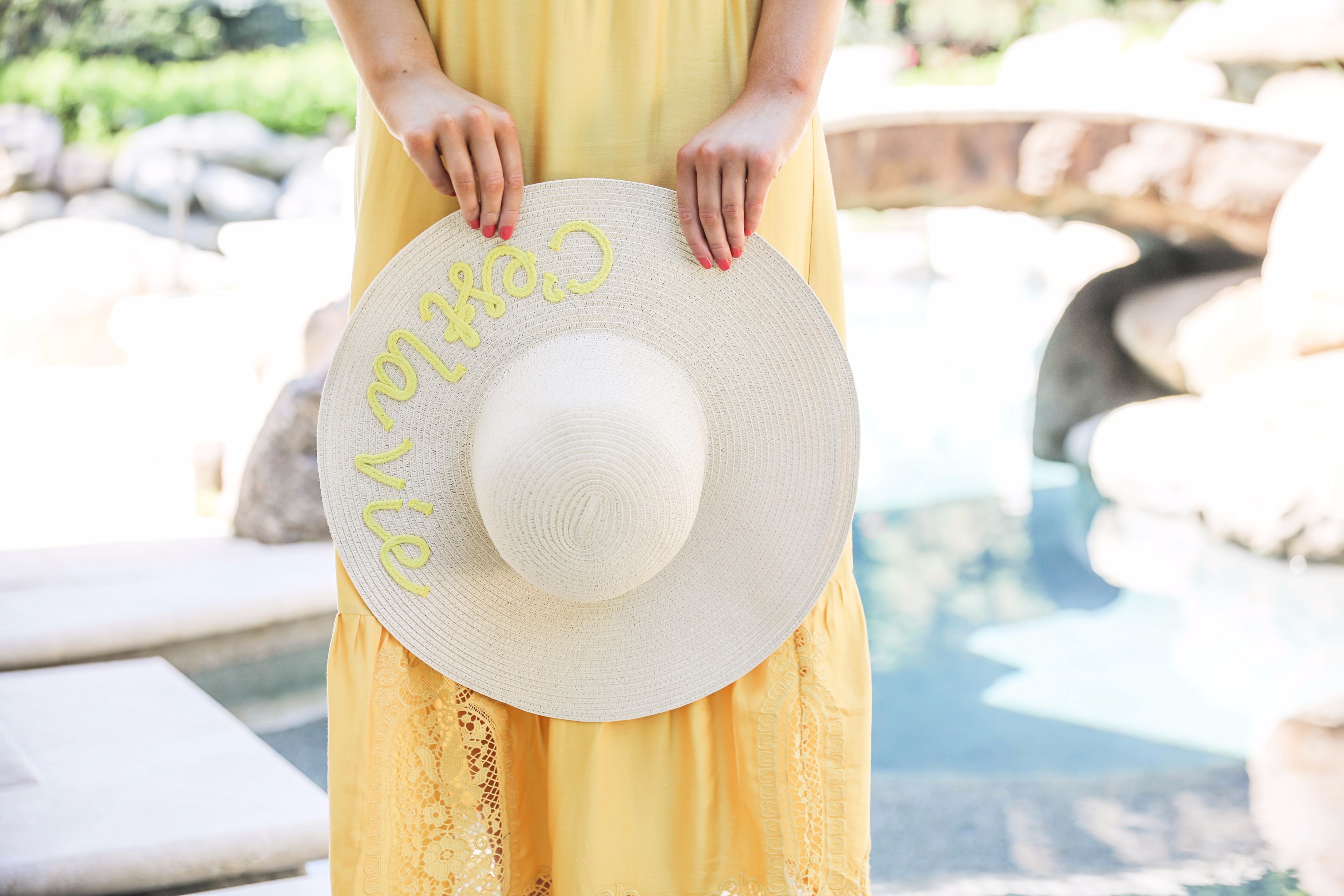 Poolside Dress | OOTD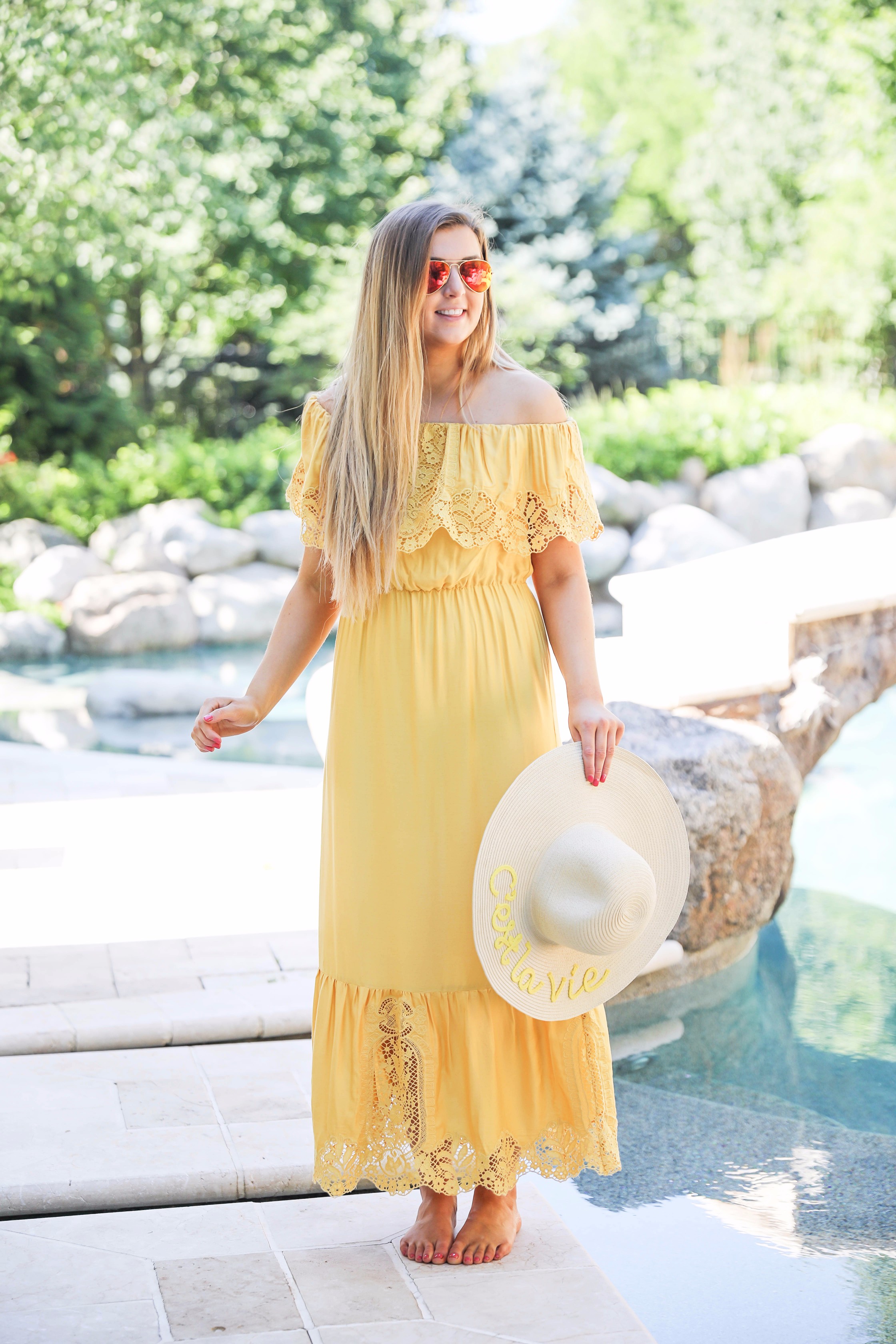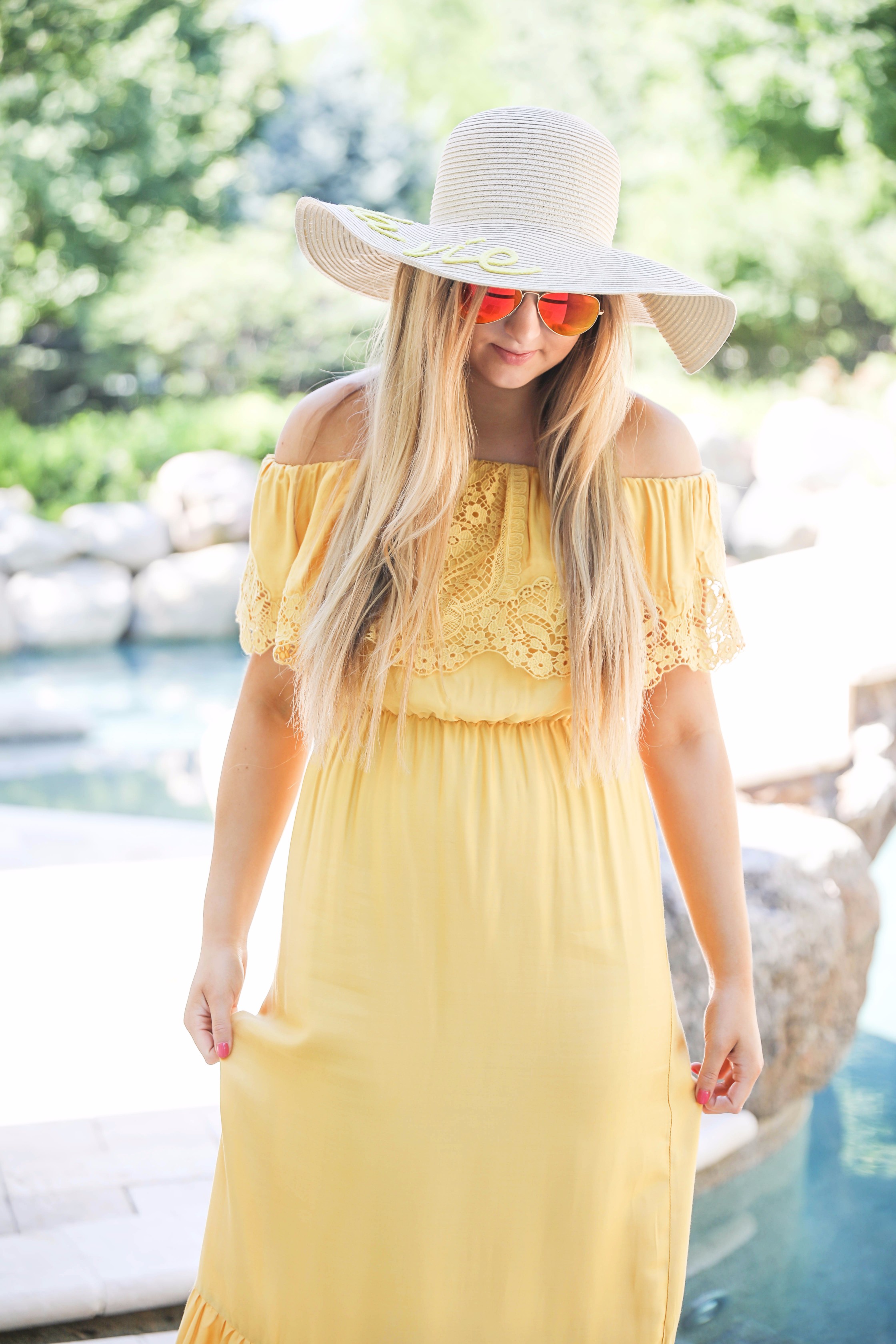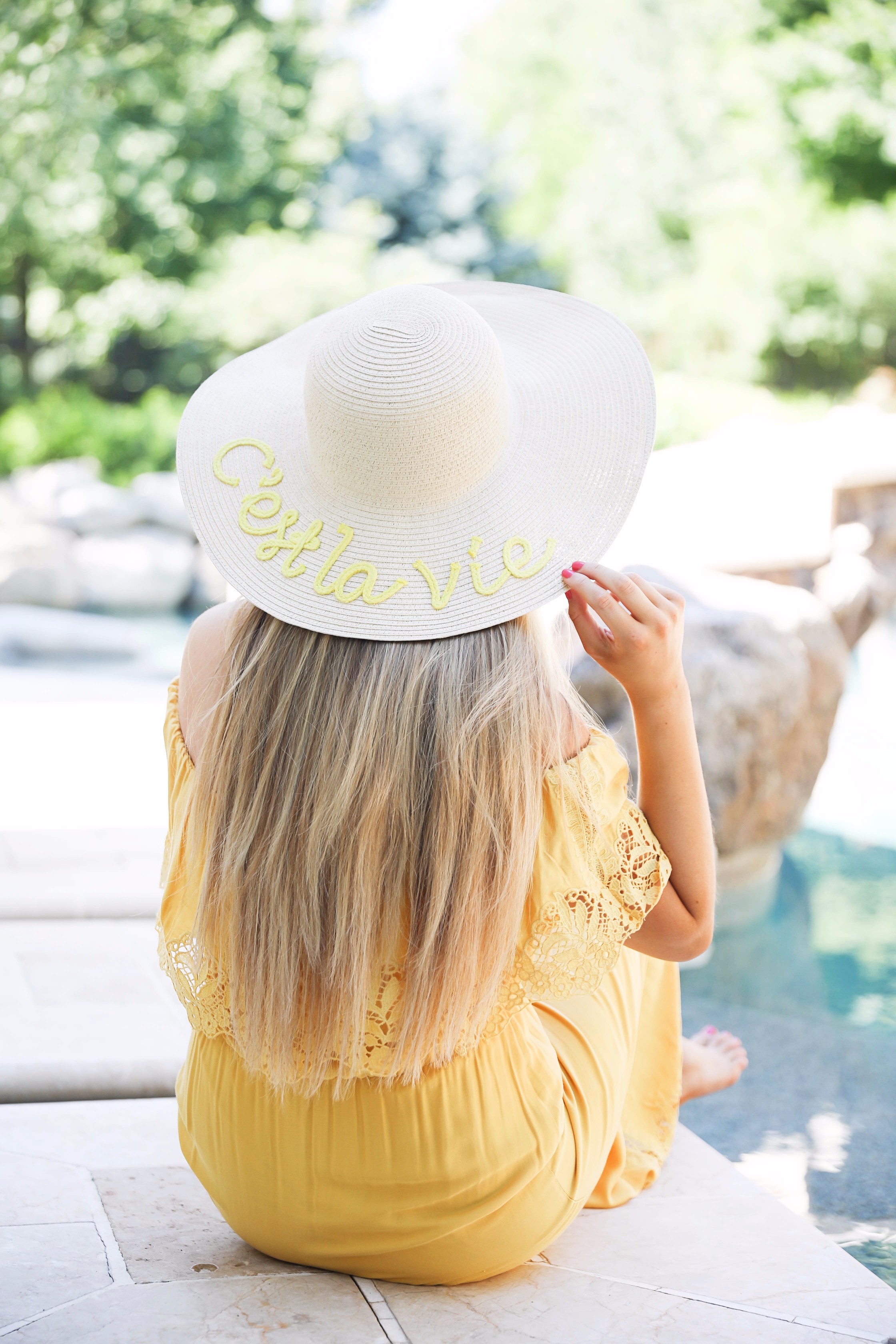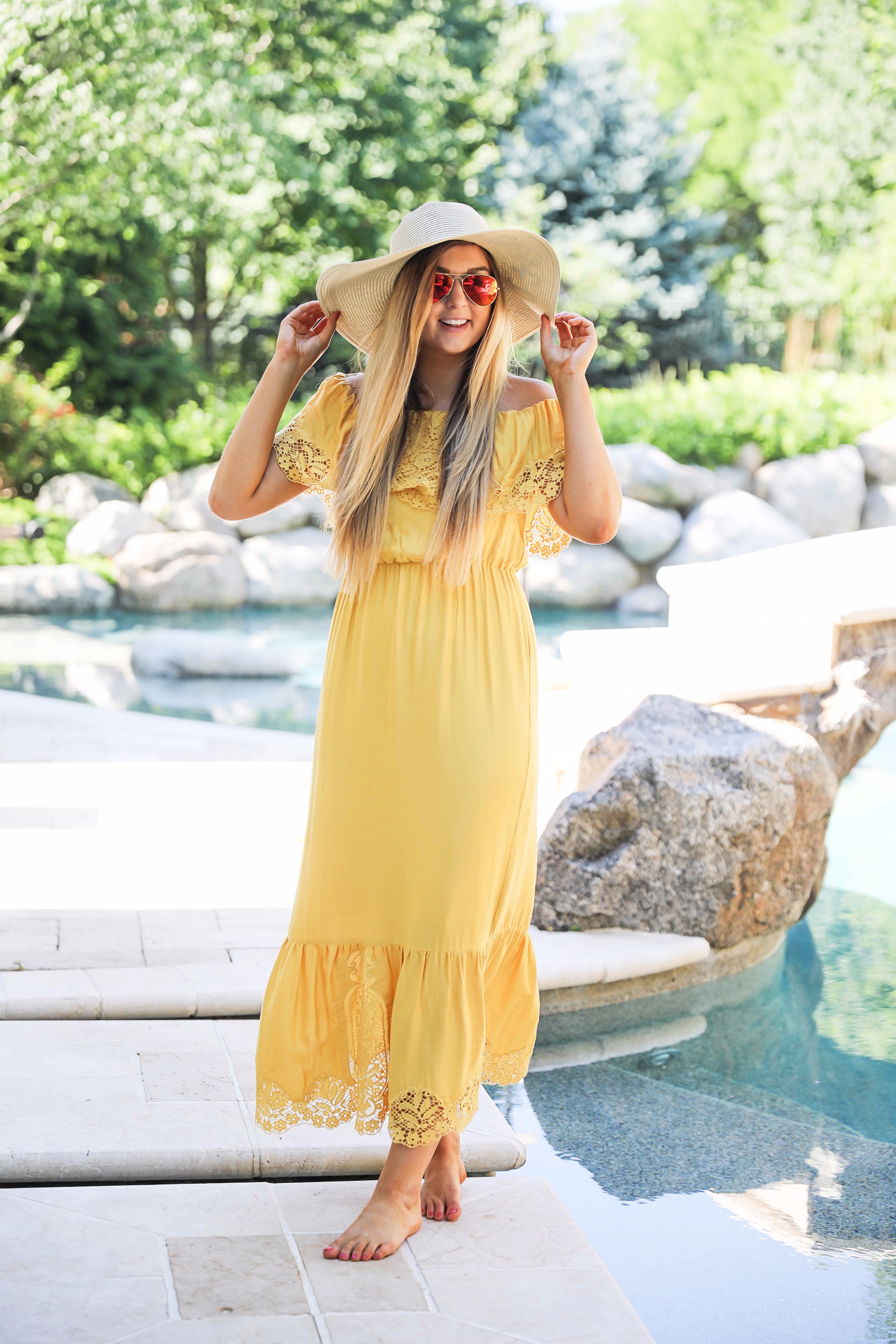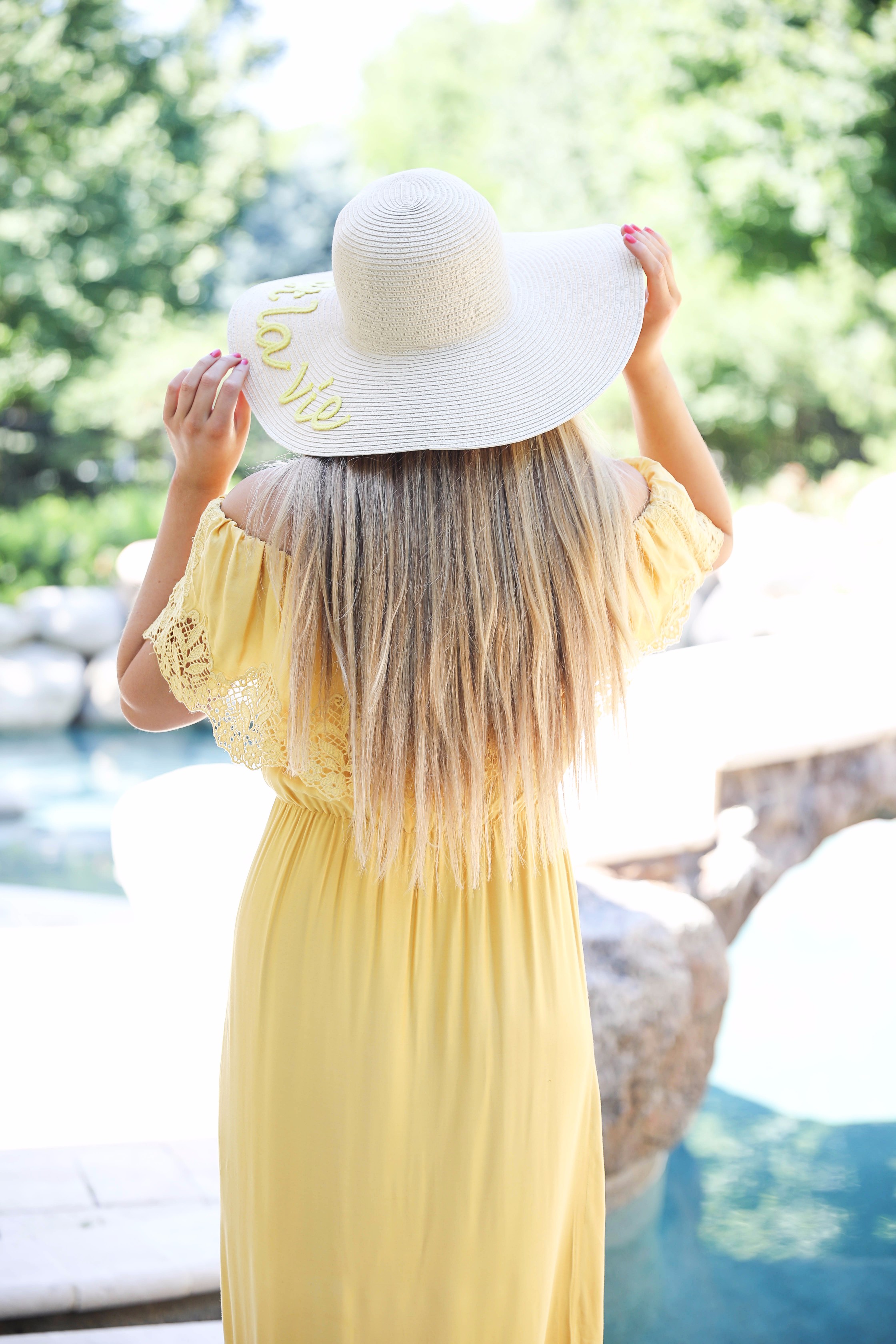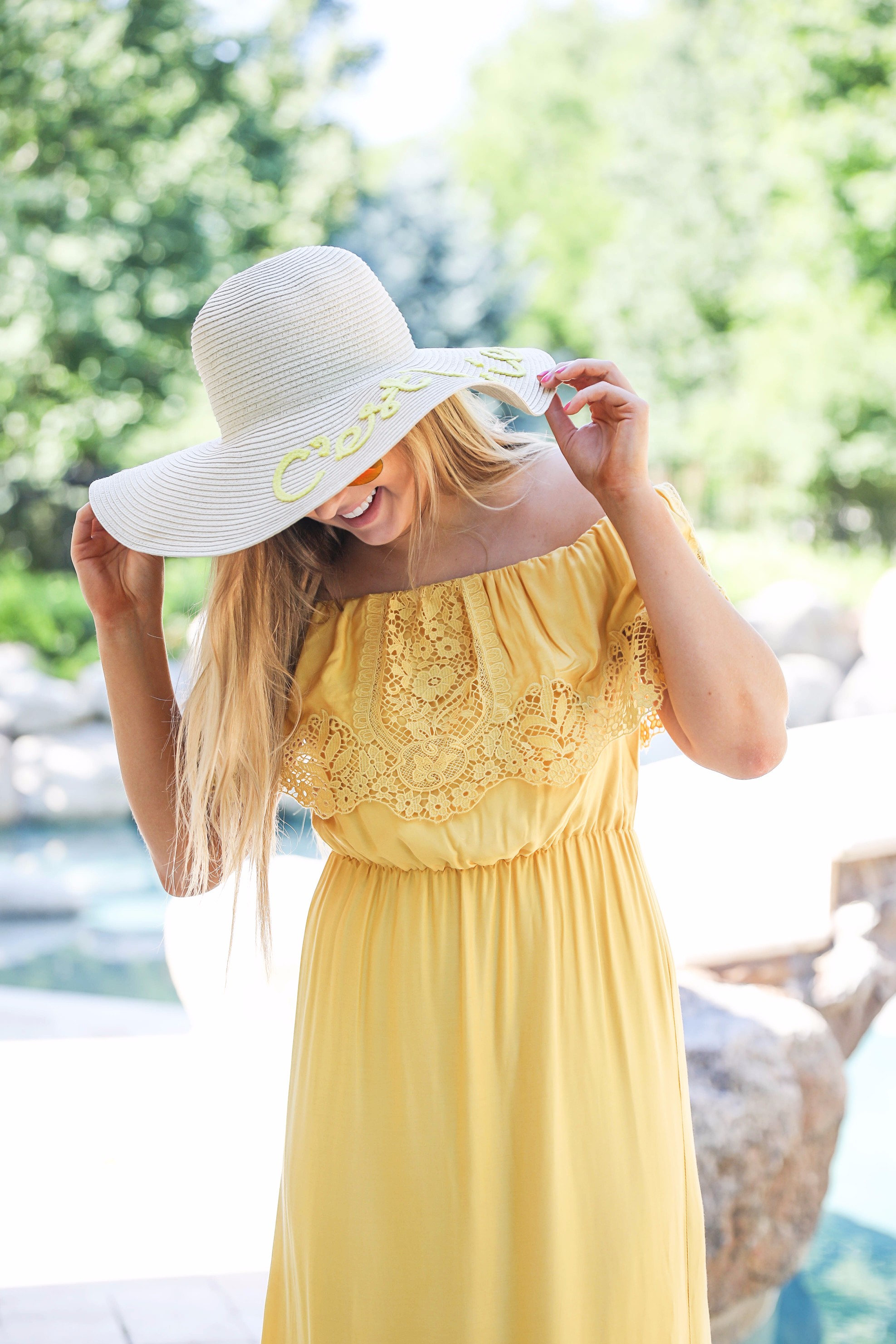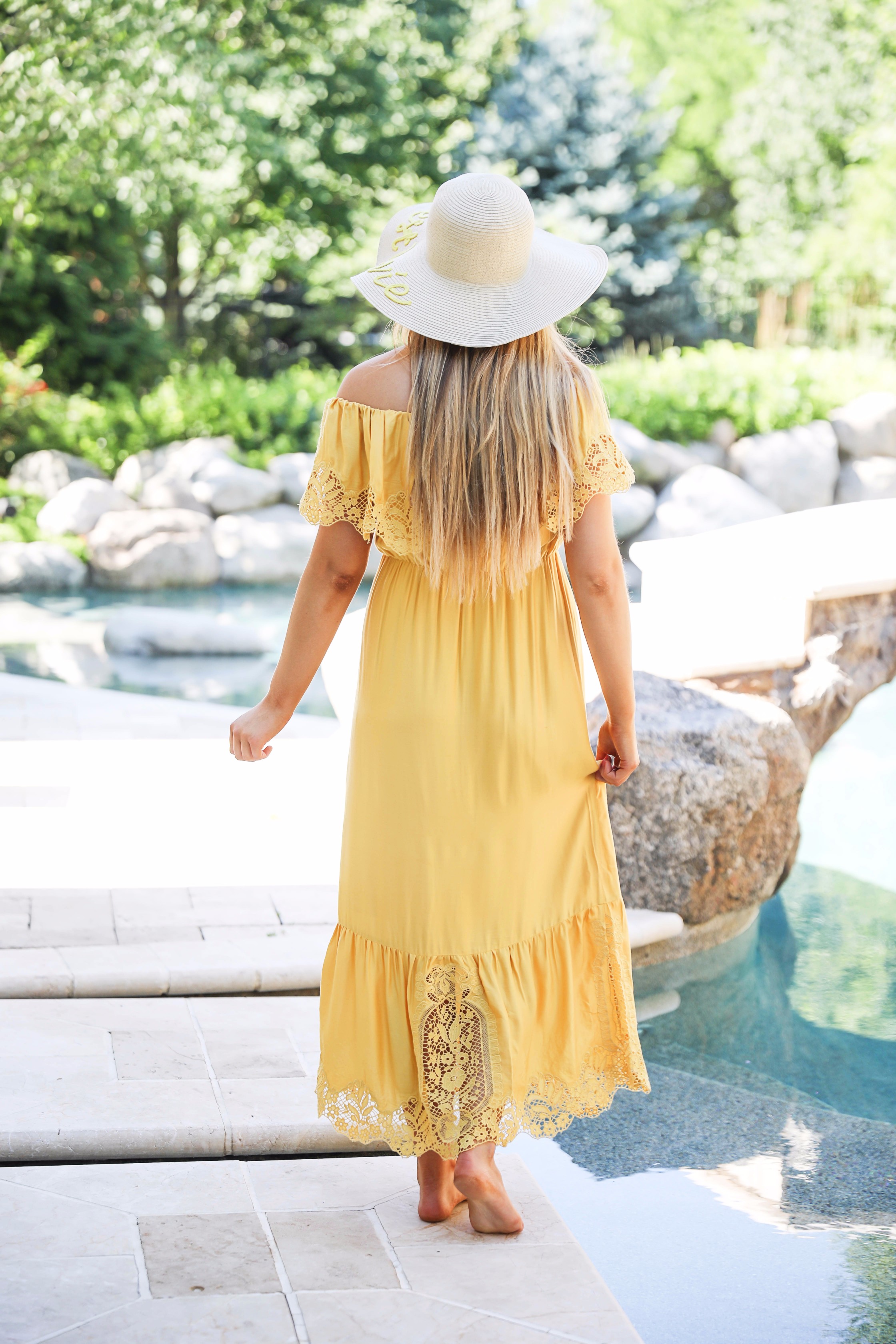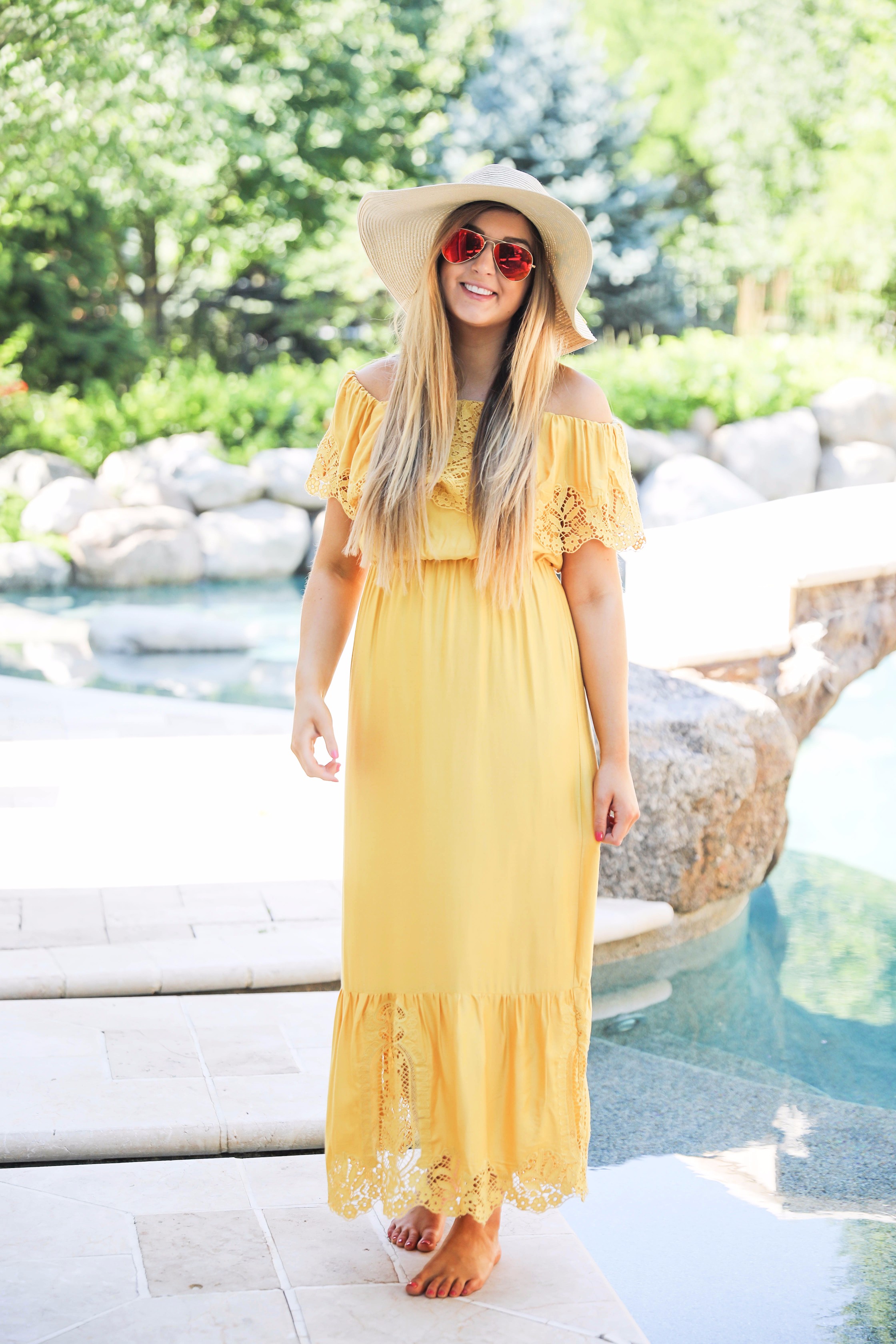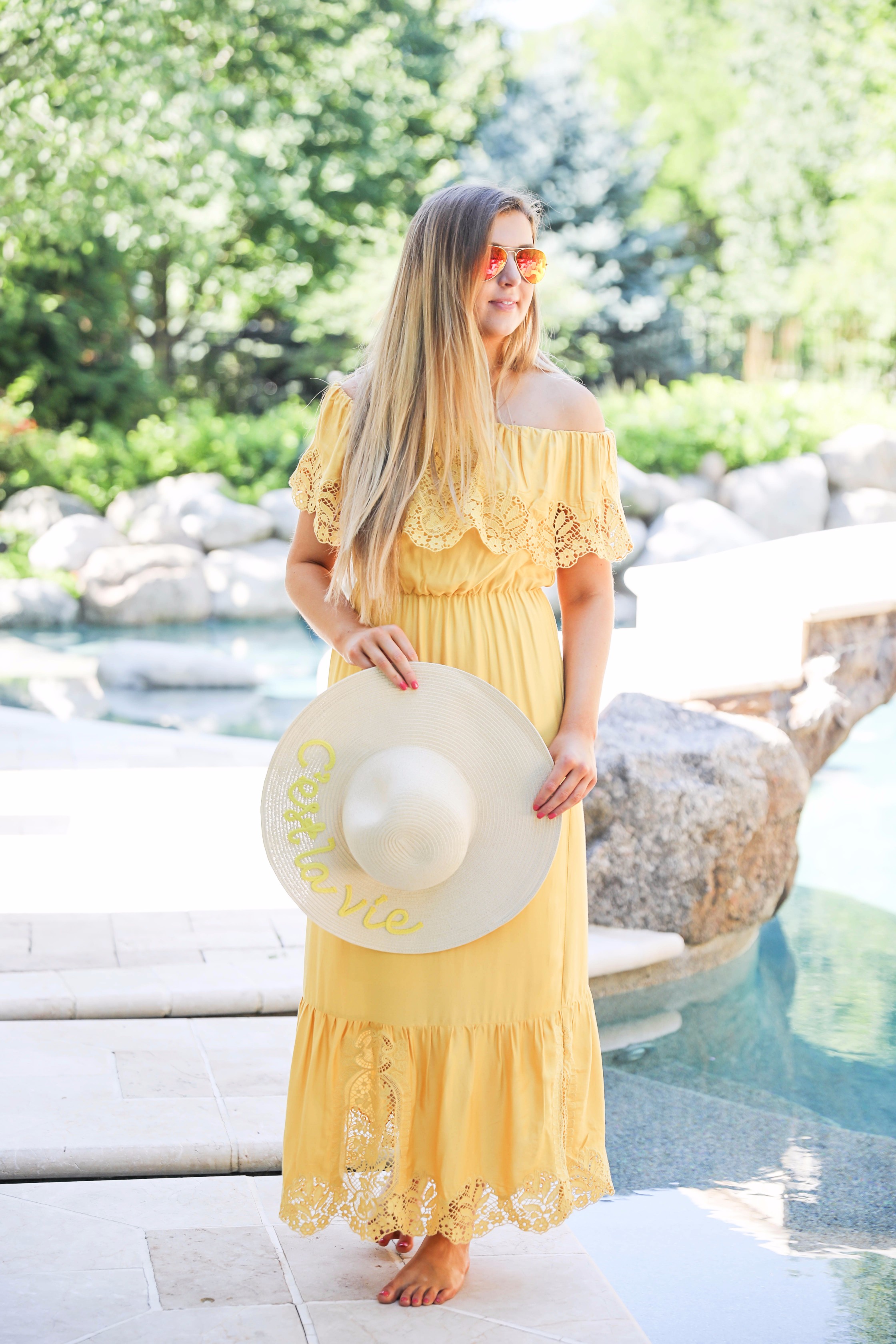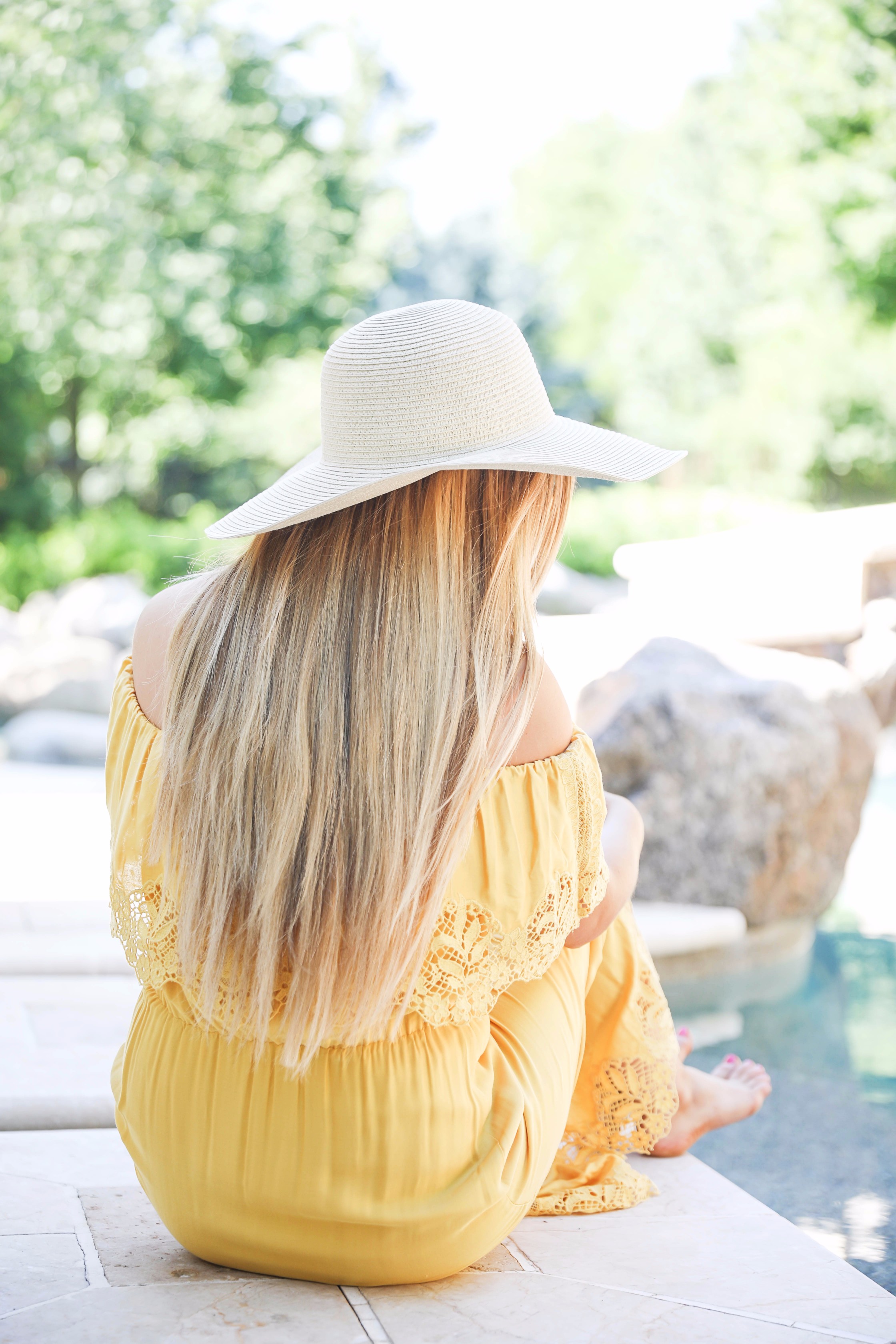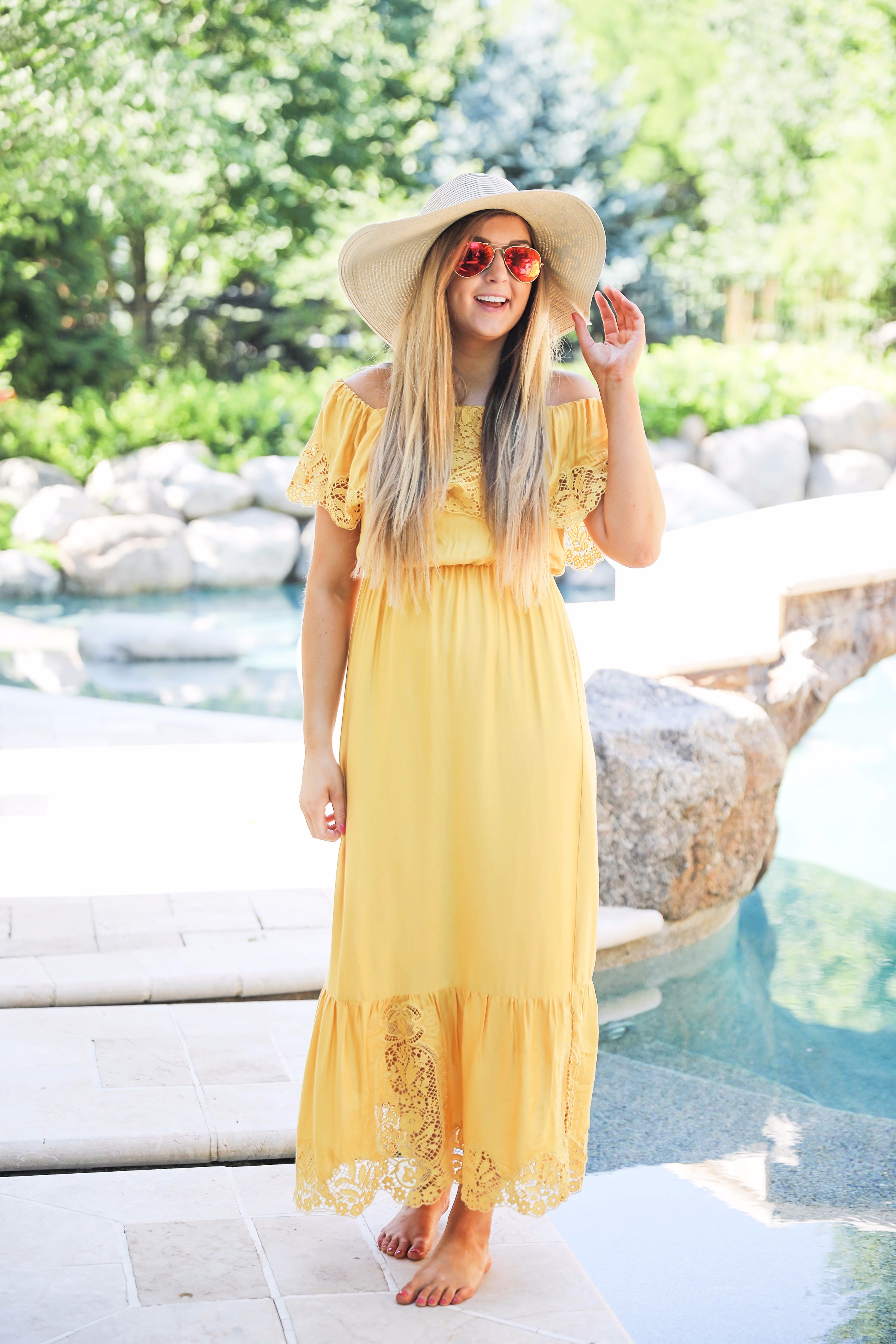 My parent's have the cutest house, about eight years ago they totally remodeled and made it their dream house! They work so hard and it was really cool seeing their dreams and visions come to life, they are both so creative and they really did build the most beautiful home! My favorite part is definitely the backyard! Our backyard originally had a hill and they built the most breathtaking pool into it finished with rocks, waterfalls, and a hot tub! I only hope I can work hard enough to build my dream home one day too! Anyways, I had been wanting to shoot a fun look in the backyard for awhile, but the lighting is always so weird (either too dark and shadow-y in the morning or too bright the rest of the day) so that's why these photos look a little different. However, this outfit was too perfect not to shoot by the pool!
Midi dresses are one of my favorite things to shop for right now, I love this yellow one with the cute lace detail on top! I don't think I'm super short, but I'm also not very tall either (I'm about 5'3″ or 4″ I believe), but I felt like this midi dress was a bit long. Granted, I wasn't wearing any shoes so maybe with some wedges it would look more "midi" on me. Since I was just shooting in my backyard though I didn't want to put shoes on, fun fact about me I actually hate wearing shoes haha! The bottom of my feet are so tough from years of running around on gravel roads at the lake. I've tried those foot peals before and even after those they are still so tough (my boyfriend and I did it together once and by the end his feet were more soft :/ ). I'm going to get a pedicure later today for my sister's birthday and I can't wait for them to scrub my feet haha!
Okay enough feet talk, I hope y'all have an amazing Friday and weekend!
xoxo,
Lauren Emily Lindmark
Copyright © 2017 dailydoseofcharm.com