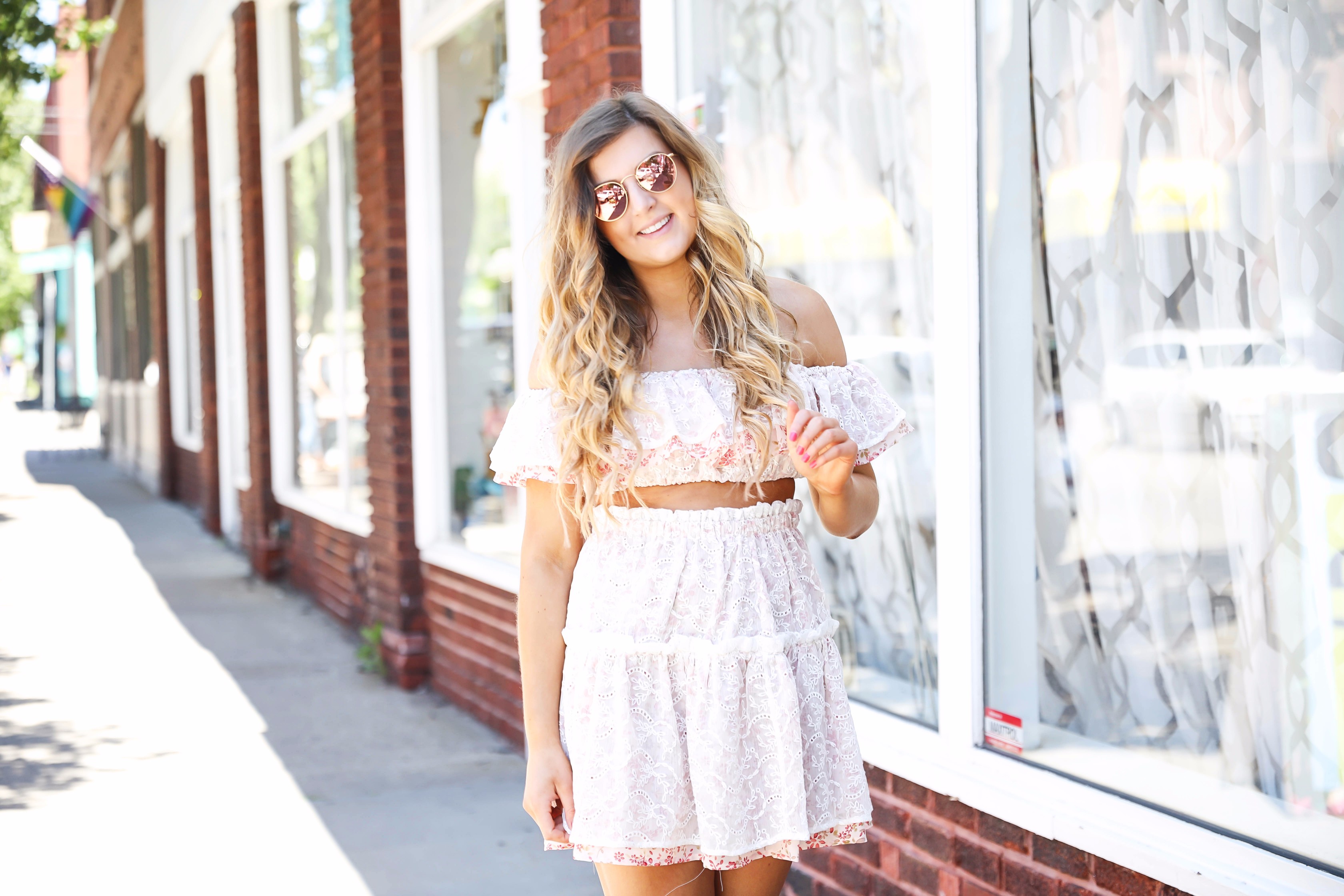 Ruffle Two Piece | OOTD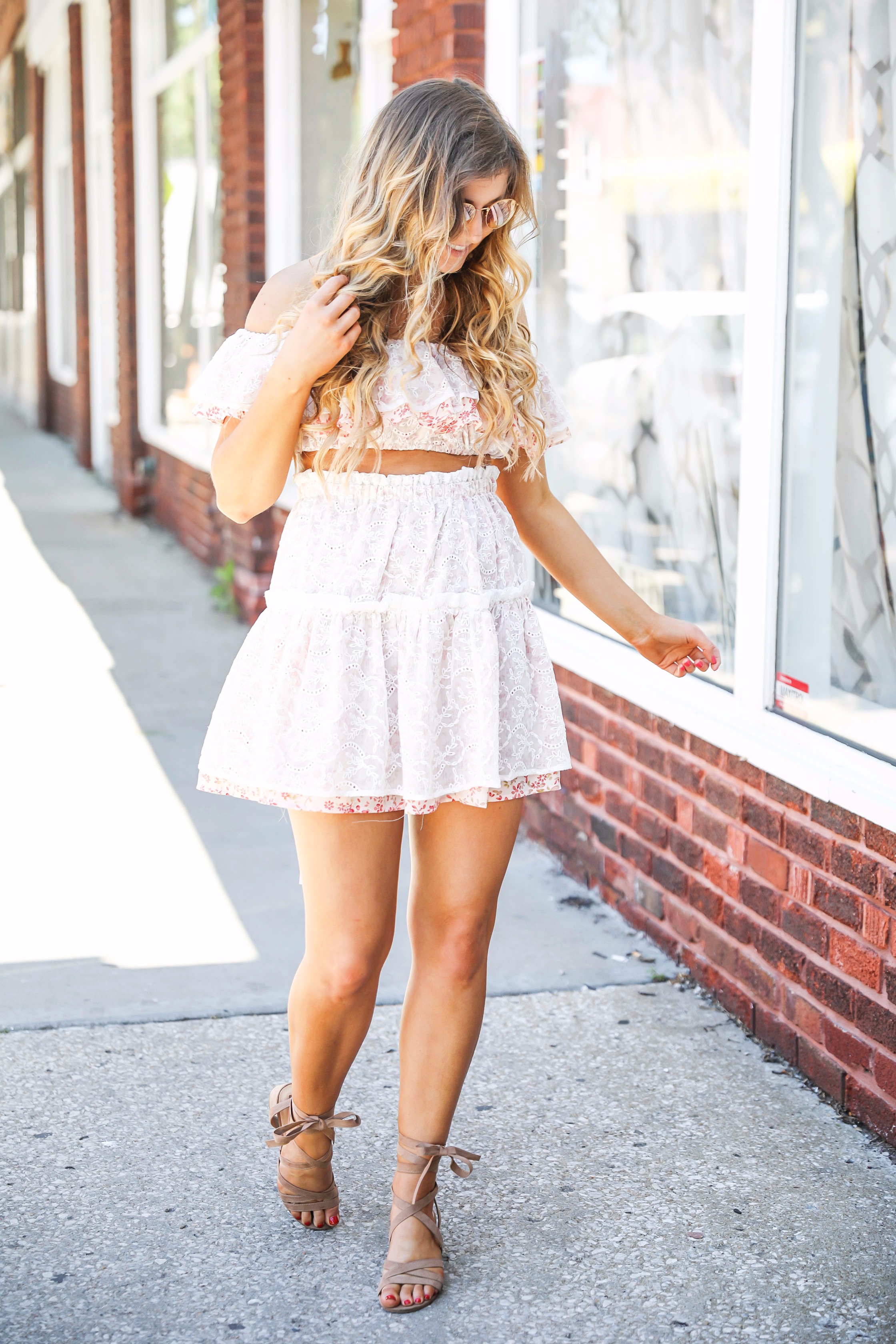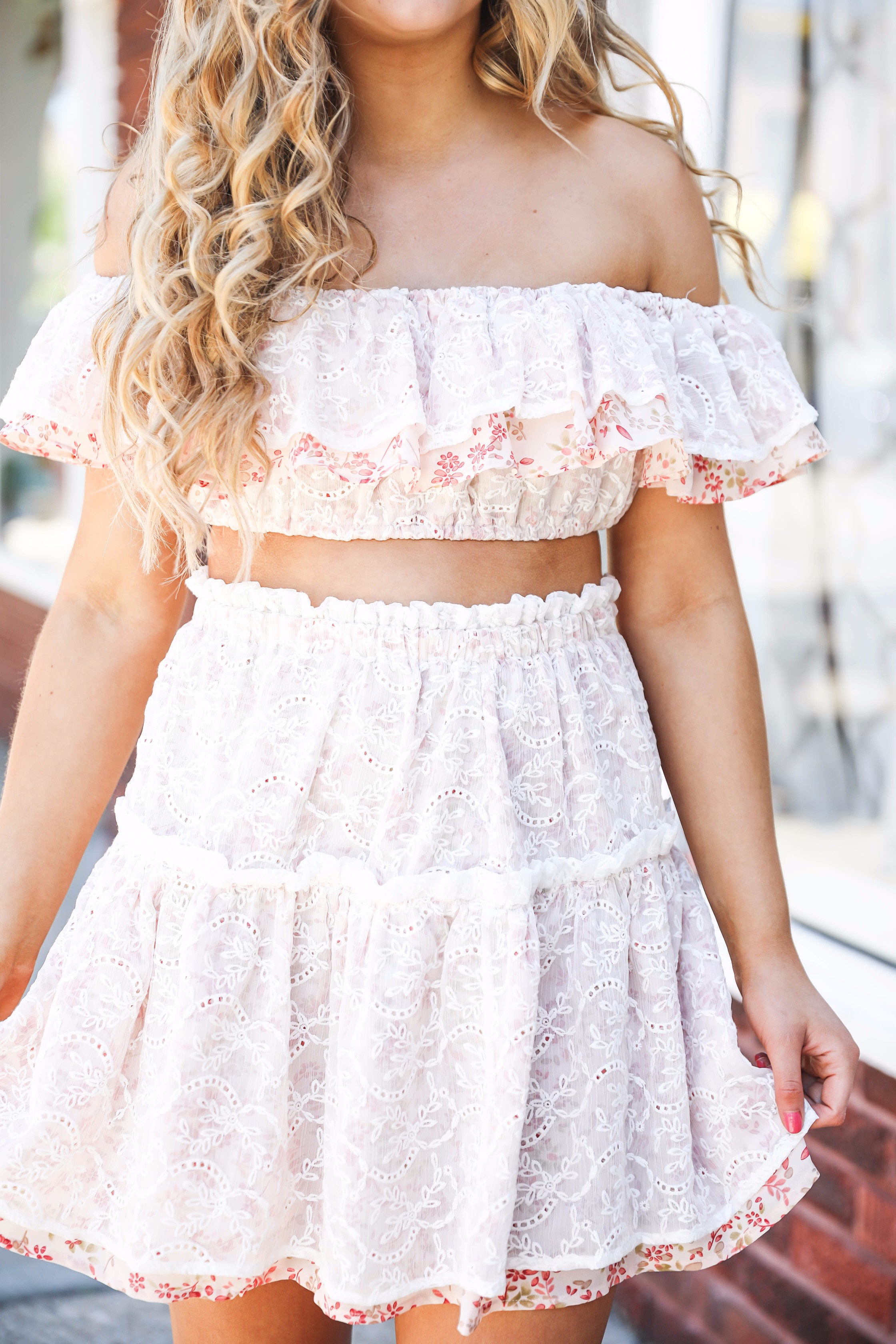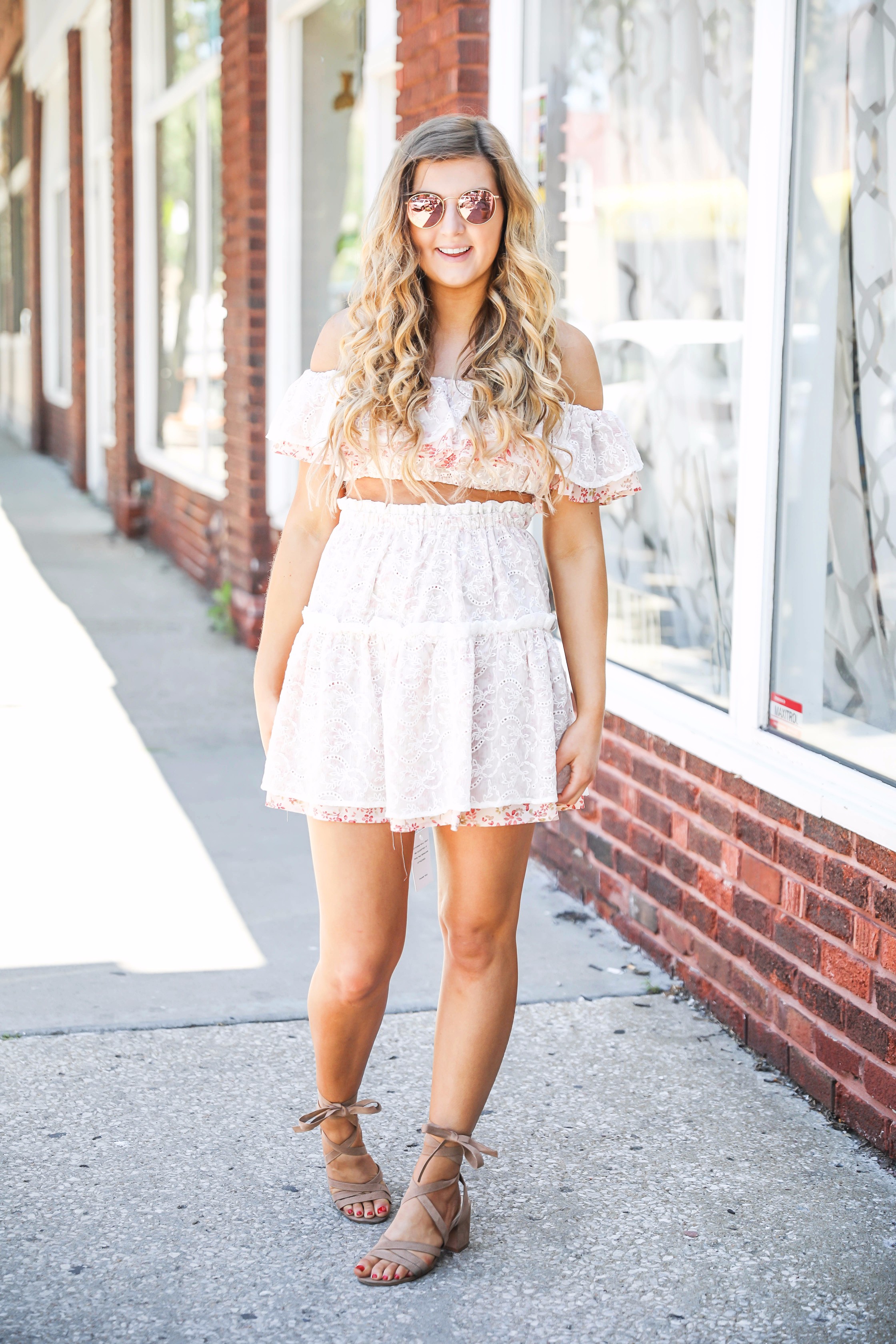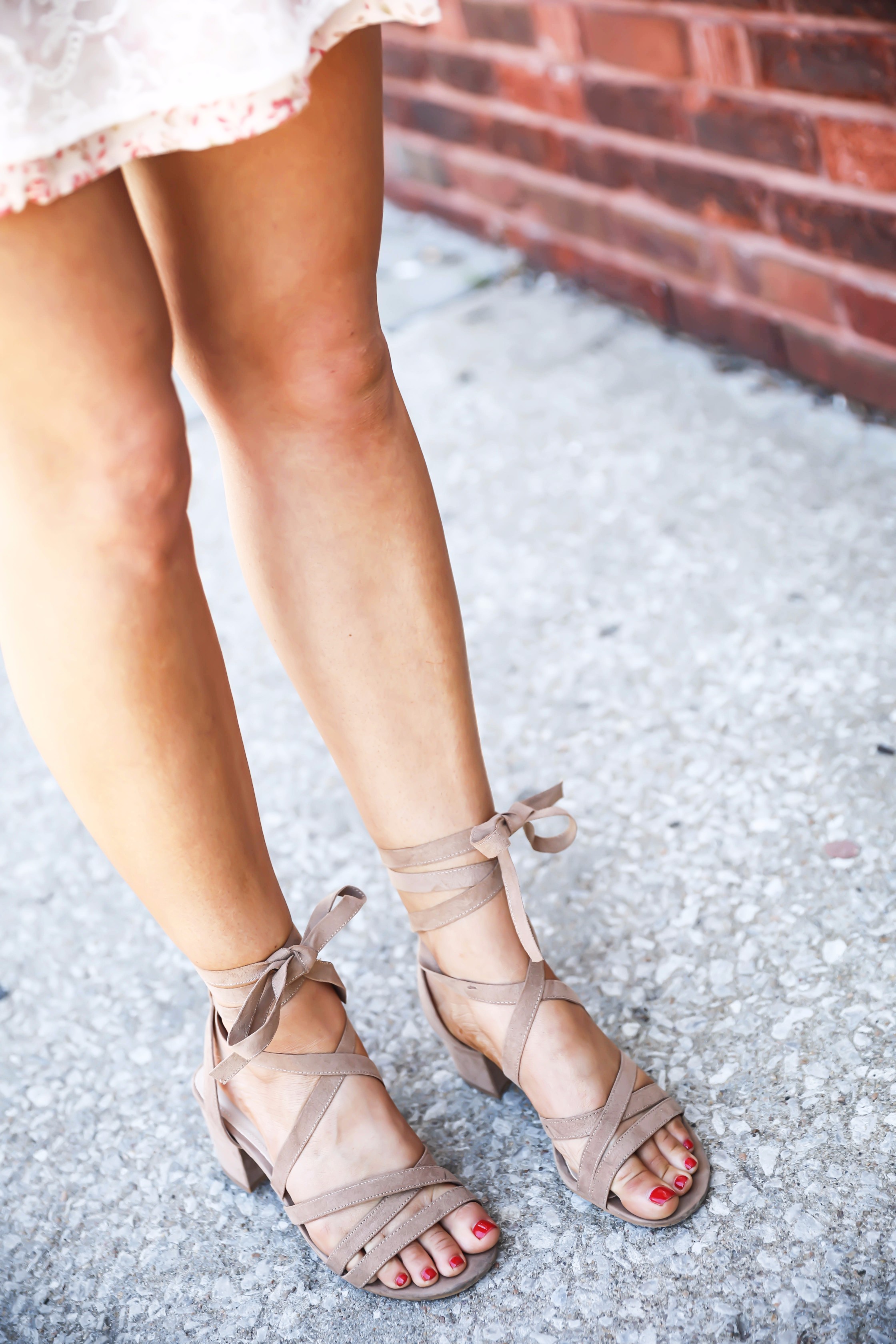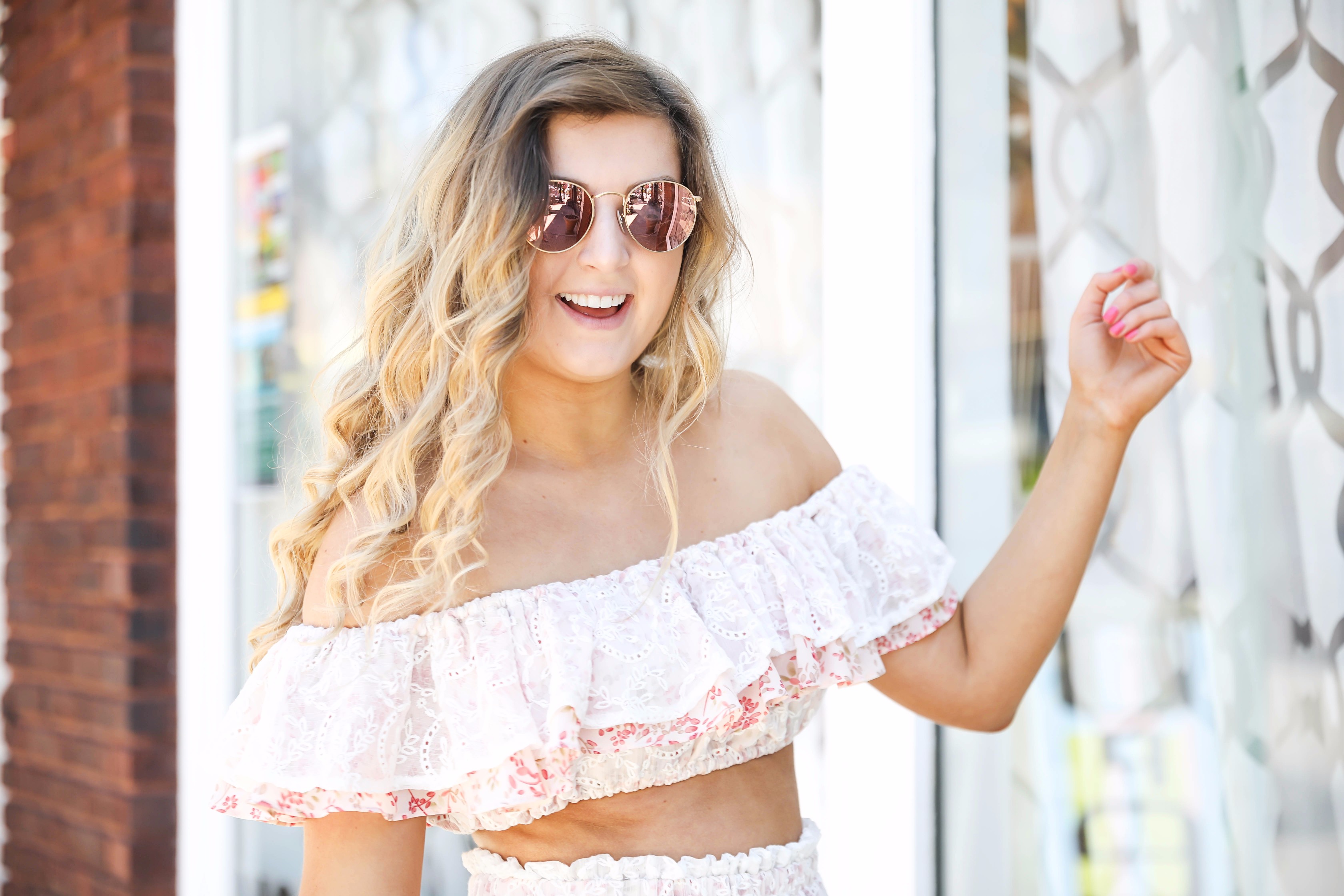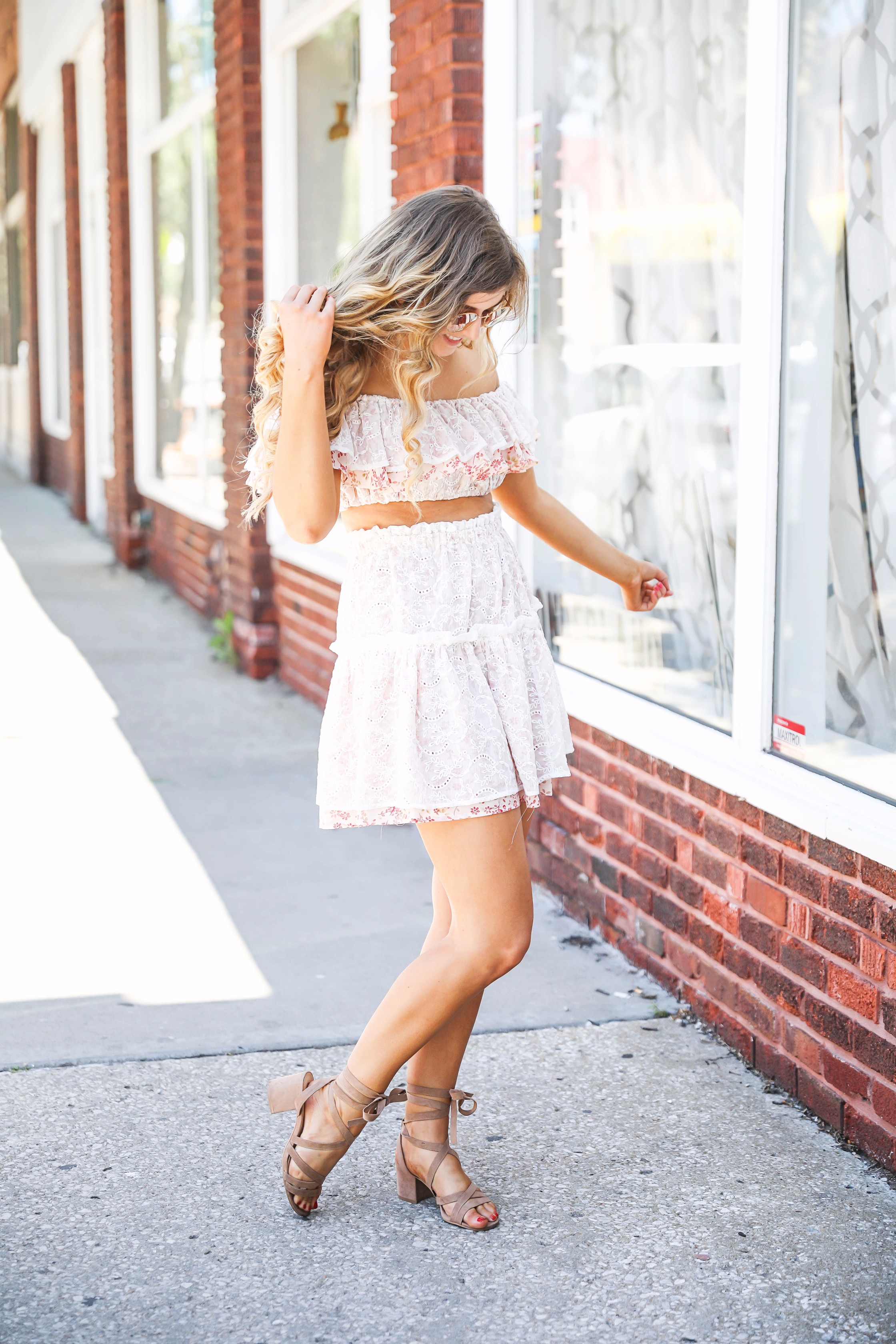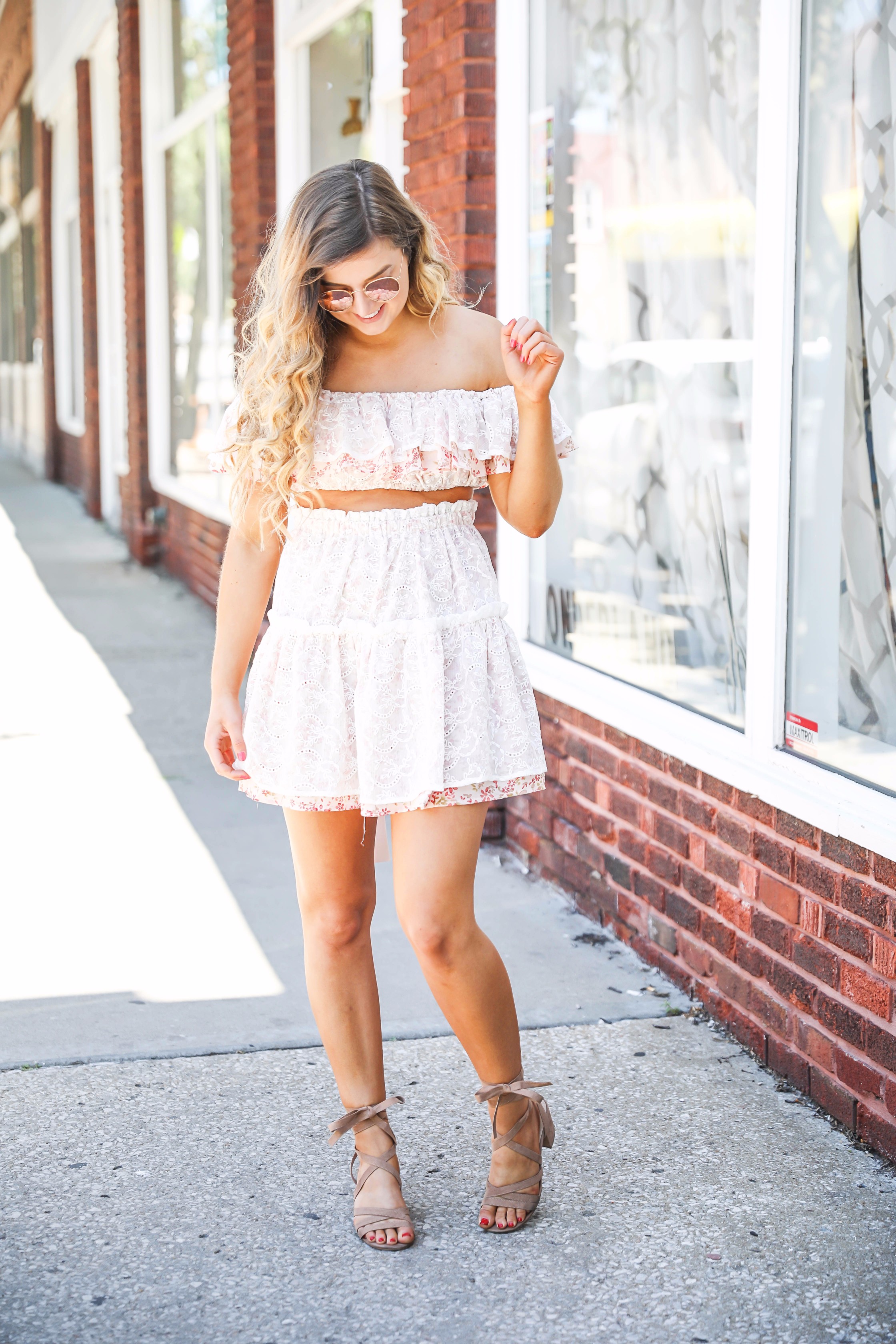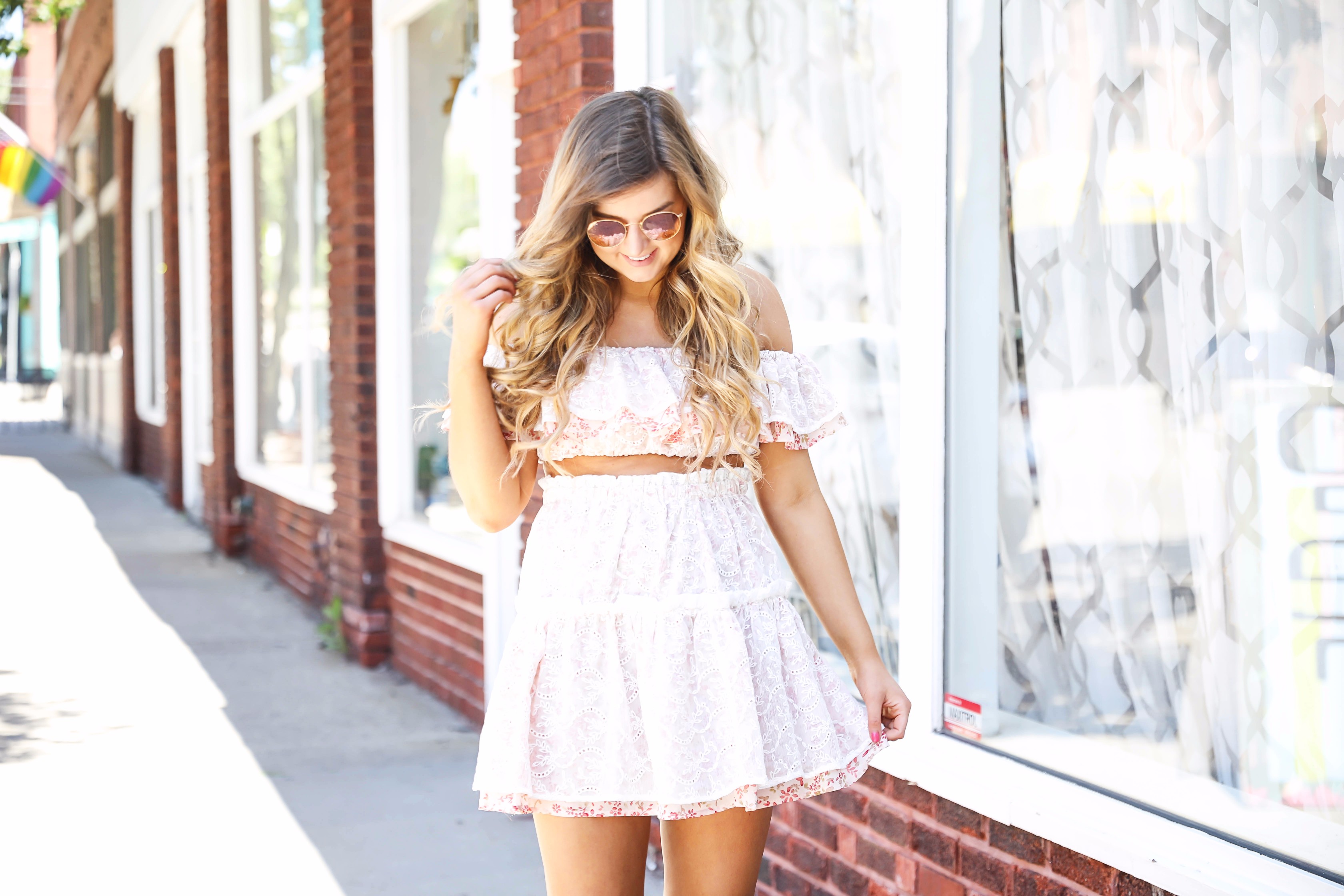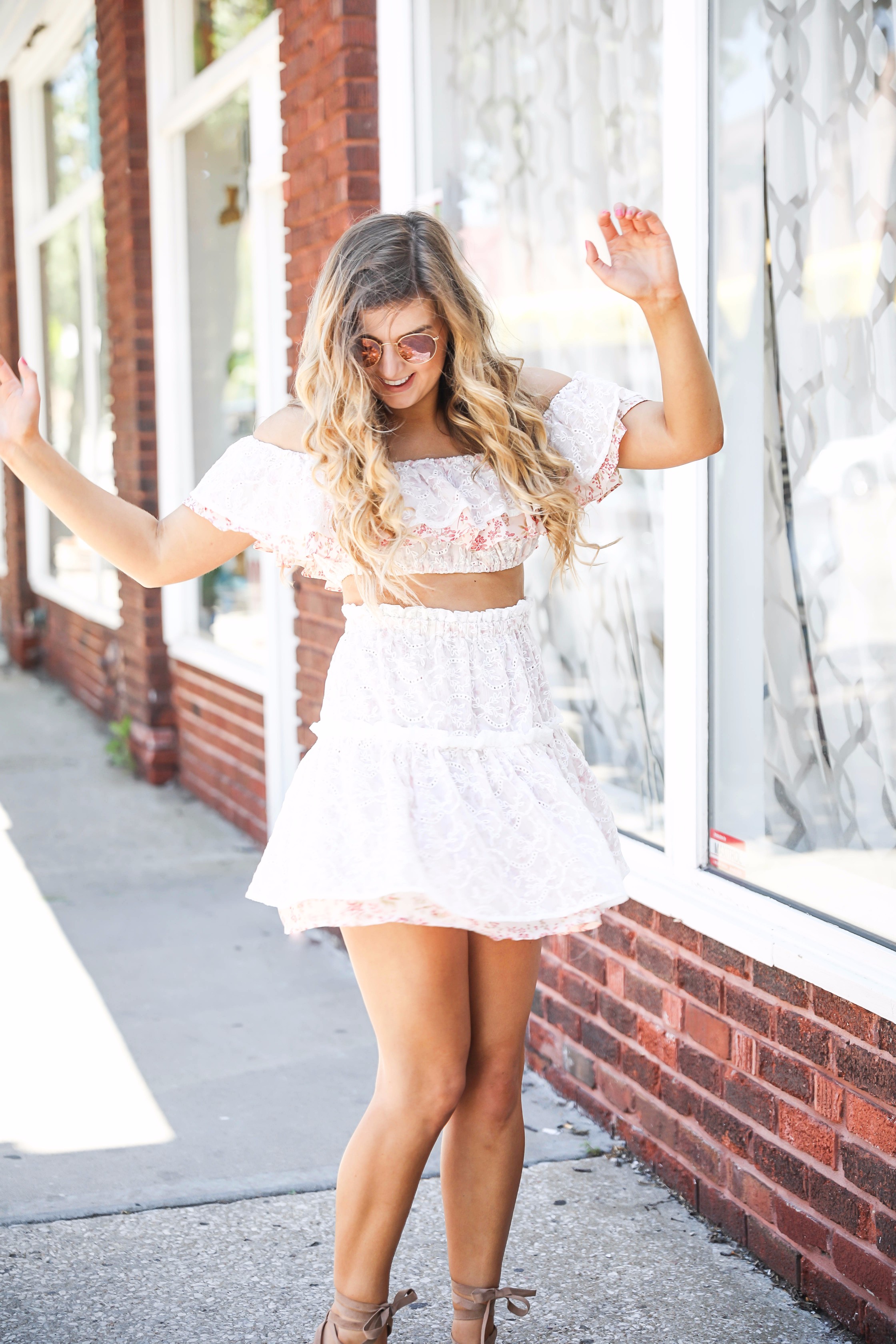 Two piece outfits are seriously my favorite things right now (if you didn't see this Gingham Two Piece Set from the other day definitely check that one out too). I love this one because it's so girly! The light pink and lace are so fun for summer and the off the shoulder top looks so cute on! I also love the different shades of pink in the layers. I didn't want to take this off!
My mom and I took these in Westport, Missouri which is one of my favorite parts of the downtown KC area! I swear they have the best restaurants and such a fun atmosphere! I don't really talk much about my how town, but I have had a few people message me about things to do or restaurant spots to hit while they visit. I'm thinking of making a video soon all about my hometown so let me know if you want to see that! I have actually been meaning to make quite a few videos, but haven't because one, my microphone is so hard to set up and I can't figure it out since I have a new camera. And two, I still have vlogs from spring break (I know, so long ago!!) and Study Abroad to edit… I need an editor haha!
xoxo,
Lauren Emily Lindmark
Copyright © 2017 dailydoseofcharm.com