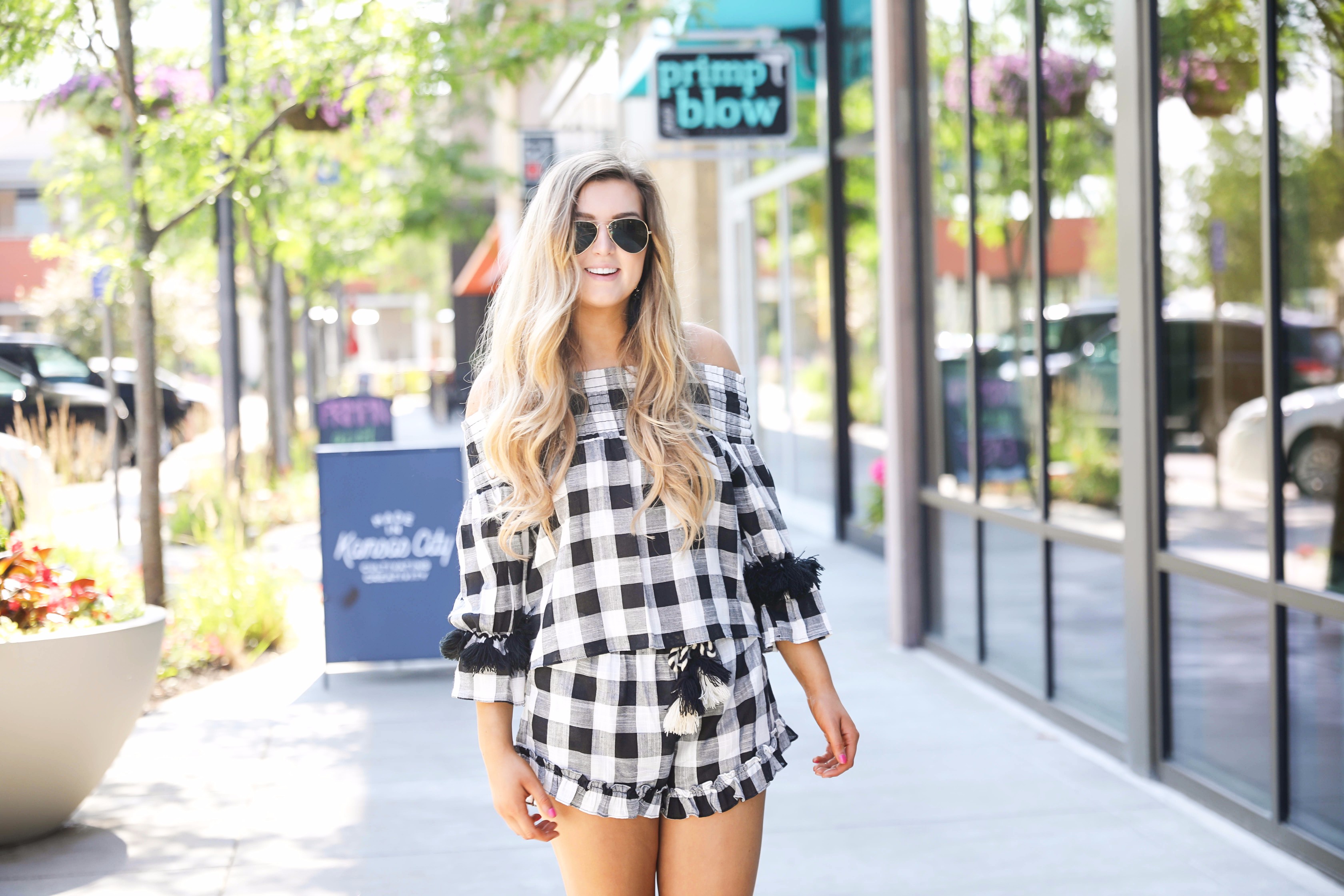 Gingham Sets for Summer | OOTD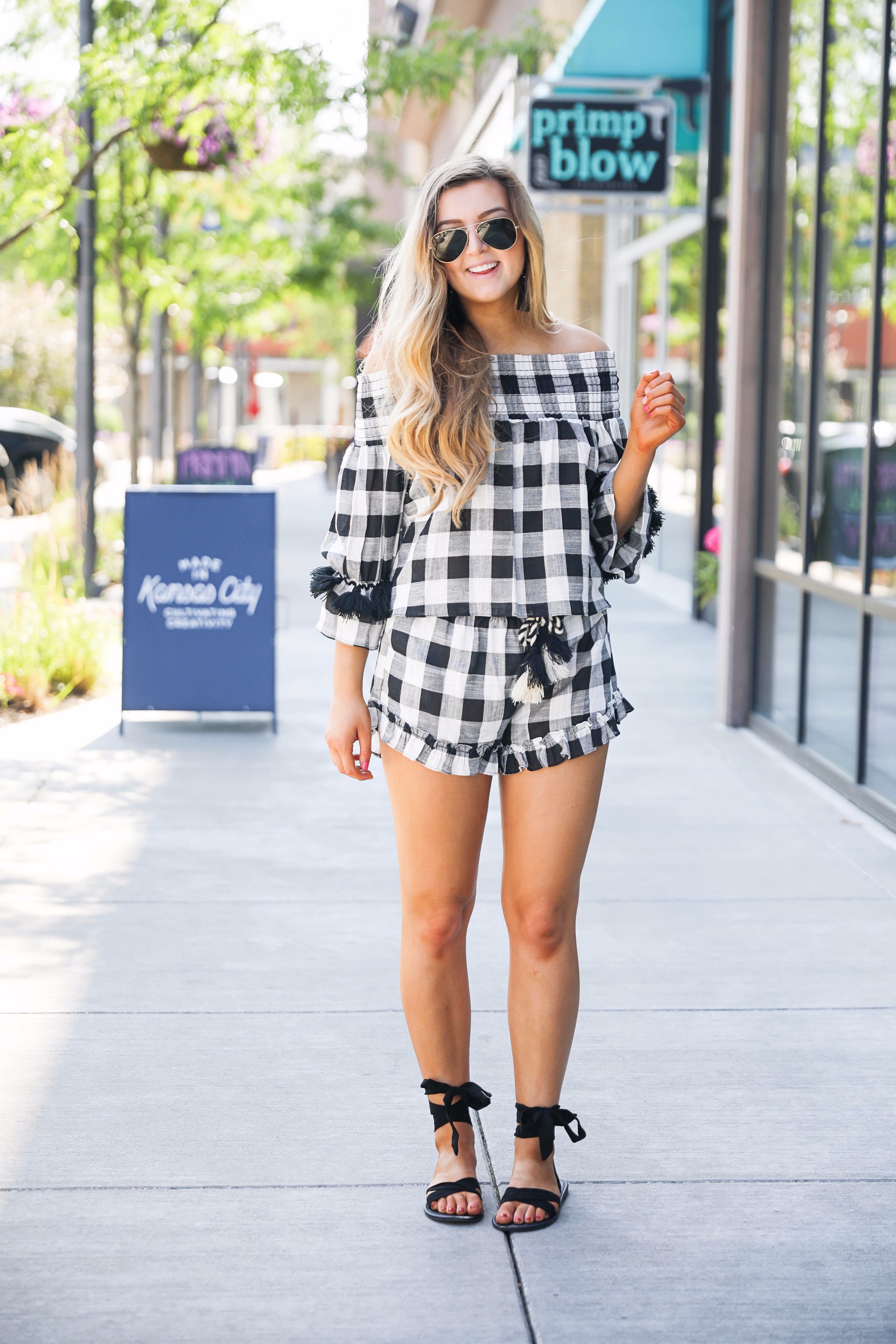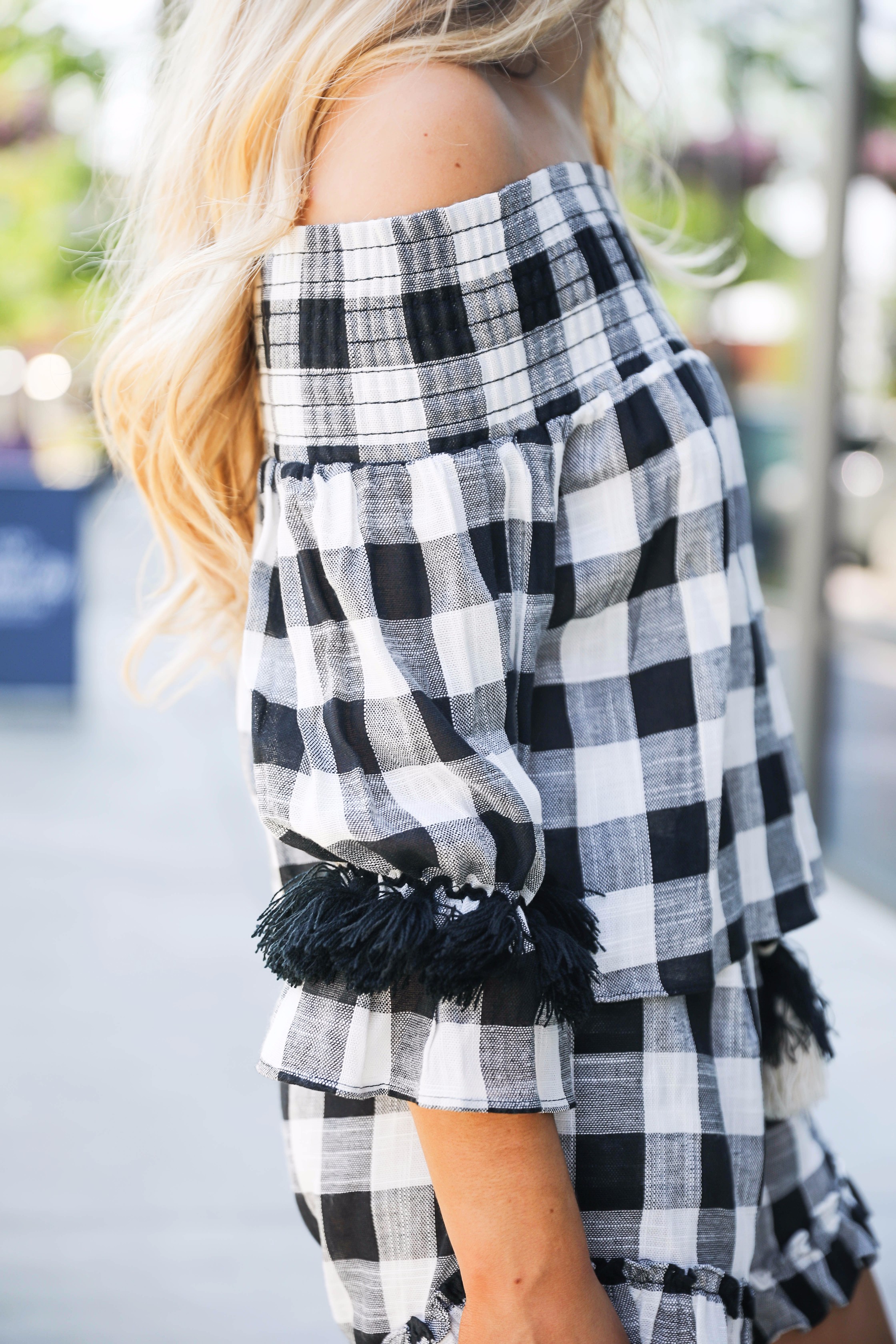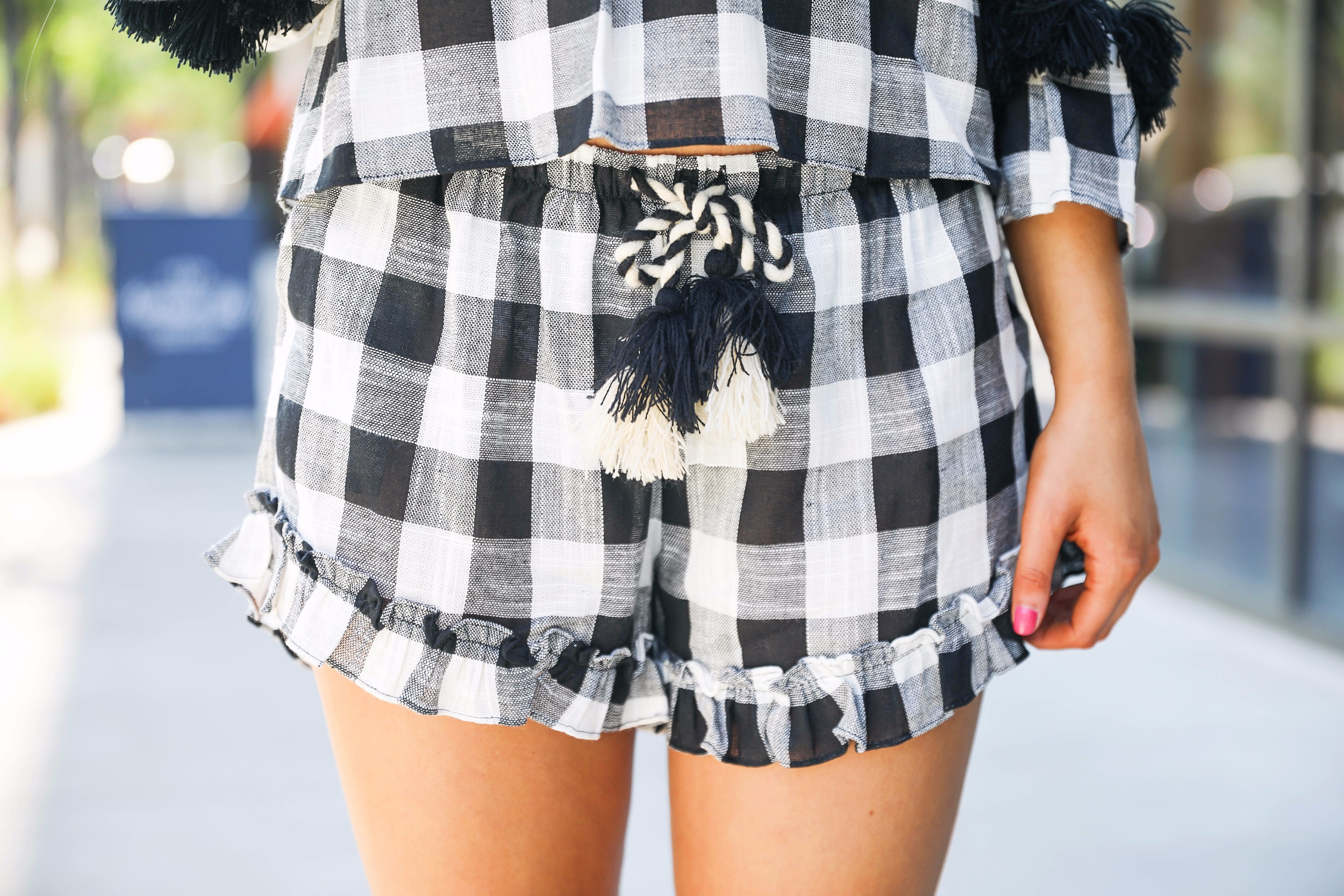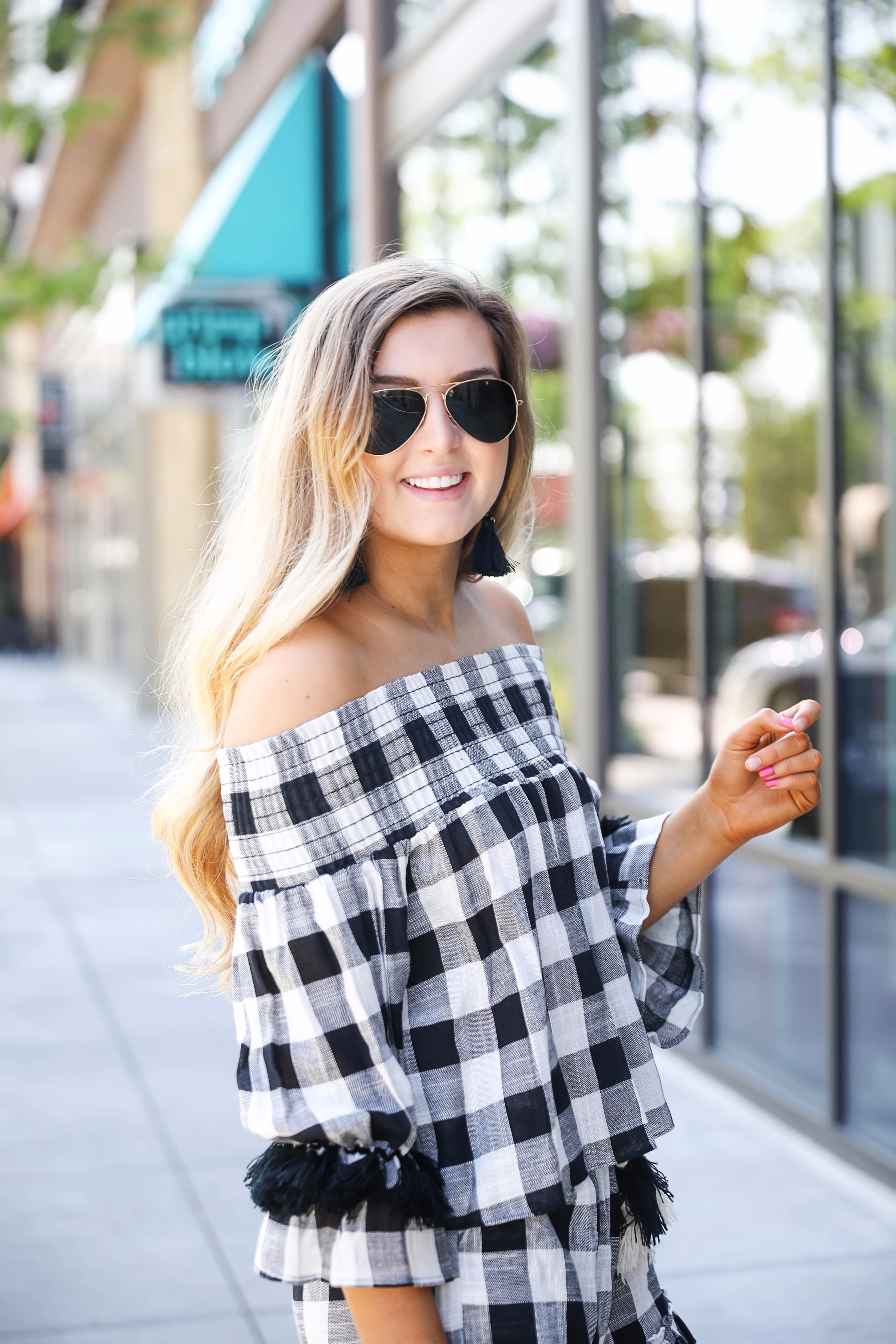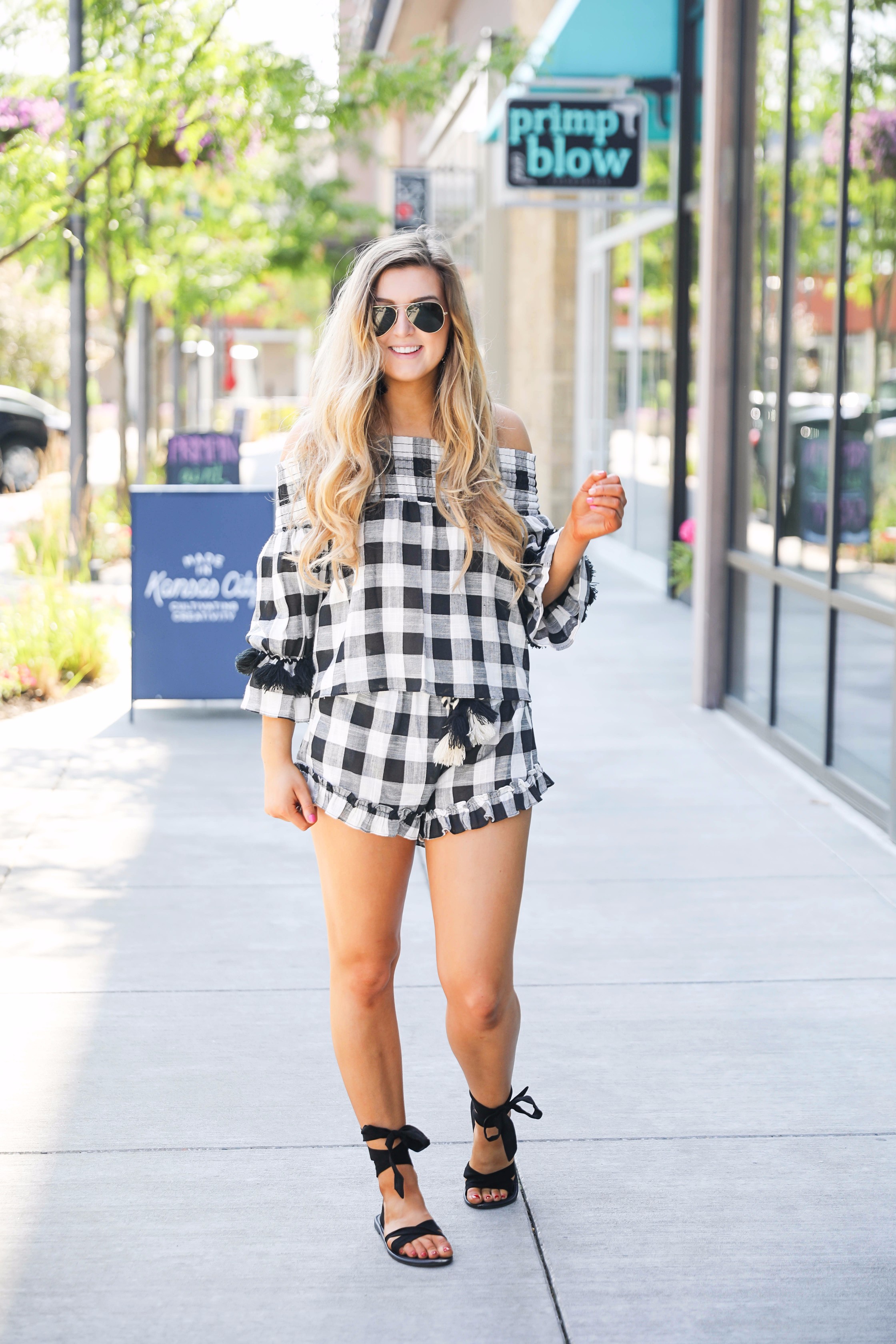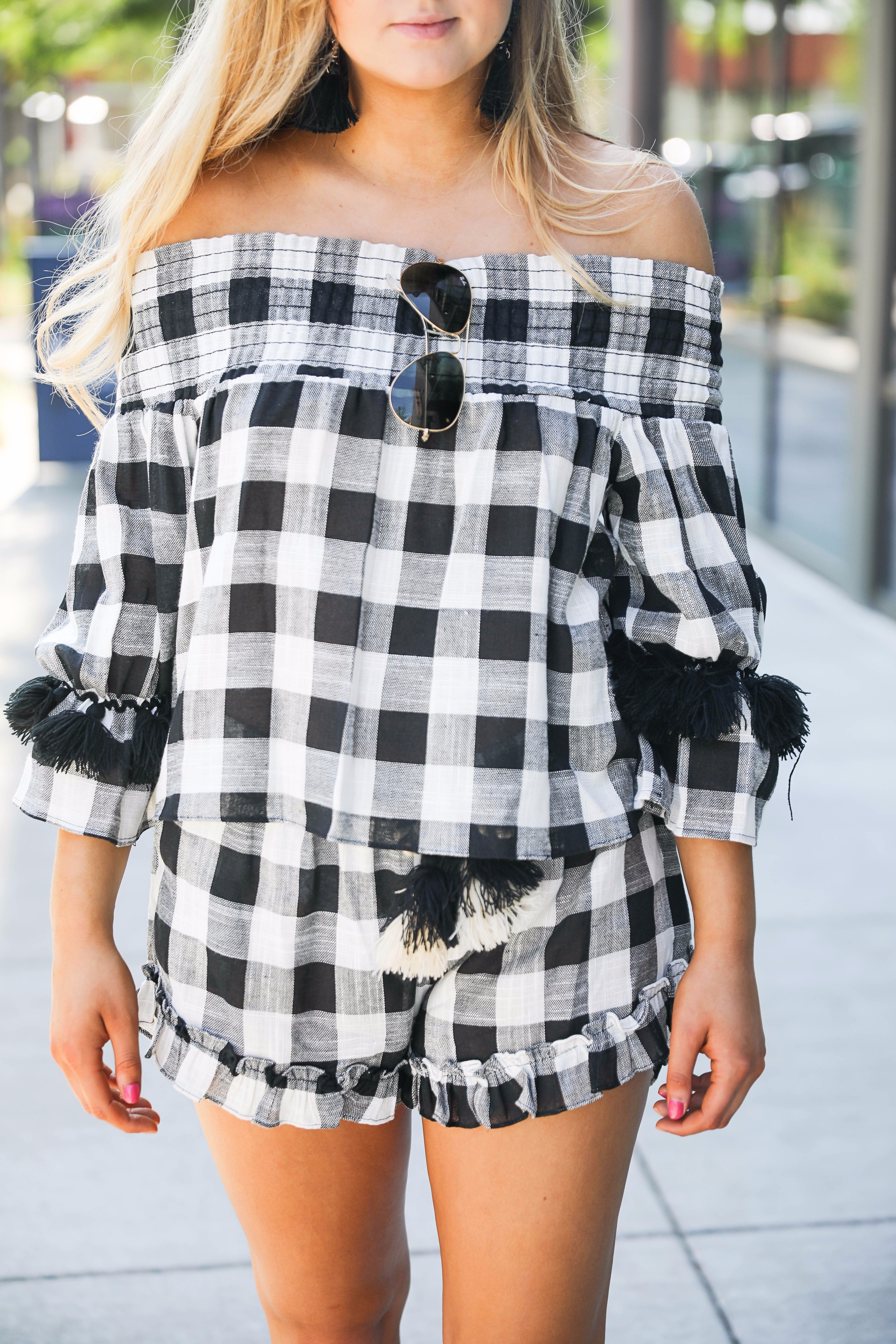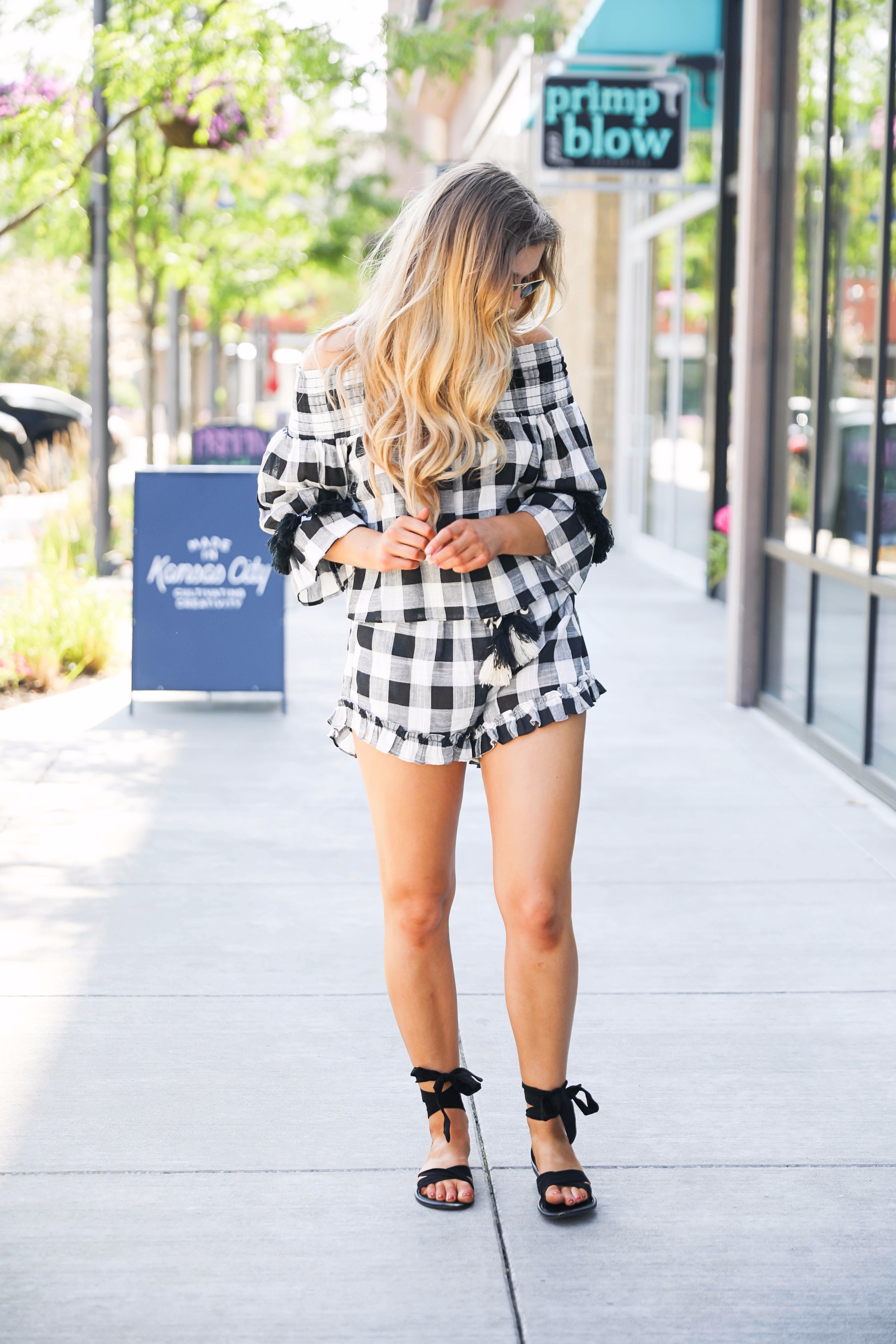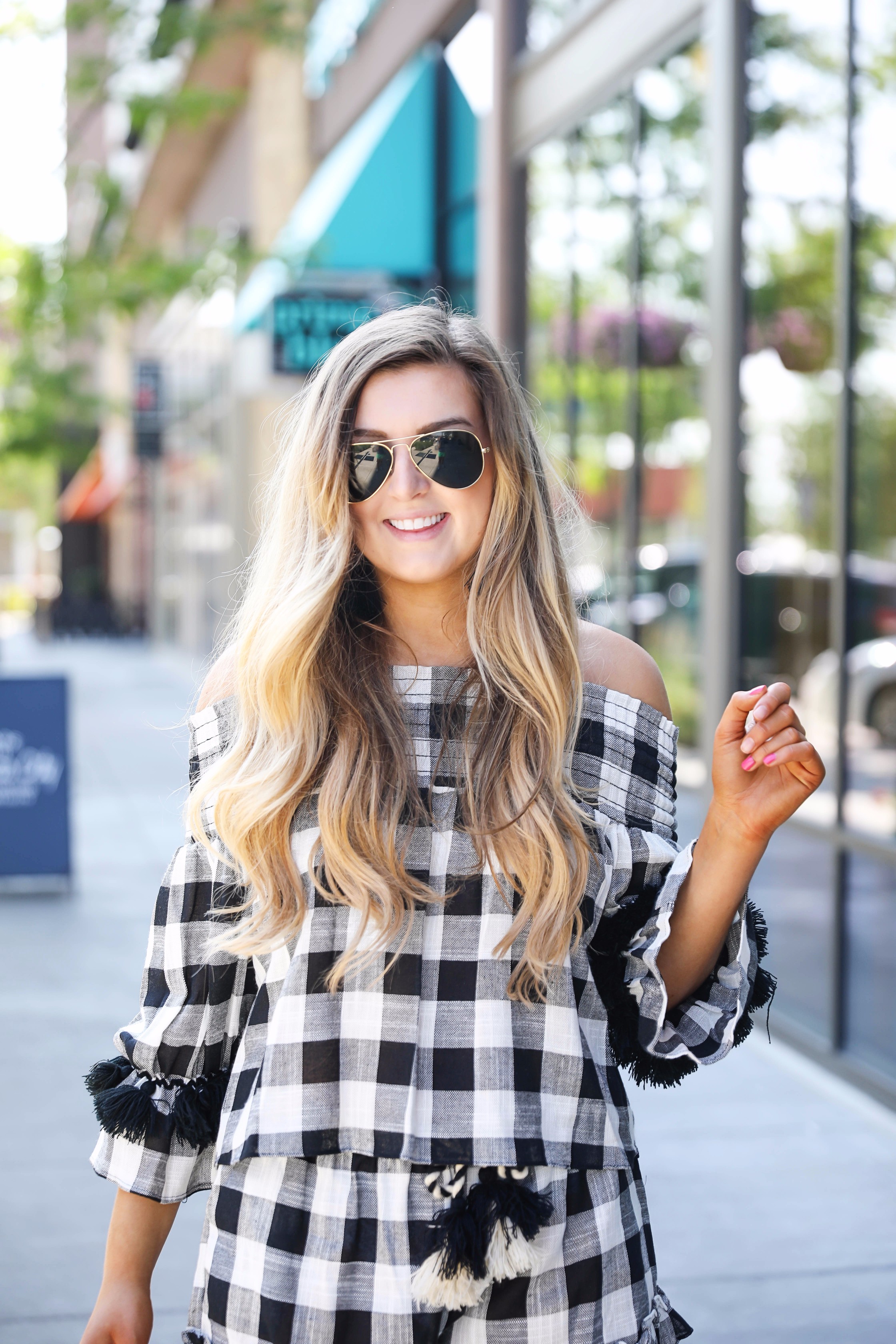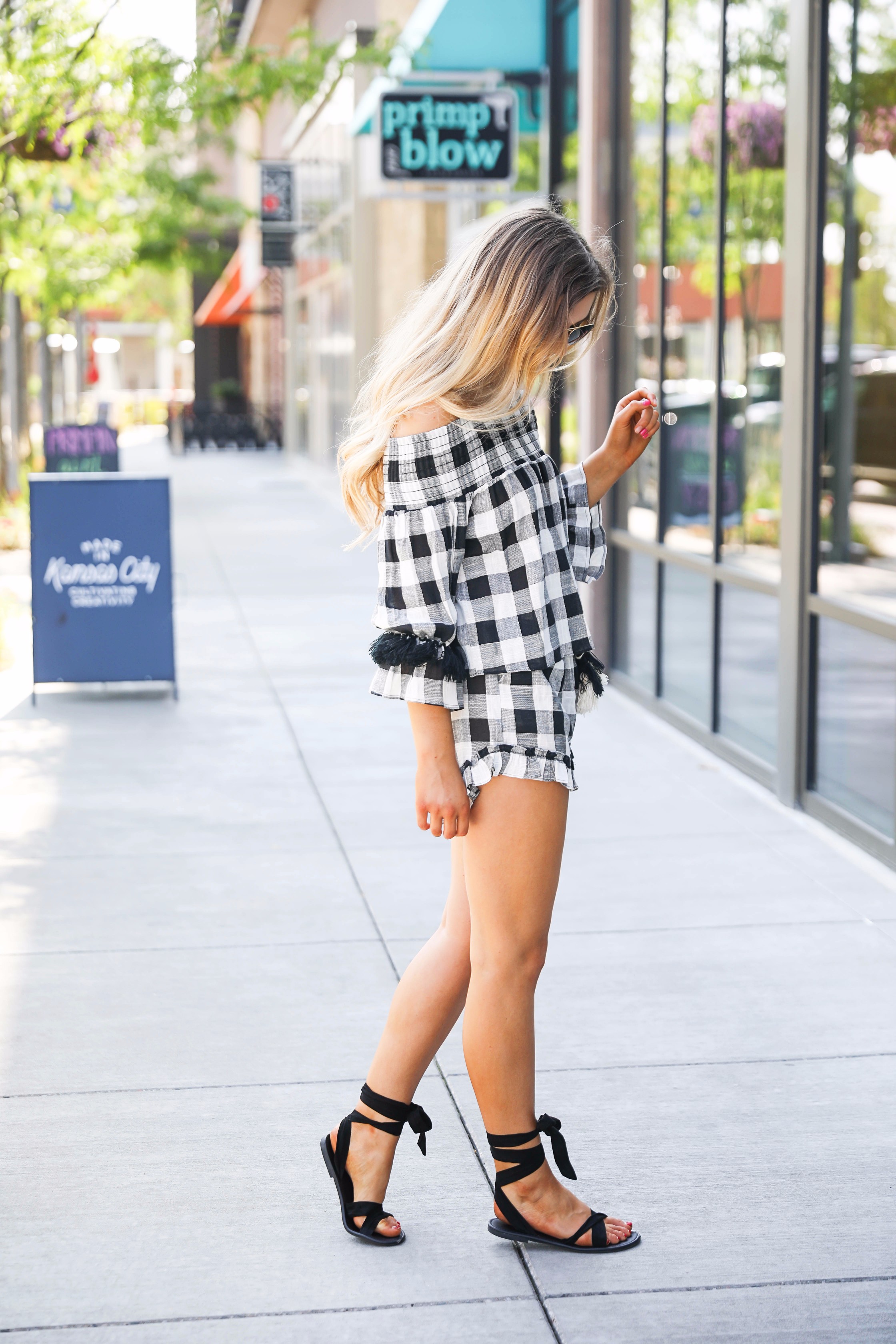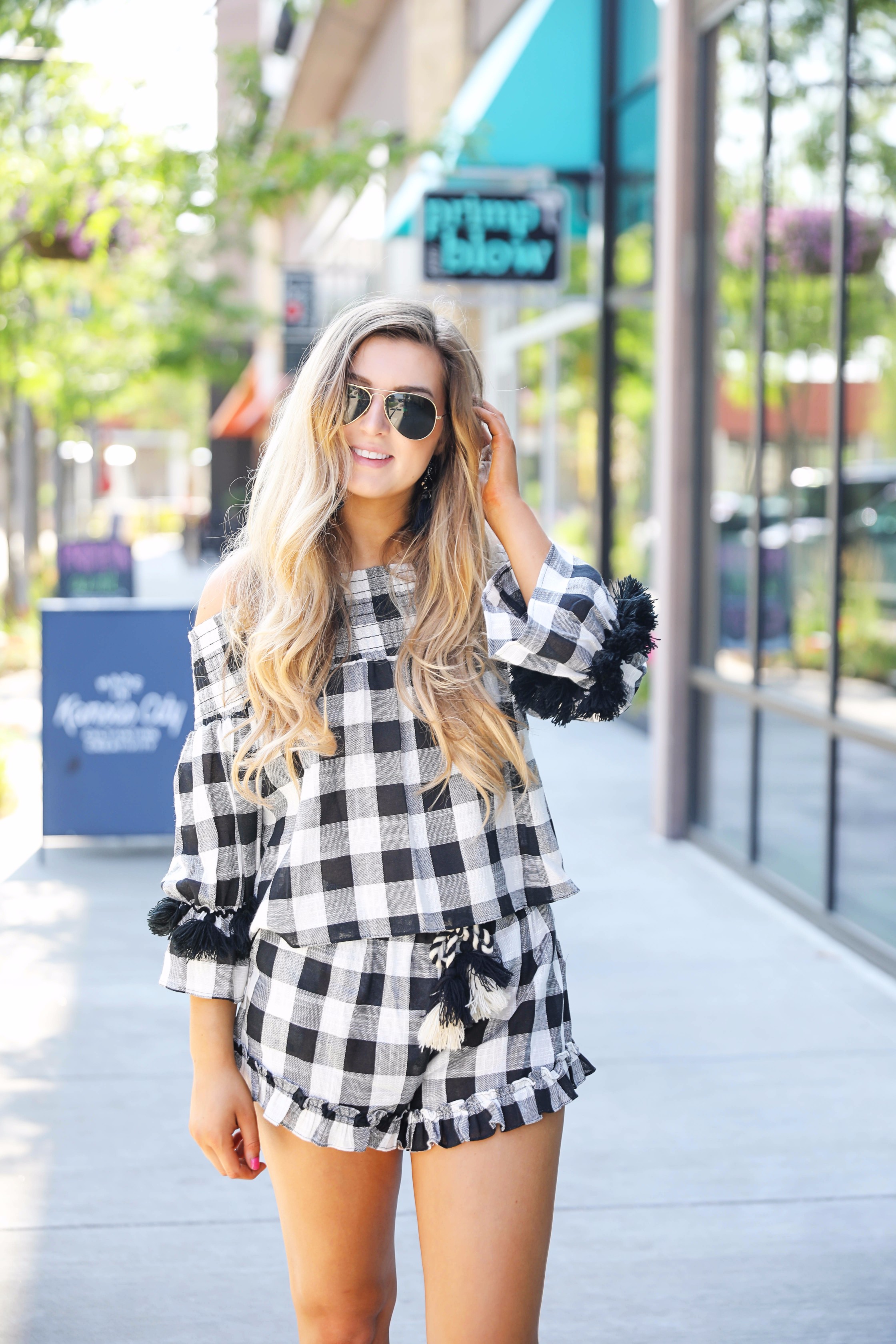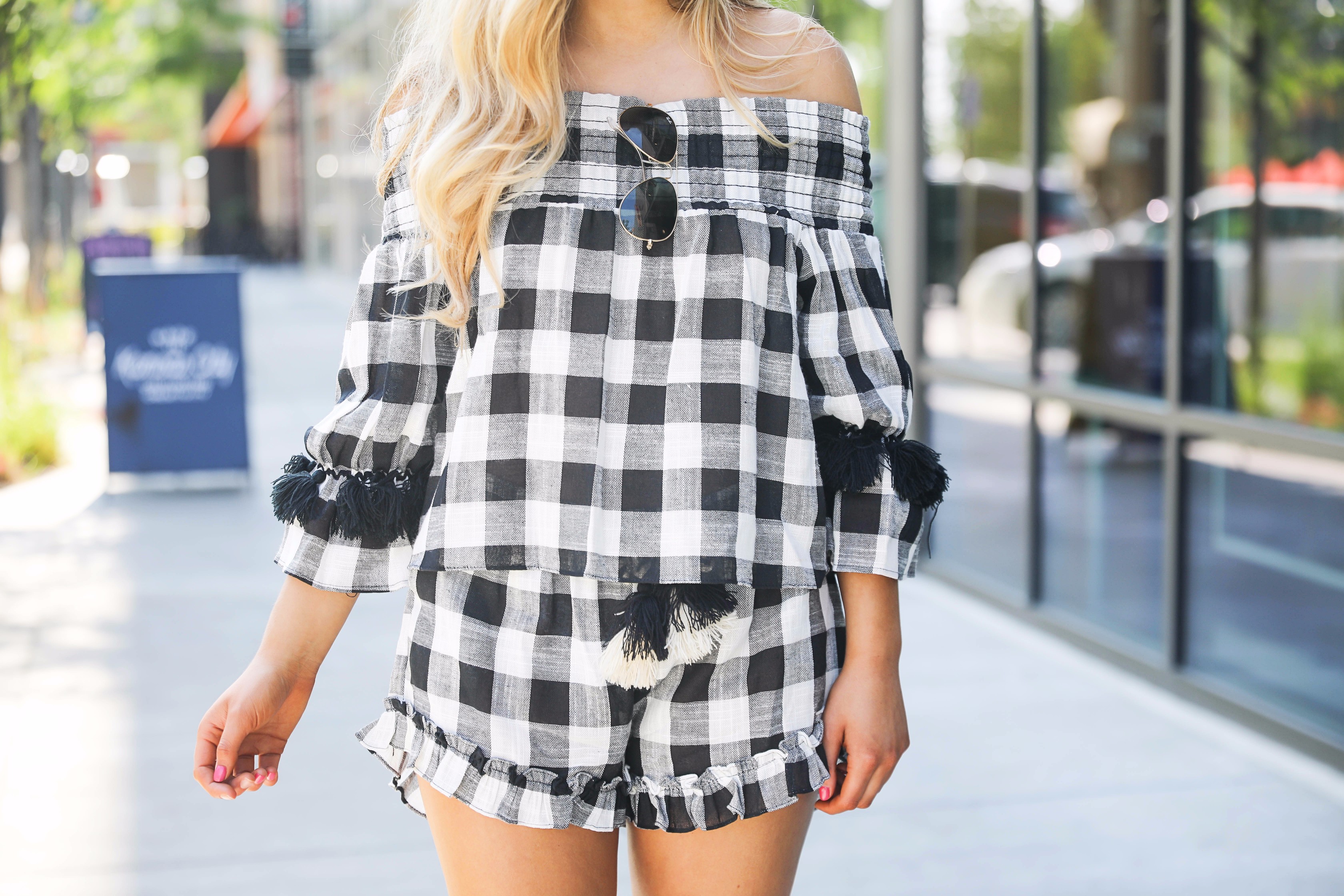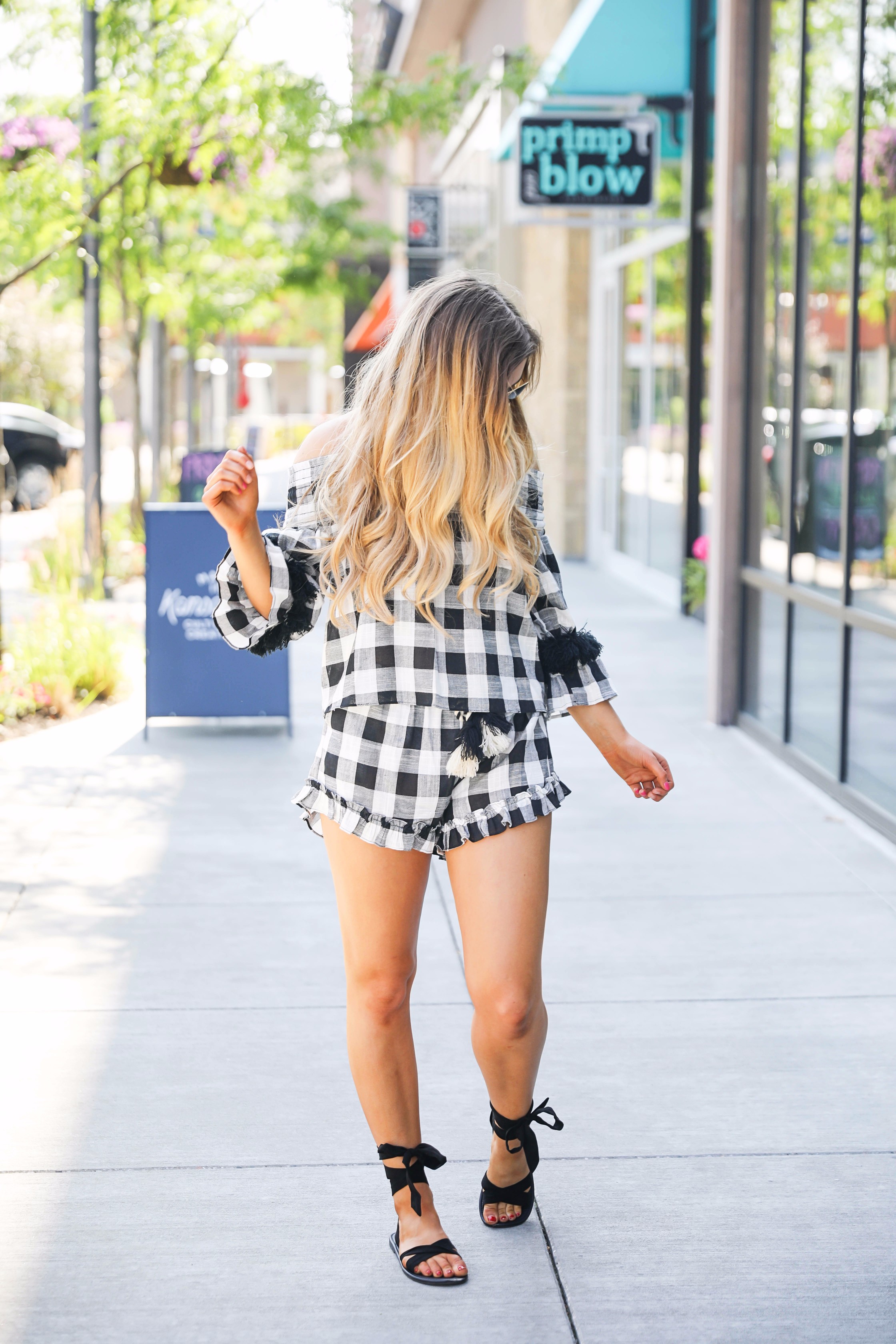 | Gingham Top (more sizes here) | Gingham Bottoms (mine are mediums which actually fit perfectly – I usually wear small. More sizes here) | Sandals ($40 similar) | Sunglasses | Earrings ($12 similar, more here for $36 and here for $34) |
I am officially back to normal blogging (wahoo)! There may be one or two more travel posts put up soon, but I was too anxious to get back to sharing outfits! I think this was the perfect outfit to kick off regular blogging again, I mean how cute is it?! I love outfit sets right now, so when I saw this gingham set I quickly added it to my cart! The tassels honestly made it even better, this is definitely going to be an outfit on repeat!
Now that I'm back to shooting regularly I've been watching the weather more, I just looked it up this morning and saw it's supposed to storm this week and got so excited! Granted, it isn't the best for photos, but I haven't been home for a summer storm yet this year so I am so excited! I always get the best sleep through storms, plus they make for such cozy days!
In other news, I feel like I need to give you guys a life update. I think I may make a video talking about my life plans at the moment. However, part of those plans are I'm moving out of my apartment and moving back home. I LOVE my apartment, but I never fully felt like it was decorated. So although I wanted to make an apartment tour, I don't know if I will since I have to move out by the end of July. I just think it would be silly to fully clean it and get it ready for a video then move out…However, since I'll be living at home for awhile I have some fun plans for my room so let me know if you want to see a room tour! Maybe I can do some moving vlogs or something so you can at least see what it sort of looked like – what are your thoughts?
xoxo,
Lauren Emily Lindmark
Copyright © 2017 dailydoseofcharm.com