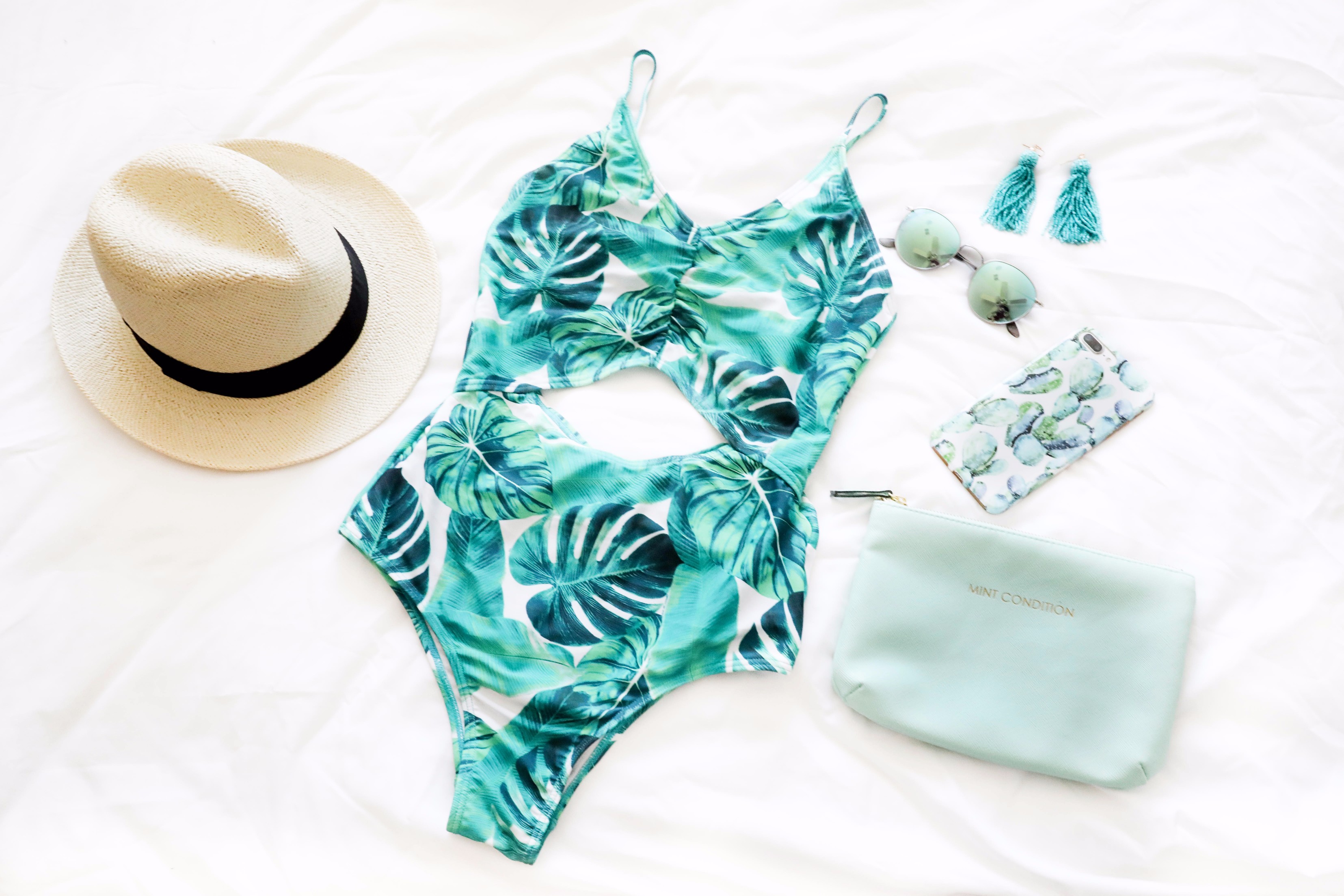 Tips For Razor Burn | Big Sis Talk Series
On Sunday I decided to spend a few hours by the pool for some well needed "me time," which ended up turning out to be a cold and cloudy afternoon, but that's beside the point. I threw on a cute white bikini and laid out a towel ready to relax. I laid down, sunglasses on and my phone in my hand ready to play some music, but that's when I saw it – my razor burn. What a buzz kill.
I try not to get self conscious about many things, I mean pretty much every girl experiences razor burn at some point, right? But for some reason razor burn really bugs me. I just want my skin to look normal and smooth by my bikini and not like a breakout…
So I took to my Instagram story and asked you all for your tips, I received so many good ones! I also received even more messages just asking to me share what tips I received which made me feel like I wasn't alone! One of my followers @madellyngrace gave me this idea to a girl talk post and I thought it would be such a fun series! I grew up with a big sis and I was able to go to her for anything so I want to do the same for you guys! If you're wondering, my big sis gets waxes so that was her only tip, but I wanted more tips because I am a little scared to get a wax and I'm sure a lot of you are too!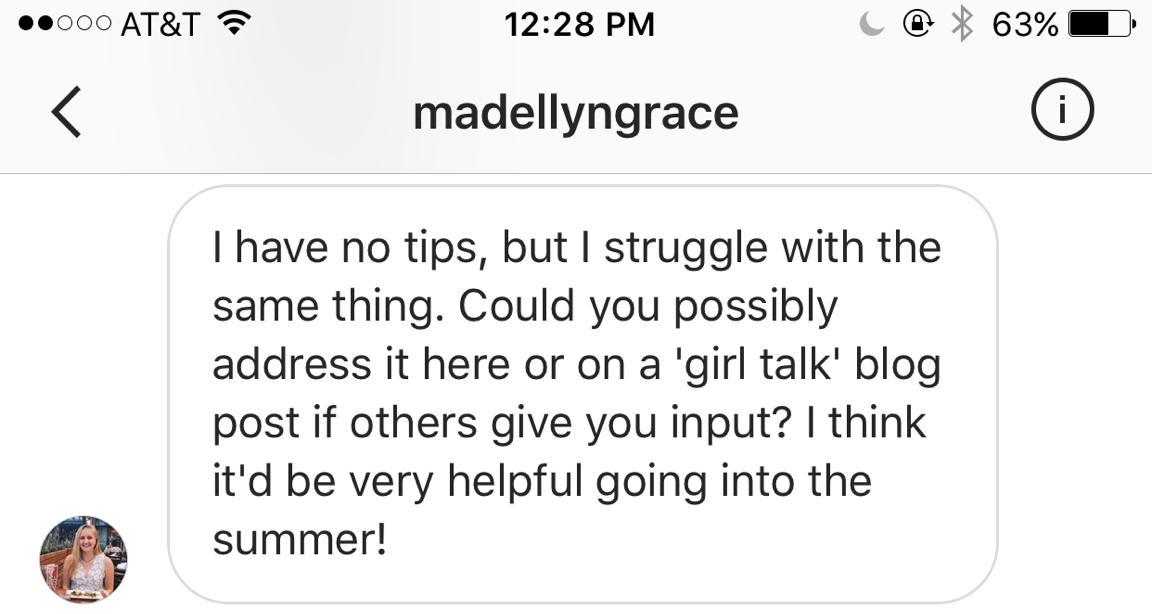 ---
Tip #1: "I use the 'anti-bumbps shave gel' by Bikini zone RELIGIOUSLY" – @thebeginningofhannah on Instagram.
To be honest I don't think I have ever bought a product specifically for razor bumps and I have no idea why! I want to go buy this one to try it. Has anyone else?!

---
Tip #2: "Get this stuff called tend skin" – @emmageoghegan_ on Instagram.
Again, I don't think I have ever tried an actual product made for razor burn so I want to try this one too! Has anyone used this one?

---
Tip #3: "The best things that has worked for me with razor burn is deodorant! Swipe deodorant on your bikini line right after you shave it and it keeps your swimsuit from rubbing it raw" – @mady118 on Instagram.
This is the one tip I had heard before, but for some reason I don't do! I am going to try it! Has anyone tried this tip and does it make your skin feel weird?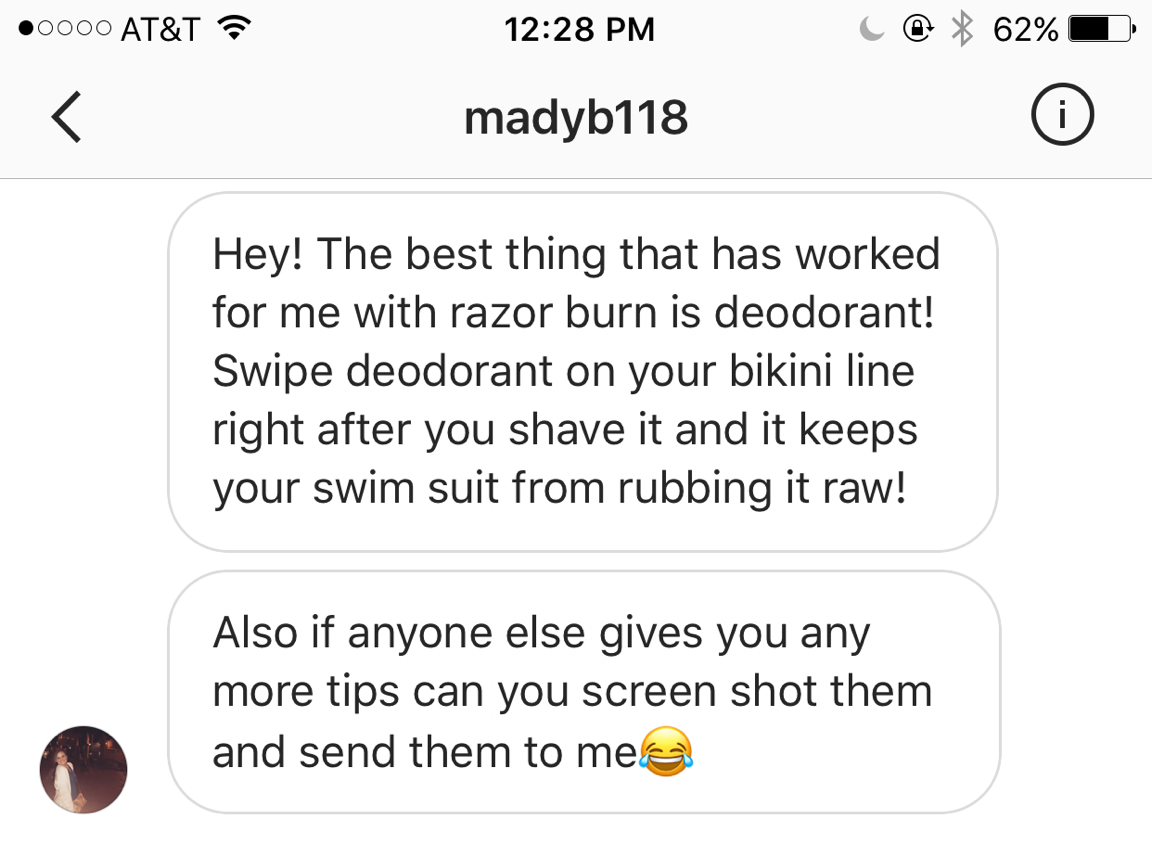 ---
Tip #4: "Use a guys face razor, then put baby powder or deodorant not he area afterward to avoid redness." – @ssbrabs on Instagram.
I had never heard of putting baby powder on your bikini line so I want to try this one! Sororties are the best places to find tips haha!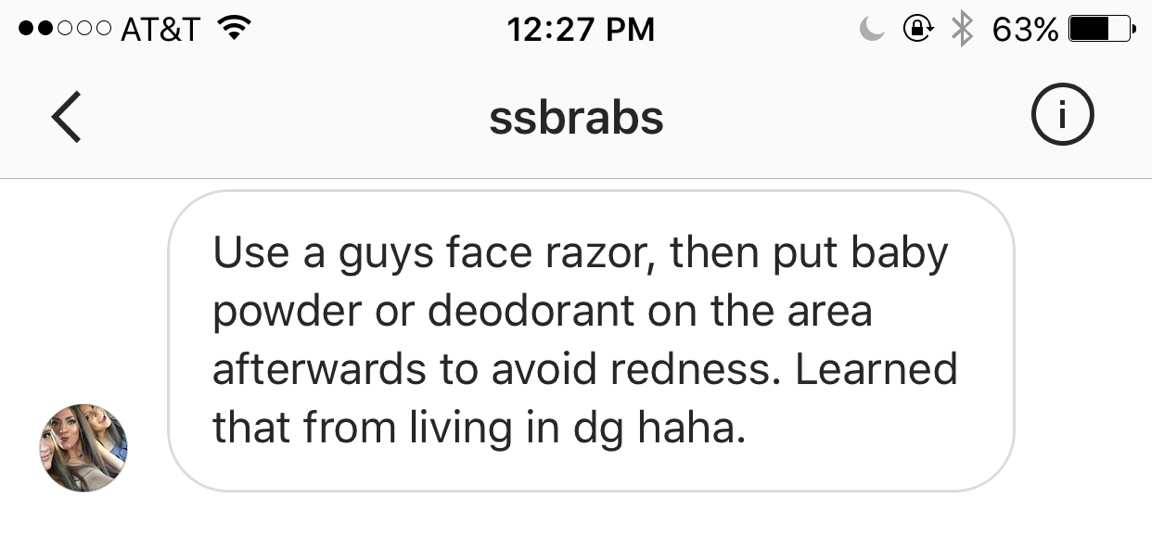 ---
Tip #5: "I stoped using a razor all together and either use hair or pop a Tylenol and go to a wax!" – @alexa_mclain on Instagram.
I have never tried Nair, but I have heard mixed reviews! Waxes on the other hand are something I want to try, but I'm scared! Speaking of waxes though, I was contacted by a local wax company about collaborating so be on the lookout for another segment of this "Big Sis" series where I take you along with me and answer some FAQ about bikini waxes (if I man up and go haha)!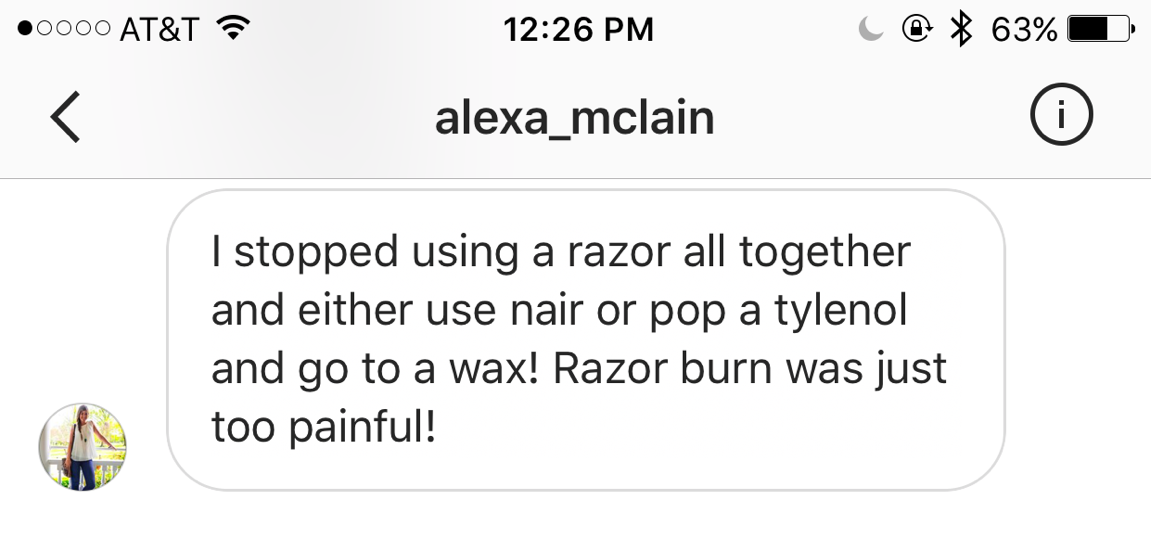 ---
I hope all these tips were helpful and thank you again to everyone who sent them in! Let me know what other kinds of posts you want to see in this "Big Sis" series!
xoxo,
Lauren Emily Lindmark
Copyright © 2017 dailydoseofcharm.com