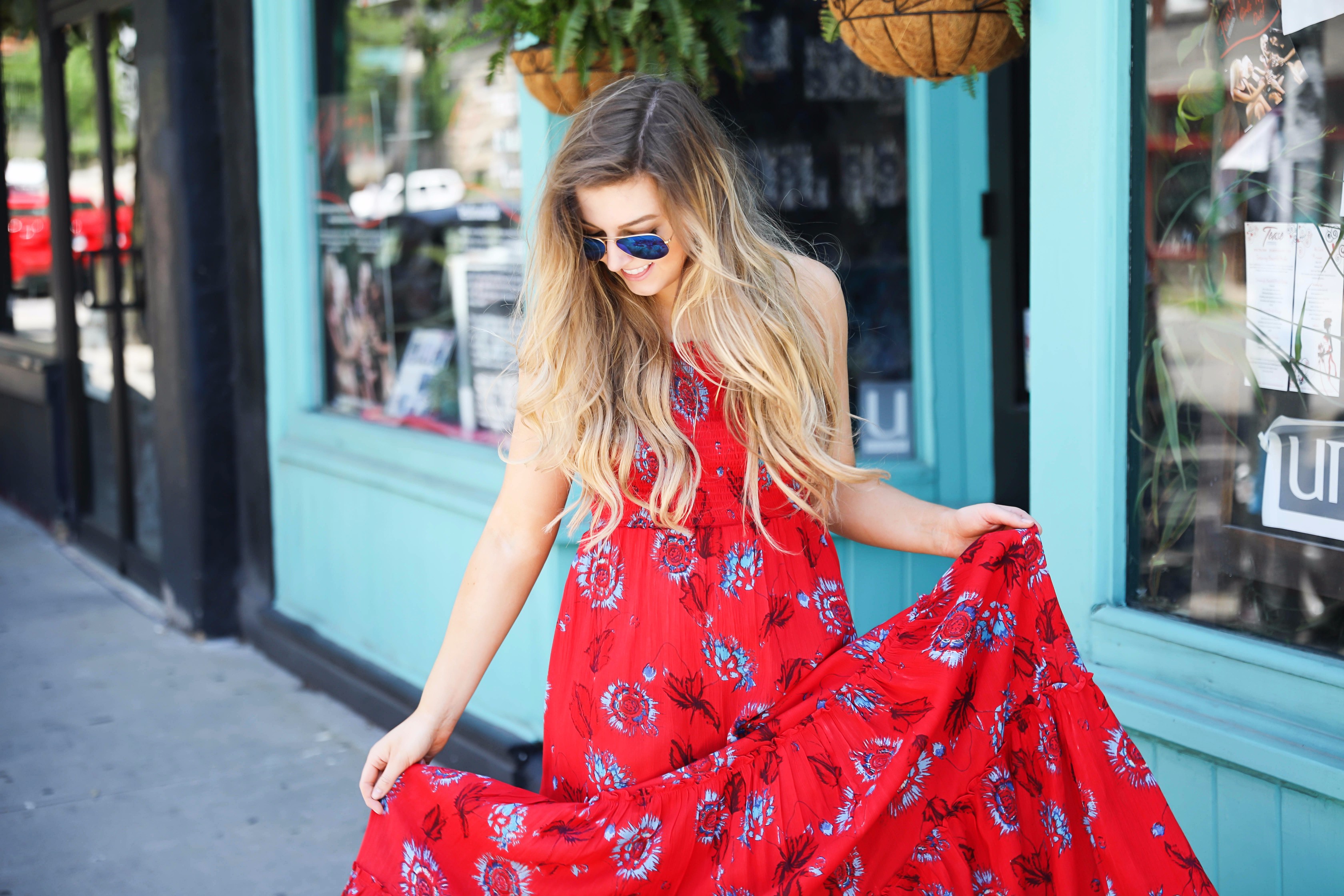 Running around in Red | Flowy Maxi OOTD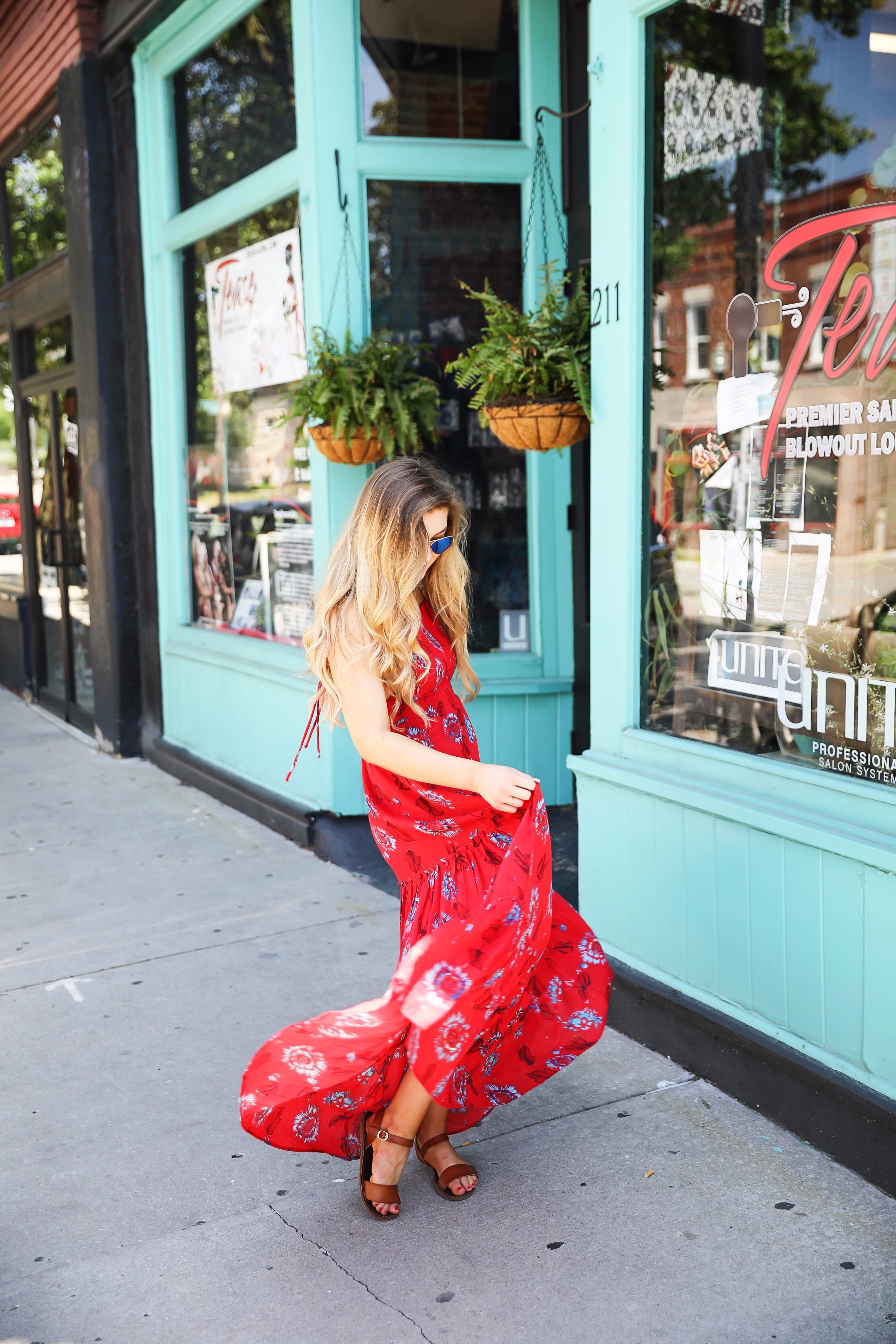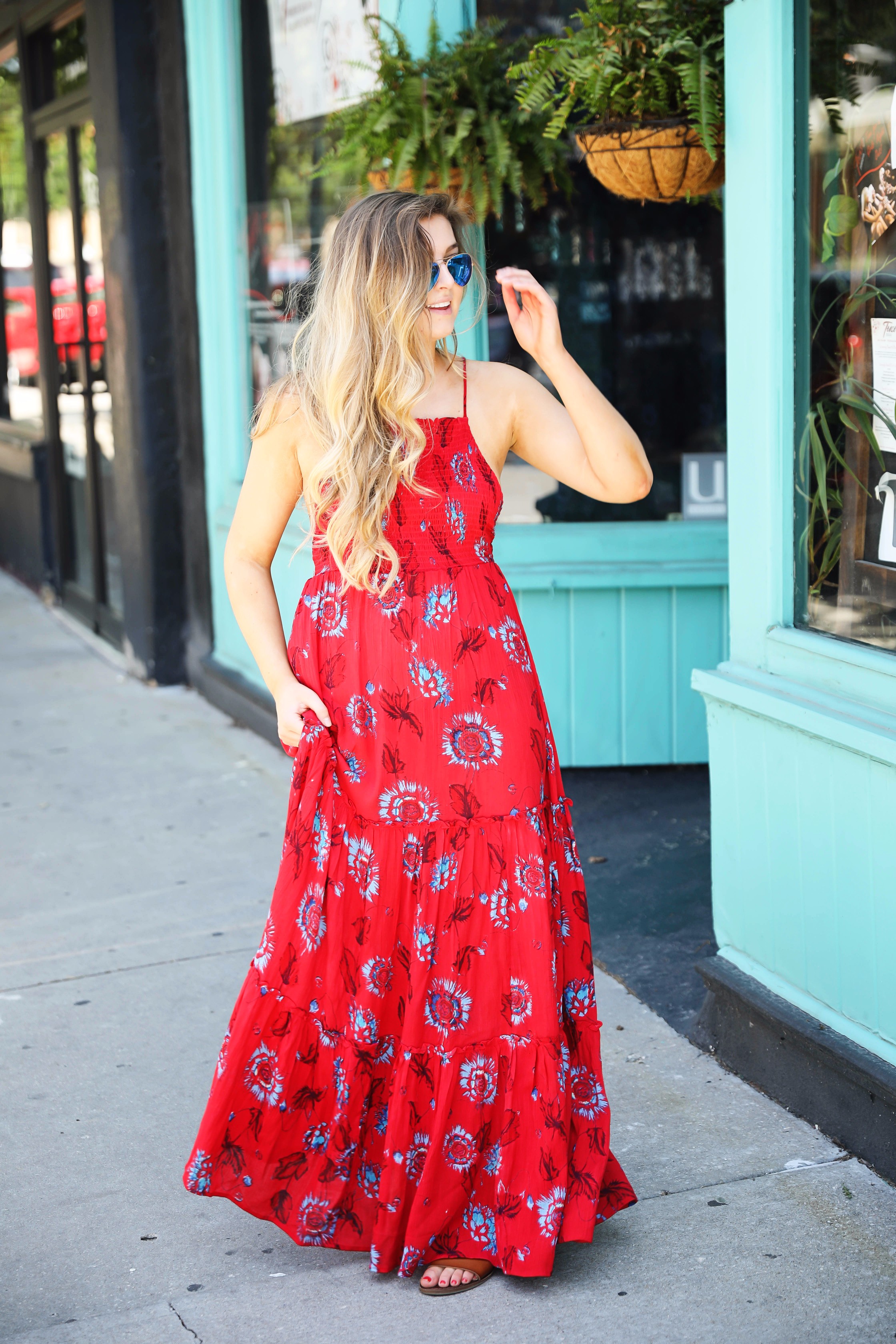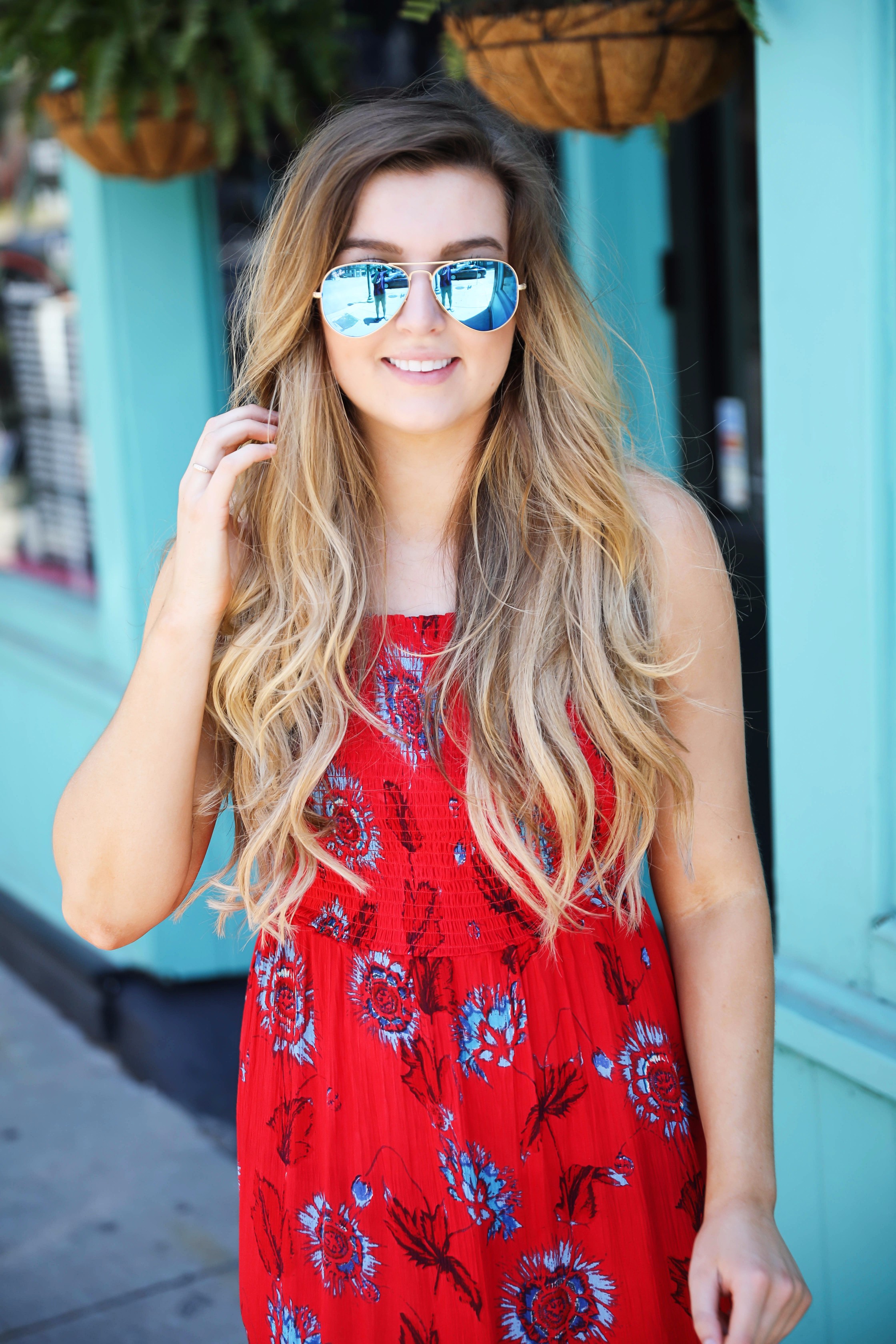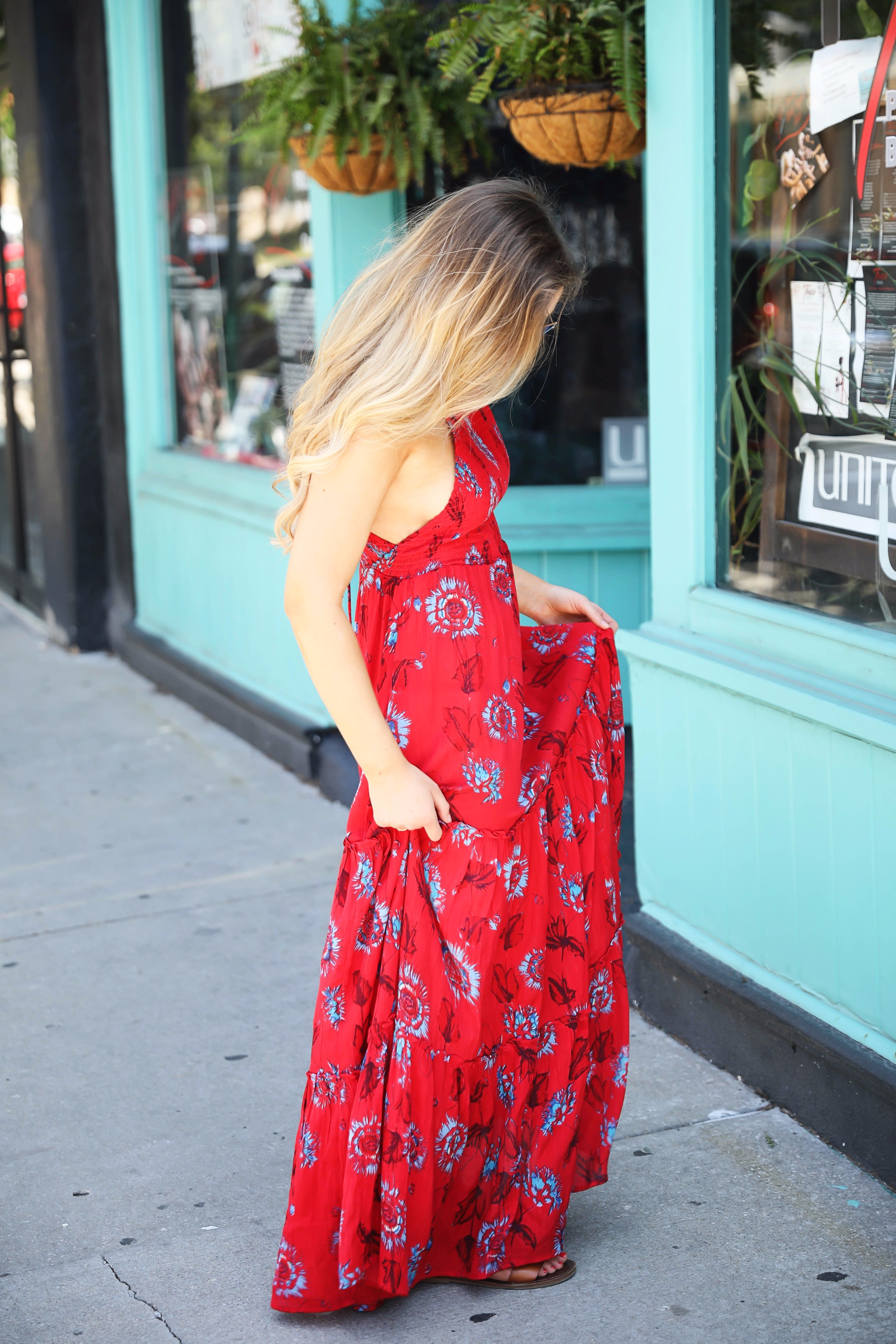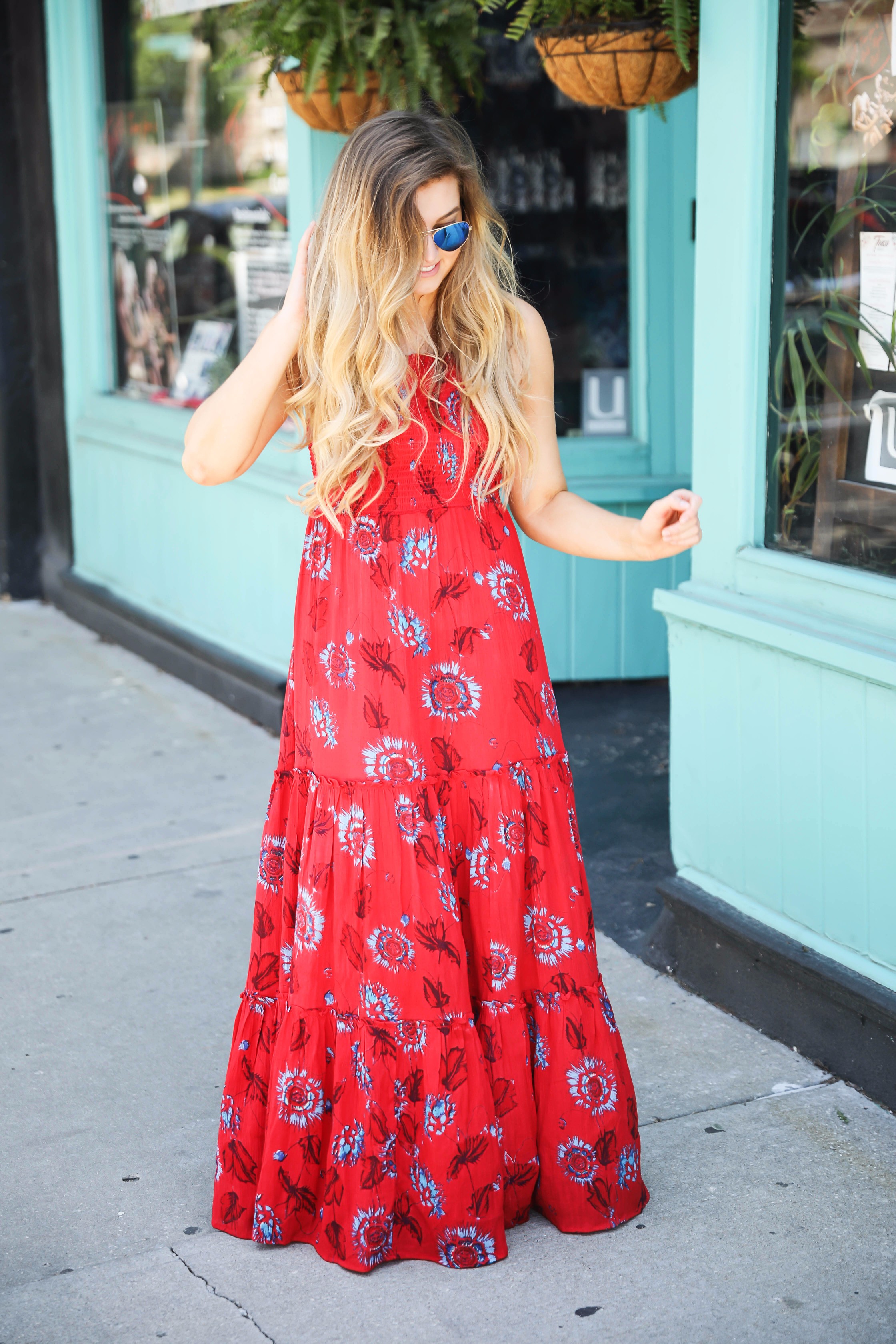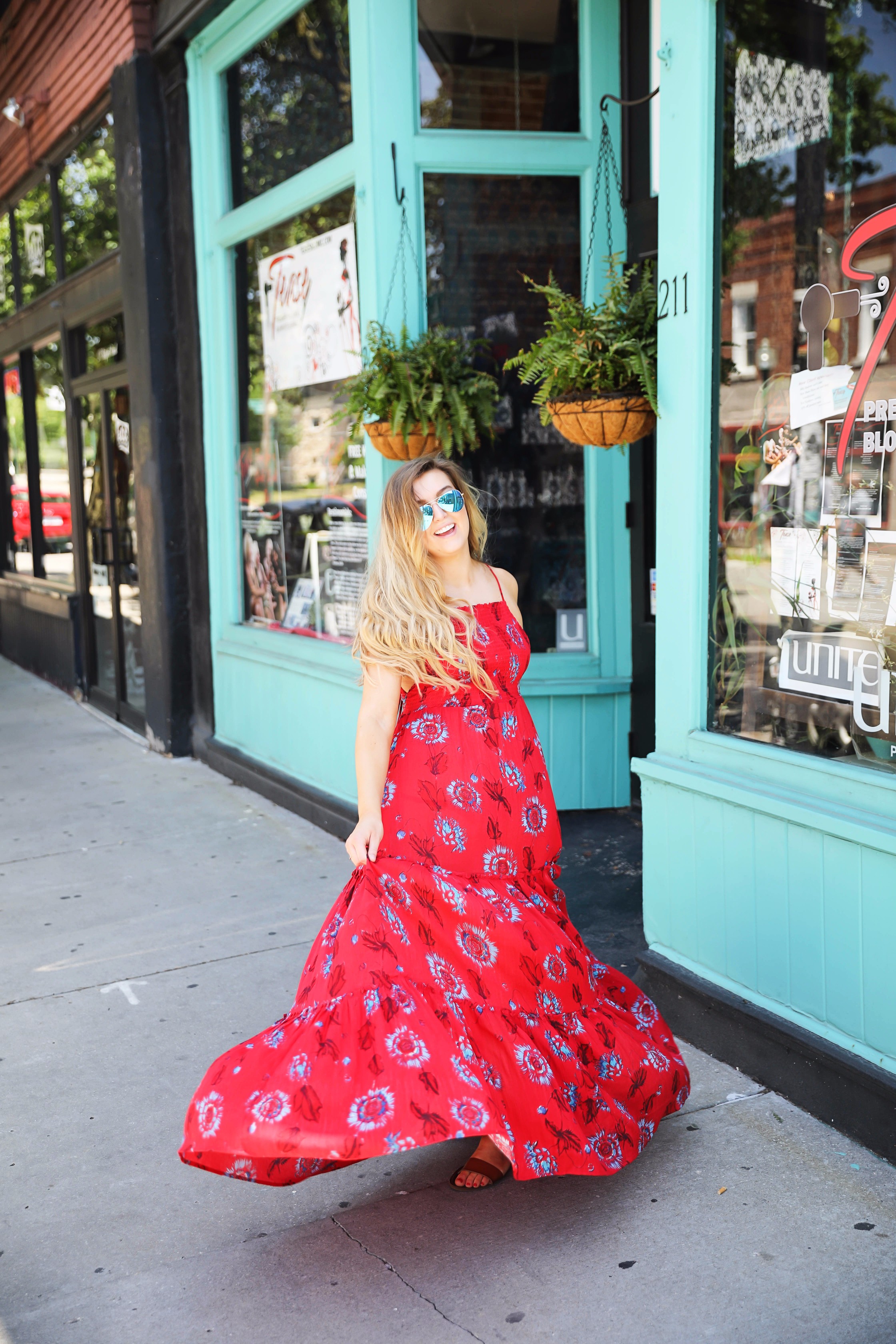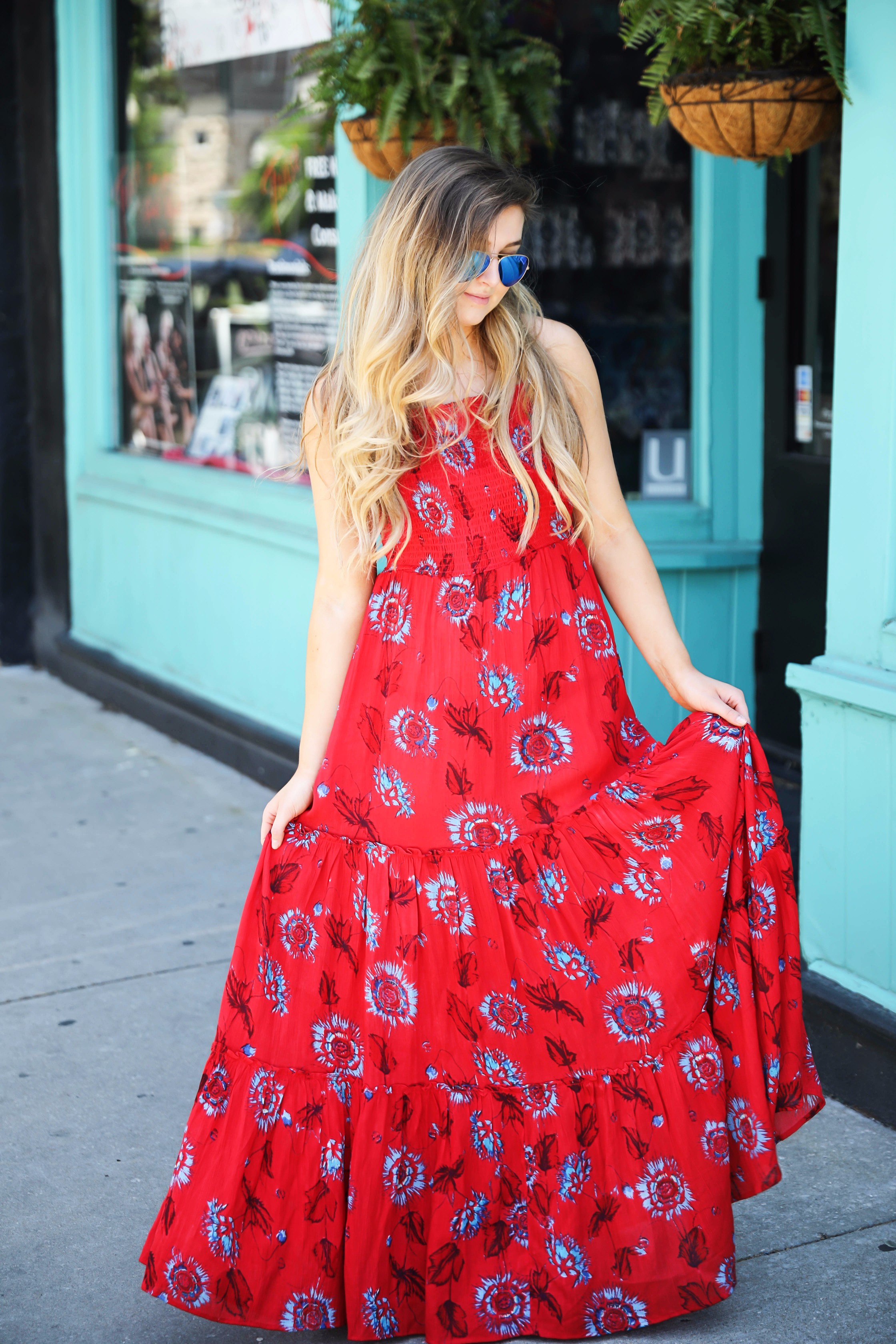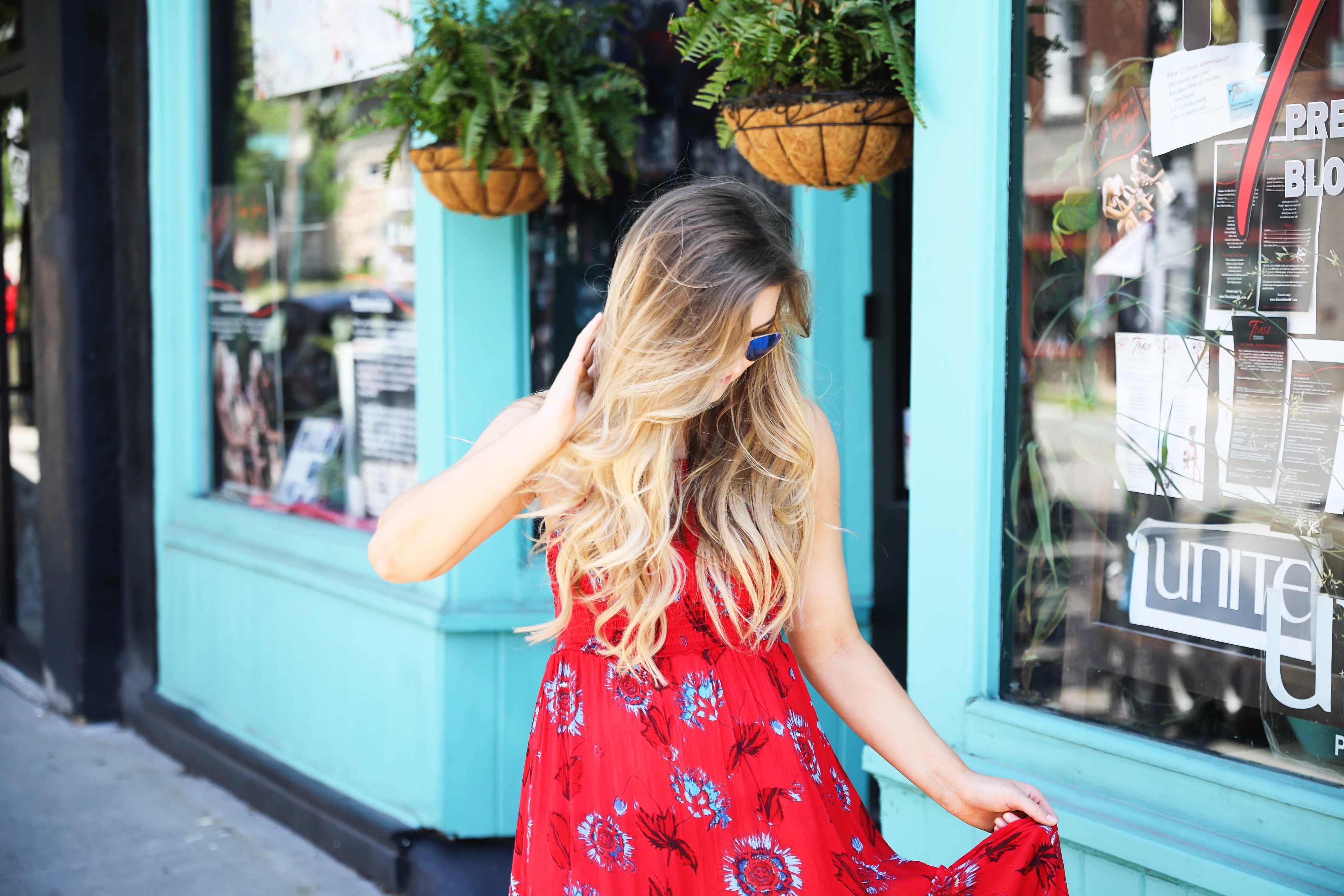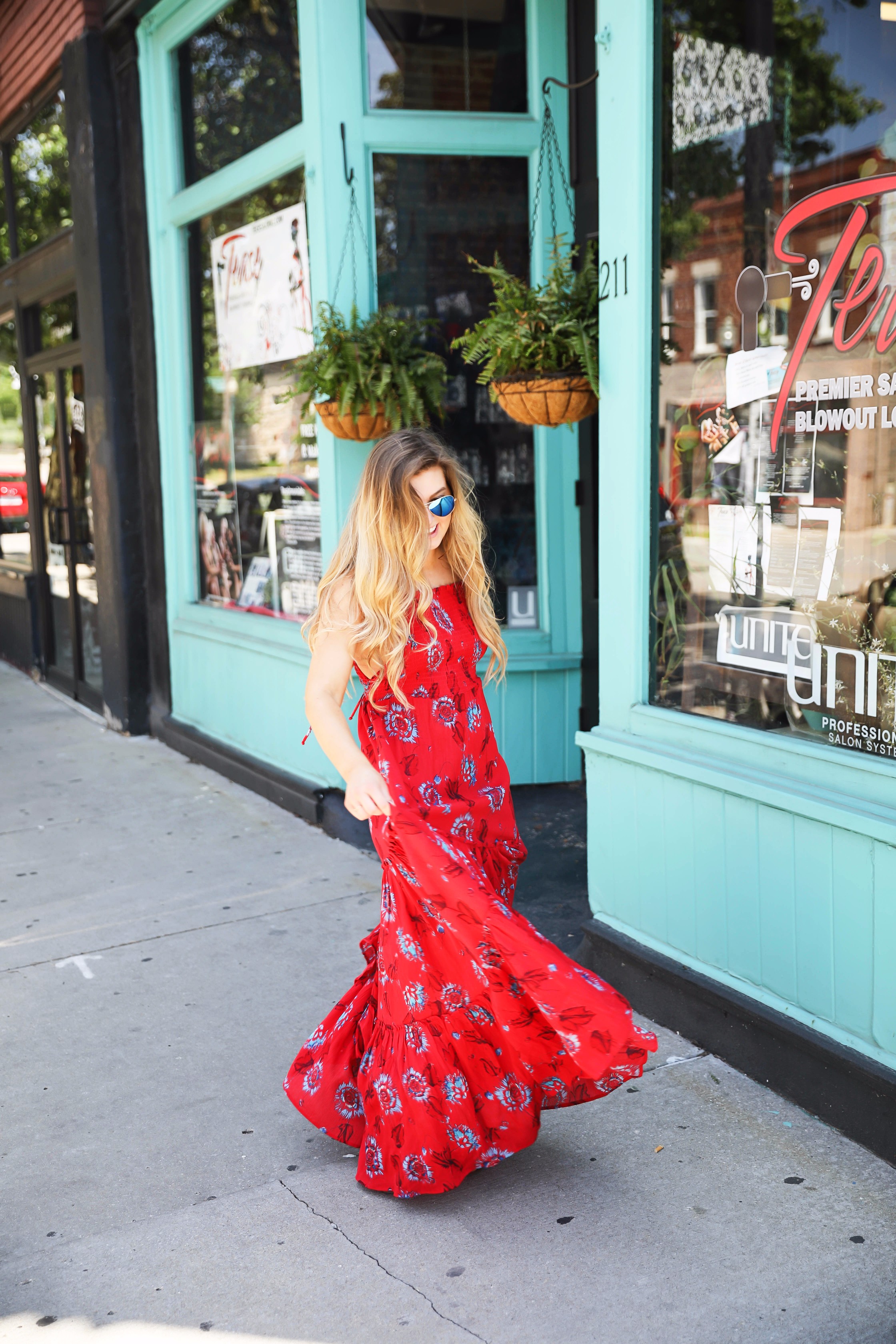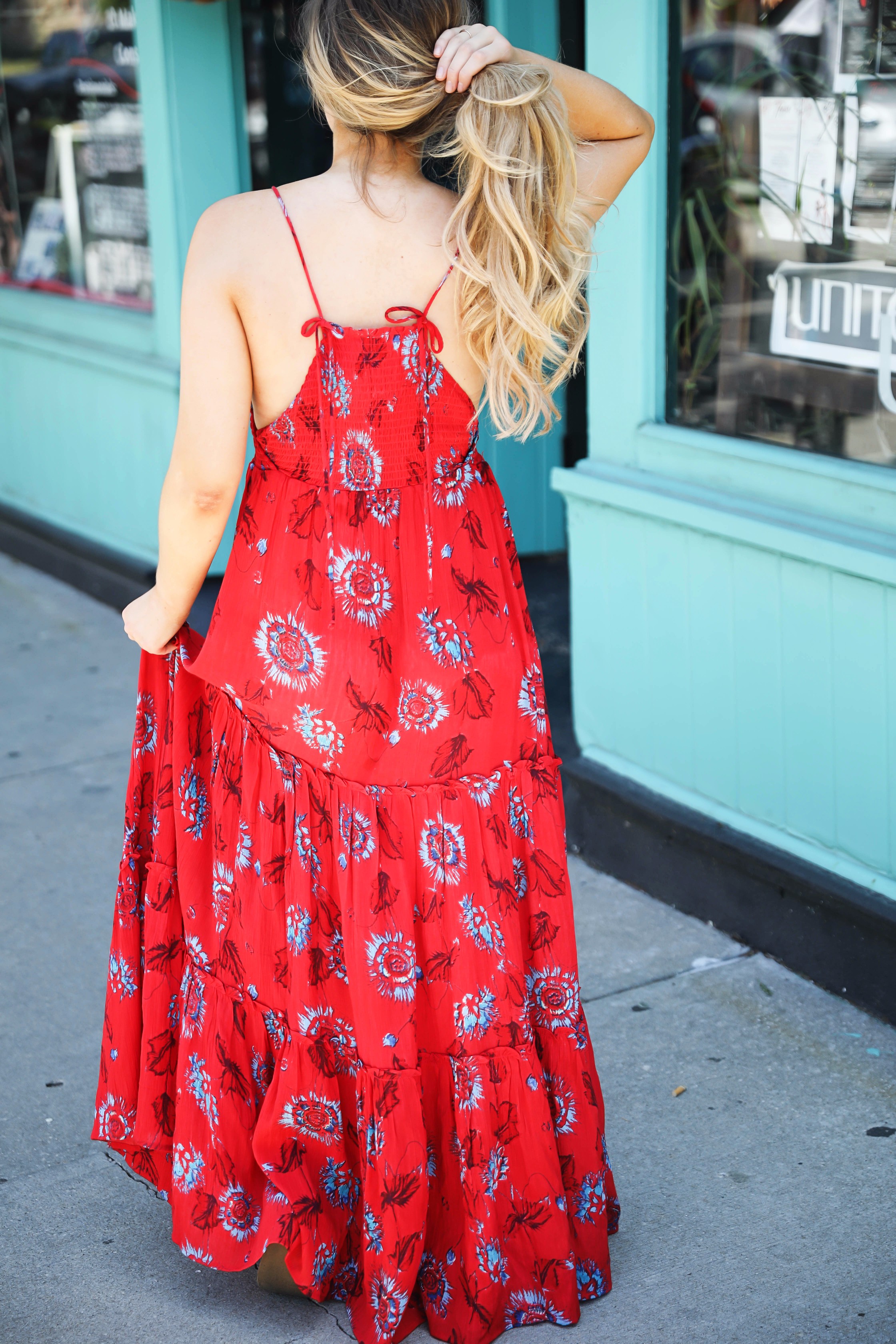 My favorite kind of dress is one that is fun to spin around in – and this is definitely one of those dresses! I just wanted to go running around and feel it flow behind me, I think my boyfriend was getting tired of me twirling around for photos haha! It also makes it even better that it's a red dress because it's one of my favorite colors to wear, such a bold and fun look! I am loving outfits that are open on the side lately, this one does show a bit of side boob, but I kind of love it haha!
I am having one of those days today where I am so busy, but just want to nap –  don't you hate that?! I swear it's my allergies, they are making me so out of it. So because of that I am going to end this post here because I feel like if I keep typing it will make no sense! I have some exciting stuff coming up for Daily Dose of Charm that I am so eager to show you all! Videos, room tours, giveaways, and more! Get ready!
xoxo,
Lauren Emily Lindmark
Copyright © 2017 dailydoseofcharm.com