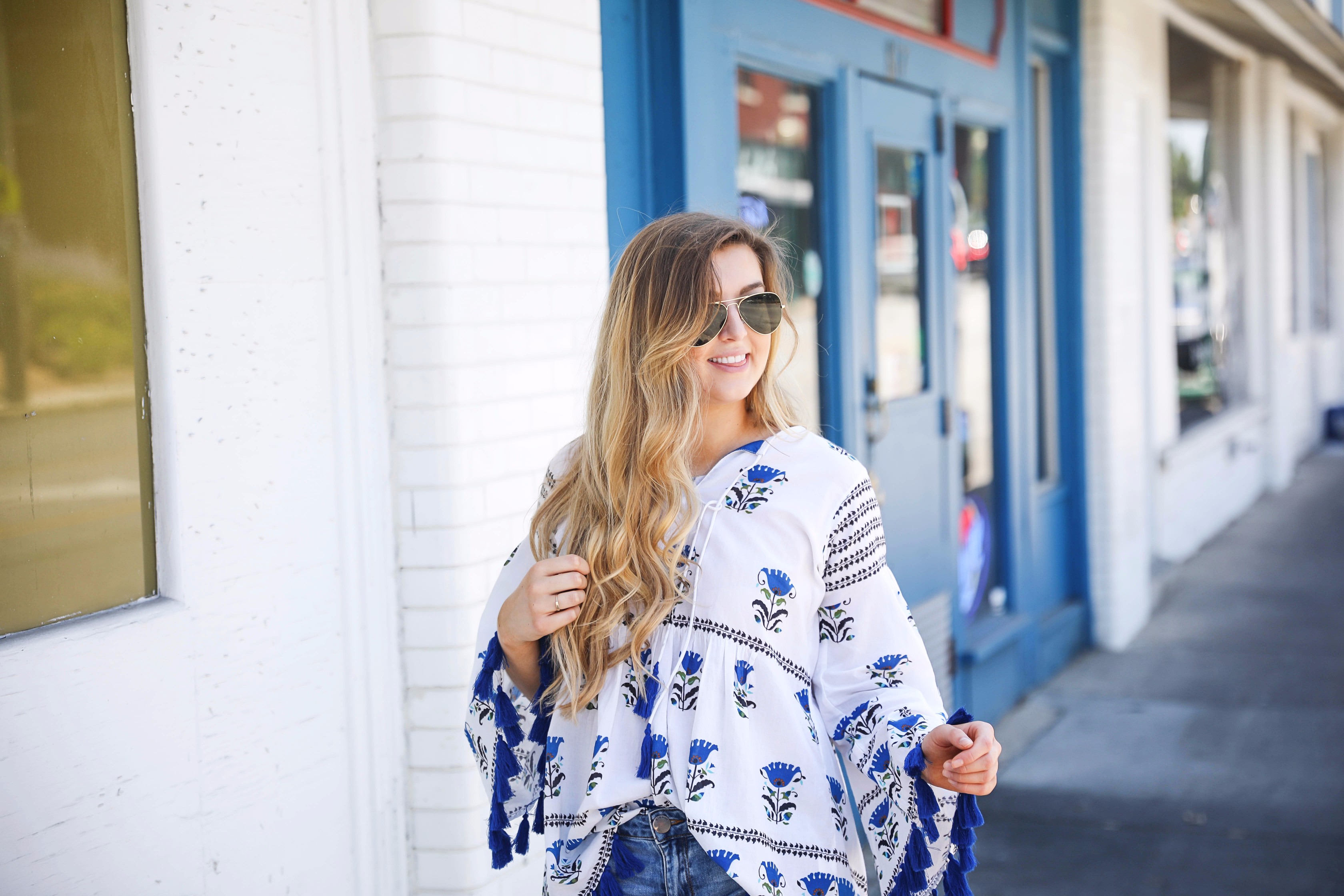 Tassel Tunic | OOTD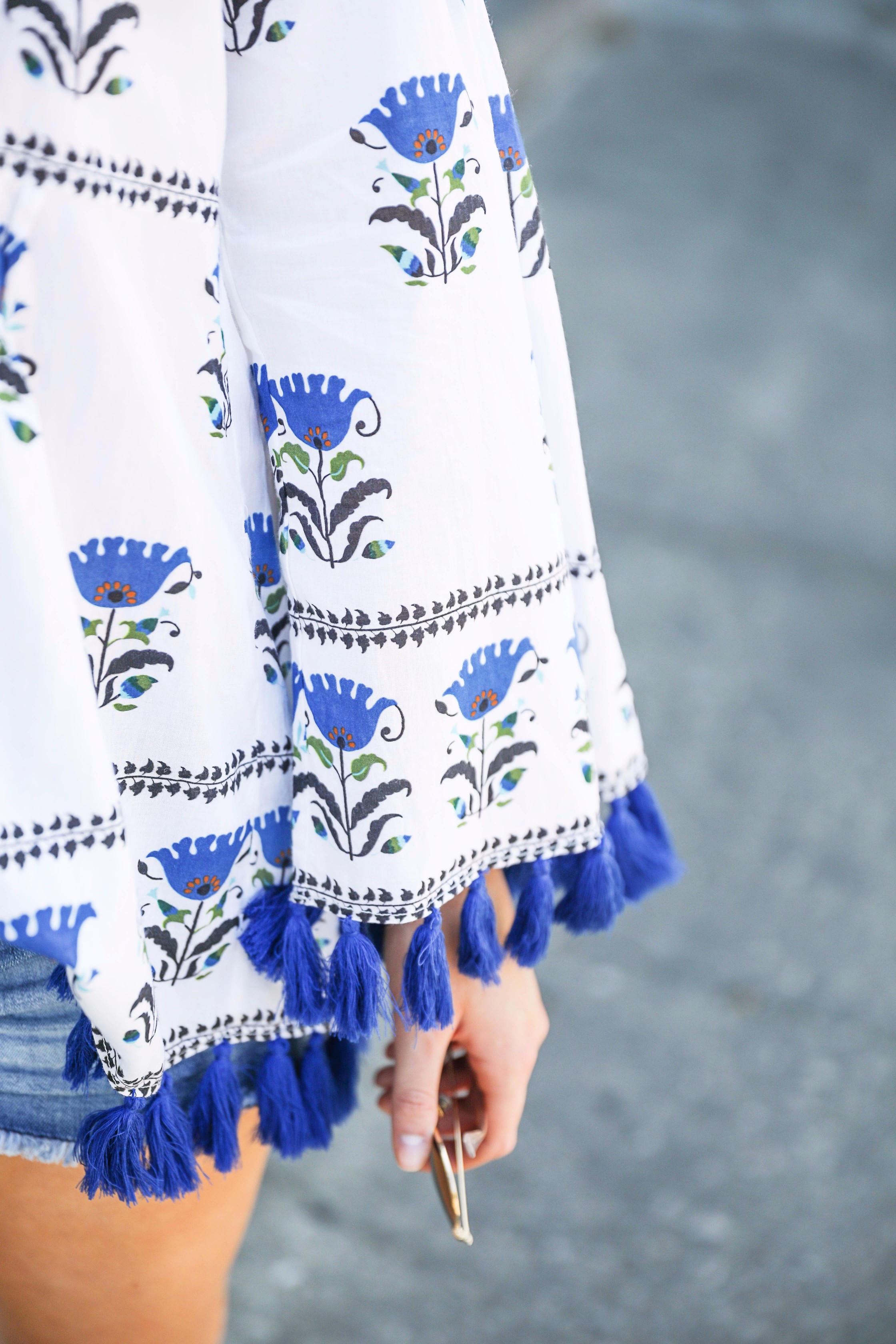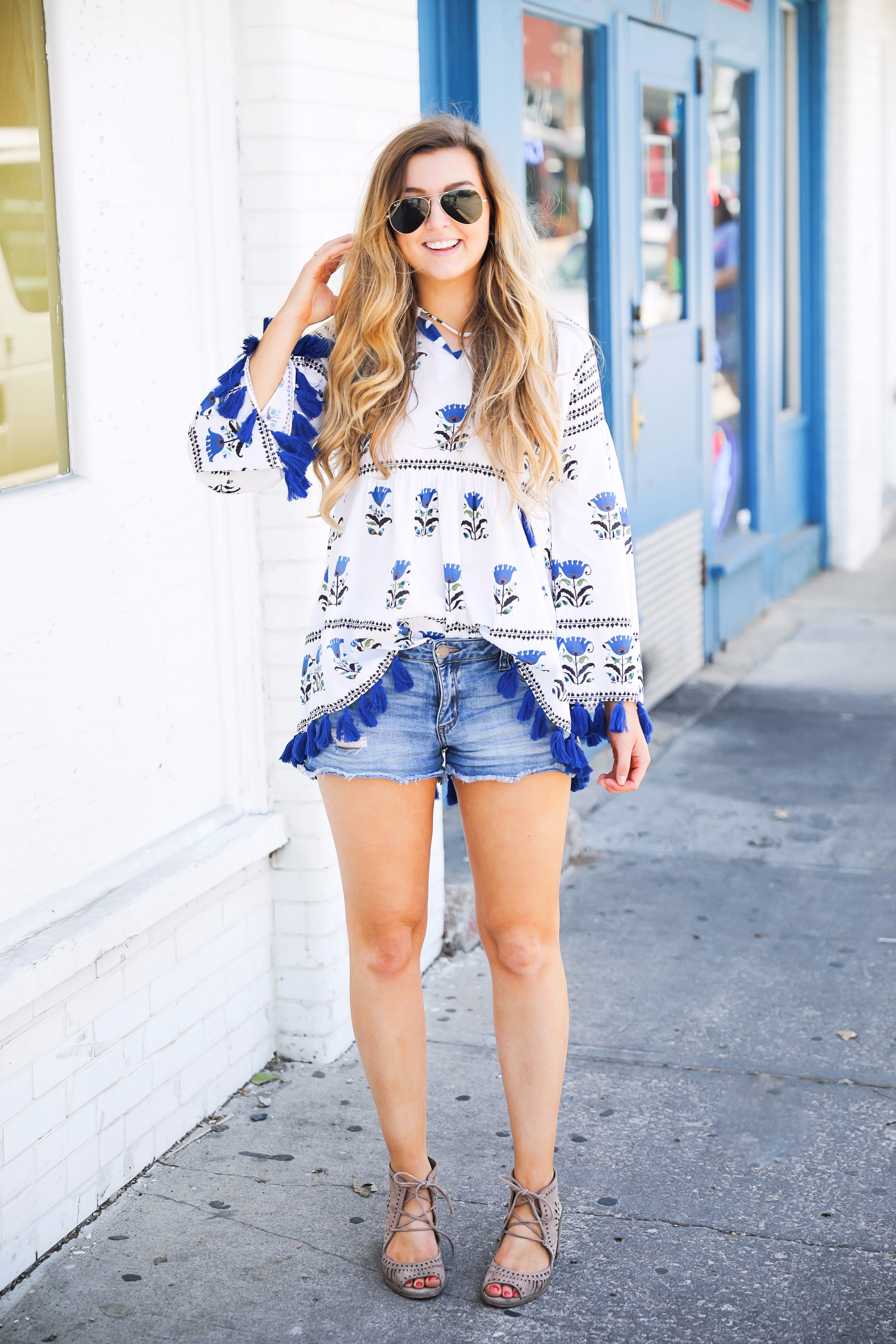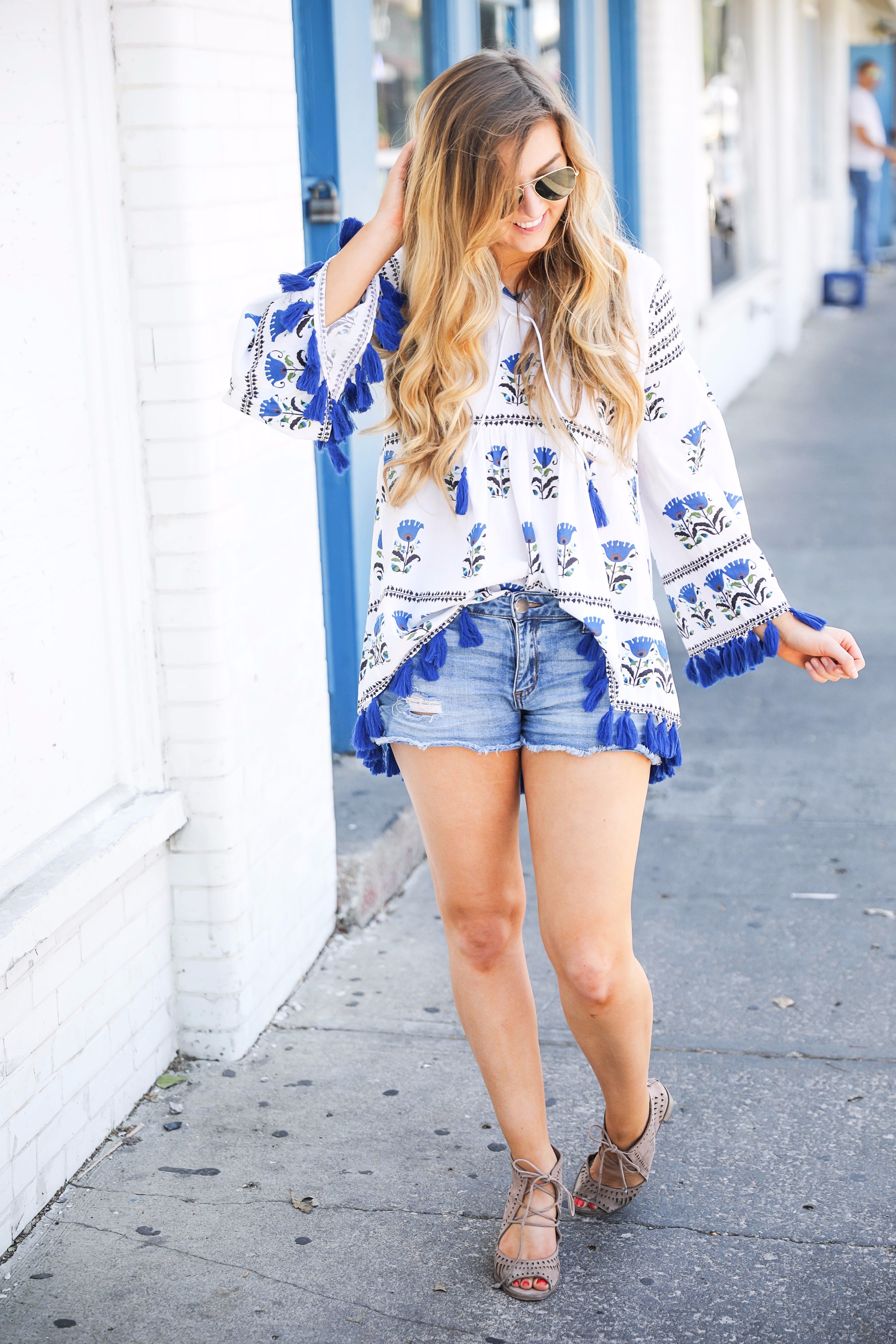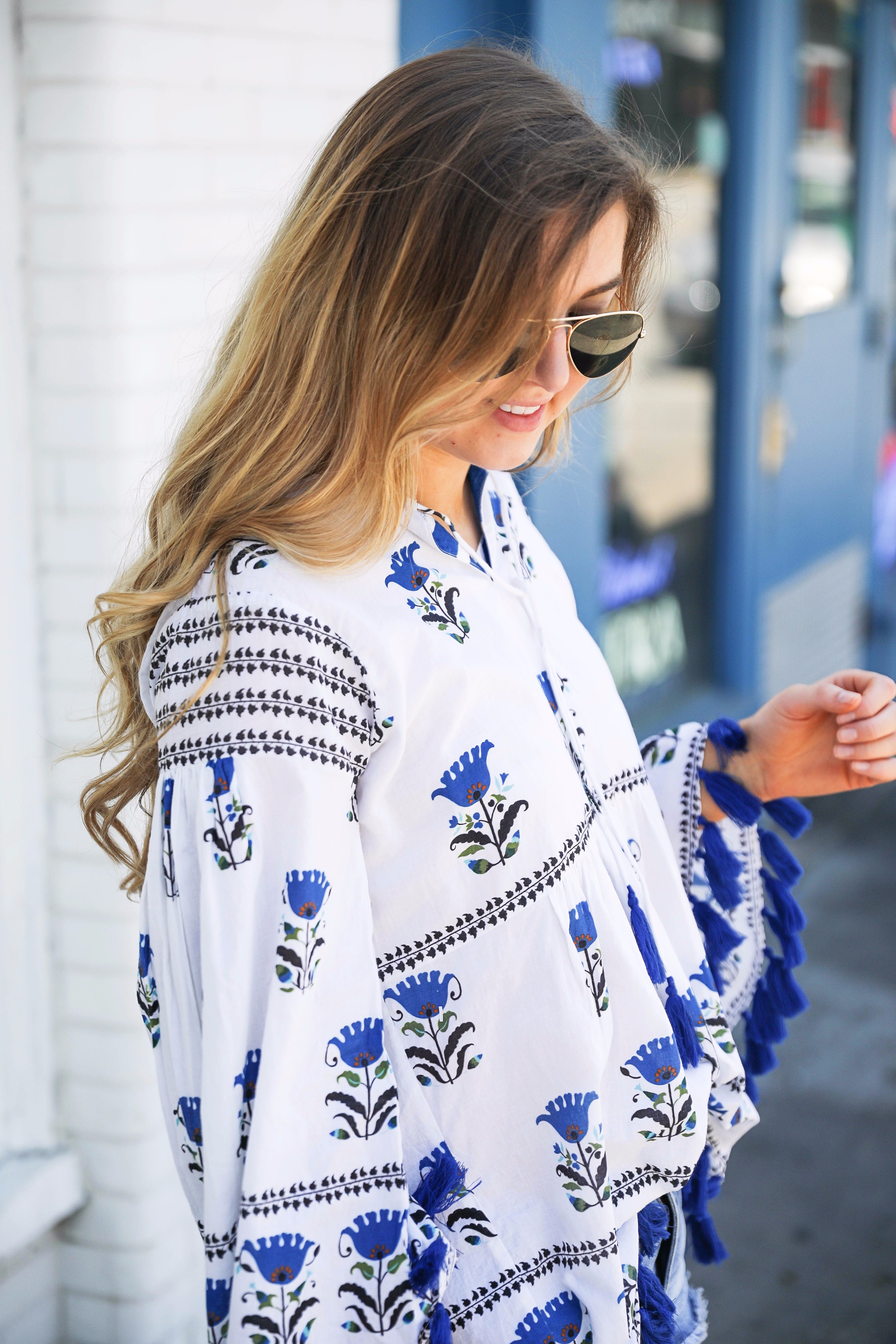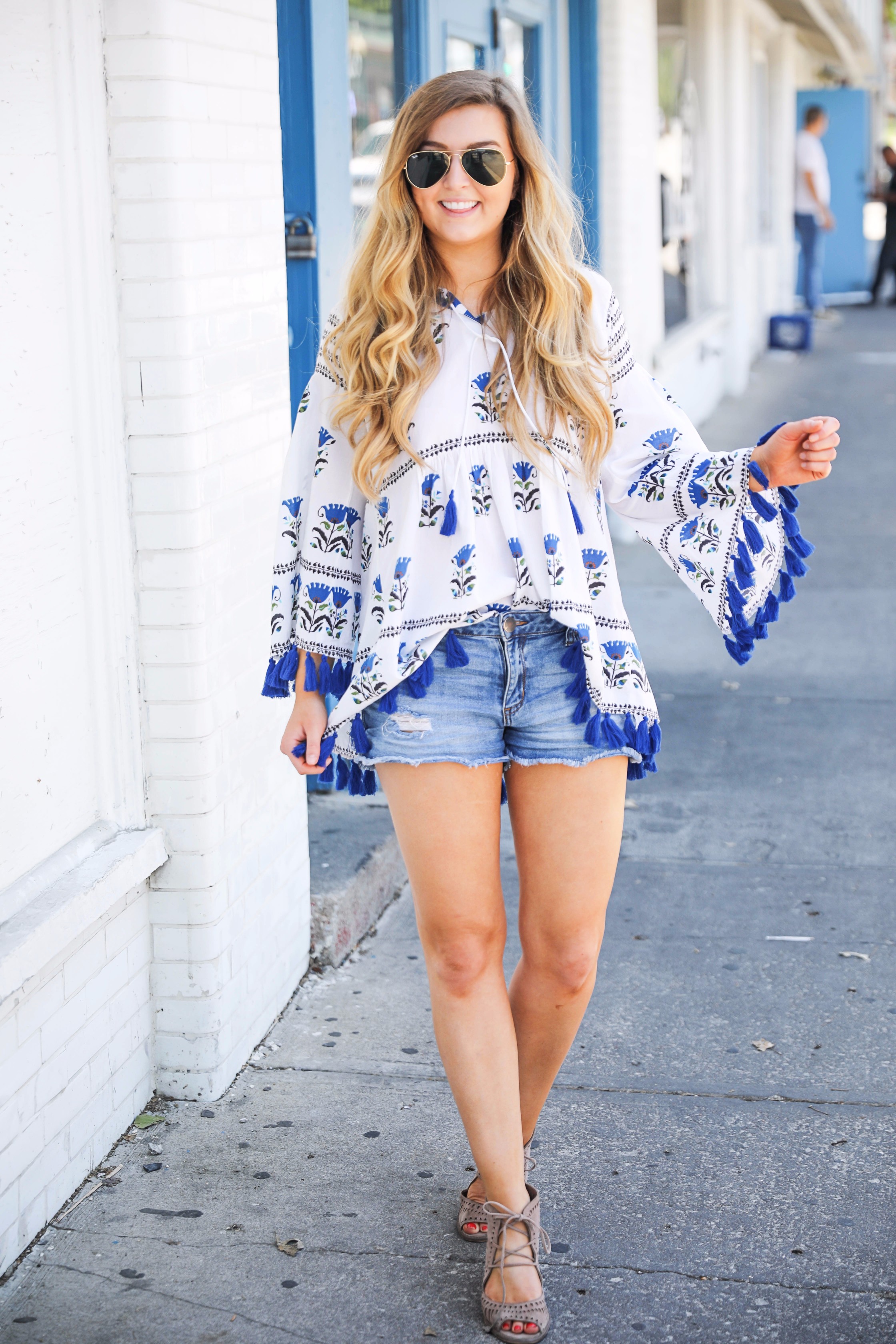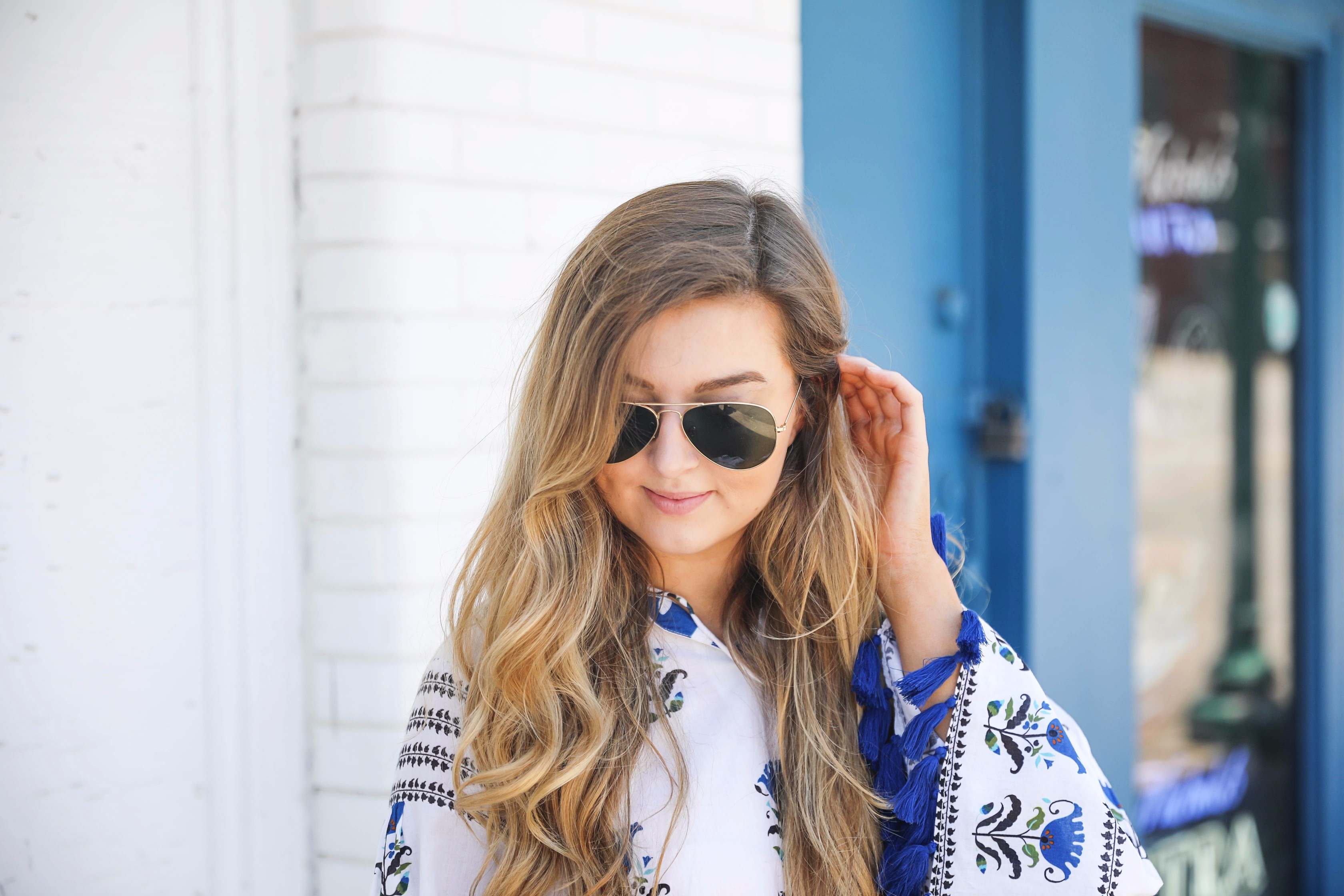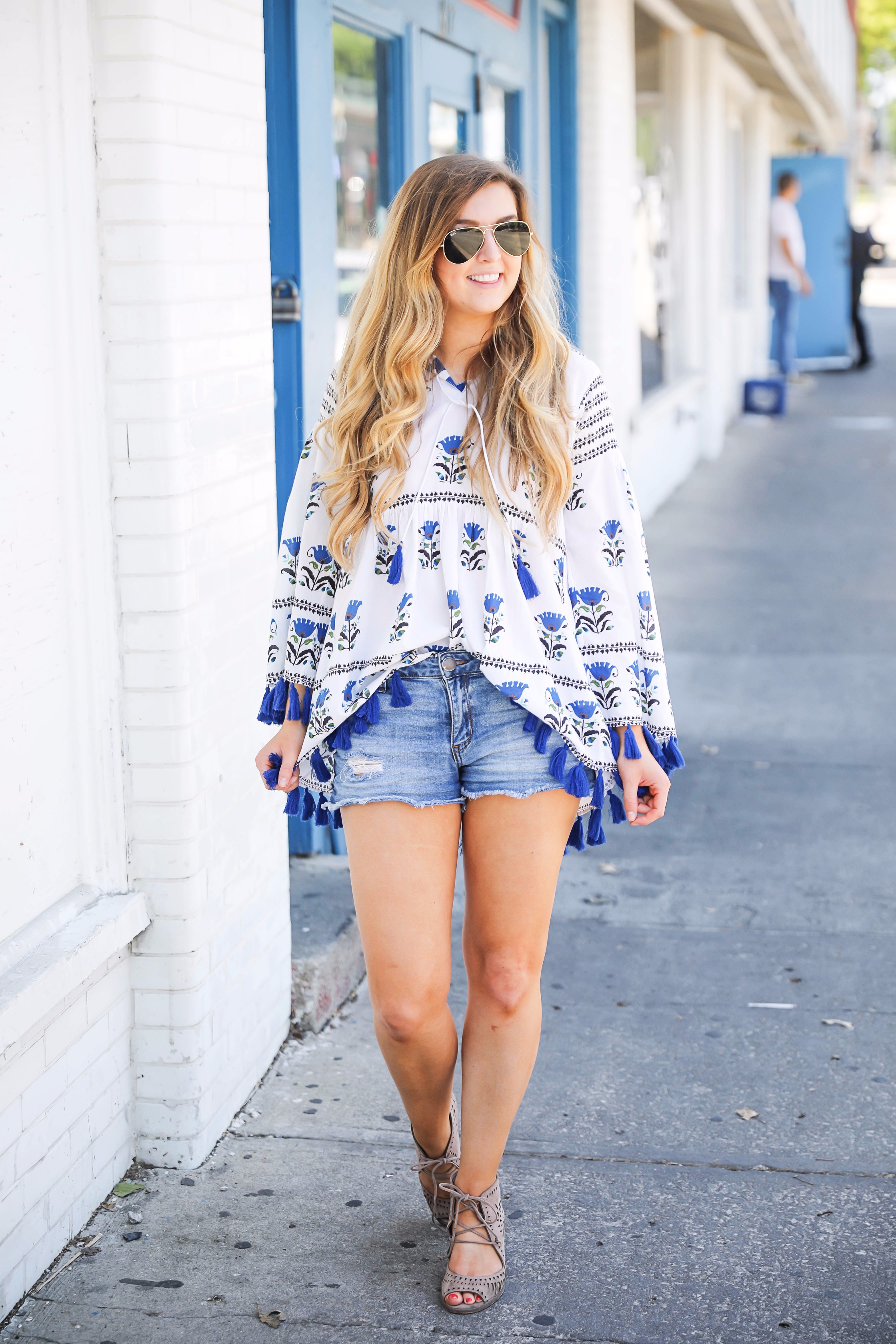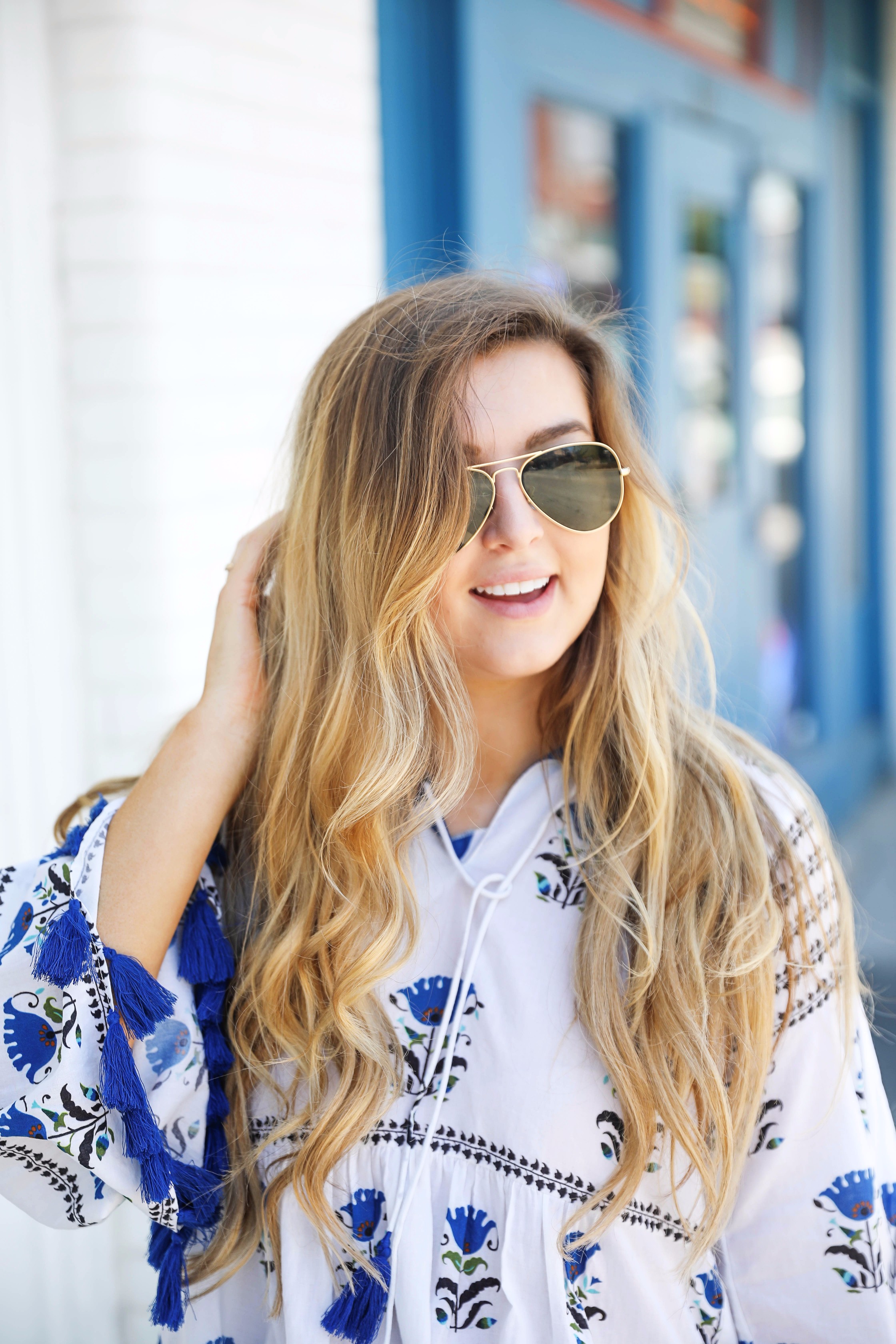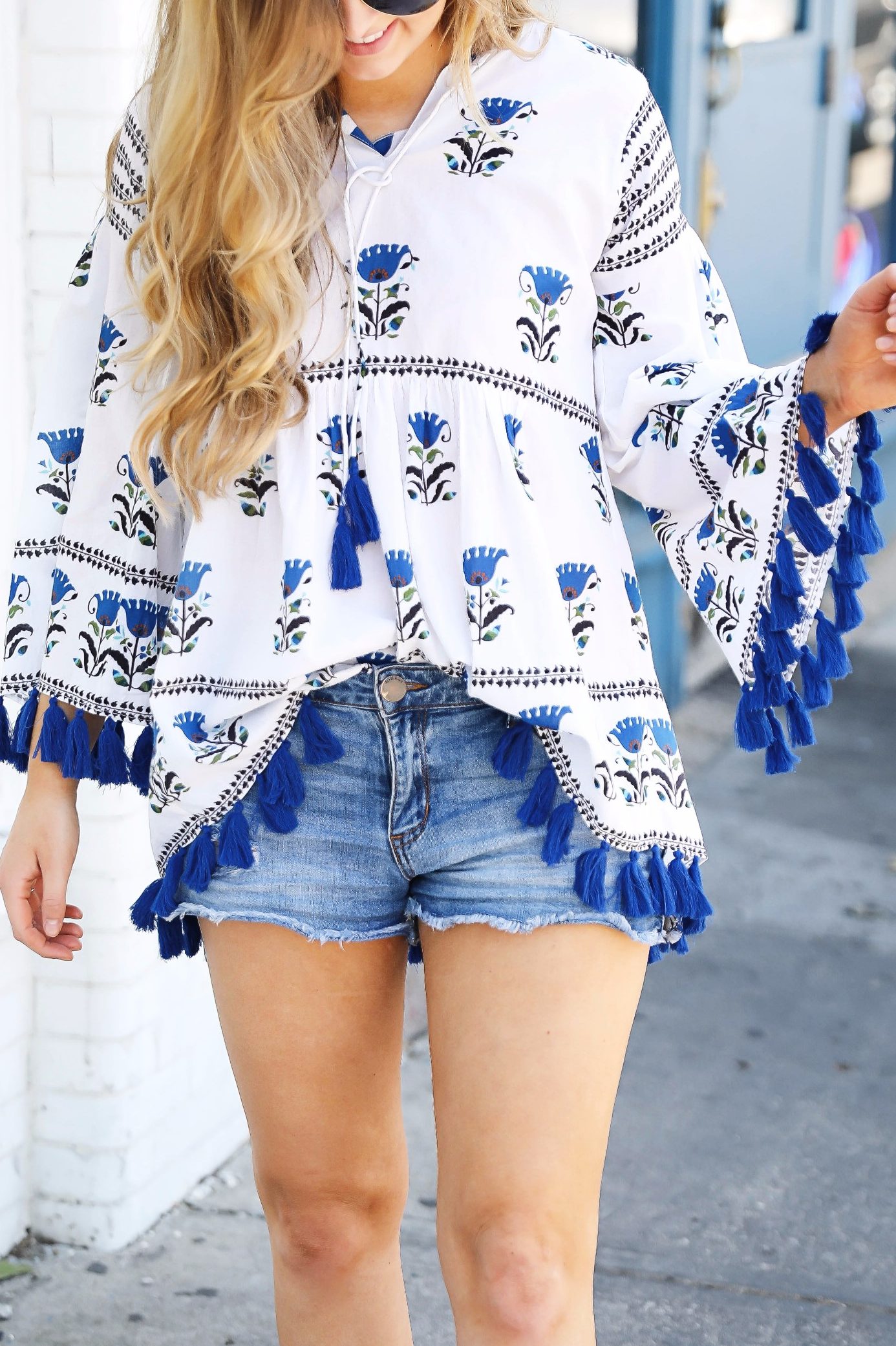 Happy Monday everyone! Monday is honestly one of my favorite days of the week, you get to set new goals and there are so many opportunities ahead! I always feel refreshed and ready to go after the weekend! This Monday is being spent at my lake house for most of the day since we decided to make it a long weekend, but I'm still going to get some work done! It's always been a goal of mine to have a life where I don't dread Mondays, and although not everyday is perfect, I love that I'm going for that goal and trying to live my life to the happiest I can!
How cute is this tassel tunic?! To be honest I don't love how I tucked it in, I should have made it a bit more flowy in the front. However, I totally forgot my jeans when I went to shoot this look – so I had to work with what I had! Changing in the car is hard because you can't see what you look like haha! I'll try to post a pic of what this looks like with jeans soon! I love the tassels around the hem and sleeves, I had so much fun walking around and swinging my arms, plus the blue color is so pretty! I just ordered an outfit similar to this in red that you'll be seeing soon!
In other news, I'm writing this on Sunday night and we're currently watching The Martian which is one of my favorite movies! My dad just told us that when we sent astronauts up to the moon NASA did it with less technology than we have now on our iPhones – isn't that crazy?! So weird to think about how far we've come! I think space is so interesting!
xoxo,
Lauren Emily Lindmark
Copyright © 2017 dailydoseofcharm.com