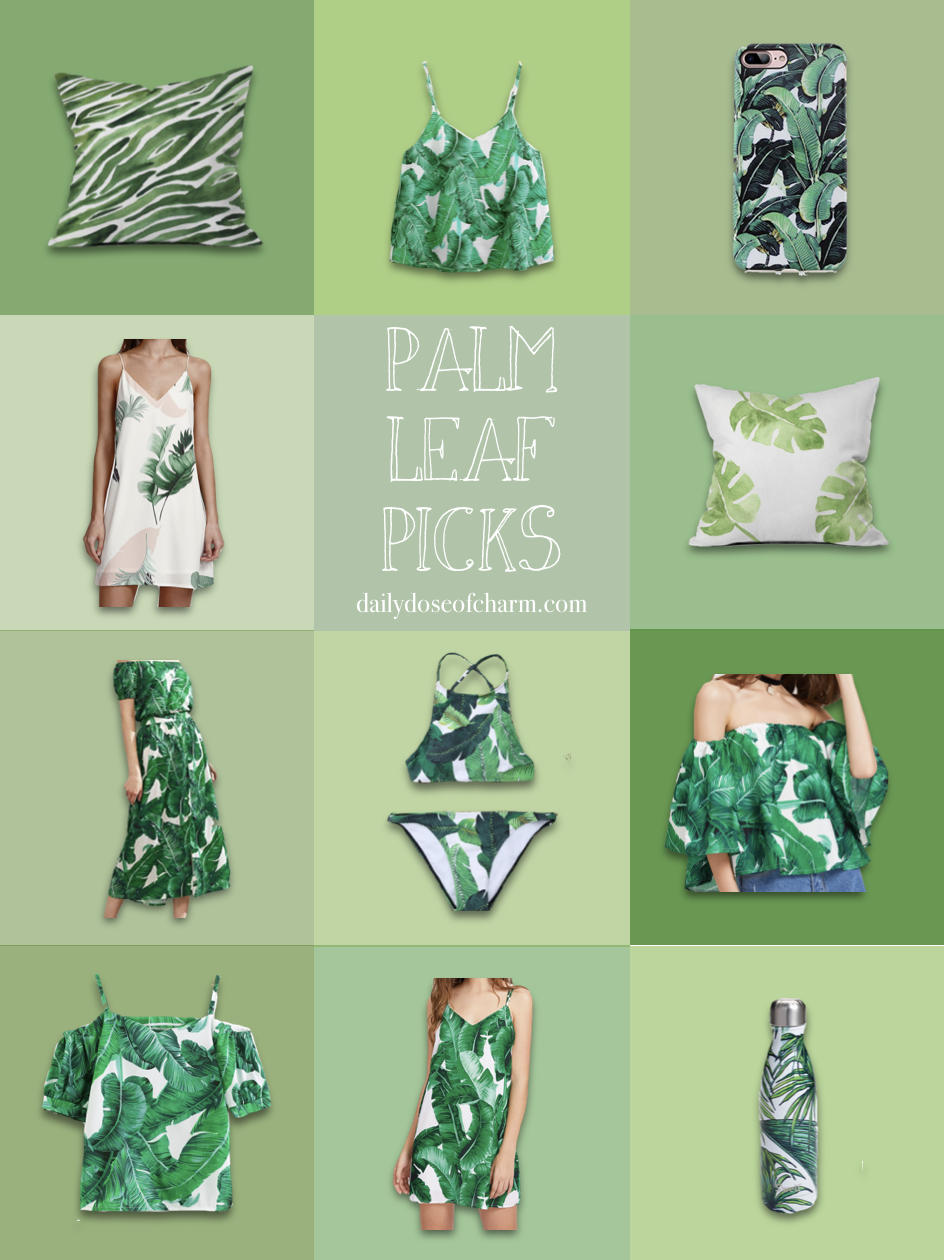 Palm Leaf Shopping Roundup | Banana Leaf and Tropical Patterns
(I have this!)
(Only $10!)
(Only $9, I just purchased it!)
($18, need this dress!)
(Bought this!)
(I have been loving midi dresses!)
($15, perfect for summer!)
($13, super cute!)
(Also only $13!)
(So cute for summer vacations and also only $13!)
(Definitely going to be my next swell!)
*EDIT* I've had some questions about the sites linked. I have ordered from all these sites before and never had any issues. The quality is similar to Forever 21 though, so you get what you pay for!
---
Can anyone tell the difference between palm leaves and banana leaves? I mean I get that they are different, but on clothing they look so similar! I wanted to find some cute banana/palm leaf products to share with you all (and buy for myself) since they've been so in lately! I did something like this last year, but with pineapples! It's funny how there are always trendy summer prints that are so odd. I linked all the products above, you can read them like a book so start on the top left and go right! Haha does that make sense? I forgot to put numbers and it's so late when I'm writing this so I don't want to add them.
Every since I got back from Europe I have been going to bed around 9:00 p.m. and getting up 6:00 a.m. – 7:00 a.m. – but this morning I finally got my body to sleep in! It had stormed the night before and I was up with my dog for awhile since he was scared, so I slept until 9:30! It felt so good, but I was tired the rest of the day. So now it's 11:20 (the latest I've stayed up) and I am still awake! Haha oh my gosh I am rambling… Basically I'm happy I slept in but I was really loving the early night/early morning schedule. We'll see how tomorrow goes!
xoxo,
Lauren Emily Lindmark
Copyright © 2017 dailydoseofcharm.com