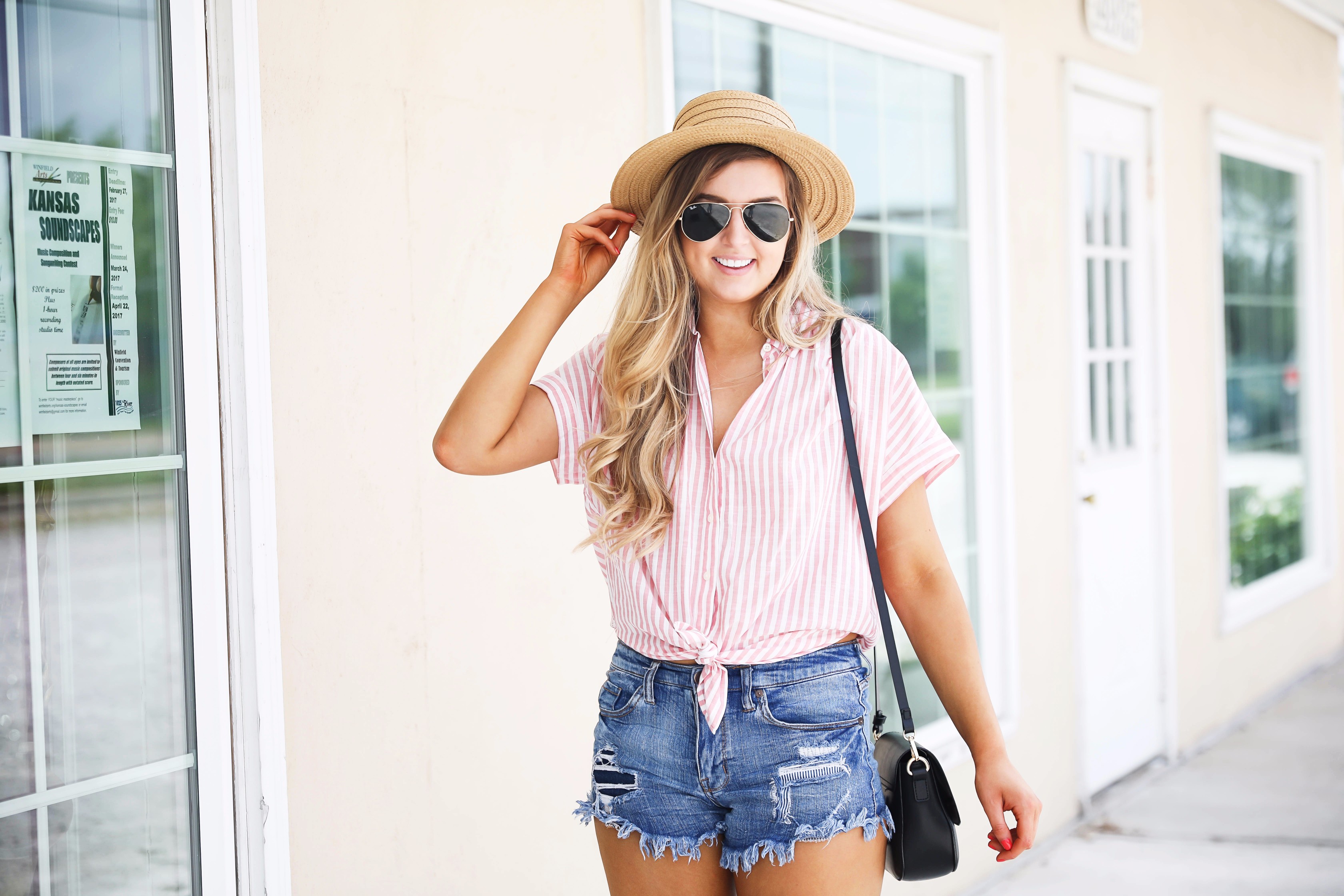 Striped Button Up Fourth of July Look | OOTD Flag Day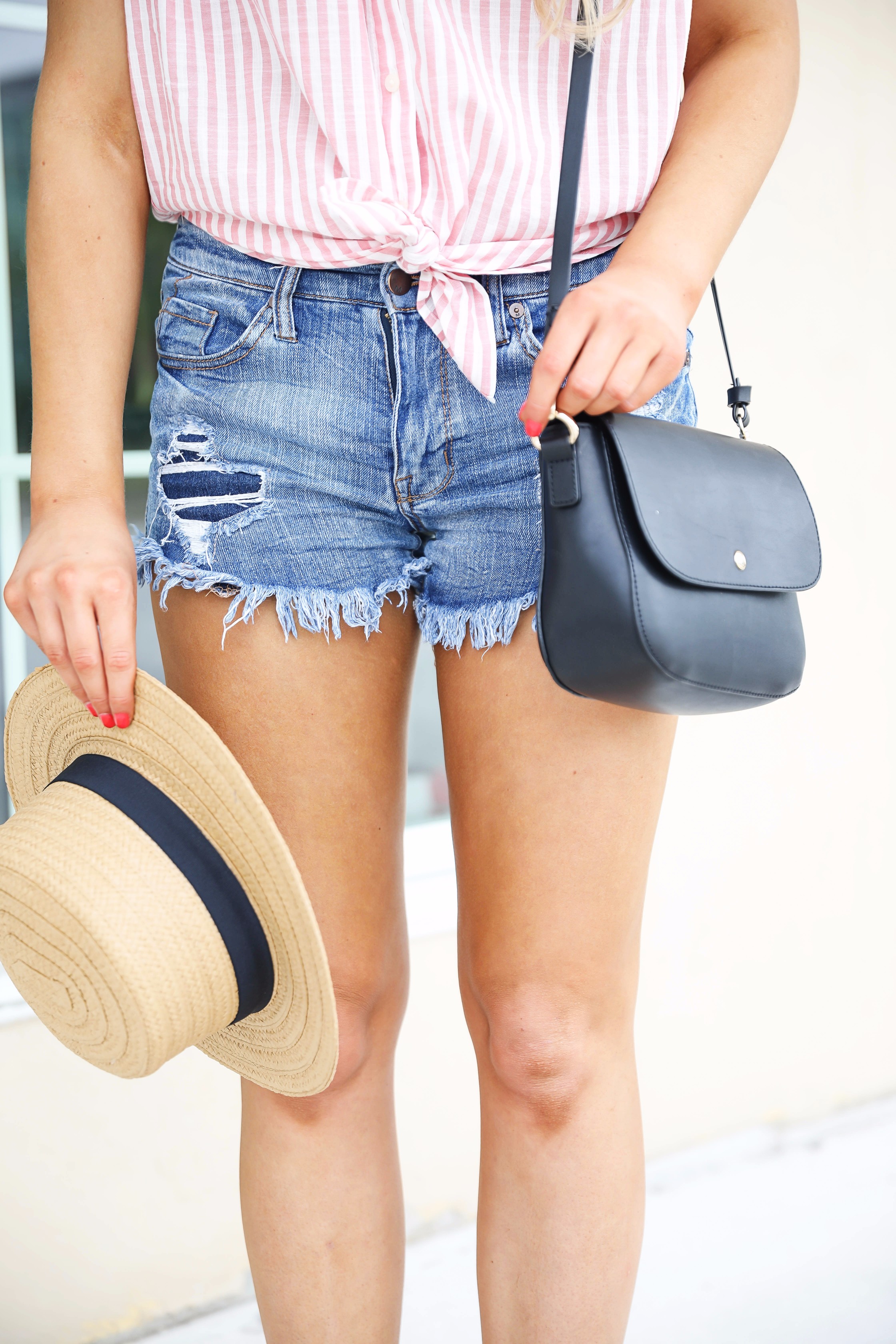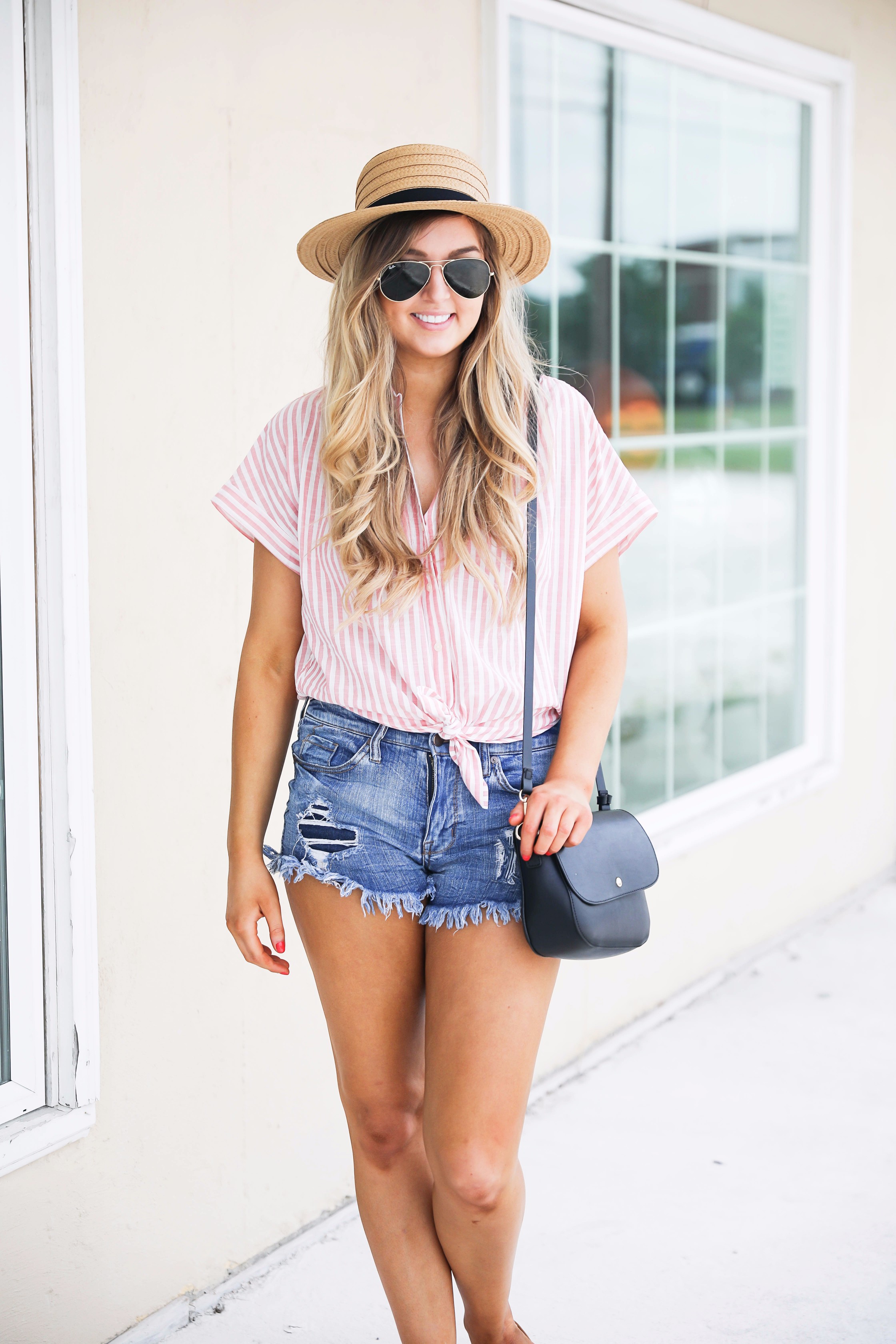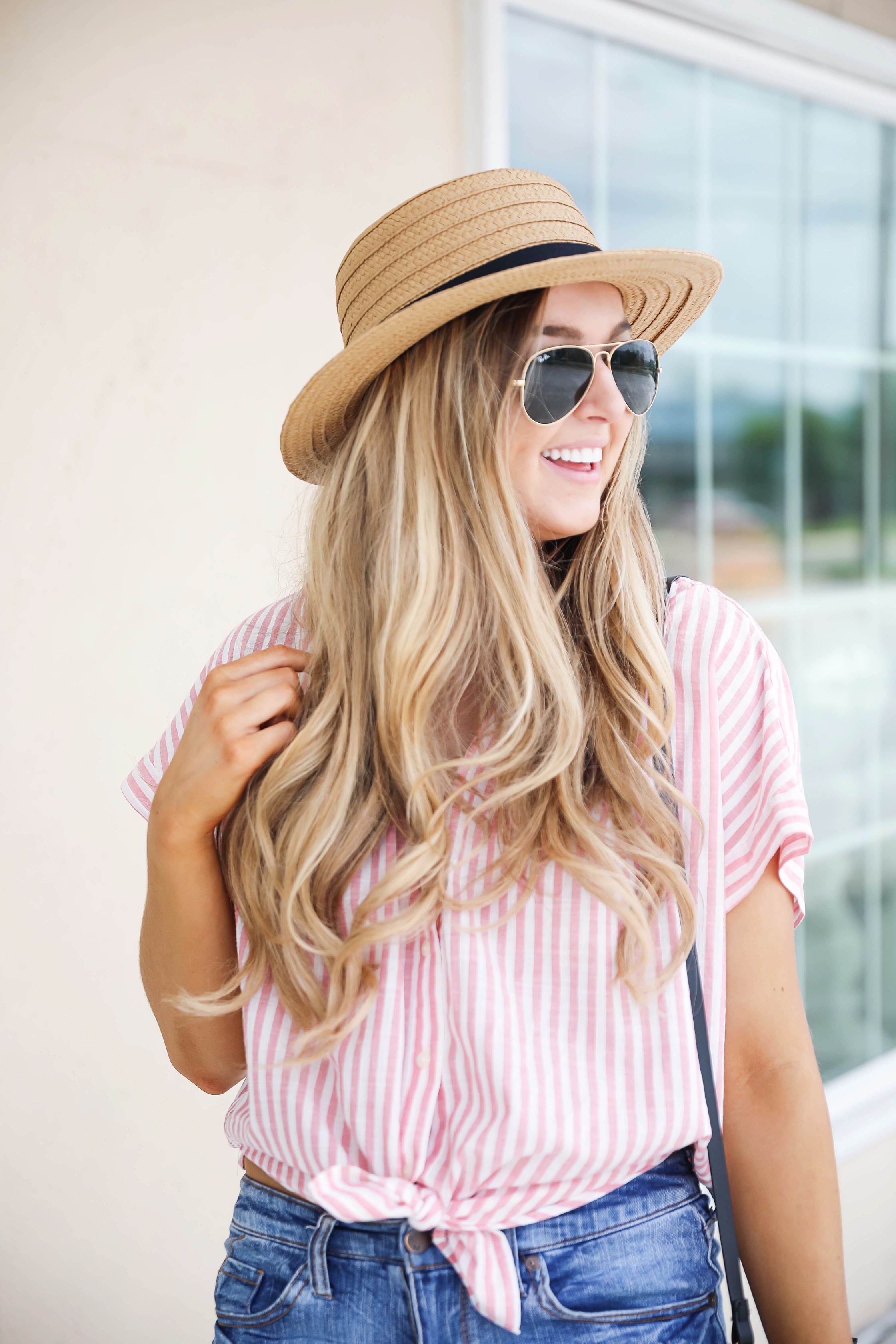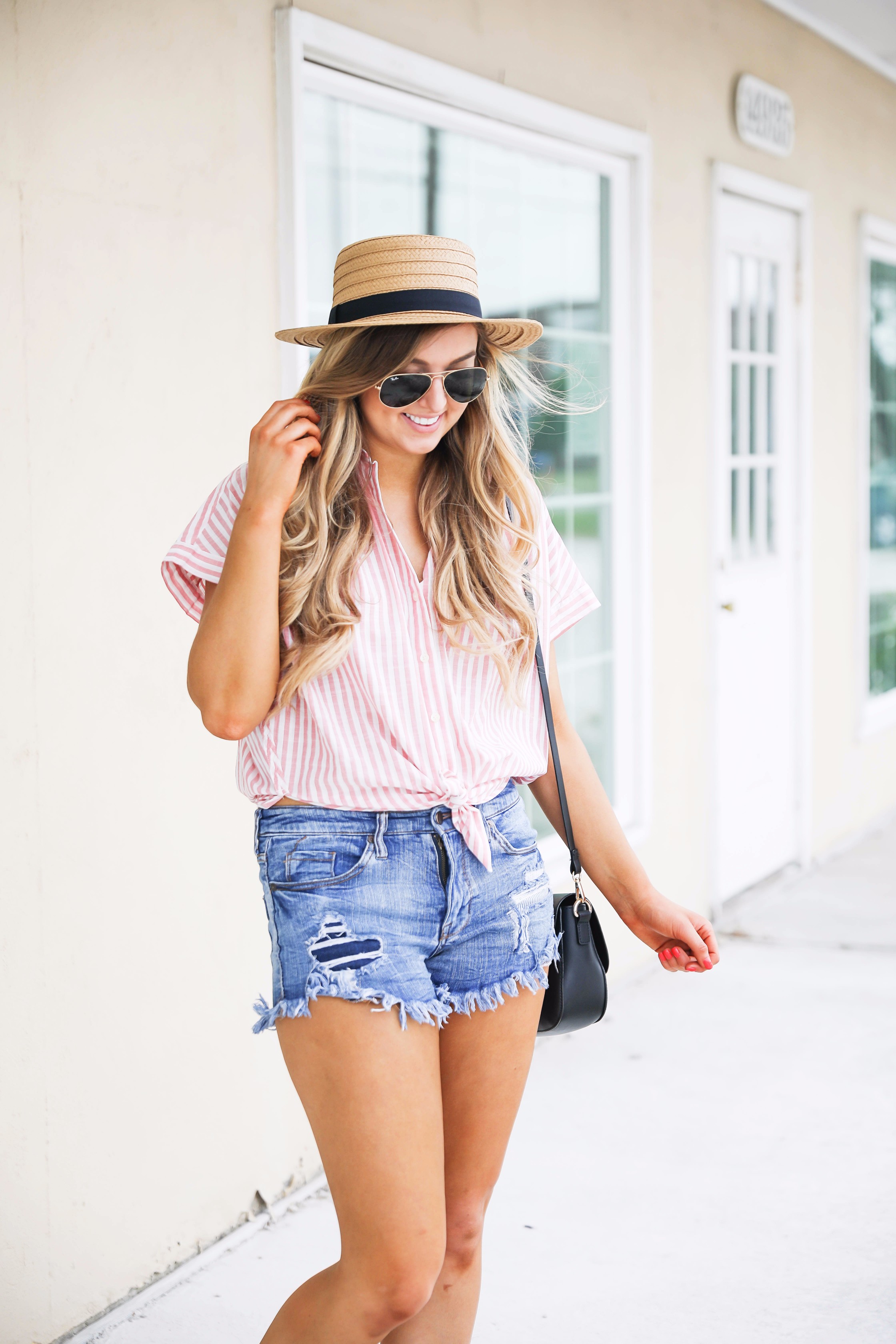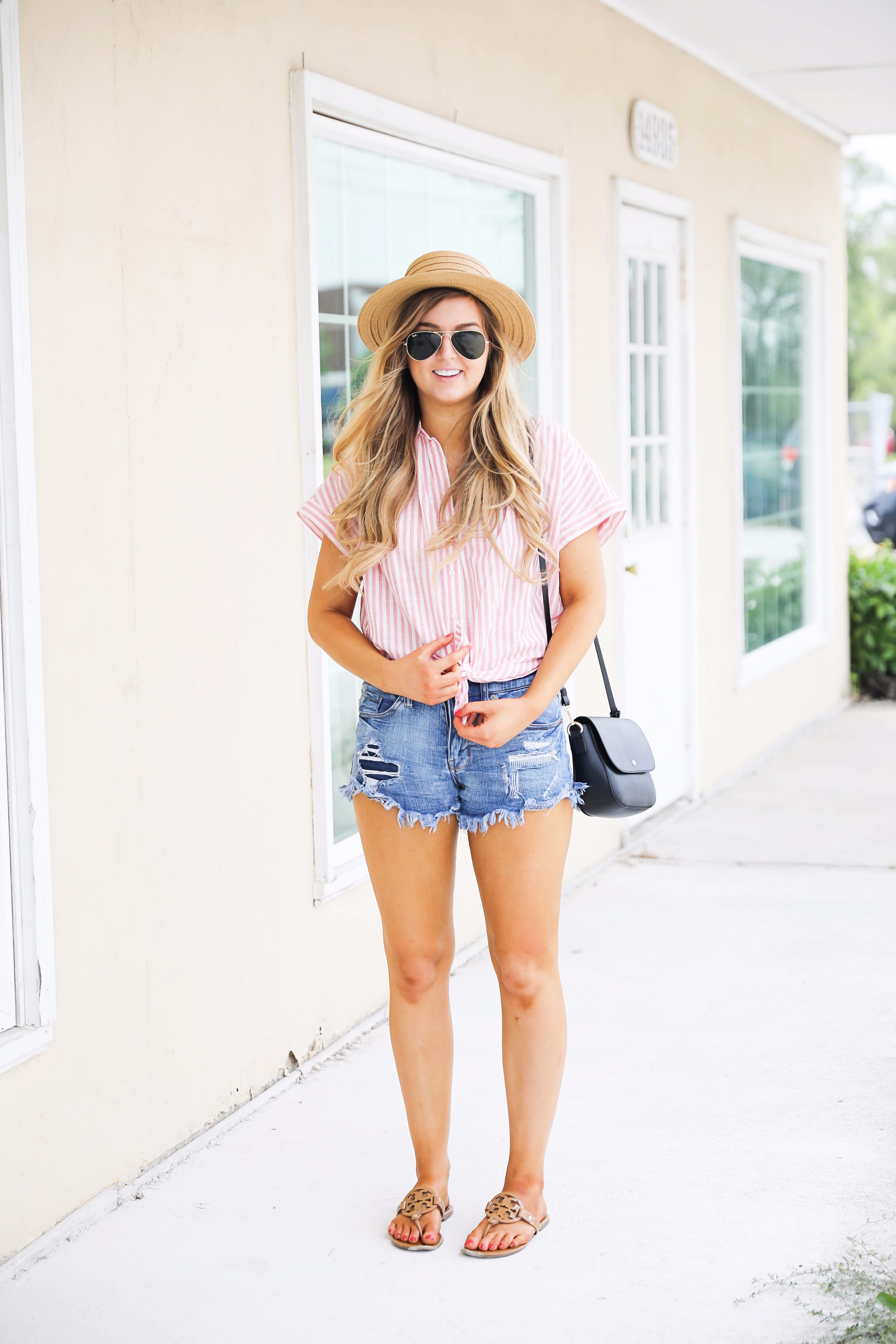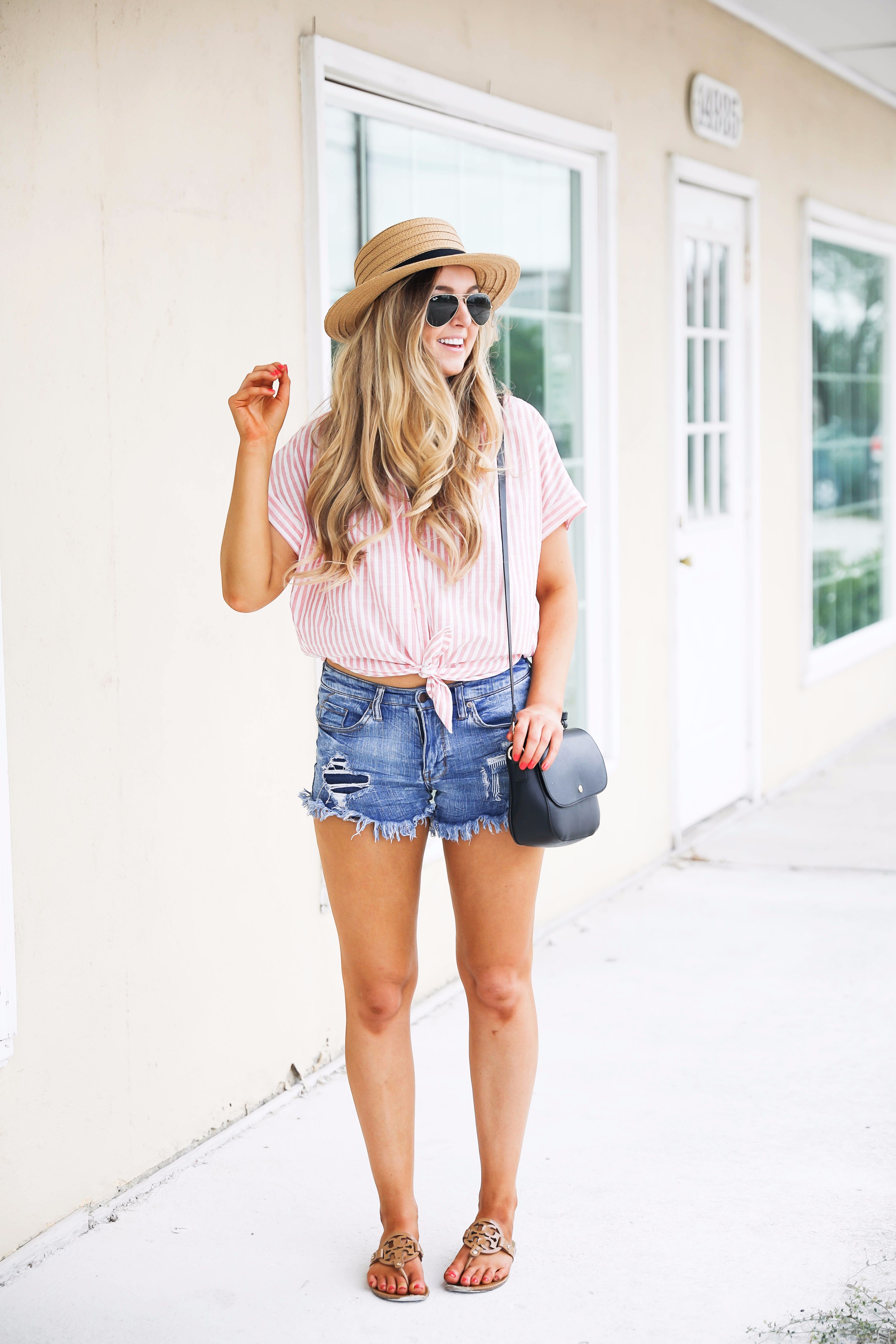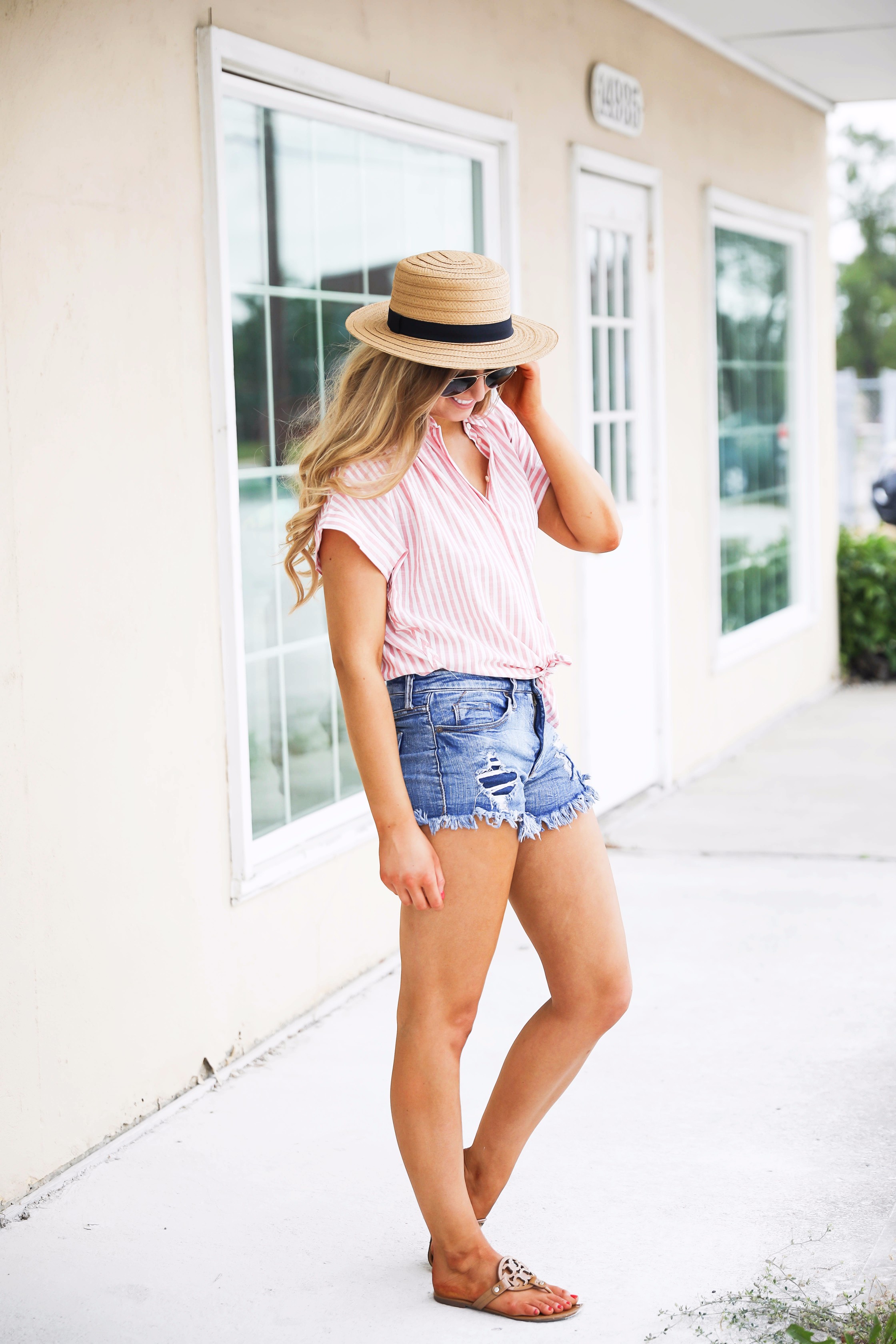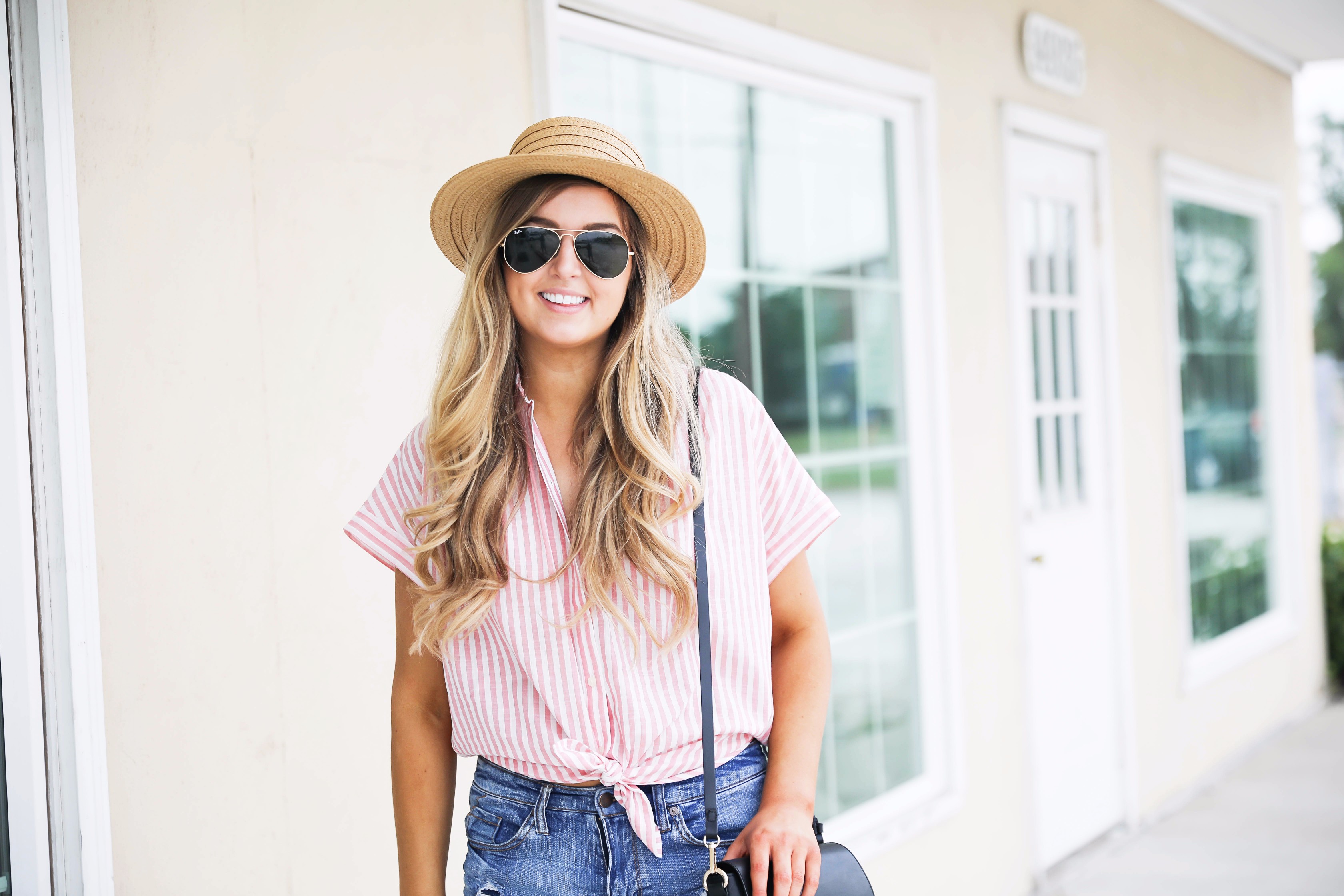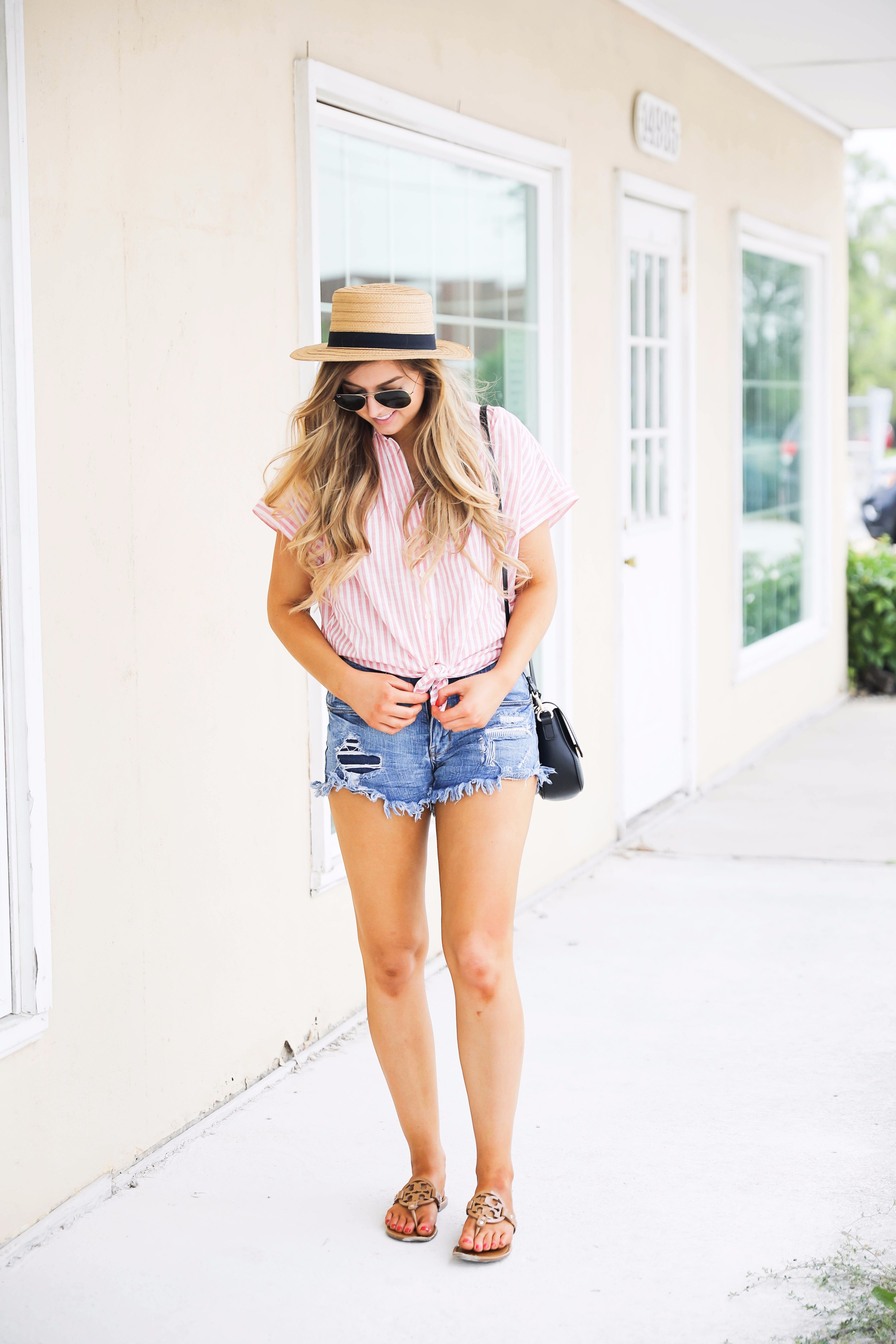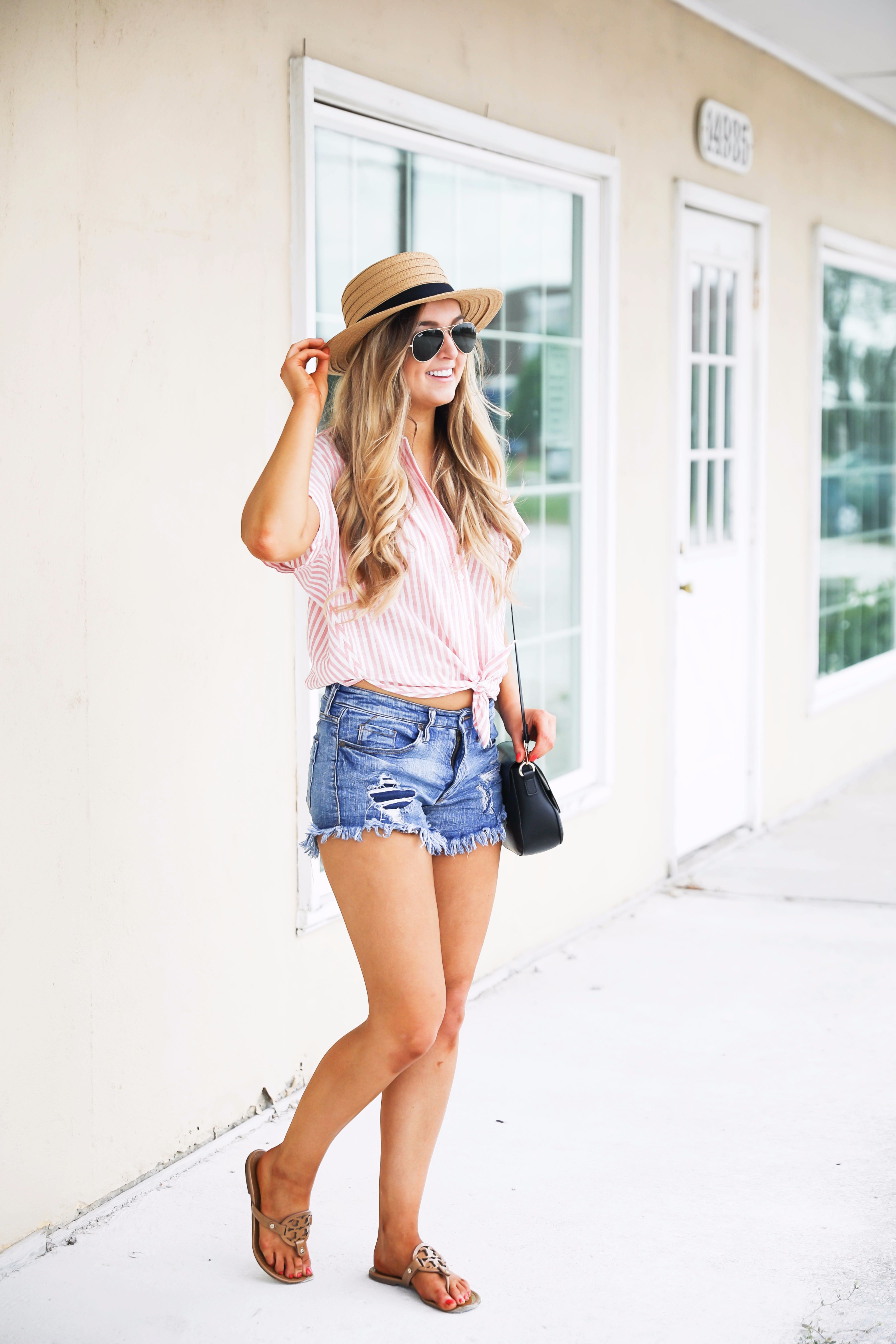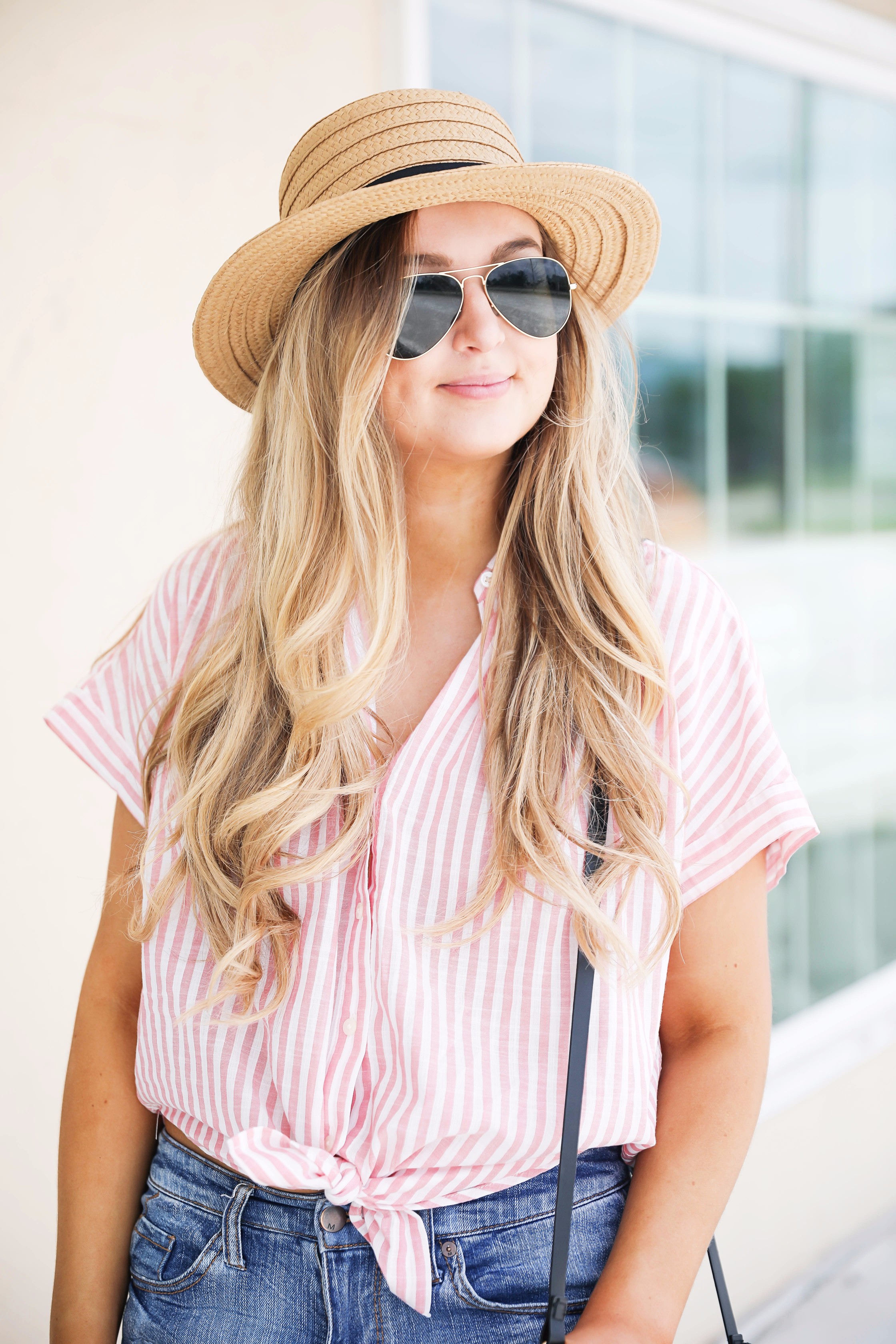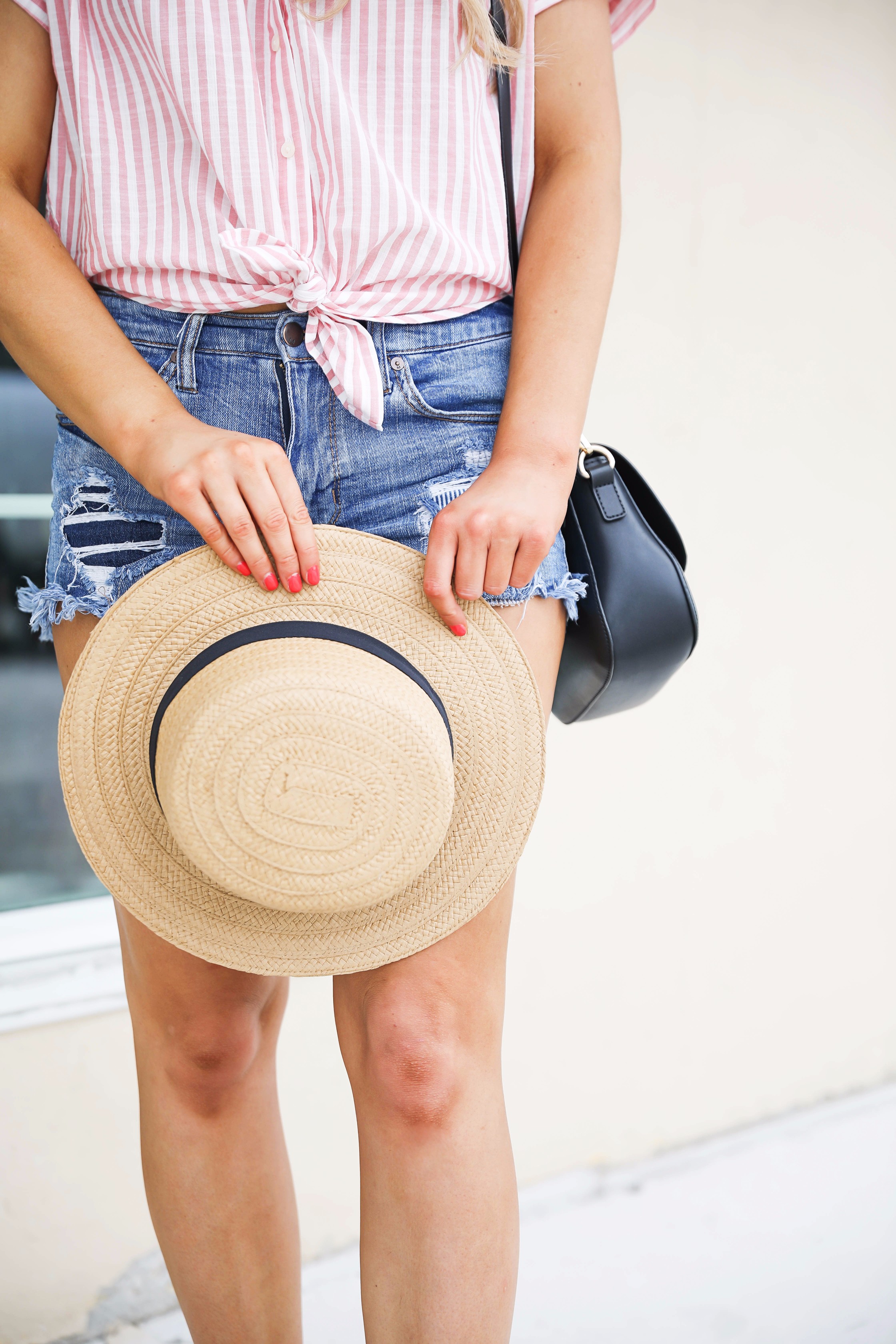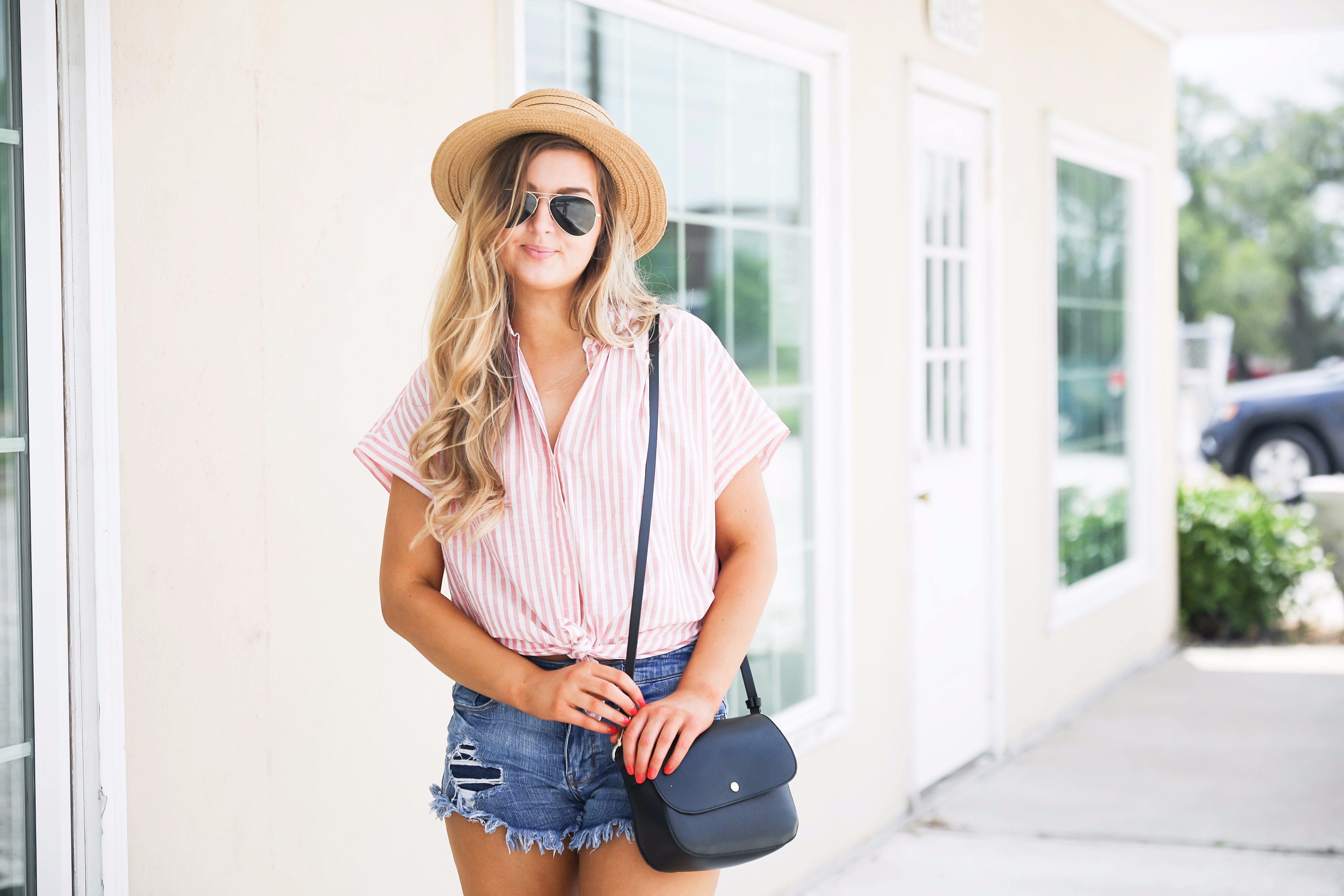 So I've been on a total hat kick lately, I keep ordering more and more – I just can't get enough! This one just came in the mail yesterday and I love it! The best thing about hats is you can look cute and put together and no one will know your hair is a greasy mess haha! I actually ordered this outfit a few weeks ago to post as a Fourth of July outfit idea, but I had no idea we were still so far away from Fourth of July when I did! Now that when getting closer I wanted to share the idea, because how cute would this be at a Fourth of July party?! The top is super cute, it's shorter in the front and long in the back so I tucked it in and tied it. It would also look so cute with white jeans or a fun skirt!
In other news, my mom and I just started going to Pilates and it's been kicking my butt – but so fun! I am not the kind of person that can just go to a gym religiously, so taking classes has always been the best way for me to workout since it's more fun. The other day my second cousin told us about how she does Pilates so my mom and I went for it and immediately bought a membership right after our first class! We're taking 5 private classes together first to get some basics down, but the actual class sizes are small which is nice! I just need to get to doing cardio again and I feel like I'll really see improvements (goodbye freshman 15 lol)!
xoxo,
Lauren Emily Lindmark
Copyright © 2017 dailydoseofcharm.com