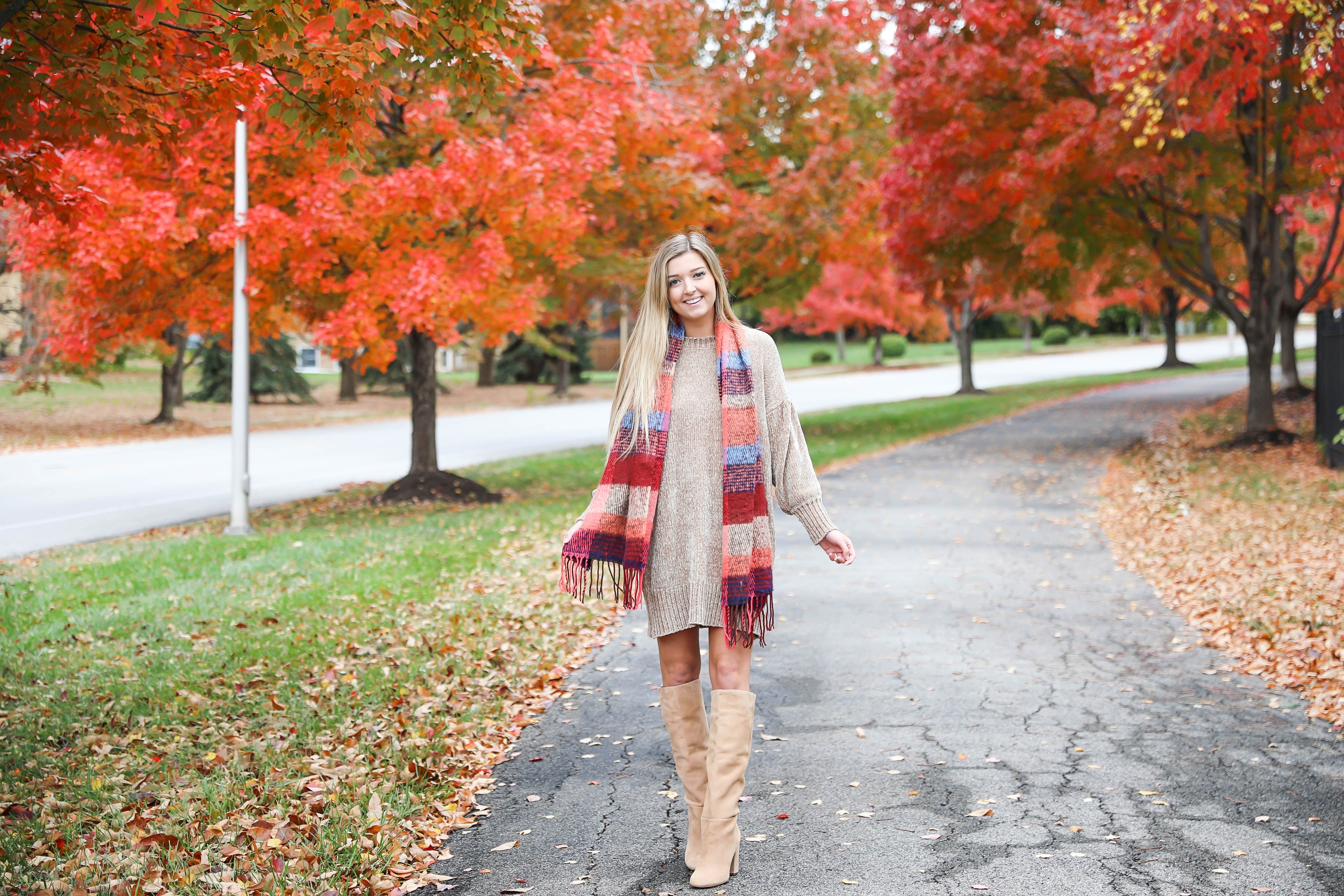 A Fall Outfit that Matches the Autumn Leaves | OOTD
Happy Friday! This may be one of my favorite posts of fall 2018, I just love how the scarf matches the beautiful fall trees behind me! It couldn't have been more perfect! The leaves have been so vibrant and beautiful around Kansas City, however, yesterday it SNOWED. I love the snow, and I was really surprised it actually stuck. I'm just hoping it didn't kill all the beautiful fall leaves…
The awesome team at Red Dress Boutique was sweet enough to send me this chenille dress for my Vail trip. It was so cute I knew I needed to shoot a full post for it! I have been obsessing over chenille this fall, it's so soft and looks adorable on! My grandma was telling me that it used to be in decades ago, so I am glad it made a comeback!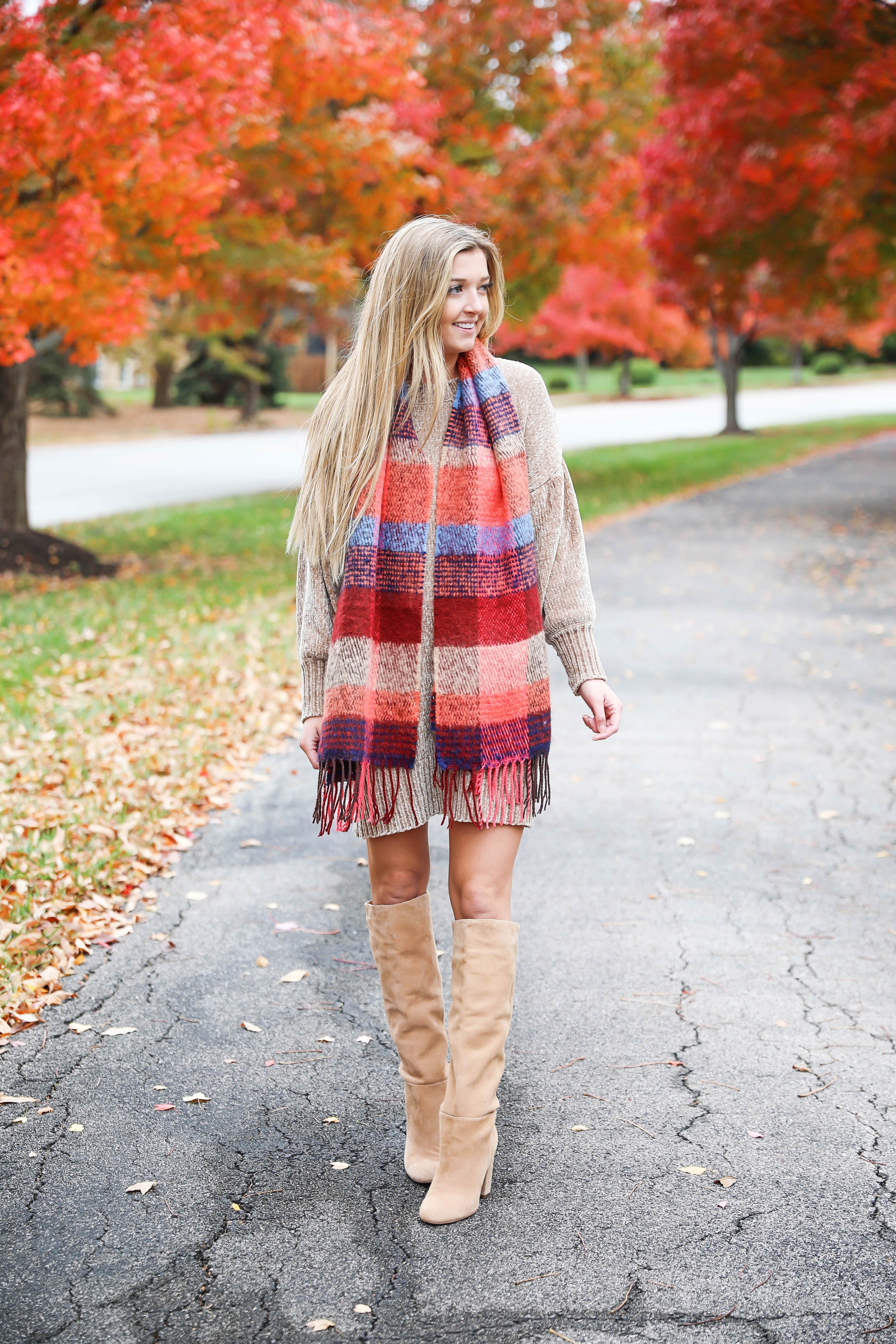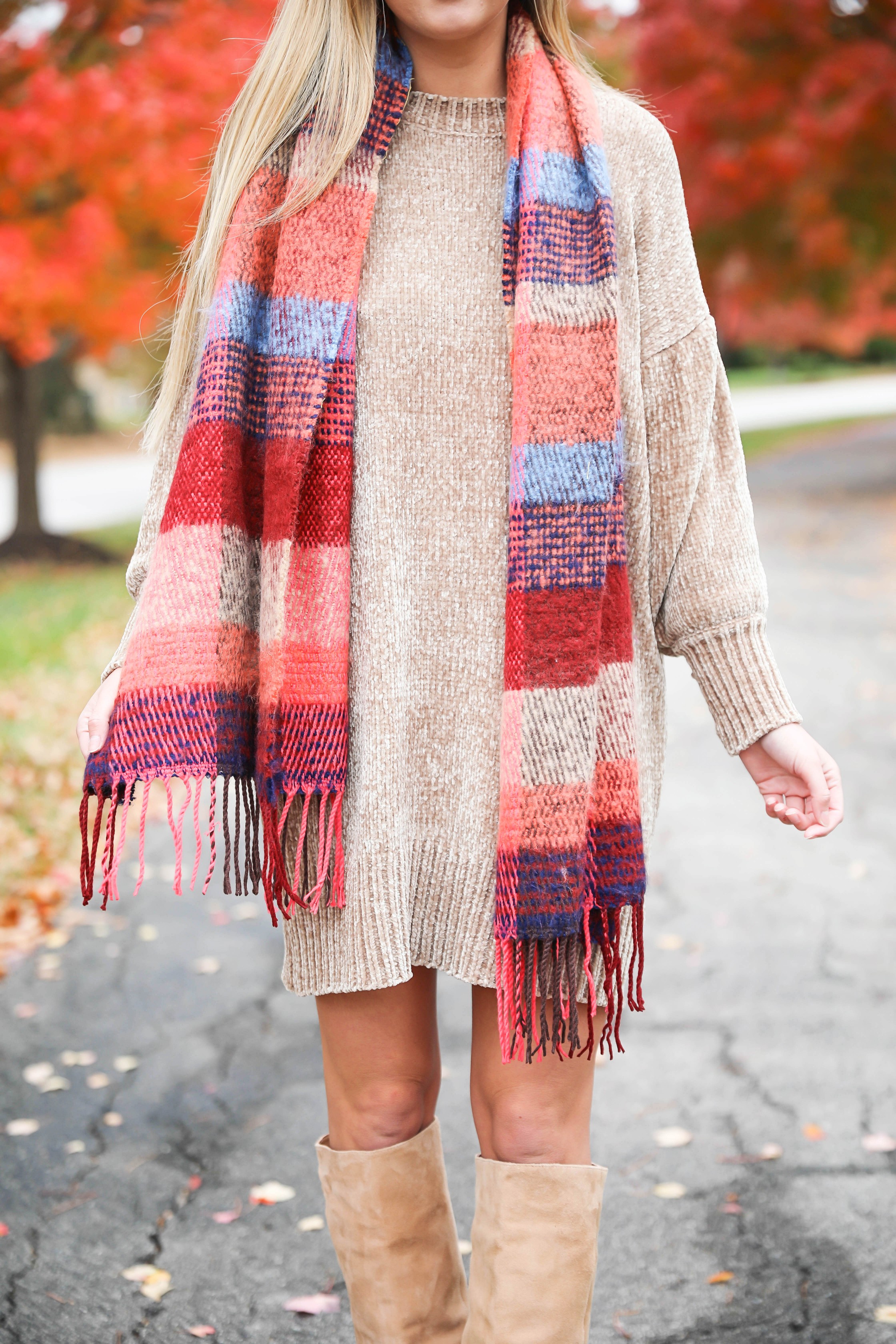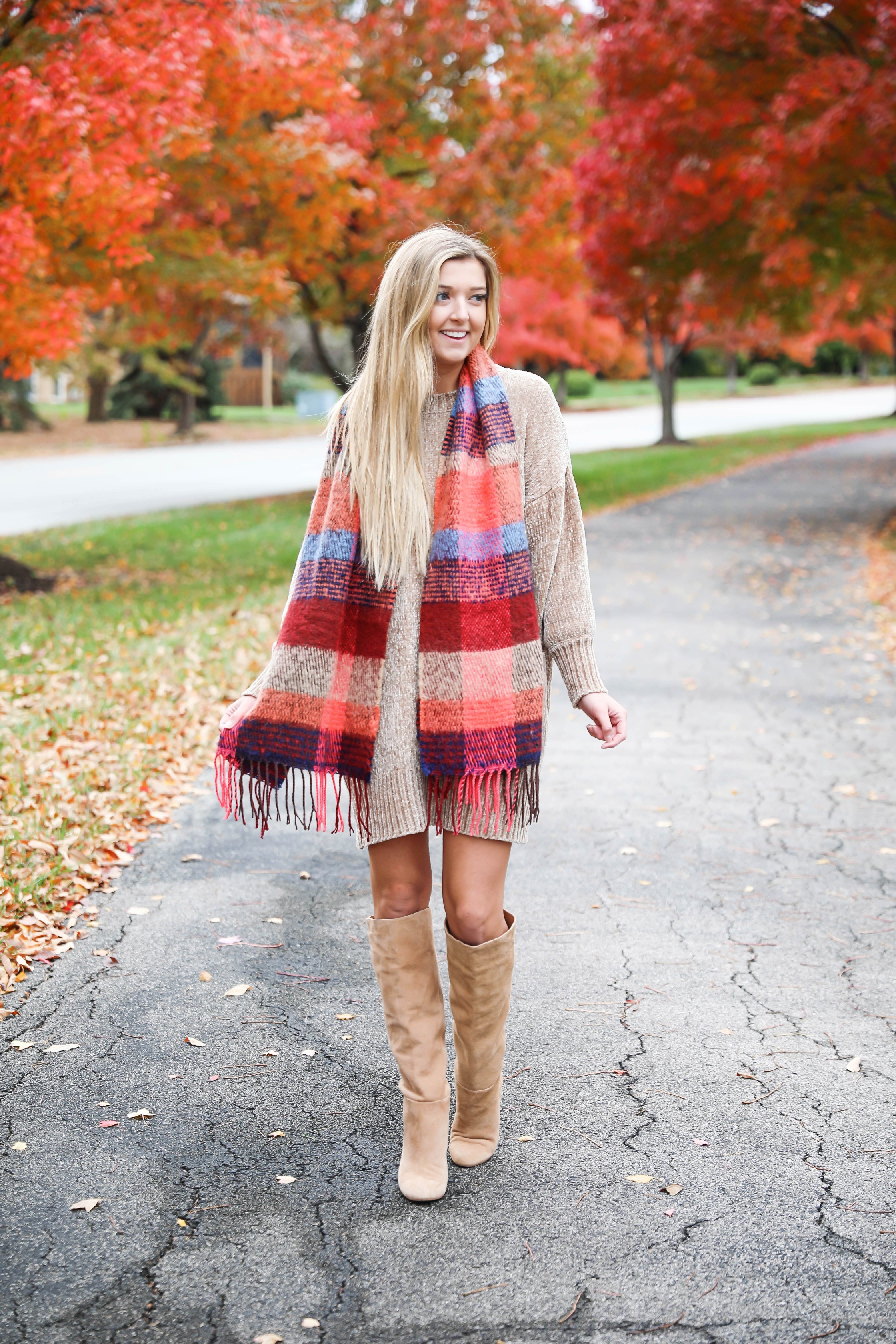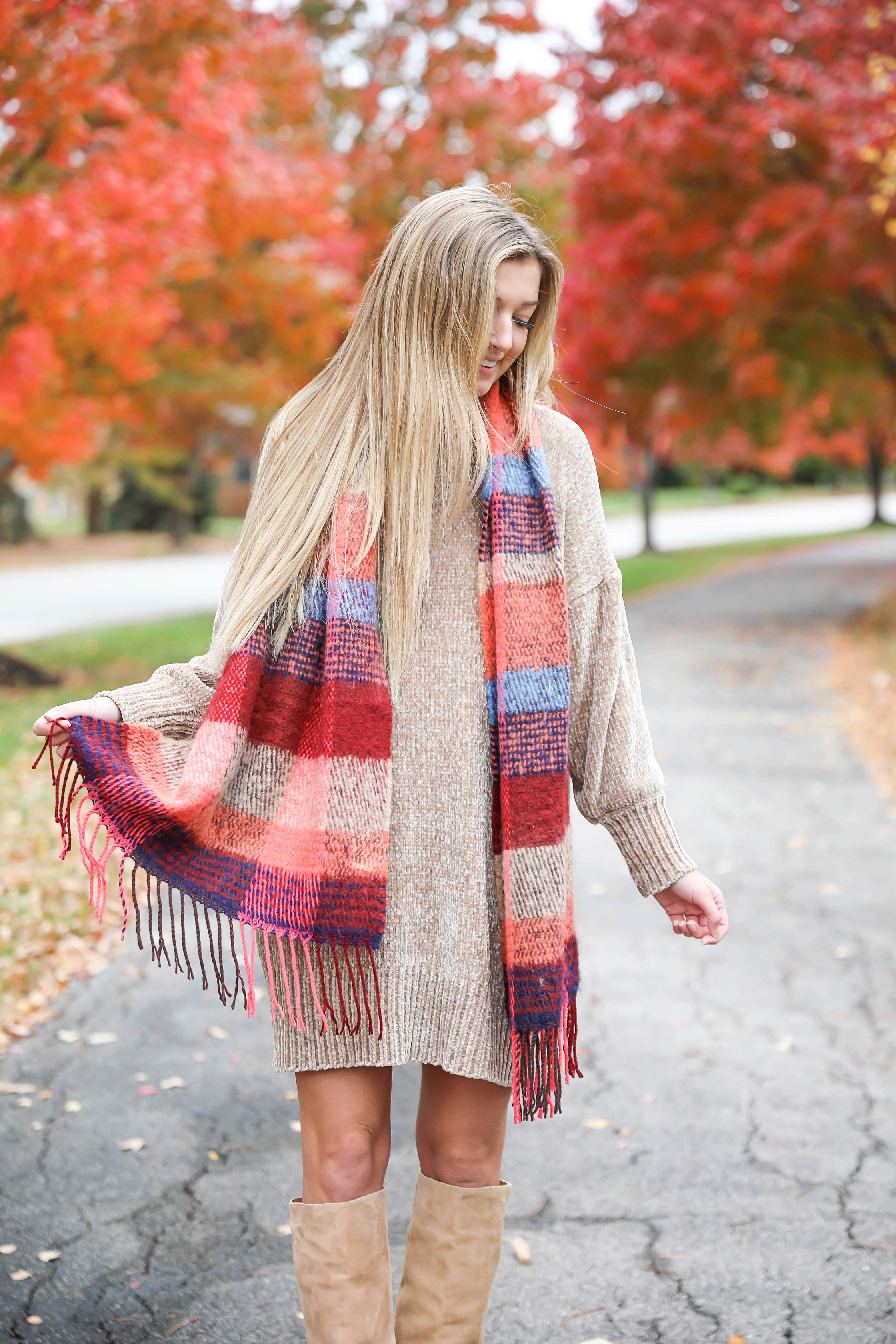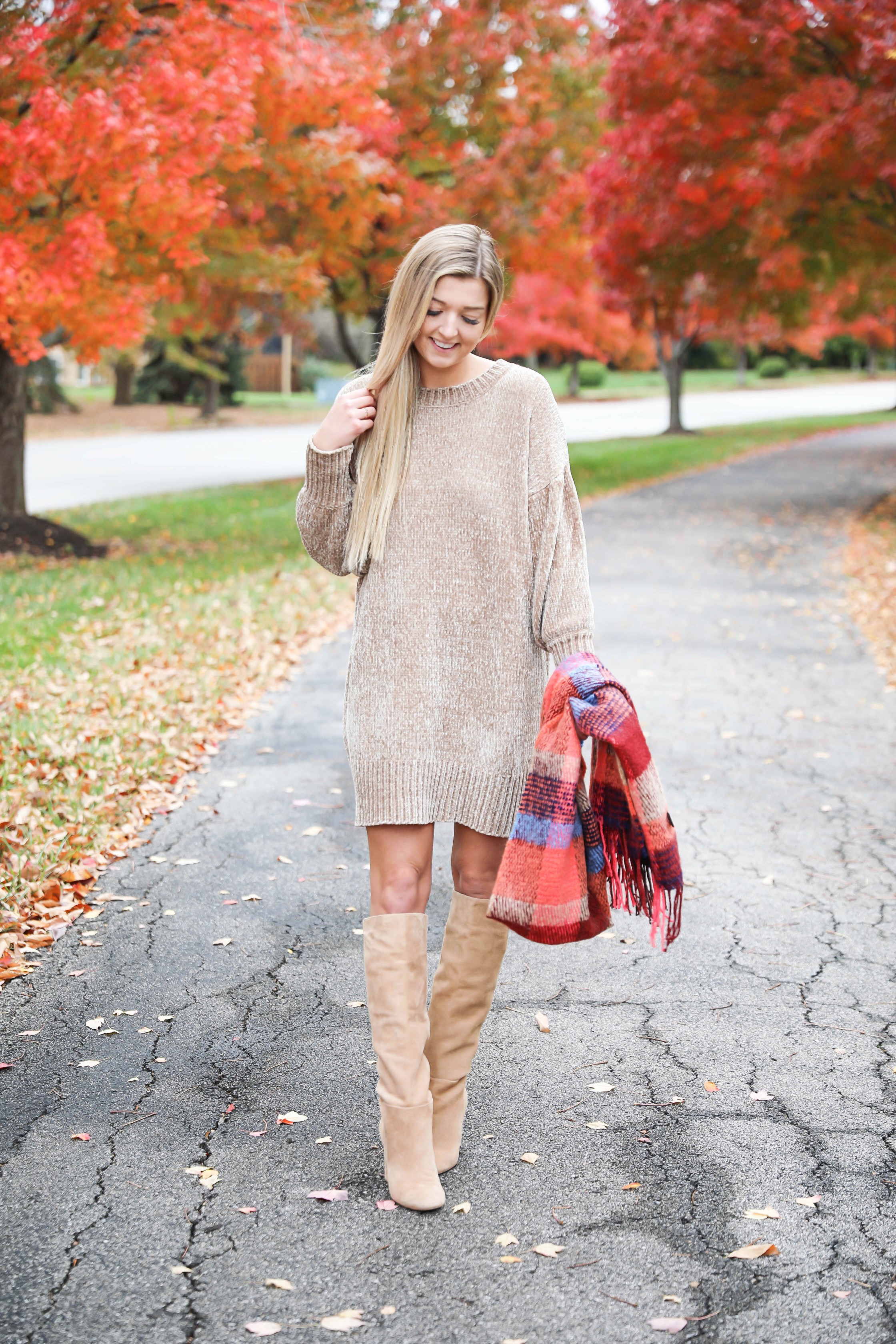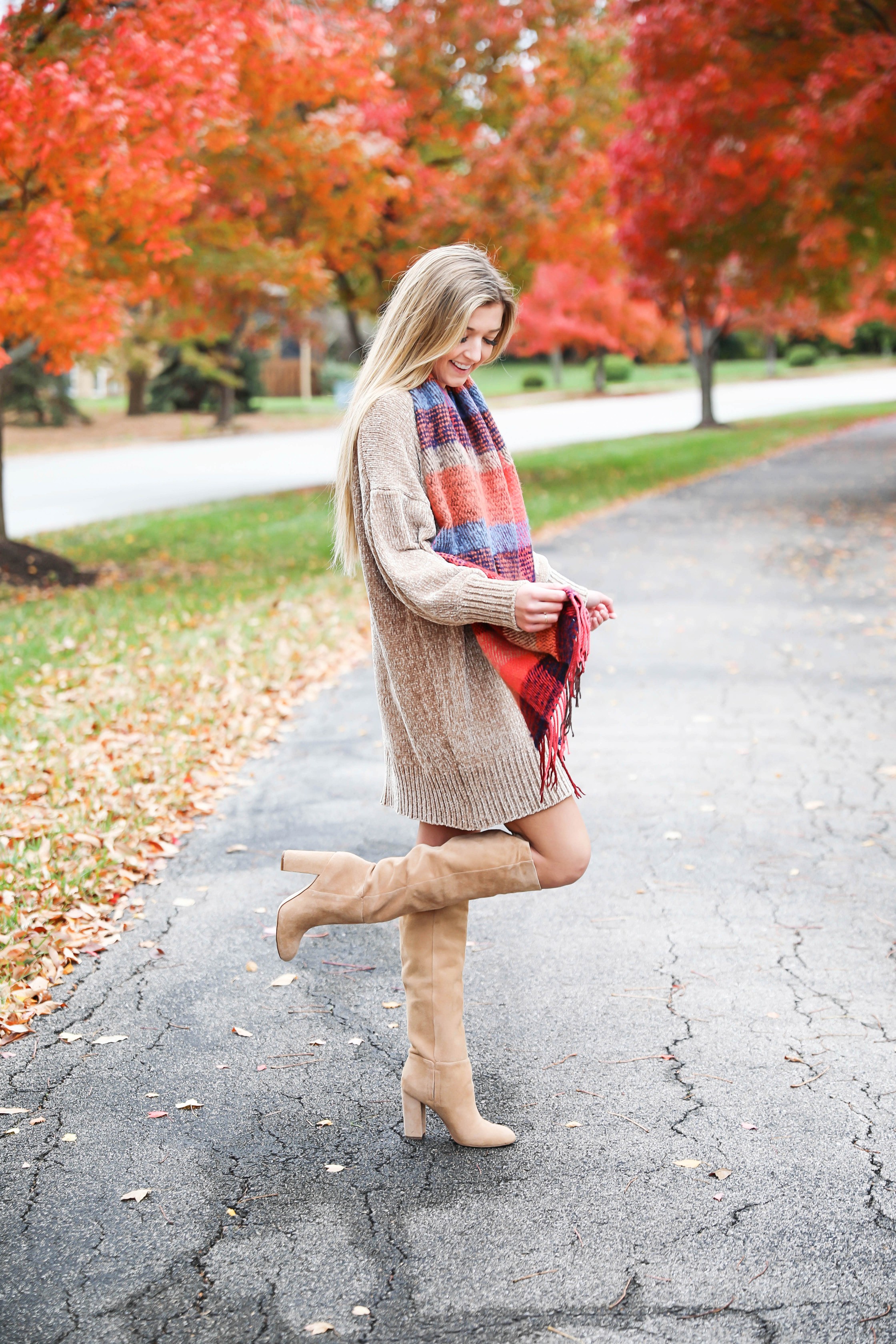 | Chenille Sweater Dress (c/o* $46 I am wearing a small and it comes in a few colors) | Fall Scarf (ON SALE $18) | Tan Boots (comes in three colors) |
Sorry this week's posts have been sort of short! Life has been crazy busy! I do want to talk a little more about this outfit though. This dress comes in a few colors (I need them alllll) and I thought it looked perfect paired with this cute fall scarf! Scarves are such a perfect way to add to an outfit in the fall and winter. I also threw on my favorite tan boots that I have been wearing all season!
You guys, next week I am actually going to some blogging events! I NEVER say yes to those because I am so introverted and don't like putting myself out there. However, my gal pal Jessica Budke invited me to go with her to one on next week and on Thursday my boyfriend and I are going to another fun event I was invited to! I am trying to make more local connections even though networking is not my thing… I will keep you guys updated!
xoxo,
Lauren Emily Lindmark
*c/o stands for courtesy of. Red Dress Boutique was kind enough to send me this dress, however, all opinions are always my own.
Copyright © 2018 dailydoseofcharm.com