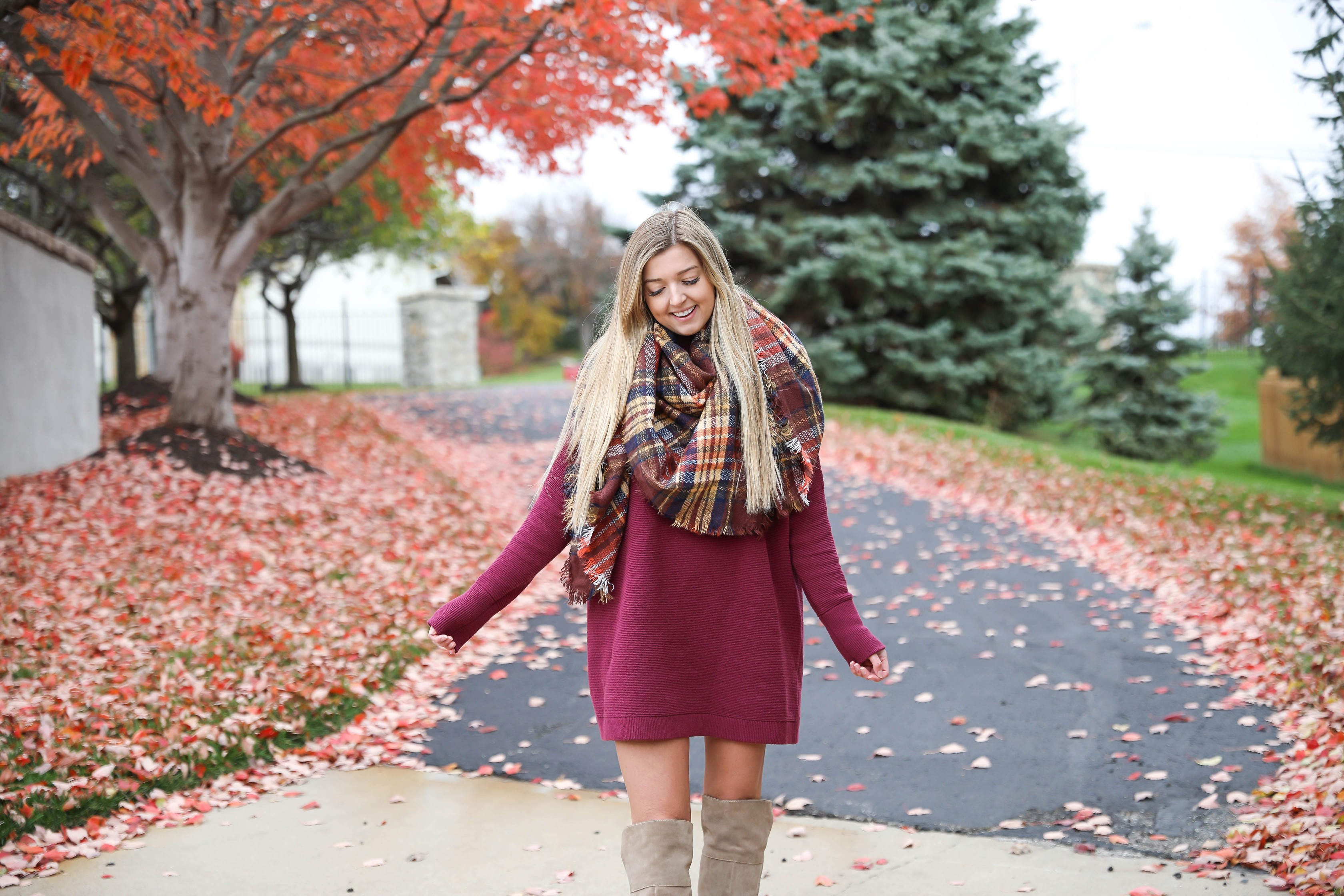 Roundup of the Cutest Fall and Winter Scarves | + OOTD
Ahh Monday, I am going to be honest. I usually try to live my Mondays to the fullest (well, everyday to the fullest), however, I have been SO tired lately. If you've been following my blog since this summer you would know I found out I had mono in August. I tried to do what everyone advised me to do, drink fluids, rest a lot, eat well, etc. For awhile I thought I was feeling a little better, but the fatigue is still horrible! I actually napped for at least 30 minutes everyday last week. I feel so lazy when I do that, but I just cannot stay awake these days 🙁 I have looked online (thanks Dr. Google haha) and I read a lot of people take a full six months to recover. I am going to give myself until the New Year and go to the real doctor if it doesn't get better.
Okay, didn't mean to start this week off so negative, but this is my blog and that is what is on my mind haha! I want to try to have a productive week. I have two events and an appointment to go to so I need to kick some butt during the day! All the leaves are finally falling in KC so I also need to brainstorm where to start shooting for winter. I am trying to talk my mom into driving to the mountains with me – we shall see!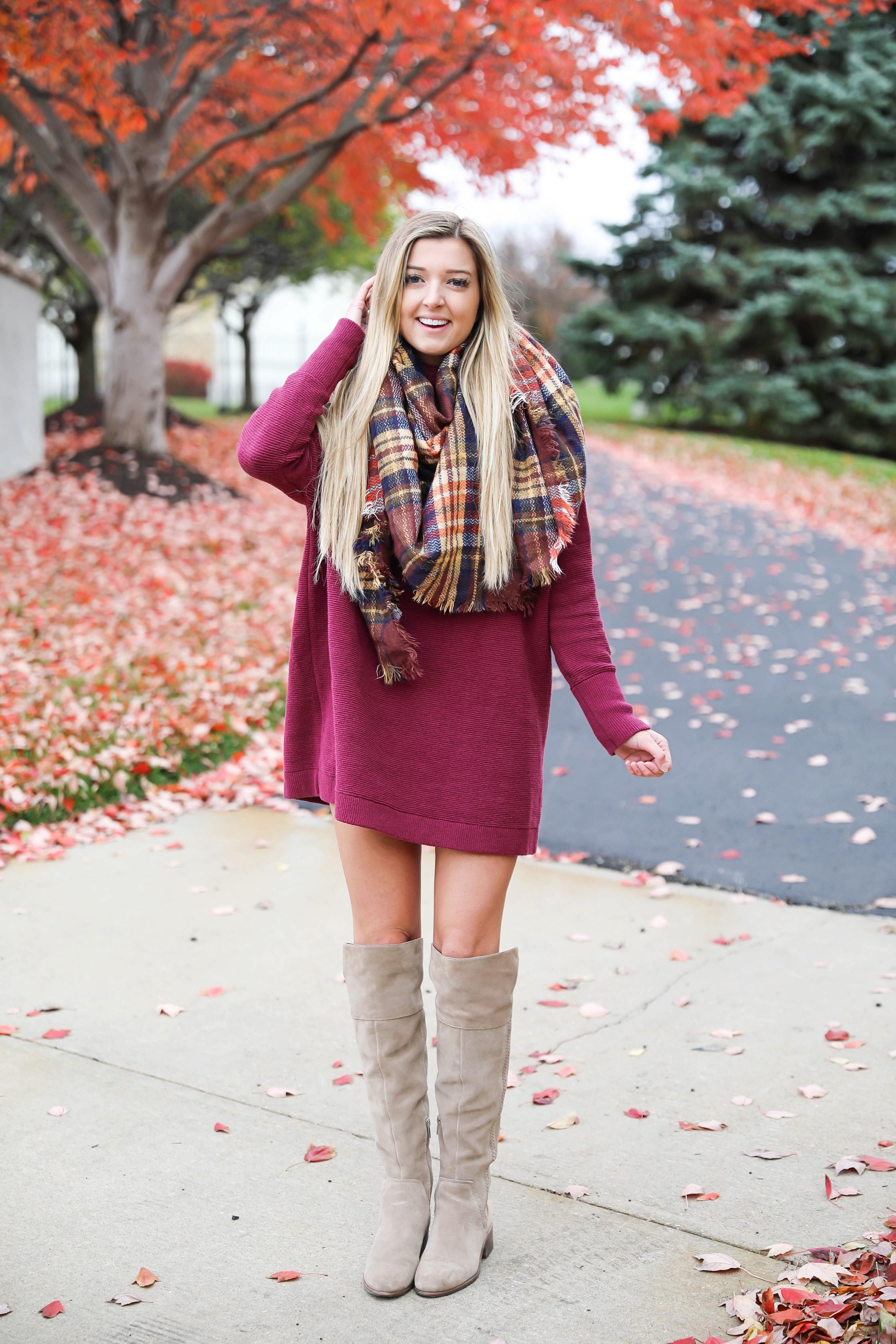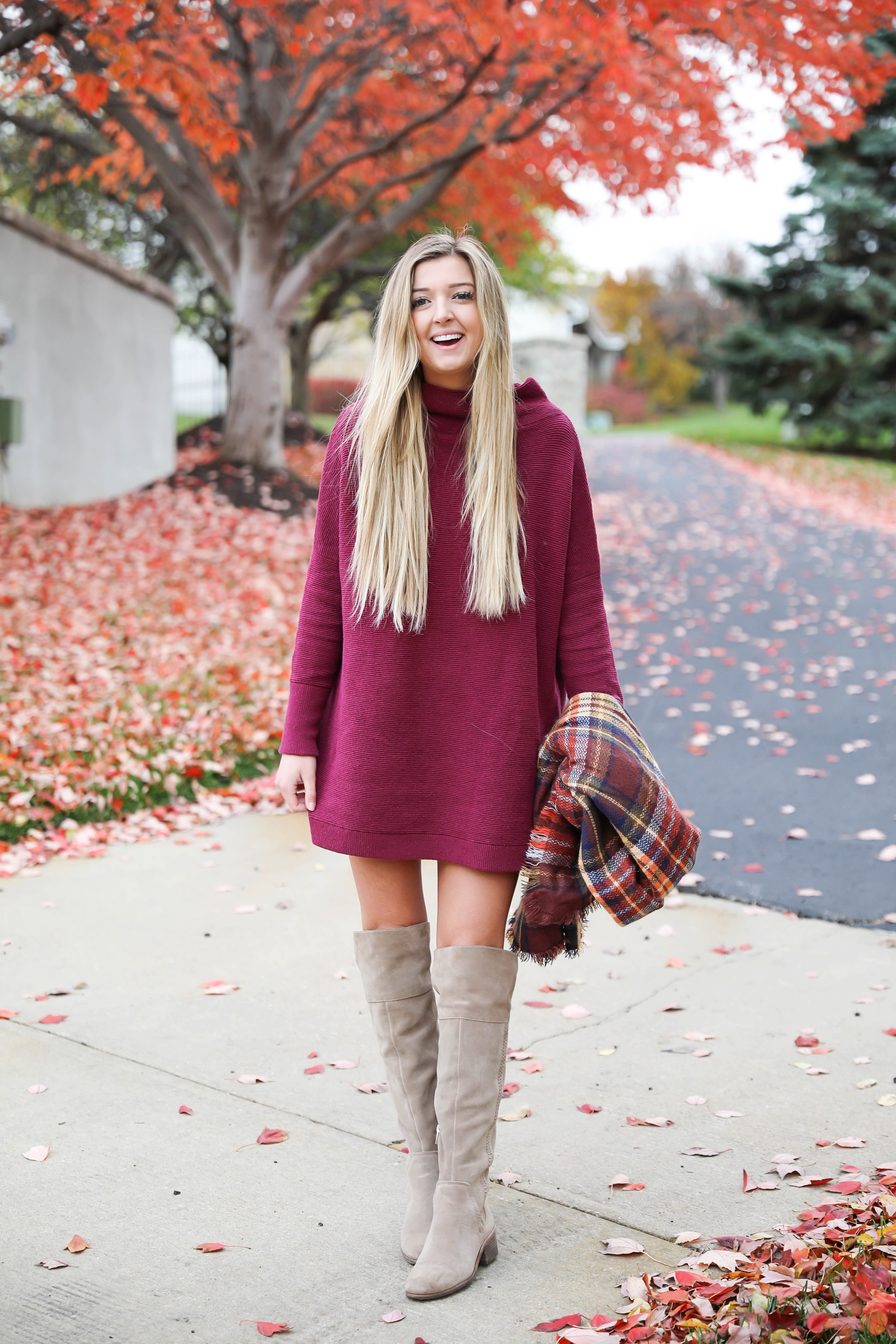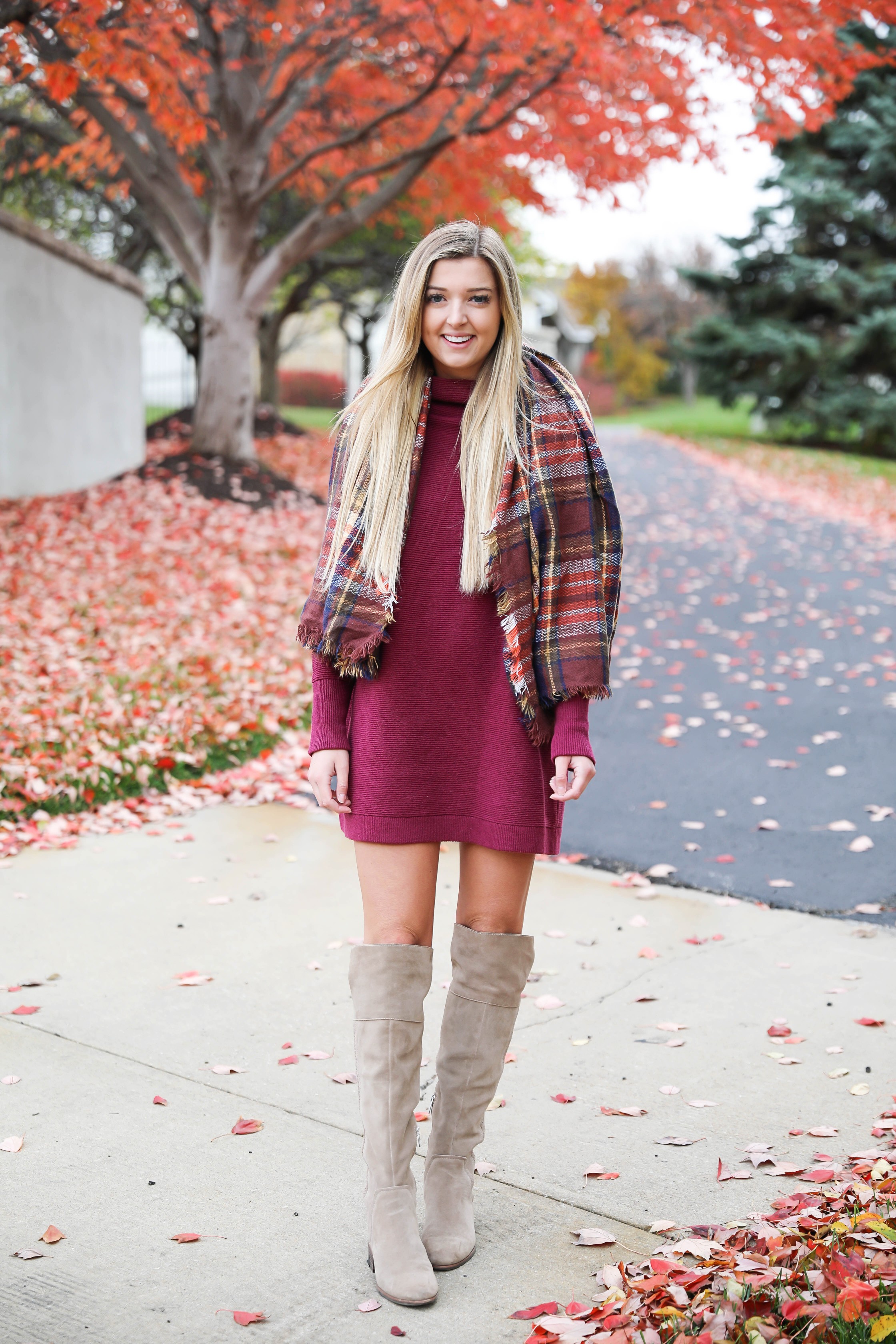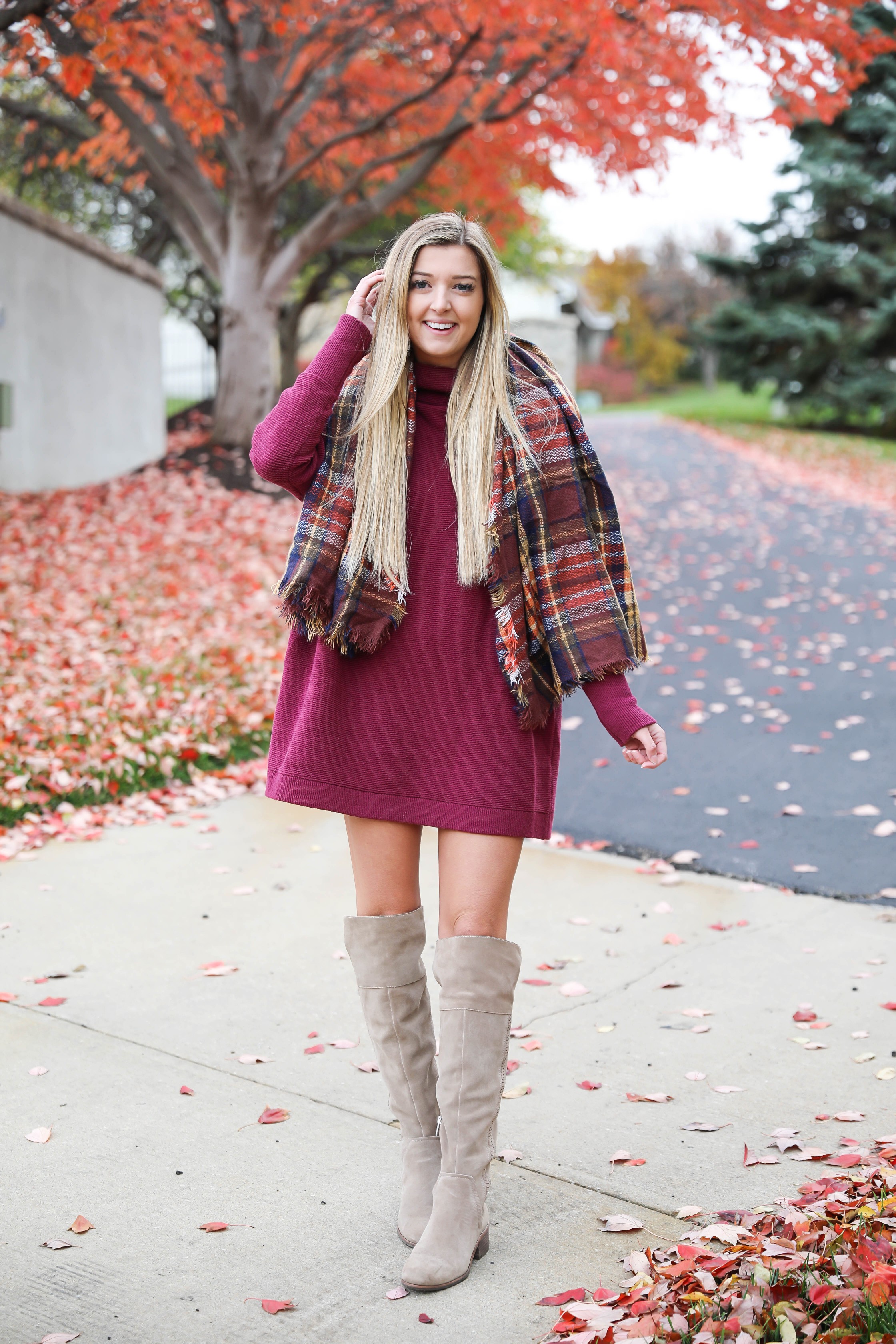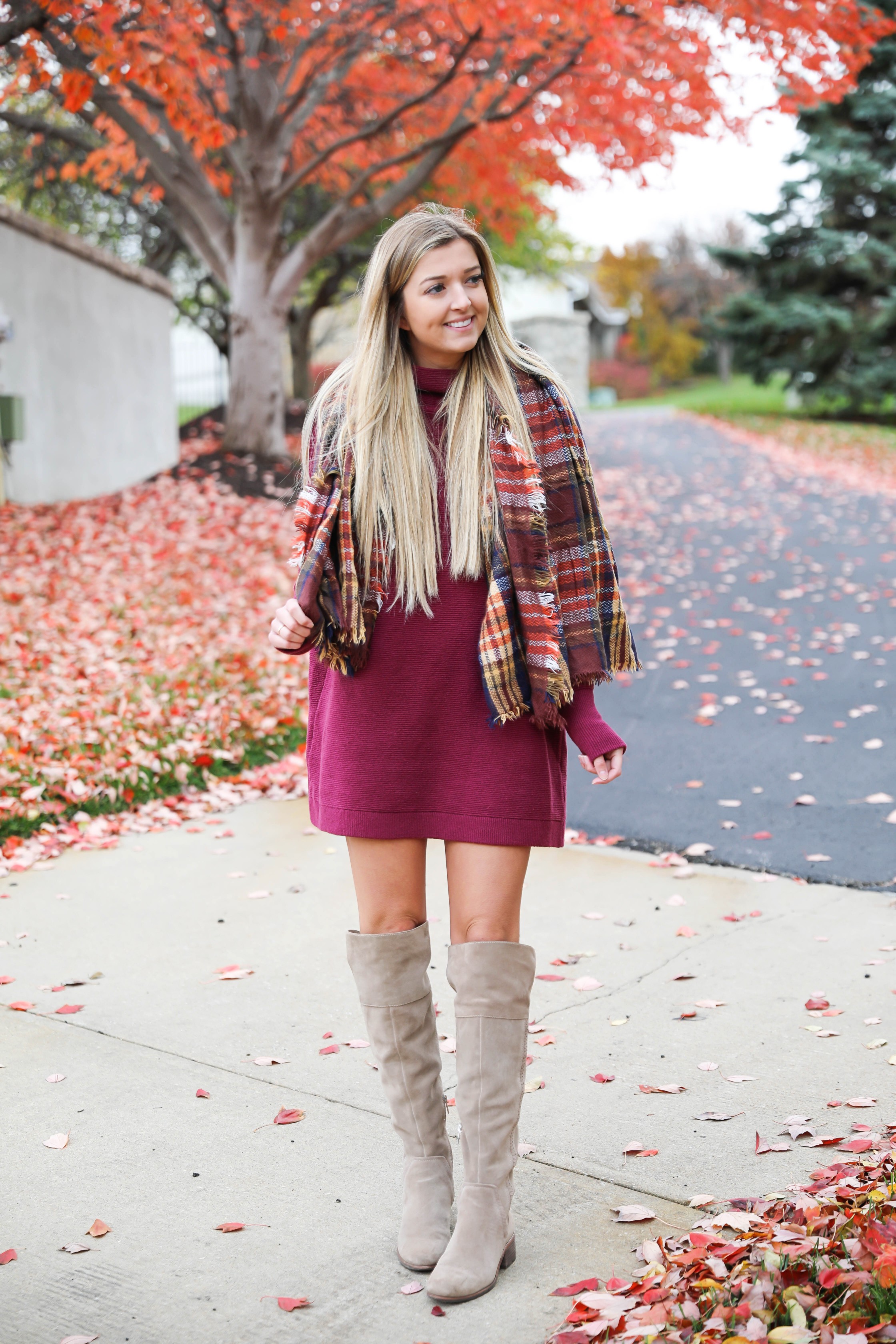 | Sweater Dress (I am waring a size small and it comes in 9 colors) | Over the Knee Boots (ON SALE! Comes in three colors) | Dark Plaid Scarf (Super similar + more cute ones linked below) |
I wore this outfit to vote last week (you can see it on my instagram here)! SO many of you guys liked it! I have it in Burgundy and white, but honestly, I want all the colors! I am a sucker for sweater dresses because I love that you can just throw them on and go! I was wearing this plain last week, but decided to pair it with this scarf and thought it looked so cute!
Scarves are such an easy way to spice up an outfit (or keep yourself warm) this time of year! I have quite the collection going and really shouldn't buy anymore… but I found so many cute ones I wanted to share with you! What are the odds I buy one ya think? I'd say pretty high haha!
More Cute Scarves!
Shop This Post!
Have an amazing week!
xoxo,
Lauren Emily Lindmark
Copyright © 2018 dailydoseofcharm.com