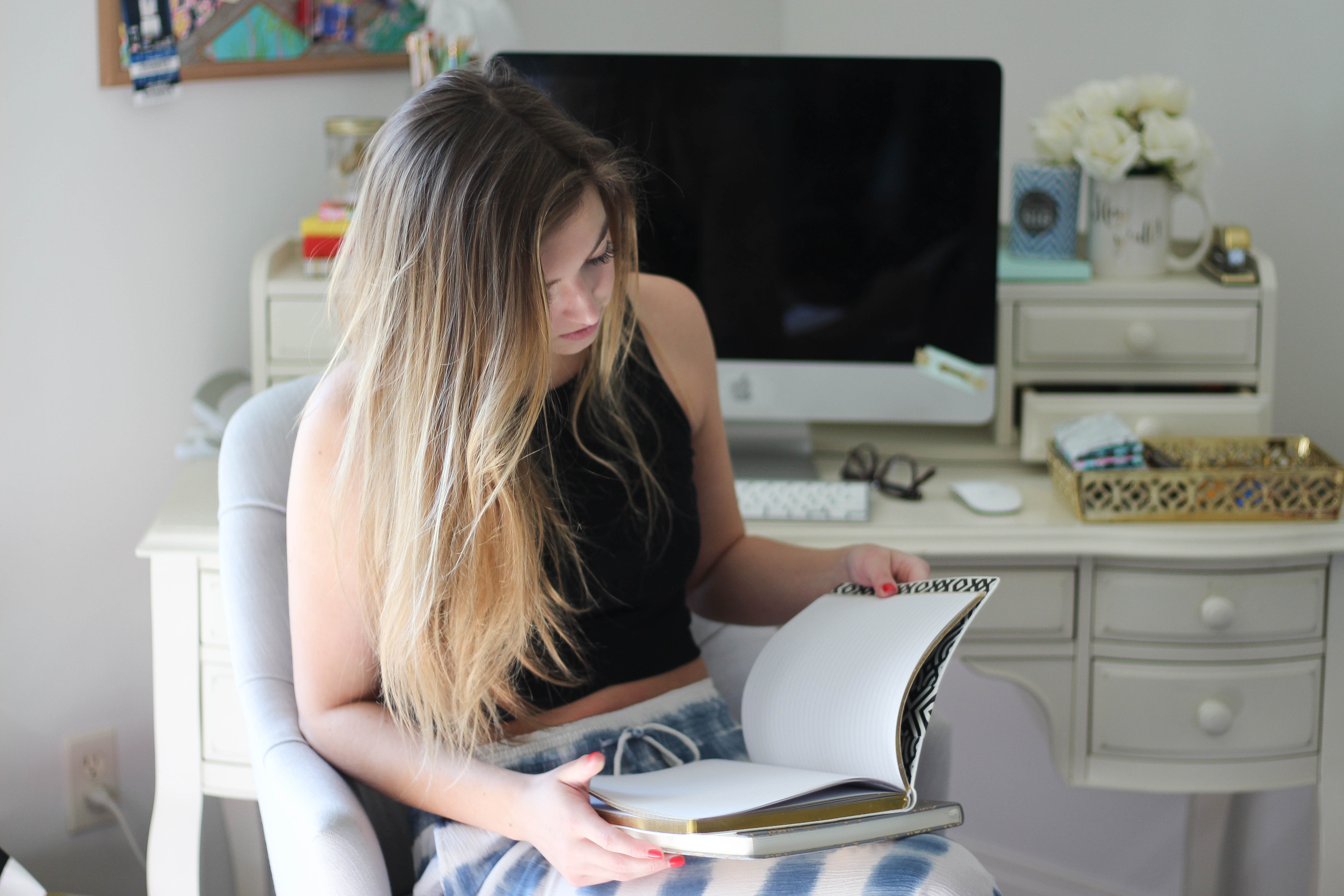 Affordable Back to School Supplies that are ACTUALLY Cute! + Glasses, Backpacks, Notebooks, Planners & More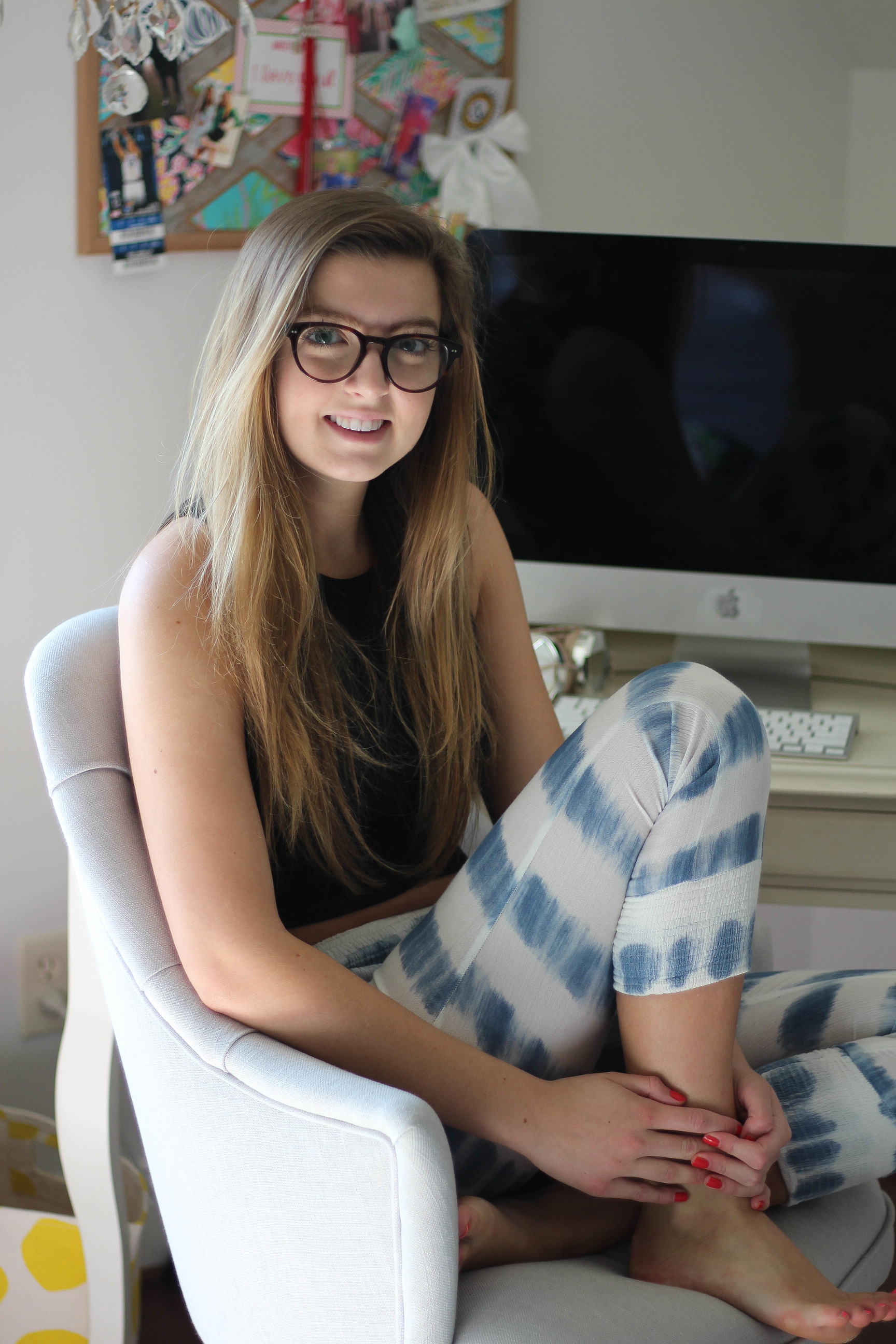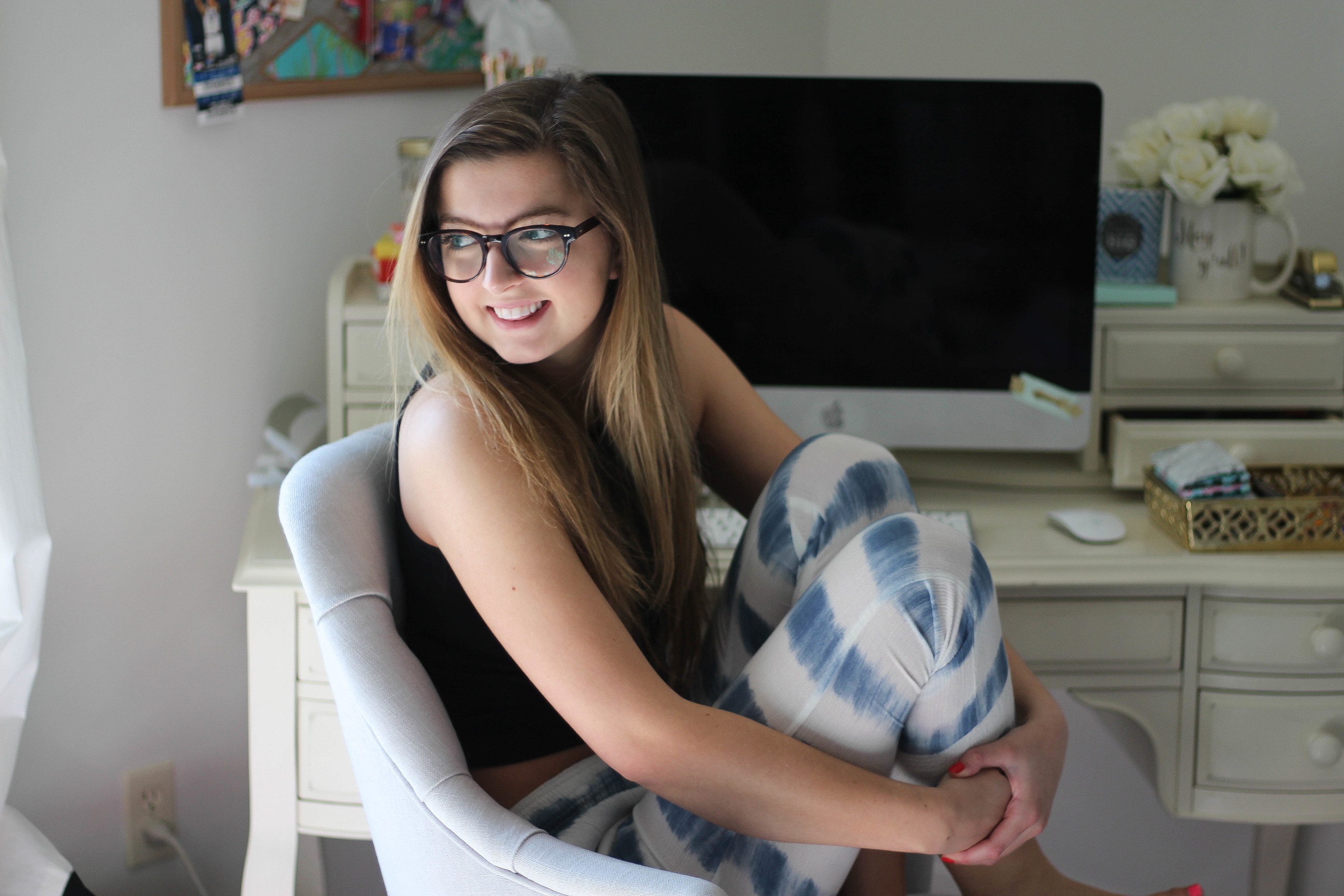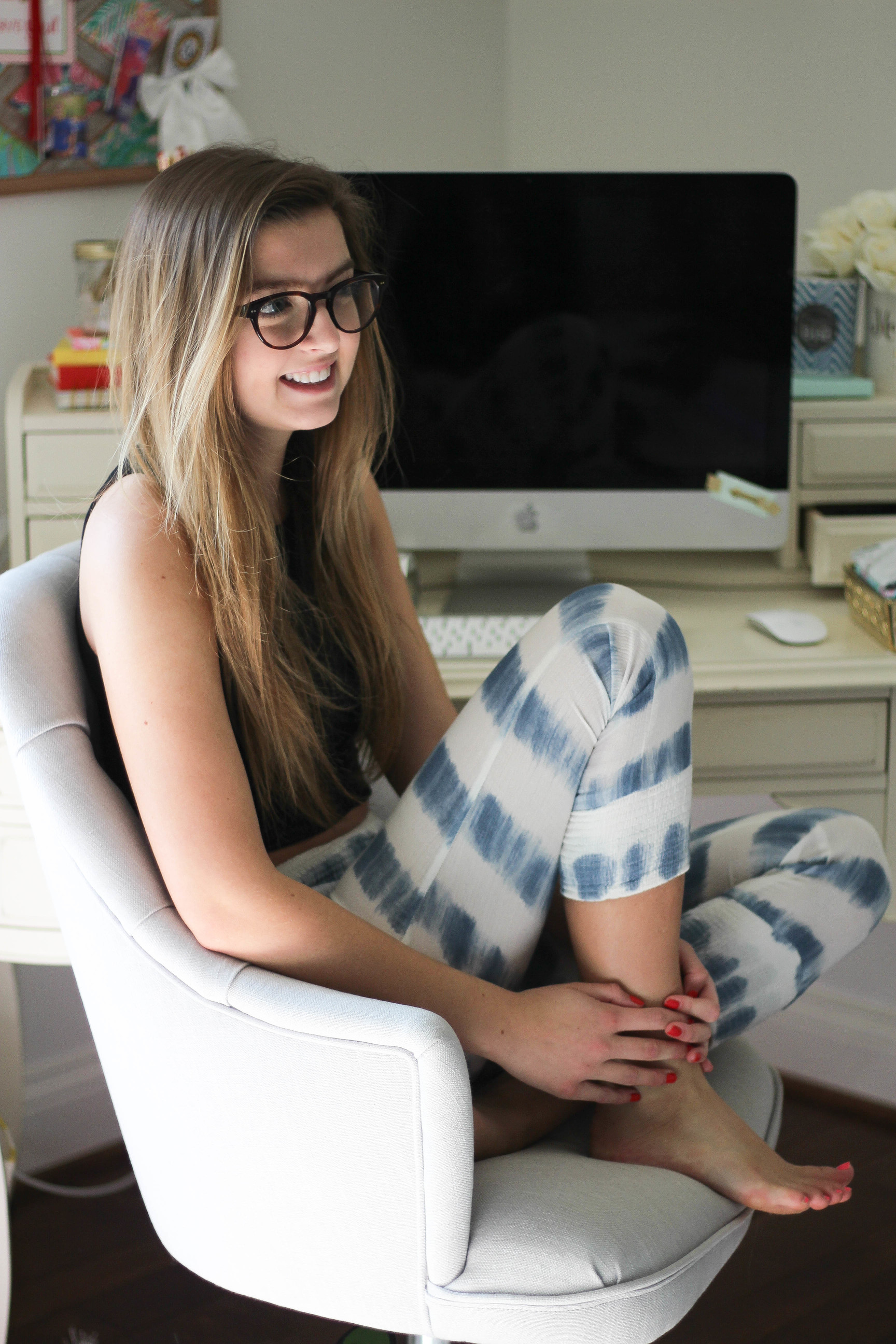 Read the whole post to find out about the giveaway!
Ahh back to school…it's a bittersweet time for me. Usually my anxiety runs high and I dread going back to classes in the fall, to be honest I have never really been a school person. Don't get me wrong, I do well in school it just really is not my happy place and I try to skip whenever I can – haha!
So the thing to look forward to? BACK TO SCHOOL SHOPPING! I love buying school supplies, new clothing, and getting ready to start the year fresh! I recently went to Target and picked up some adorable school supplies I want to share with you all!
Along with all the school supplies below, I also want to talk about these glasses I recently purchased. If you know me, you know that I have horrible vision. It's so bad that a lot of glasses and contact companies don't offer lenses in my prescription! My eye doctor has been telling me about blue light lately and how bad it is for your eyes and sleep. If you don't know what it is you can read about it here. Because I spend so much time on the computer I decided to purchase a pair of EDB Blue lenses. The lenses have a little bit of a yellow tint to them (that's barely noticeable) and help protect your eyes from the light that your phone and computer put off!
So of course the lenses were not available with my prescription, so I made the choice to get non-prescription glasses with the special lenses and I'm super happy I did because I can just throw them on while my contacts are in plus they ended up being a lot cheaper! You can buy my exact frames here or through the link above! If you haven't thought about it before, this may be a good thing to add to your back to school list this fall. There are a lot of places that sell these special lenses so talk to your local eye doctor or search online and find some cute ones!
Now time of school supplies…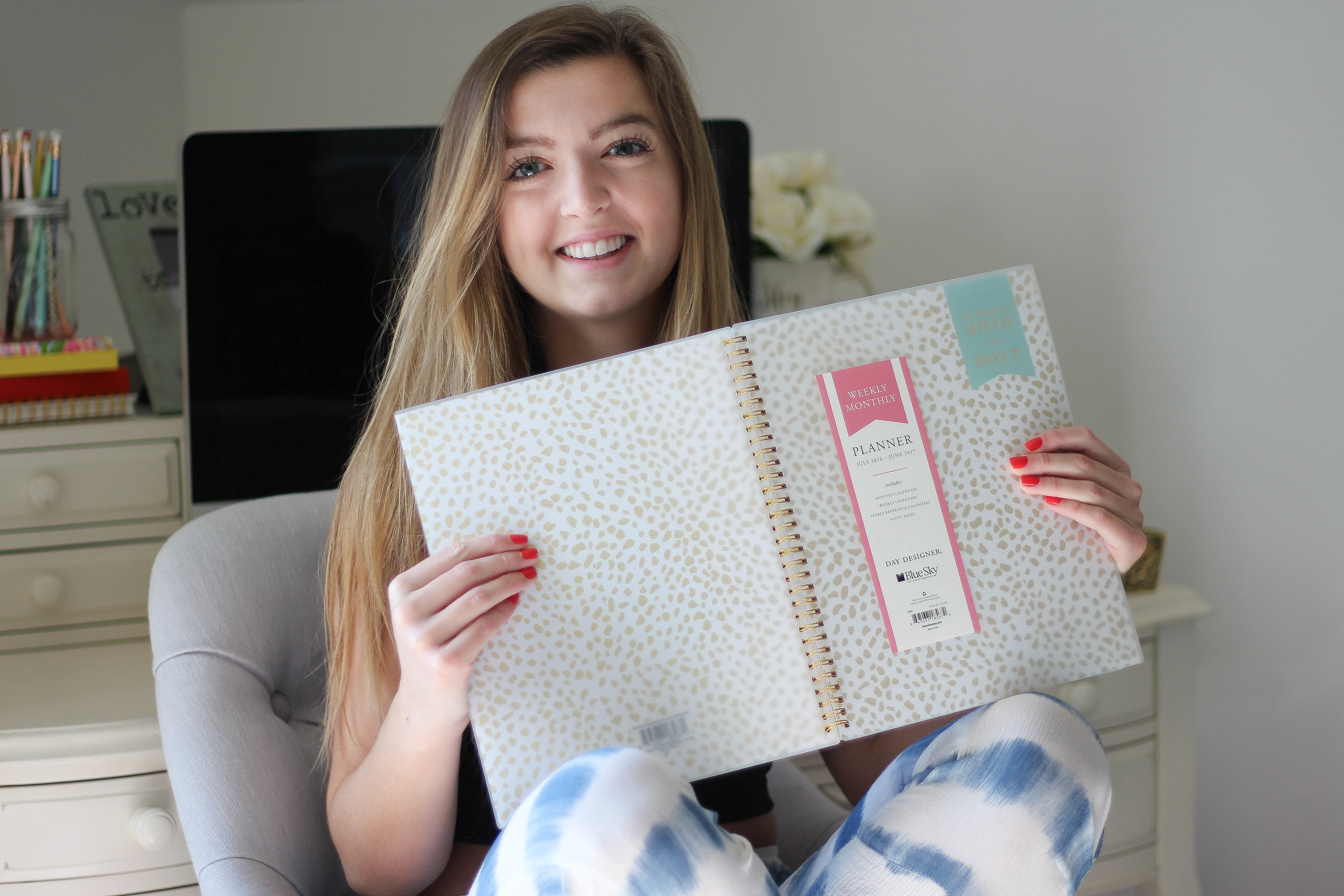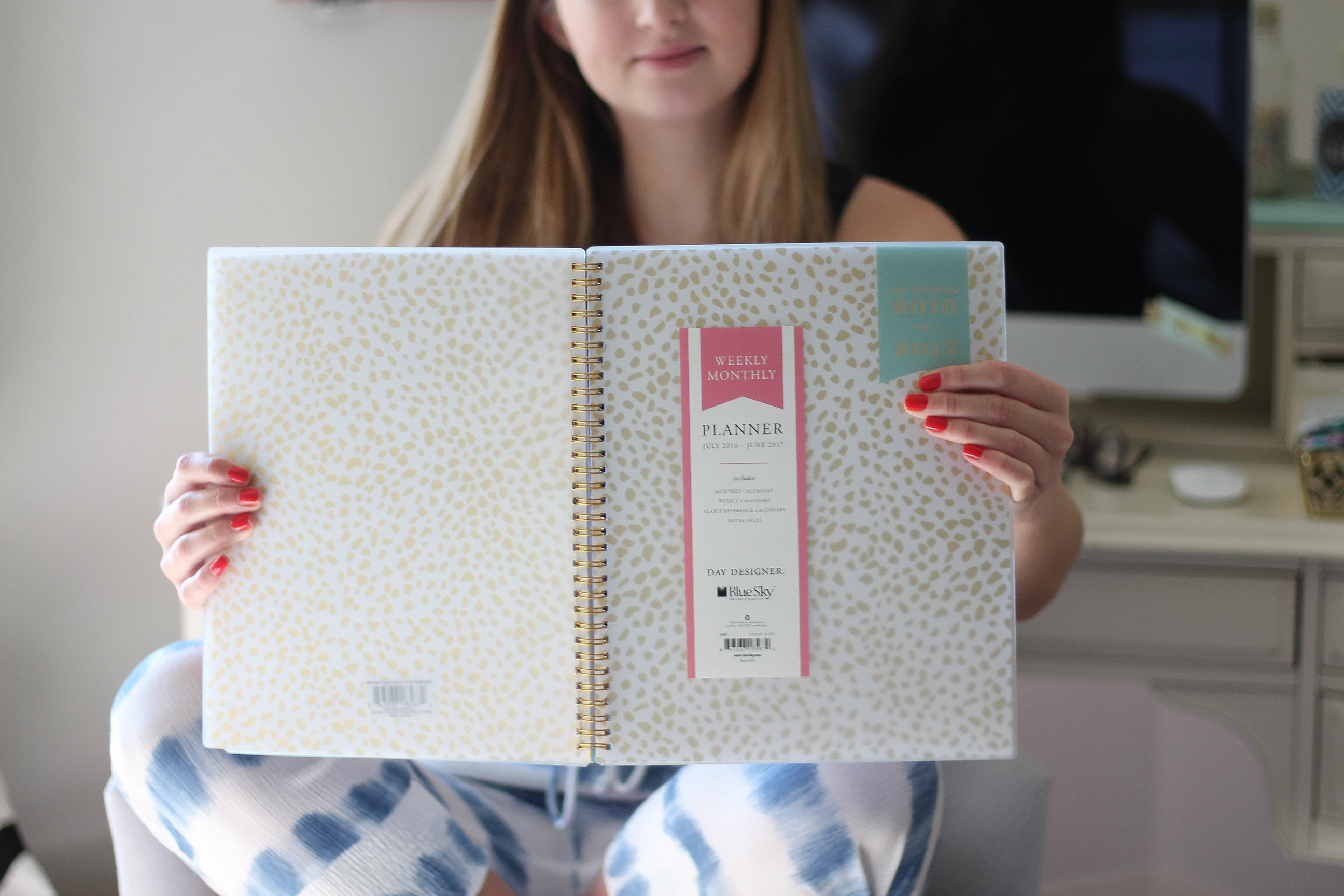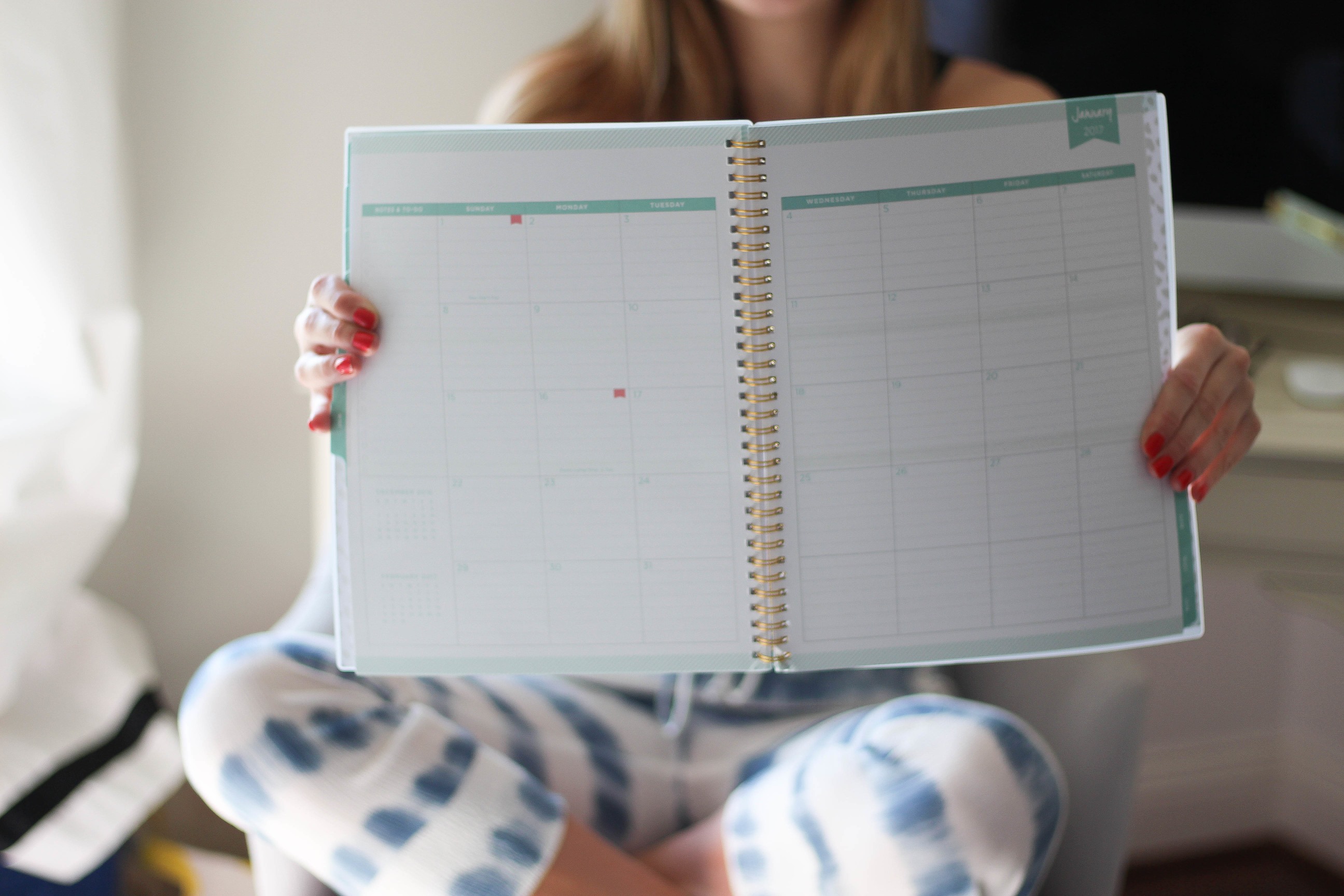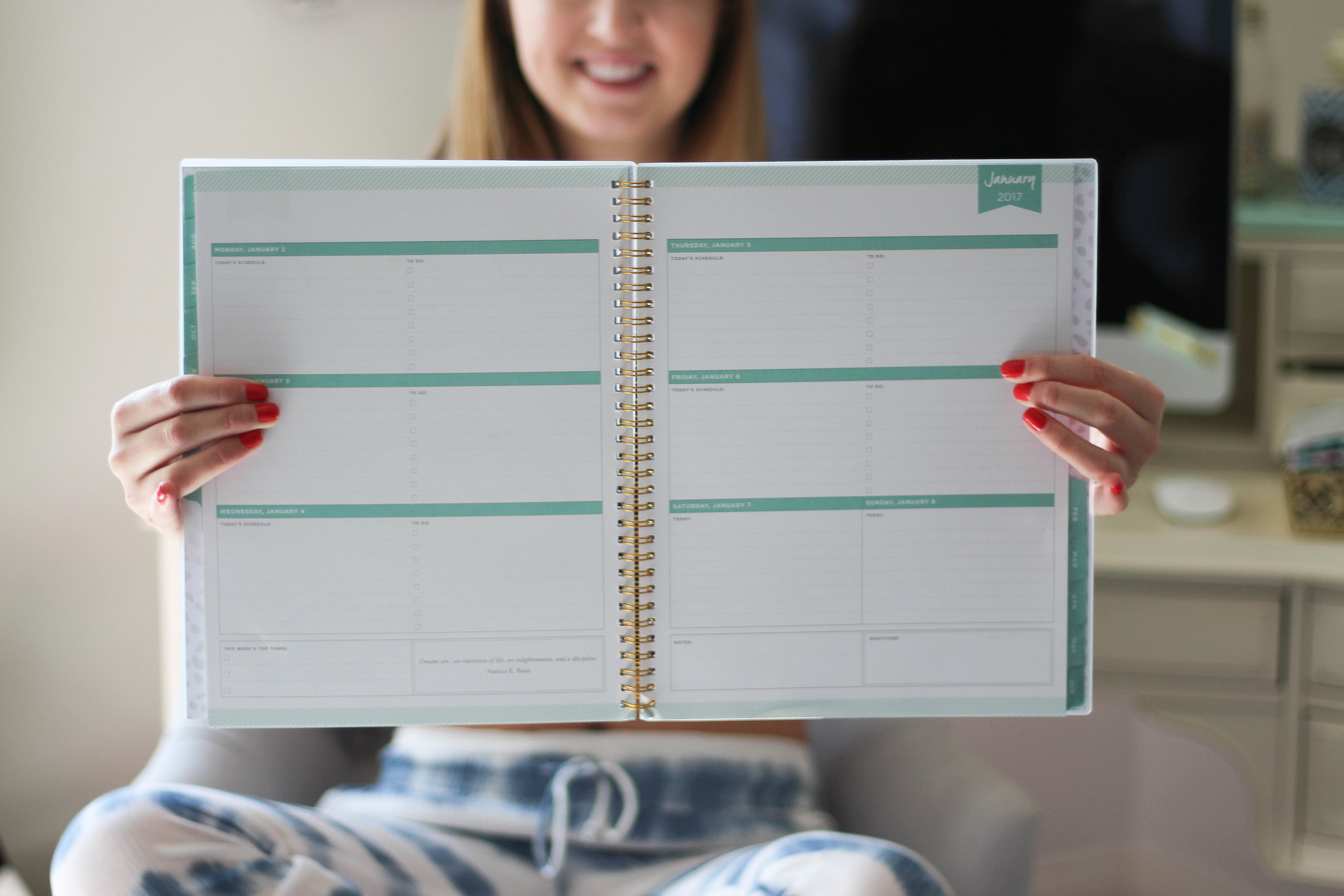 So yes I purchased two planners this year, I found two adorable ones at Target and they were too hard to choose between! I decided to get one as my school planner and another one as my blog/work planner. I liked the first one for school because it had pages that were organized by months and weeks which is what I like best for school. I like seeing all my due dates at once so I can get ahead and feel organized.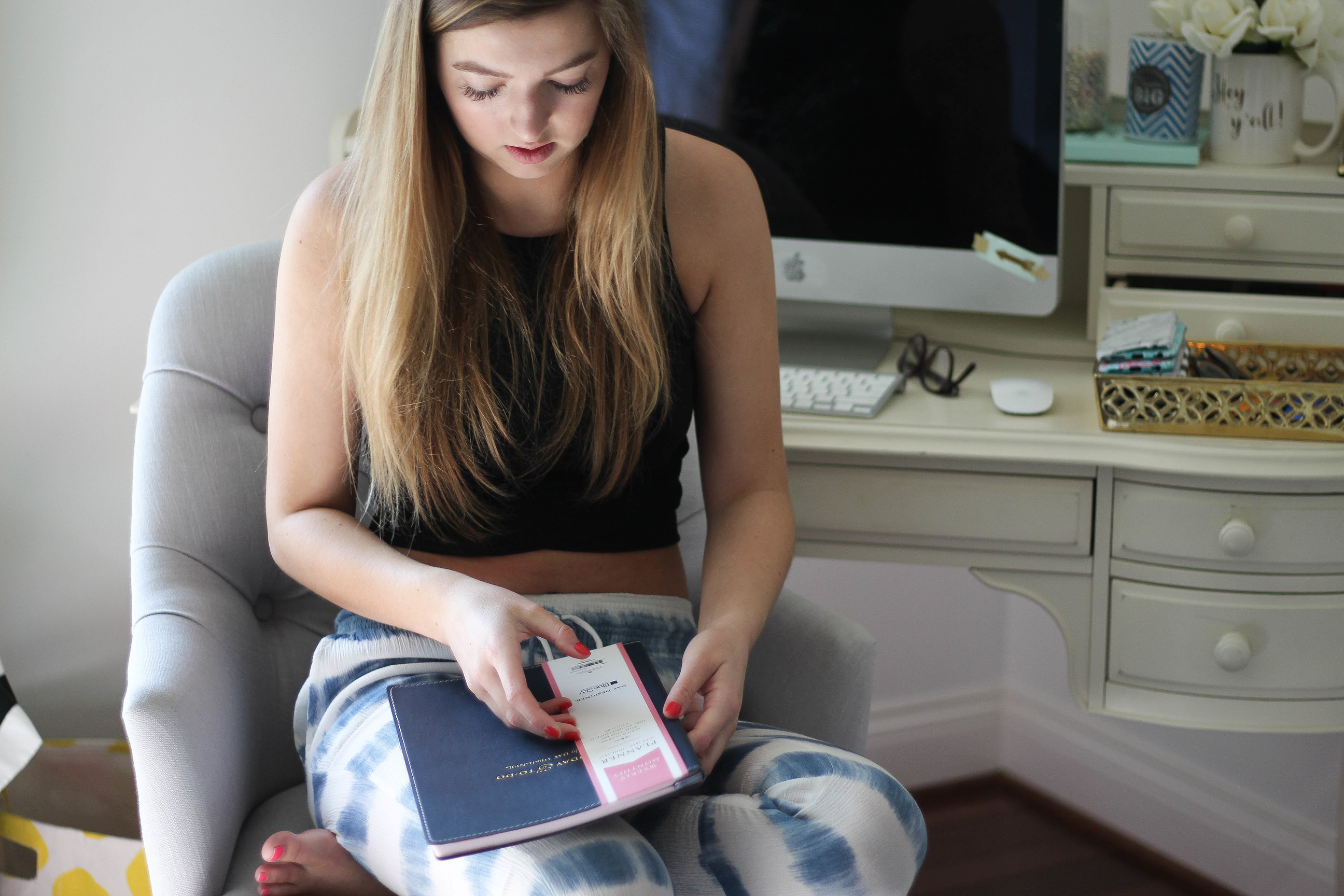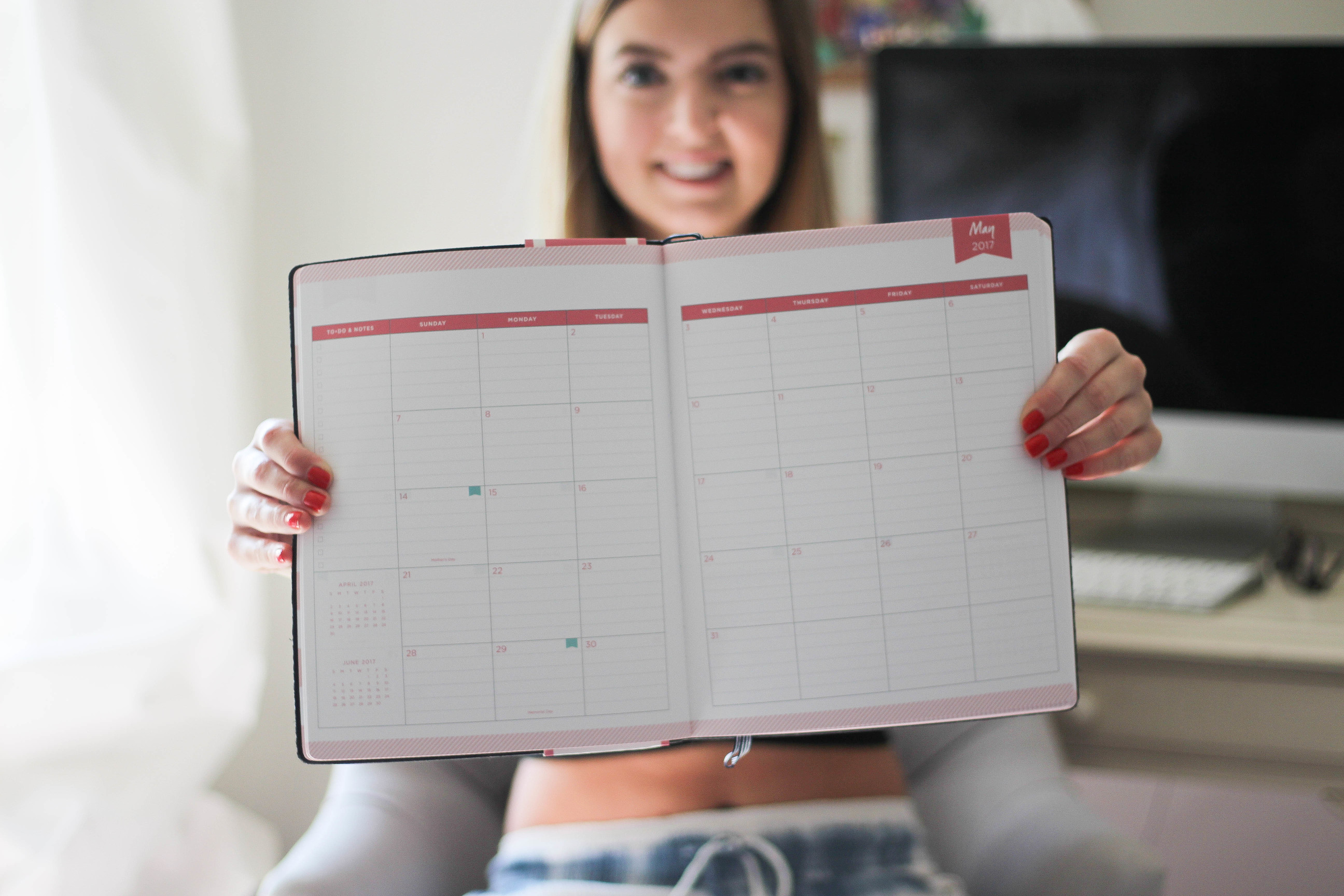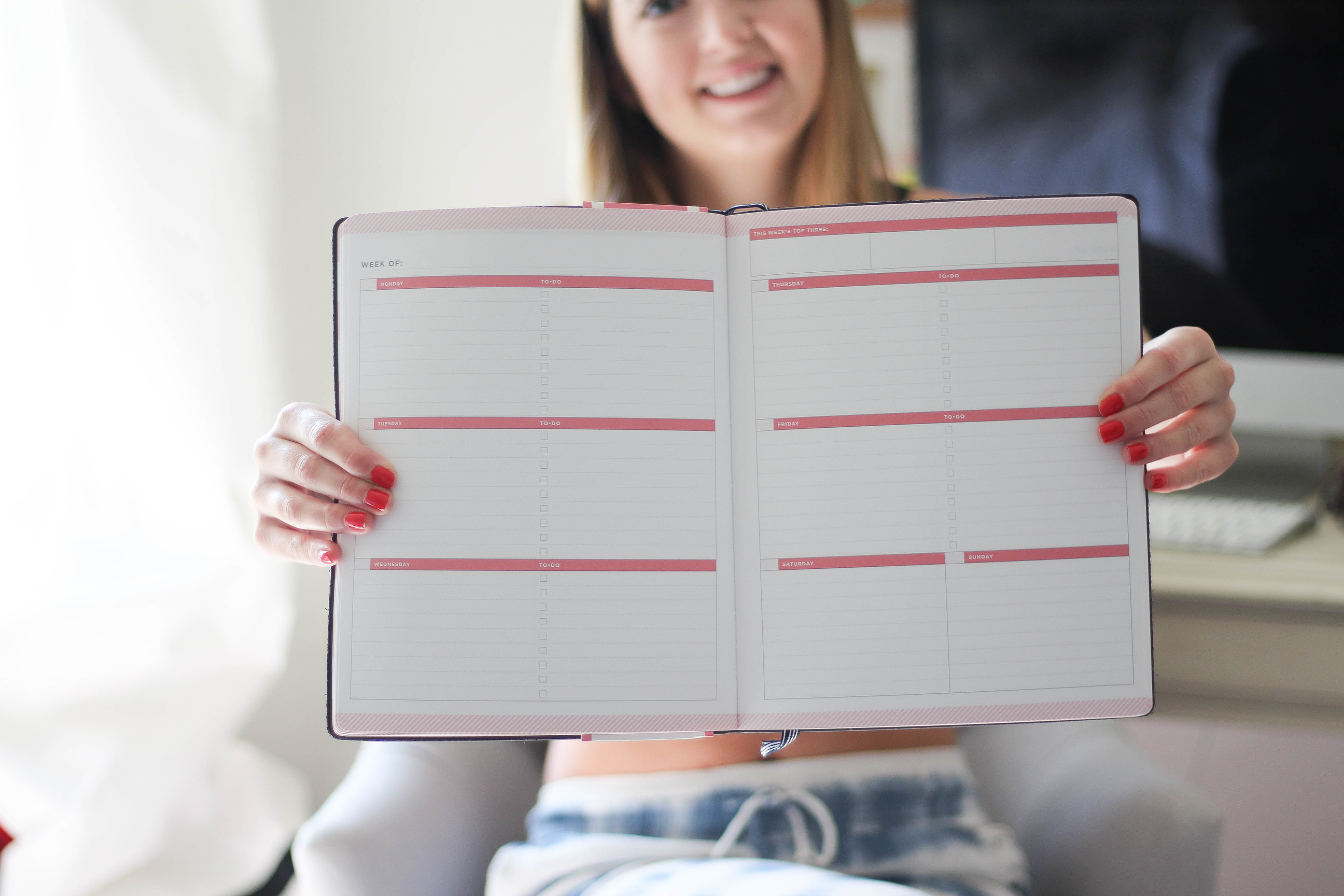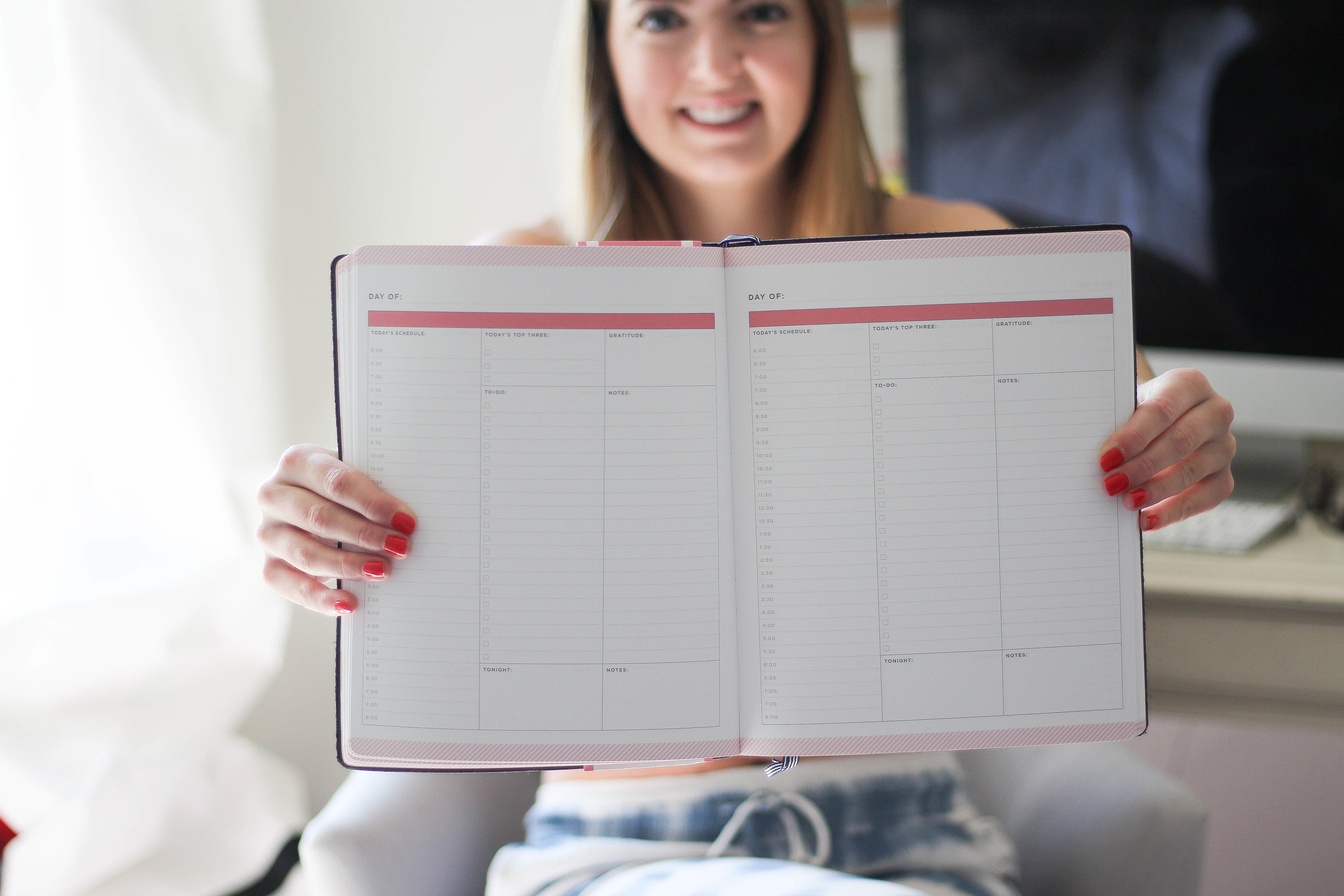 The second one I liked for blogging and work because it not only had the monthly and week view, but it also has detailed pages for daily schedules and to do lists! I also liked the faux-leather look this one had. I give both of these planners a 10/10 for adorable-ness and functionality!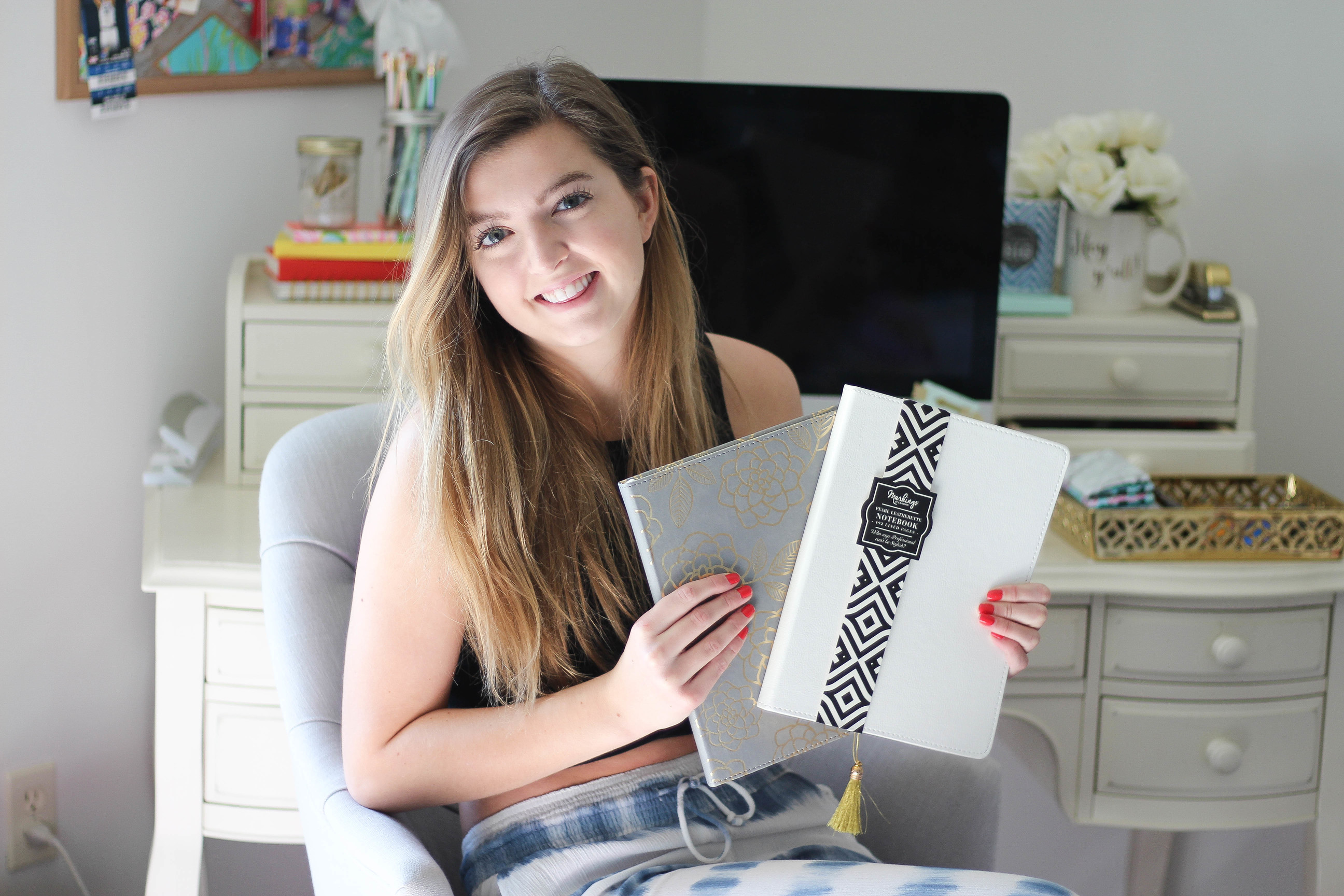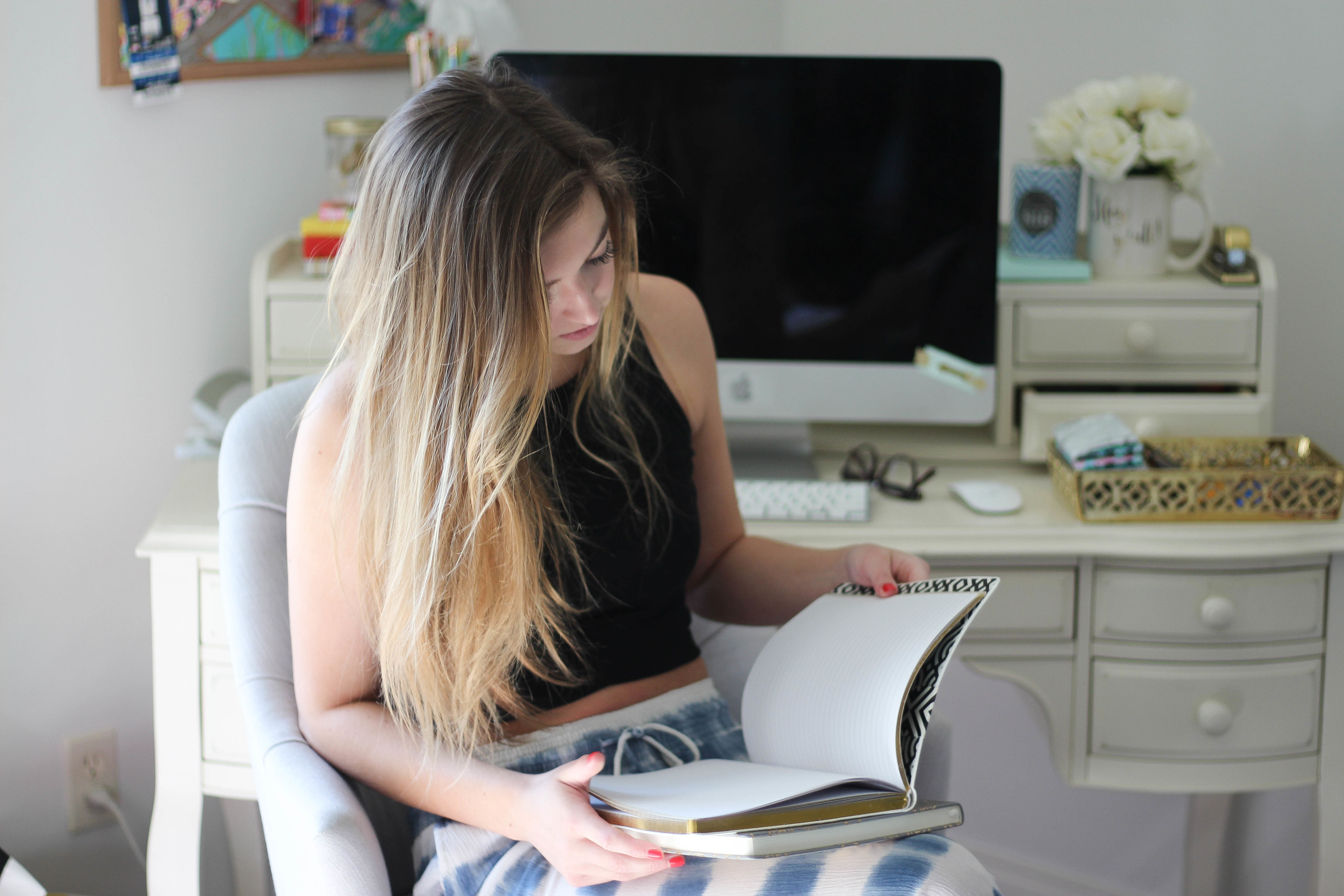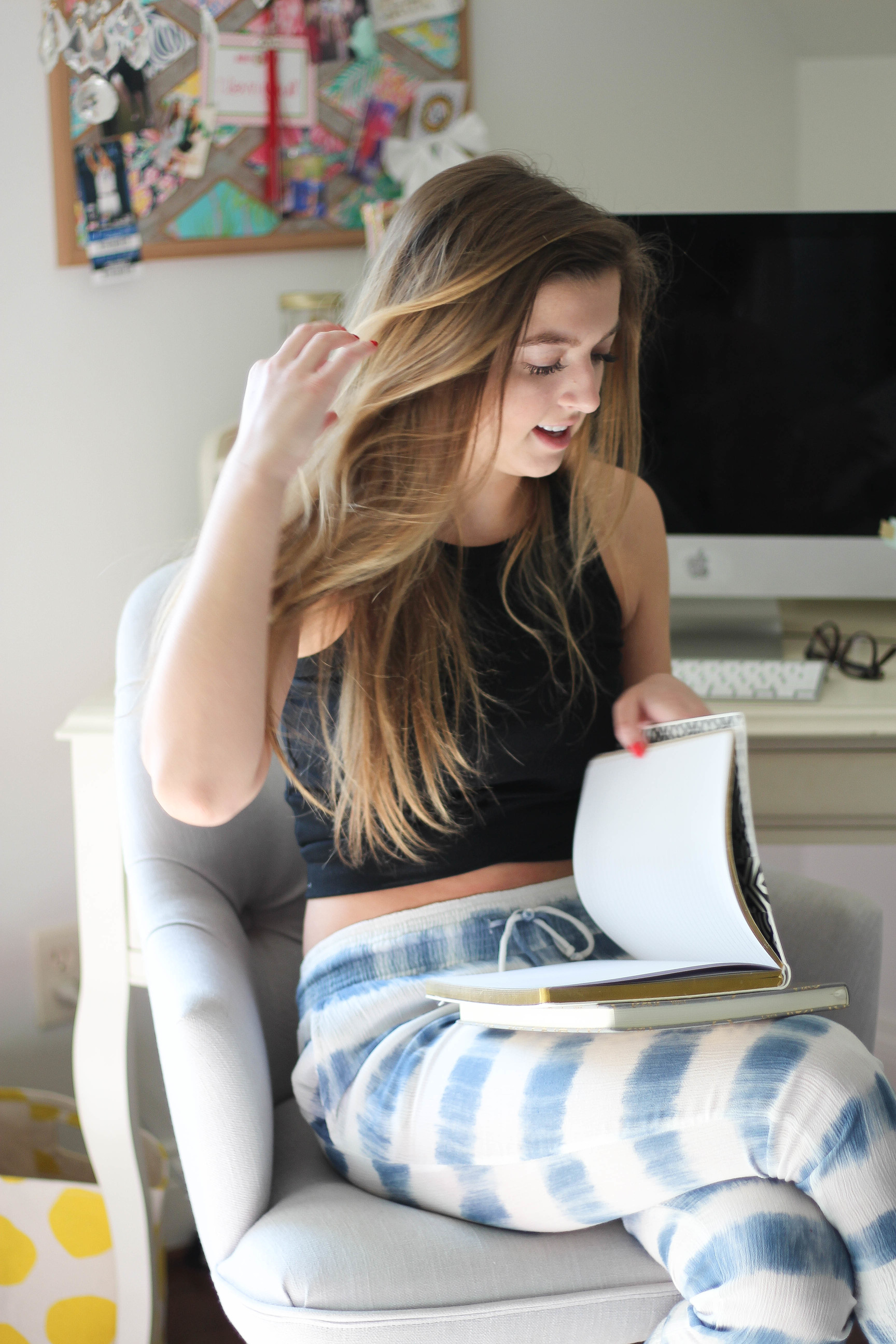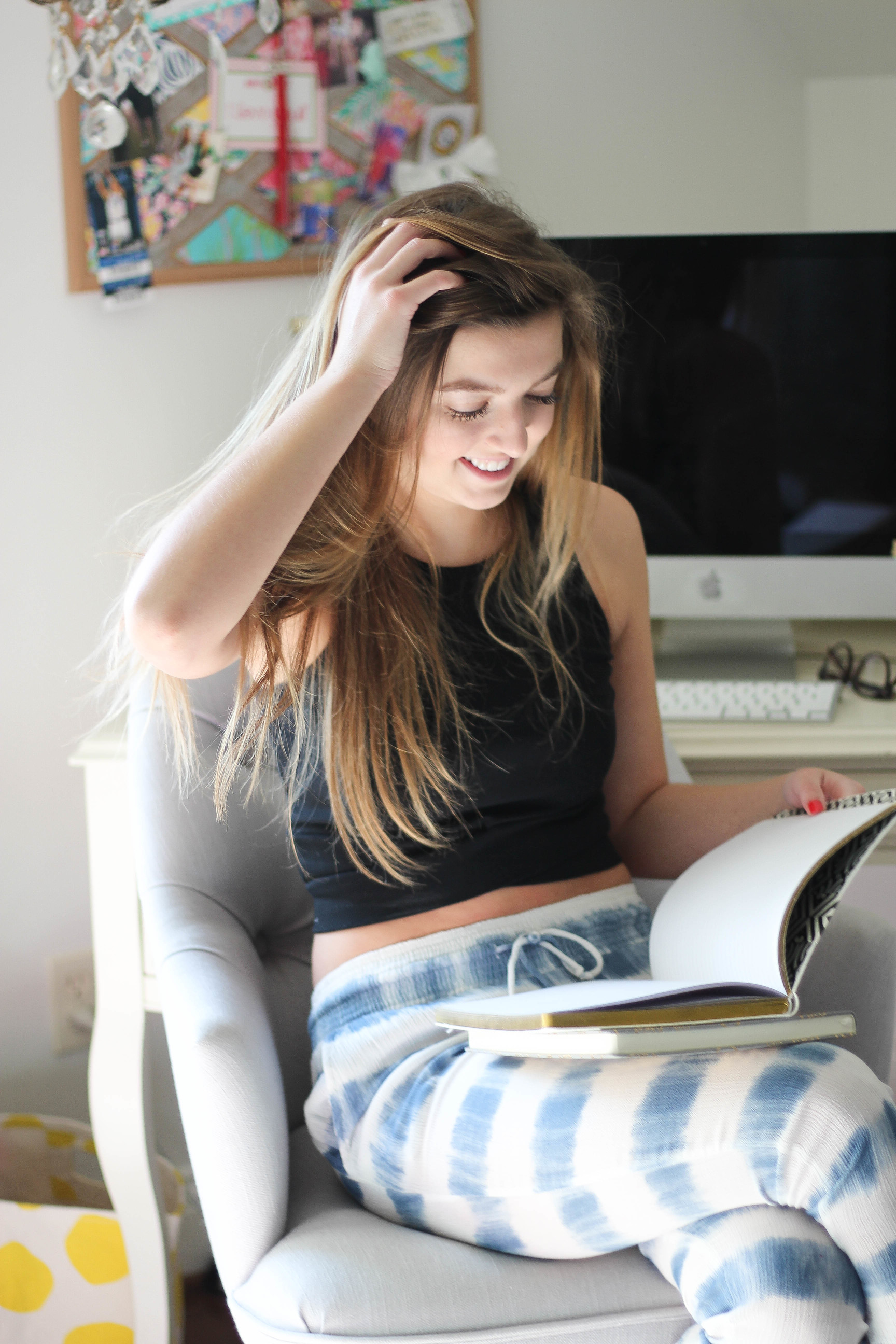 Faux Leather Notebooks (In Target Stores)
I am not a huge notebook user anymore. In high school I had a lot of classes early on that required notebooks and I would always get the boring spiral notebooks. However, this semester I am taking two online classes that I thought these would be perfect for! Taking notes is so important when it comes to me remembering information so I thought these adorable notebooks would motivate me to actually pay attention!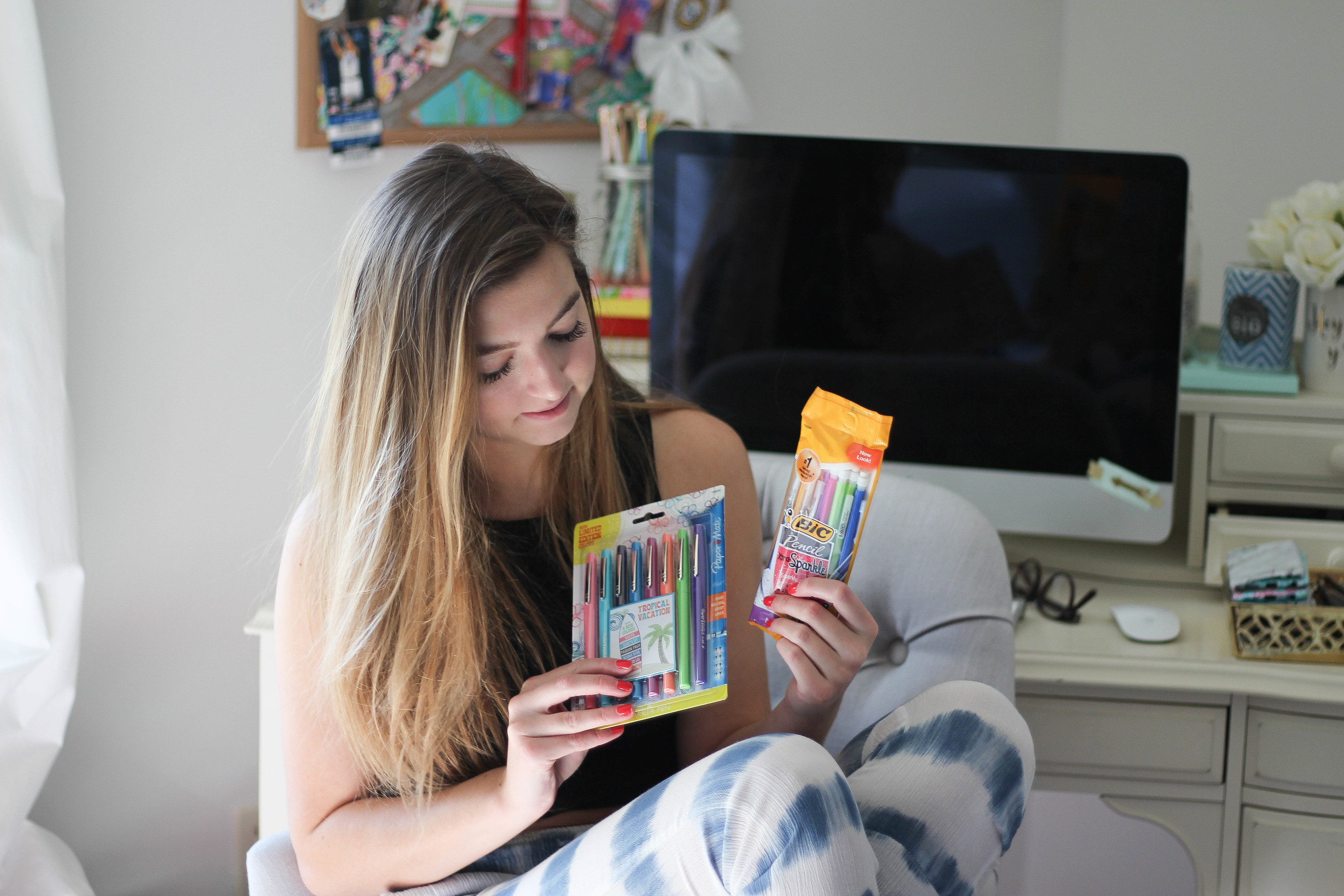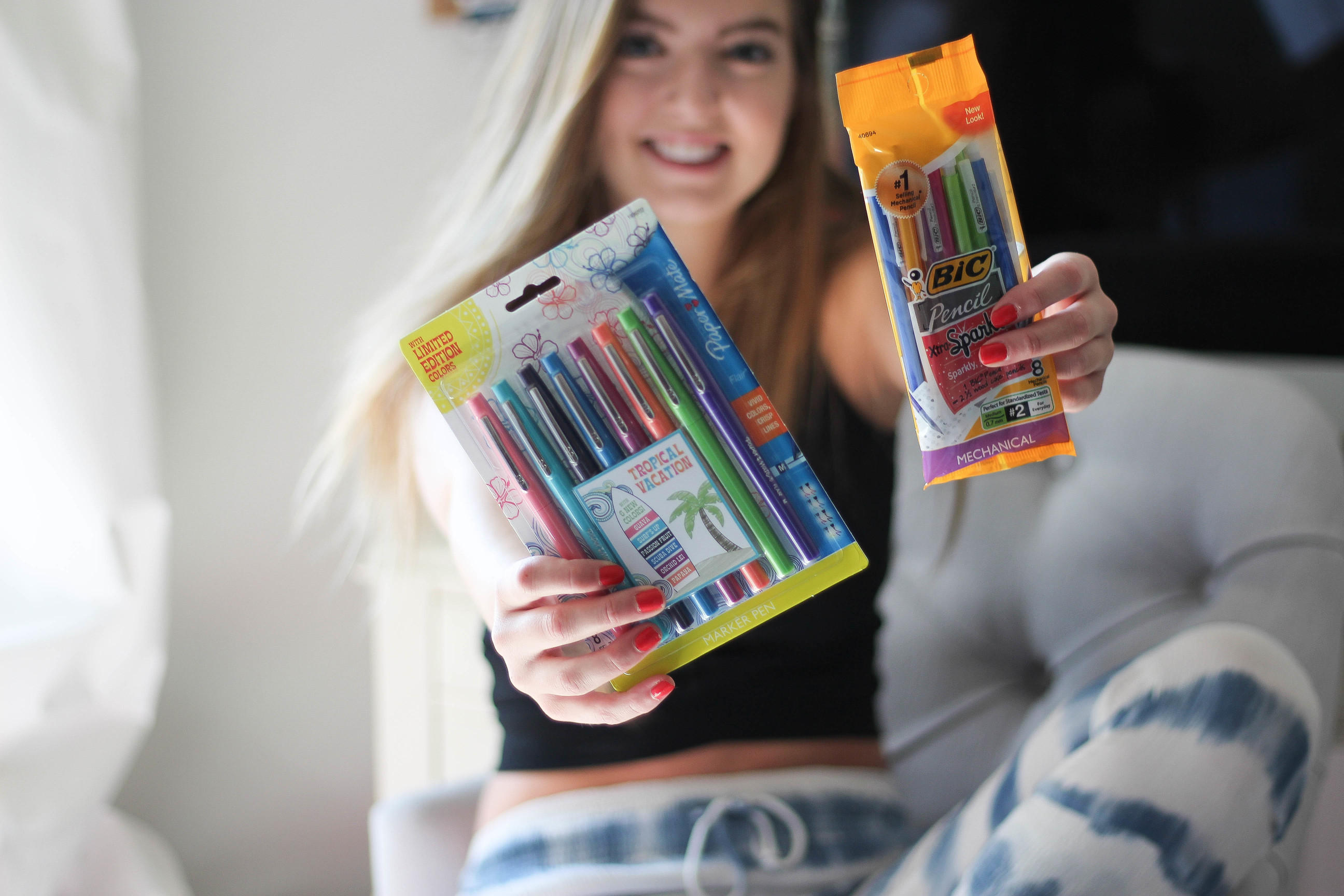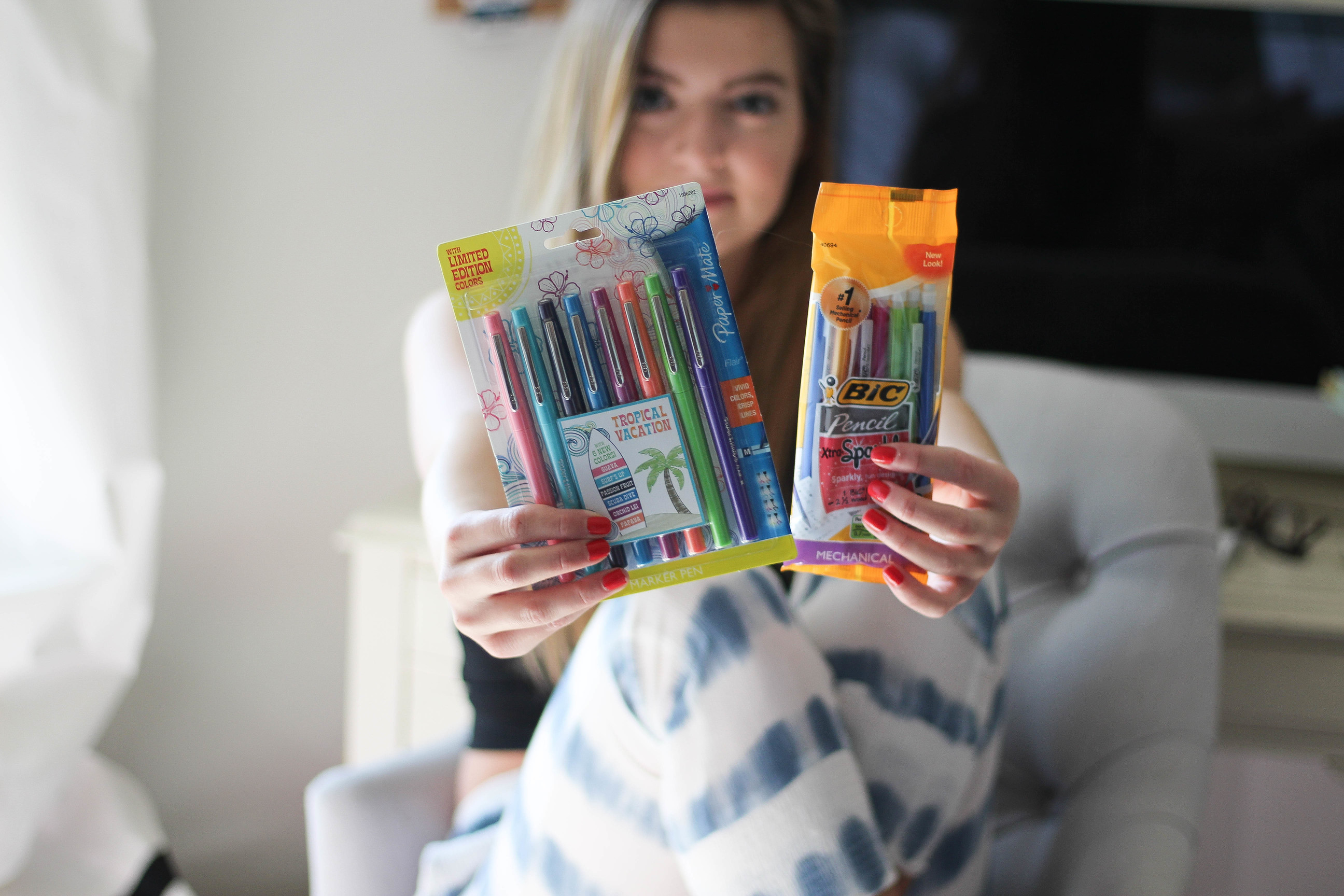 Speaking of motivation – cute pens are a must! I enjoy taking notes 10 times more when I'm writing with cute pens. My all time favorite are the Paper Mate felt tip pens (the ones that teachers always use haha)! They write smooth and they usually don't bleed through paper. I didn't take a photo of this until the end of my blog post, but I also purchased am adorable gold pencil holder from Target by Nate Berkus – I couldn't find an exact link but here is a similar one!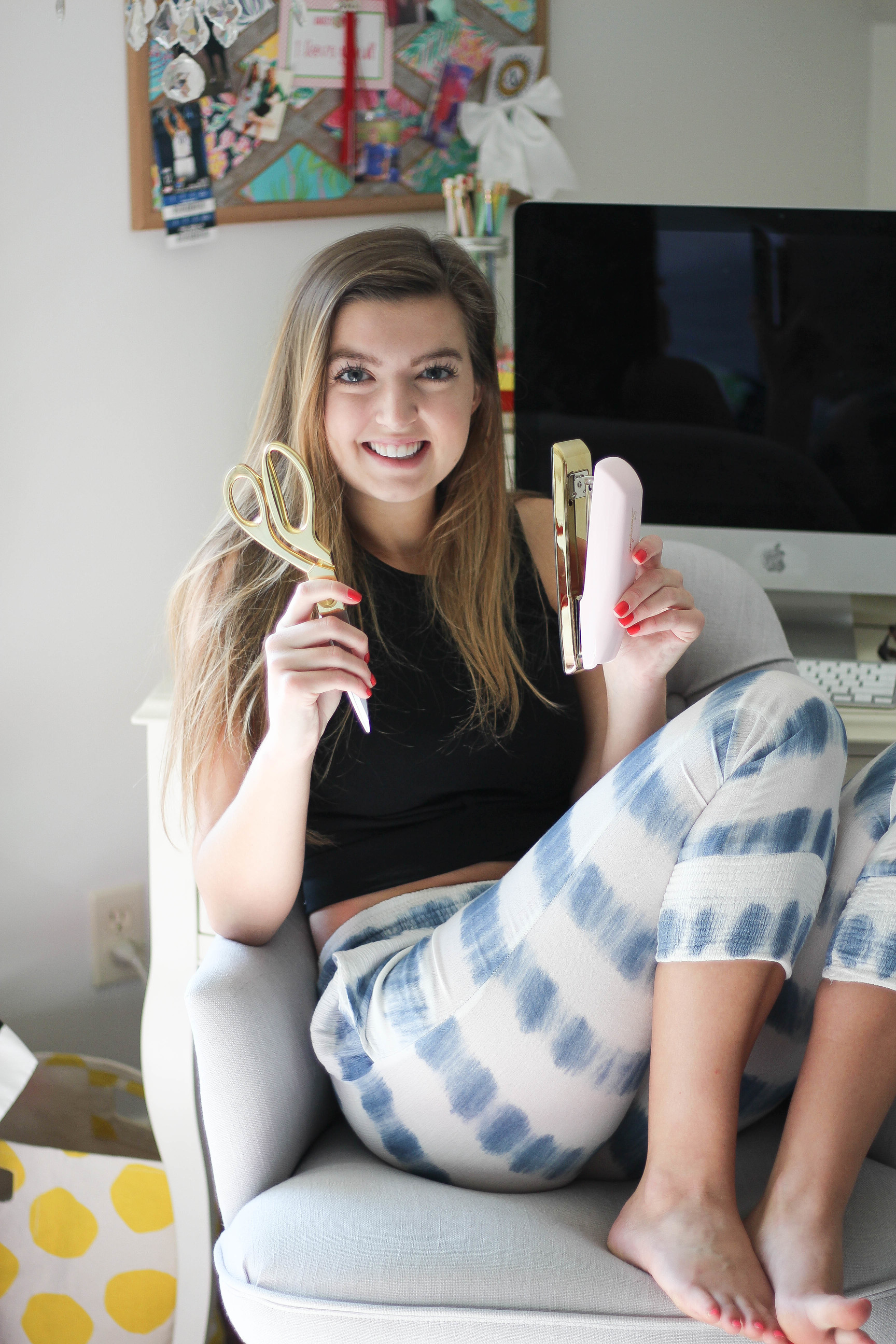 Pink & Gold Stapler (Target stores, similar one here)
Obviously if you're a student you need a good stapler – and by "good stapler" I mean a cute one! I found this pretty pink and gold one from Target and I thought it would go perfectly with my favorite pair of gold scissors! You never know when you'll need either!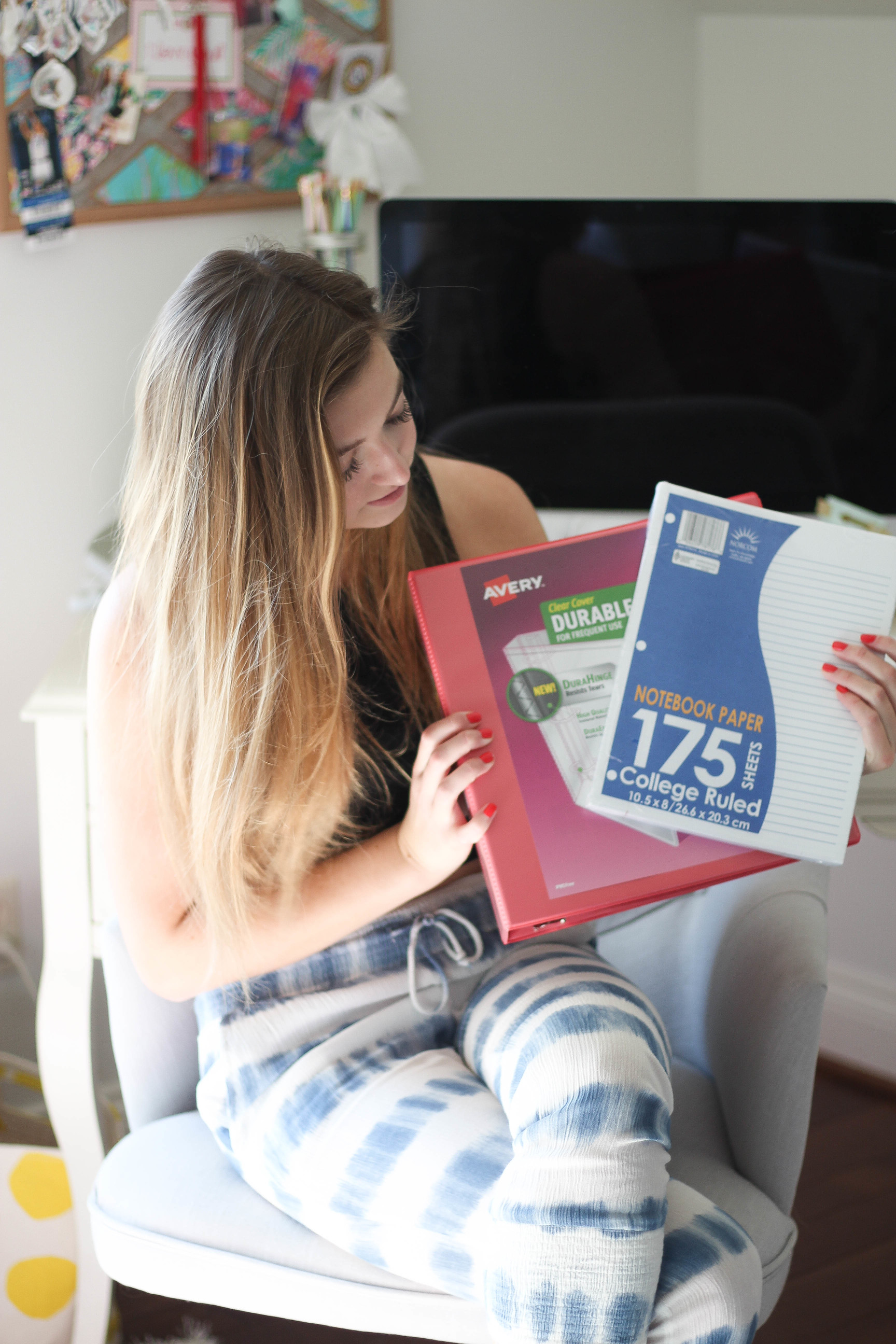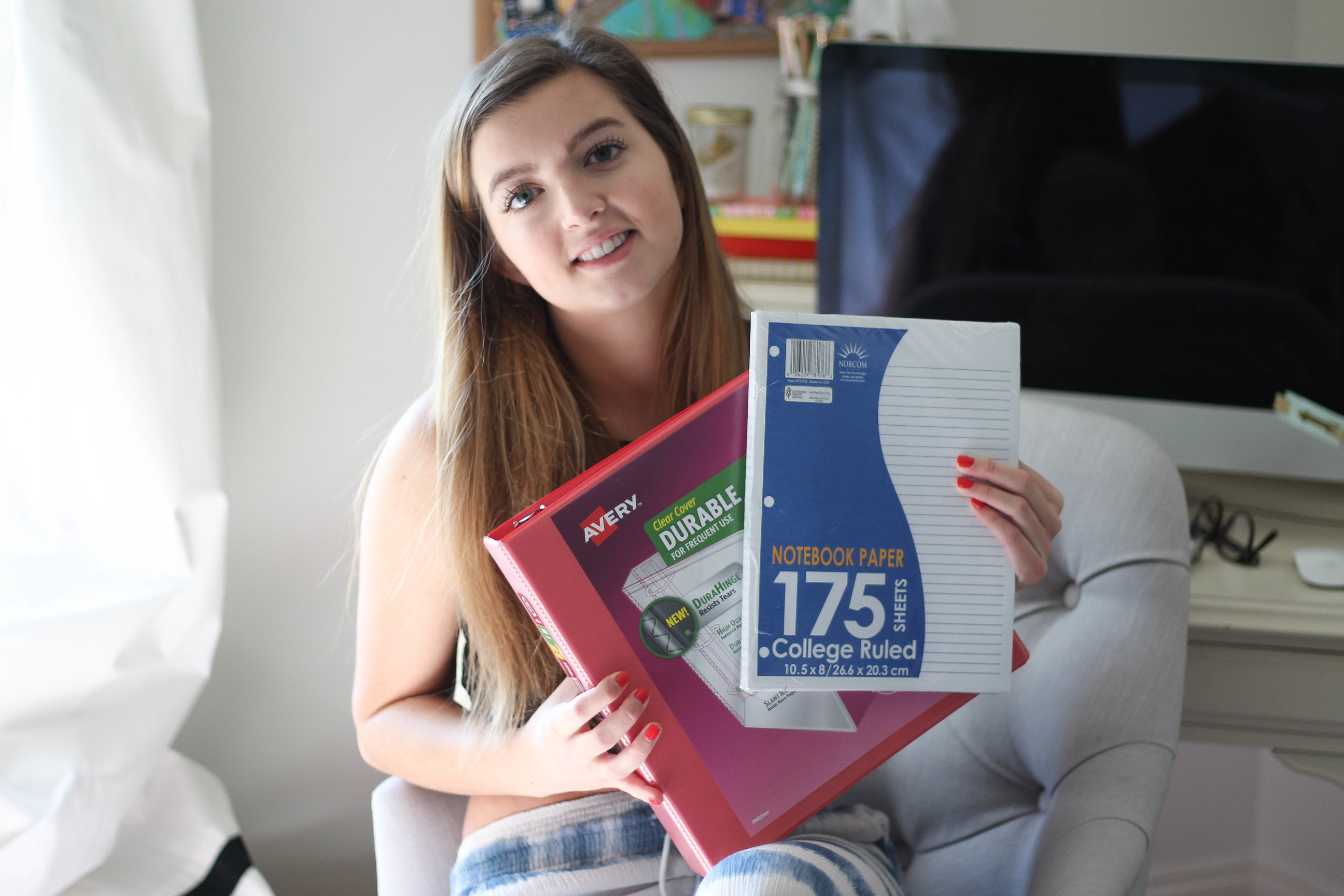 Now for the boring stuff. I wanted to add these in here to talk about how I learned to organize all my glasses in high school and college. My favorite thing is to try to get all of my classes into one 3 inch binder. This isn't always possible, especially when classes have thick loose-leaf learning supplements that you have to buy from the book store and put in a binder. However, if it's possible this is my favorite way to organize because you end up having everything you need with you!
If you ever need to kill some time before a class you can look over notes form another class or get ahead on homework. Most books these days are online so I mostly just carry one binder and my laptop around everywhere and I'm set! I didn't link either of these exact school supplies above, but Target has a ton of options!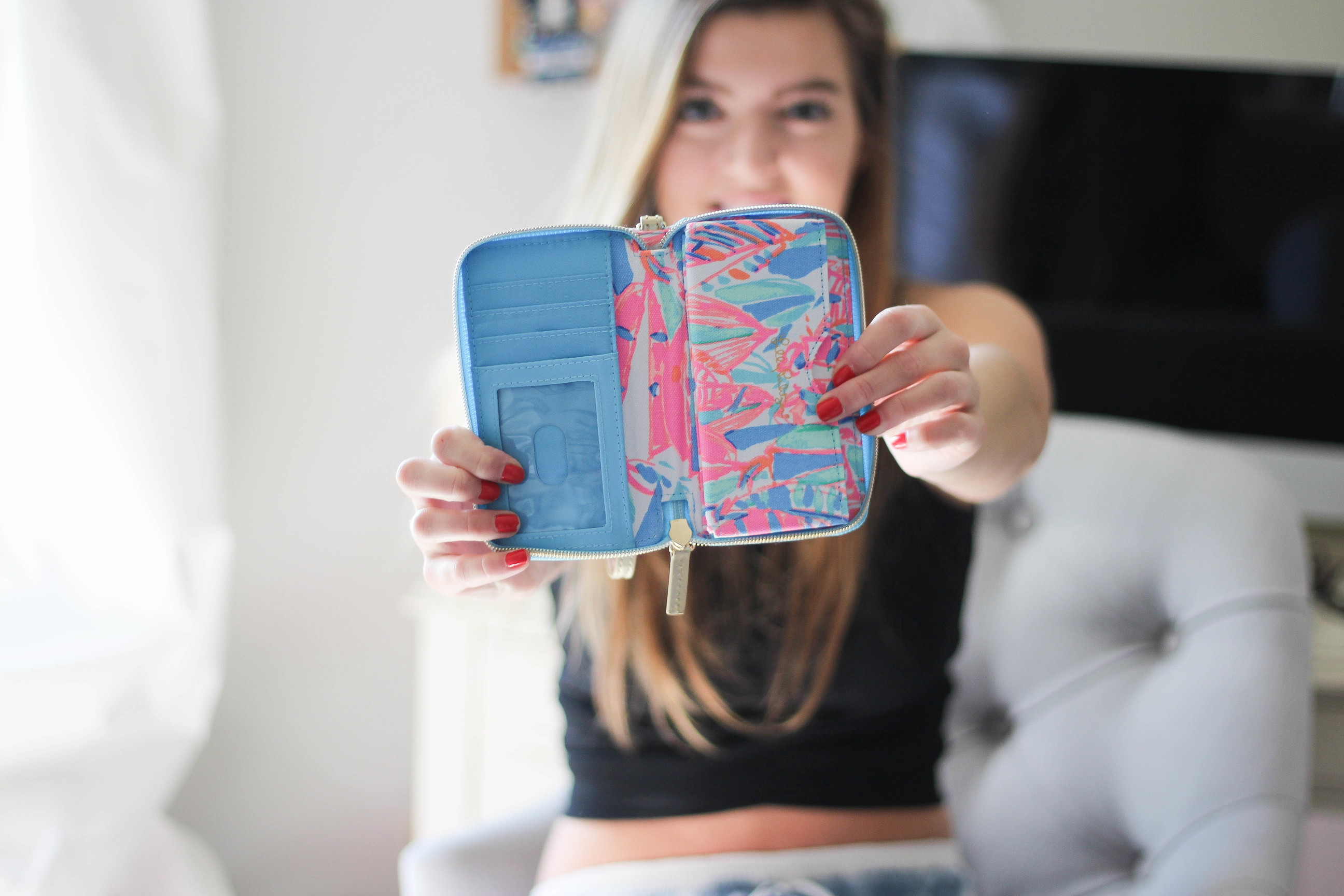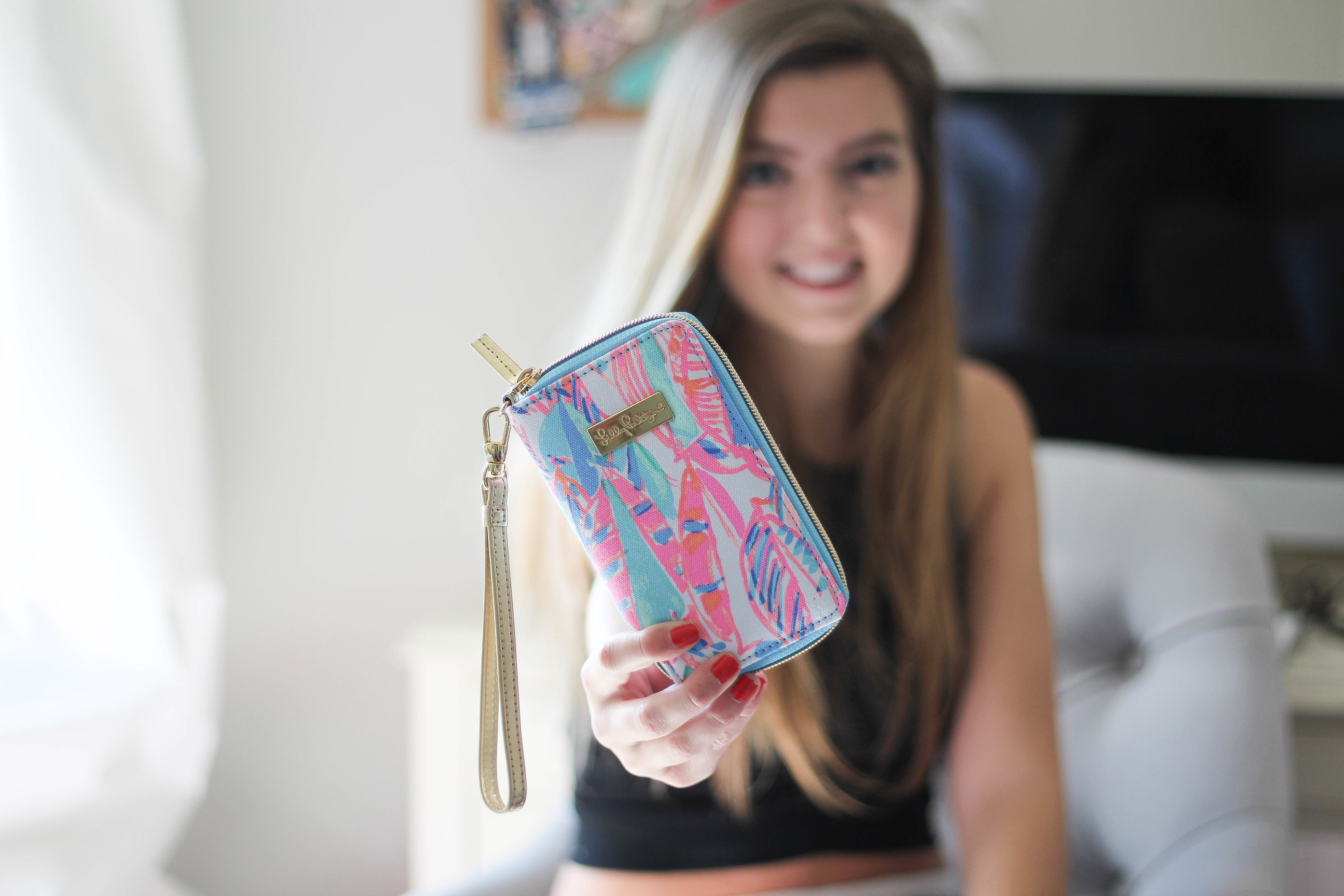 So as you may have noticed I did not get a Lilly Pulitzer planner this year *gasps*. I actually haven't had one of those since high school. Last year I had a Kate Spade one (similar here), but this year I wanted to be more affordable because sometimes I end up using my phone as a planner anyways! To get my Lilly Pulitzer fix in I decided to buy this cute wristlet!
I love these wallets especially for college because you can carry around your student ID, debit card, dorm/house key, and cash with you at all times! I used one of these last year and I decided I needed one this year too! I love this year's design because it also fits your iPhone which is perfect for nights out! They have a ton more colors too (I almost bought this one or this one)
This slideshow requires JavaScript.
Below I linked some more school supplies I love including some backpacks! I hope you all enjoyed this post!

Pin this!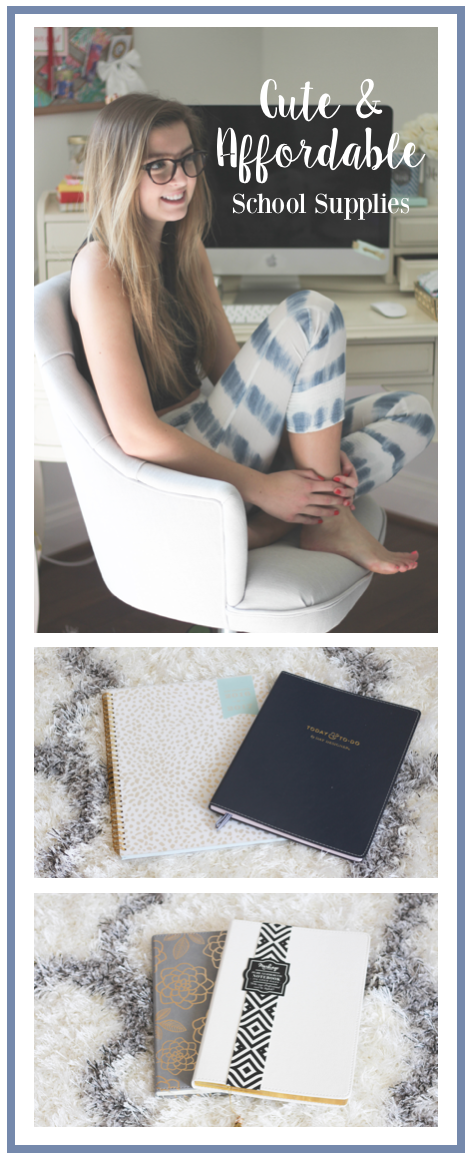 GIVEAWAY INFO:
I am giving away a Target gift card! To enter email (lauren@dailydoseofcharm.com) or direct message me on my Instagram or Twitter telling me what your #1 dorm must have is! The most creative answer will win a Target gift card for back to school shopping💕 Submit by 7/31 and include social media links in your message so I can give you credit on my blog post!
xoxo,
Lauren Emily Lindmark
*This post is NOT sponsored and all the school supplies included in the post were purchased by me. Crop top was courtesy of Zaful.com. All opinions are always my own.
Copyright © 2016 dailydoseofcharm.com