All Pineapple Everything | OOTD + My Pineapple Wishlist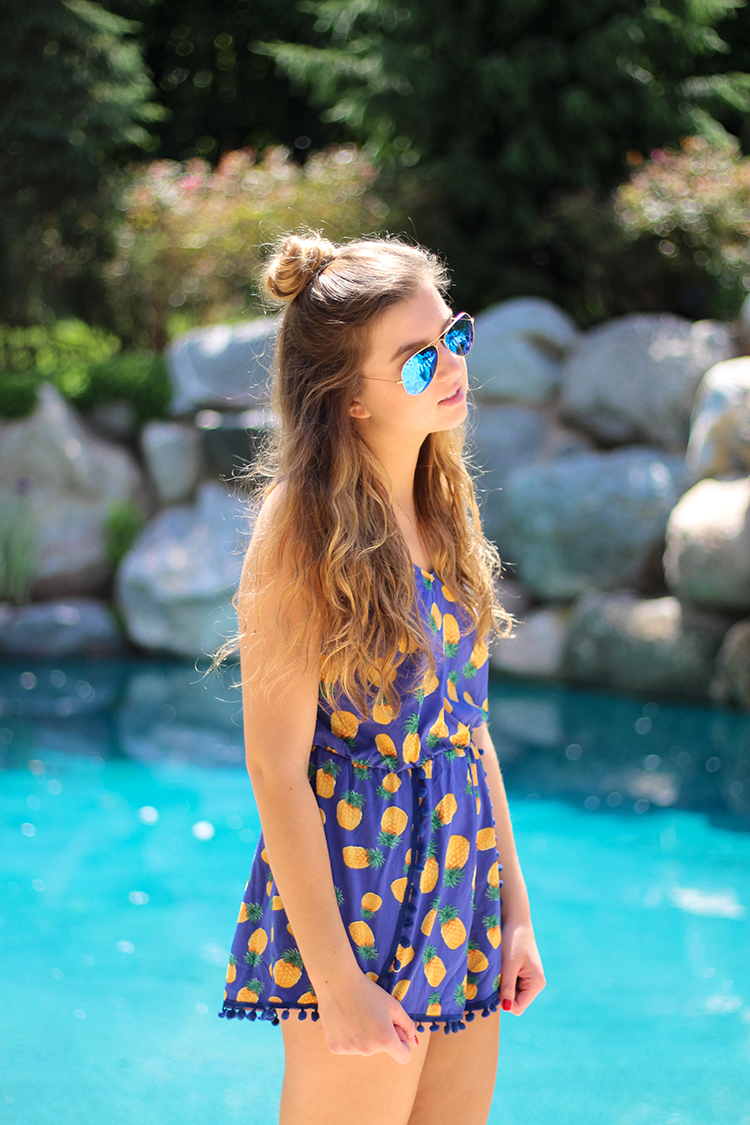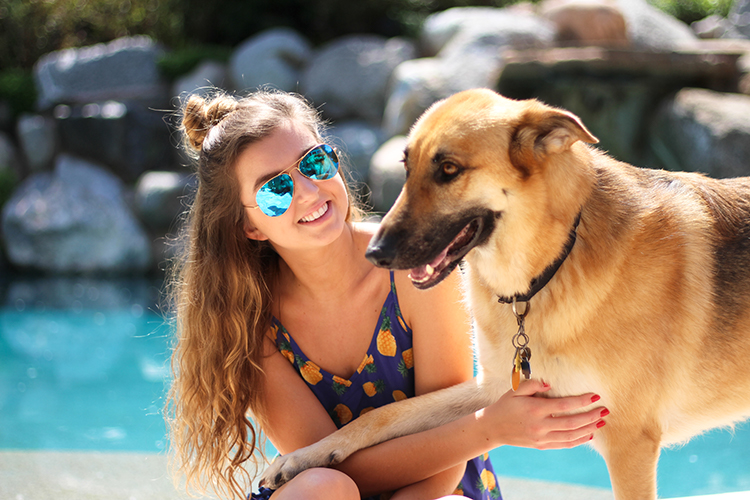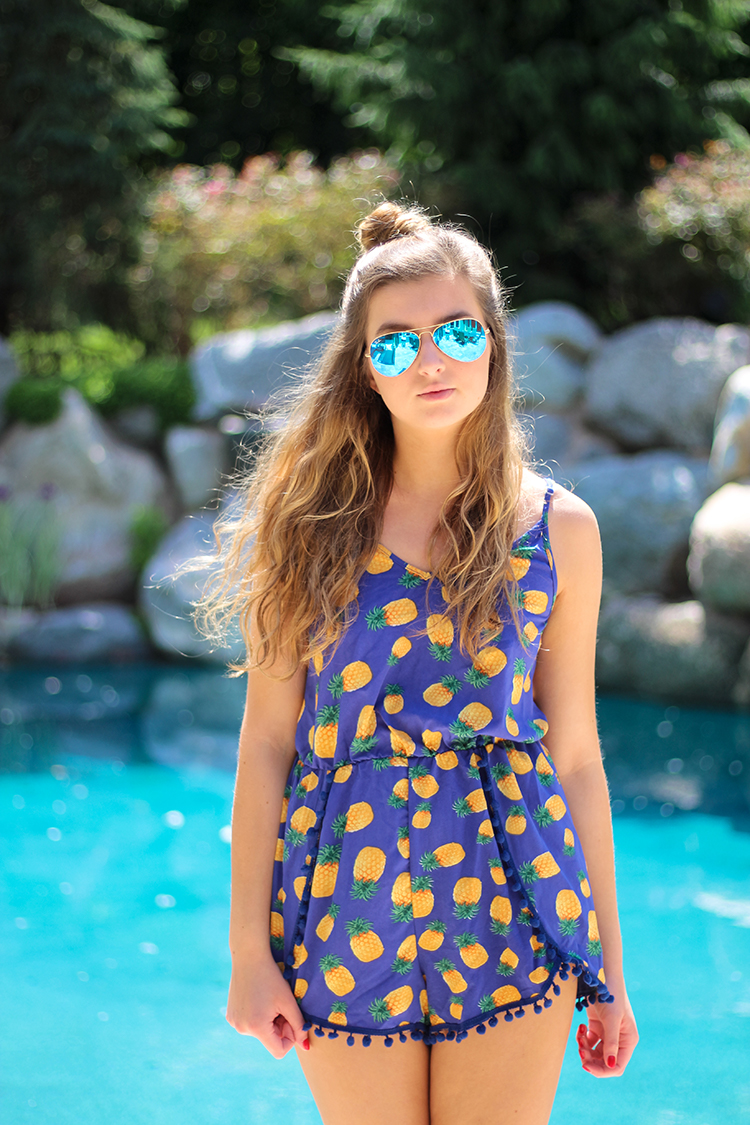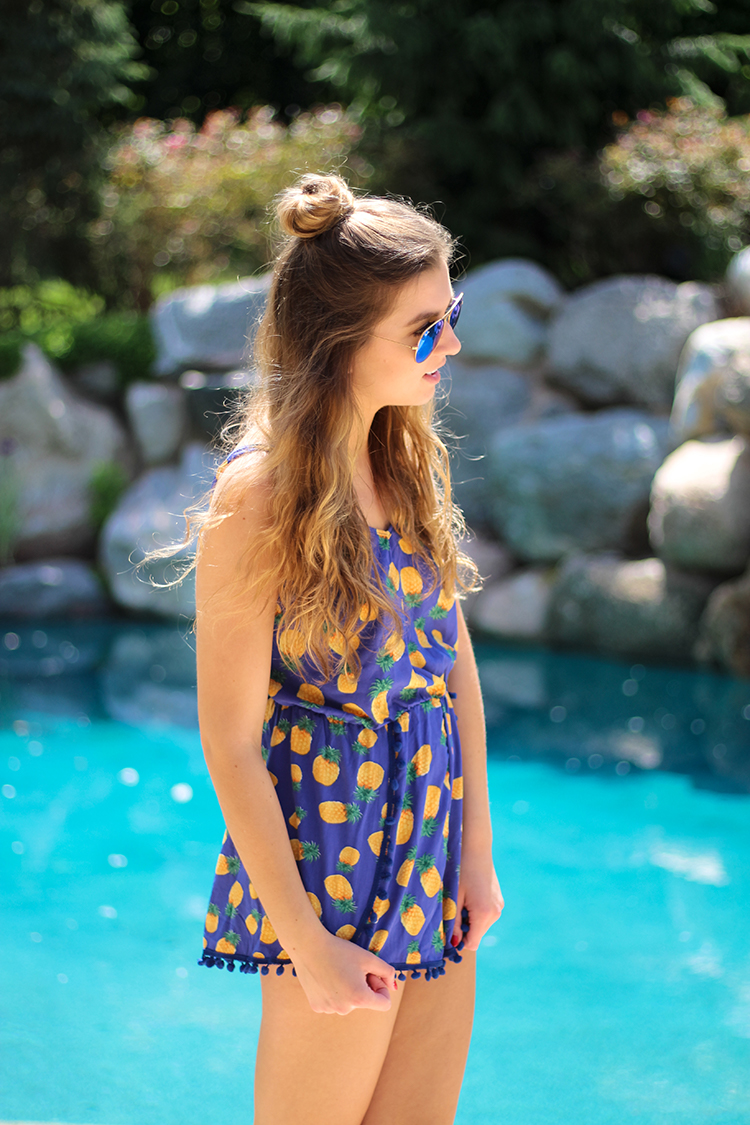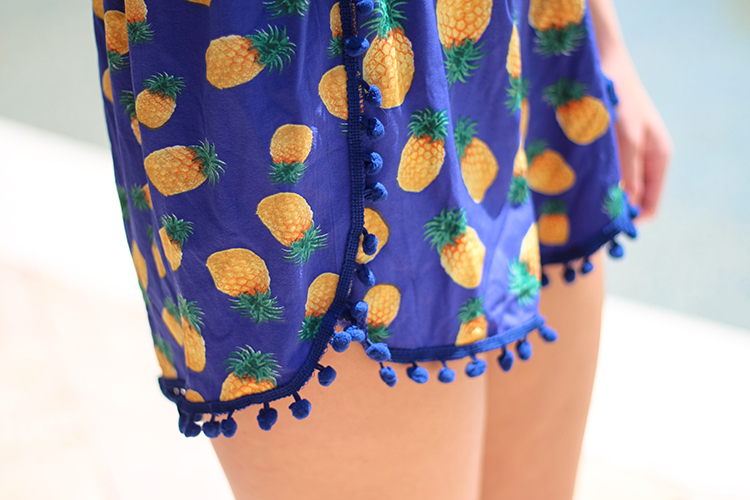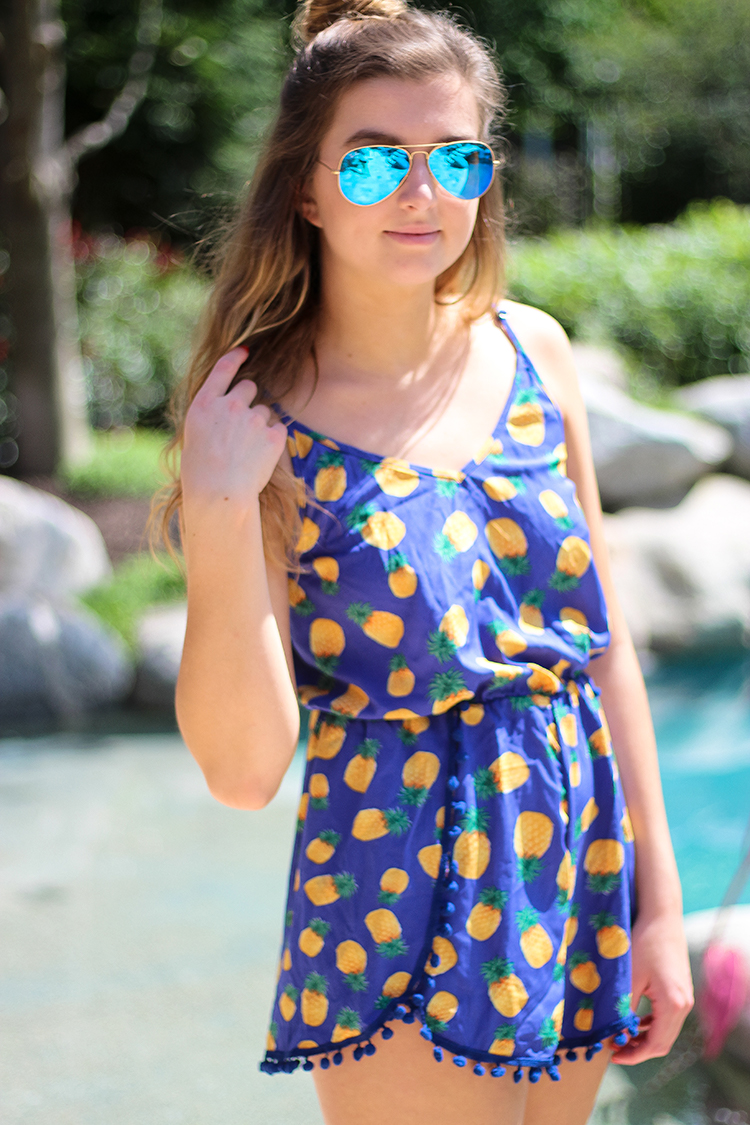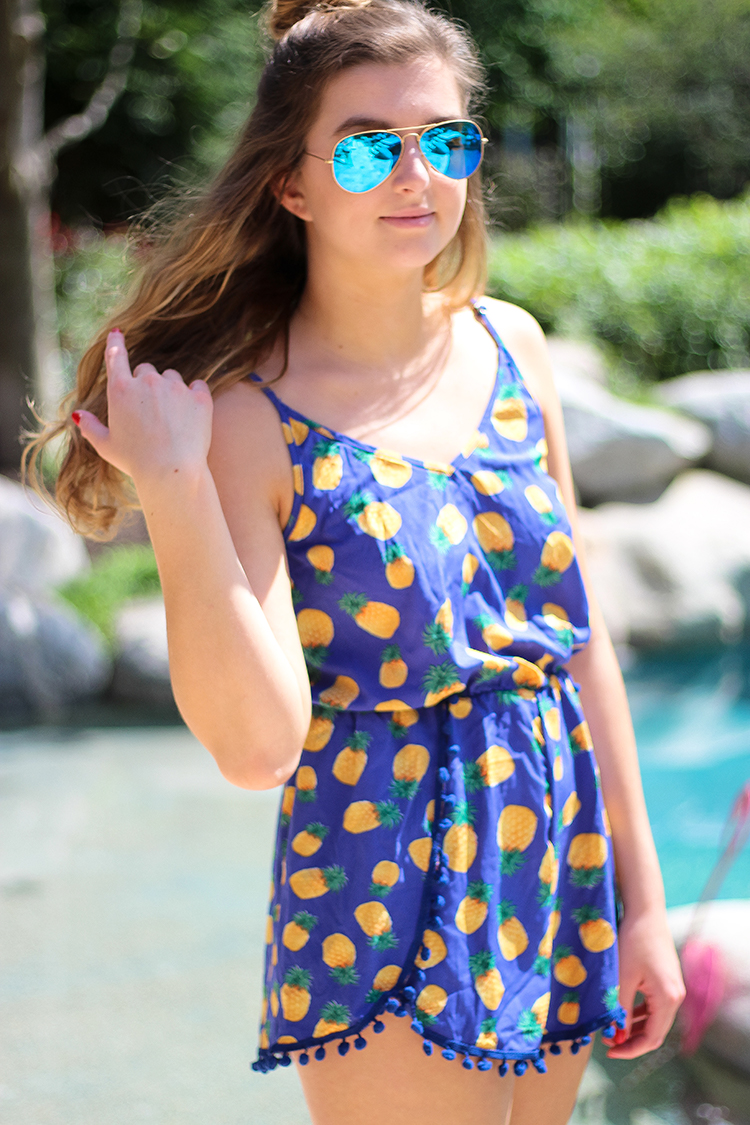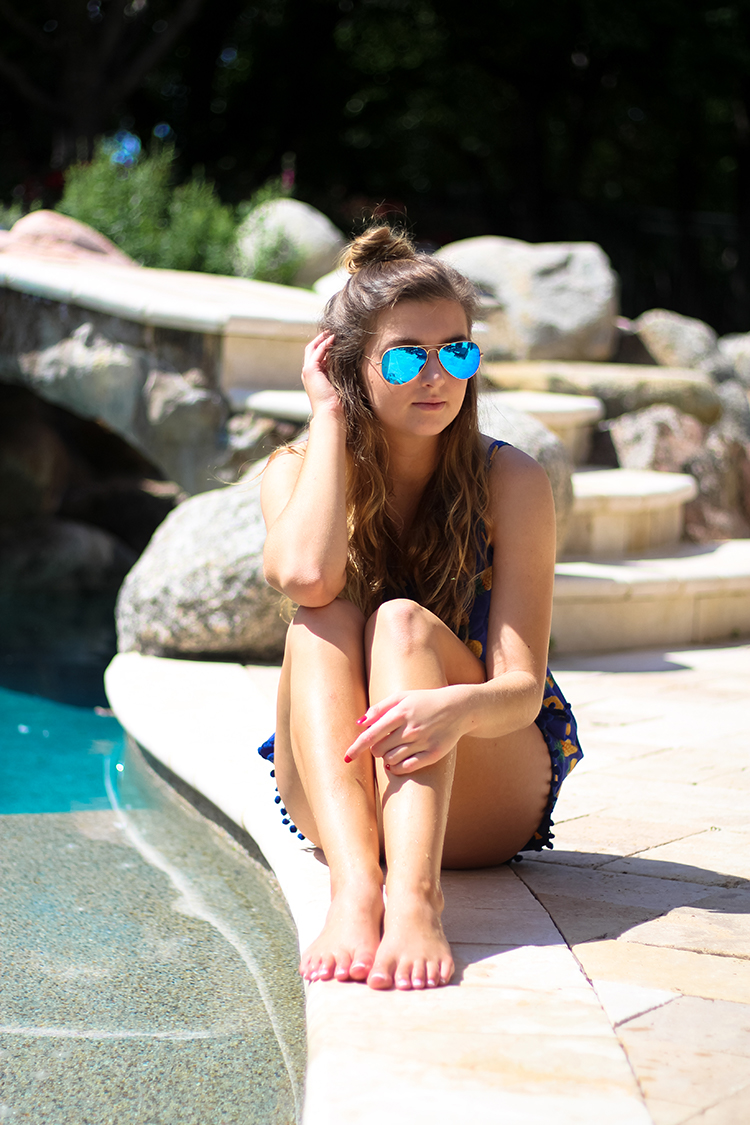 I am a sucker for trends, and if you haven't noticed yet pineapples are showing up everywhere! Don't believe me? Keep reading and see everything I found from home decor, to pool accessories, to clothing! I think I love the pineapple trend so much because pineapples are one of my favorite fruits, not only do they taste delicious but they also look cool!
In other news, how cute is this romper?! Pineapple pattern or not, I would totally buy more of these. I love the little pom-poms at the bottom. The best part is this romper is only $17, I found it on Amazon which is practically my favorite store right now! I honestly didn't realize until recently that they sold clothes, which made me investigate into even more things they sell (they will send Cheezits to your door guys, I'm not kidding). My bank account is hurting, but Amazon is too addicting! Also Amazon Prime is a must because who wants to wait more than 2 days for their item (plus the shipping is free)! If you don't already know that college students can get a free 6 months you should definitely look into it.
Anyways, keep reading to see my top Pineapple themed items on the market right now…

Pineapple Home Decor:
1. Pool Float
5. Oven Mitt
6. Candle
7. Pillow Case

Pineapple Accessories
1. Necklace
2. iPhone Case
3. Backpack
4. Beach Towel
5. Watch
6. Pool Towel
More Pineapple Accessories & Home Decor: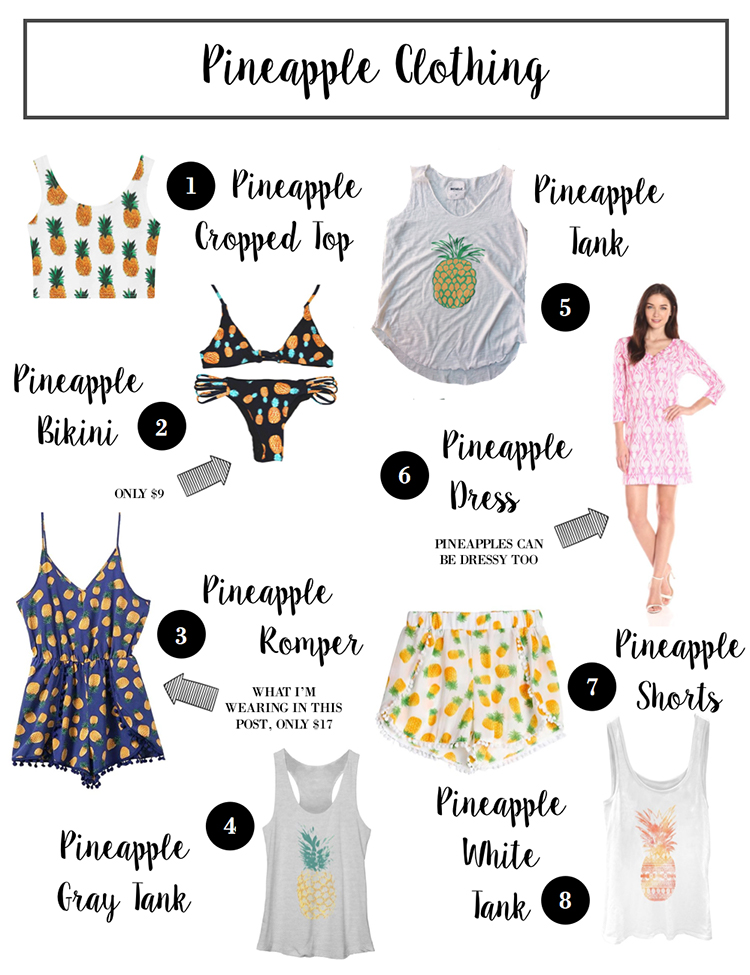 Pineapple Clothing
1. Crop Top
2. Bikini
3. Romper
4. Gray Tank
5. Tank
6. Dress
7. Shorts
8. White Tank
Pin this to save for later or share with your friends!

I hope you all enjoyed this pineapple-filled post! Let me know what your favorite items are, I want the pineapple pool float next!
xoxo,
Lauren Emily Lindmark
Copyright © 2016 dailydoseofcharm.com