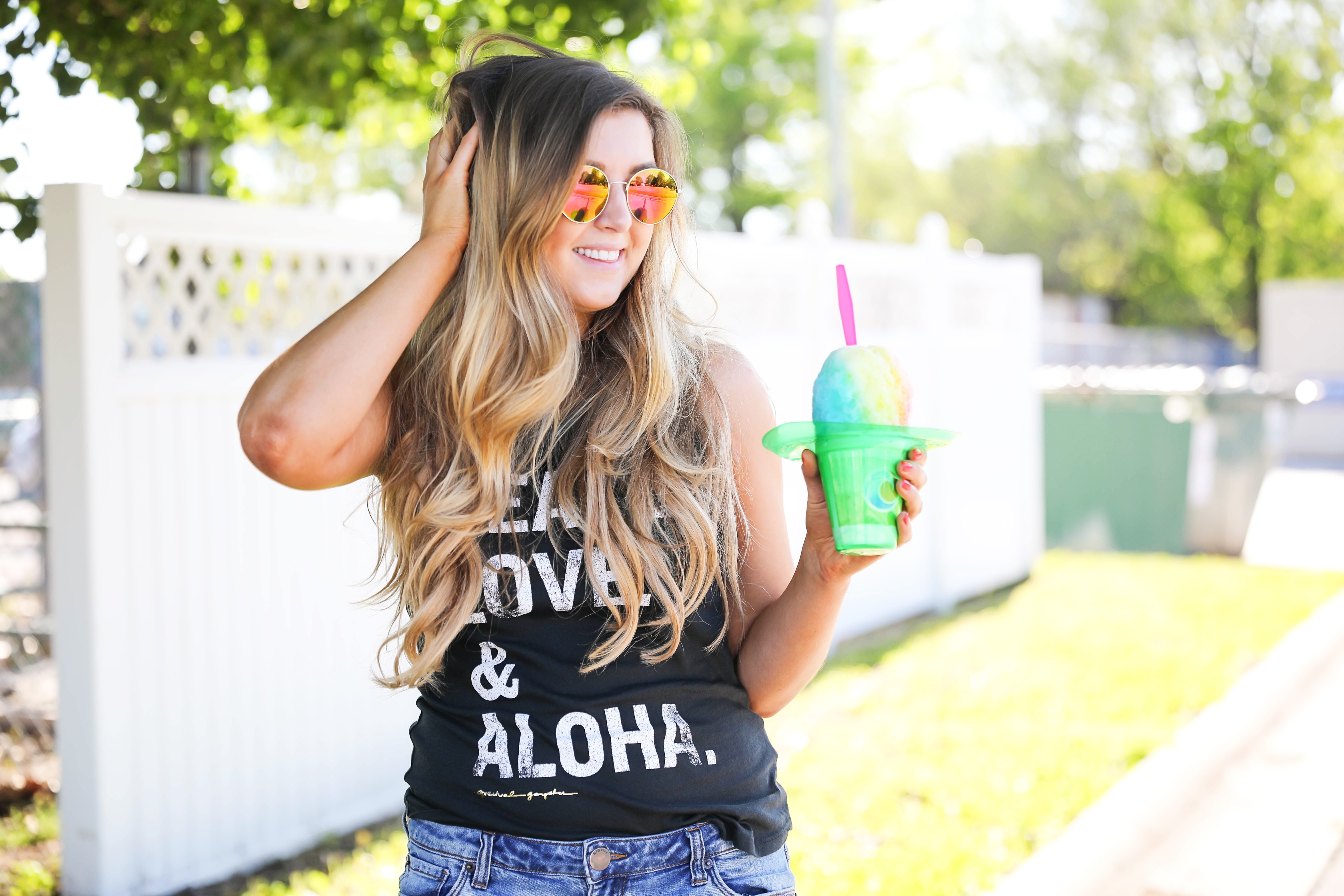 Aloha Summer! | OOTD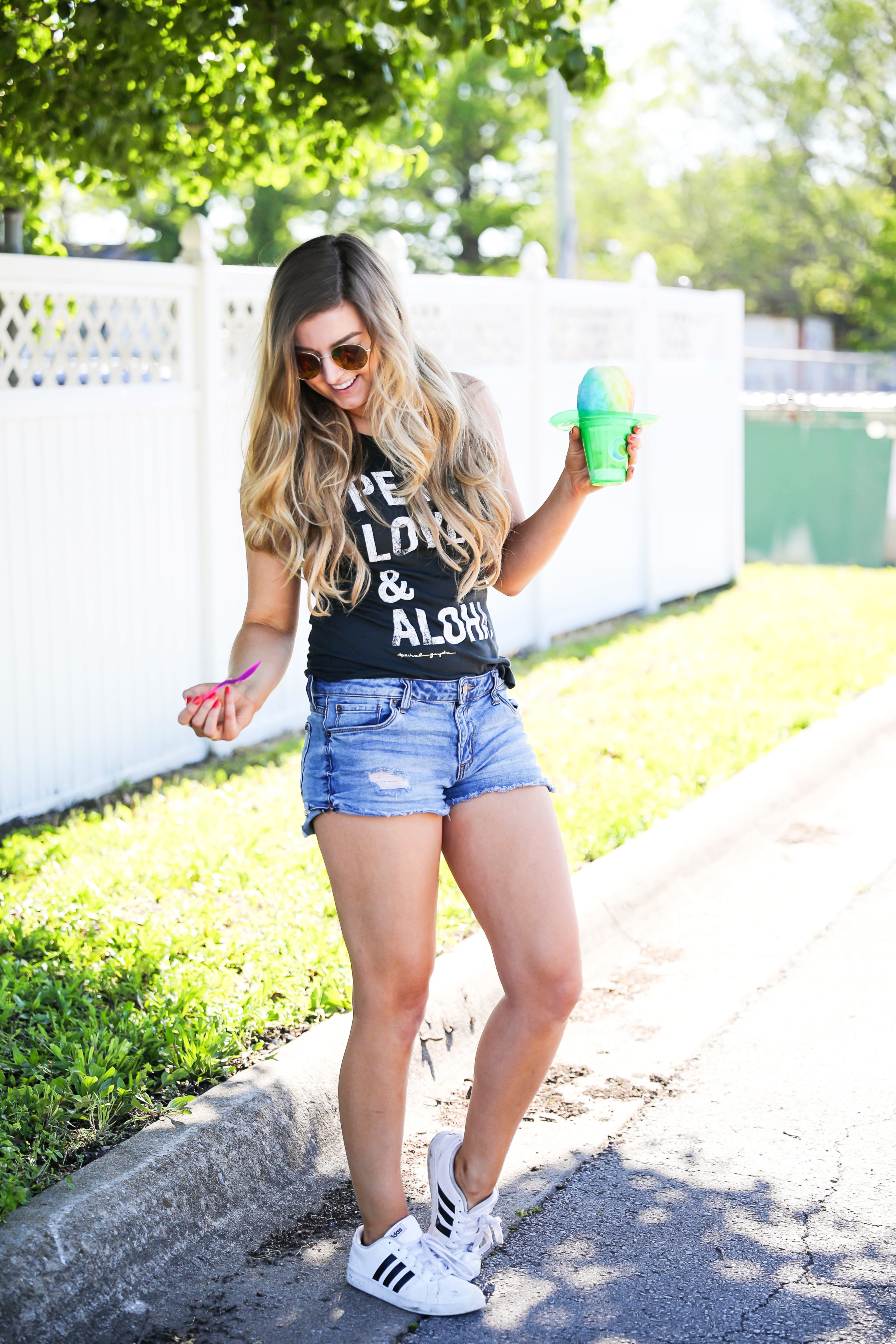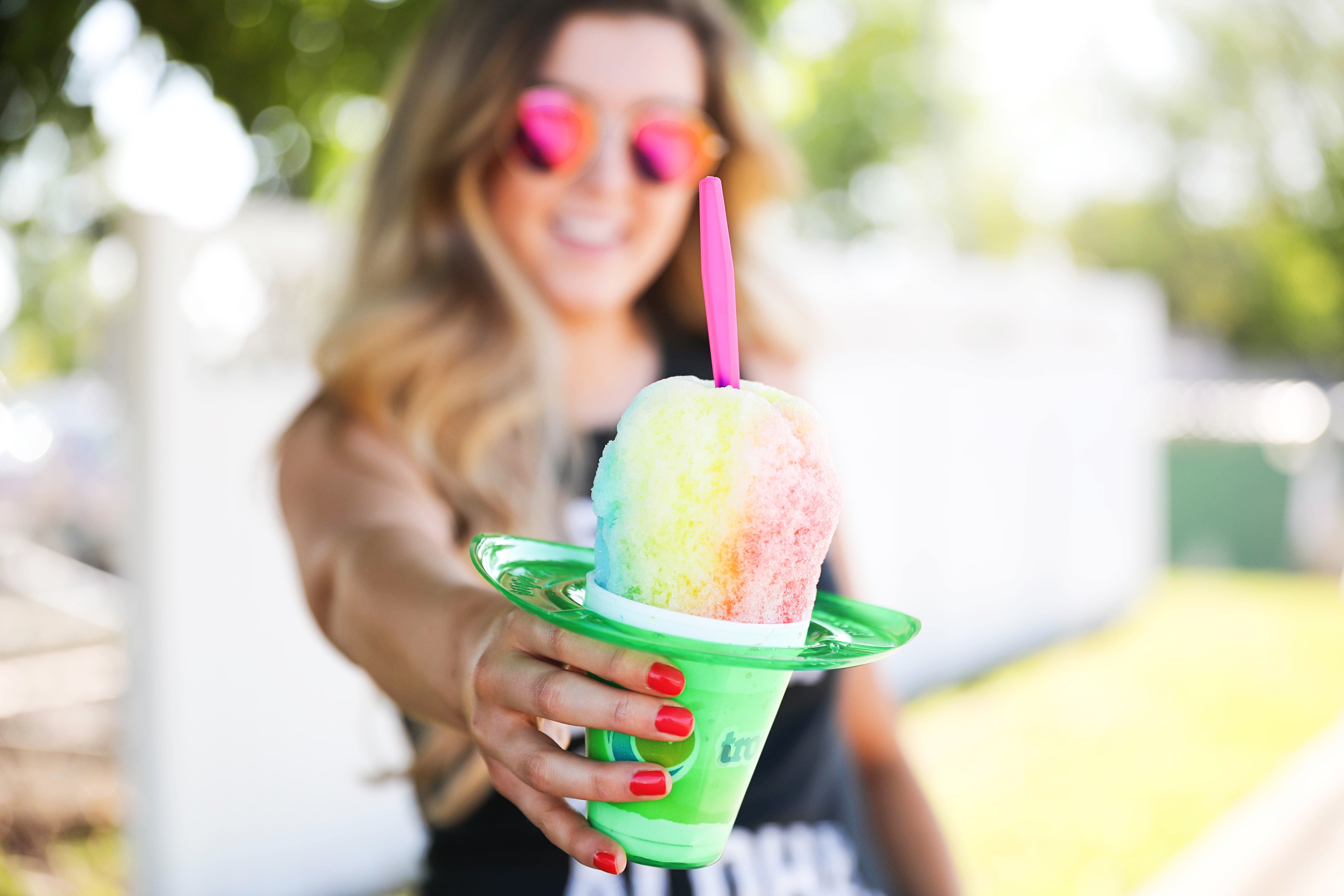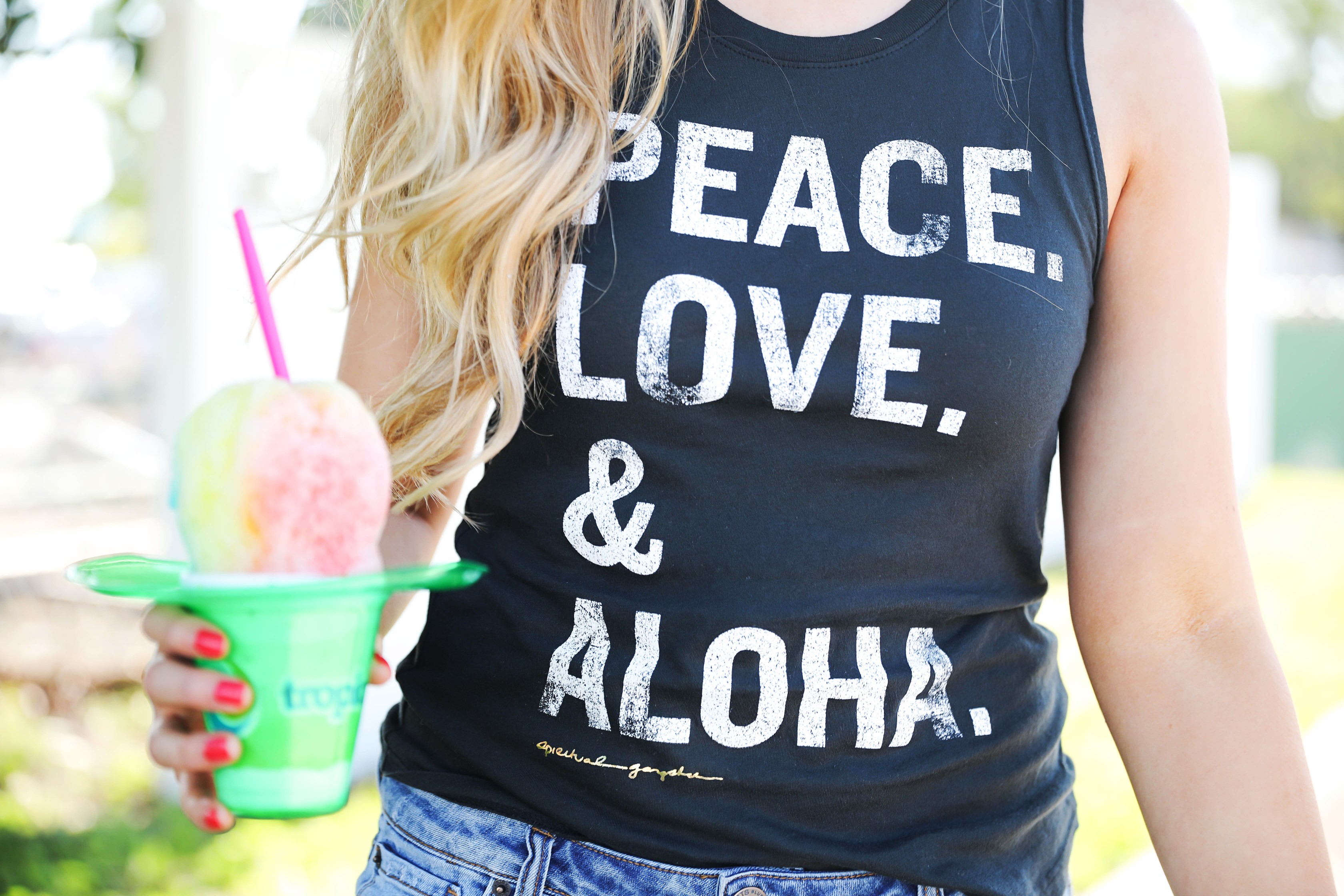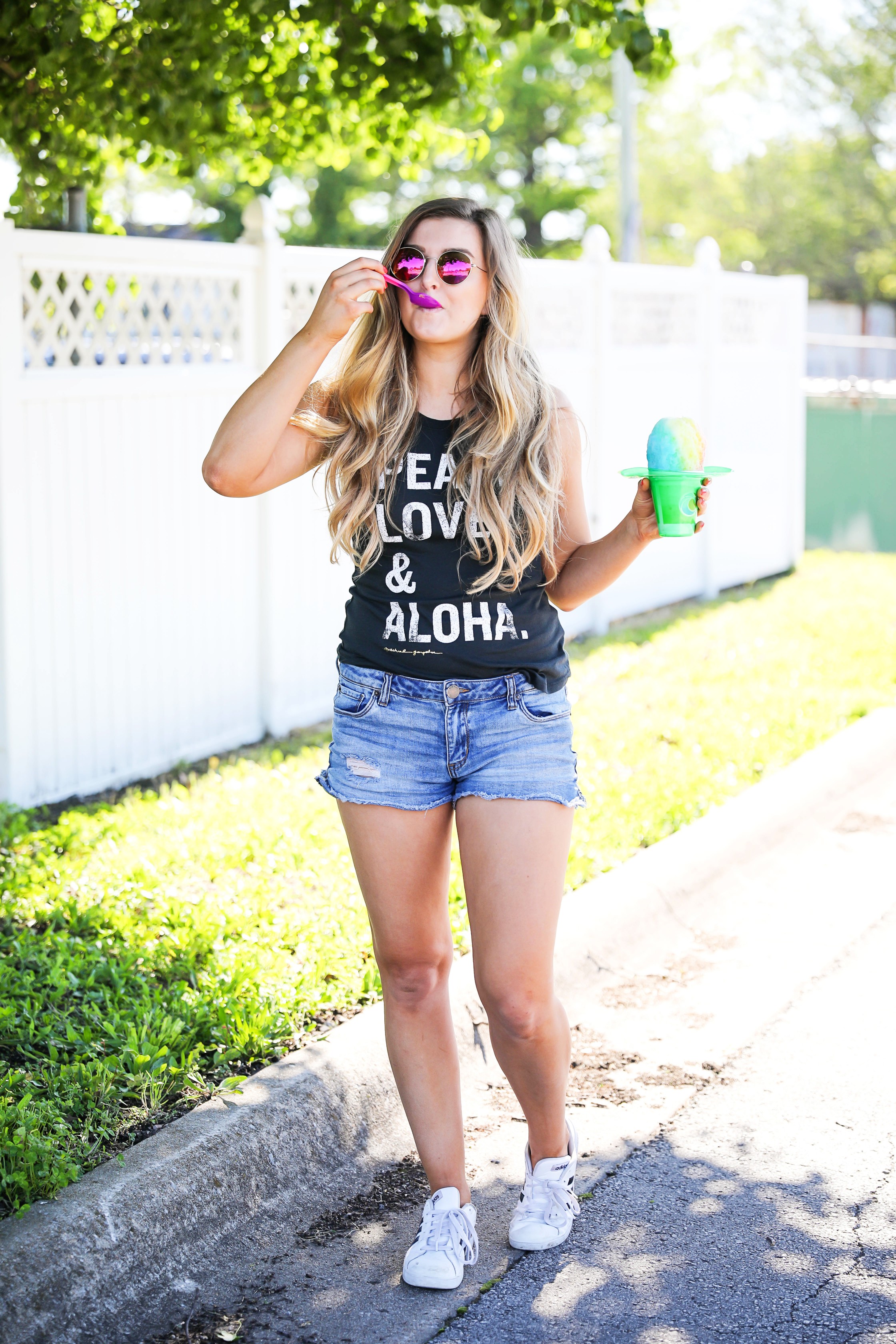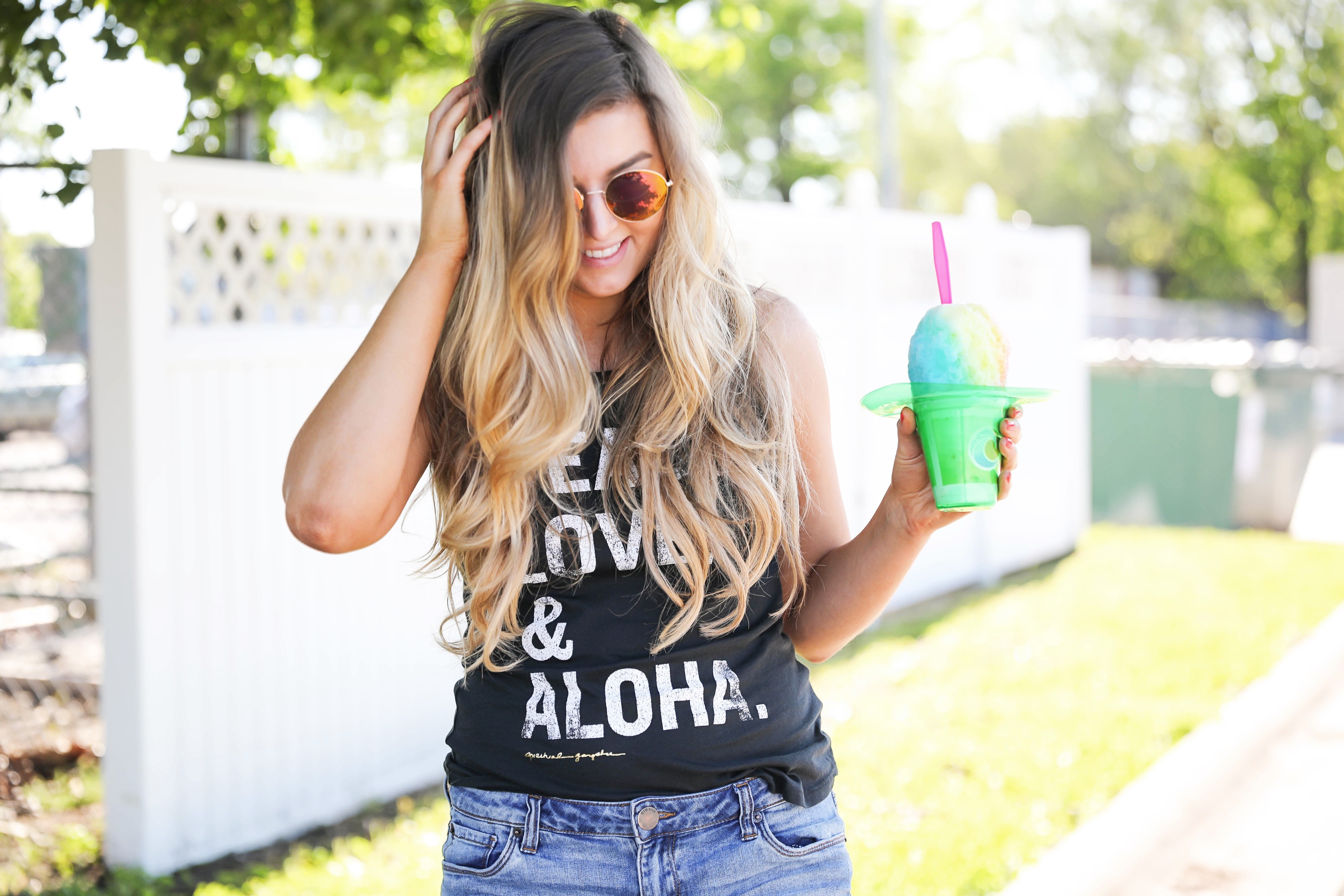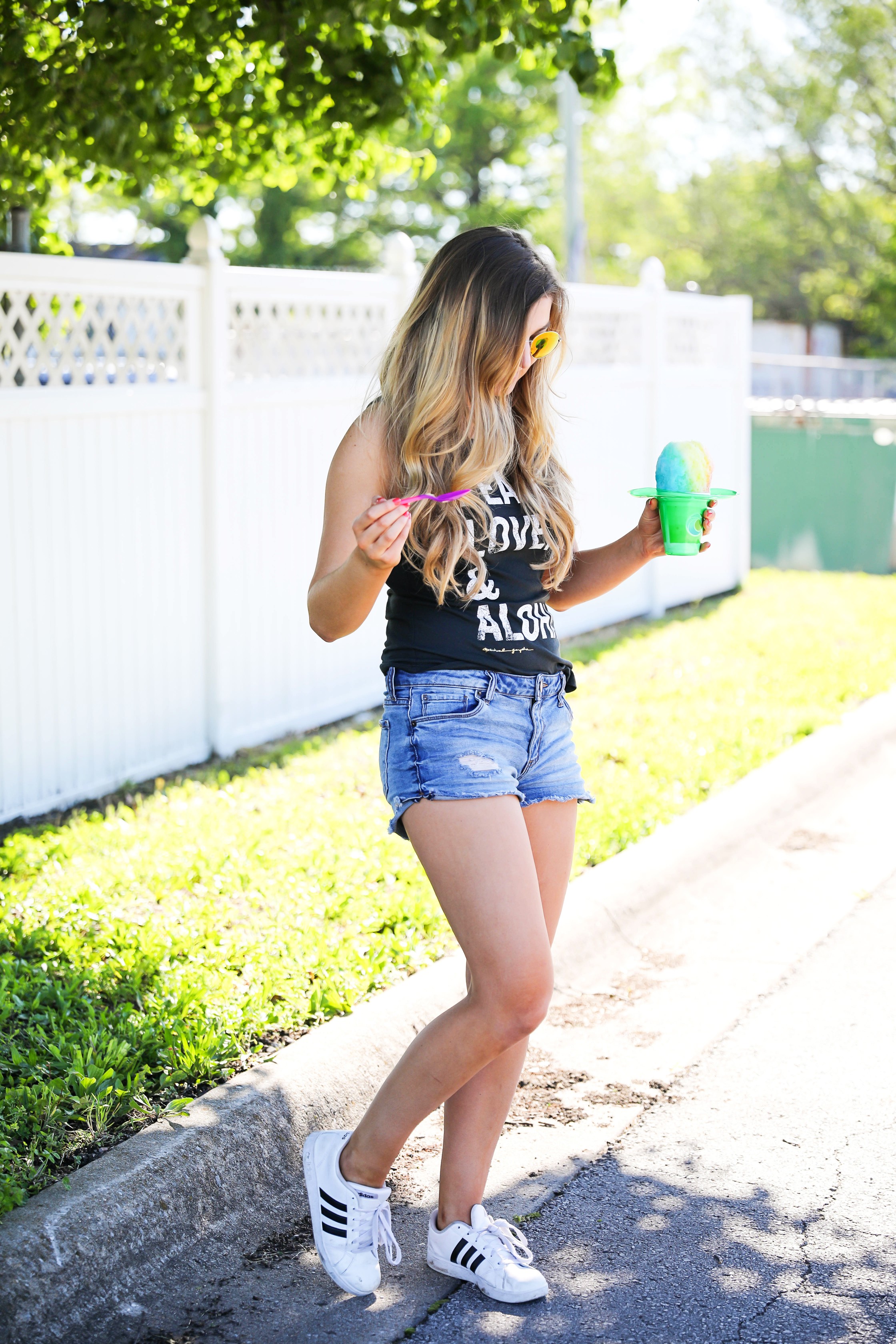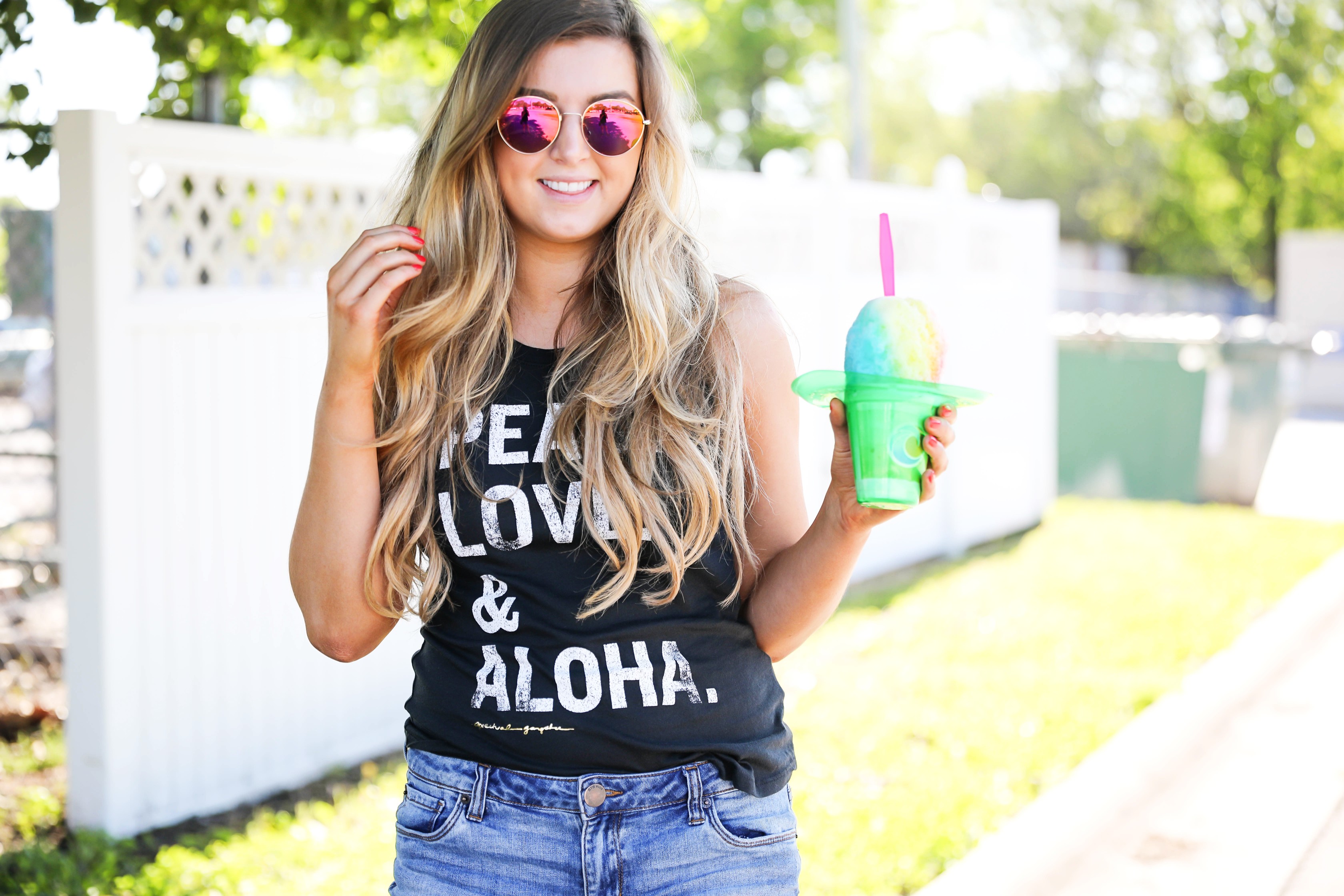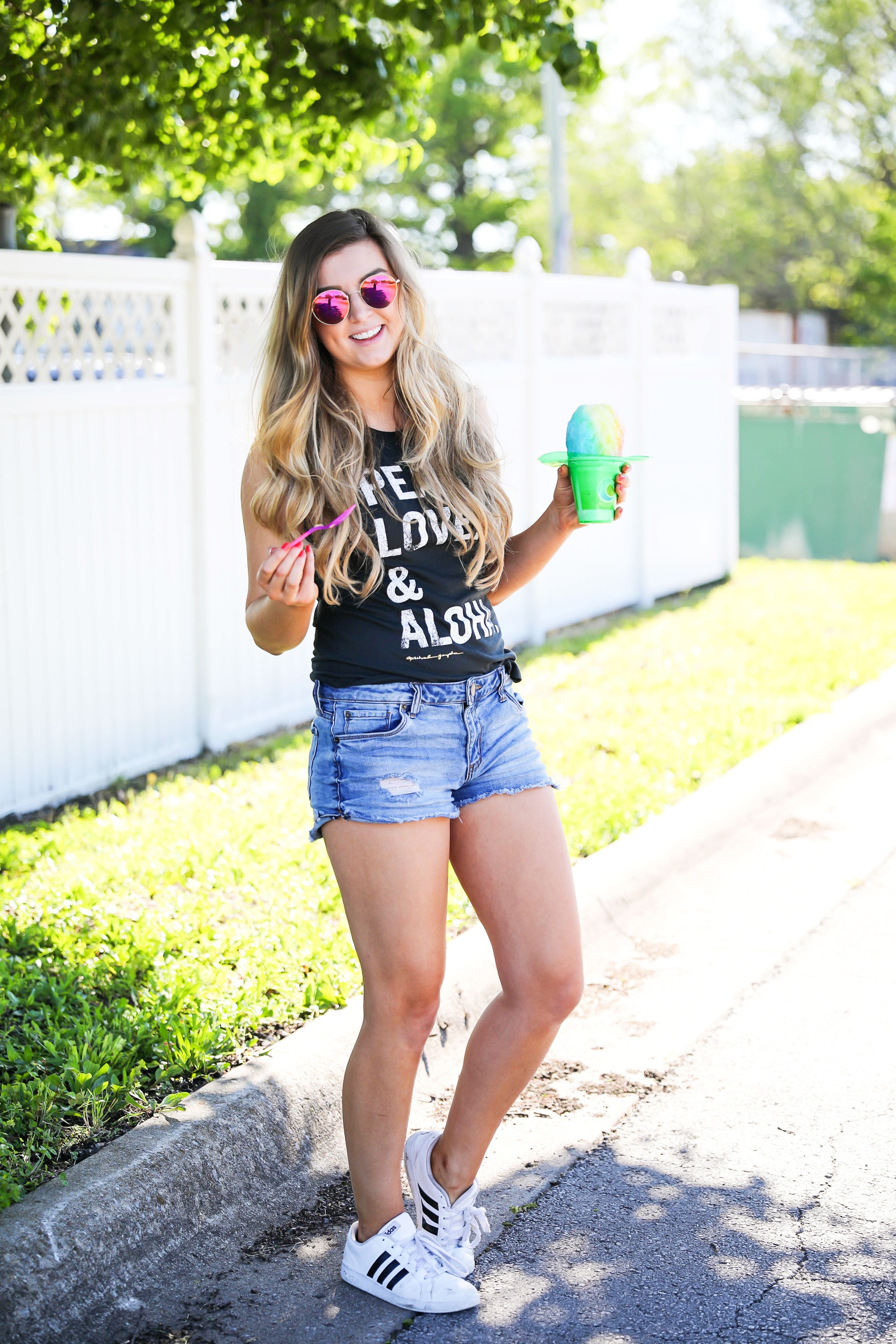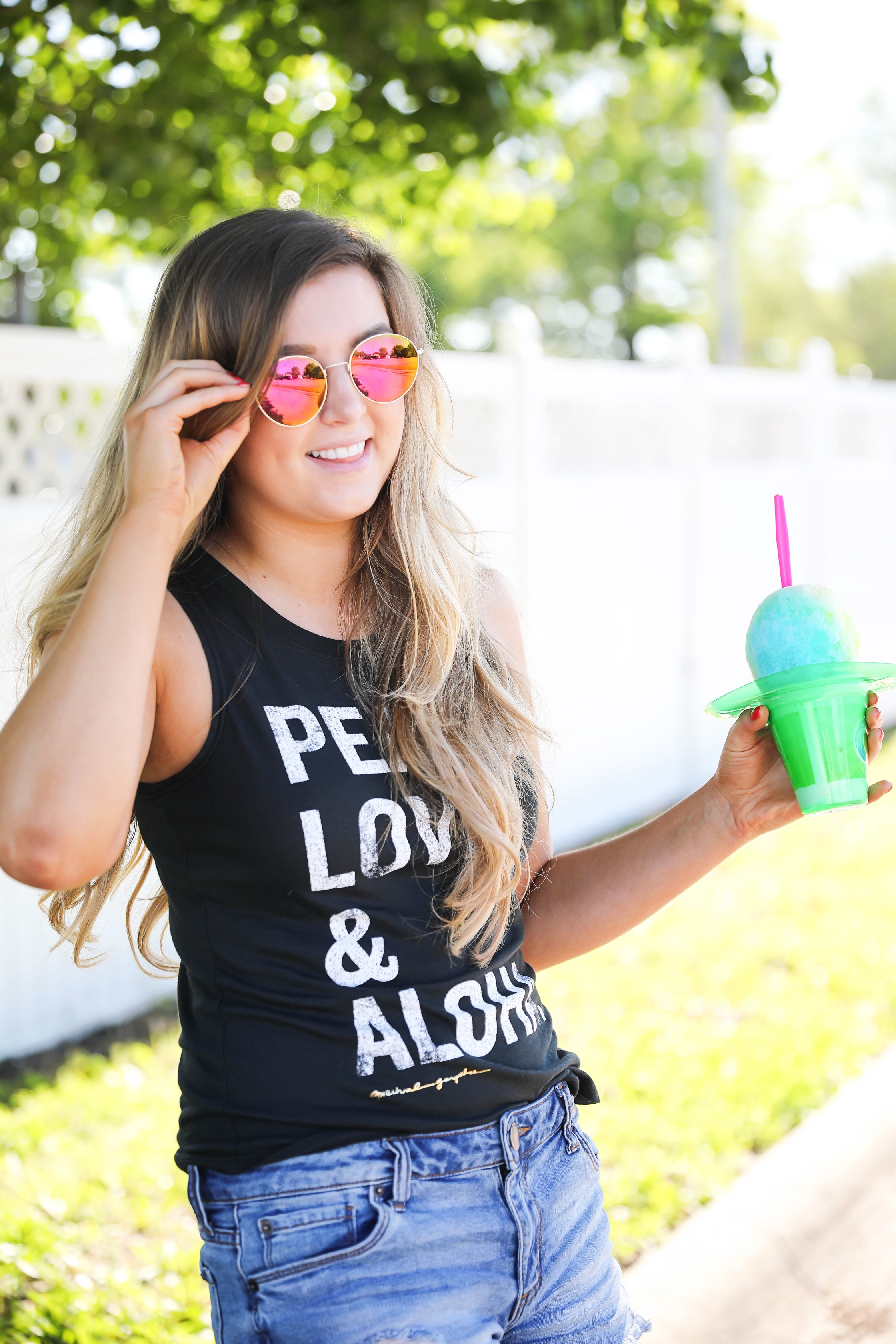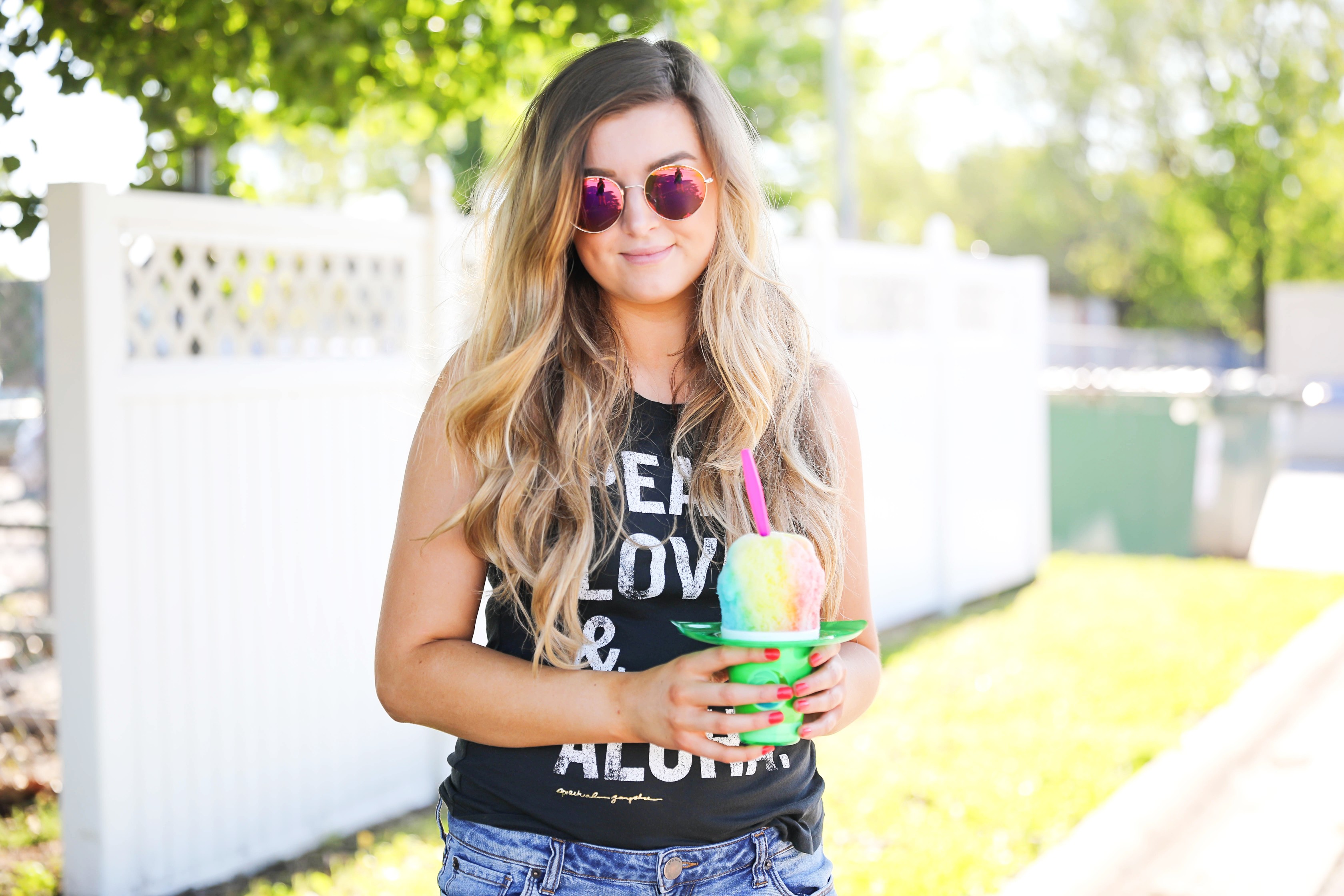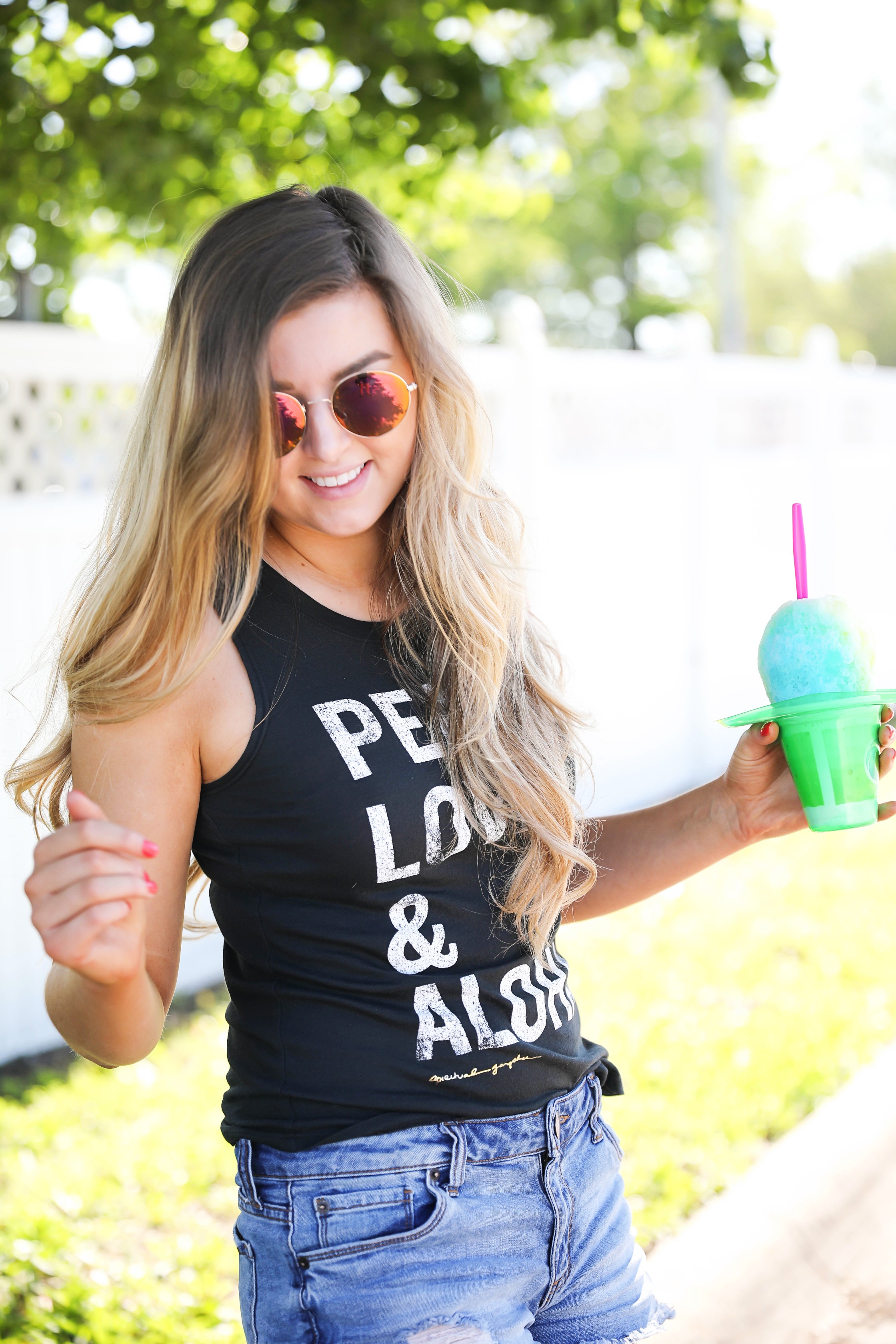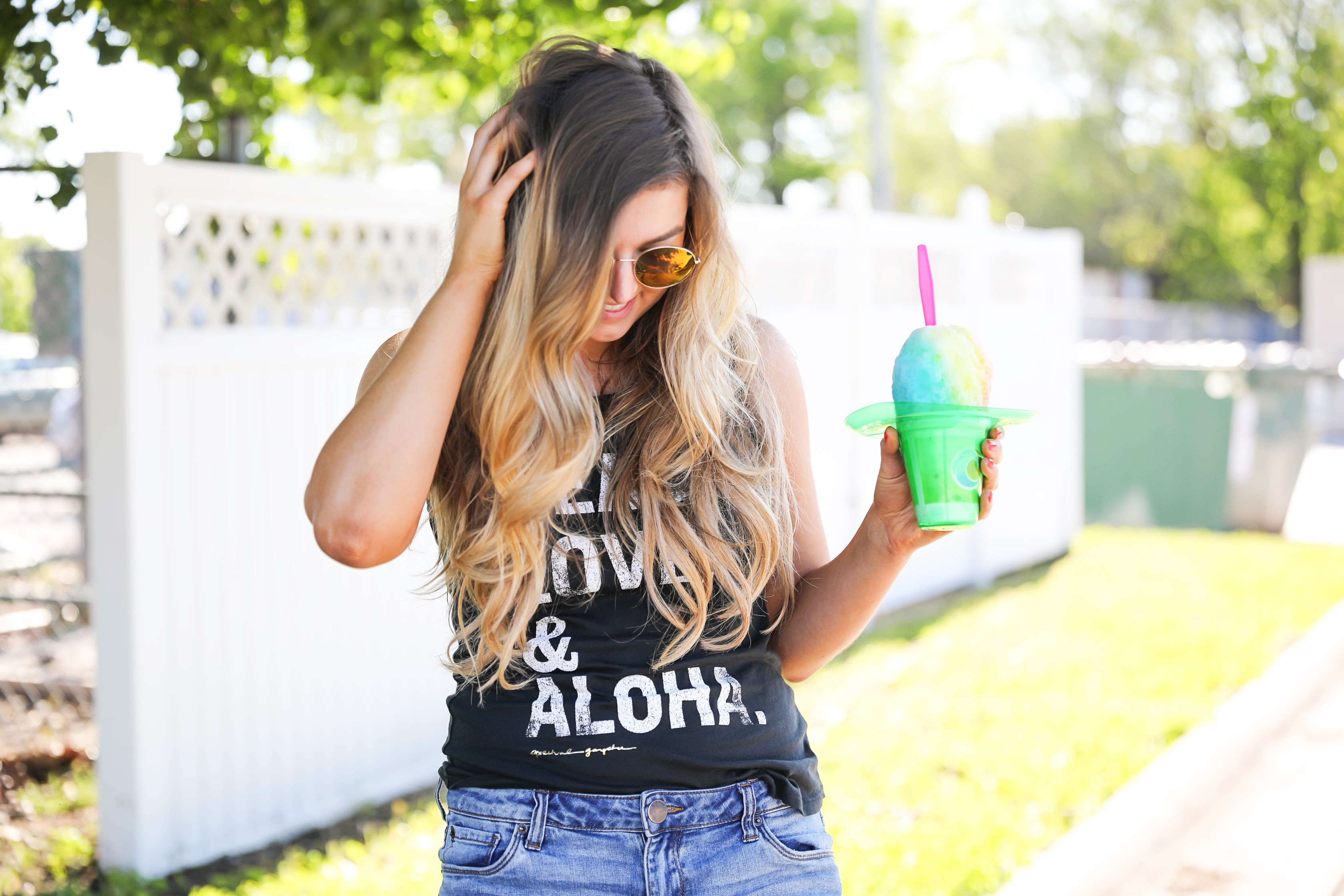 Okay, so I know it isn't officially summer…but this 80º weather we've been having is giving me all the summer feels! My family and I have been eating outside on our back patio, hanging out in the hot tub, driving with the windows down, listening to country music, and – most importantly – eating snowcones! It's 5:00 on Tuesday as I am writing this and it's still 83º out, it honestly makes me sooo happy. I wish I was at the lake because then it would officially feel like summer!
How adorable is this top?! My little sister told me about the brand Spiritual Gangster the other day and I didn't even realize I had just purchased one of their shirts! My family and I used to go to Hawaii every other year (we usually went to Kauai) so anything that says "Aloha" makes me so happy! I think Hawaii is one of the most beautiful, magical places in the world. We would always walk to a snowcone shack right by our hotel and get snowcones everyday, my favorite flavor is blue raspberry! Now every summer I try to get as many snowcones as I can to remind me of my childhood! My favorite place is a little shack in Martin City, Missouri called Tads because they have sour spray 🙂
What are your summer plans? Let me know if you're traveling, have a job, playing sports etc.! You should also comment some of your summer traditions!
xoxo,
Lauren Emily Lindmark
Copyright © 2017 dailydoseofcharm.com