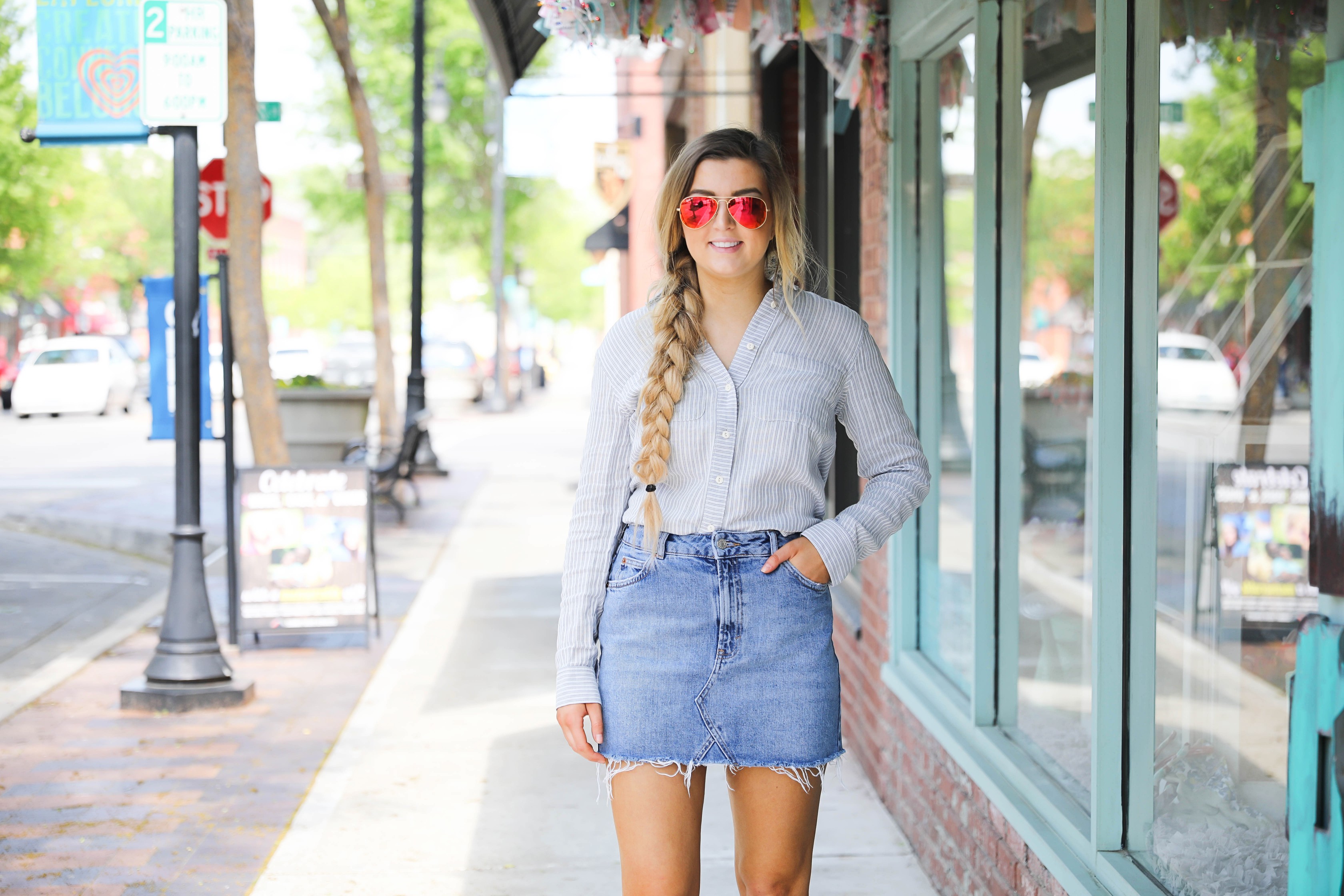 How to Style Jean Skirts | OOTD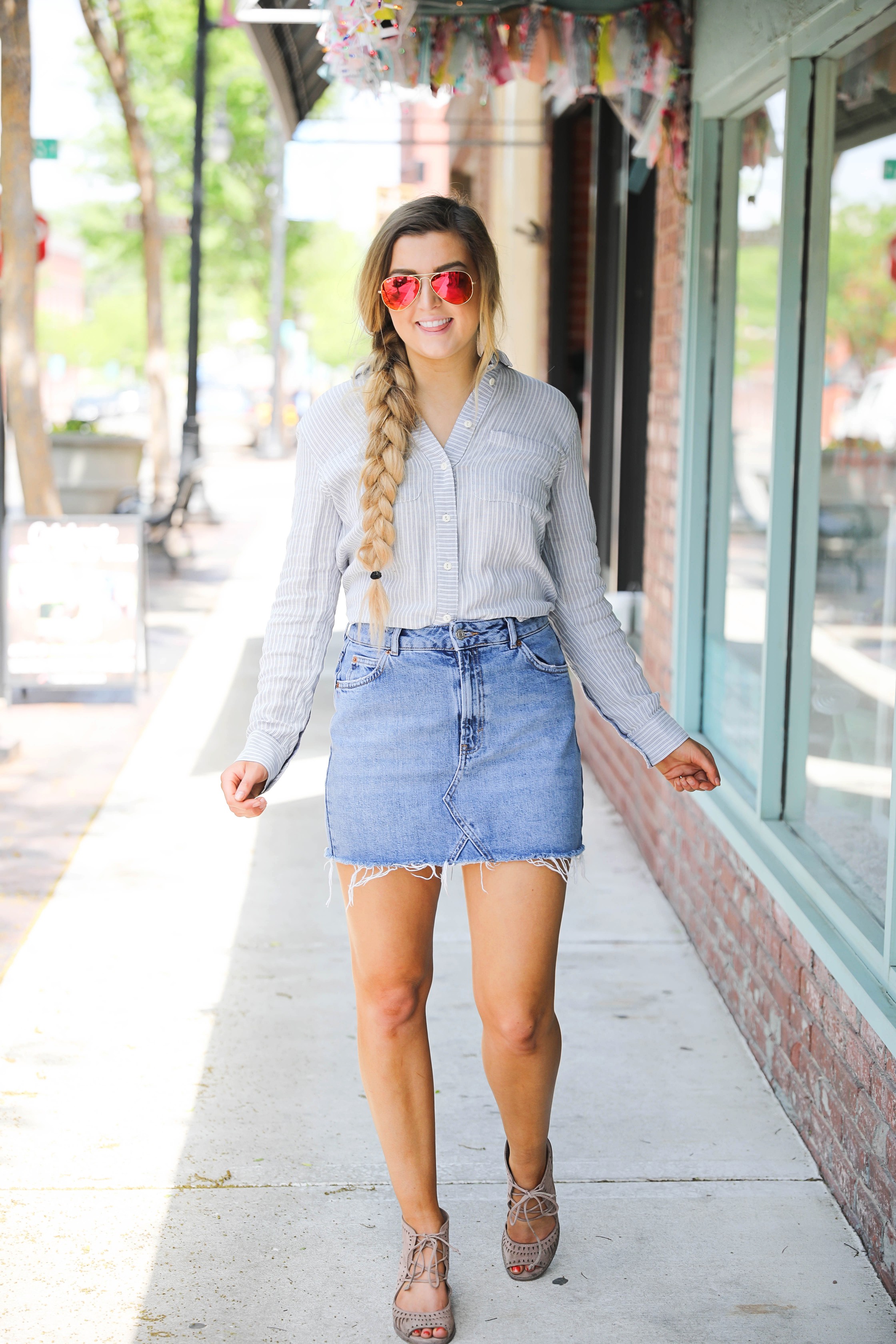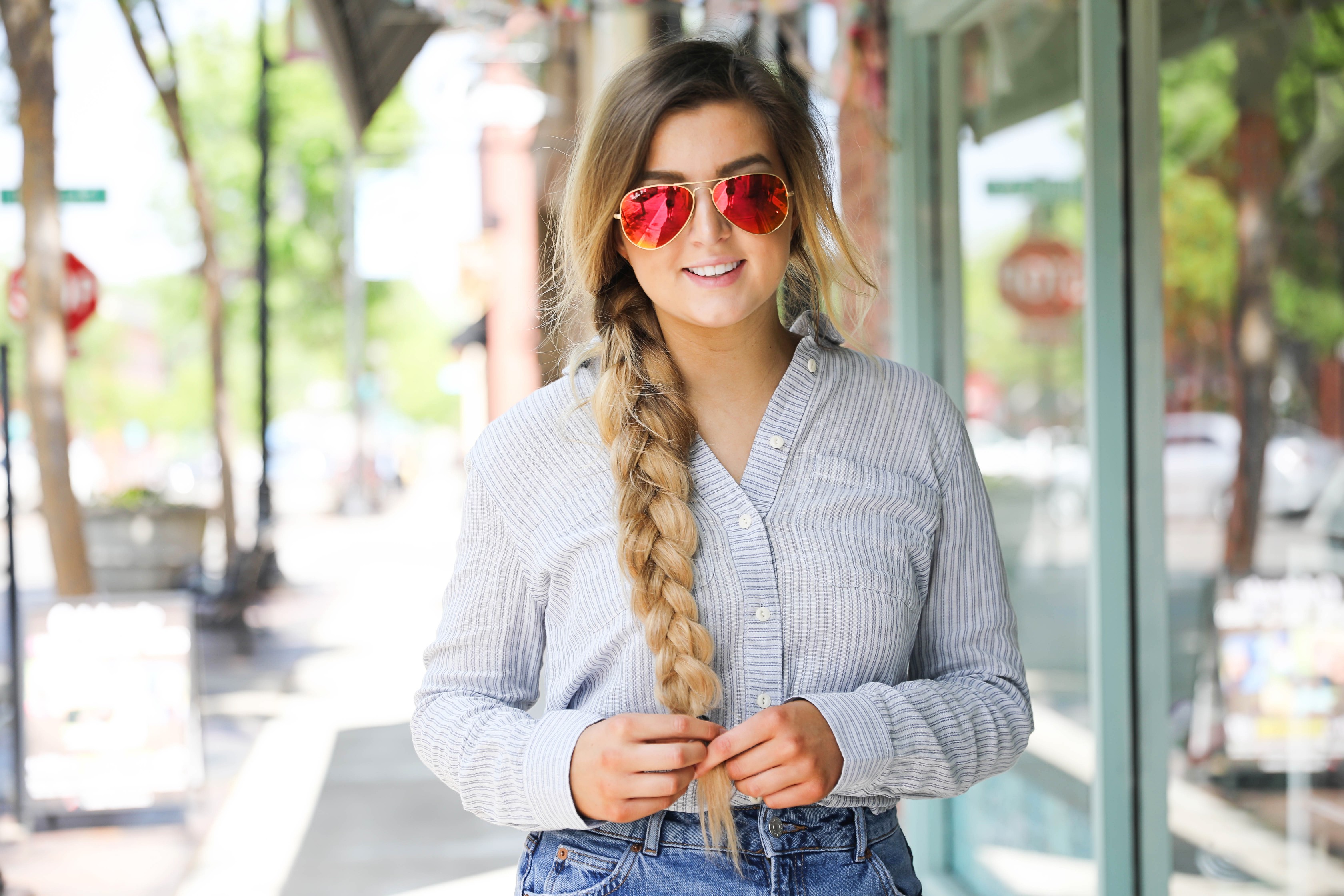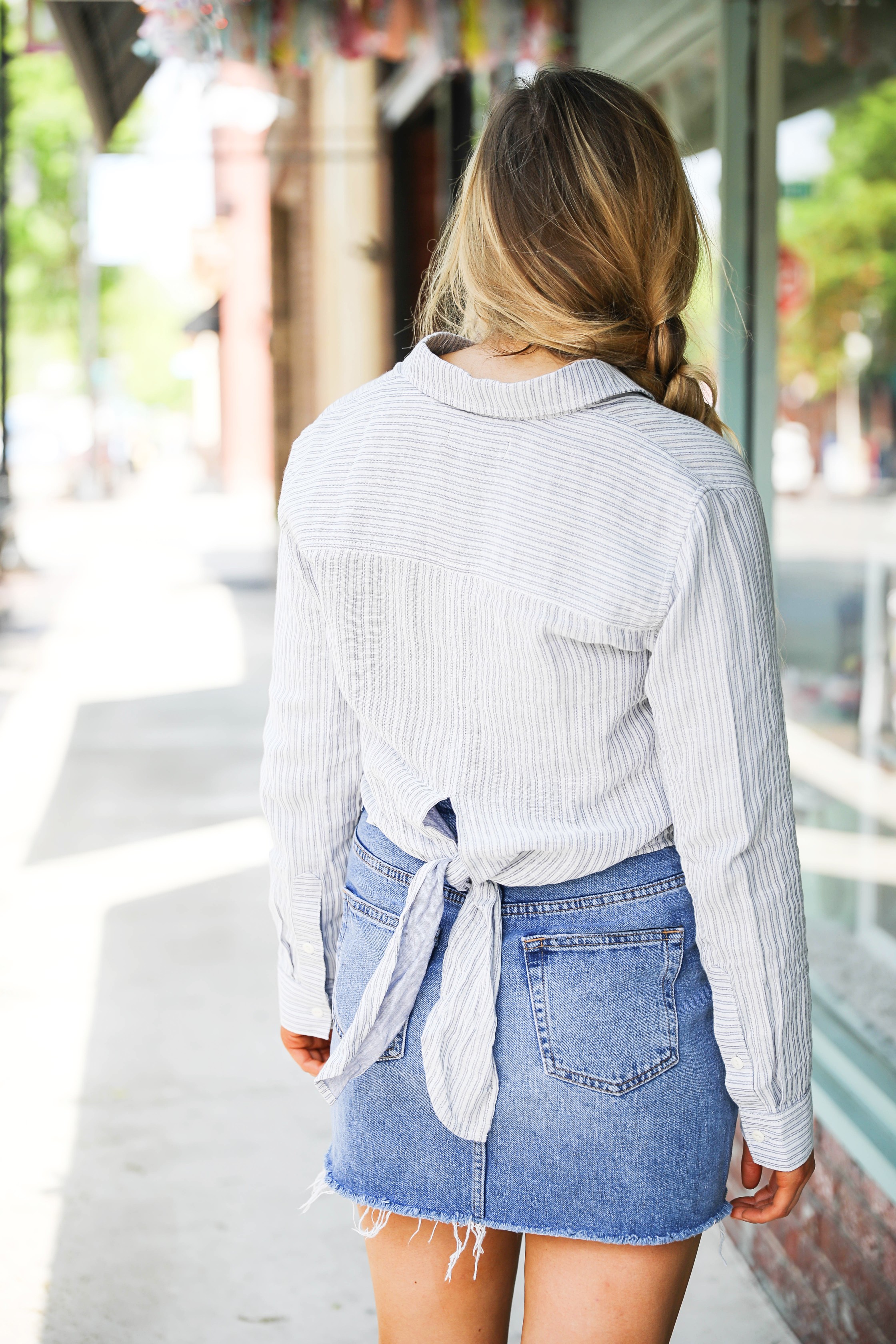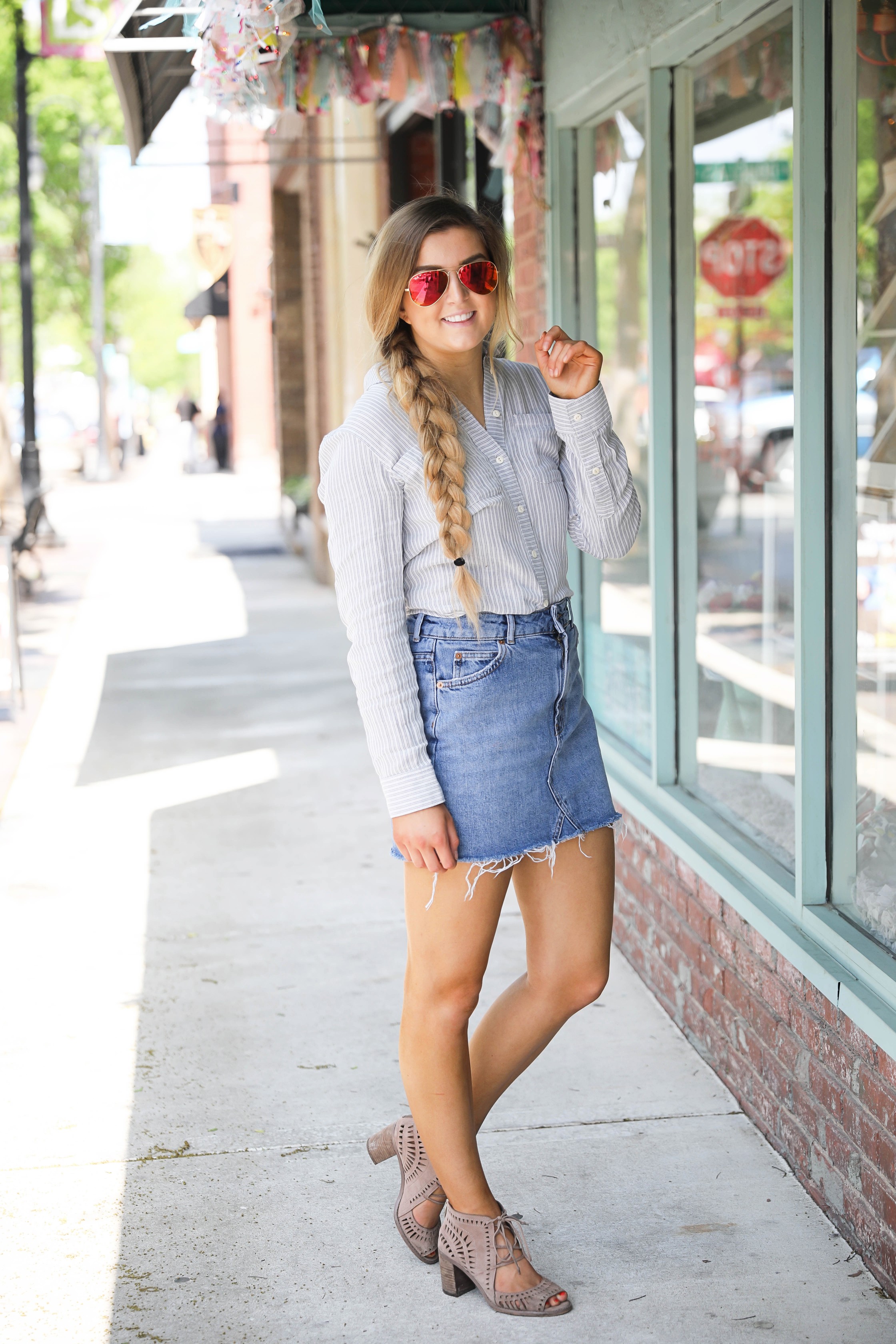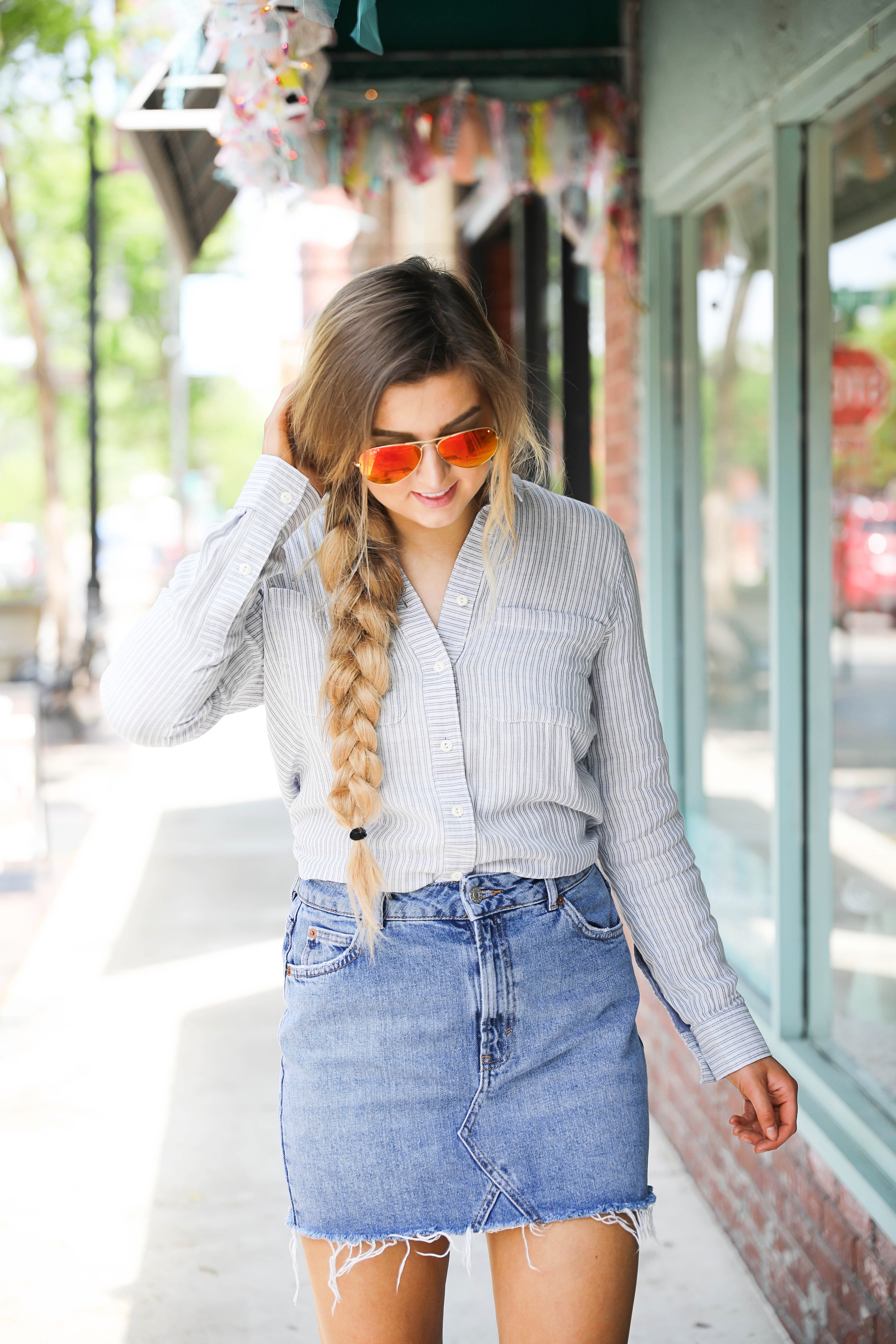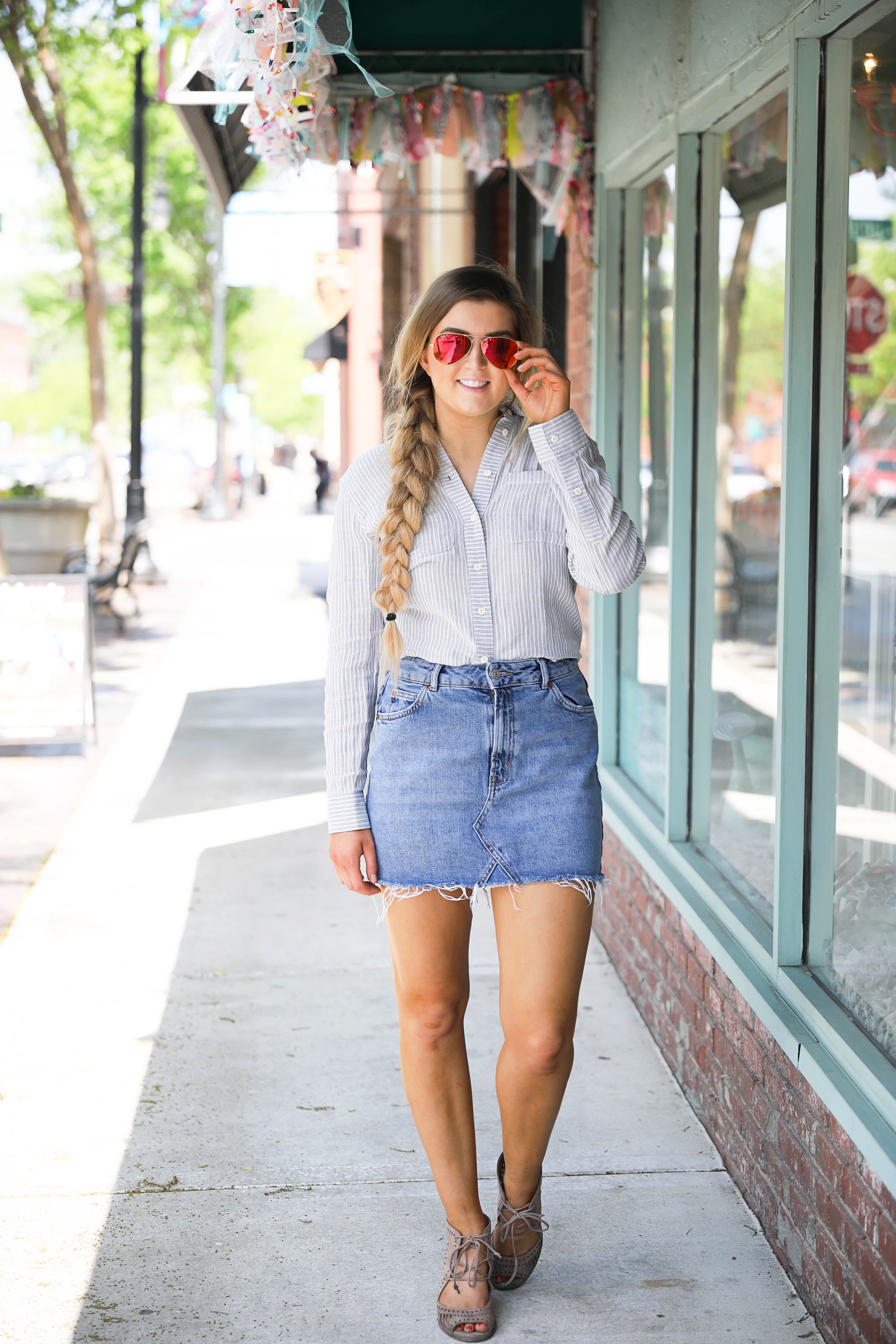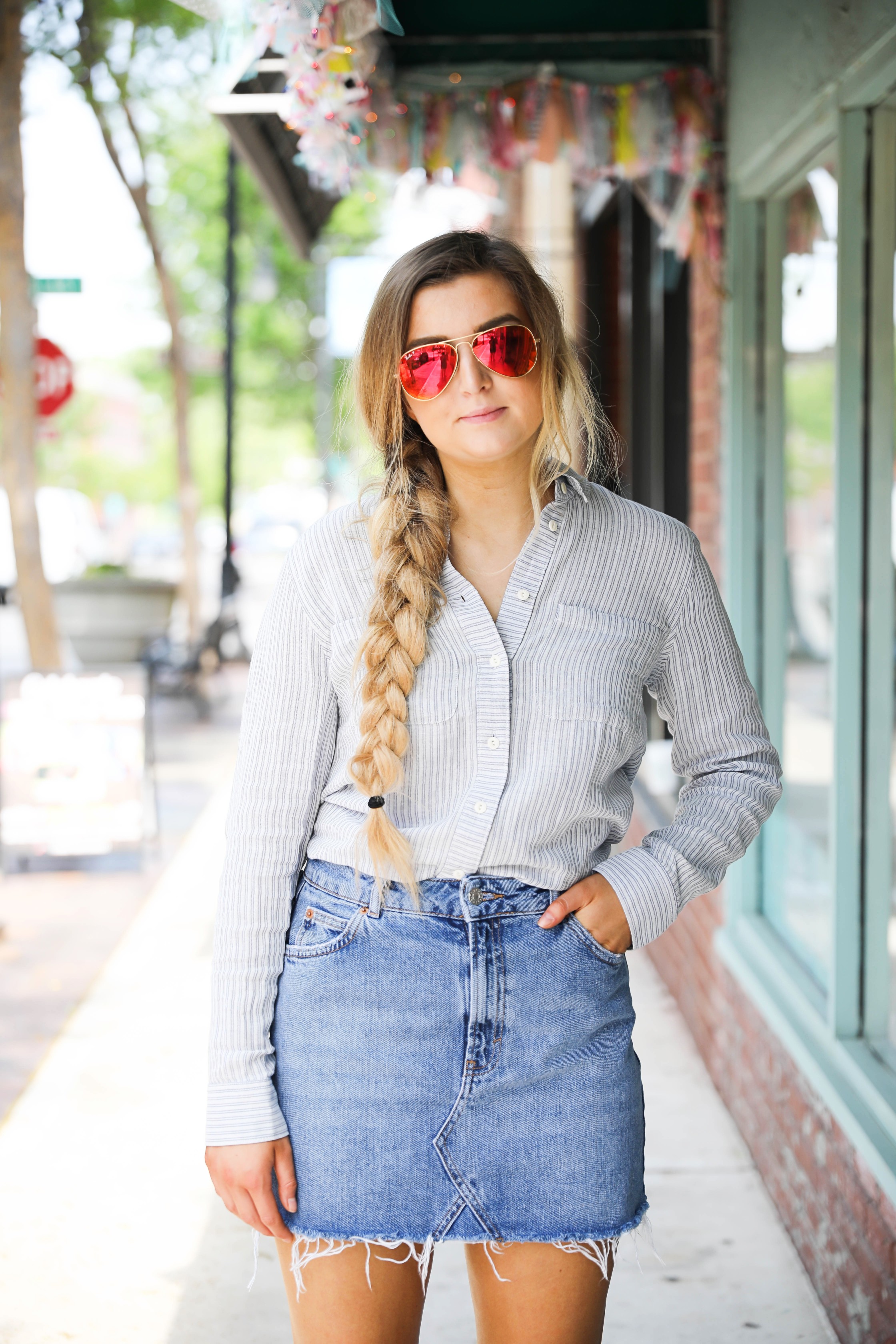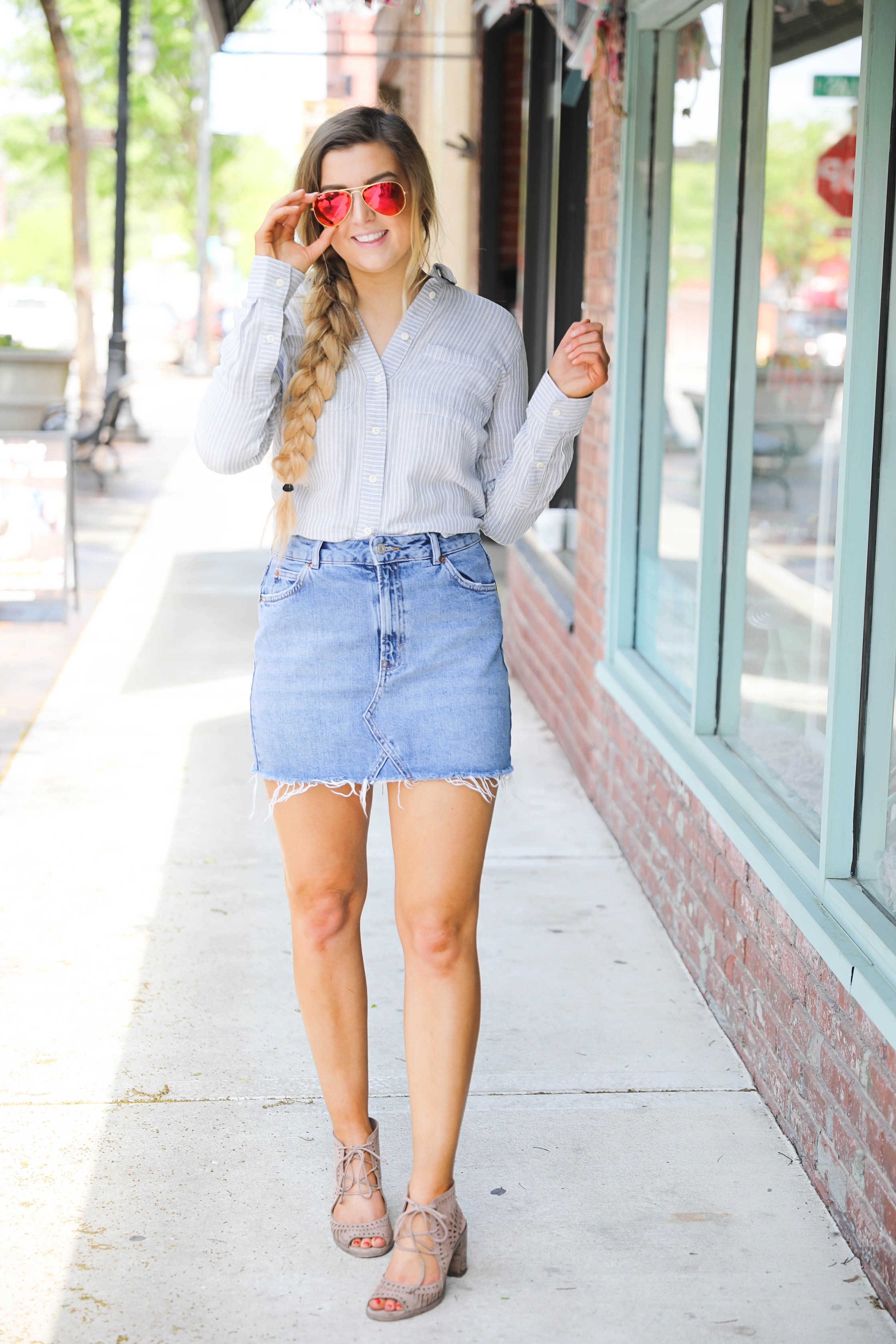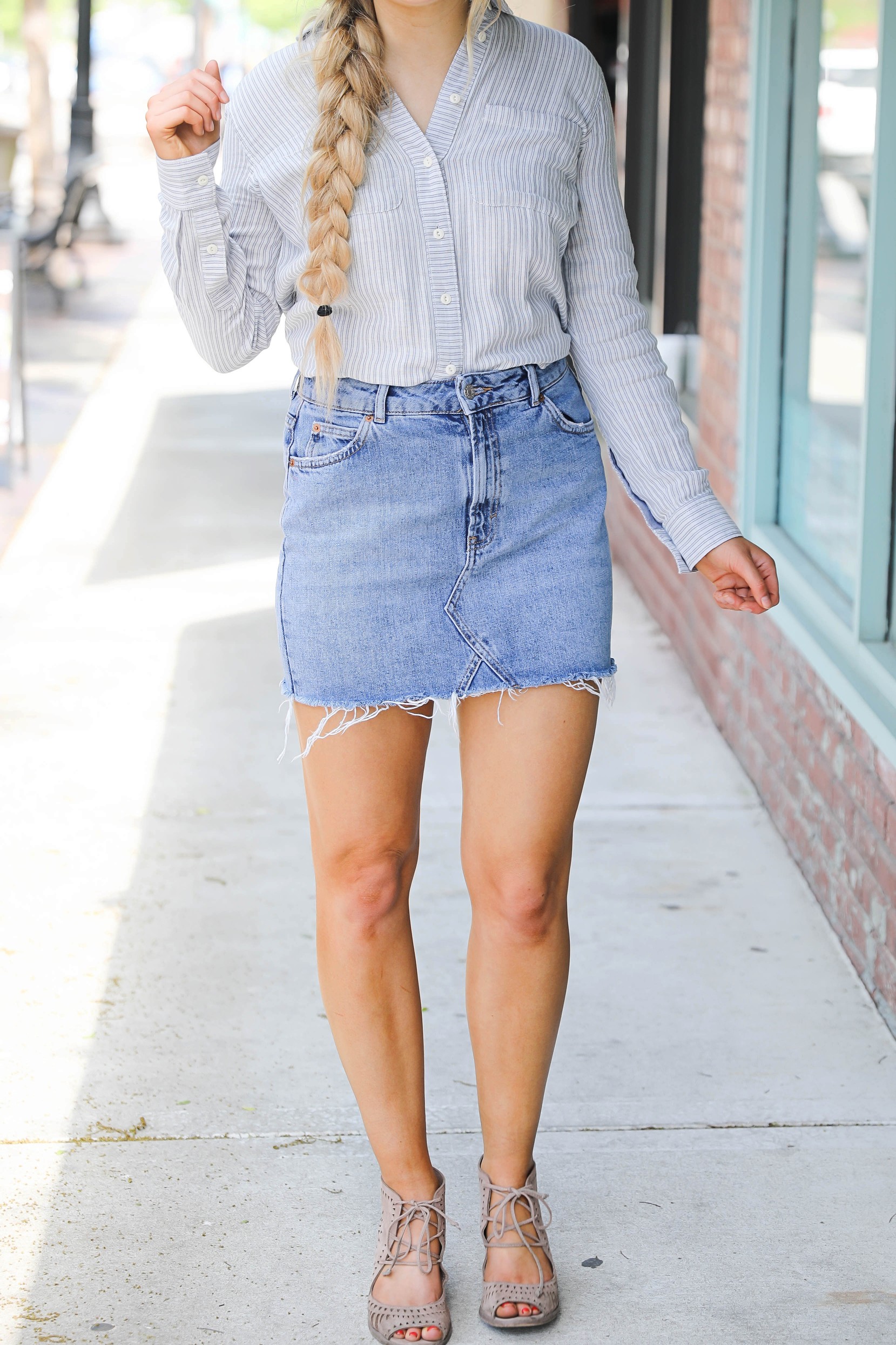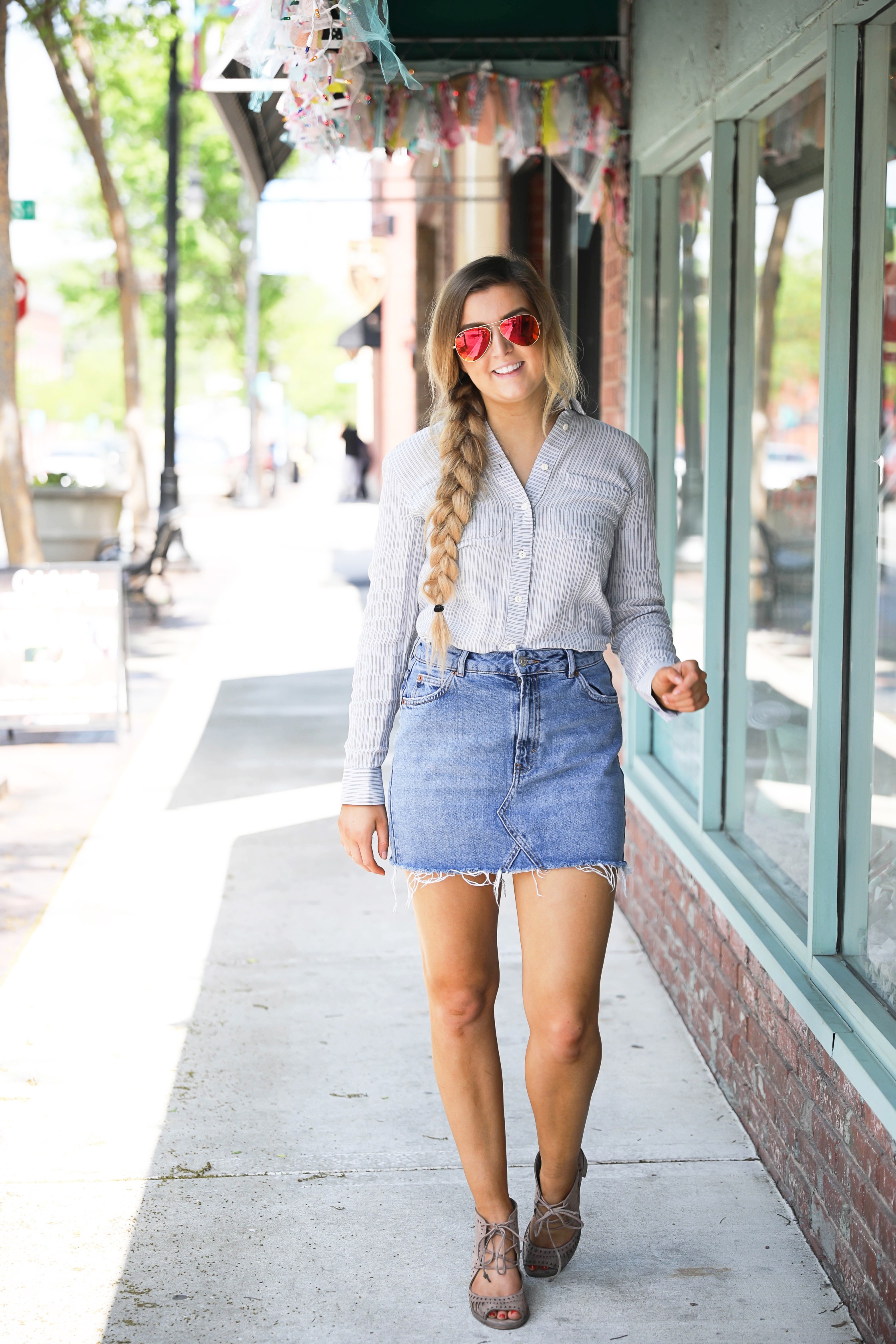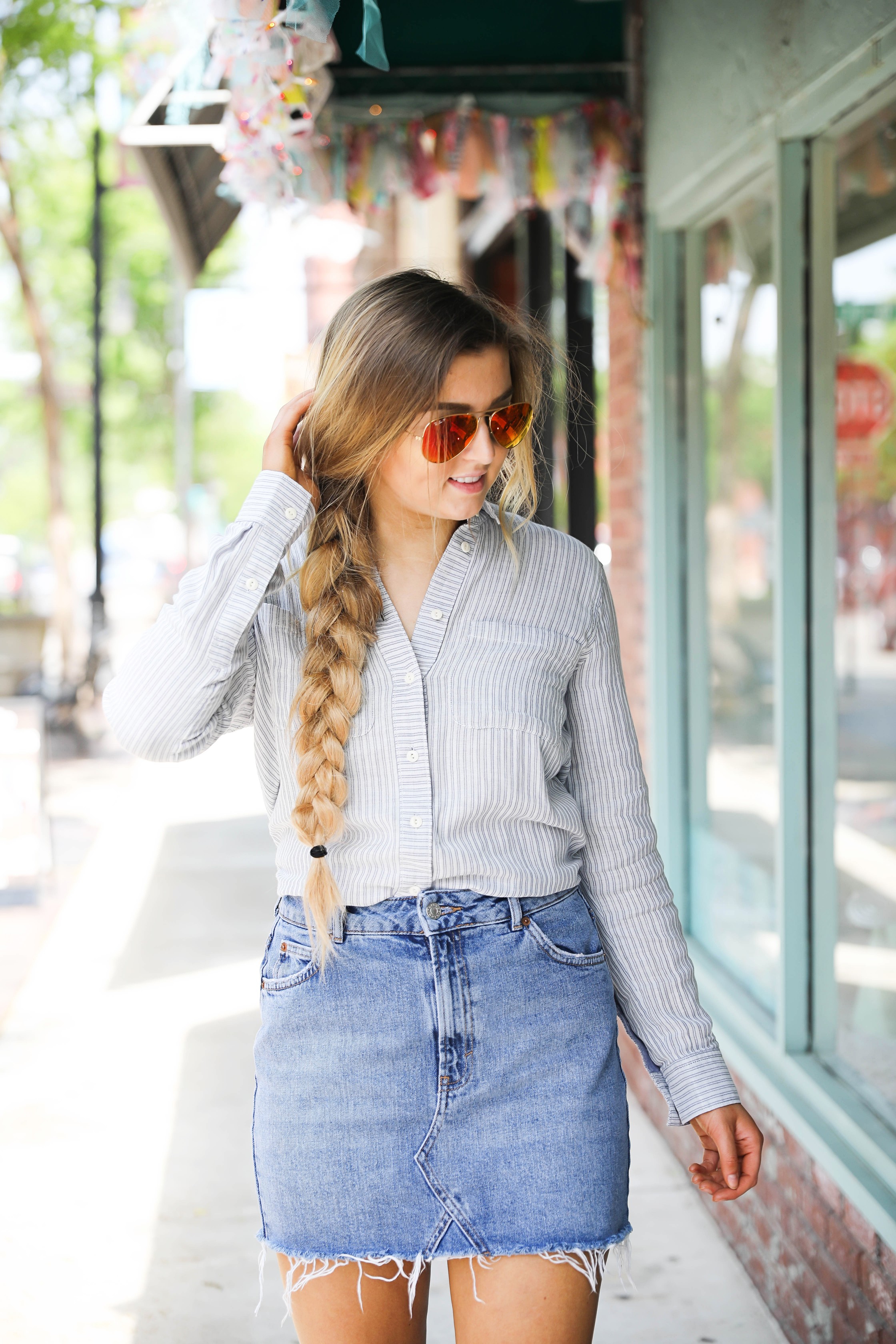 To be honest, I did not think I would be hopping on the jean skirt trend. It's weird now that I'm in my twenties and tends grin my childhood are back in haha! I held off for quite awhile, but the other day I caved and bought this skirt from the Topshop section of Nordstrom! Surprisingly this was the first jean skirt I tried and I loved it! It fit really nicely and I think it look flattering on. There are so many way to style jean skirts so I linked some cute tops below for some more ideas! I love this look because it's super simple.
My mom and I took these photos in downtown Lee's Summit the other day and it brought back so many memories from my childhood. I lived in Lee's Summit, MO the first few years of my life, and although I don't remember those times, we spent a lot of time going there growing up because our family lives around the area! There was this little coffee shop I used to go to with my grandma and my sister and I would get the yummiest chocolate filled wafers (that sort of tasted like these). Such a random but happy memory!
Speaking of random things – I am about to take 10+ hours of flights in a few days so please leave suggestions for movies or shows I should download to watch!

xoxo,
Lauren Emily Lindmark
Copyright © 2017 dailydoseofcharm.com