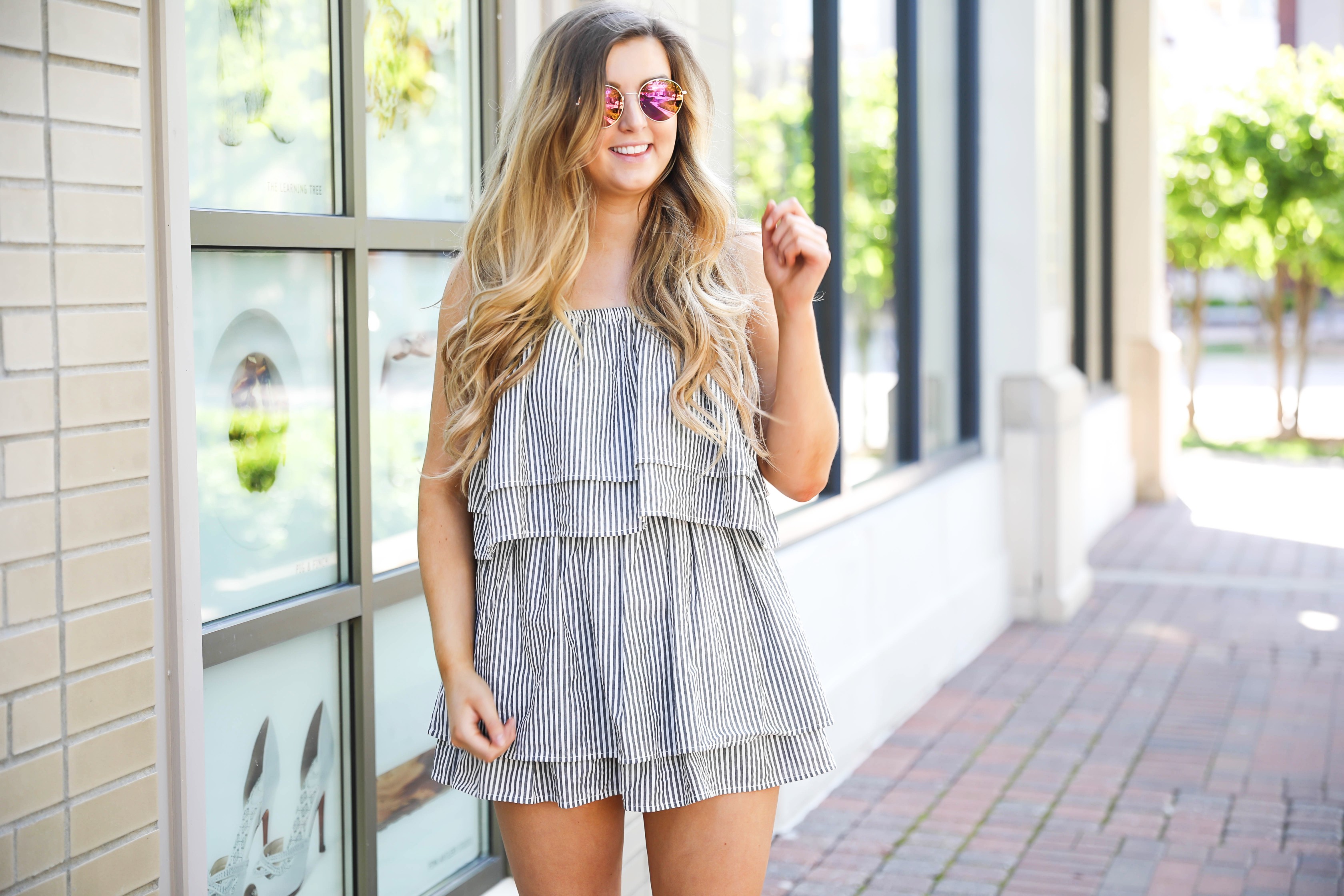 Ruffled Striped Dress | OOTD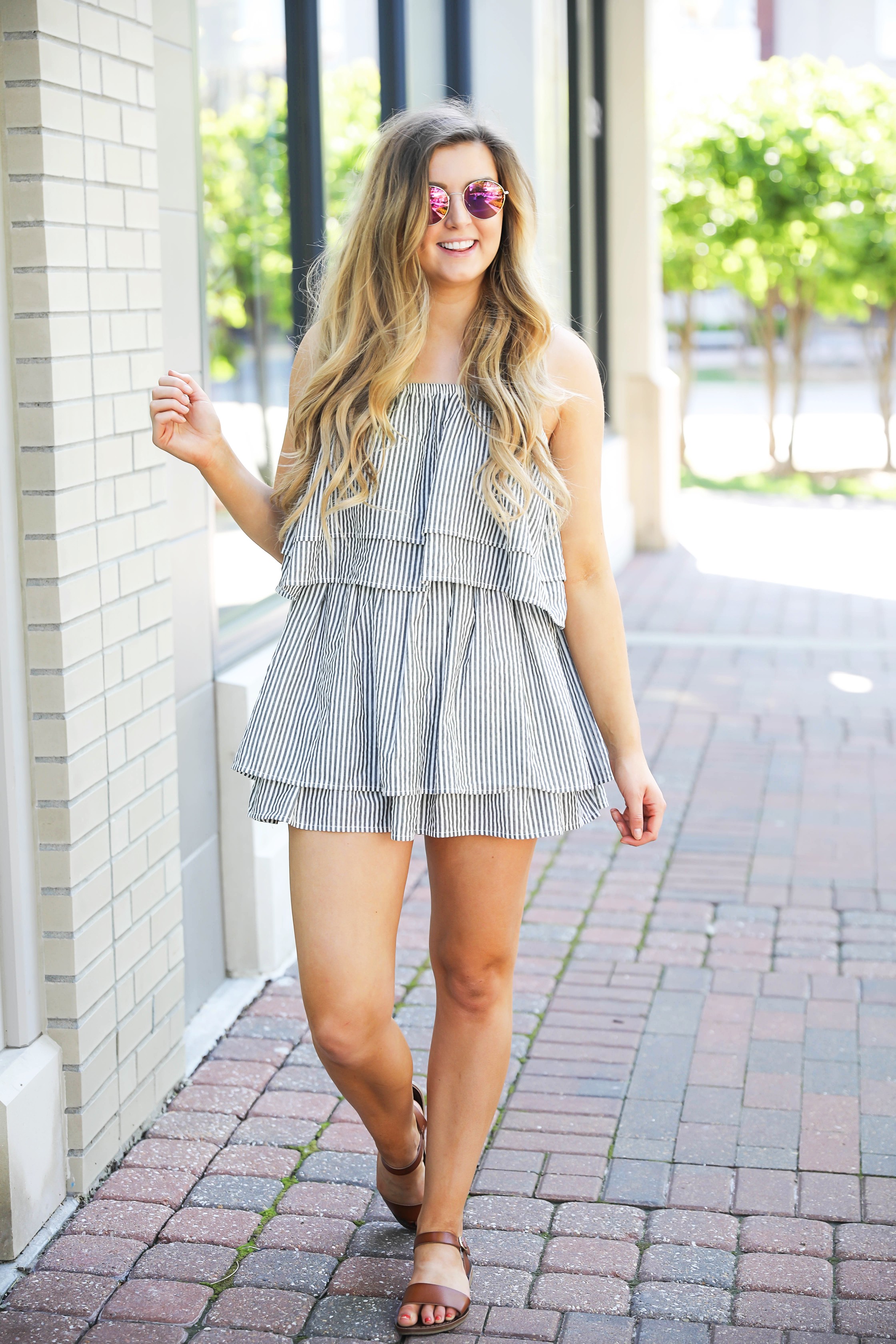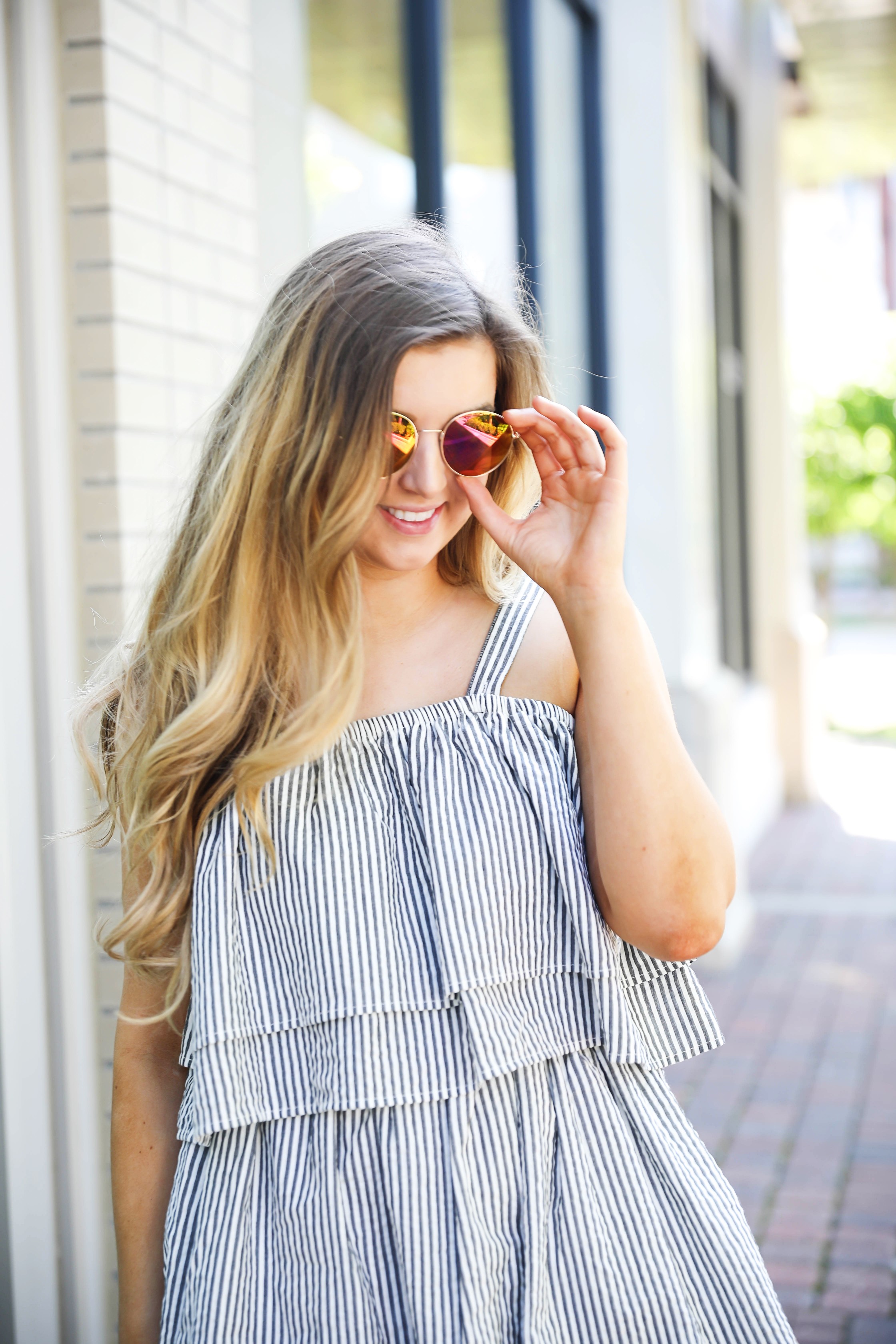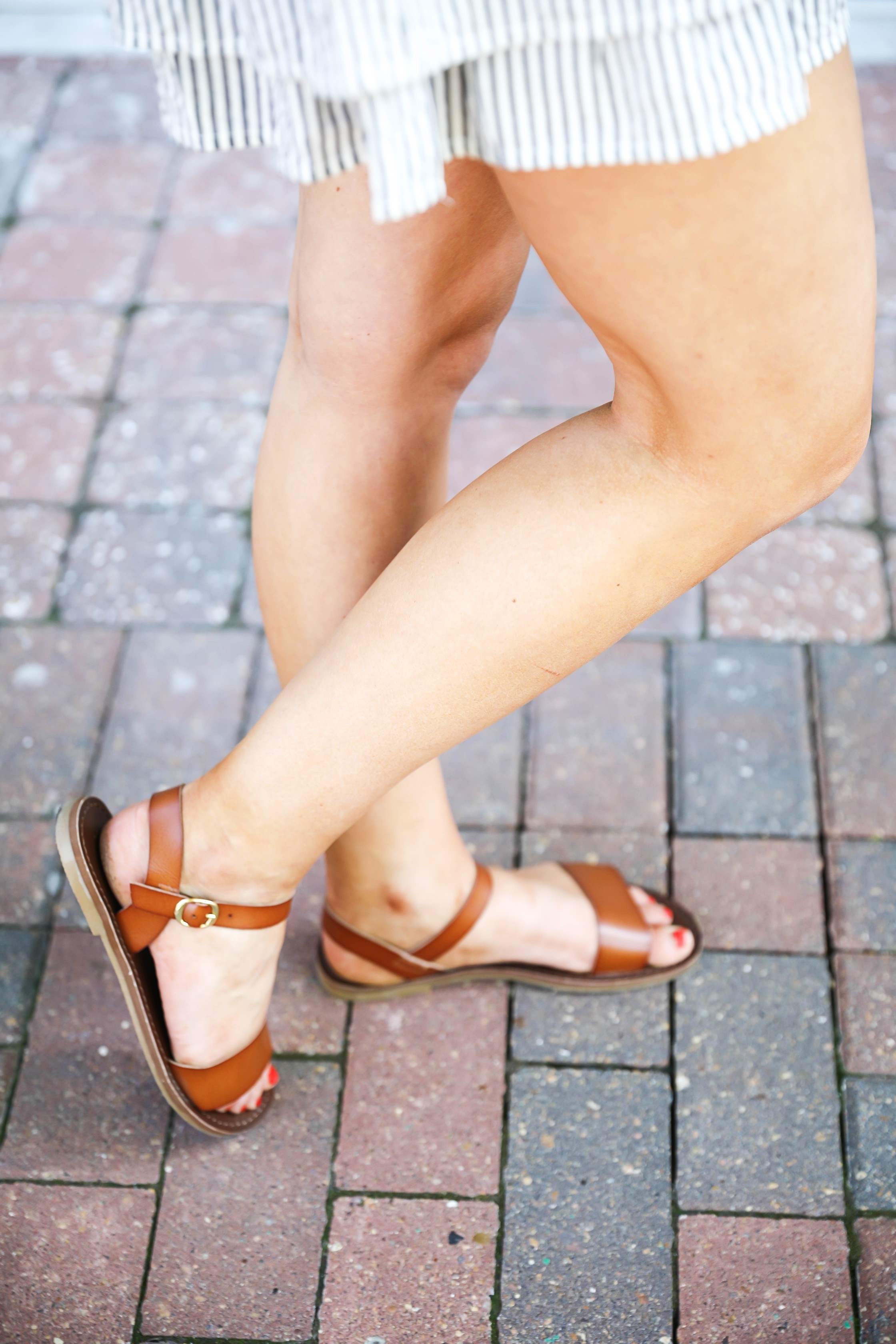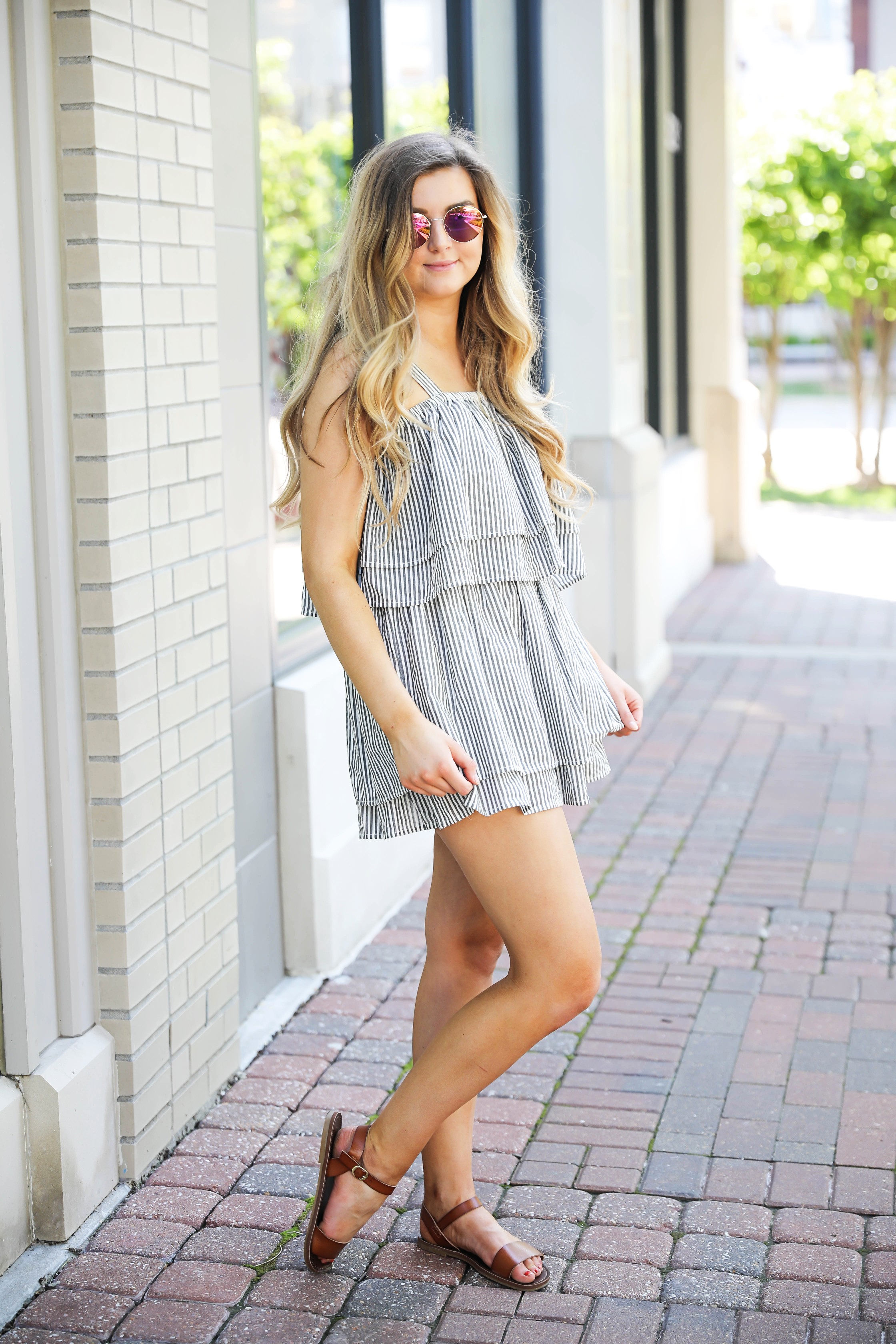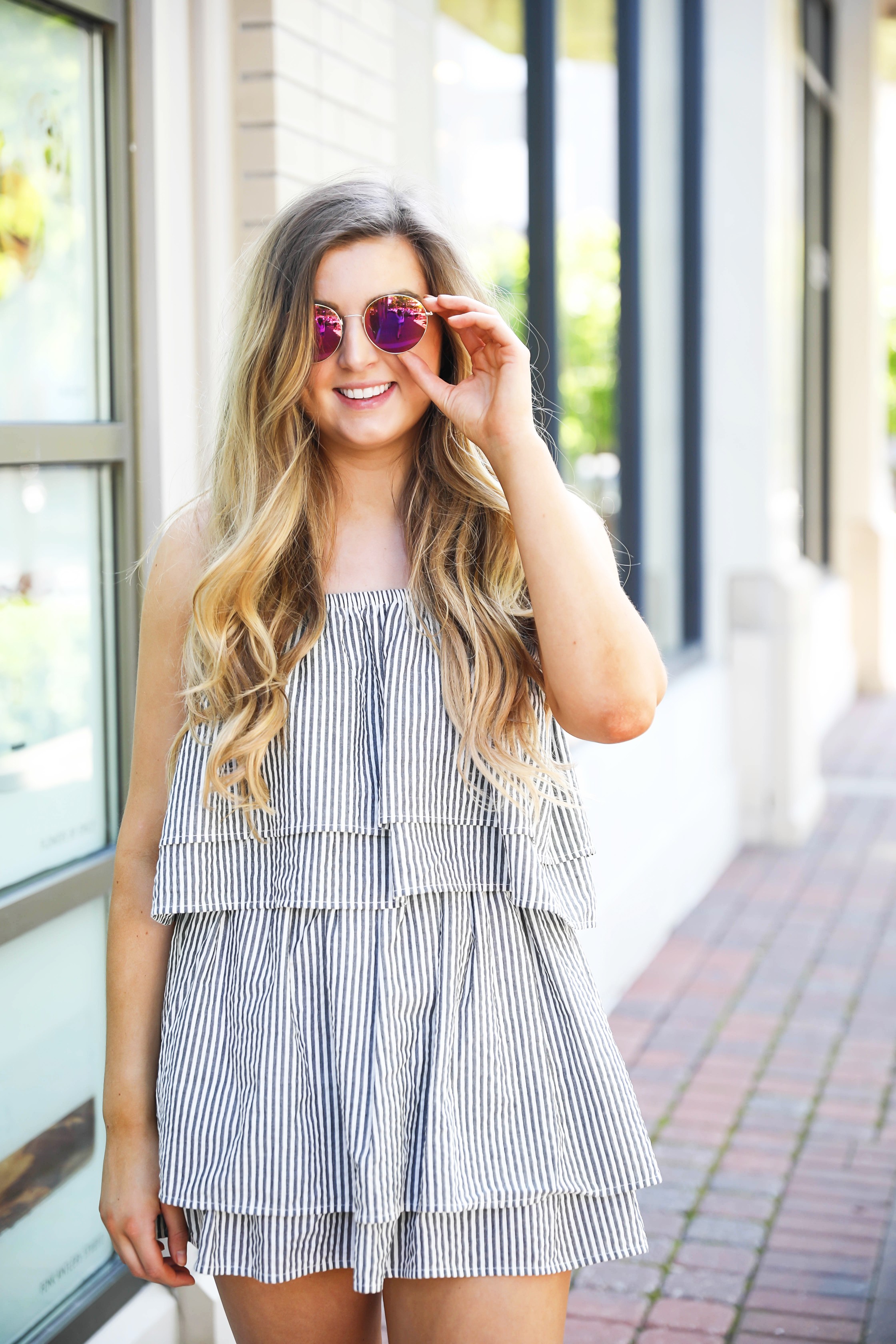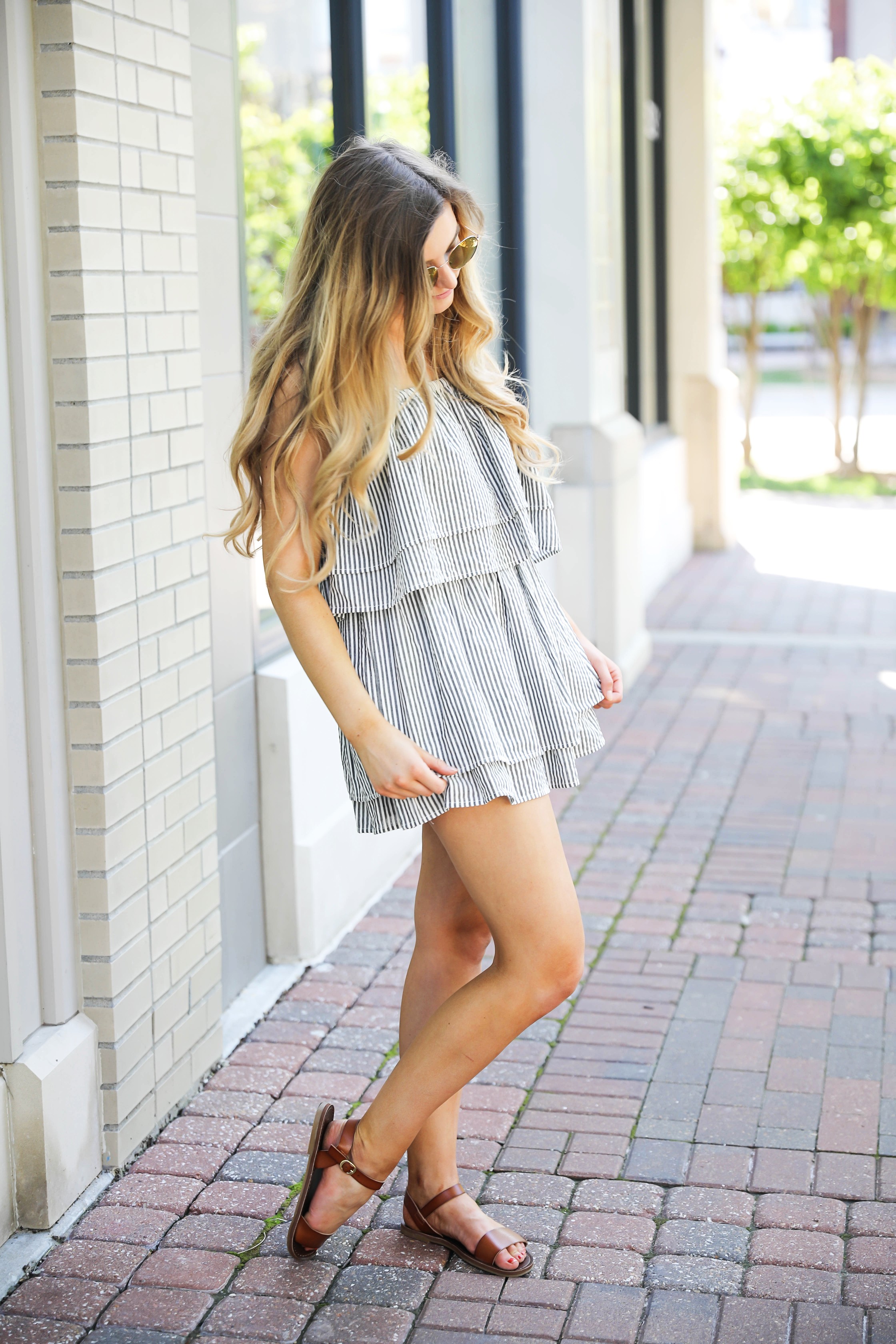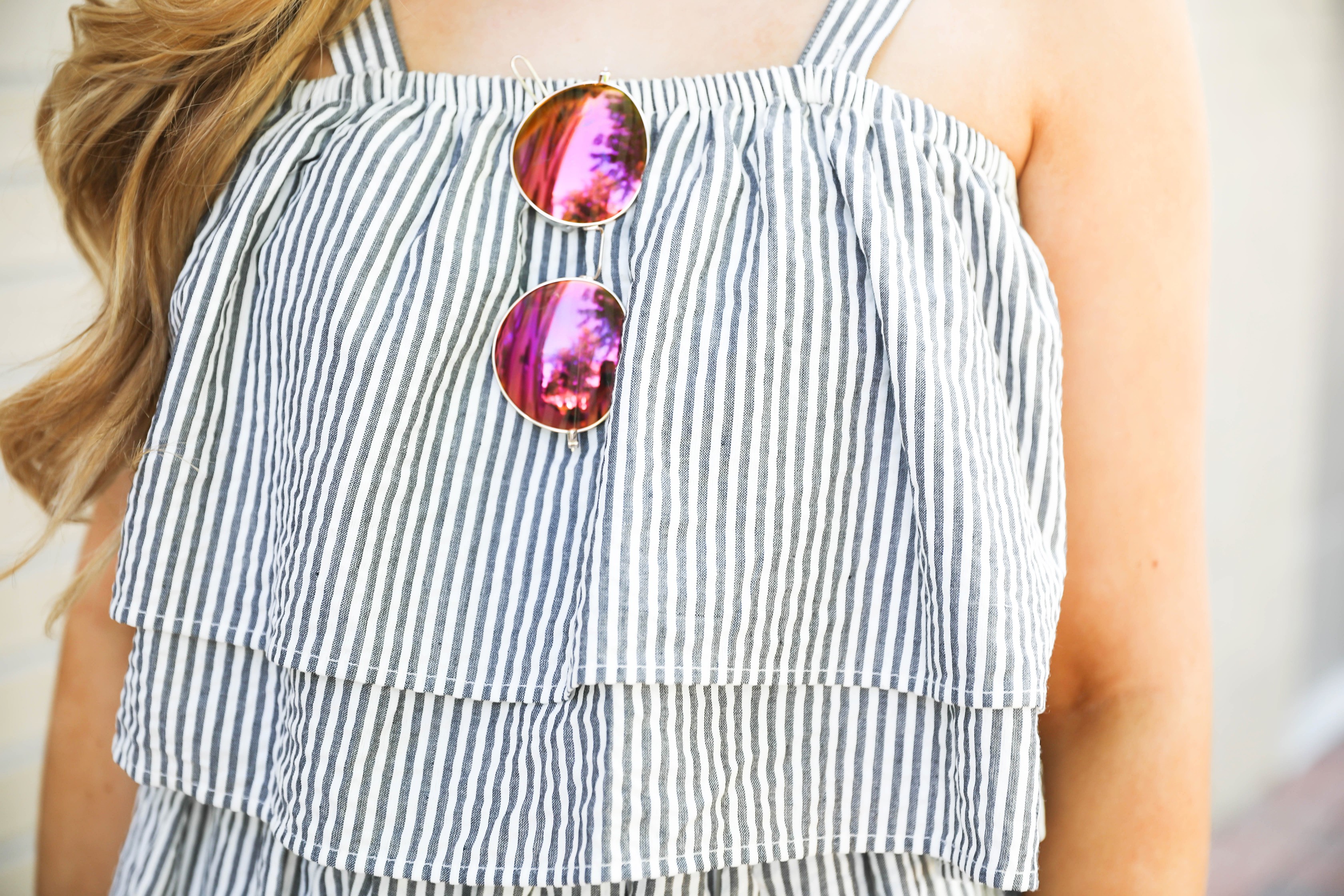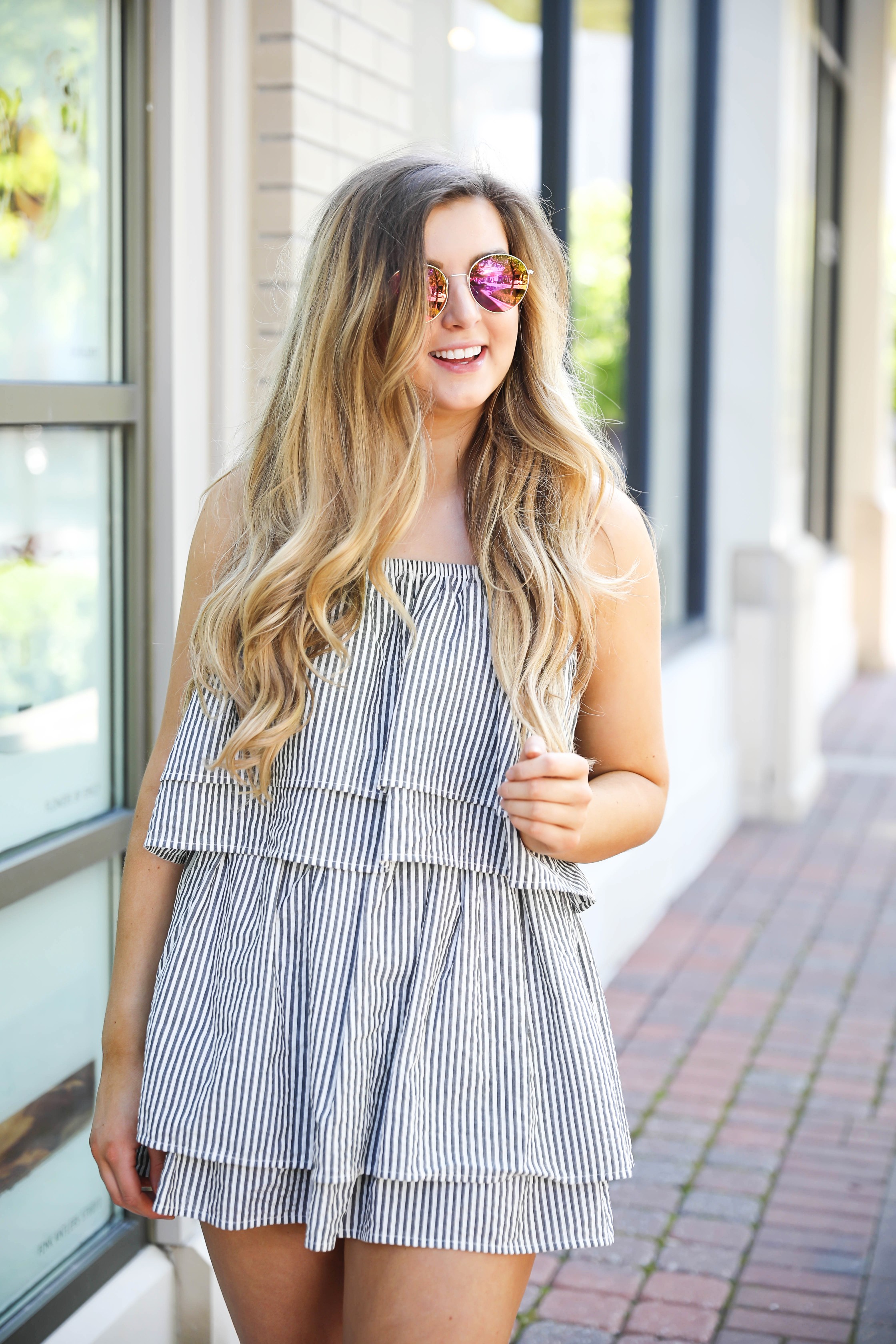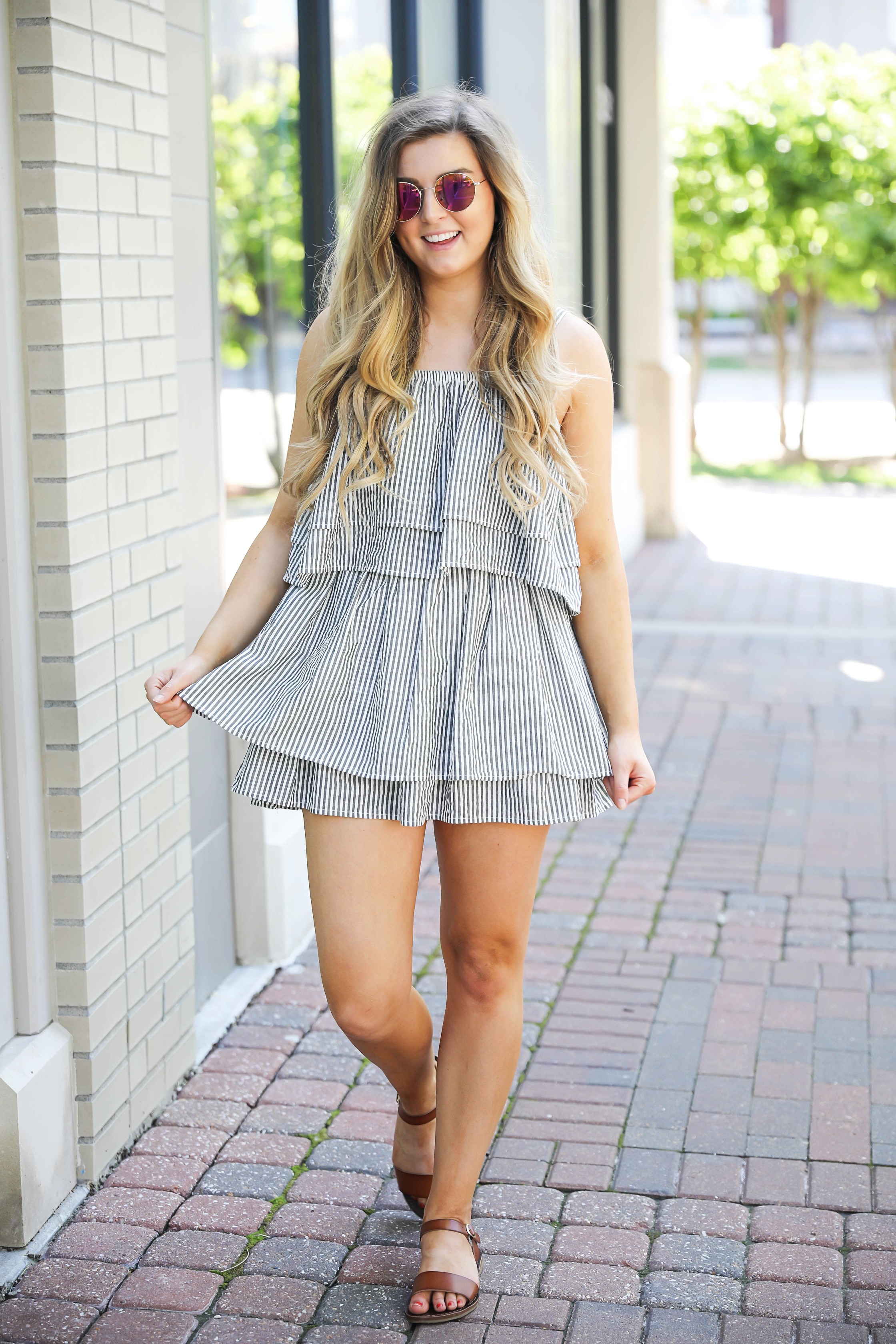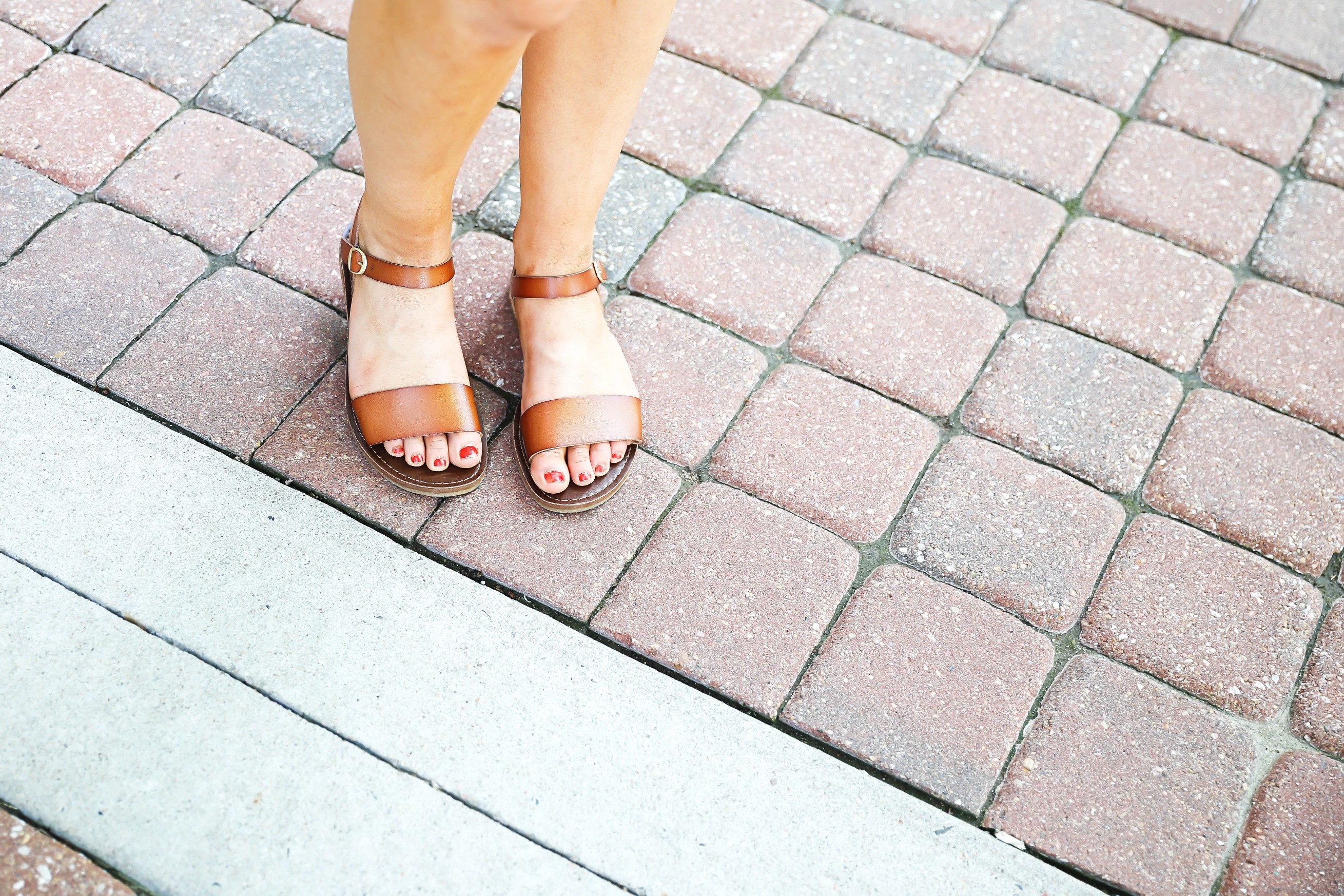 GUYS!! I am officially in Italy when you are reading this and I can't believe the day is finally here! I am currently writing this on the plane from the US to Venice, my flight is supposed to get in at 9:00 a.m. Monday, which is 2:00 a.m. Monday Kansas City time… The last few days have been a whirlwind of emotions. My family and I spent Saturday night laughing and crying together talking about me leaving (I have some funny and embarrassing photos and videos haha). My sisters and I all had a sleepover and it made my heart so happy! I am missing them so much, but I know this next month will fly by while I am in Italy!
This dress is one of my favorites in my closet right now. The ruffle is actually supposed to go over your shoulders (like an off the shoulder top) and the straps are detachable, but I liked how it looked this way! I paired it with my new favorite sandals that are only $20 that I am going to be wearing 24/7 in Italy! They are sooo comfy and cute! I also love how these sunglasses look in different angles when they pick up the light – and they're only $12!! This whole outfit is just so amazing haha!
I can't wait to share some Italy posts with you guys. As of right now I have some pre-shot outfits to put up while I am adjusting to life here. I am thinking on Fridays I will put up a weekly vlog and recap with photos! Let me know what you think!
Now it's time to get some shut eye on this plane so I can enjoy Italy!
xoxo,
Lauren Emily Lindmark
Copyright © 2017 dailydoseofcharm.com