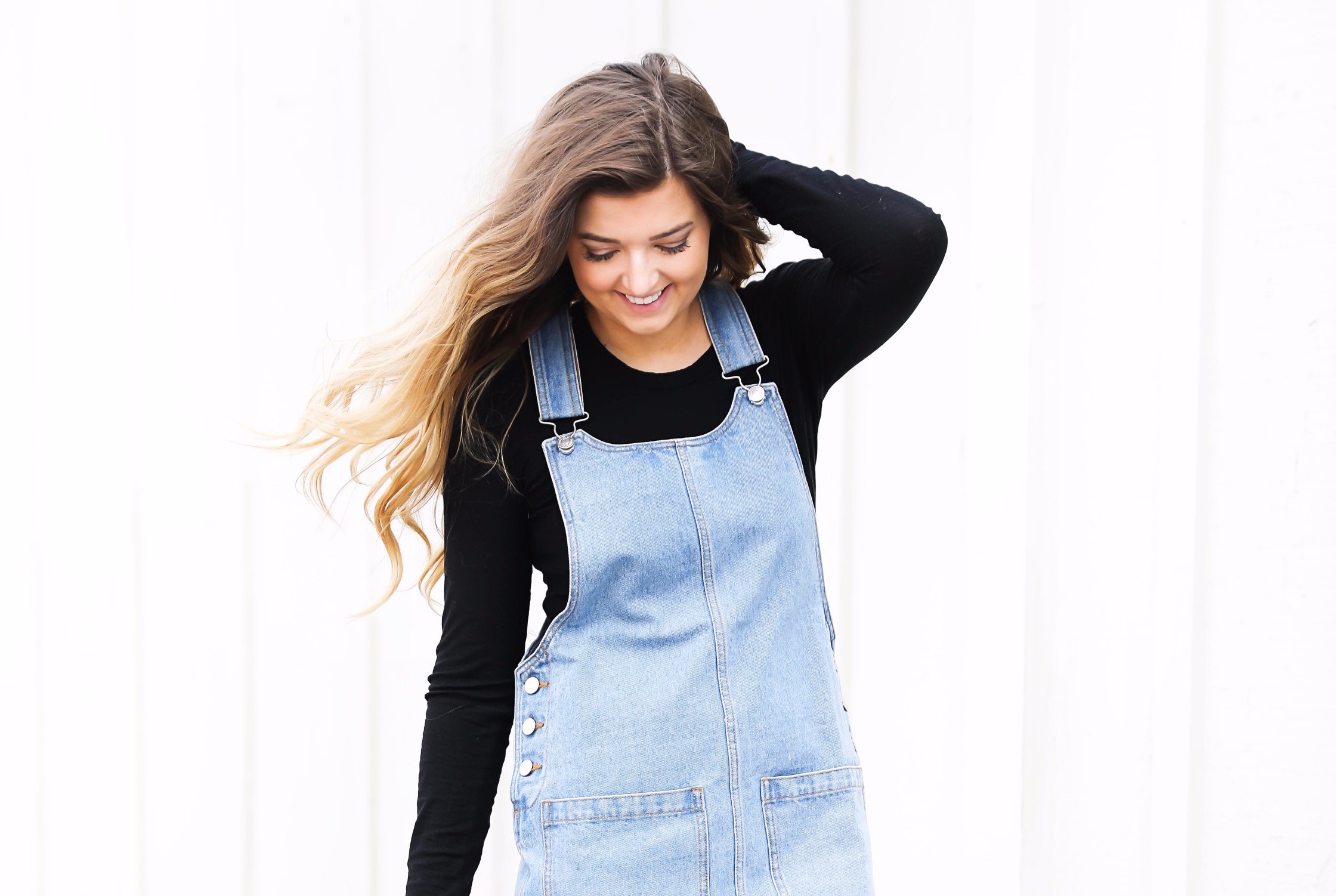 Am I trendy yet?! Styling an Overall Dress | OOTD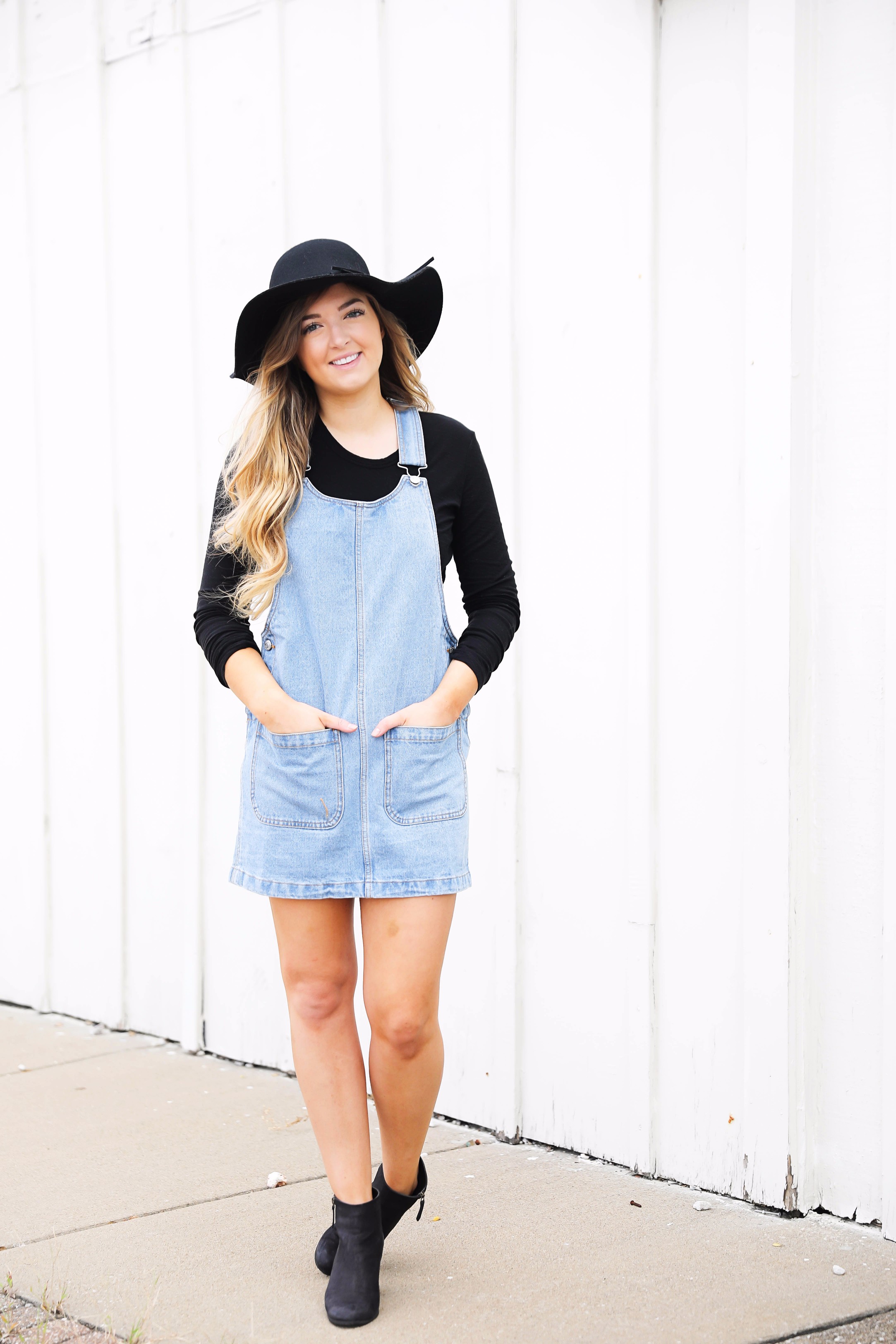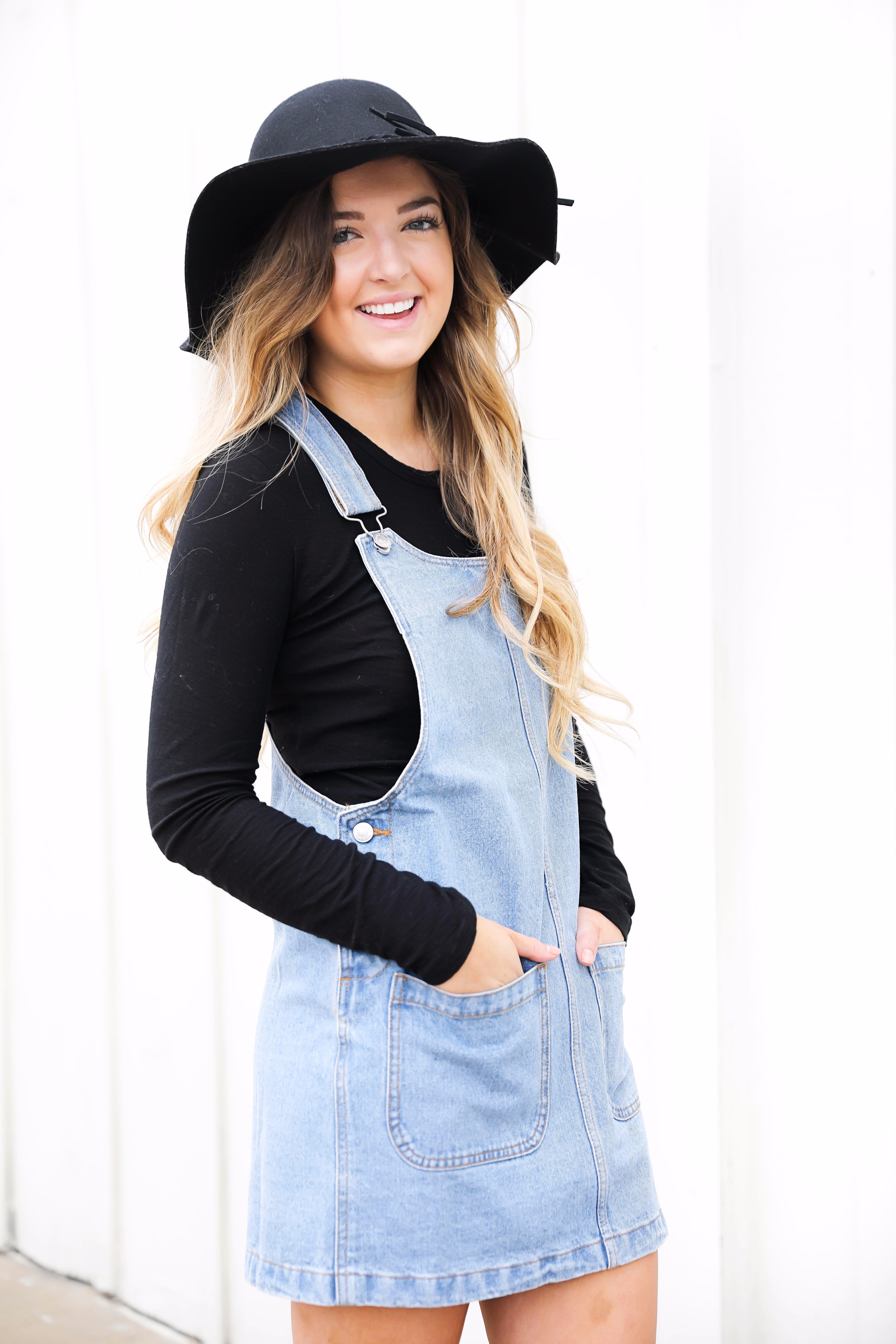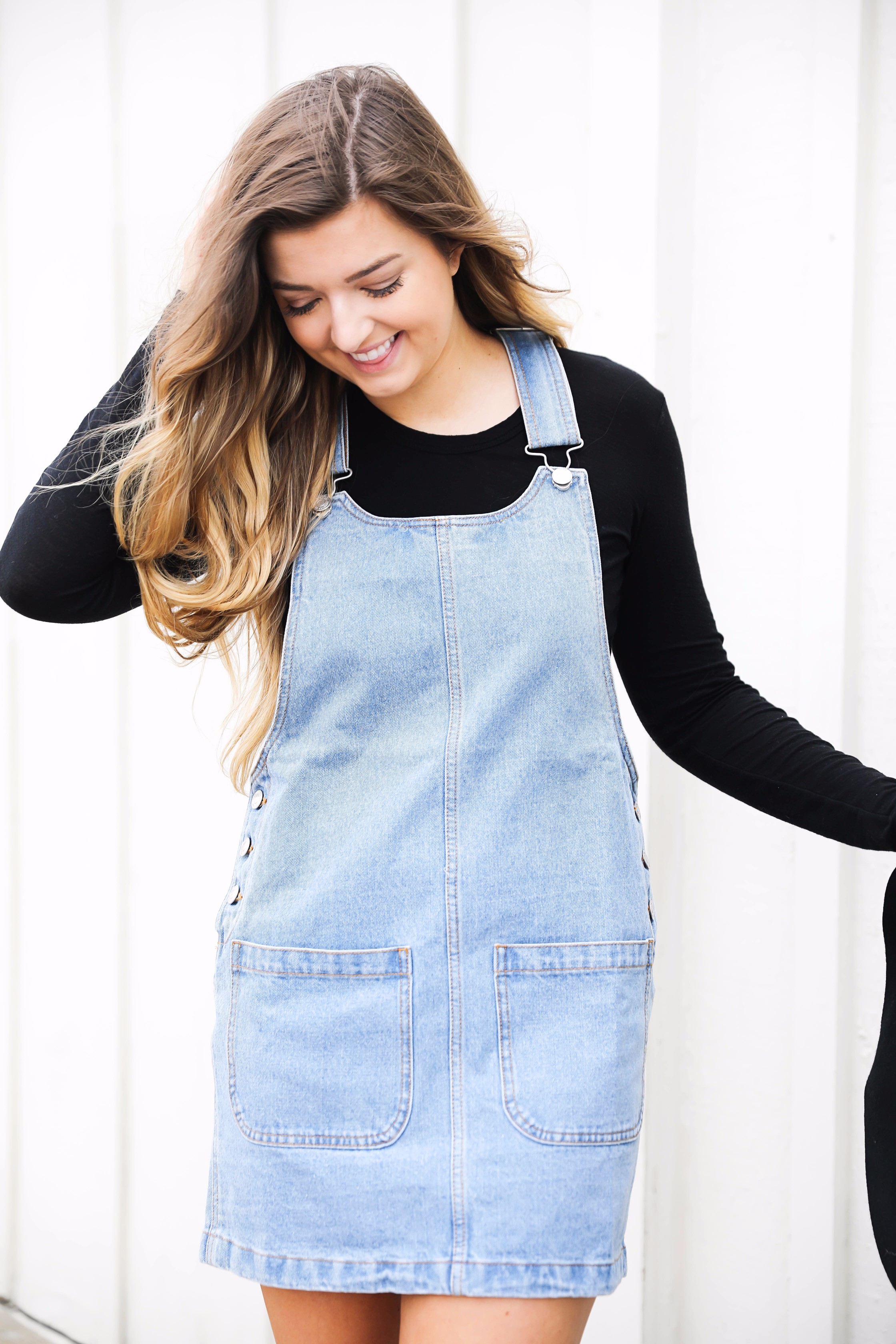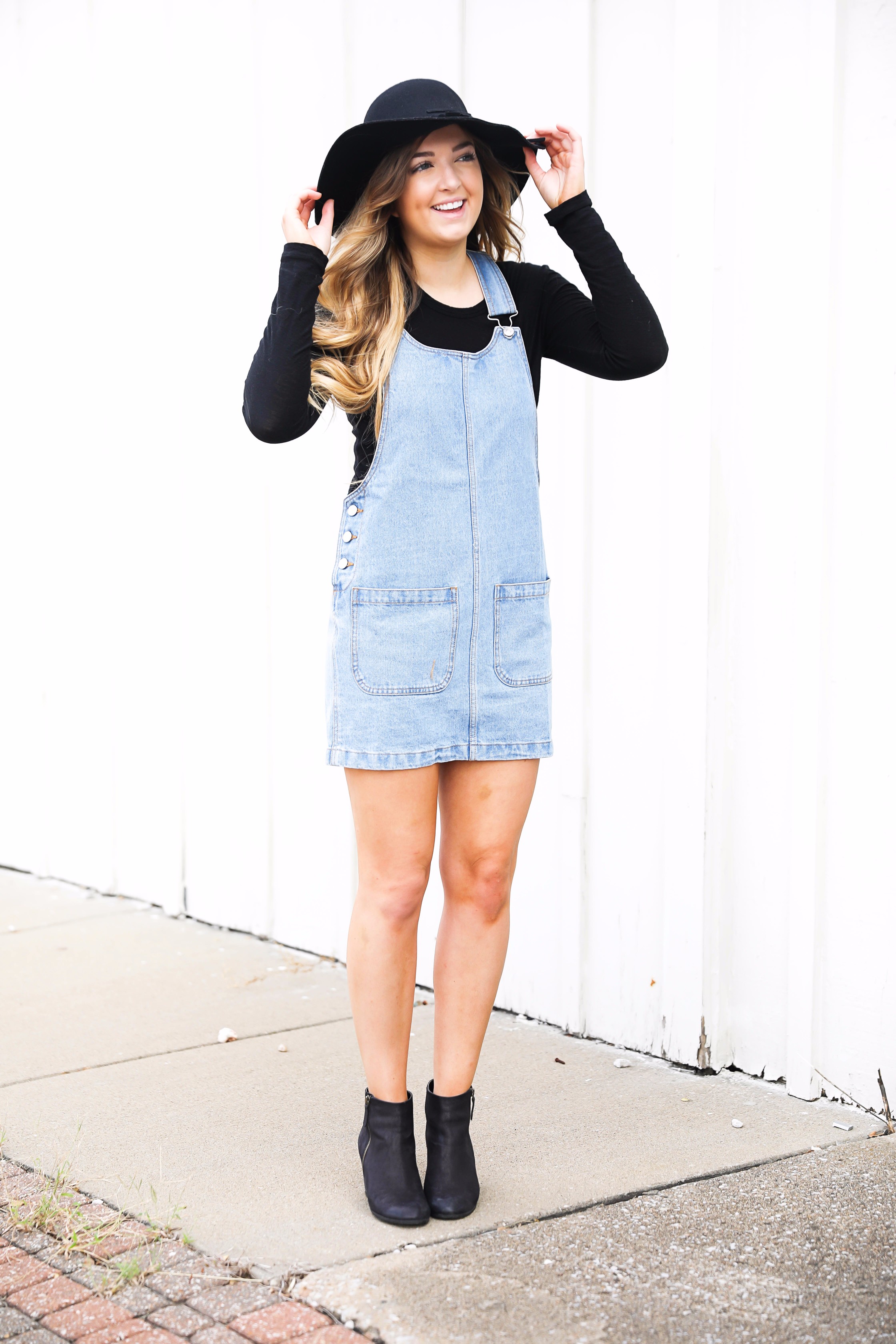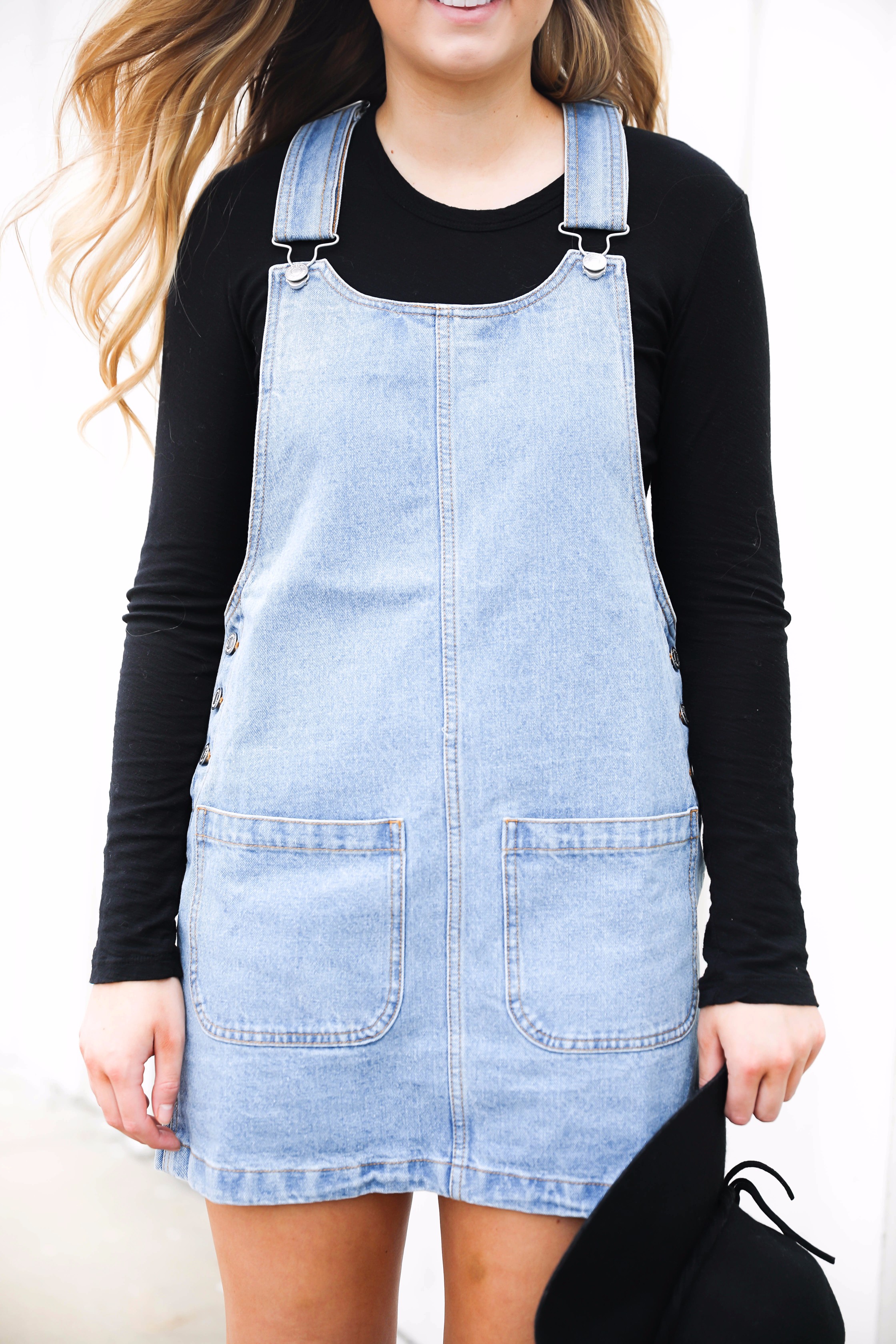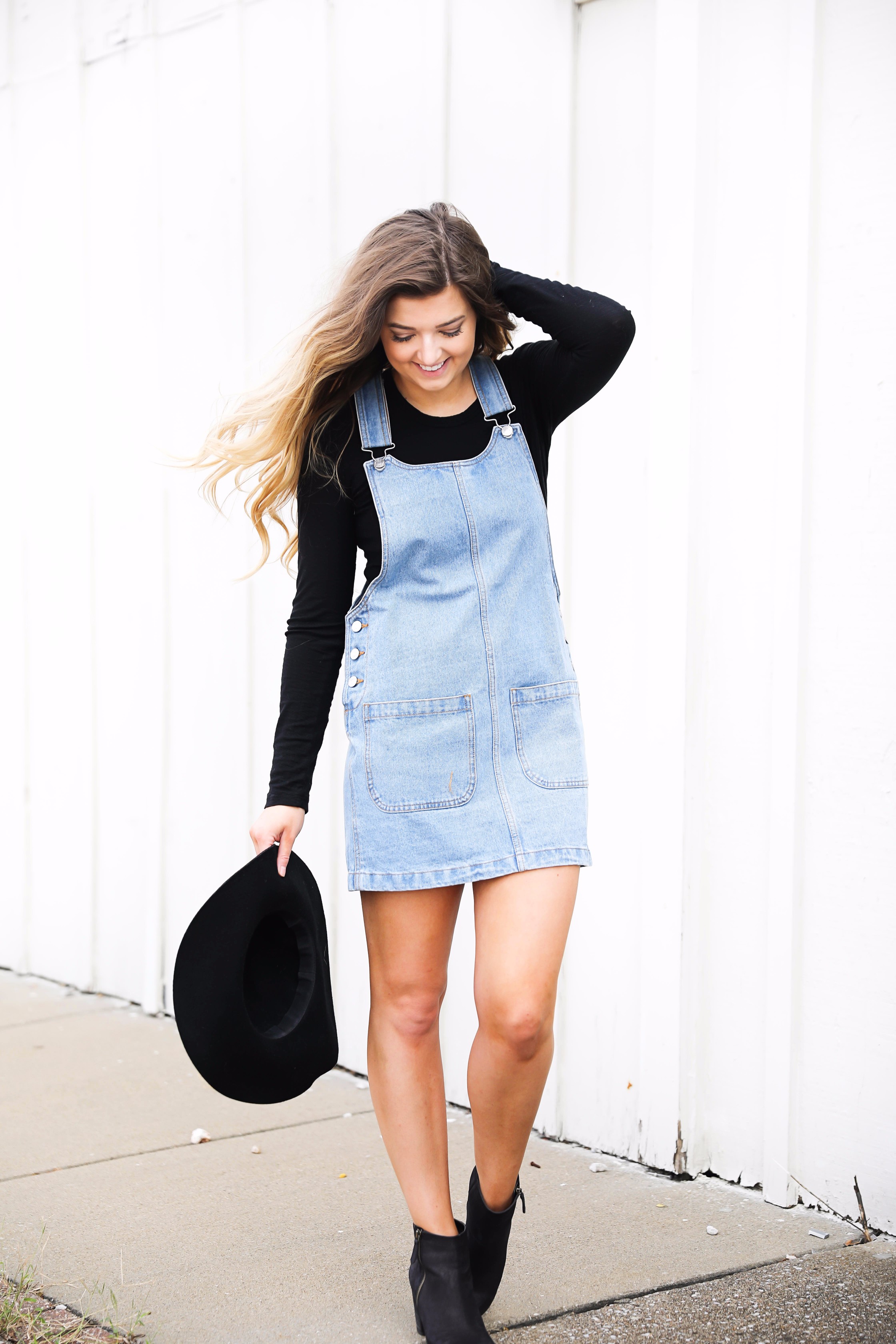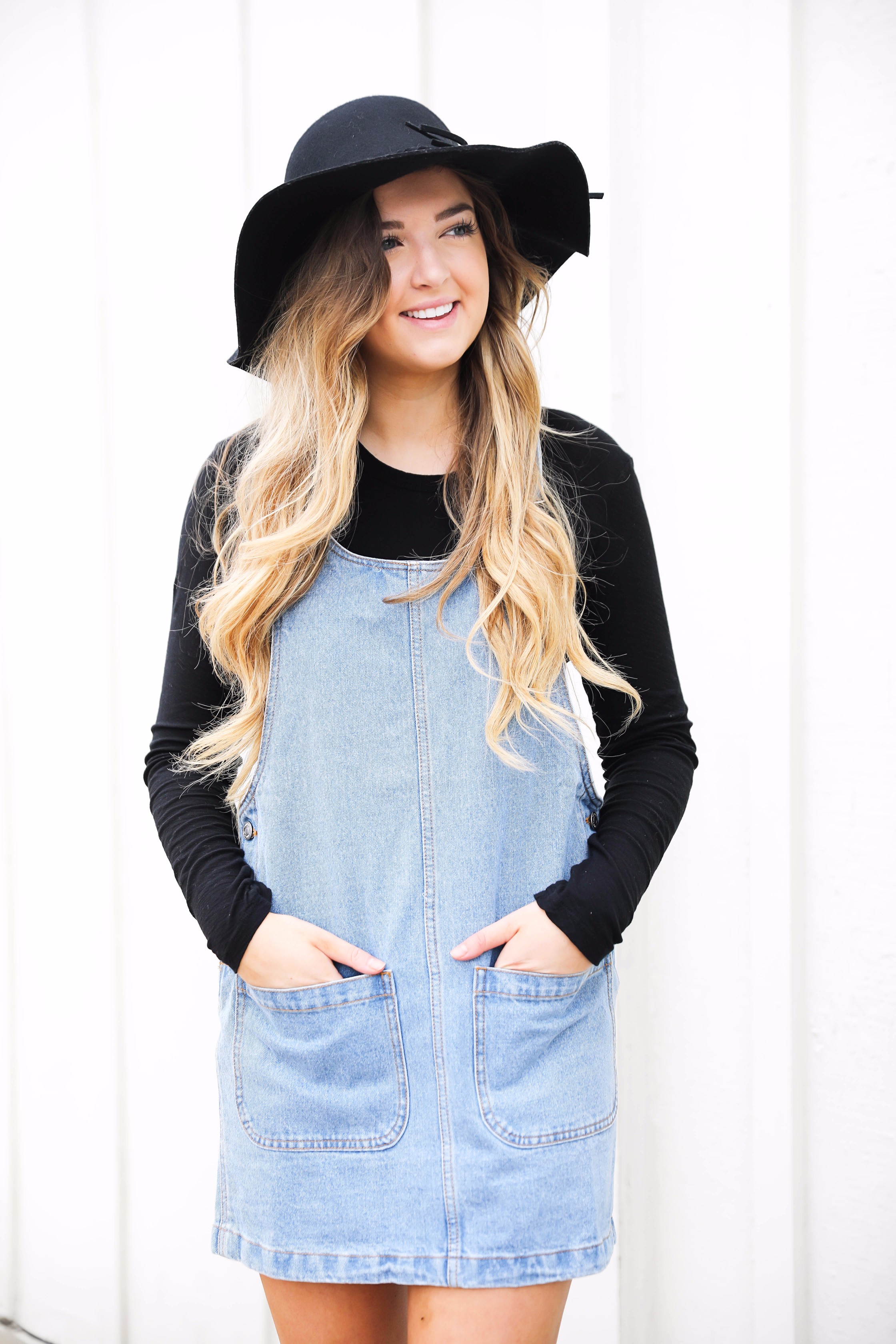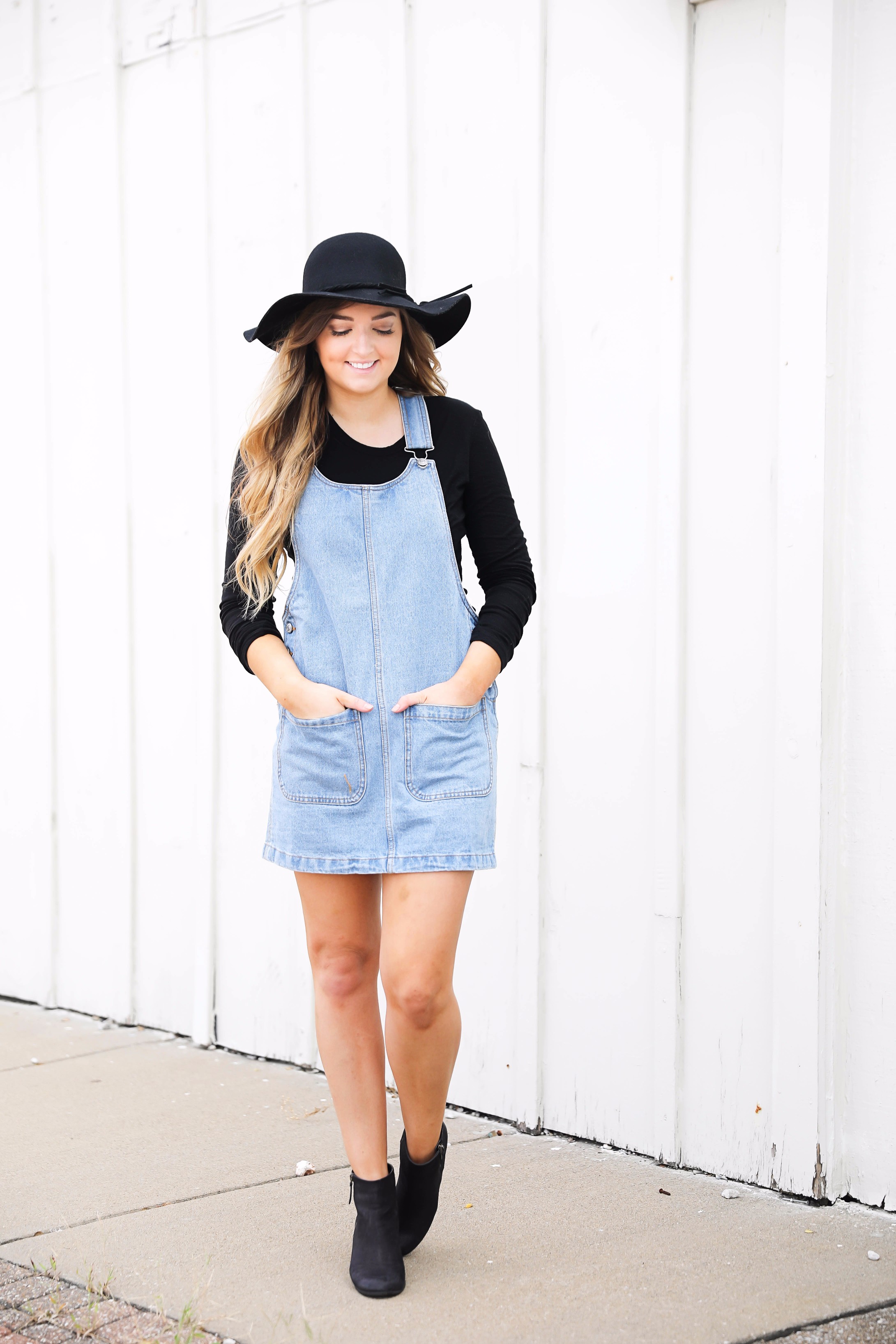 I have been against the "overalls" trend for awhile. Ugh – every time I type that word it bugs me because it should be spelled differently than the overall that means "taken as a whole," ya know? Am I even making sense?! I just hate when words with different meanings are spelled the same because it's so confusing lol.
Anyways, I didn't think I would buy overalls because to be honest I am not a huge fan. However, this dress-style is actually super cute! I think there are a ton of different ways to style it too that would be adorable, let me know if you want me to post a few more ideas! I decided to make this one simple with just a black tee because I thought it would be easy to create and I loved how it looked with the black hat and booties too!
So this black tee is actually my mom's and who knows where she got it because it's such a basic closet staple that so many people buy. However, when I was online searching for one to link I found some that were NINETY DOLLARS!!! Like what?! Who would pay that much for a t-shirt? I was shocked haha!
I posted something on my Instagram story about laser hair removal. I know I talked about razor burn earlier this year, but I never ended up getting a wax like I promised you guys haha! I just hated the idea of having to grow out your hair between every appointment and I was scared. So I am thinking about trying laser hair removal and I want to know if you guys are interested in me documenting it? I am all about trying new "beauty" procedures (love getting facials, my eyelash extensions, etc.) so I want to try this!
More Overall Dresses:
xoxo,
Lauren Emily Lindmark
Copyright © 2017 dailydoseofcharm.com