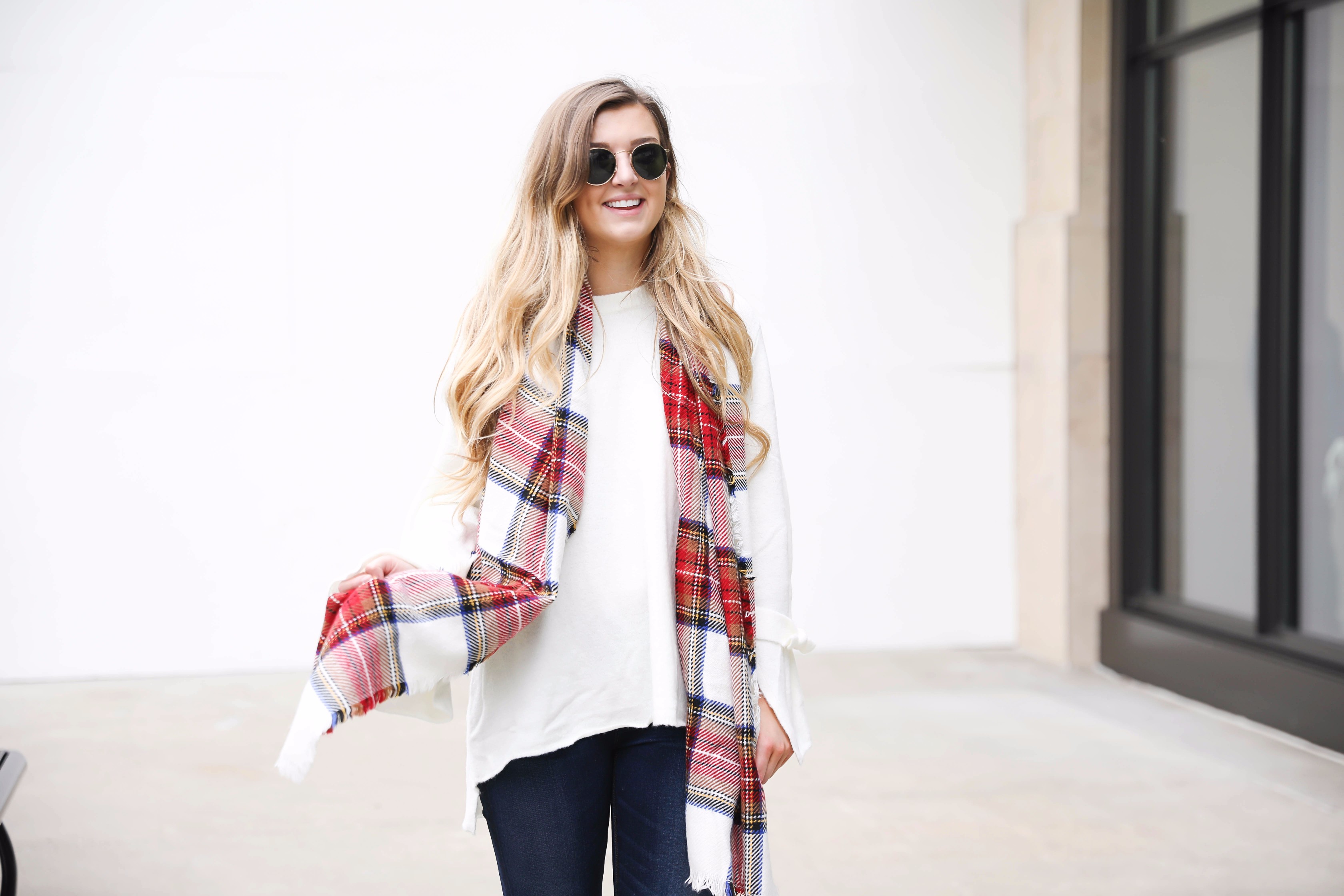 Bring Out the Blanket Scarves | OOTD + Hate Comments & My Dog Ate What?!
Craving a T.Loft smoothie as I edit this post because they are sooo good and I am holding one in these pictures! My sweet mom took these photos the other day while we were running some errands together and we stopped at T.Loft and Parisi to get drinks (if you live near Leawood or have those restaurants near you you know how good they are)! To be honest though it was a bit too hot to be wearing this outfit, but the smoothie cooled me down. I can't wait to start wearing blanket scarves though! I have all of mine on a shelf in my room right now so I can remember to wear them!
Typing that made me remember I actually got a hate comment once when I mentioned how I like displaying things in my room to remember to wear them (such as jewelry, accessories etc.). The girl called me a "cringy brat" because "how could I forget about nice things" haha! I am pretty sure her comment was about a Kendra Scott necklace I had sitting out on a little jewelry tray. It's not that I don't appreciate everything I purchase and own, but if something is stuck in my jewelry box or a drawer it can be forgotten. I thought it was so weird that she was mad about it, am I the only one that does this lol?! Haters gonna hate!
Also, I never insert the writing of my posts before the photos, but I decided to try this because I heard it is better for blog traffic! If you are a blogger and have any insight on this let me know! Keep scrolling for more photos and links!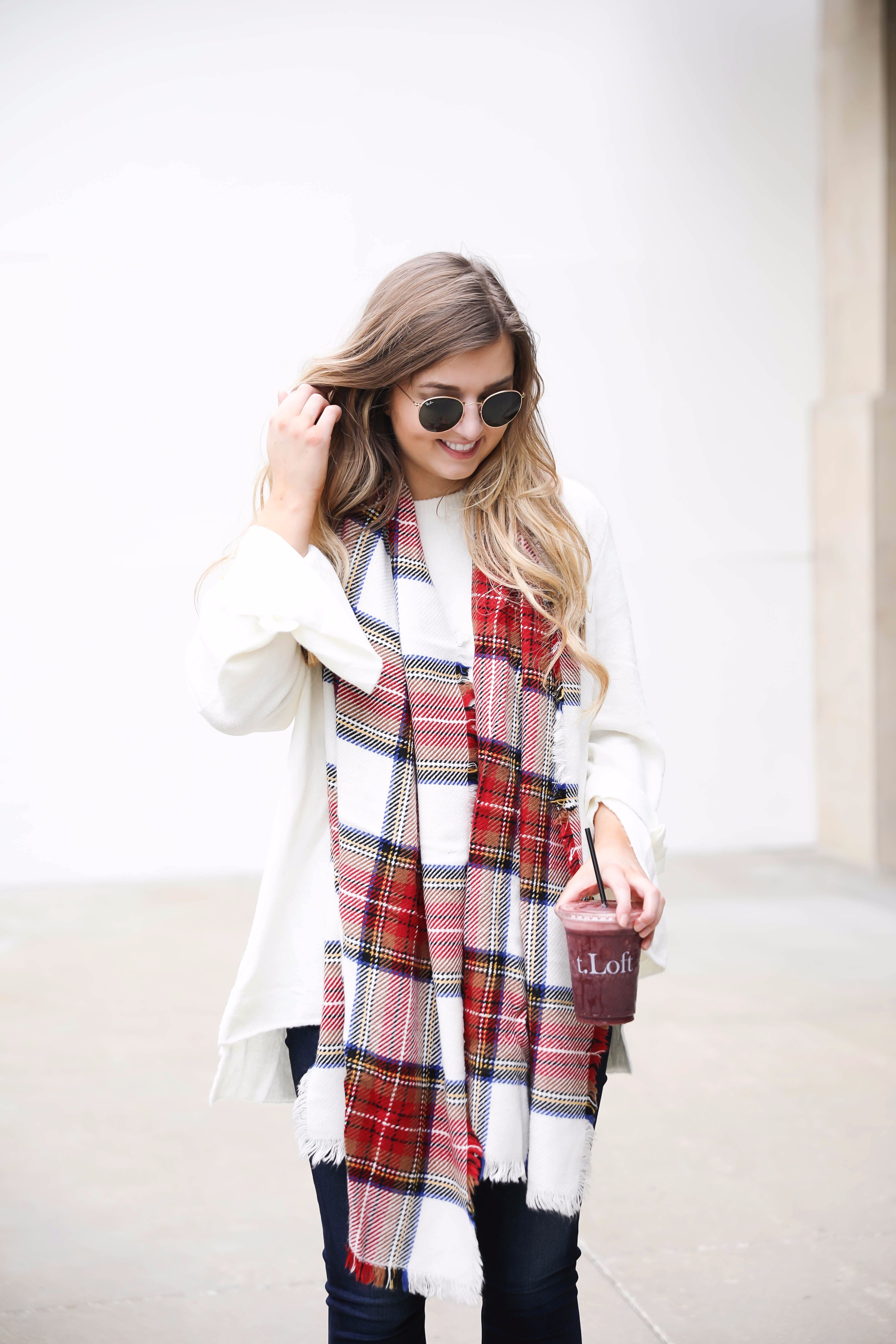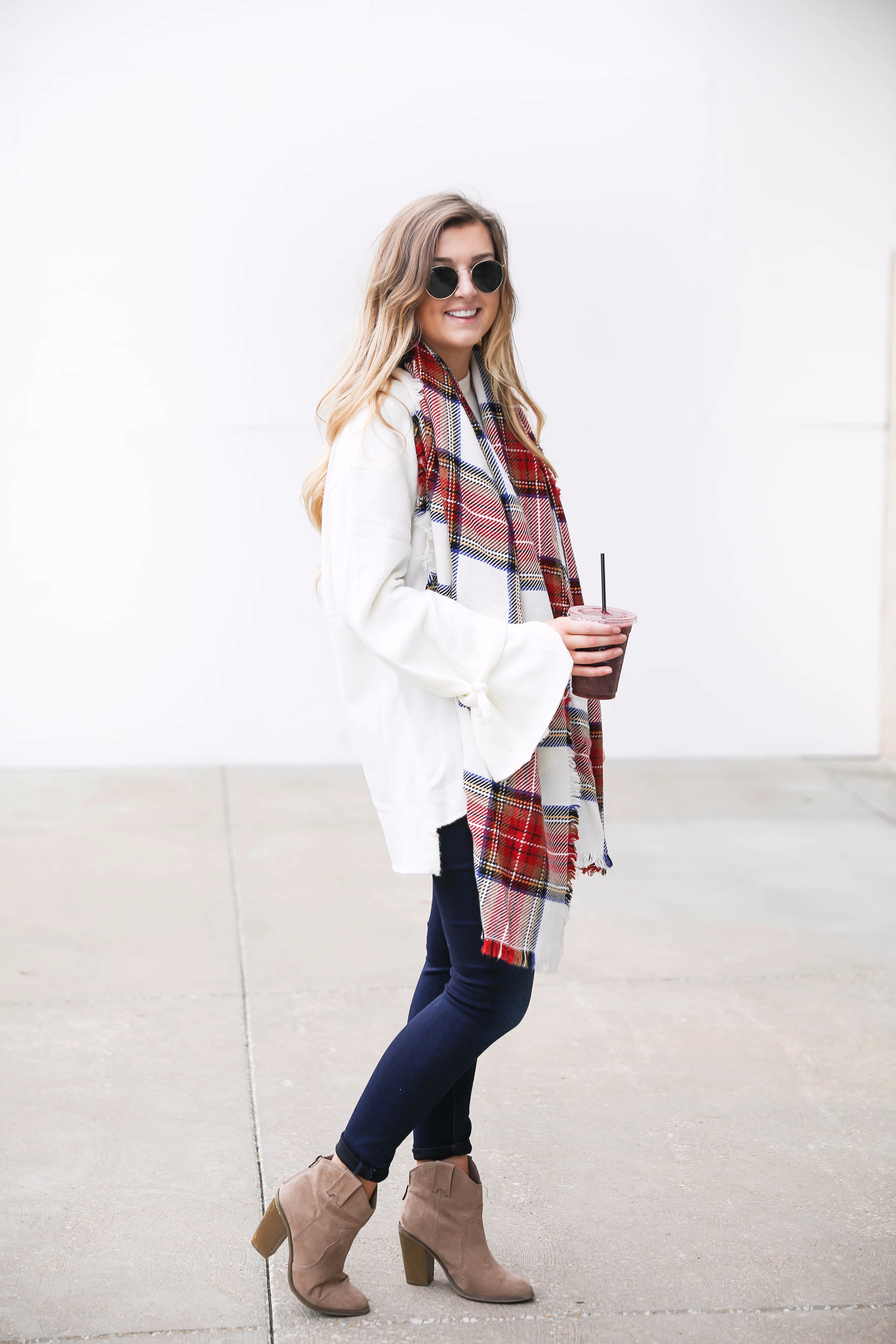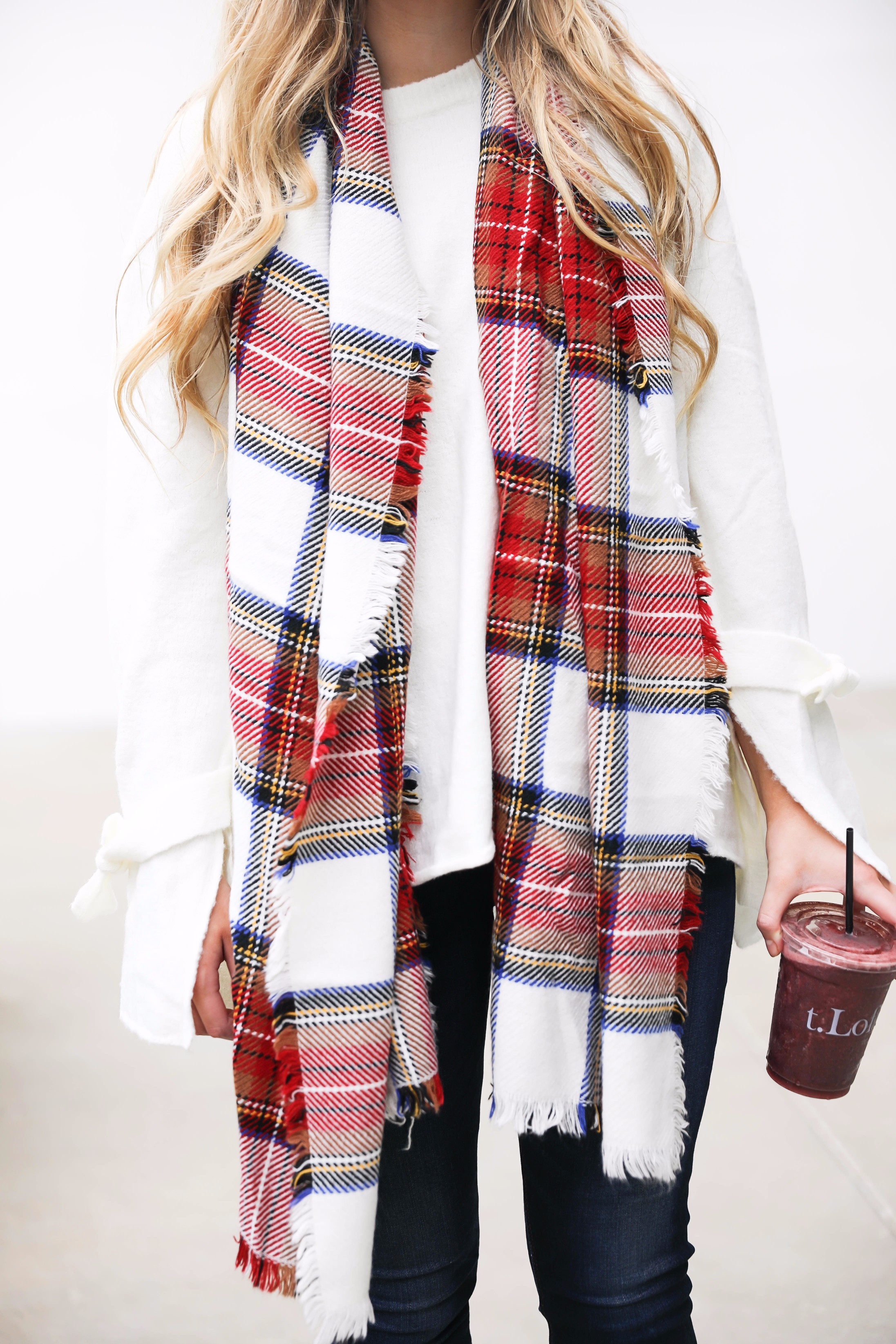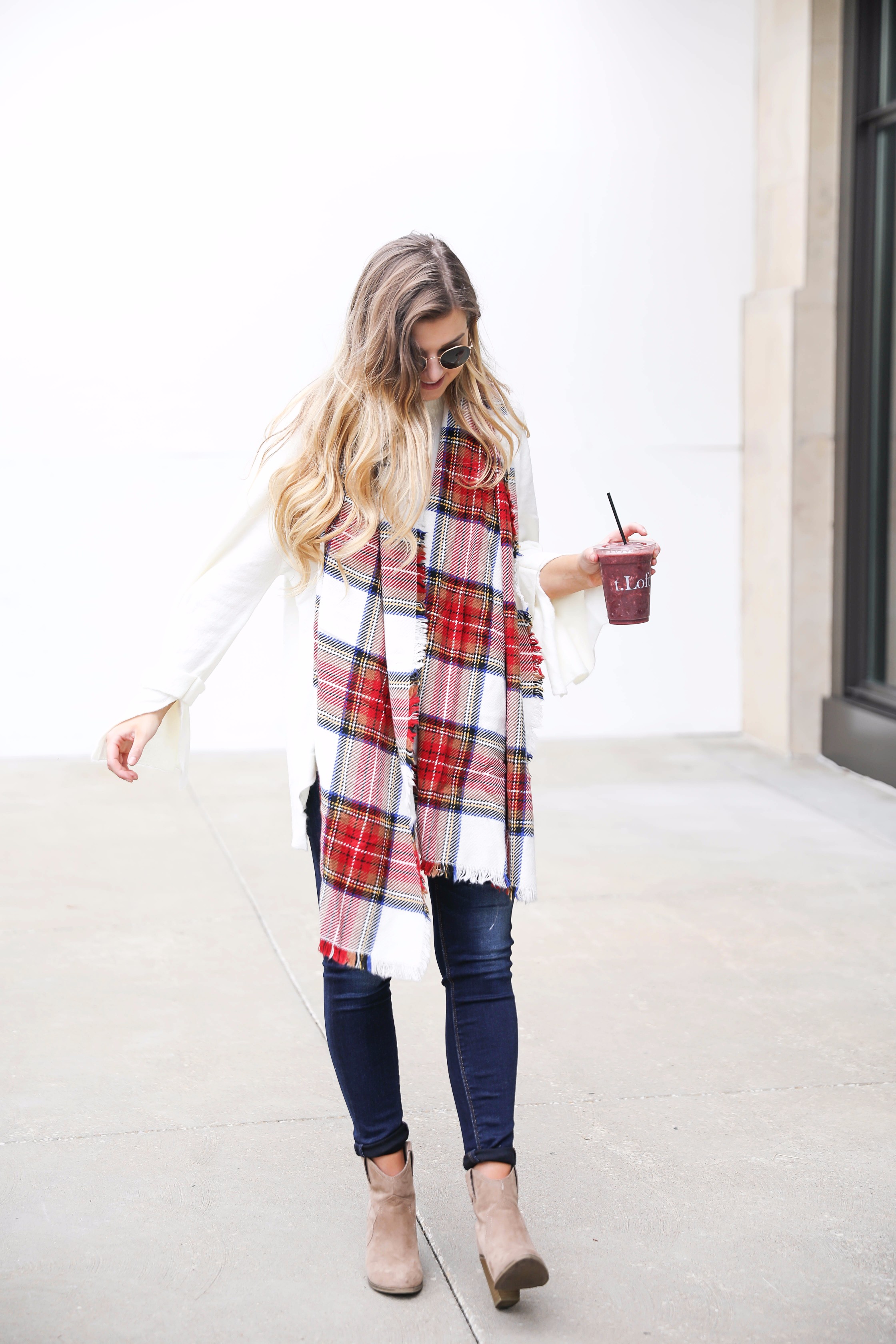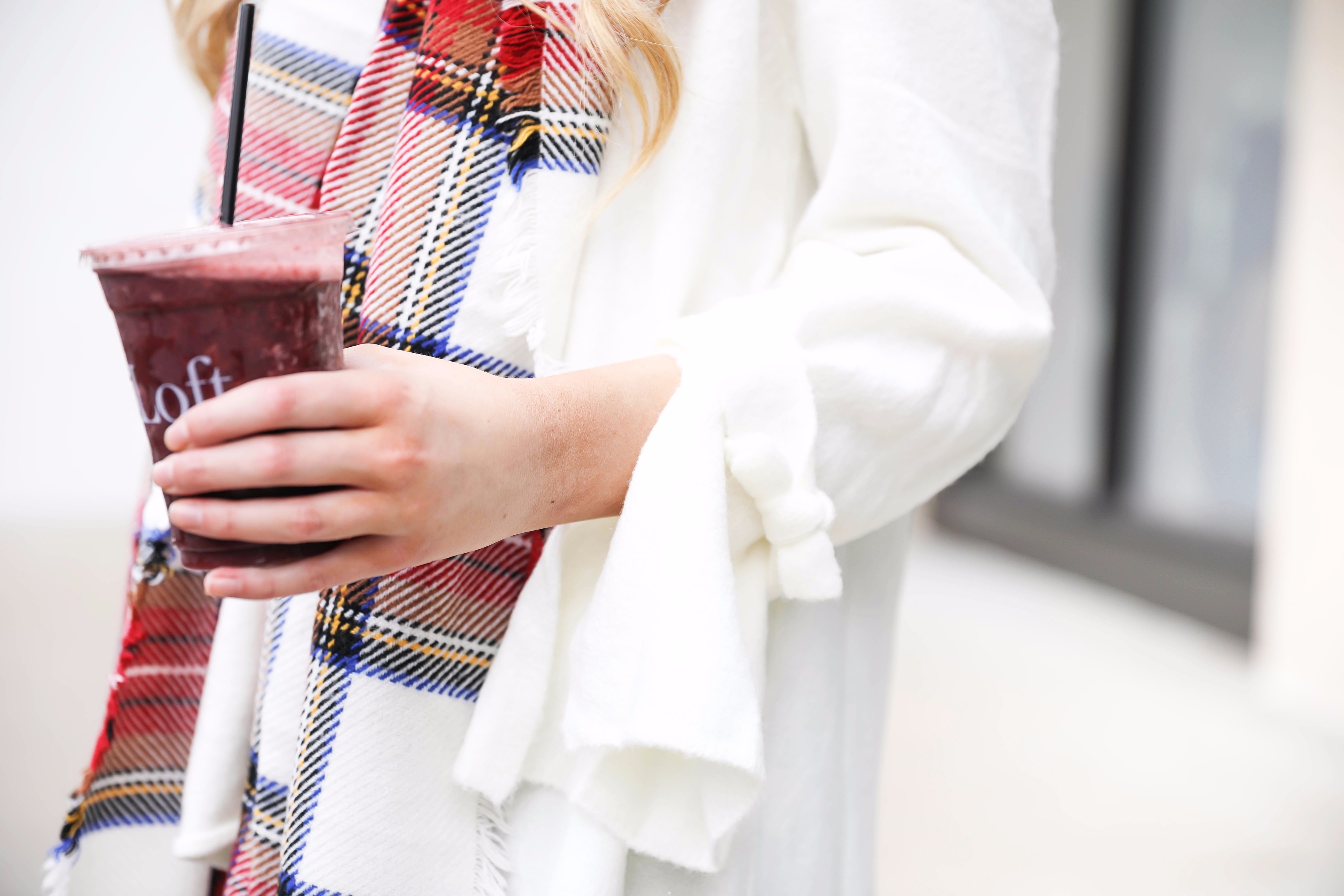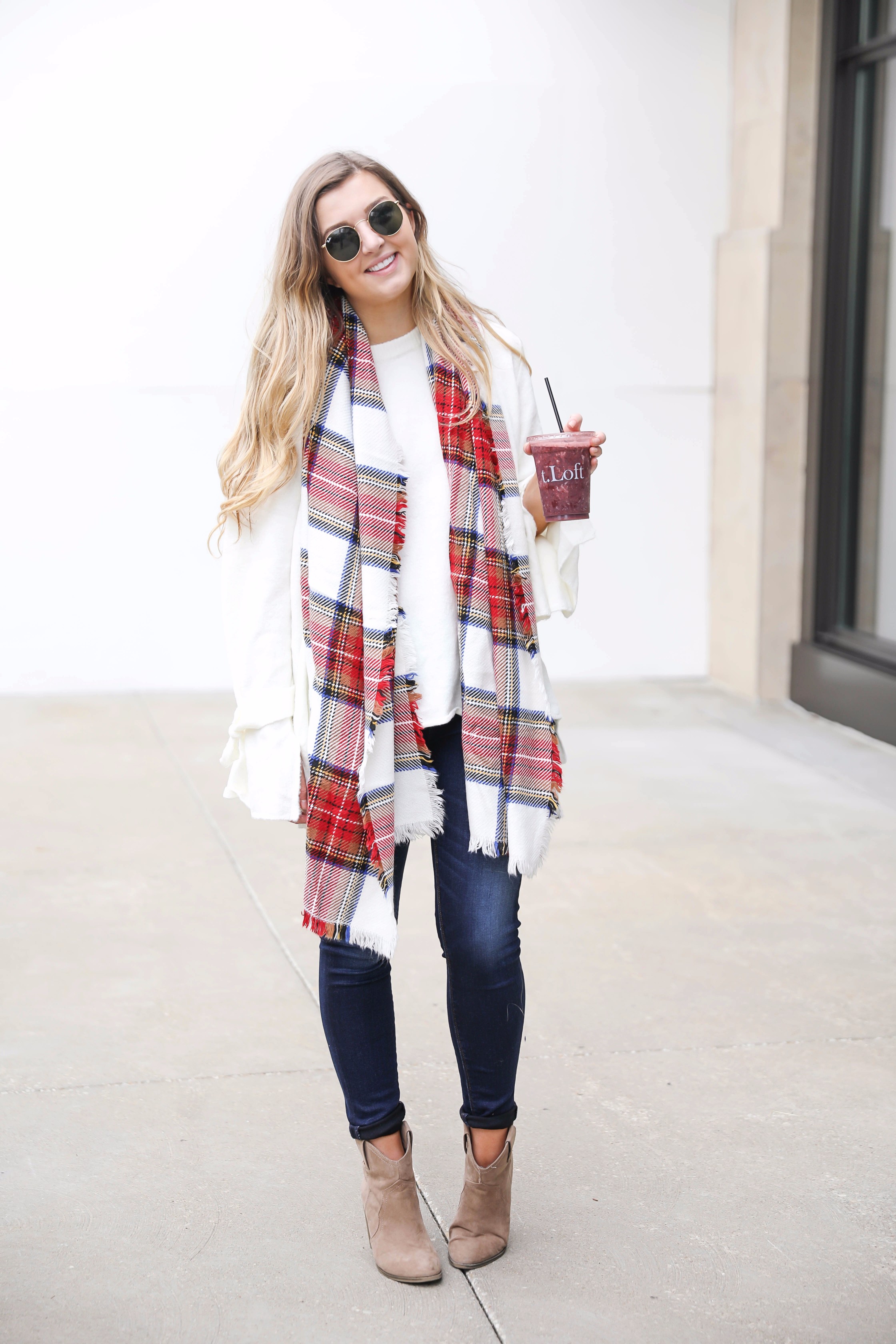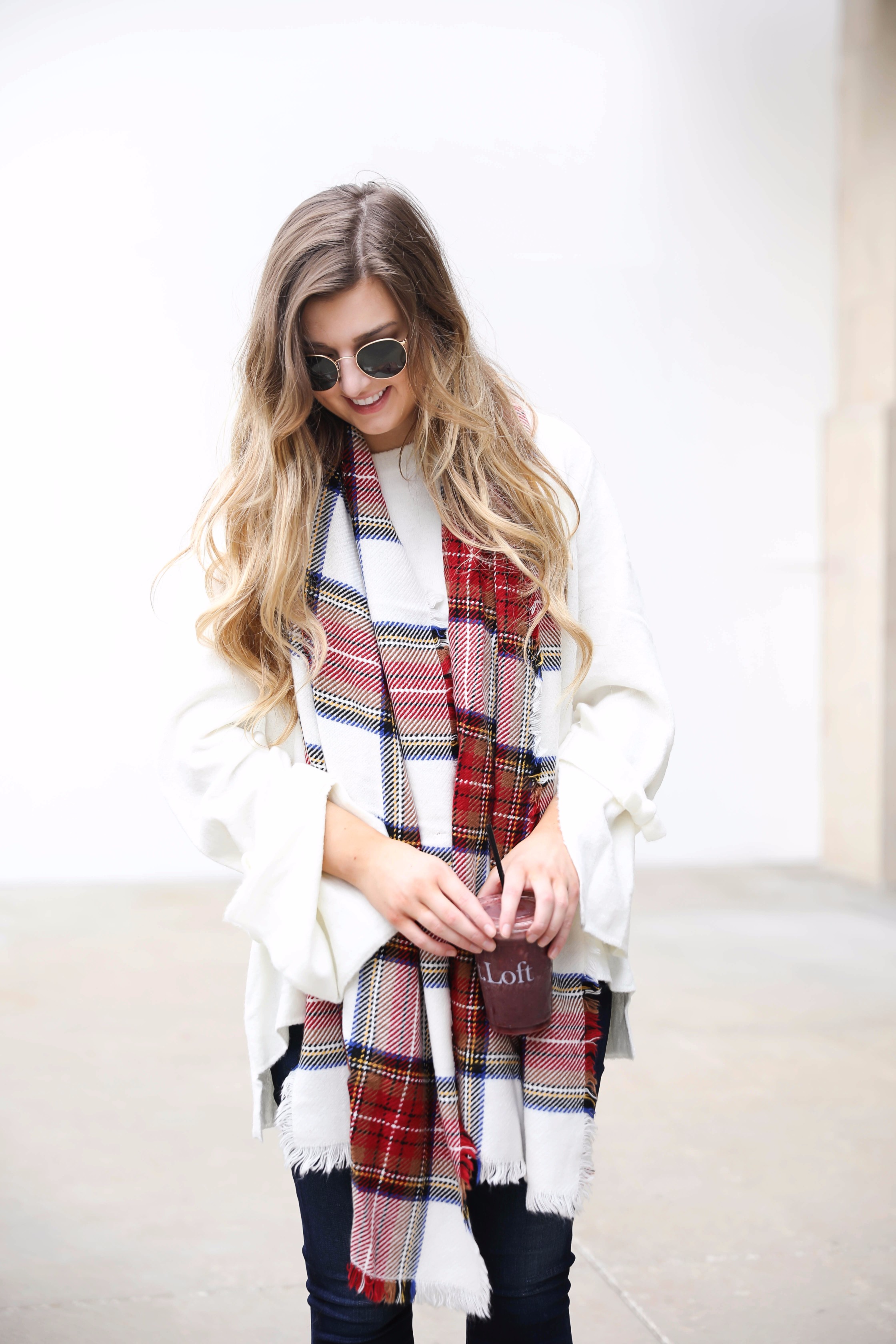 |

Bow Sleeve Sweater

(only $46 and similar one

here

that comes in three colors

) |

Scarf

(similar, see more of my favorites below) |

Jeans

|

Sunglasses

|

Booties

 (the ones I am wearing are from last season at Target, so the ones linked are this season's version) |
These are probably the most expensive jeans I own, quick funny story: I got them for Christmas a few years back and my German Shepherd literally ate them! I don't know if there was something in my pocket or what because she never does that kind of stuff haha, but leave it to her to destroy my favorite pair of jeans. Luckily my momma was the best and bought me a new pair! Anyways, they are expensive, but dang they are amazing! I love how they look and feel on. Seriously if I could only own Hudson jeans I would! Even though my dog ate mine, they still lasted a long time and would have lasted even longer. I feel like dark jeans are kind of a fall/winter thing so I am excited to start wearing these more!
This is just a rambly post but on another note, I use fake tanner to get my skin to look tan all year around. So fun fact about me is I am a total germaphobe – okay, well I'm not that bad… but I wash my hands a million times a day! So because of that my hands are a few shades lighter than my wrists haha! You can tell if you look closely in these pics! It's so annoying, but I love my St. Tropez and I hate germs so there is nothing I can do!
More Blanket Scarves:
xoxo,
Lauren Emily Lindmark
Copyright © 2017 dailydoseofcharm.com