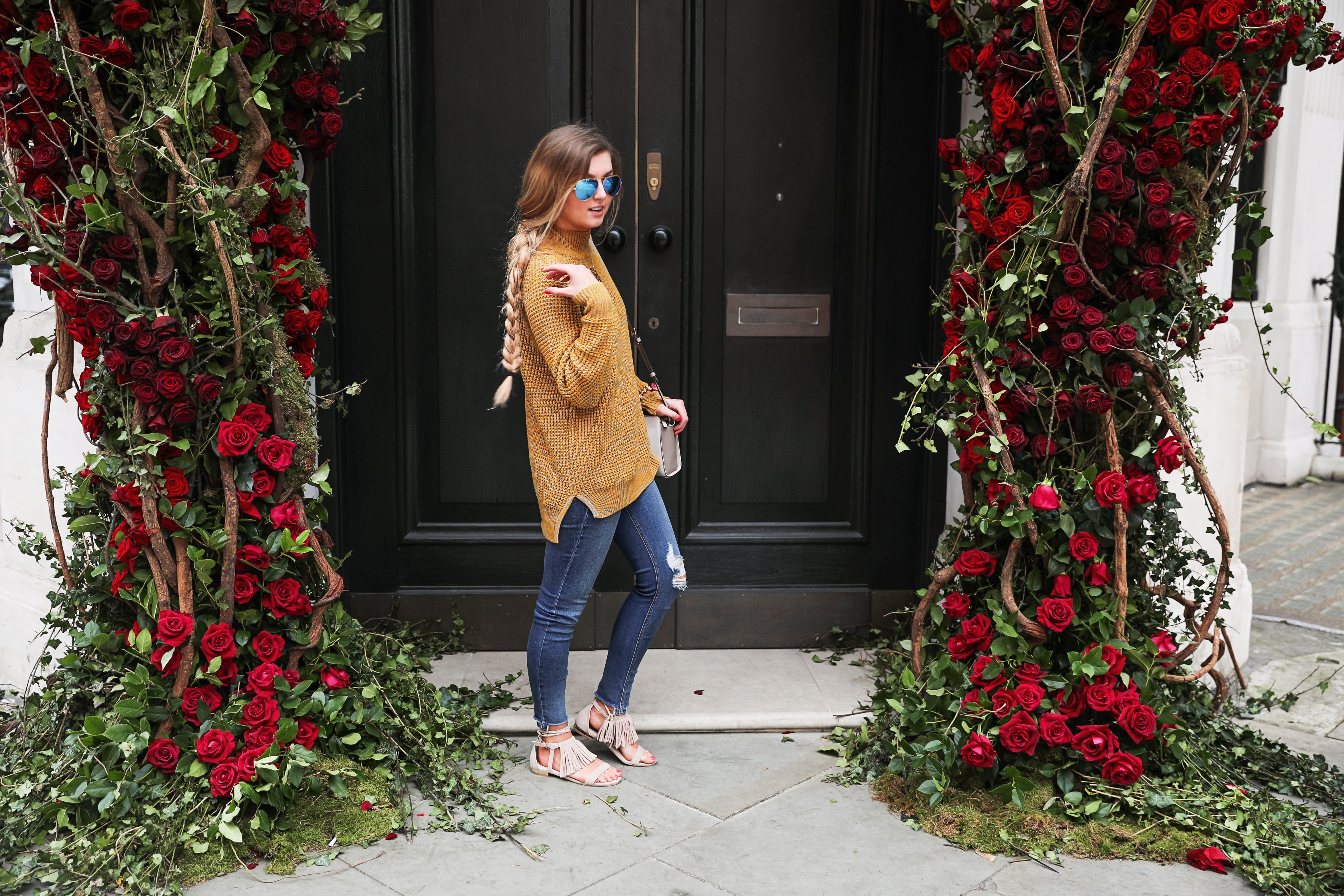 Casual London Outfit | OOTD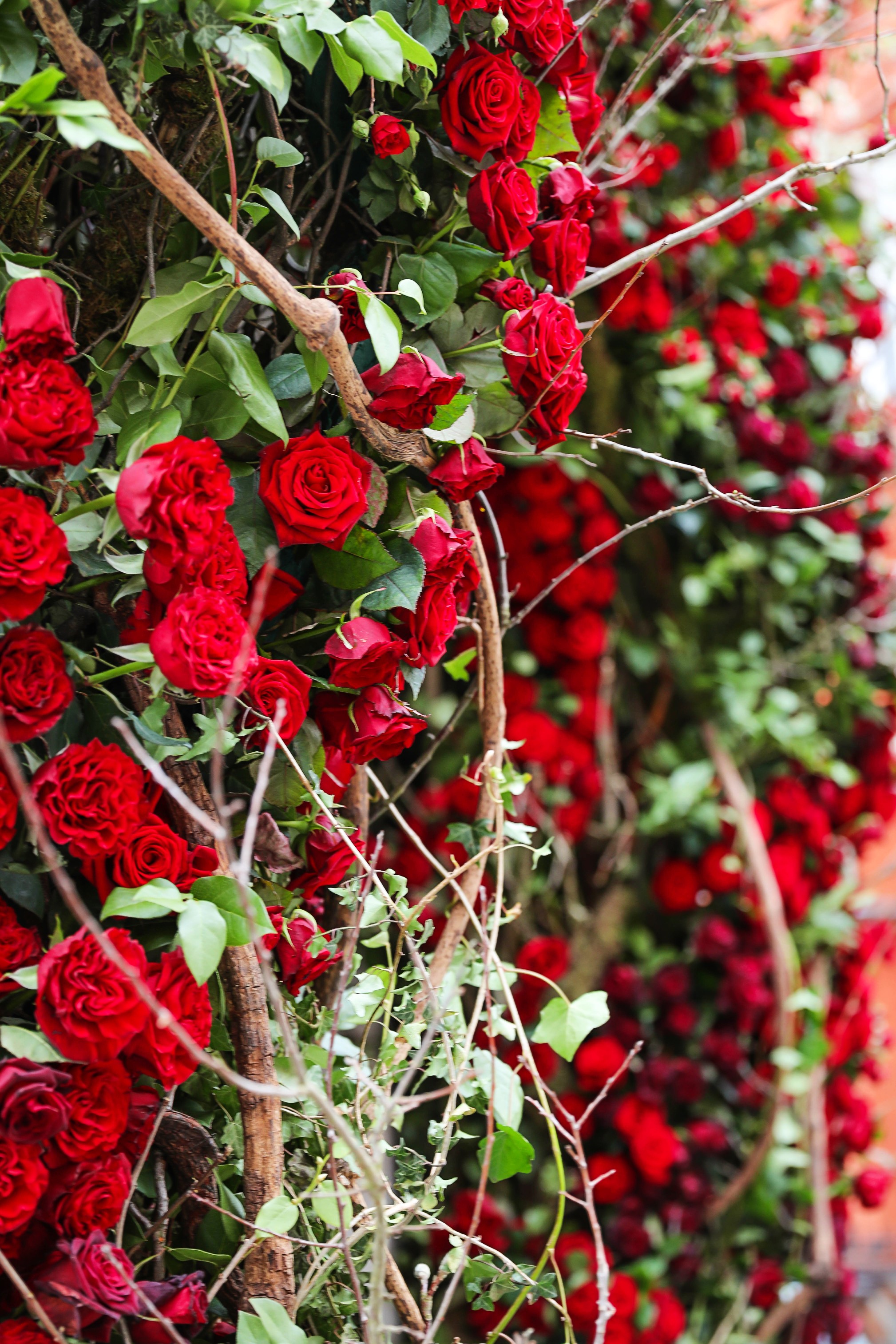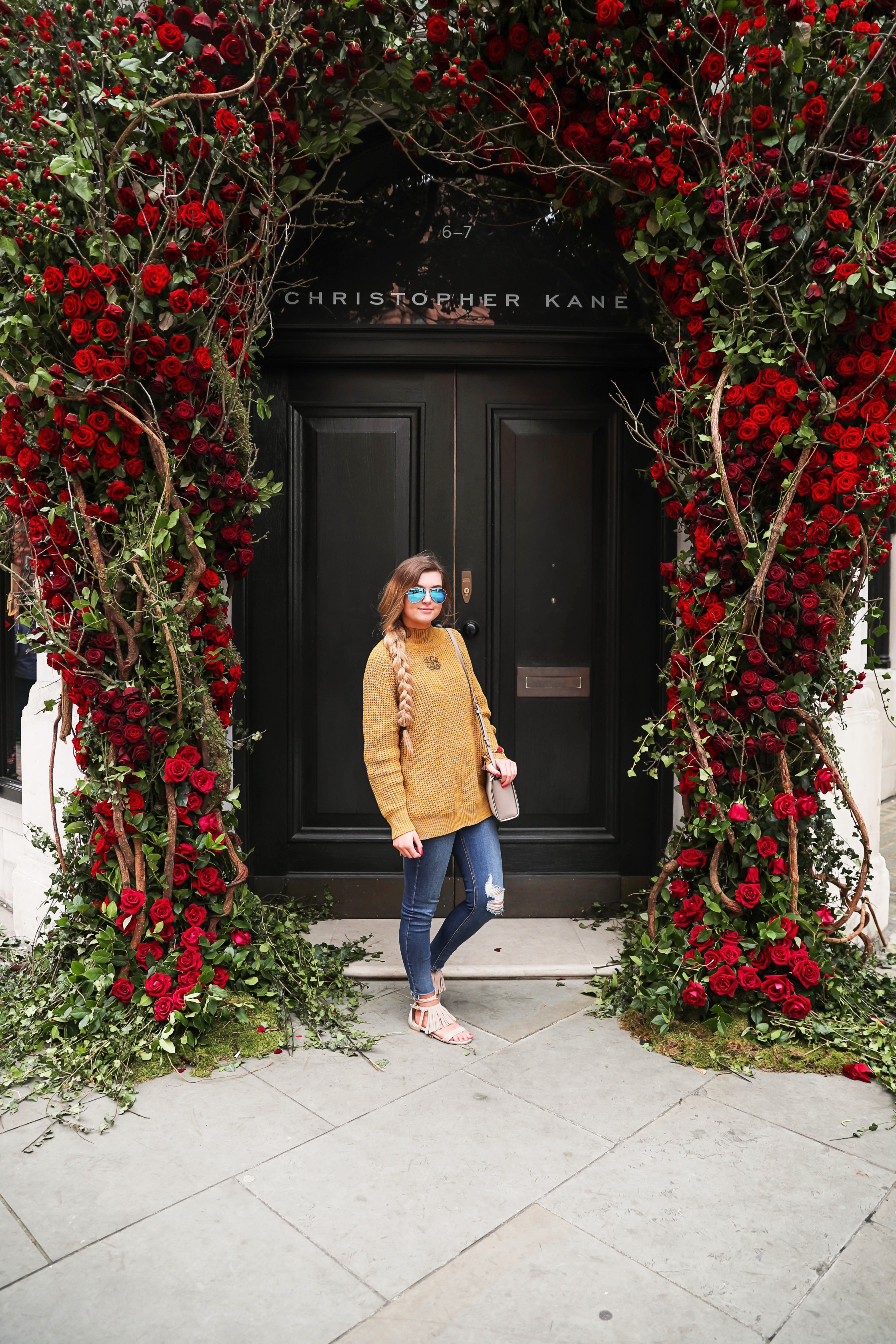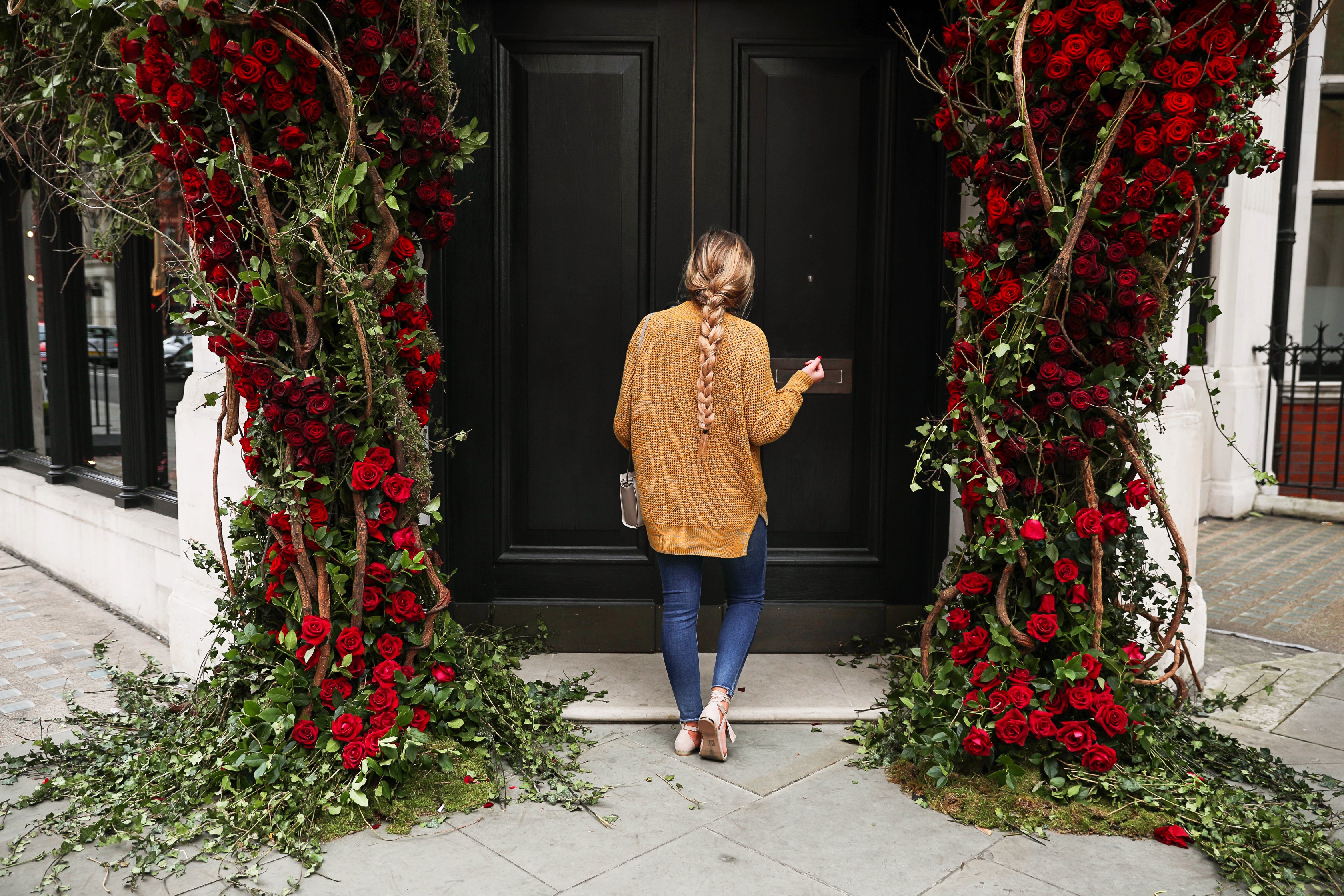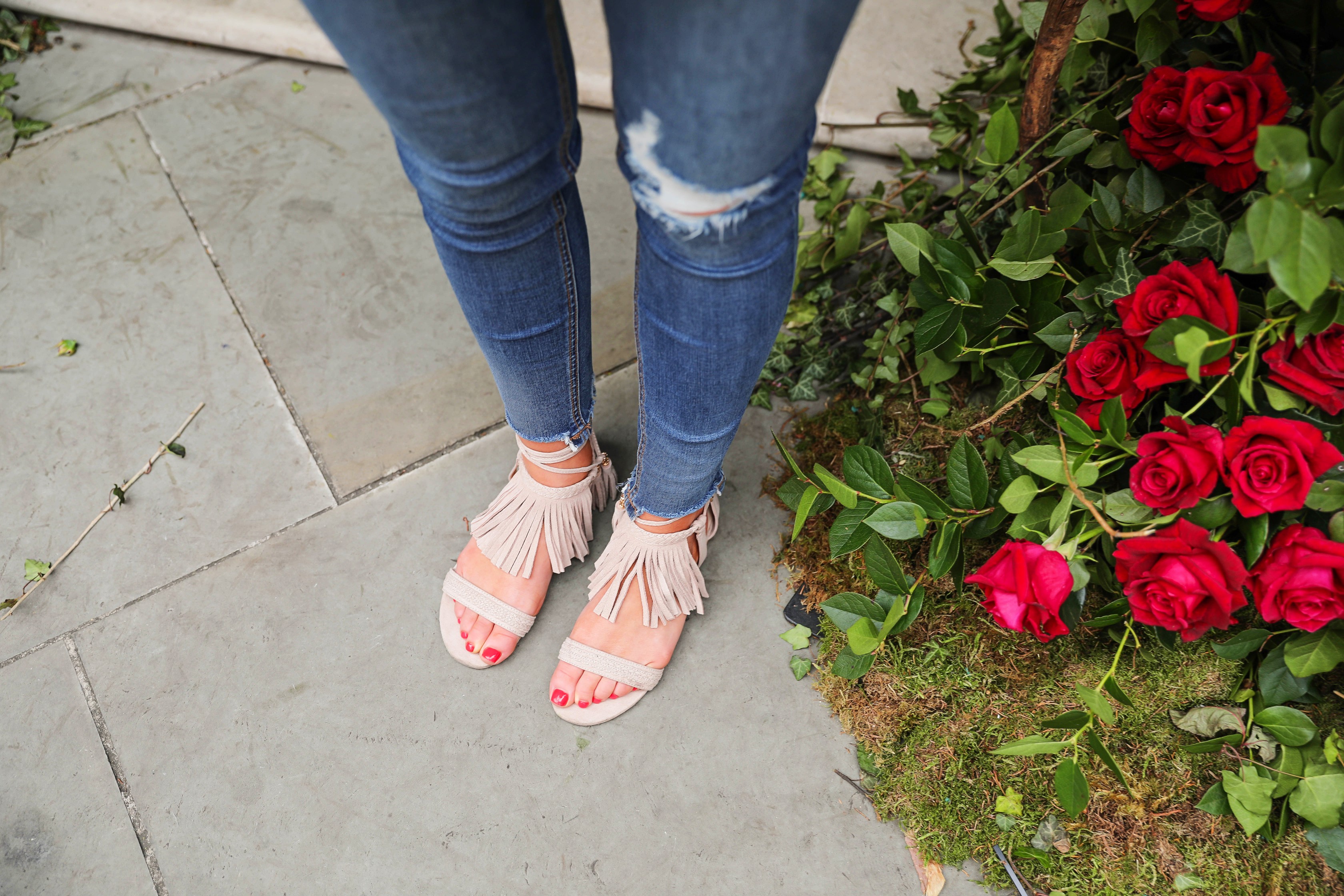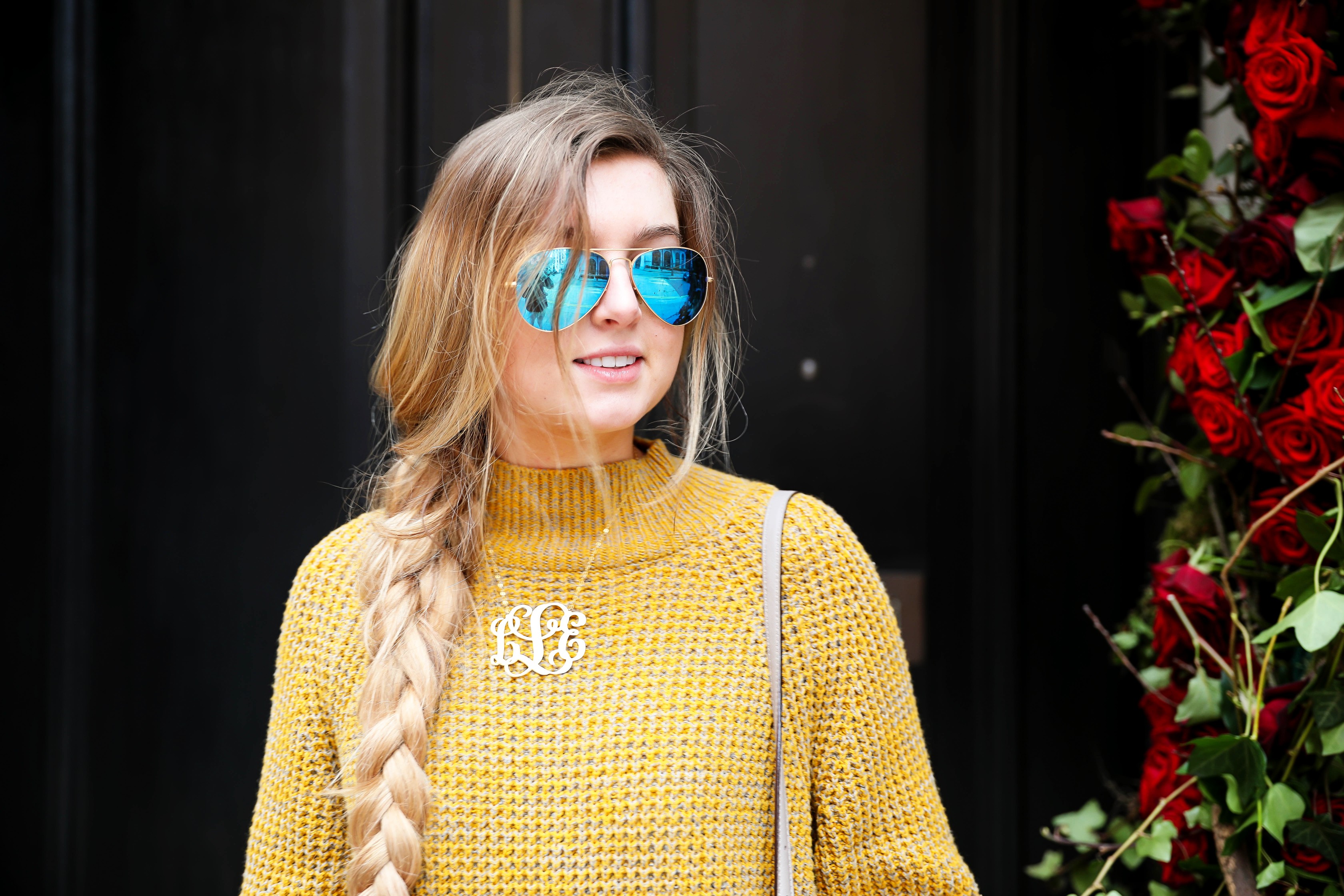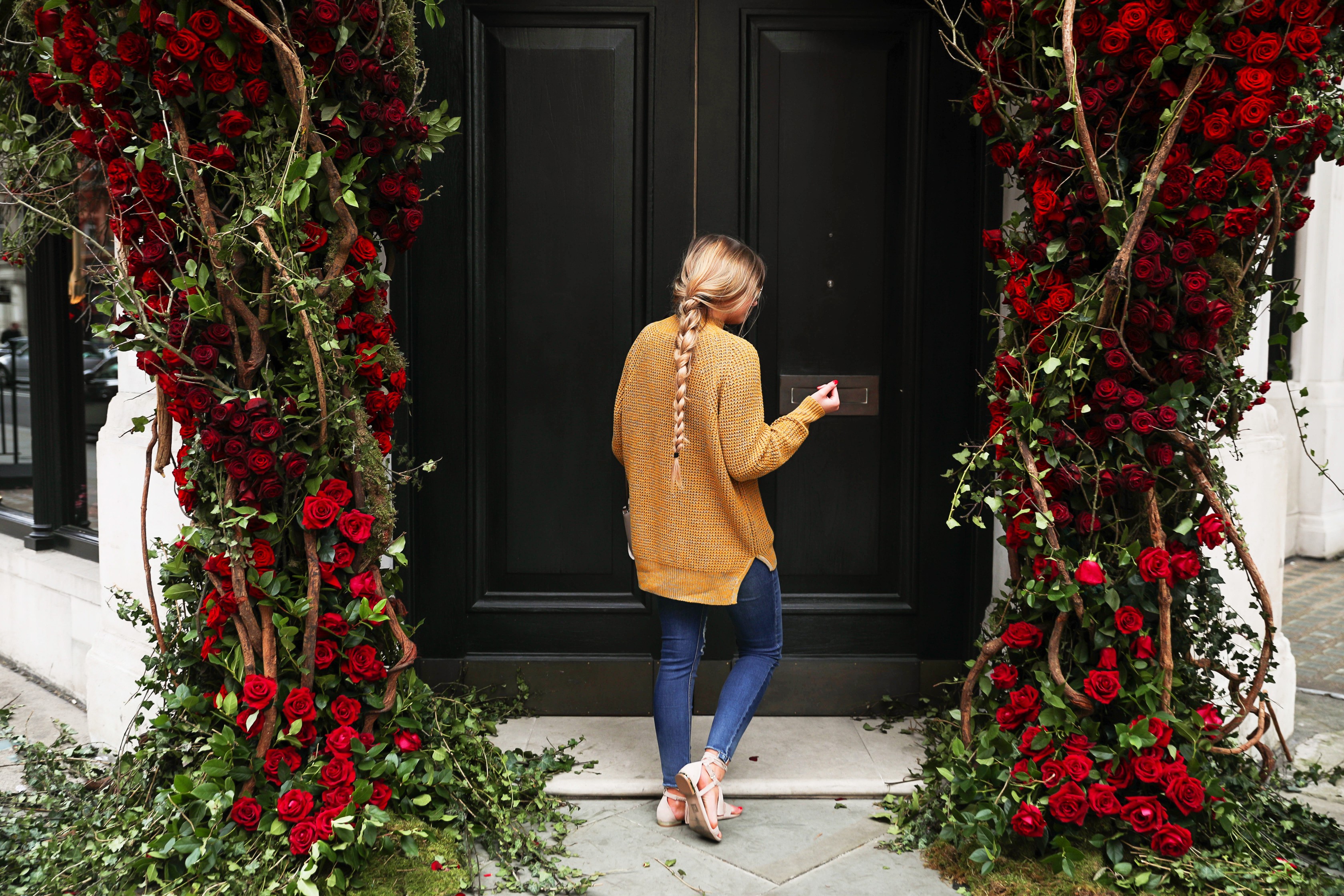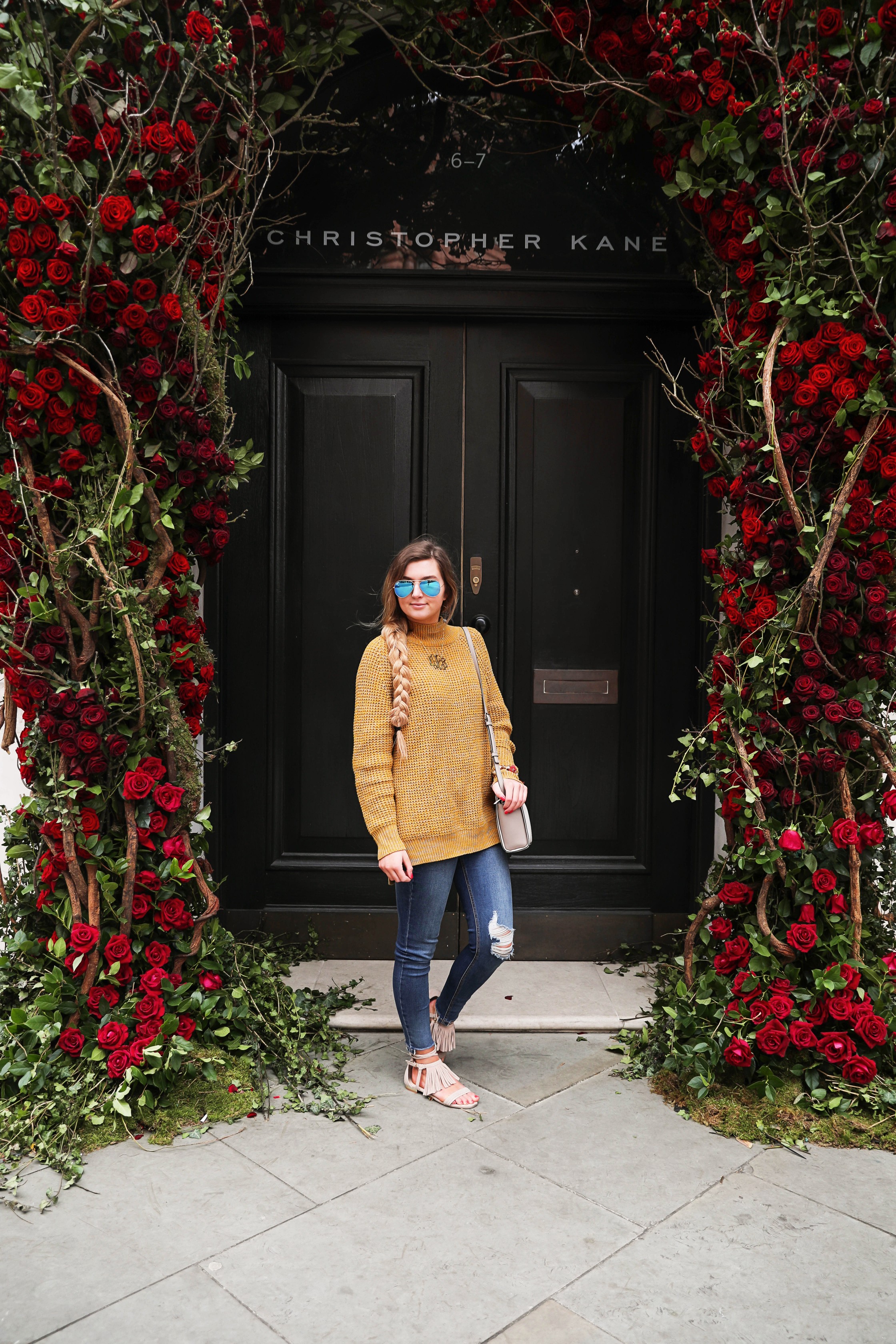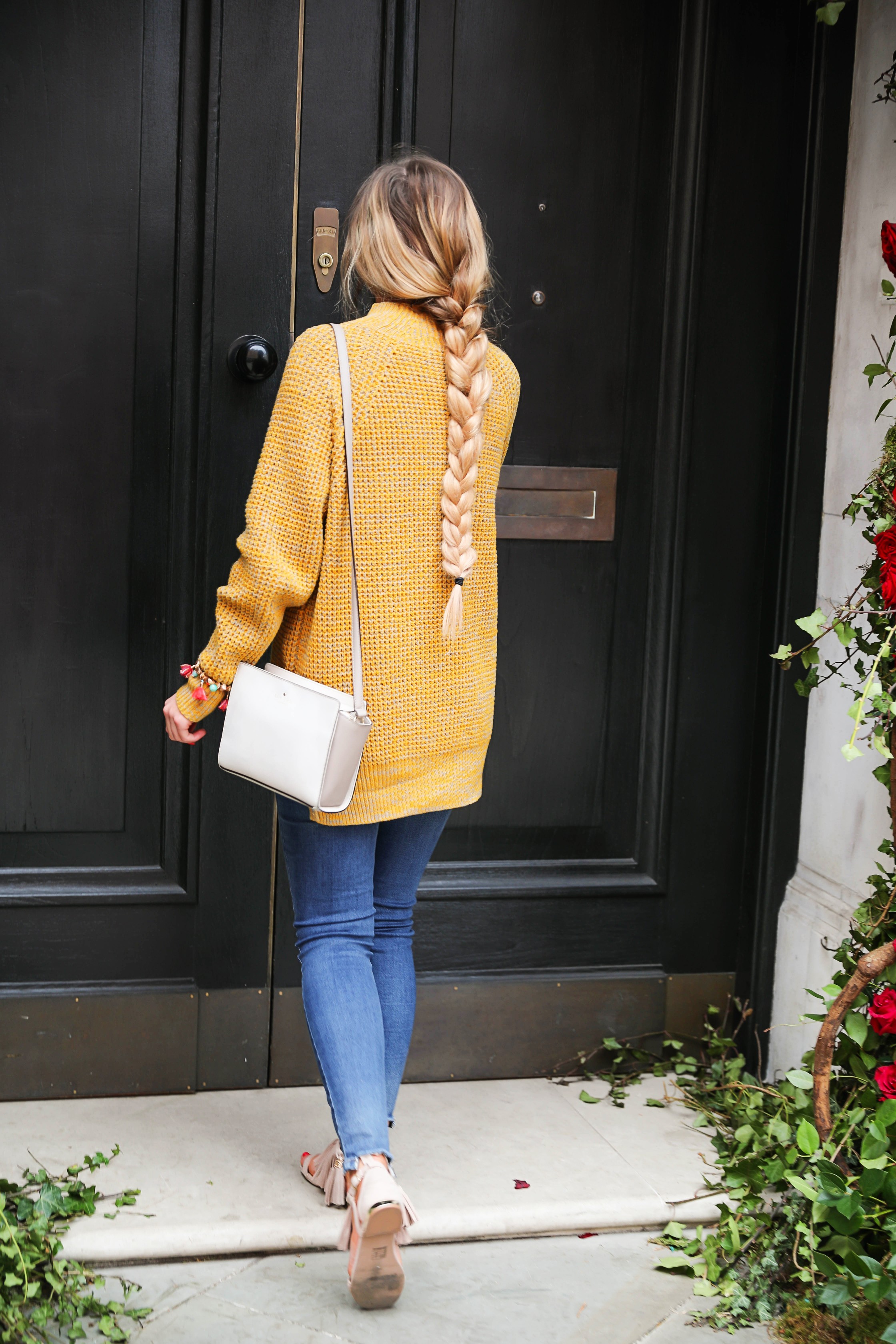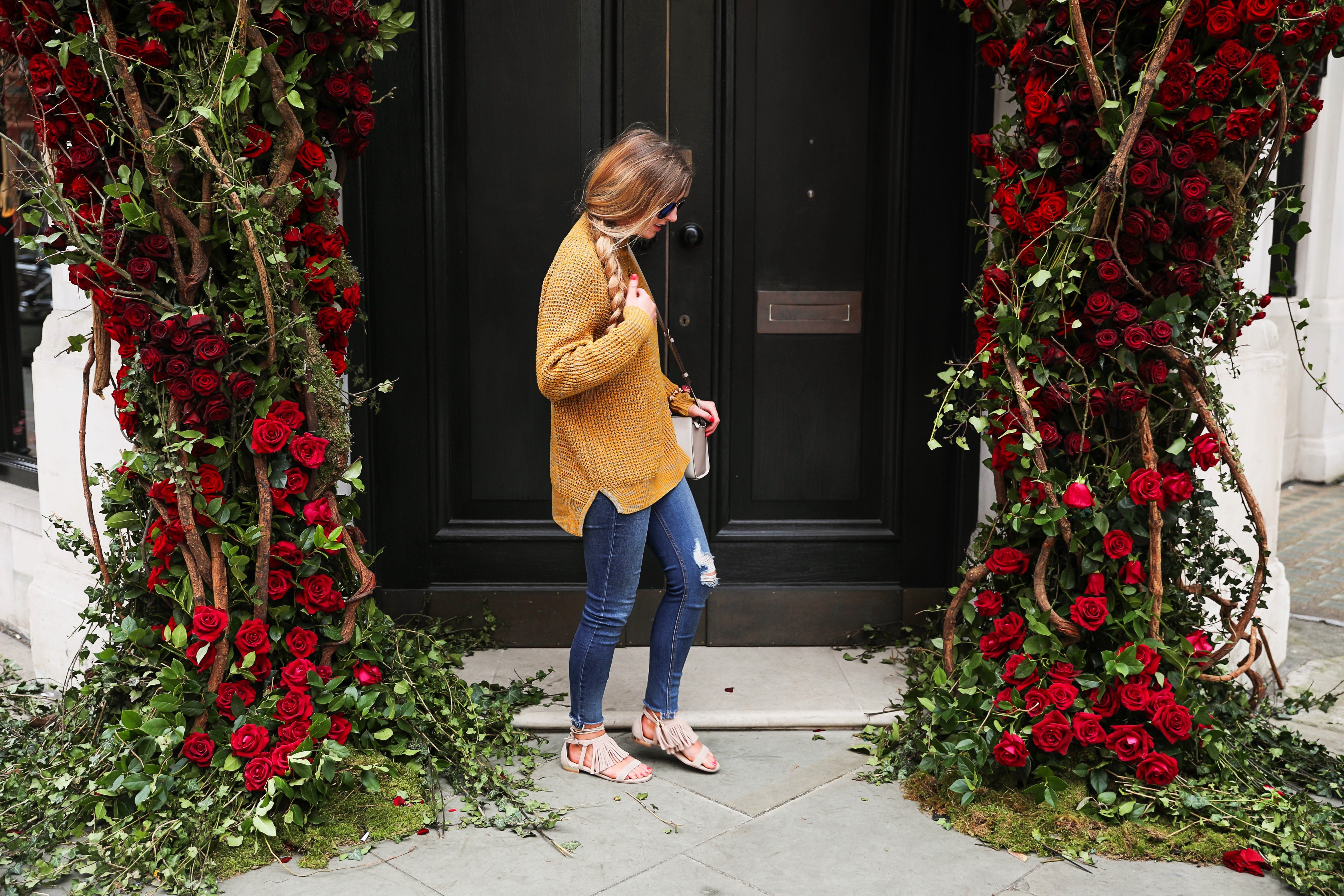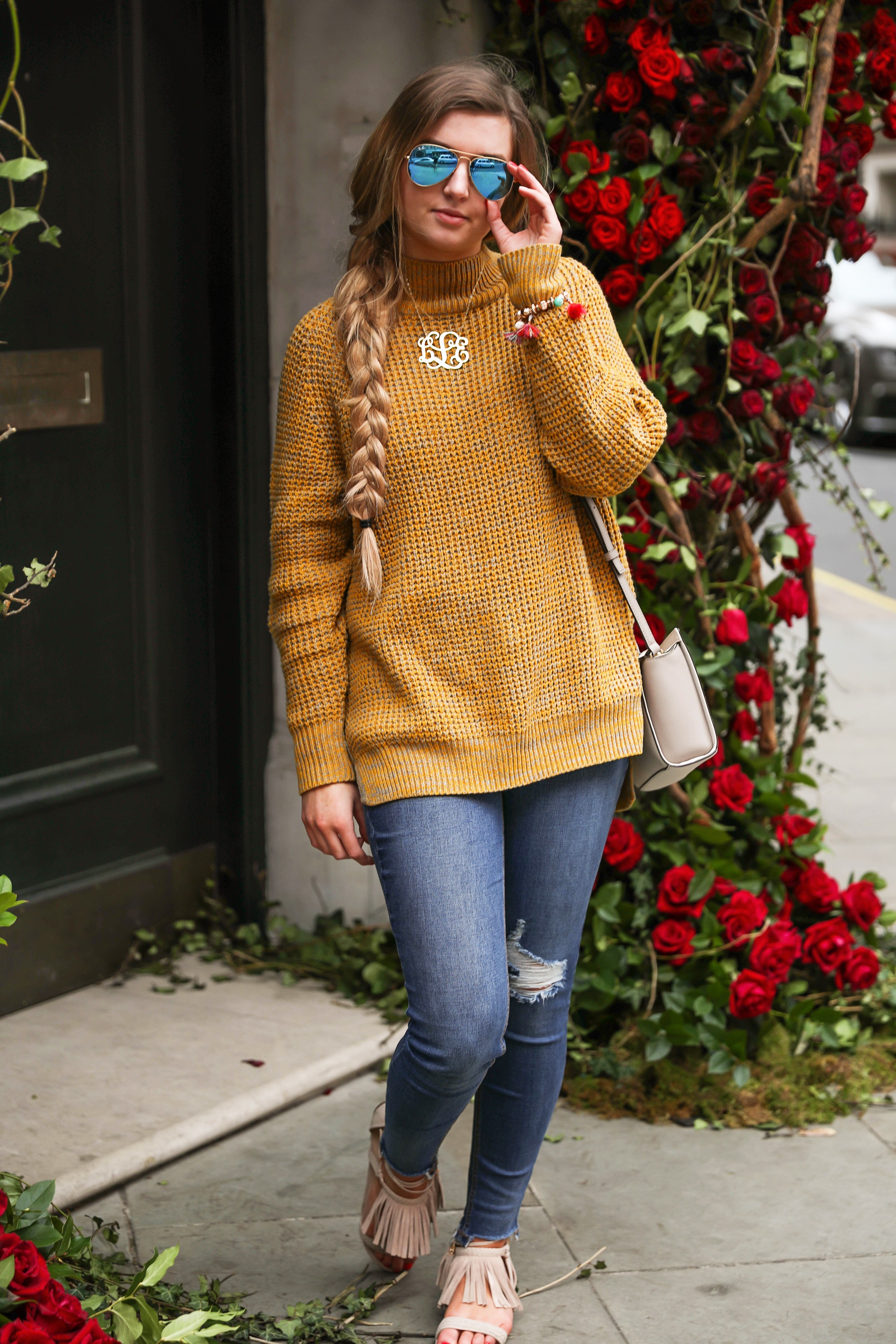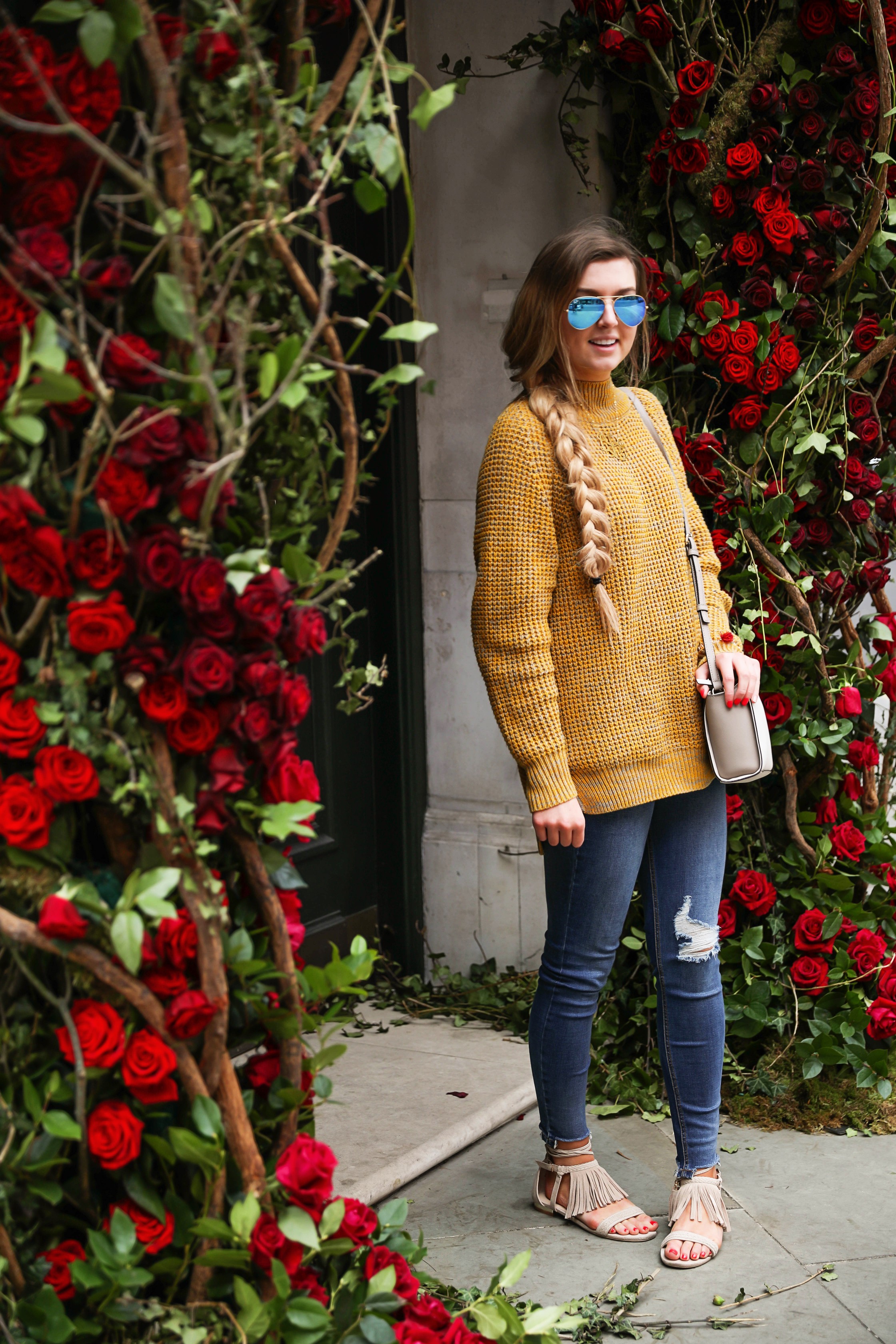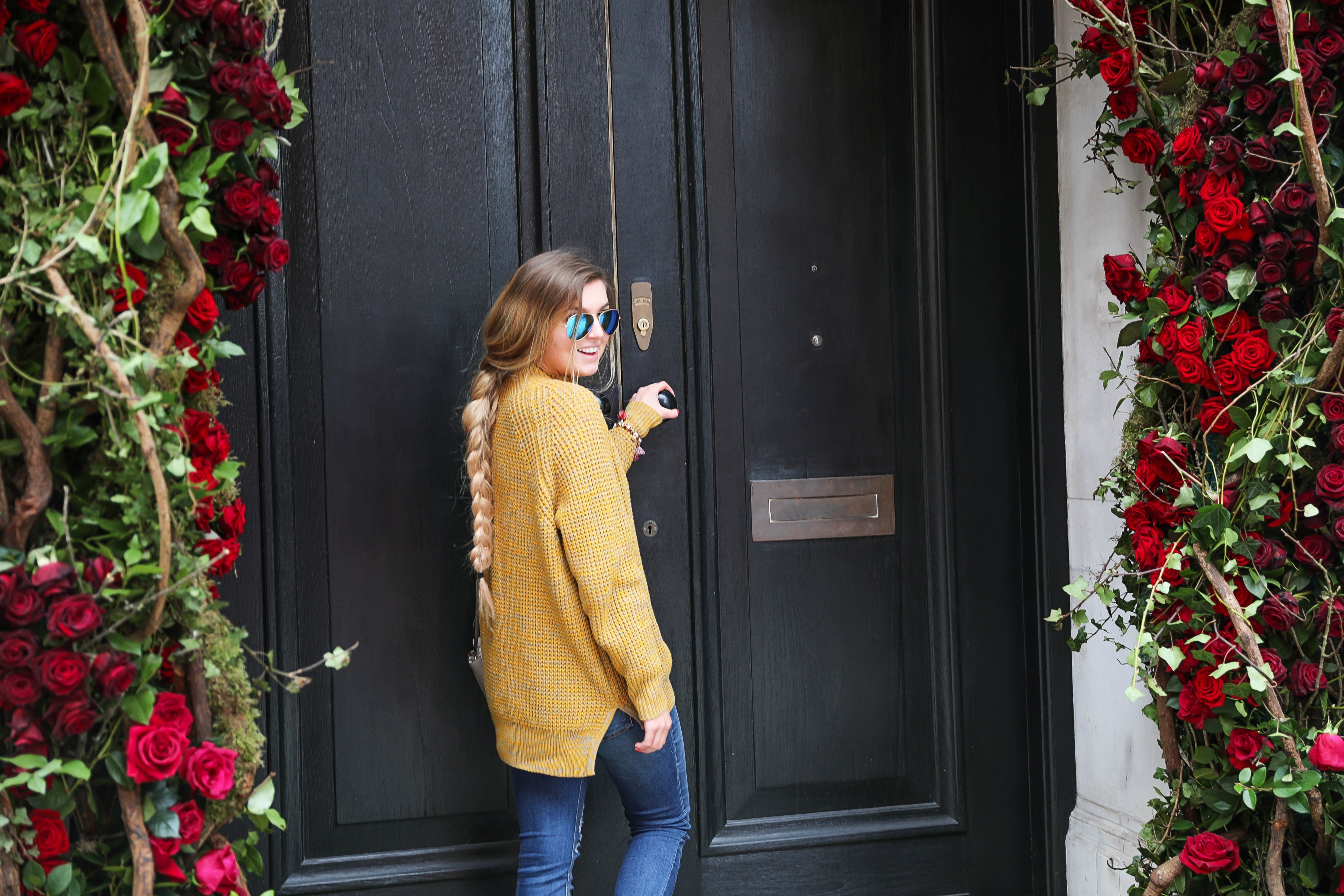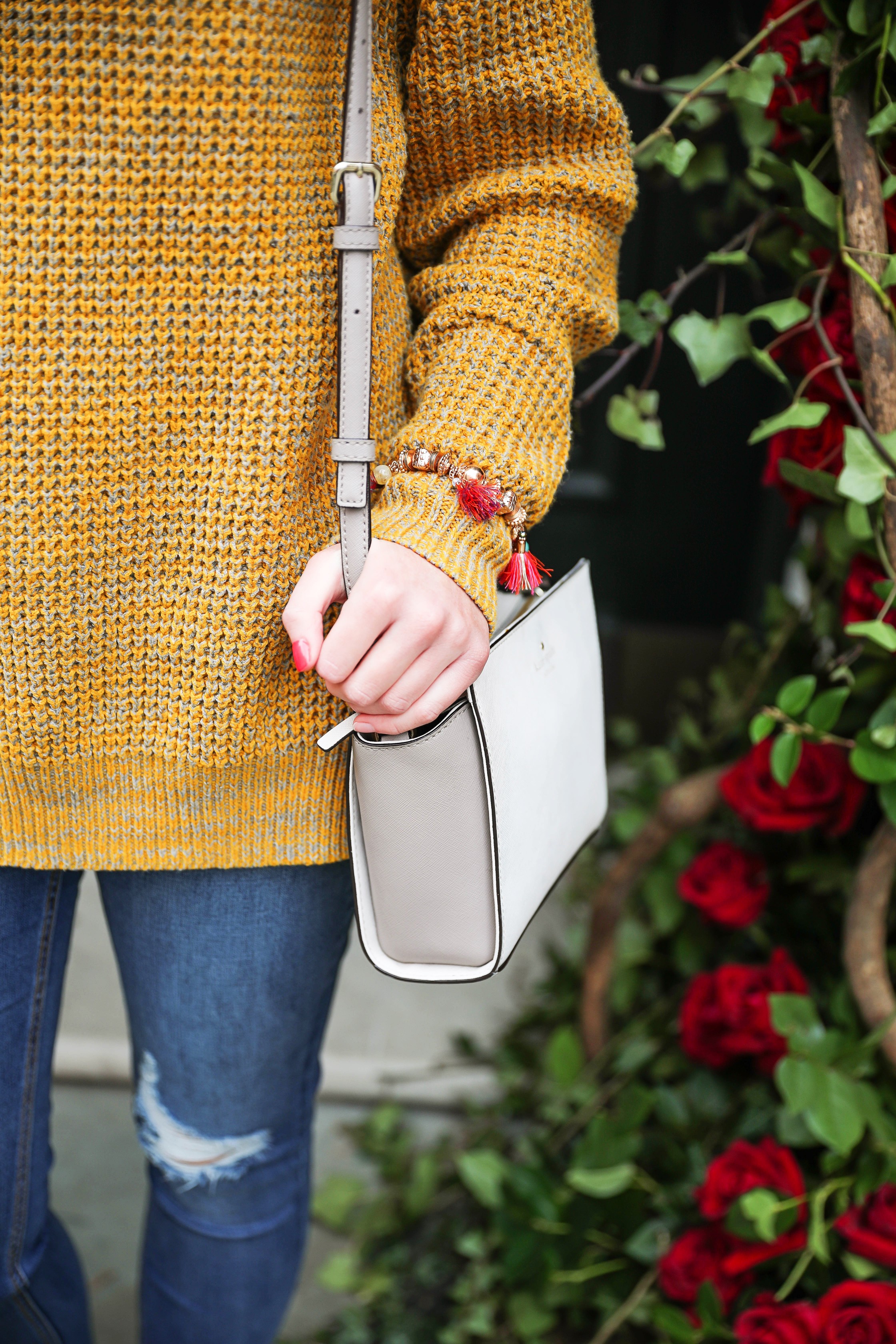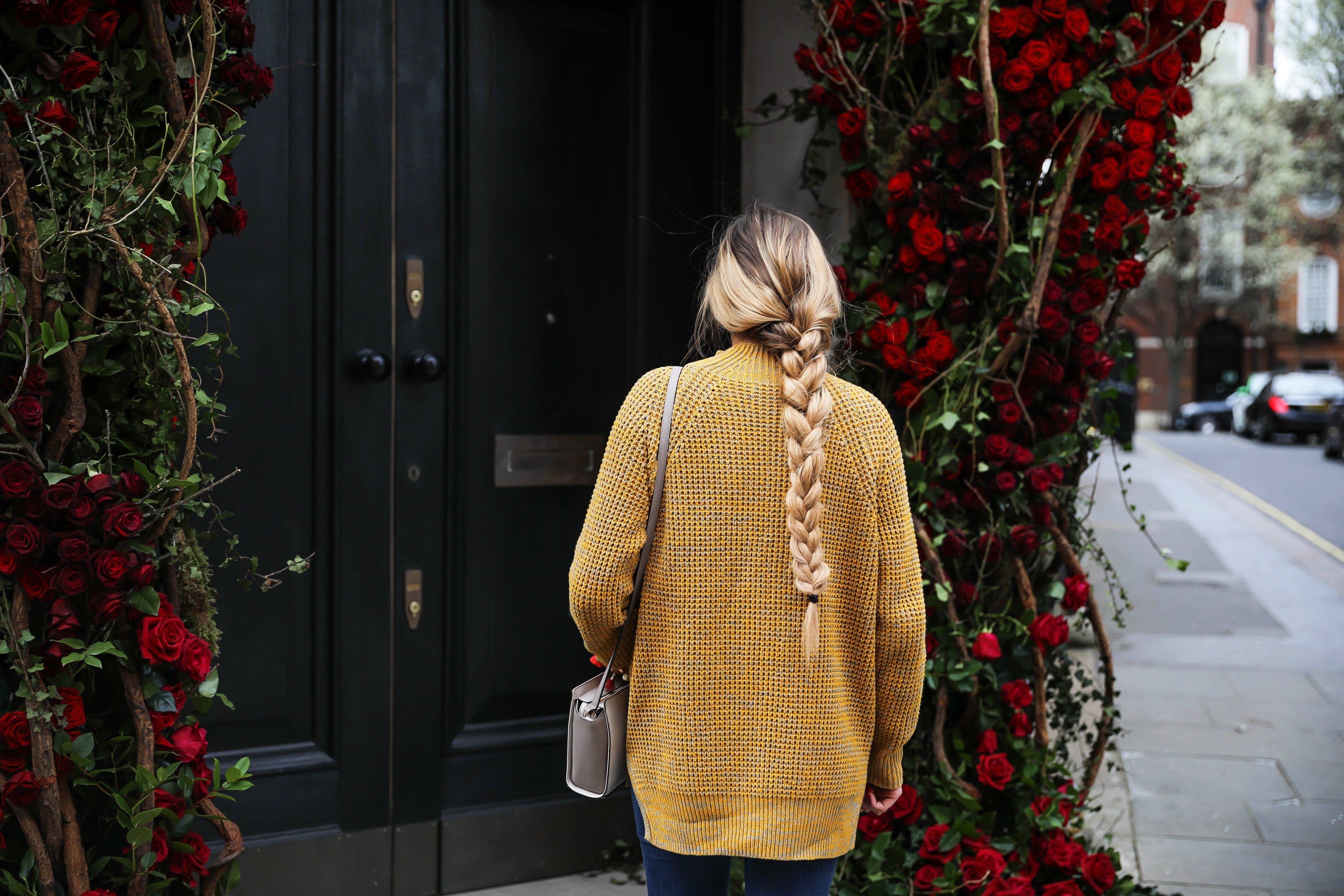 Sweaters are so great because they area dressy and casual at the same time! That is pretty much all I have worn since being in London! Half of my suitcase was filled with sweaters and my sisters and mom have been borrowing them all vacation haha! This was my outfit on the third day of being here (Sunday). I'll put a post up tomorrow explaining all we did, but it has been a blast! My sister found this beautiful rose covered doorway on a walk and I fell in love! Everything in London is so beautiful and unique!
These shoes were so comfy to wear around London. We have done SO much walking and my feet are sore from the days I made the unfortunate decision to wear booties… I have been loving any kind of lace up shoes lately and these tassel ones are perfect! It's hard to tell with jeans, but they can lace up your leg and have tassels on the end! They also match so much which is a plus!
This sweater is so comfy and comes in a few colors (I also have the grey!). I paired it with my 2.5″ monogram necklace and, of course, ray ban sunglasses to hide the bags under my eyes because the jet lag is real haha! I also want to talk about the bracelet I'm wearing because it is so cute and inexpensive! It's actually from Target! I never used to shop their jewelry that often, but it's so cute! The new Baublebar Target line (sold at Target) is also really adorable! I picked up some earrings from the line before my trip!
Sorry is this post doesn't make sense or is all over the place, I am writing it at 12:00 a.m. Paris time and I am so sleepy! Which, by the way, I'm in Paris now haha! I am going to schedule this for the morning, FaceTime my boyfriend, then hit the hay! Love y'all!
xoxo,
Lauren Lindmark
Copyright © 2017 dailydoseofcharm.com