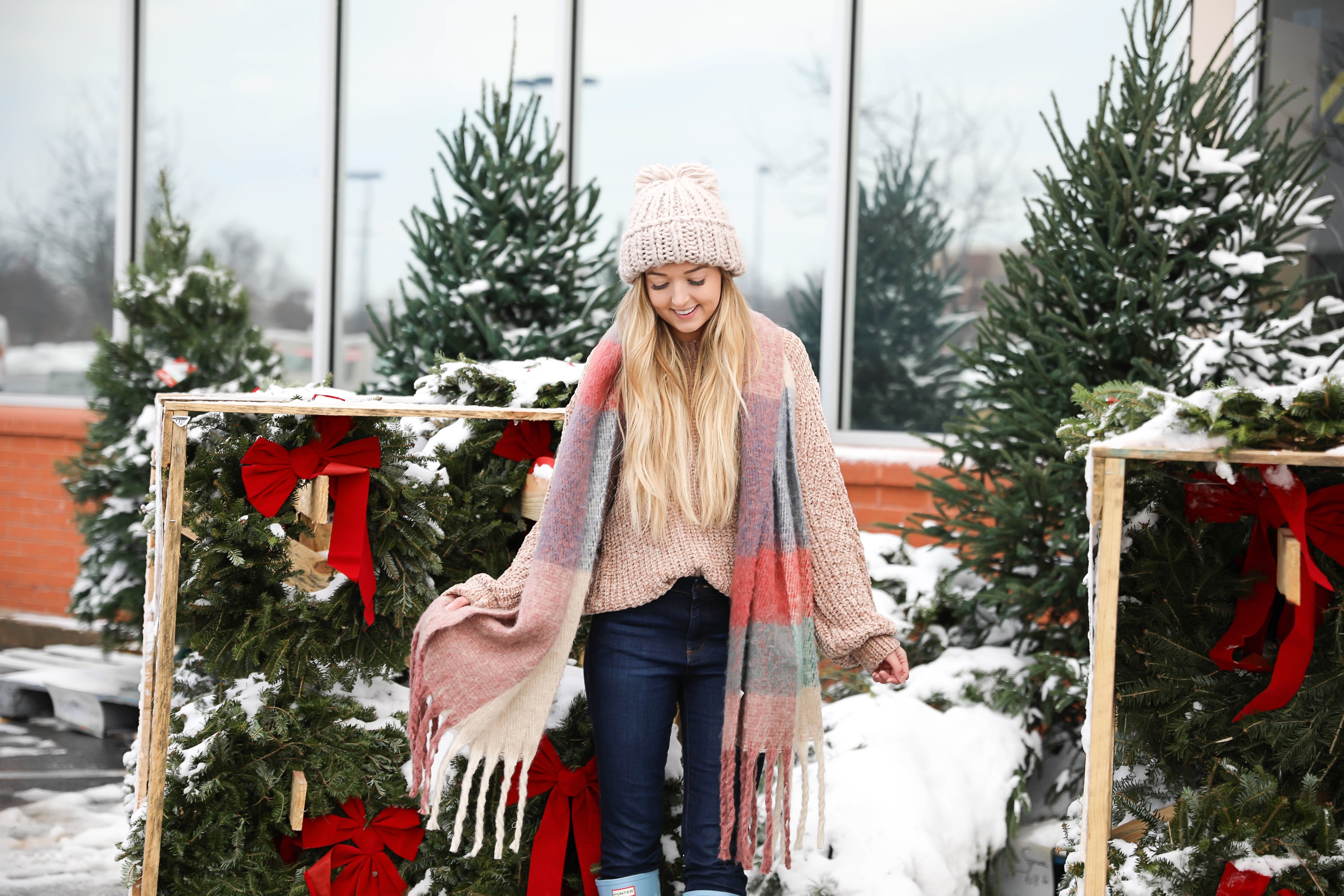 Chenille Sweater Roundup | OOTD
If you don't own anything made out of chenille material then you are totally missing out! Chenille is back in this year and I can't get enough! It has gotten to the point where every time I see something made out of that material I automatically need it. I found this cute sweater I am wearing in today's post and loved the color so I ended up buying it! They are so easy to throw on with jeans or even leggings. Did I mention how soft they are?
I paired mine with a cute beanie, heavy scarf, and my blue Hunter Boots. These are a MUST for the snow! You can buy the Hunter socks to make them warmer too, but I love that they are waterproof. I own a red pair, green pair, this pair, and a black pair. However, I wore my black pair so much that there are actually holes haha! I have had them for YEARS!  They are just great shoes!
This post is going up way later than expected. Today is the second morning in a row I set my alarm, woke up, turned it off, then don't remember falling back asleep. I think it's my body's way of telling me I need more rest. I blame my afternoon coffees for keeping me up at night – oops!
Keep scrolling for outfit details and a chenille roundup!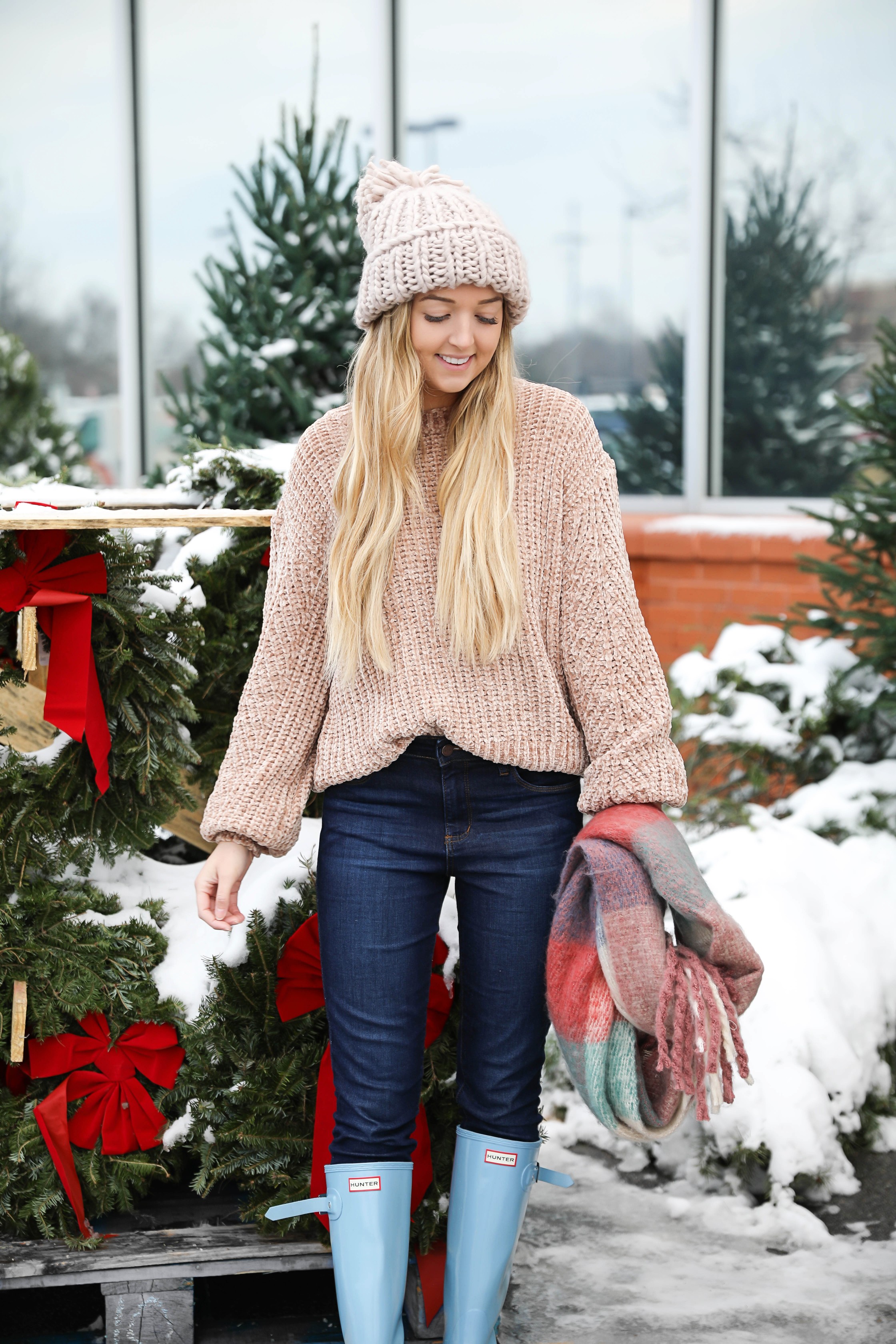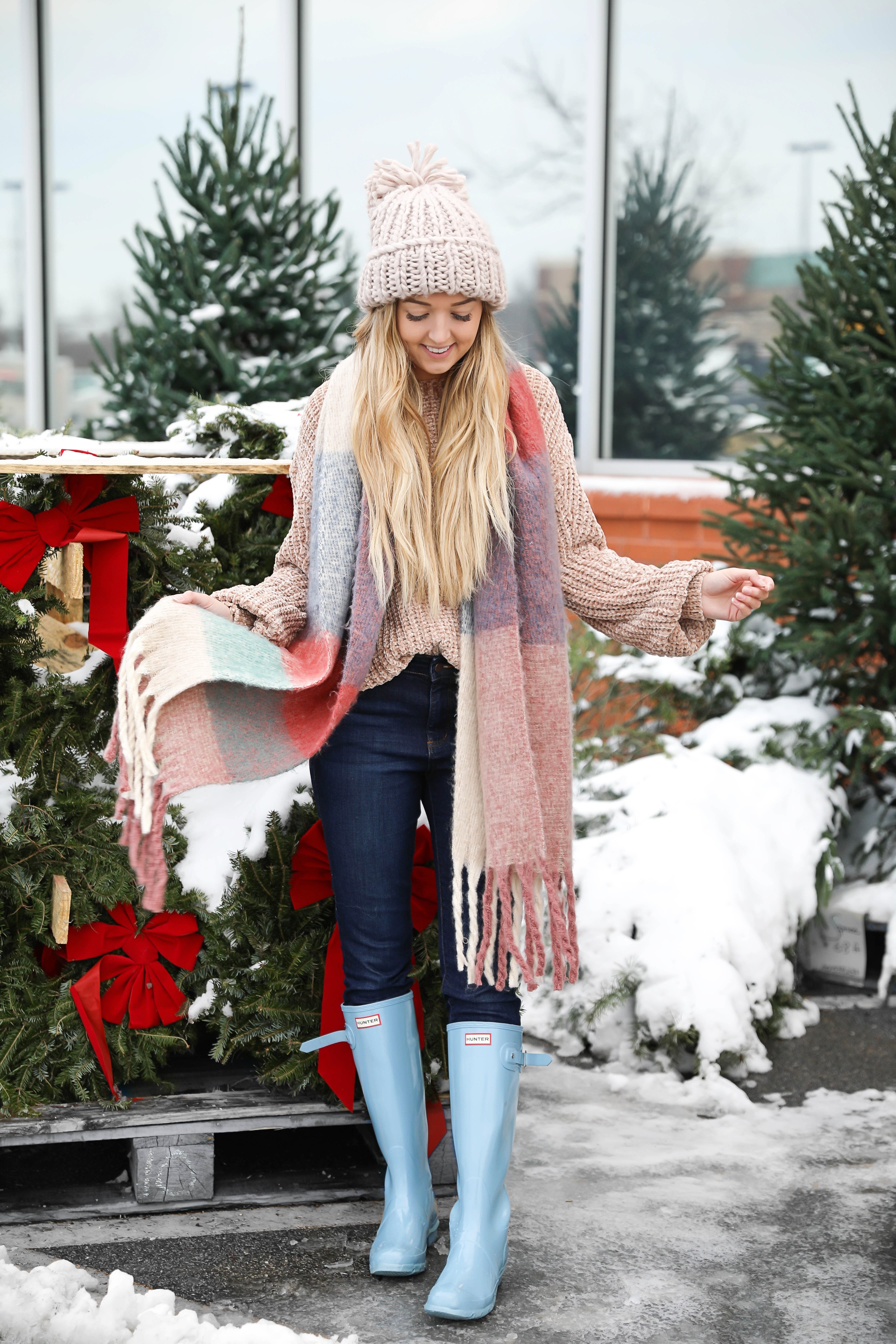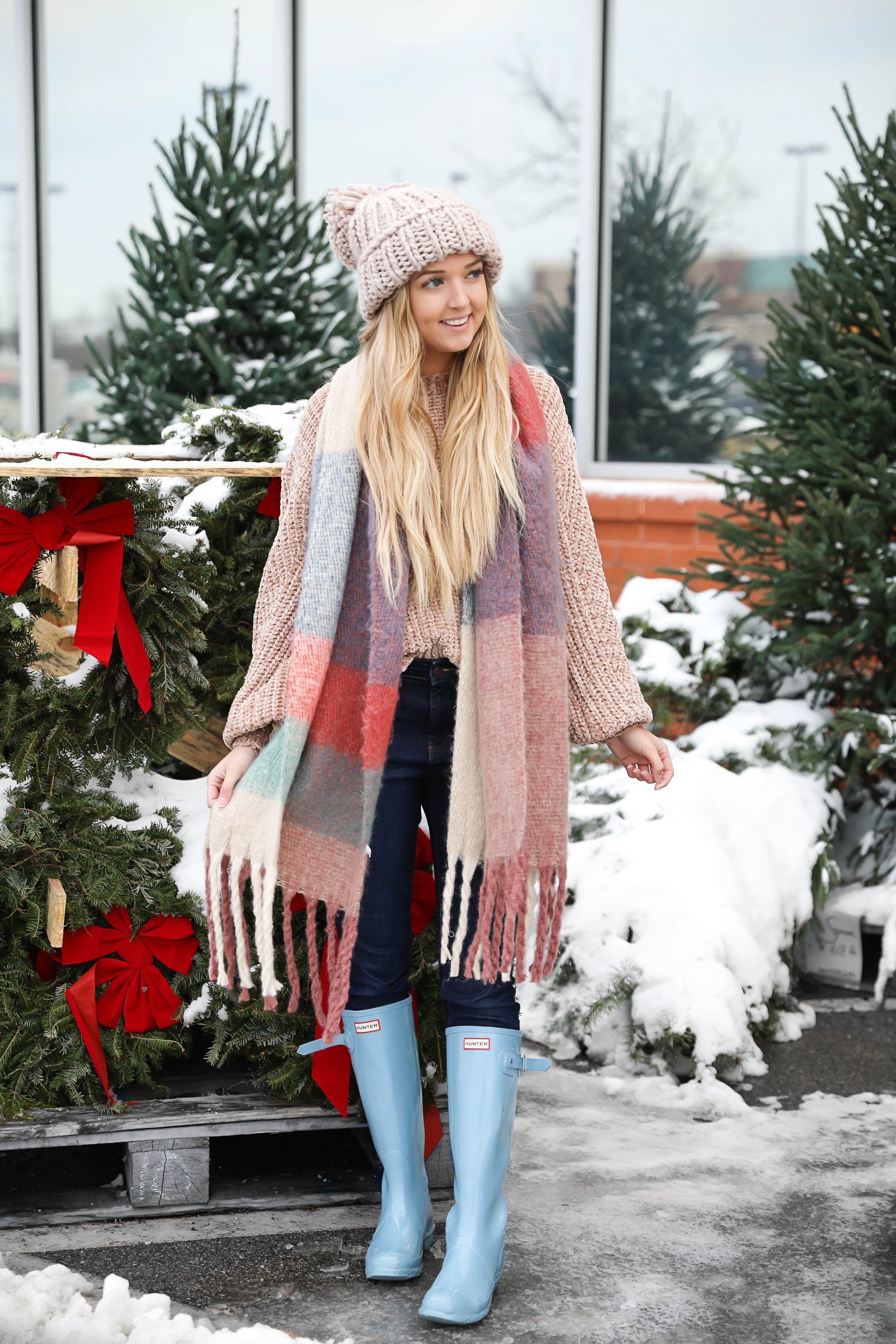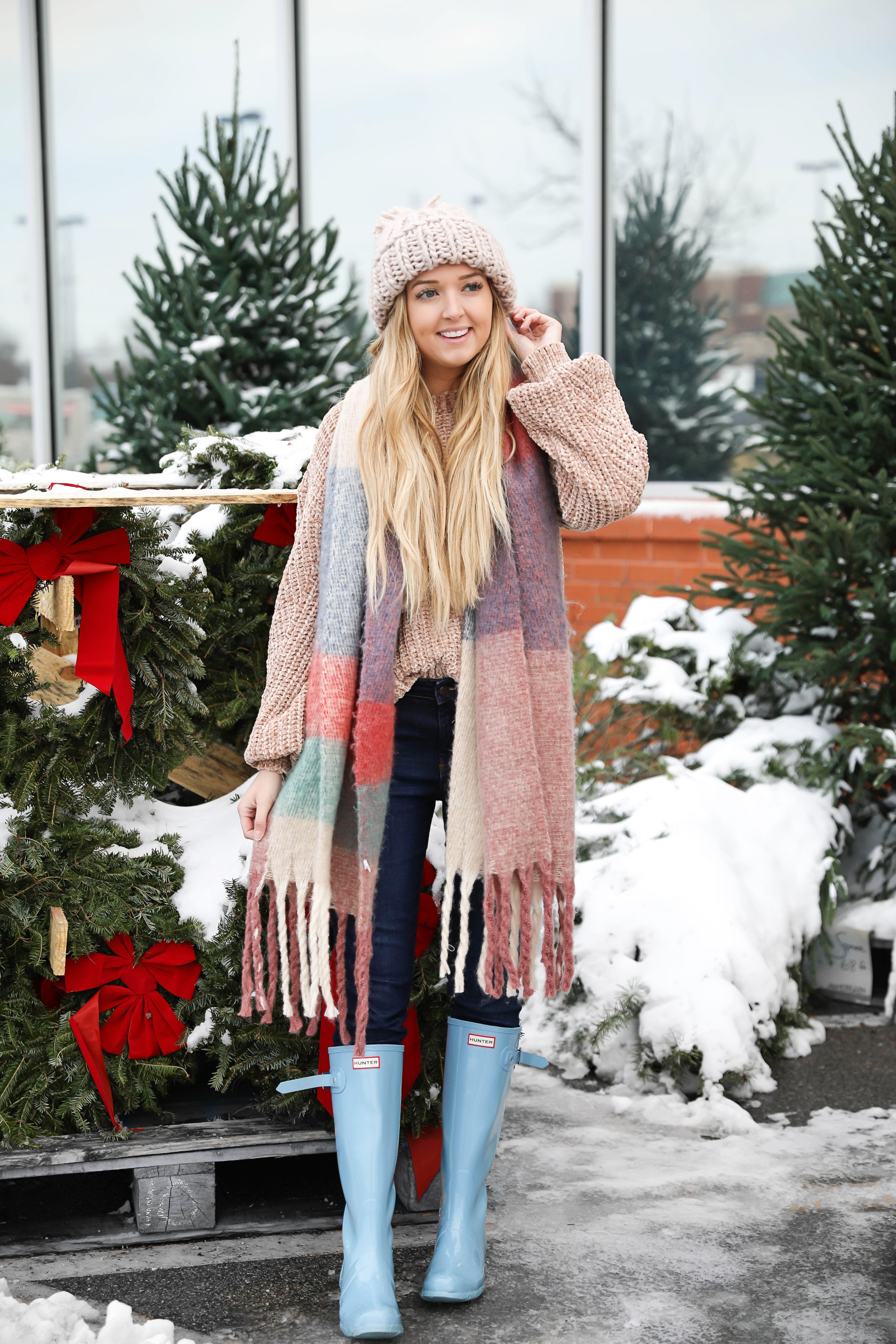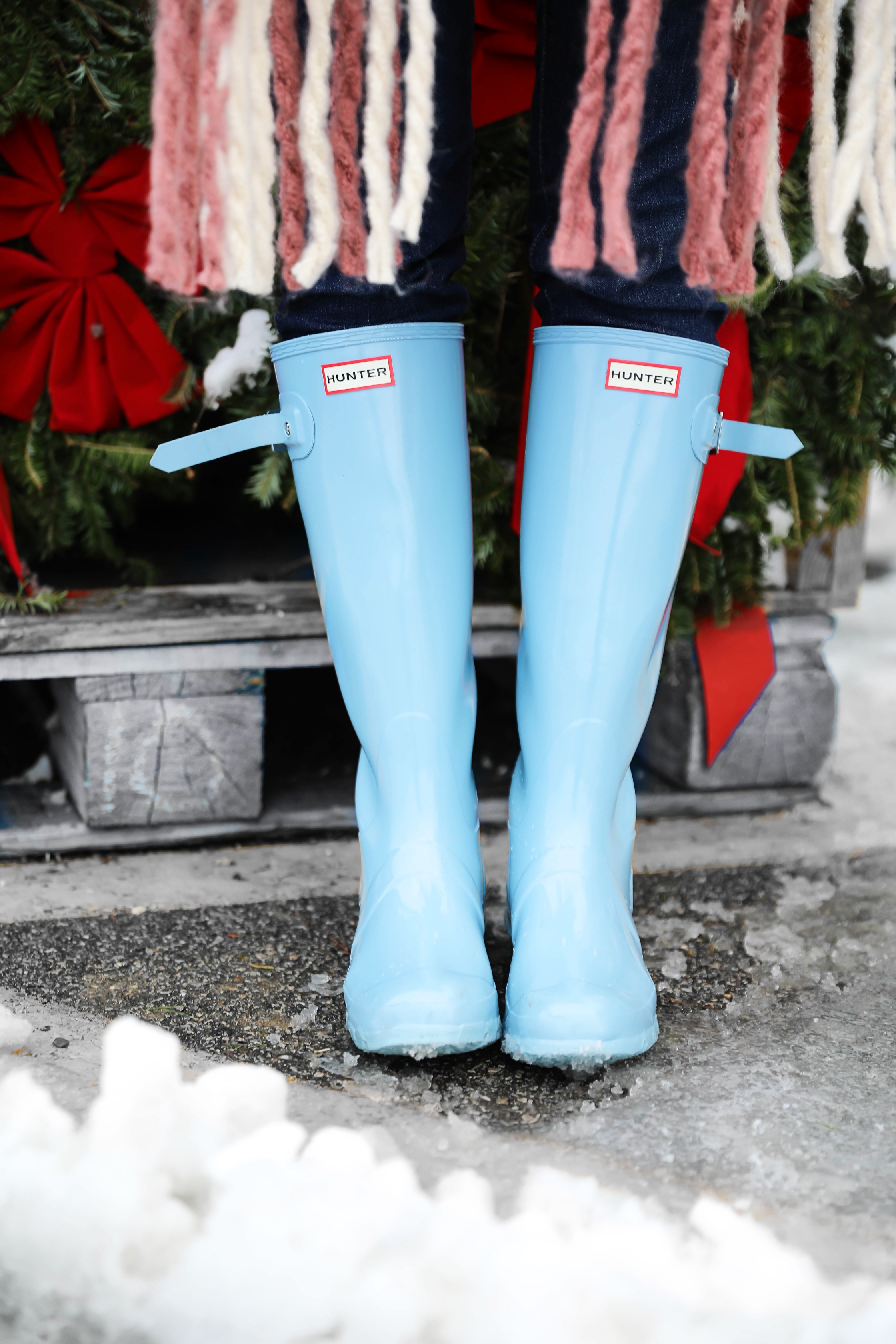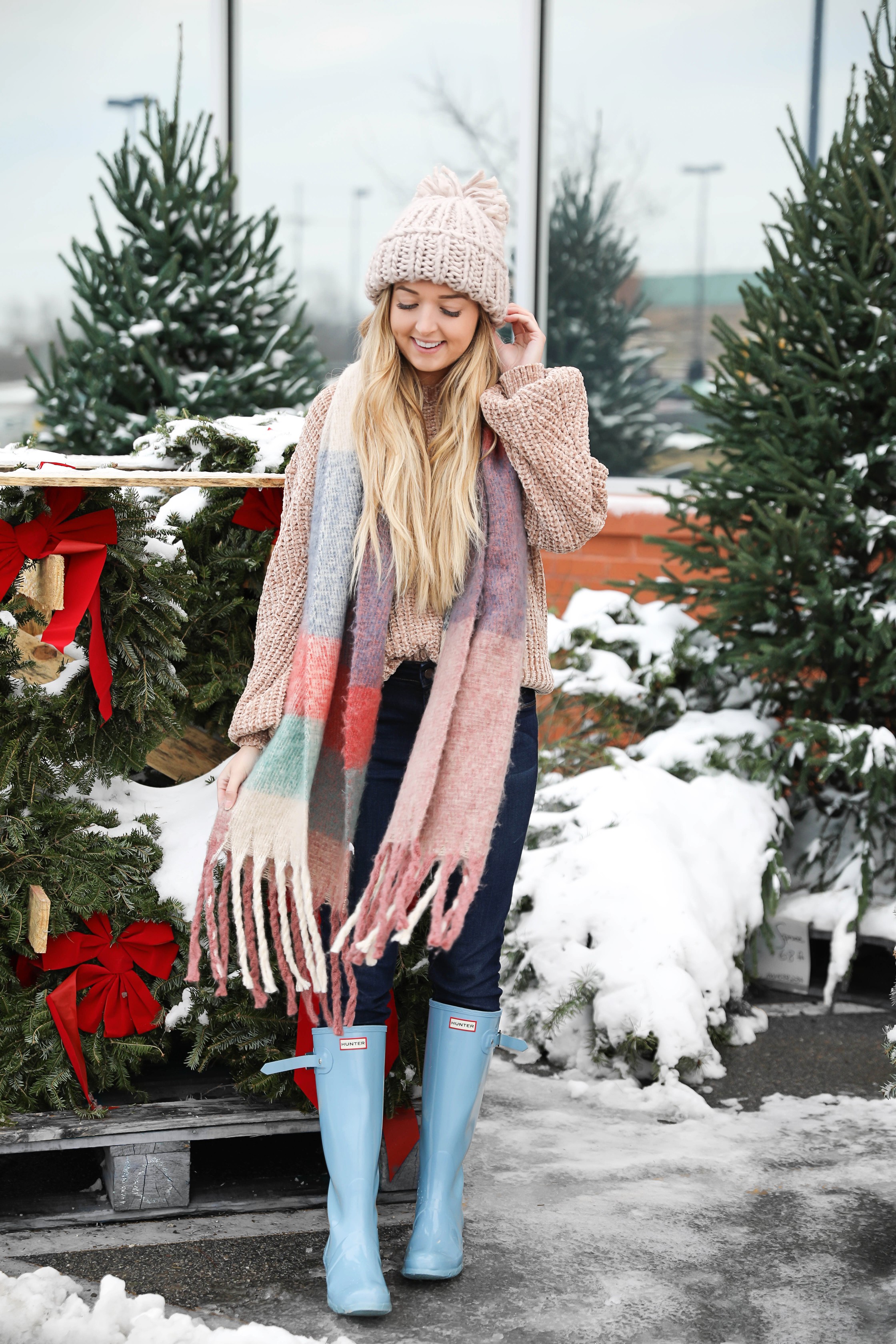 | Chenille Sweater ($47 I am wearing a S/M, also comes in grey) | Dark Denim Jeans (similar, mine are sold out) | Blue Hunter Boots | Heavy Scarf (similar, another cute on here) | Beanie (just restocked in grey, sells out fast) |
How cute are these photos?! You would never know they were taken in front of the Home Depot haha! I really want one of these real wreaths. I already have a fake one hanging on my door, but every time I see them at the grocery store I almost buy one! Maybe I'll cave this week haha!
Anyone else feel like this week is going so fast? It snowed in KC on Monday, and even though I technically worked all day, it still felt like a snow day! I am so ready for the weekend though. I have fun plans with my friends Friday then family time Saturday and Sunday! Wahoo!
Chenille Roundup
xoxo,
Lauren Emily Lindmark
Copyright © 2018 dailydoseofcharm.com