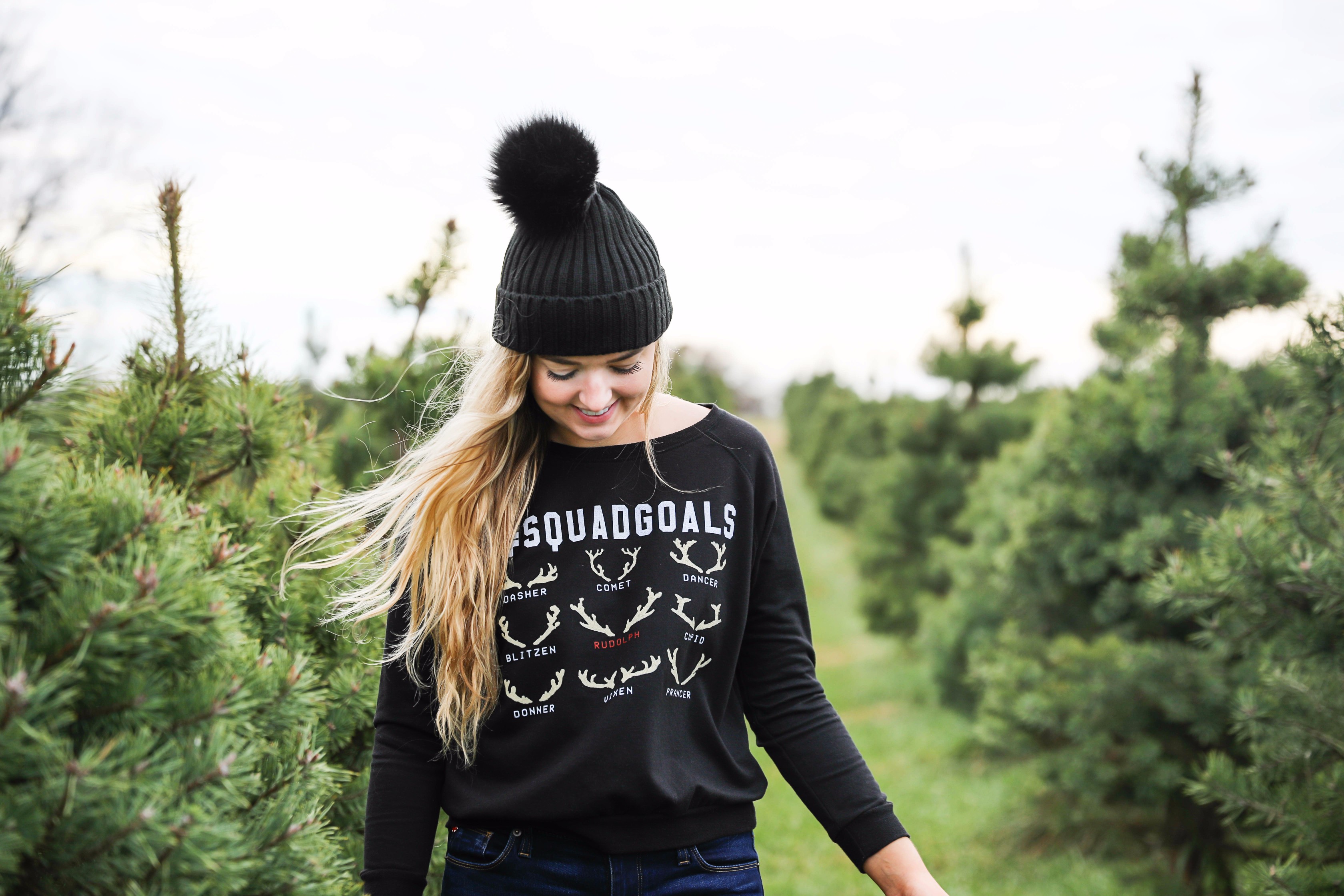 Christmas Tree Farm | OOTD
Wahoo, time for my first winter/holiday blog posts! Now that all the leaves have fallen we can say goodbye to autumn posts! I've been trying to brainstorm where I can take photos (I struggle with that in the winter because everything is sort of dull around where I live). I am hoping we get a ton of snow this winter so I can at least have some pretty wintery wonderland pictures haha (blogger problems)! However, one place I have always wanted to shoot is a Christmas tree farm and this year I finally had the chance to!
Every year my family just puts up a fake tree that we have had for years, however, this year we decided to get our first real tree and I was so excited! I had never even been to a Christmas tree farm before! We drove about 30 minutes out to a little farm in Kansas and it was so adorable. They had trees lining a field and little house with hot cocoa and cookies inside for the visitors! Our family actually picked out our tree super fast which I was happy about because I was worried we would disagree haha! The tree is so perfect, I will have to post a photo soon! We had so much fun getting our tree, I love making new traditions and memories with my fam!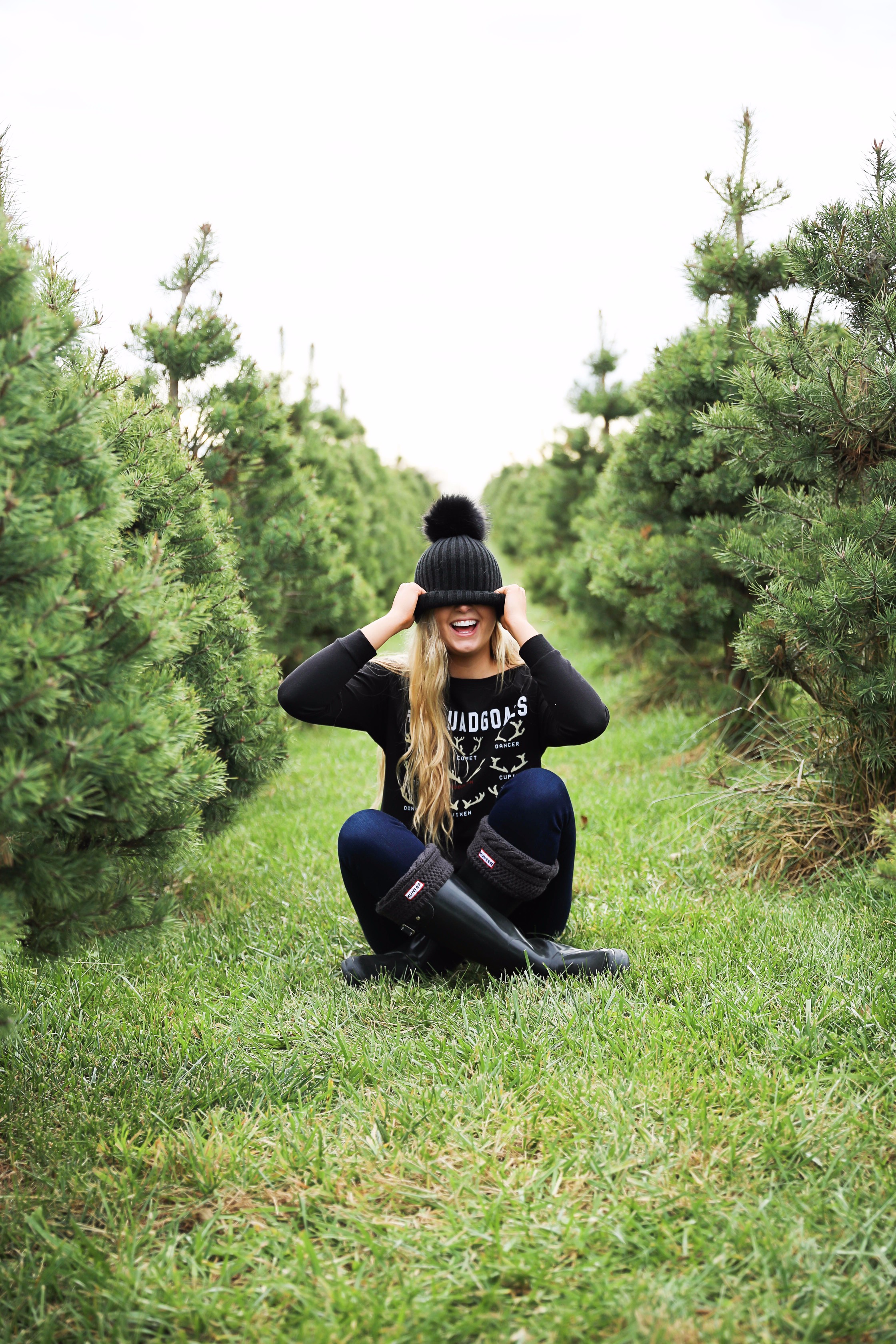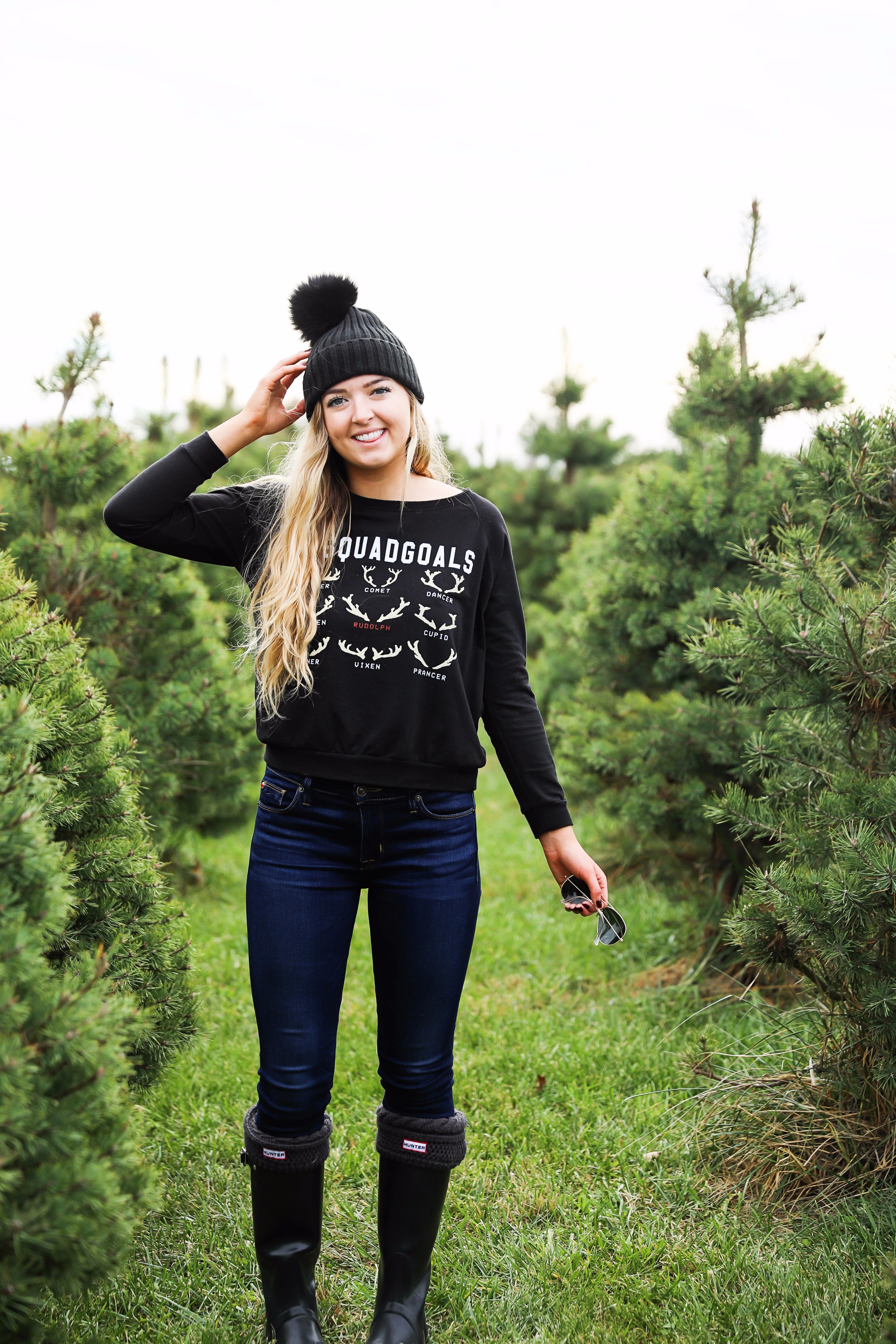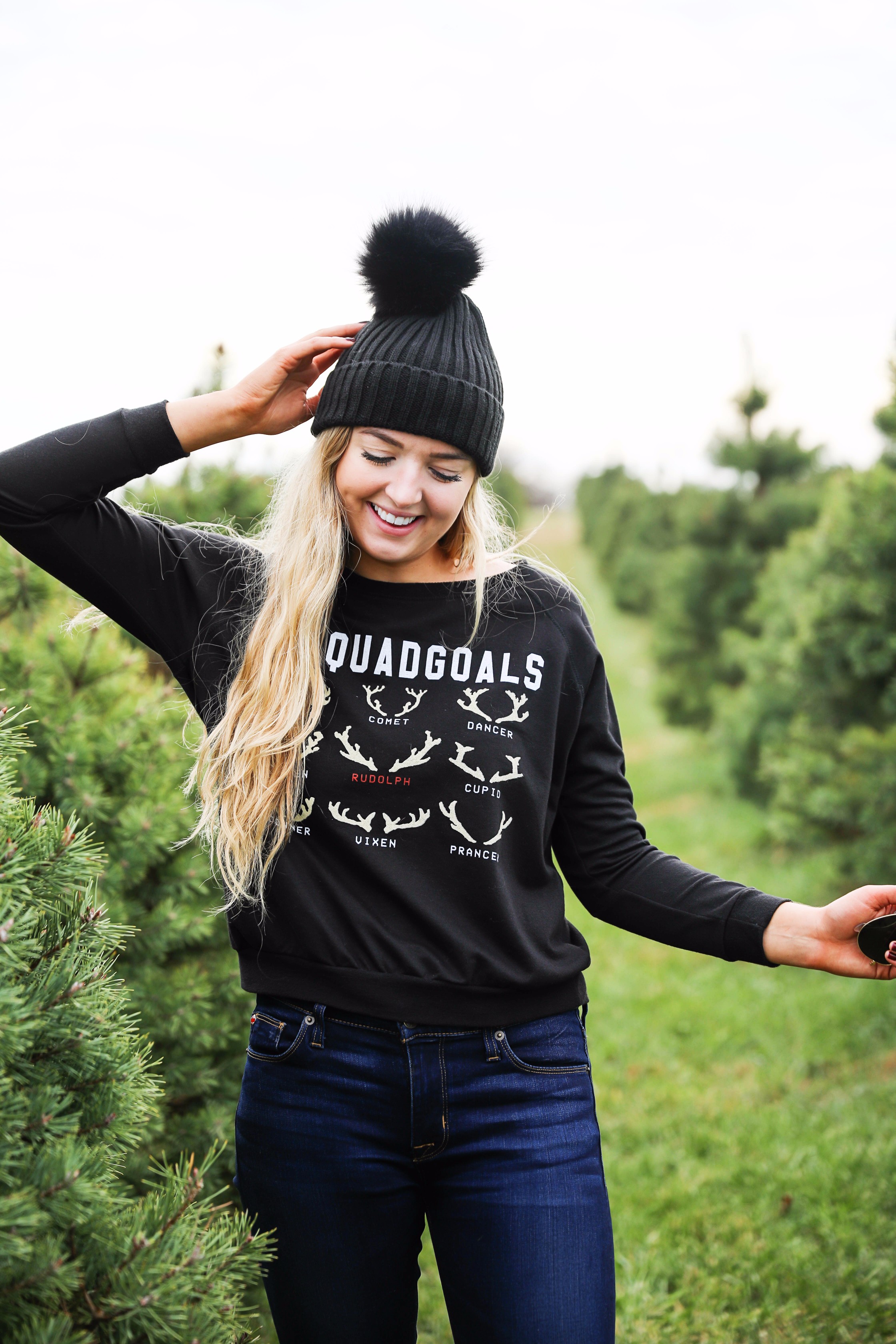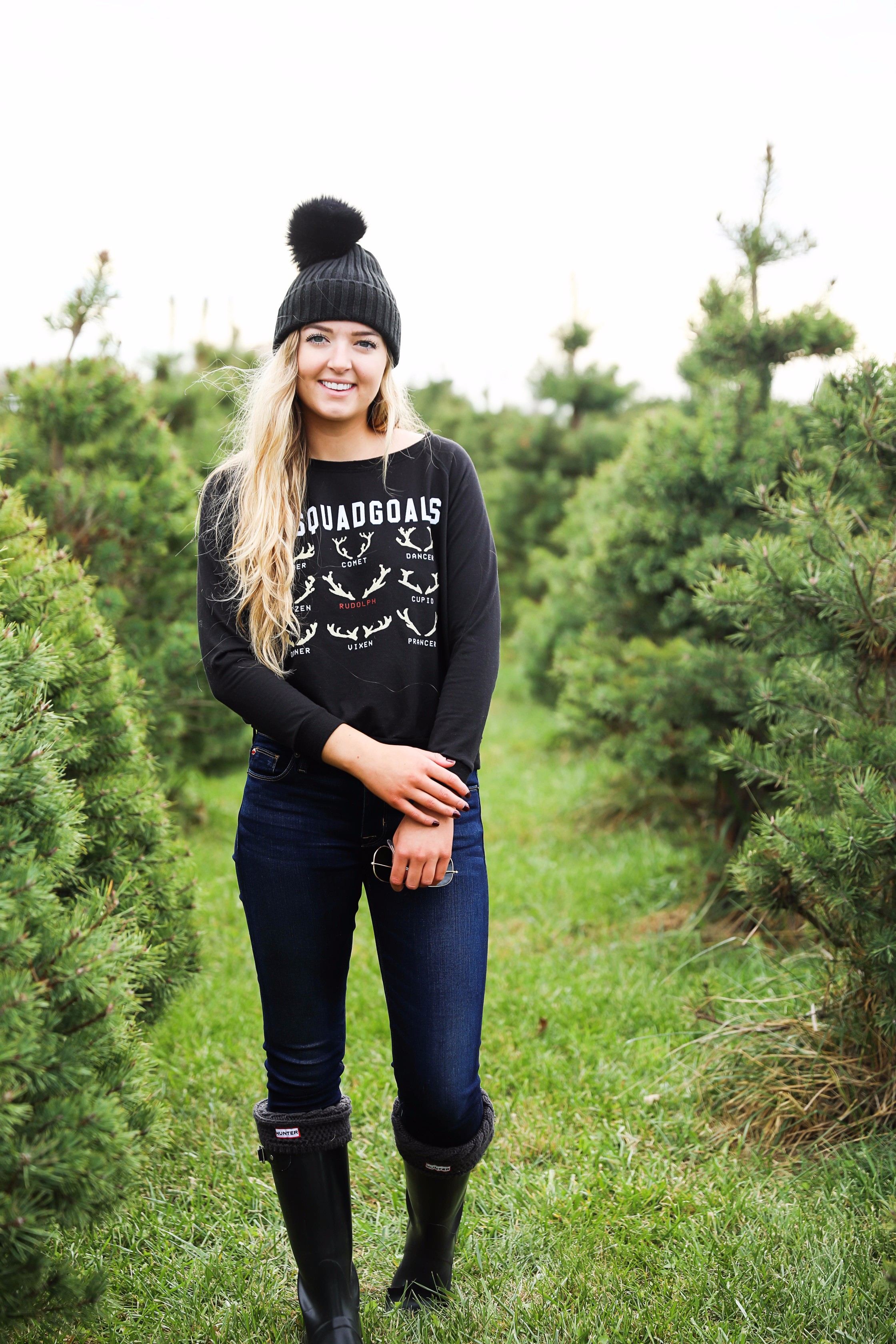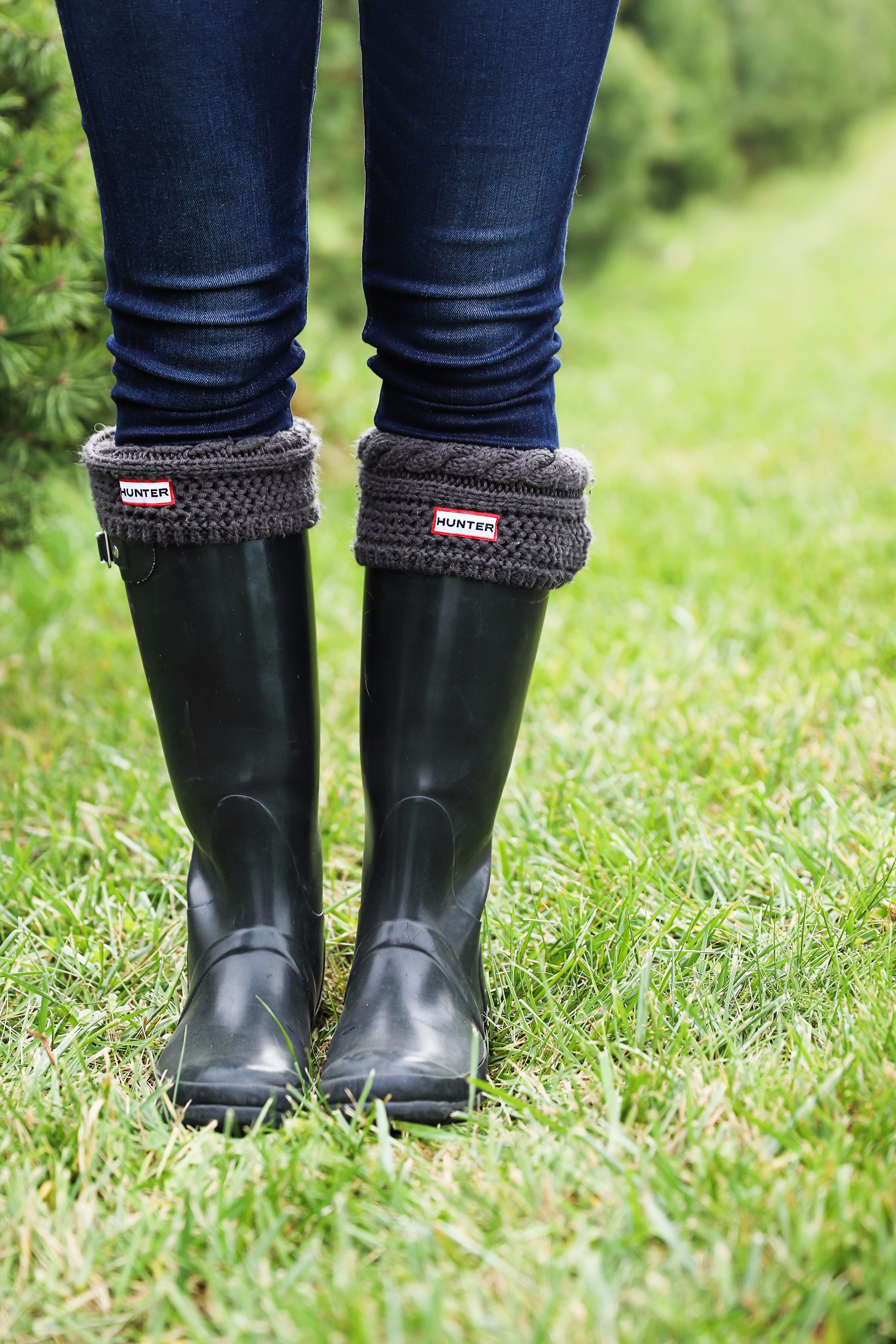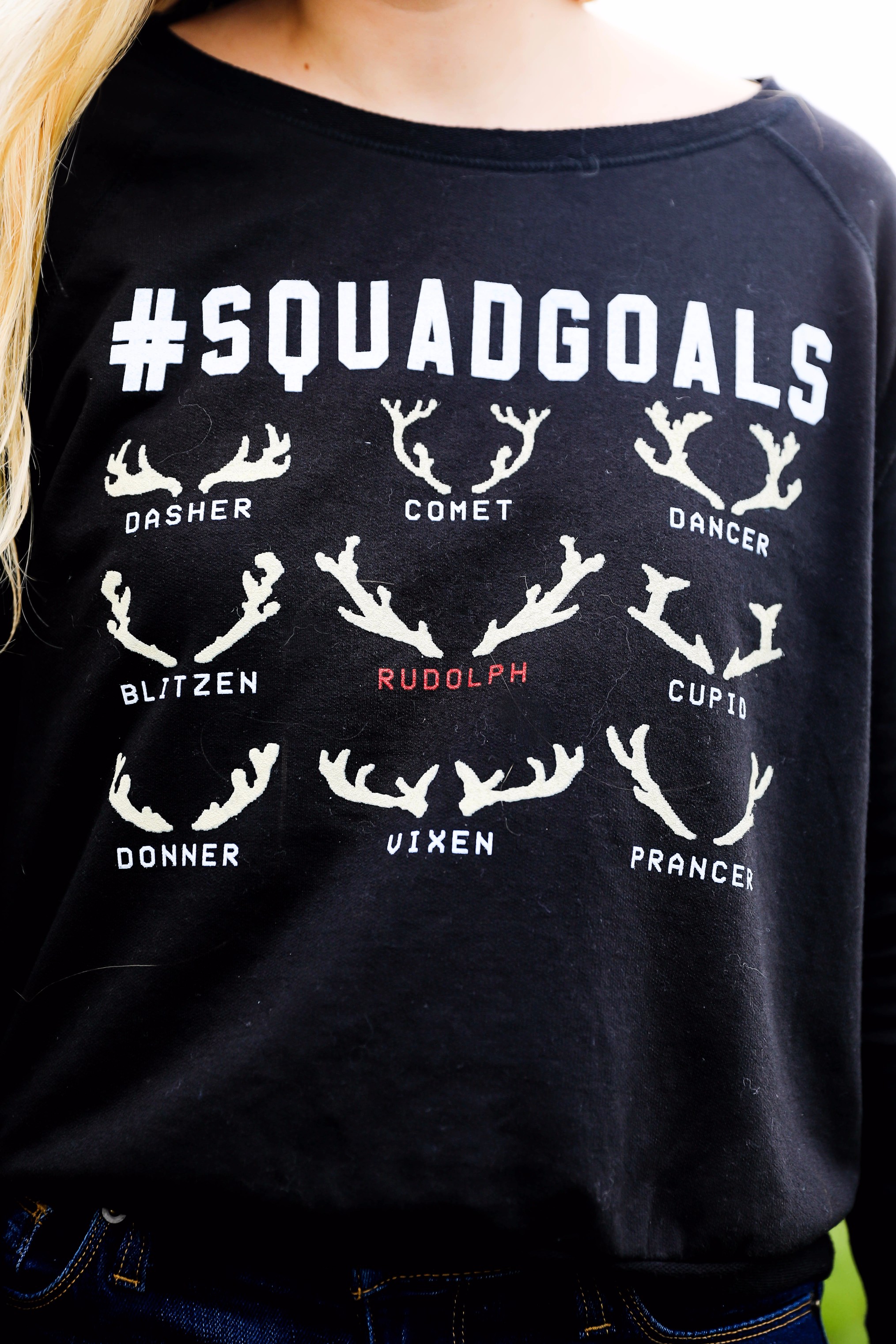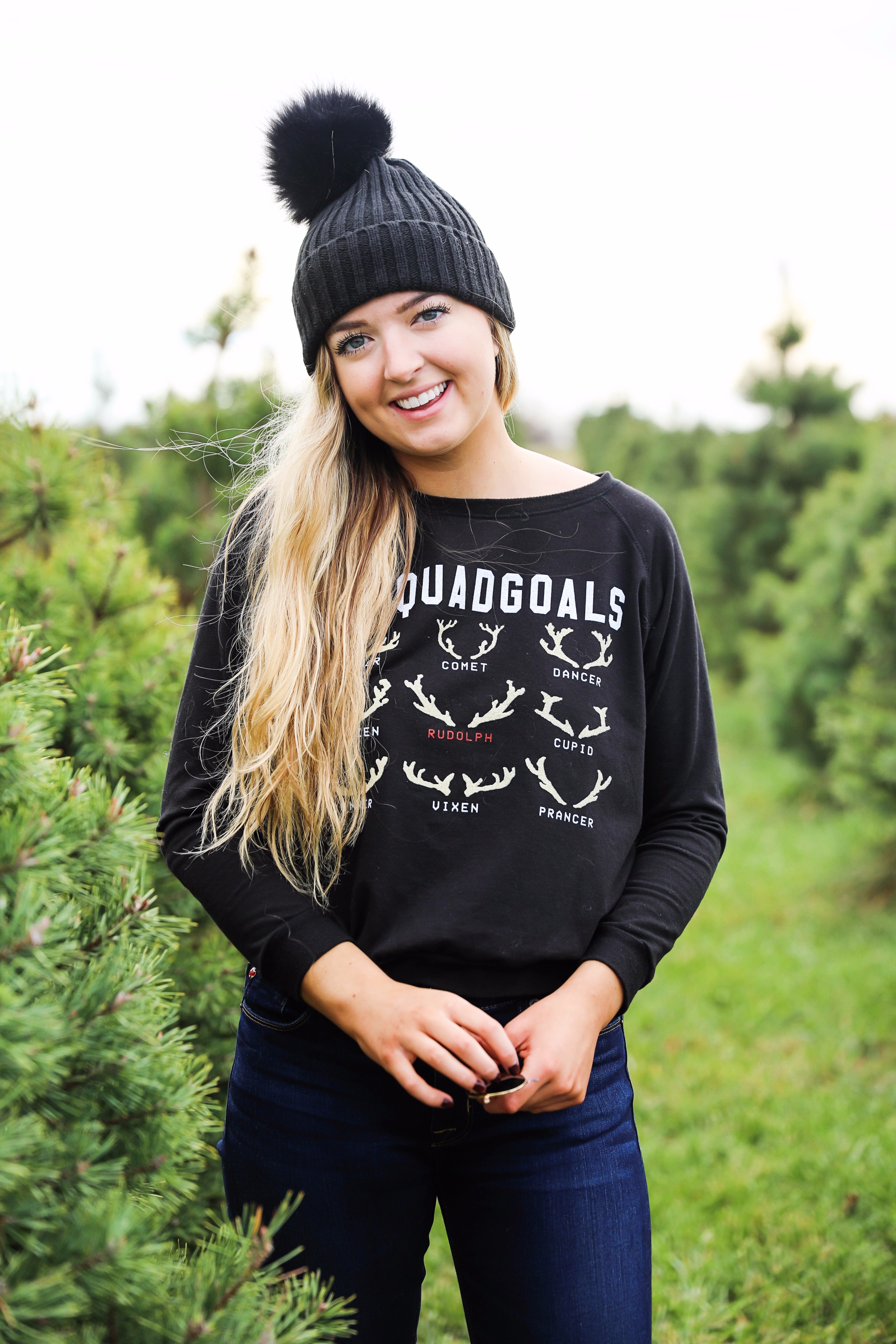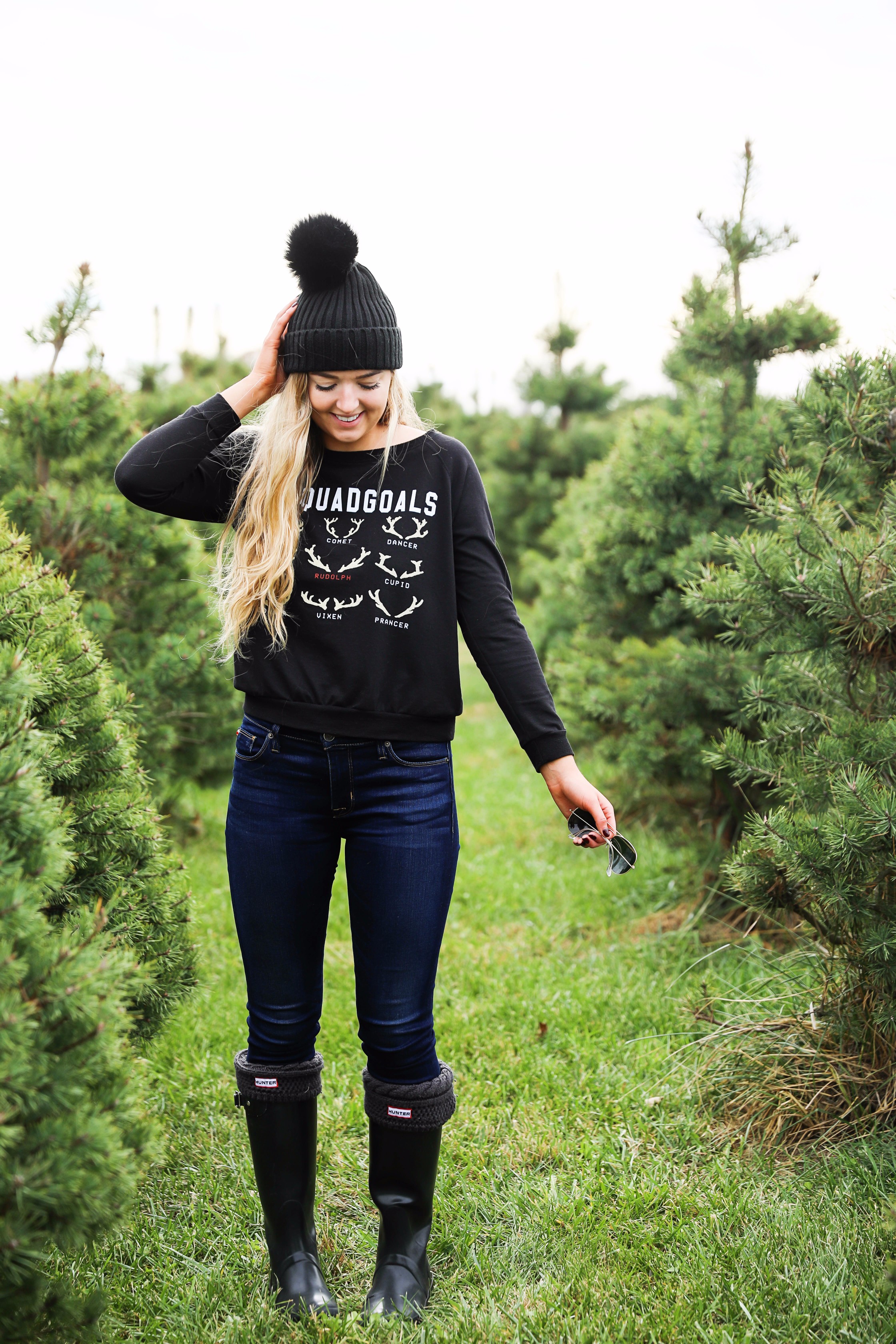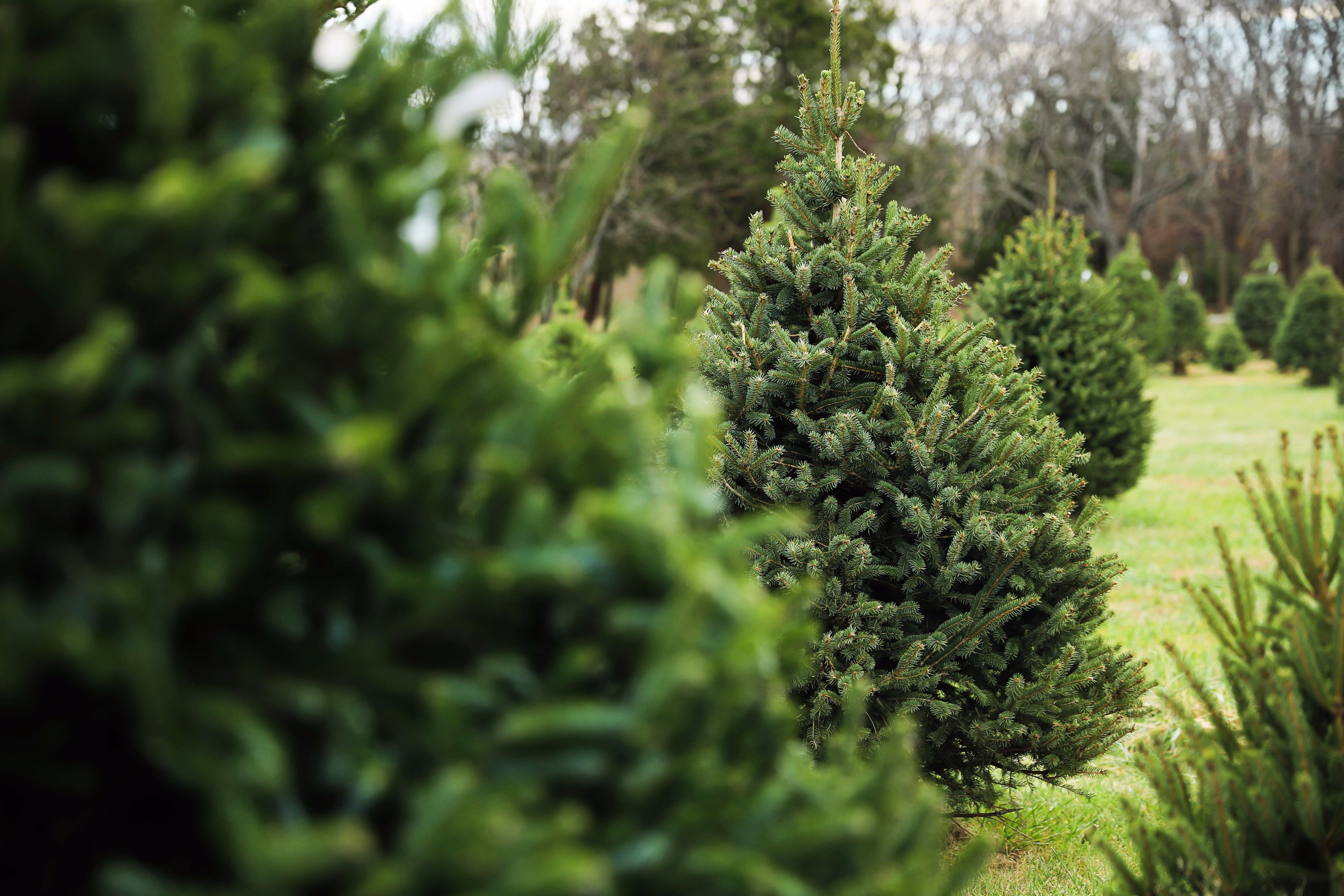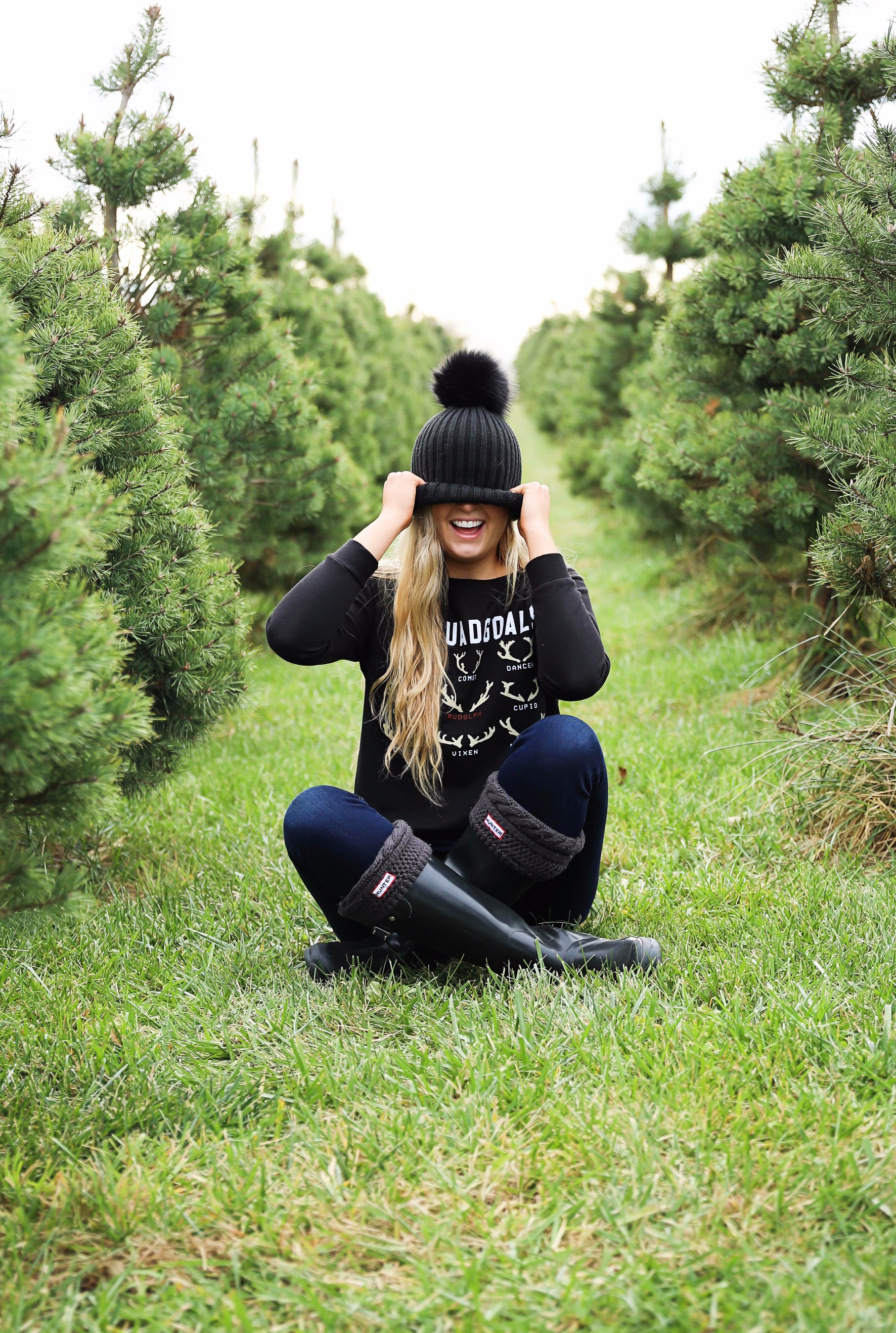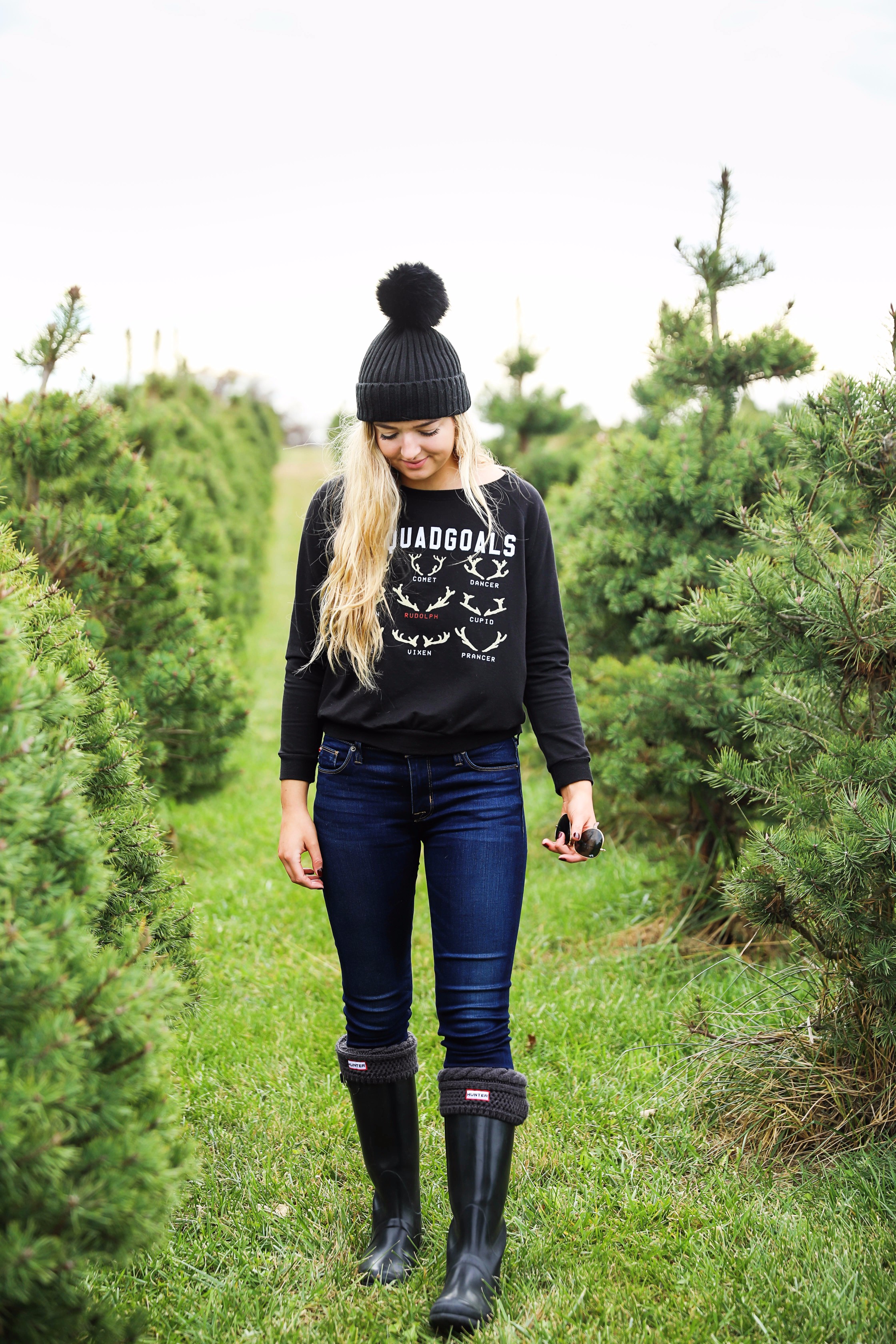 I purchased this t-shirt a few weeks back to wear in December, but I thought it was perfect for picking out a tree! It says "Squad Goals" and has all the reindeer names and antlers, I am obsessed with it! It was a bit of a warmer day on Sunday when we got our tree so I just wore the t-shirt, but it will be really cute to wear with cardigans throughout December! I let my hair air dry this morning which usually turns out fine, but it would crazy and frizzy for some reason. Luckily I brought a beanie so I was able to tame it a little haha!
I also wore my trusty Hunter Boots and boot socks! I have worn these boots so much in the last few years that there are actually holes in them haha! I have worn them in the woods, in the creek, to the barn where we keep our horses, and just as everyday shoes. They definitely get their use! I am thinking it is about time to invest in another black pair though hahah! These Hunter brand boot socks keep your feet really warm in the winter, and I love that they have the logo!
Do you put up a fake tree or real tree for Christmas? Comment below!
xoxo,
Lauren Emily Lindmark
Copyright © 2017 dailydoseofcharm.com