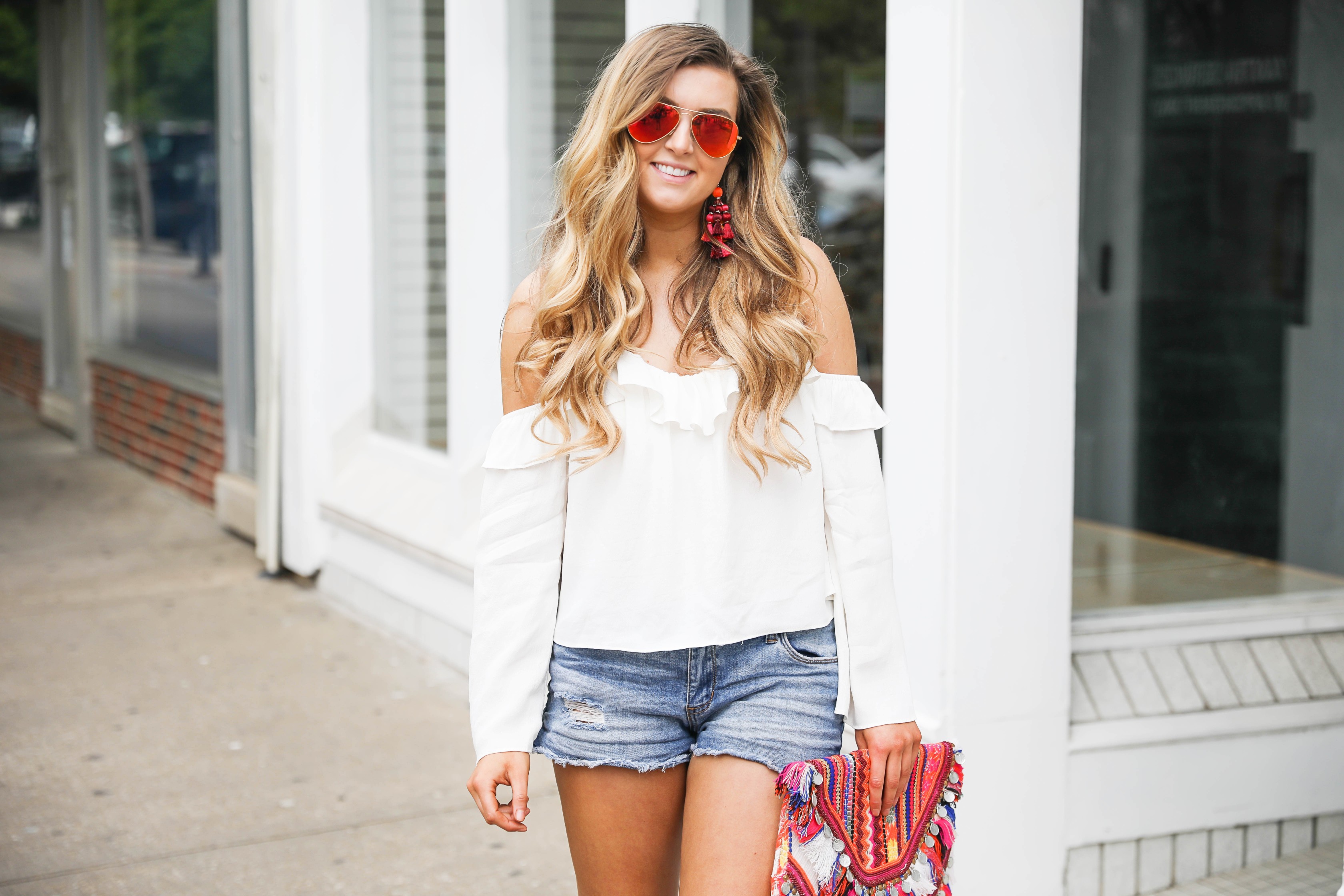 Cinco De Mayo | OOTD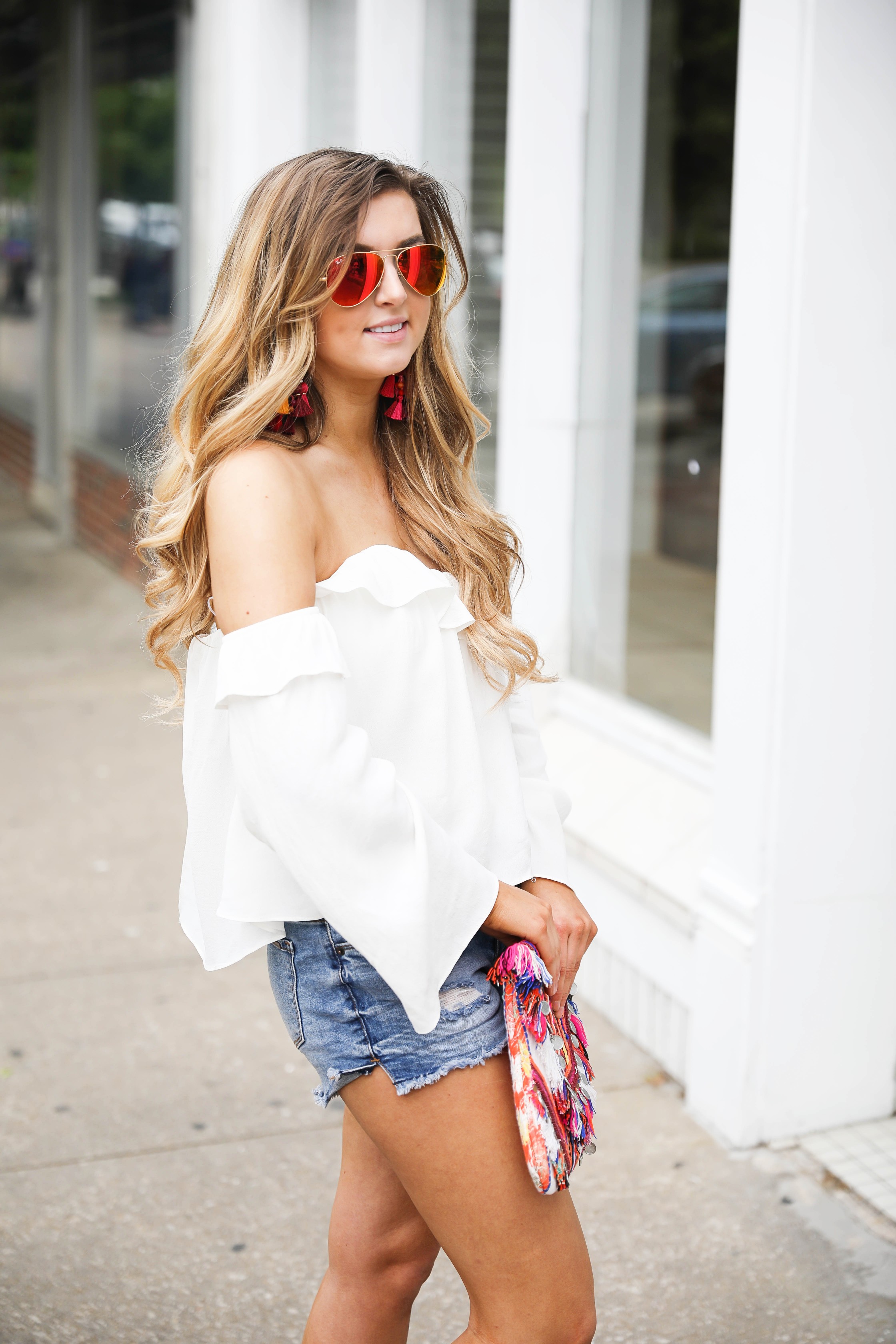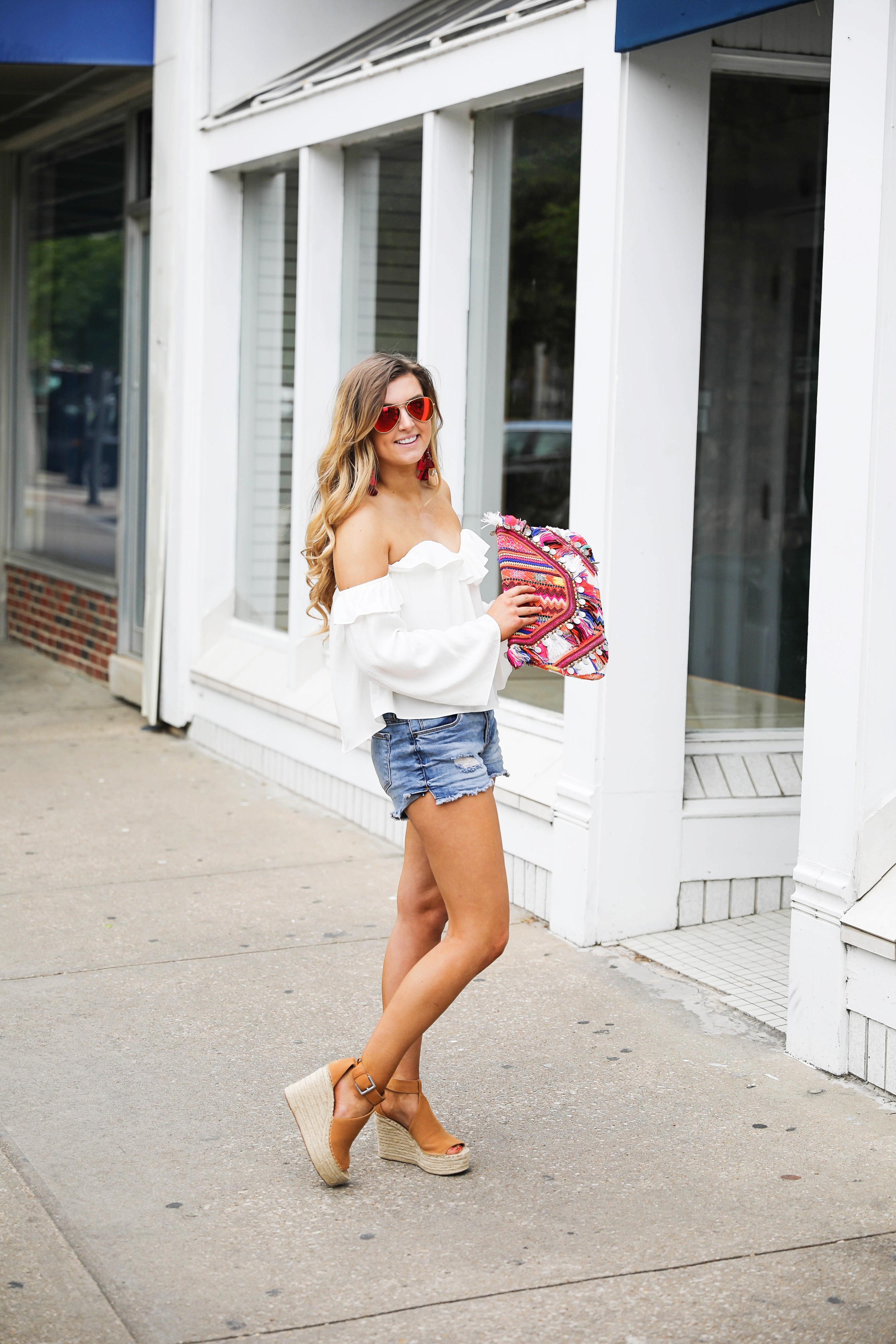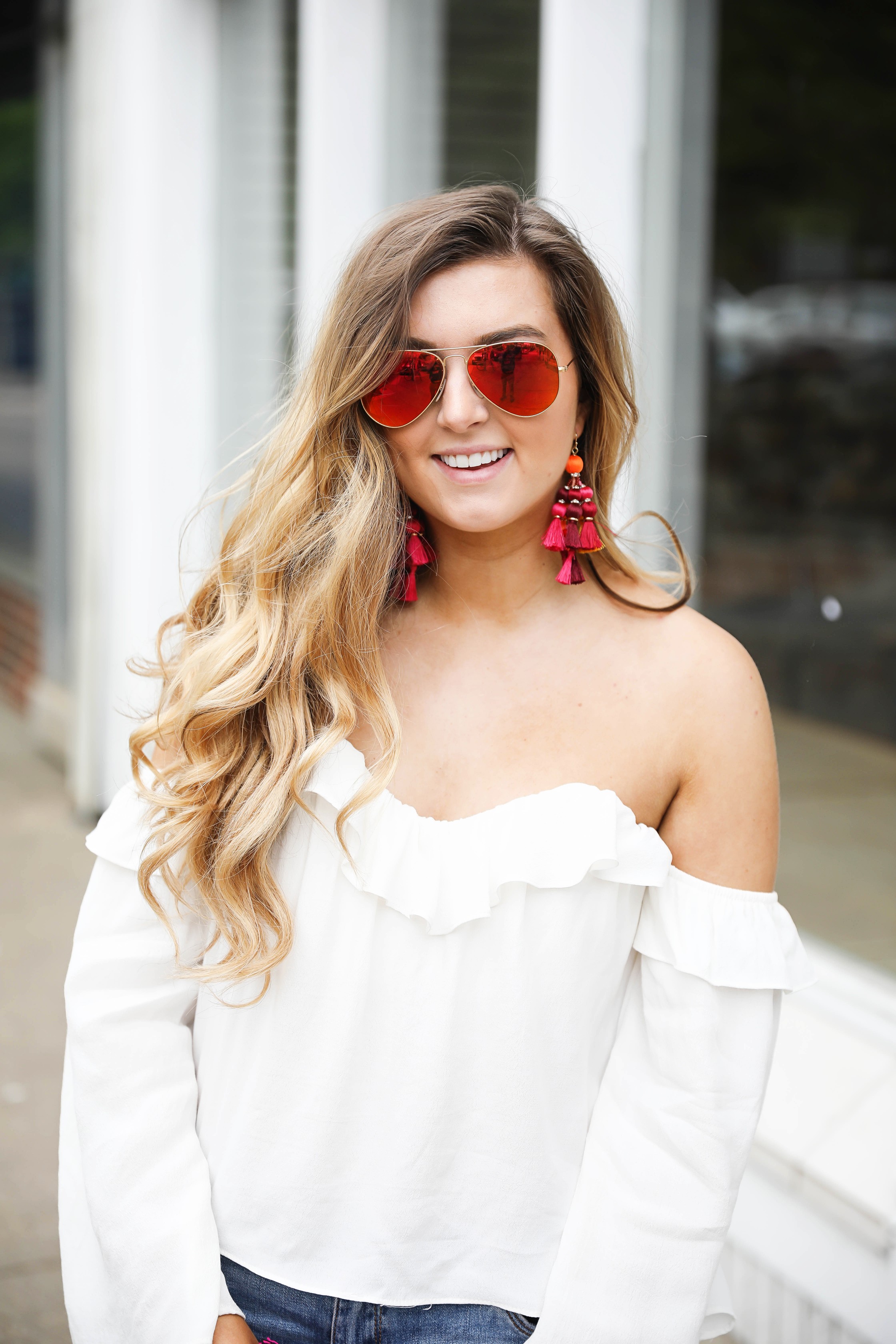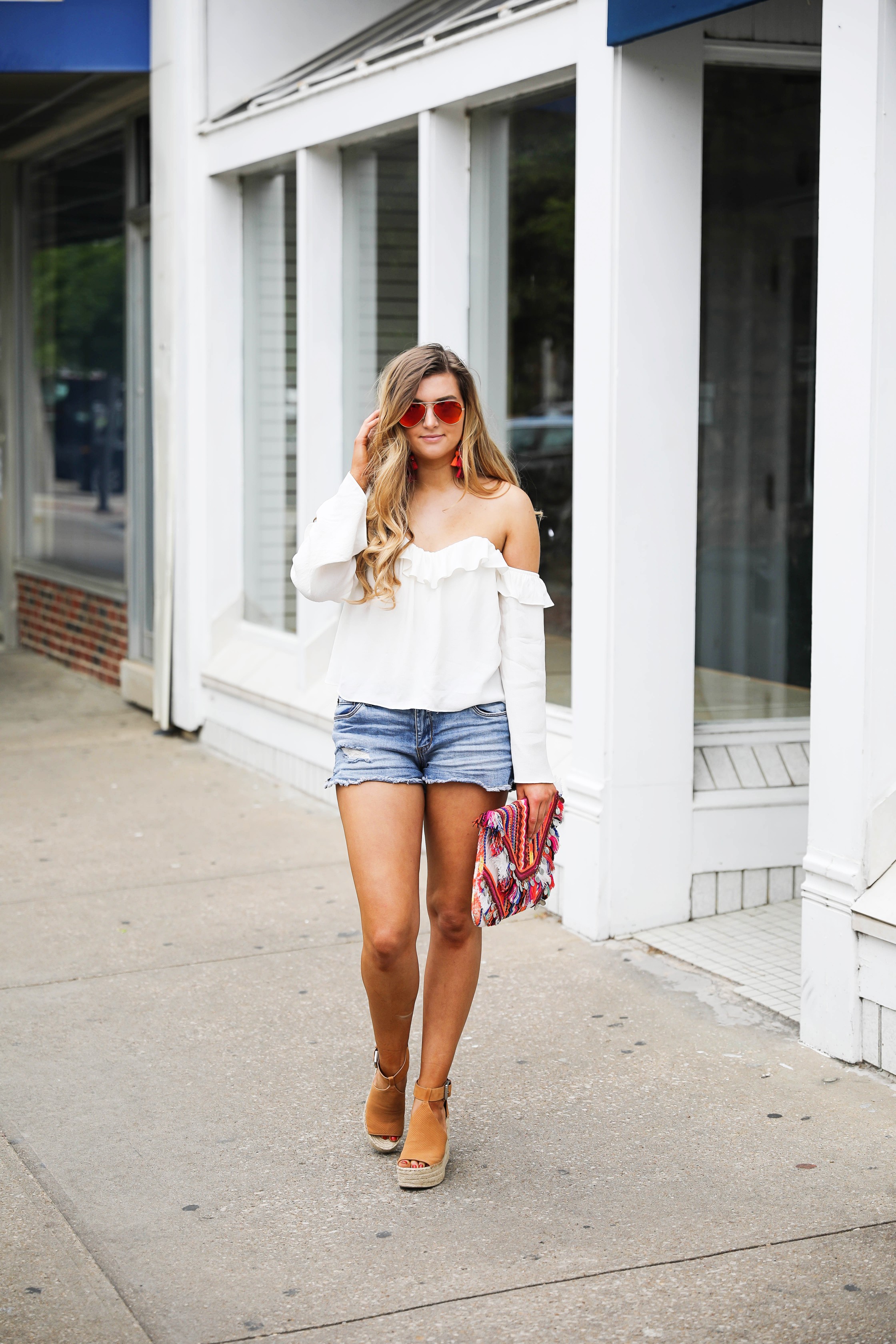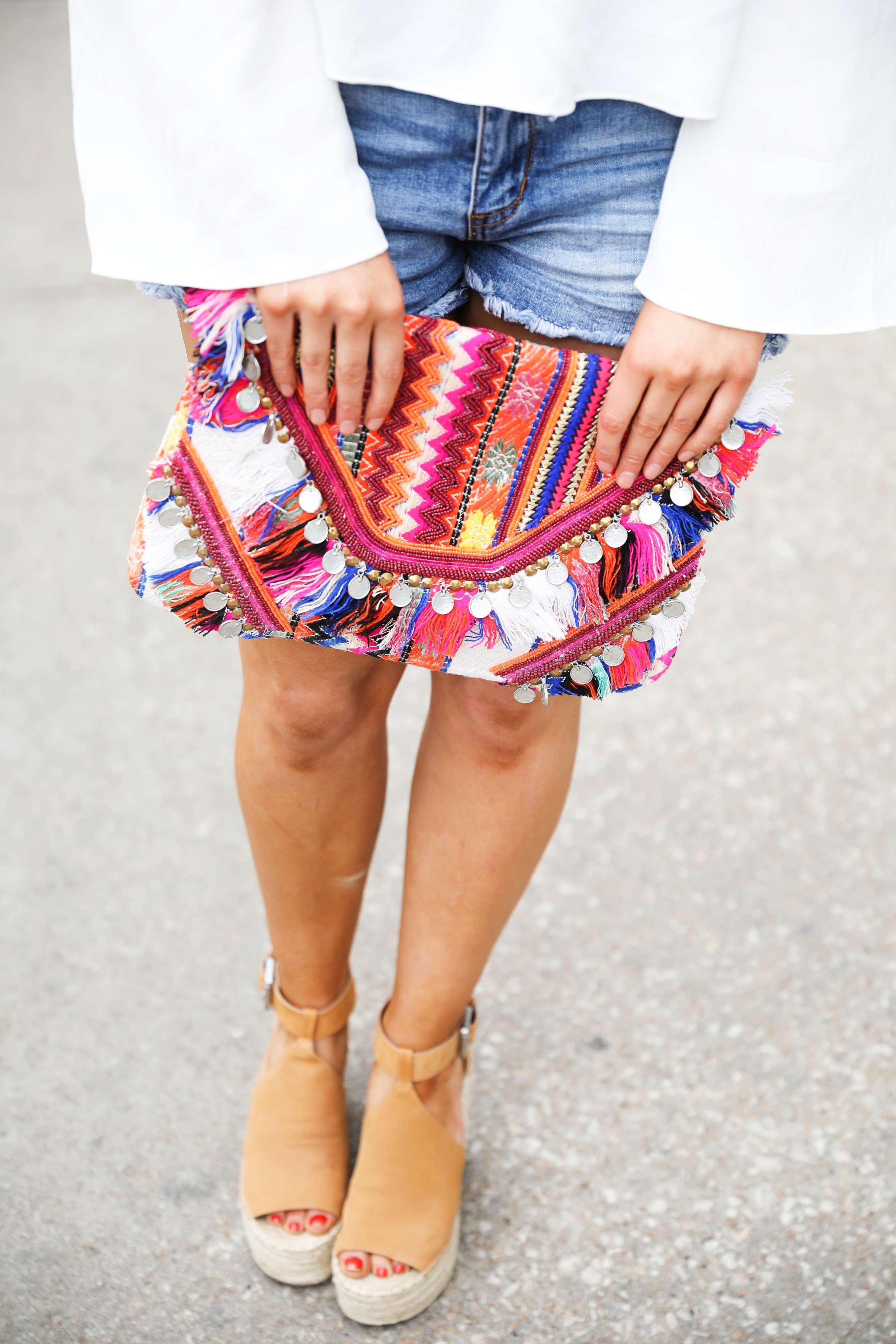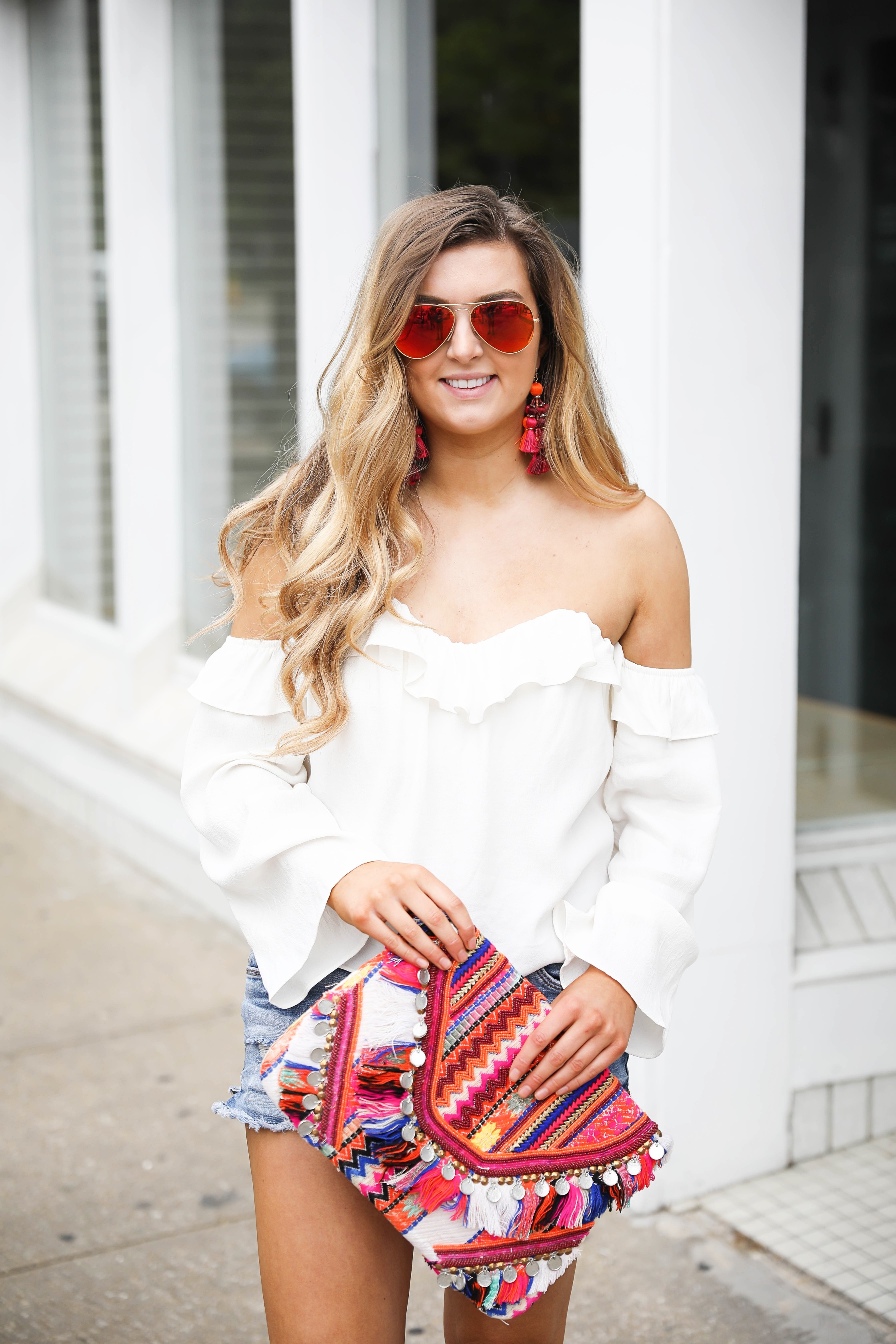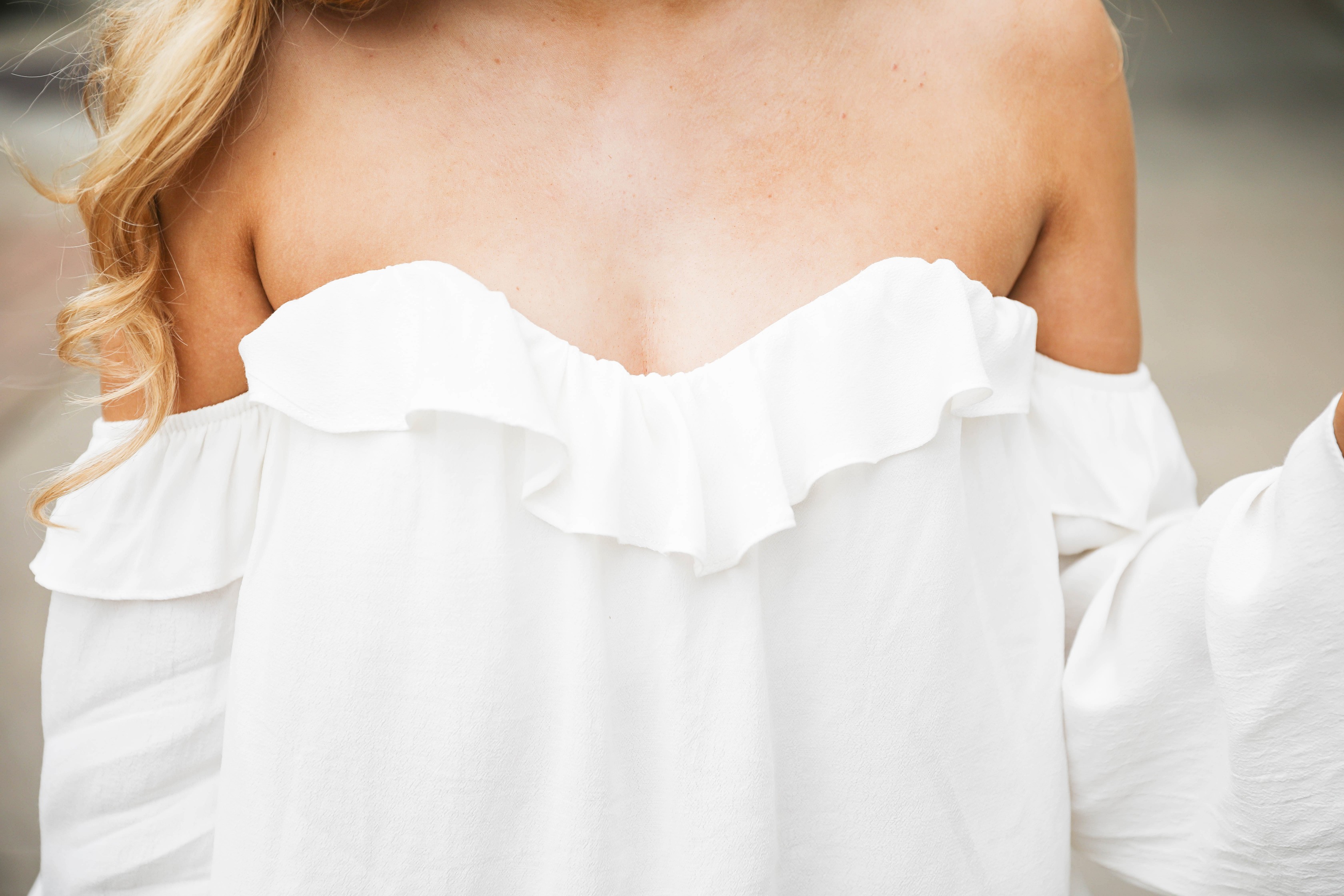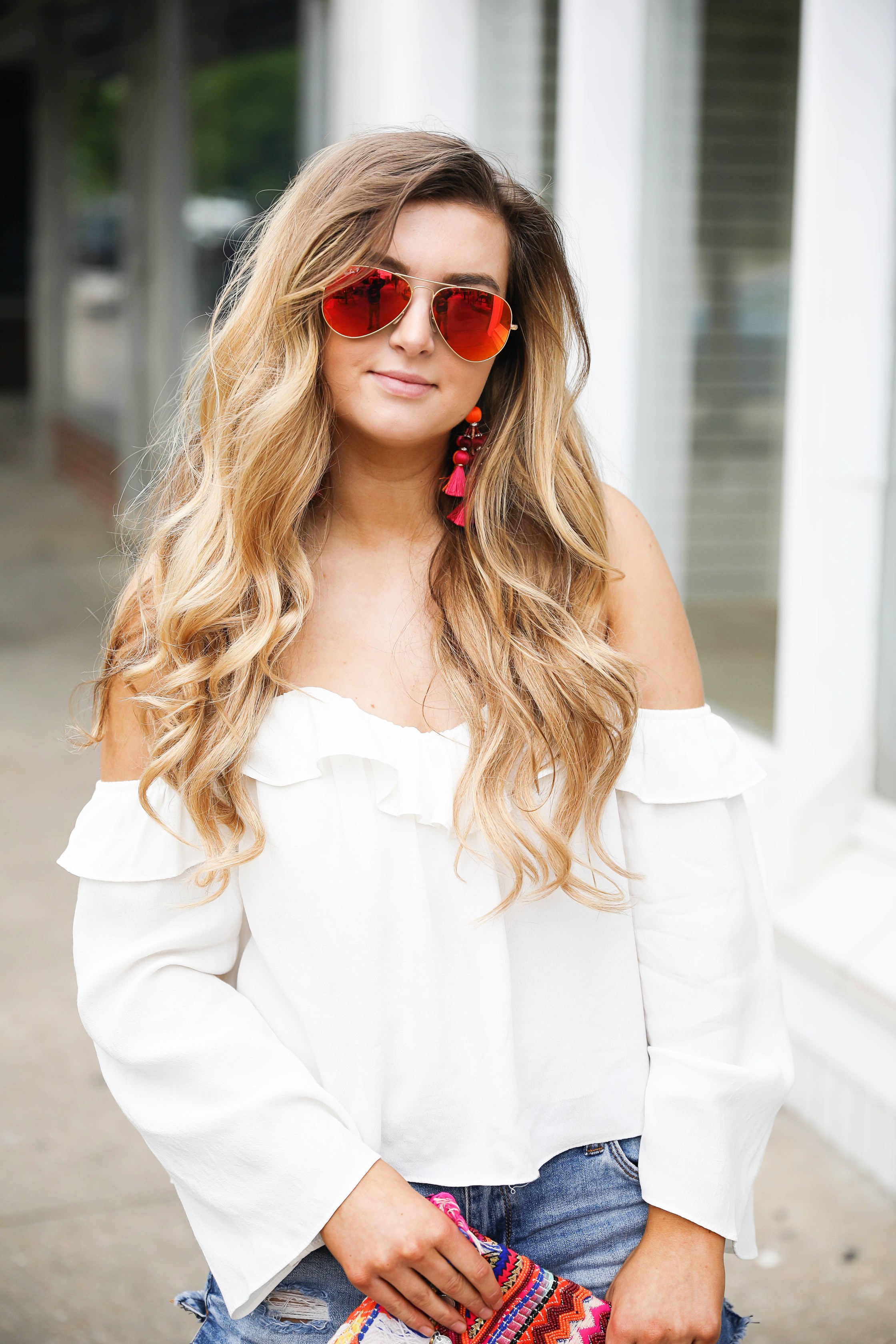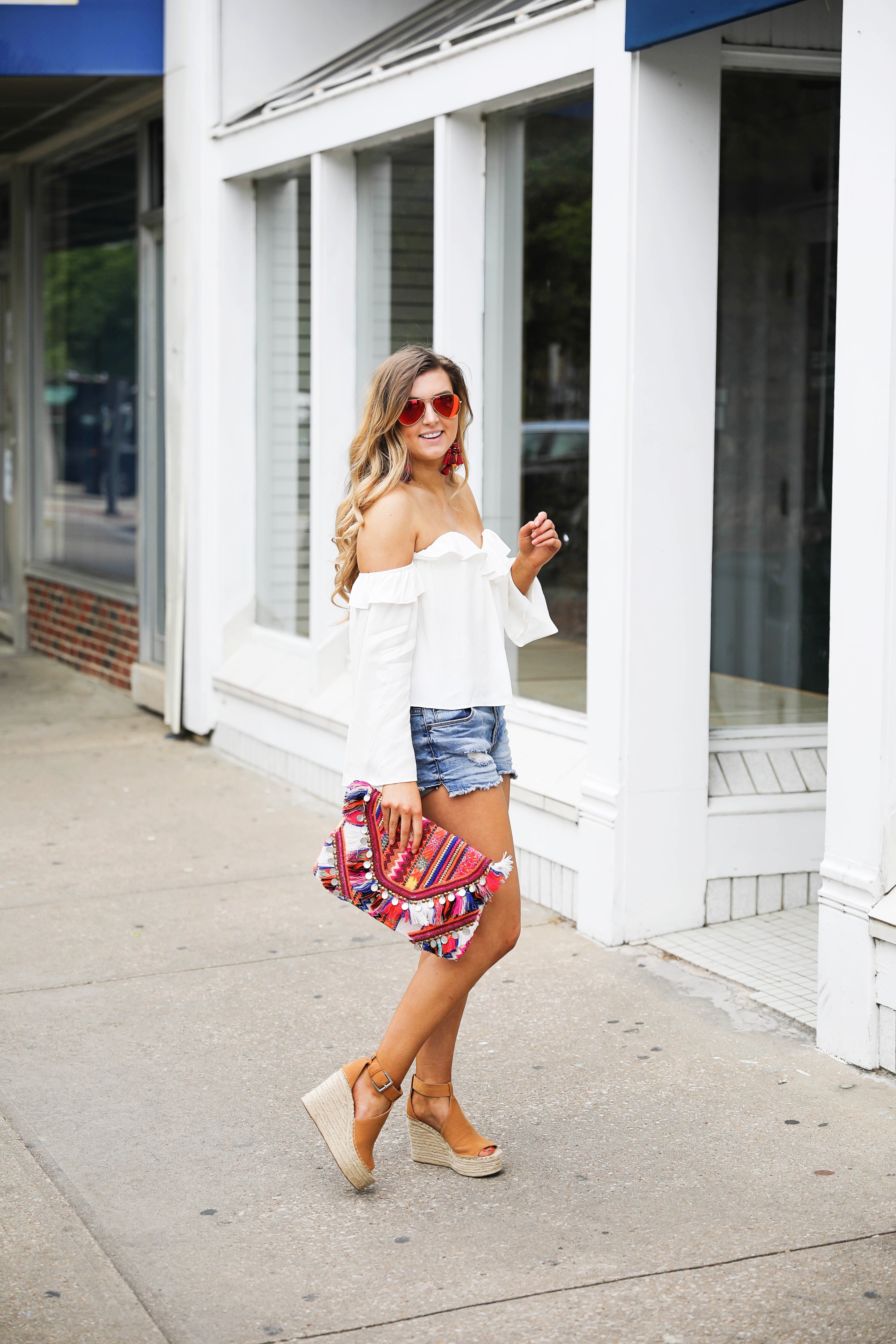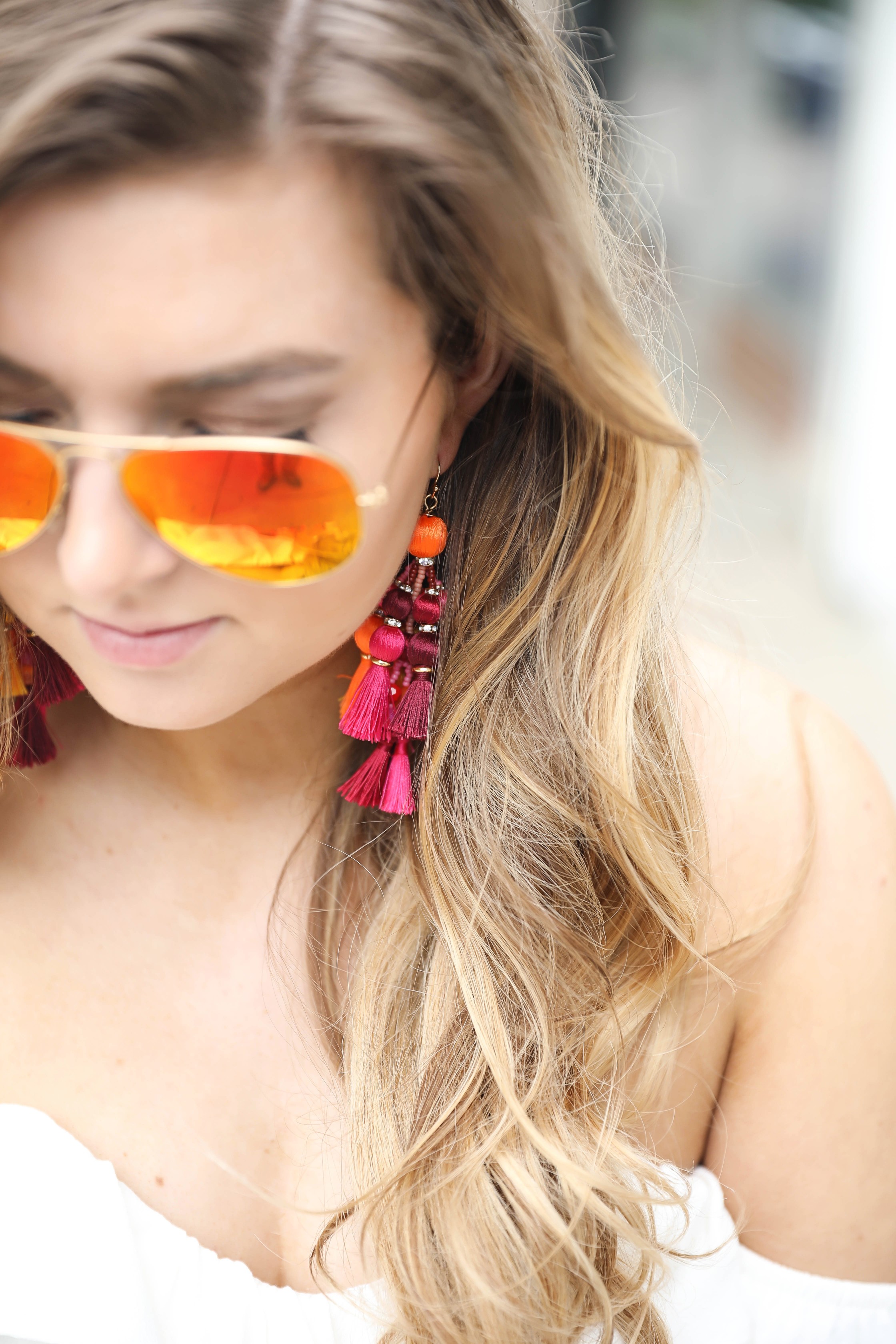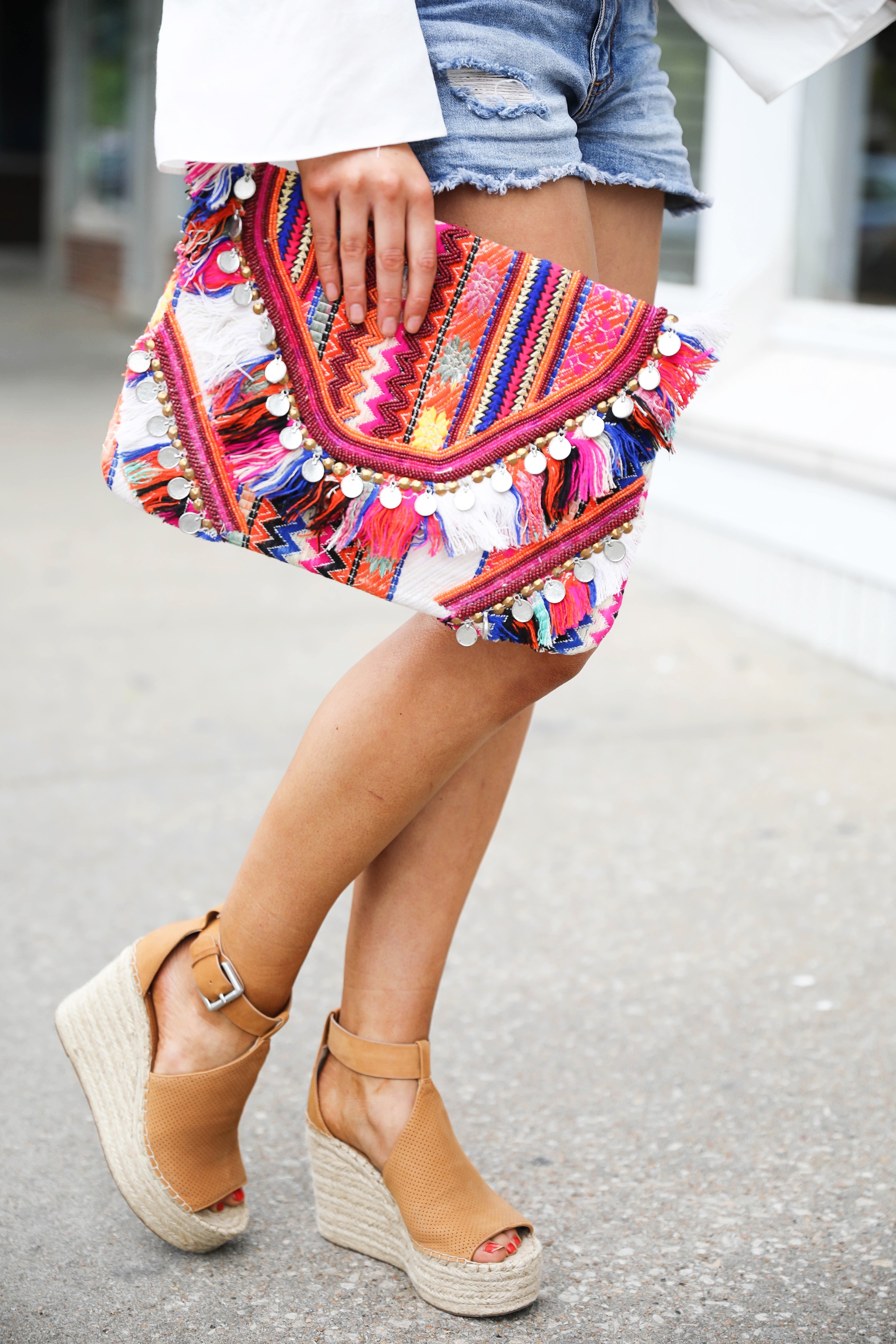 Happy Cinco de Mayo y'all! This post is getting up super late because of some fiesta-ing that took place today haha! I know it's a silly holiday for Americans to celebrate (and I'm sure if you're on Facebook you've seen a few videos ranting about how it's disrespectful), but I personally think it's okay to still dress up cute for the occasion! And you might as well drink a margarita or two while you're at it 😉 When ordering this outfit I didn't even think about the holiday coming up, but I loved this fun flowy top and the bright colored accessories!
I actually posted the clutch on my Instagram yesterday and everyone was so bummed that it was already sold out, however, after scouring the internet I FINALLY found it available somewhere else! I swear it's my hidden talent haha! So lucky for you all you can still order it! Have an amazing weekend y'all!
xoxo,
Lauren Emily Lindmark
Copyright © 2017 dailydoseofcharm.com