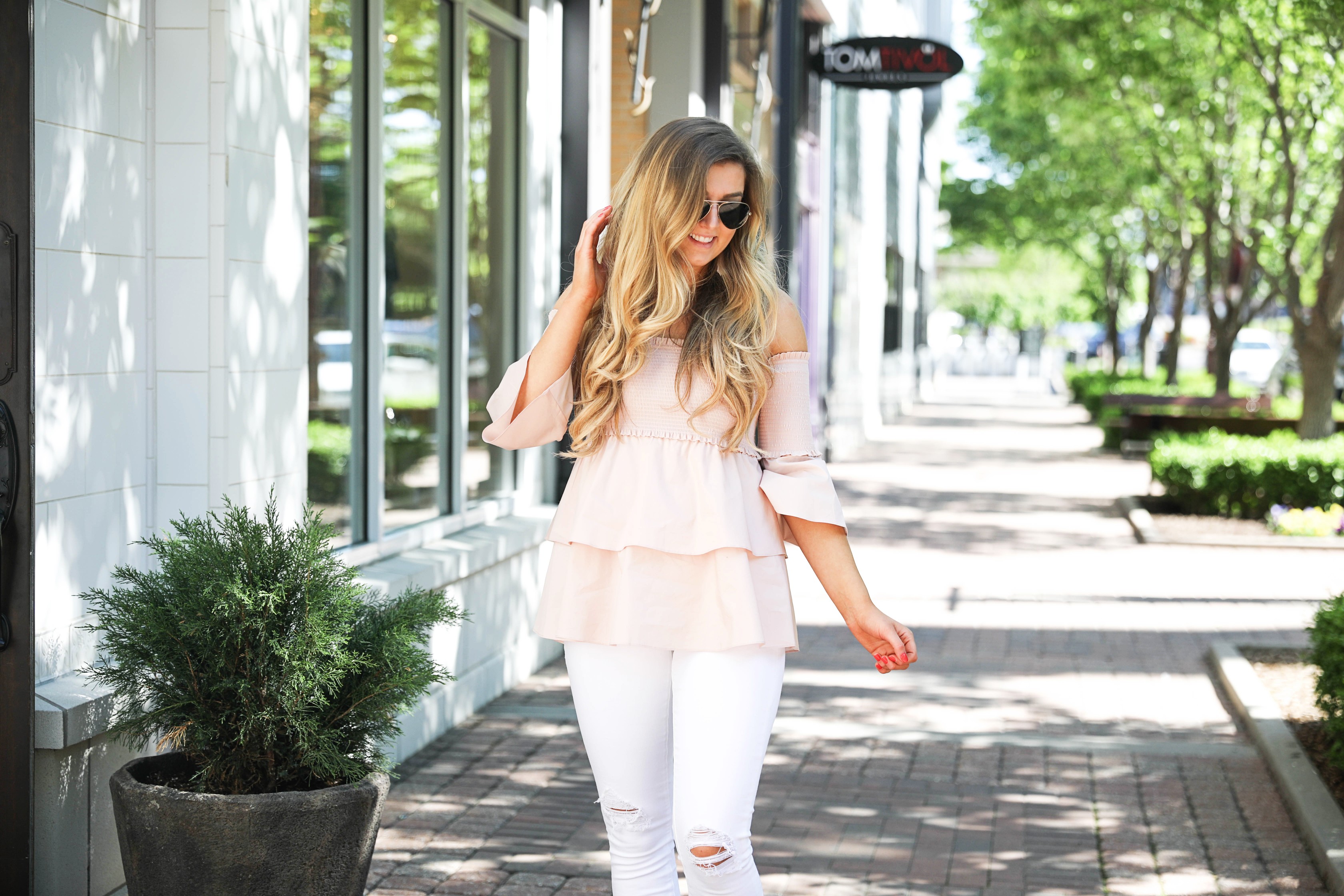 Polished in Pink | OOTD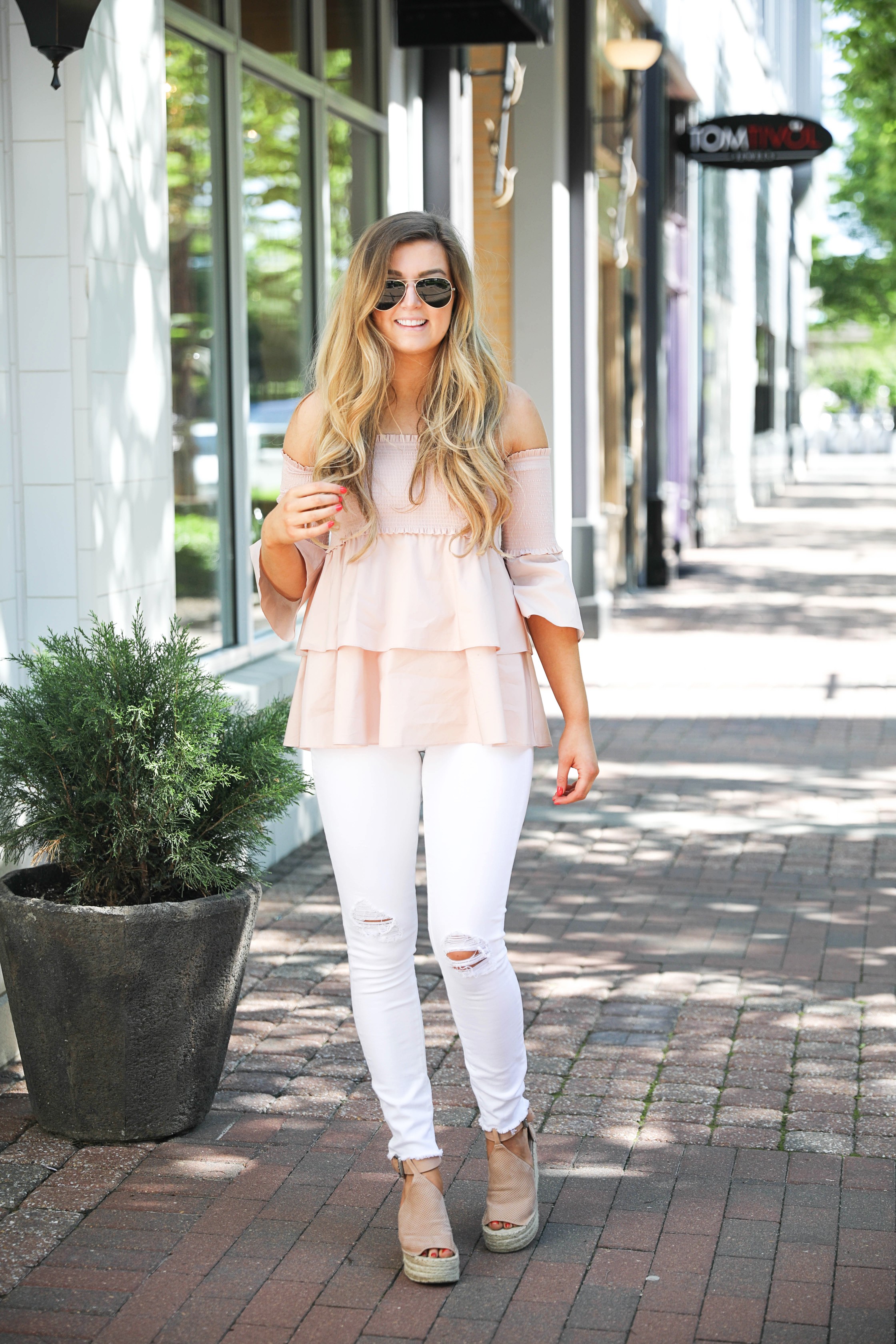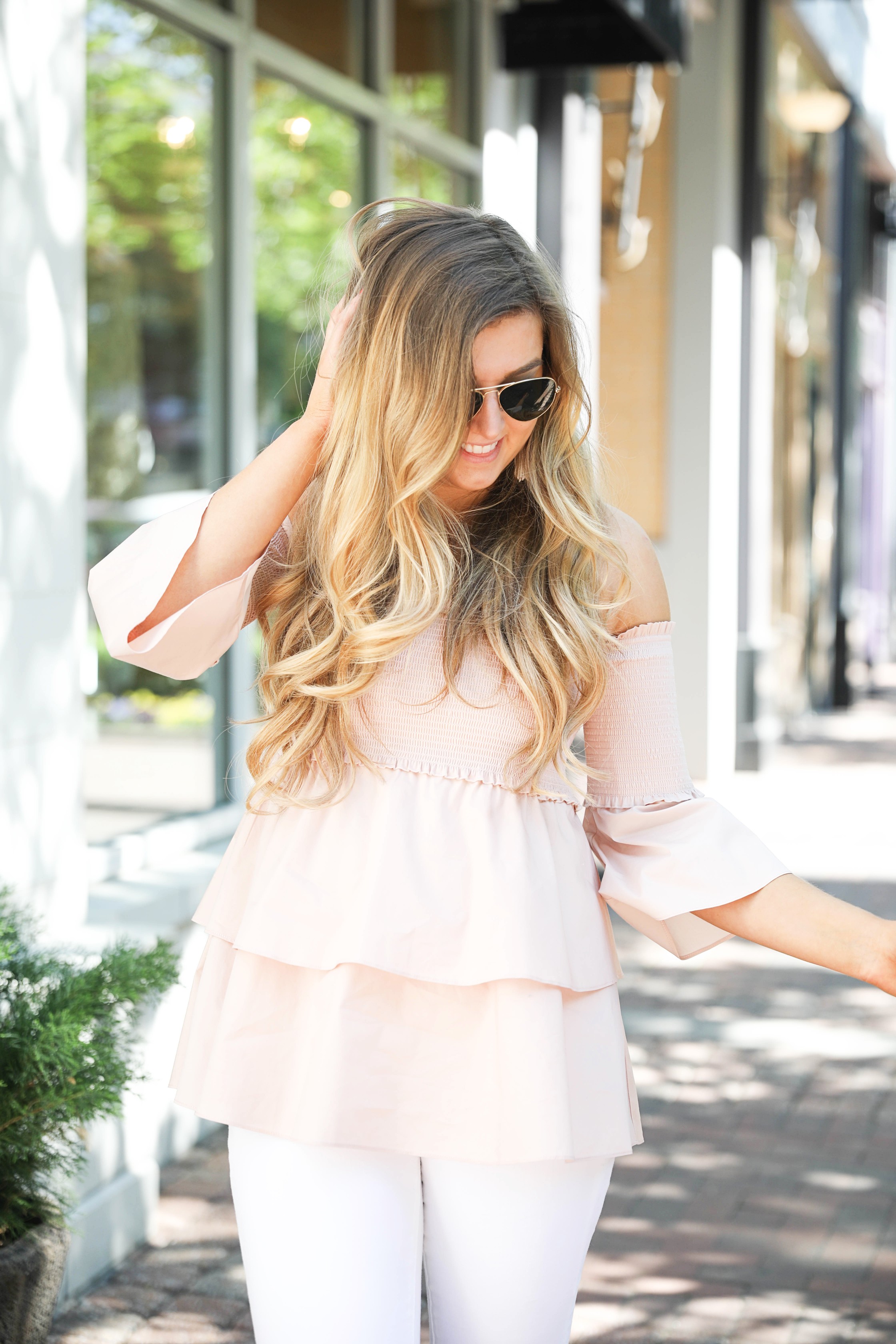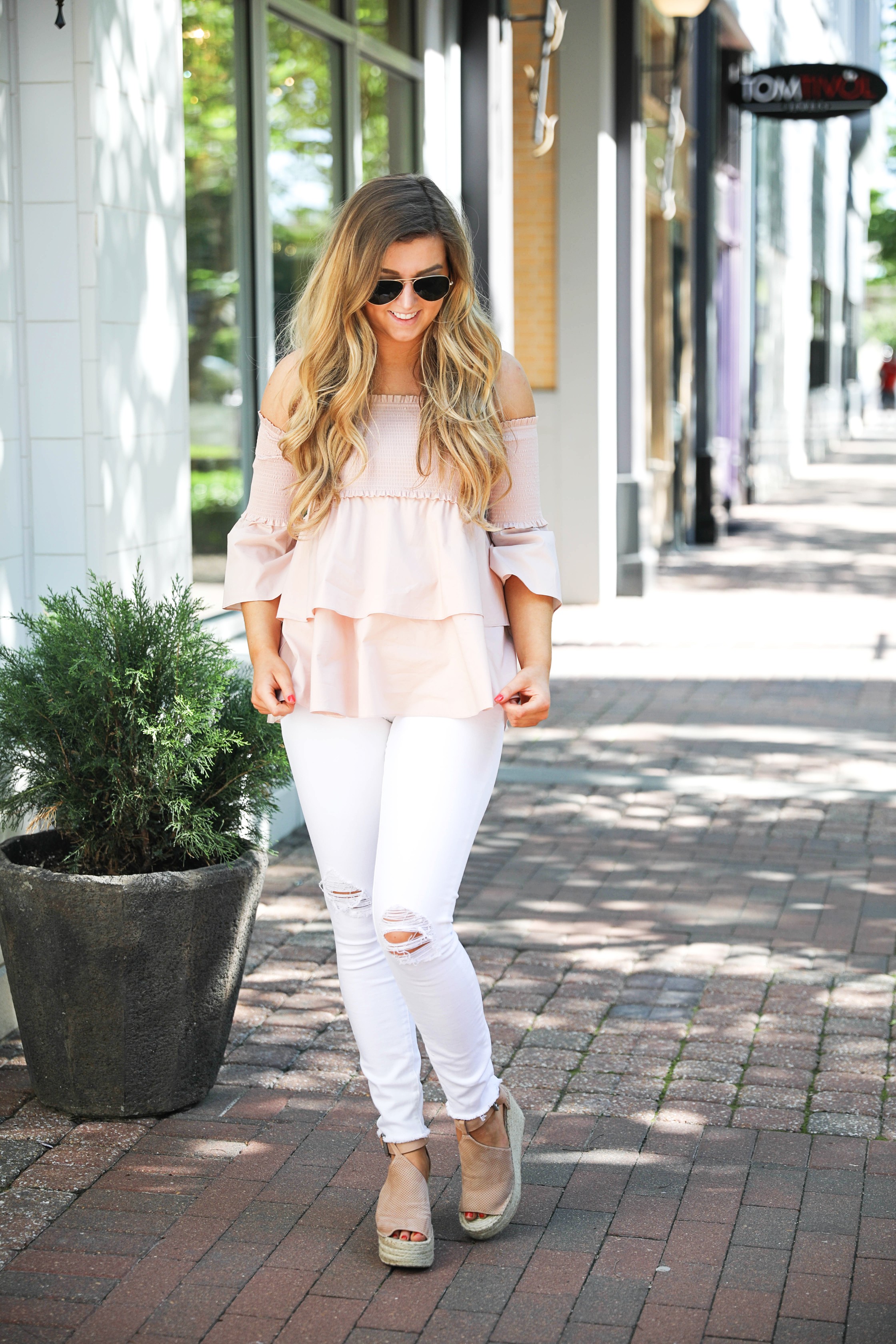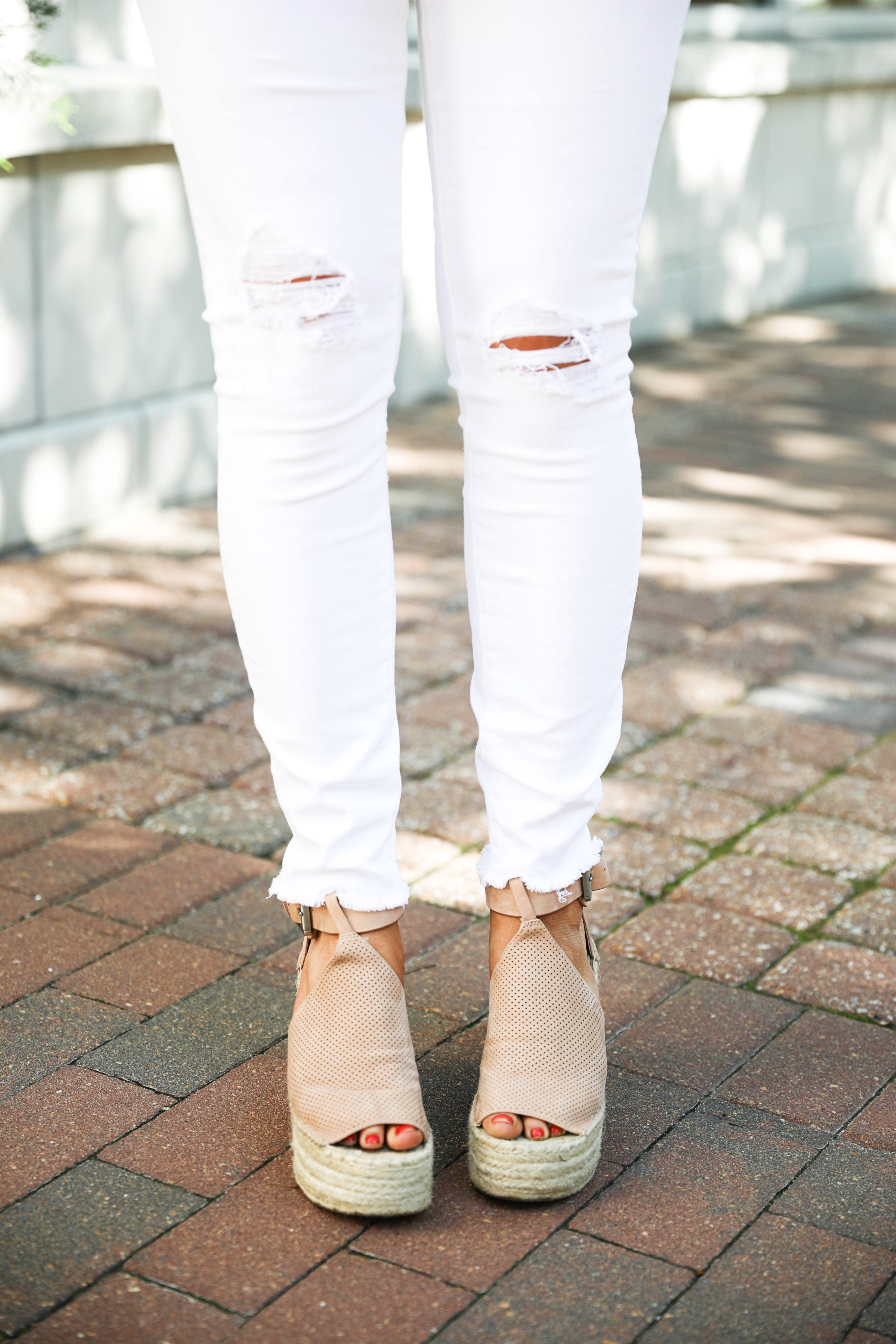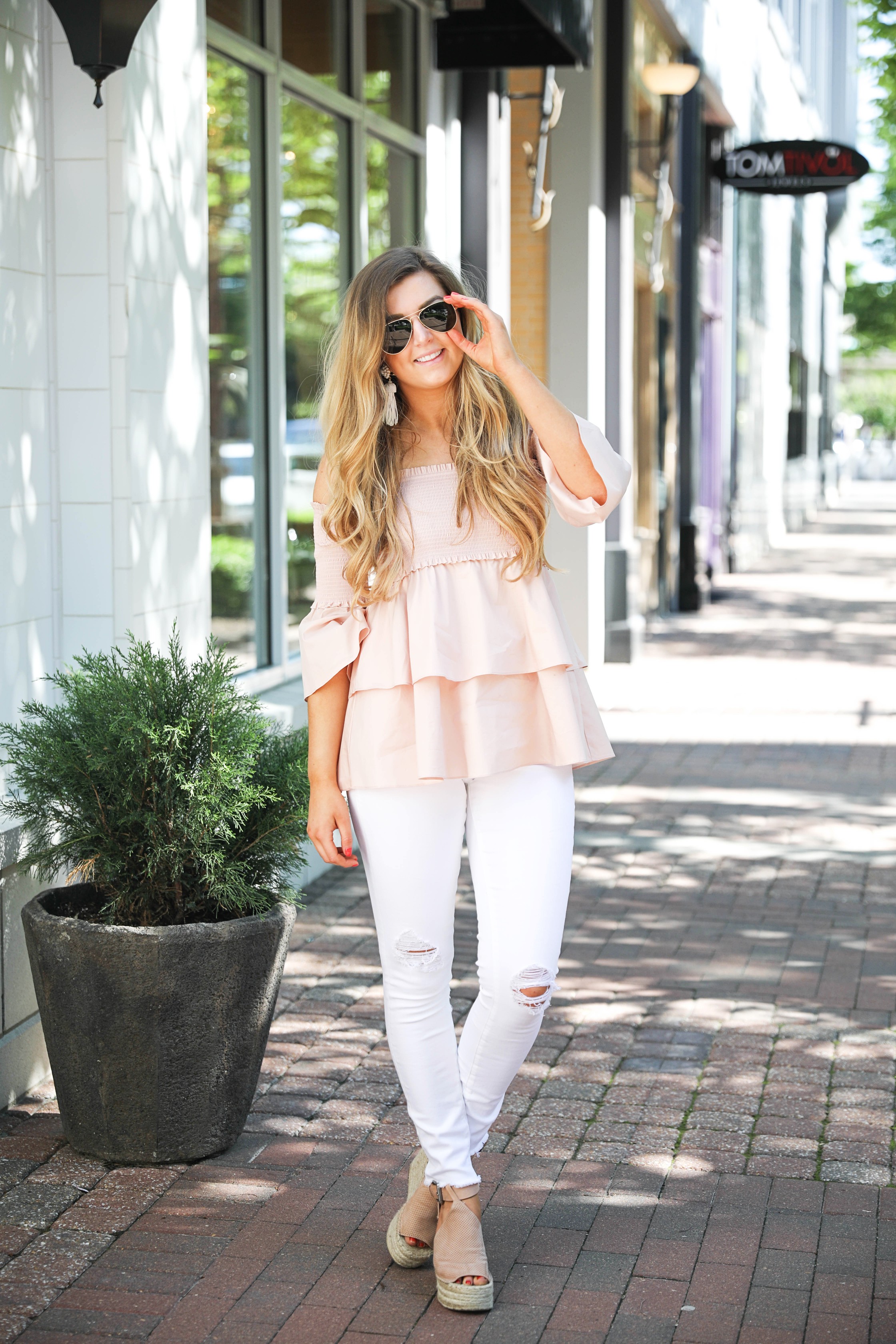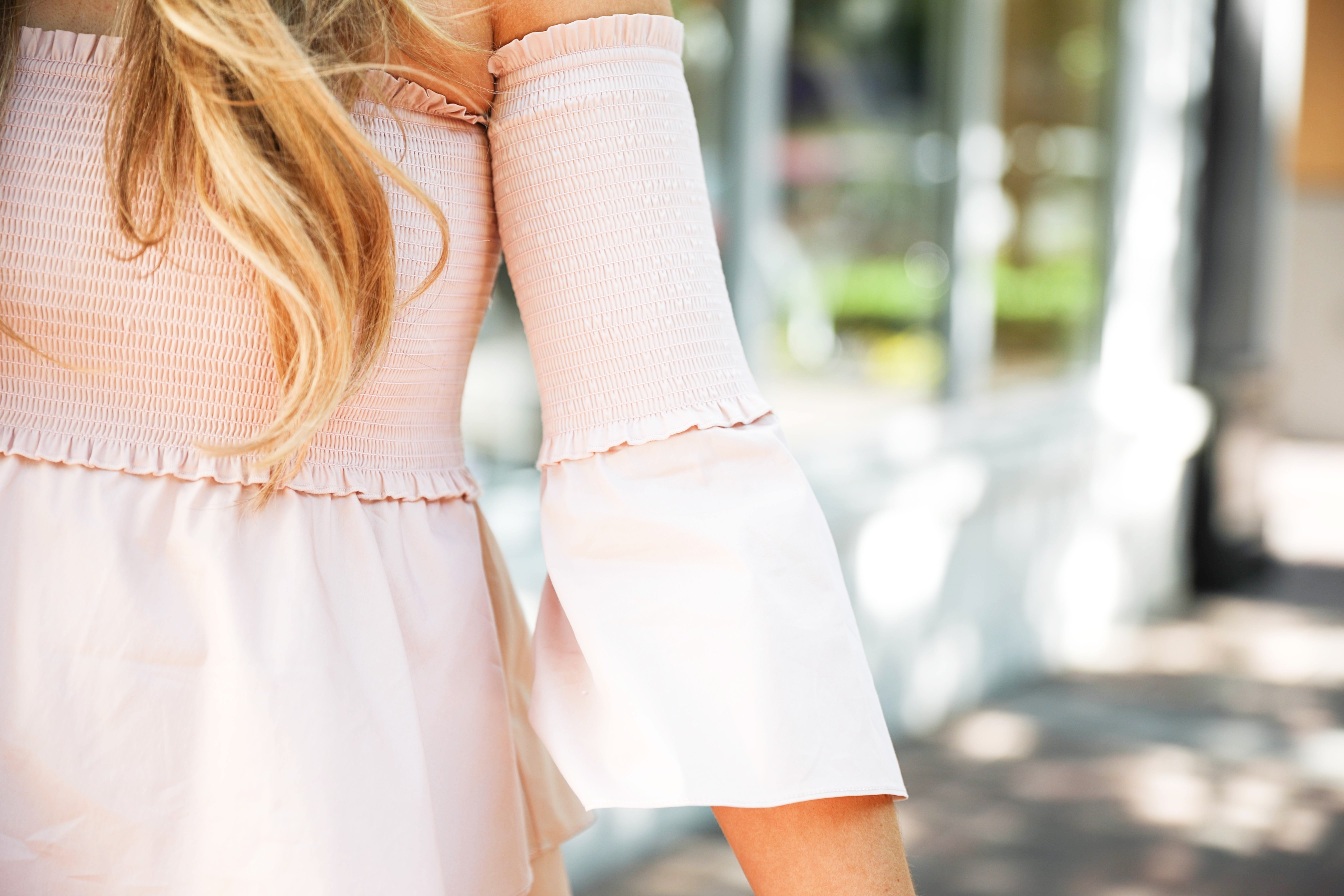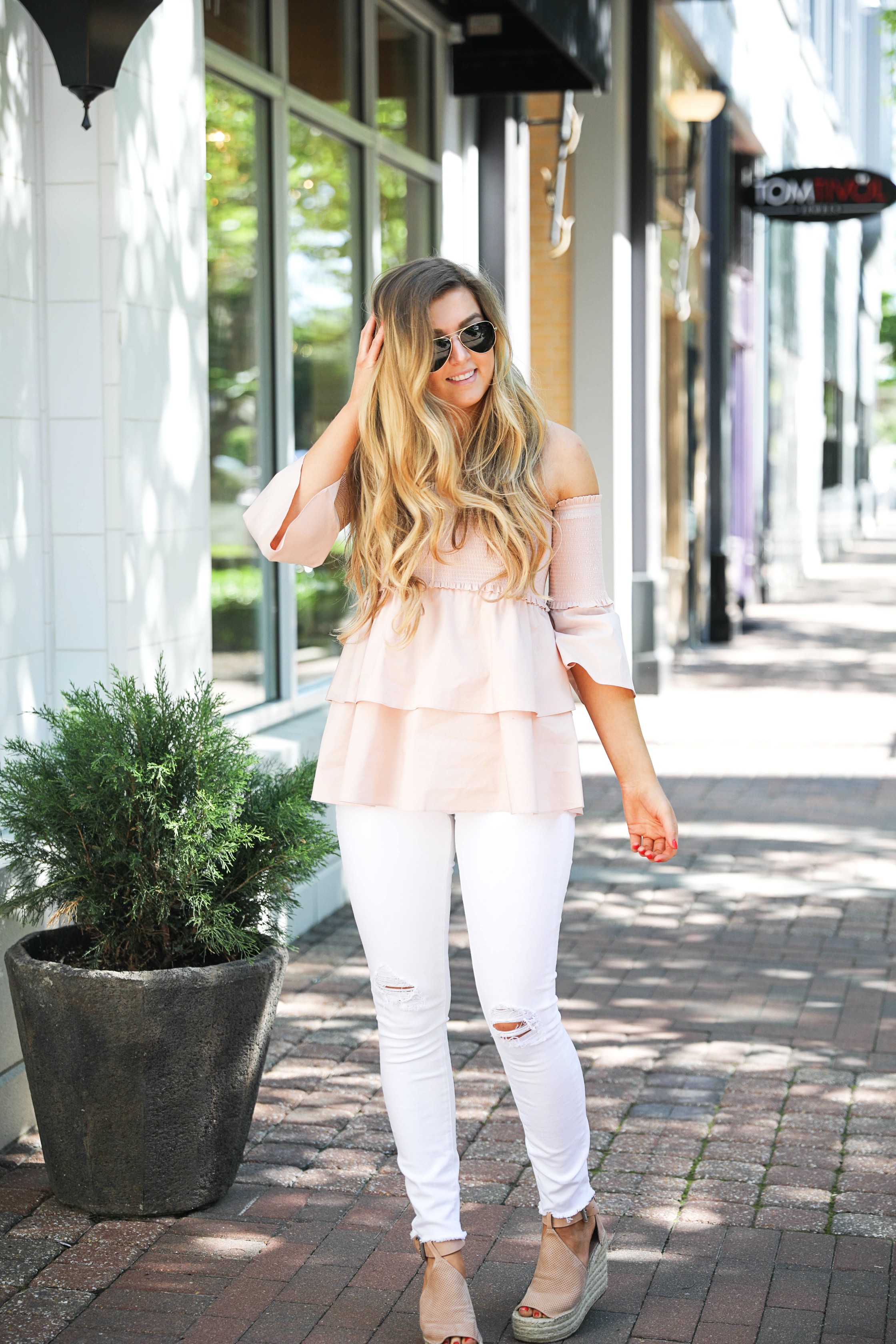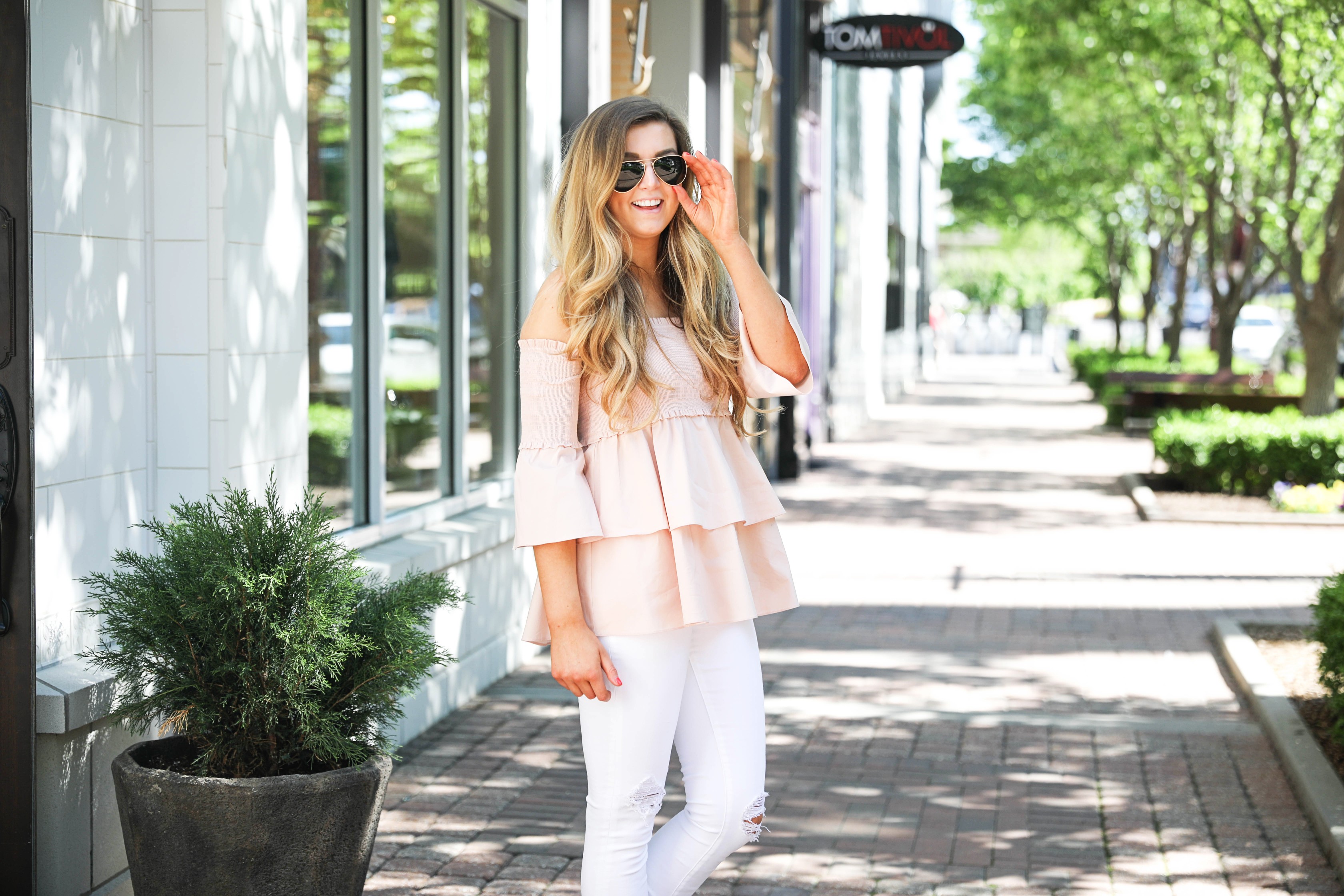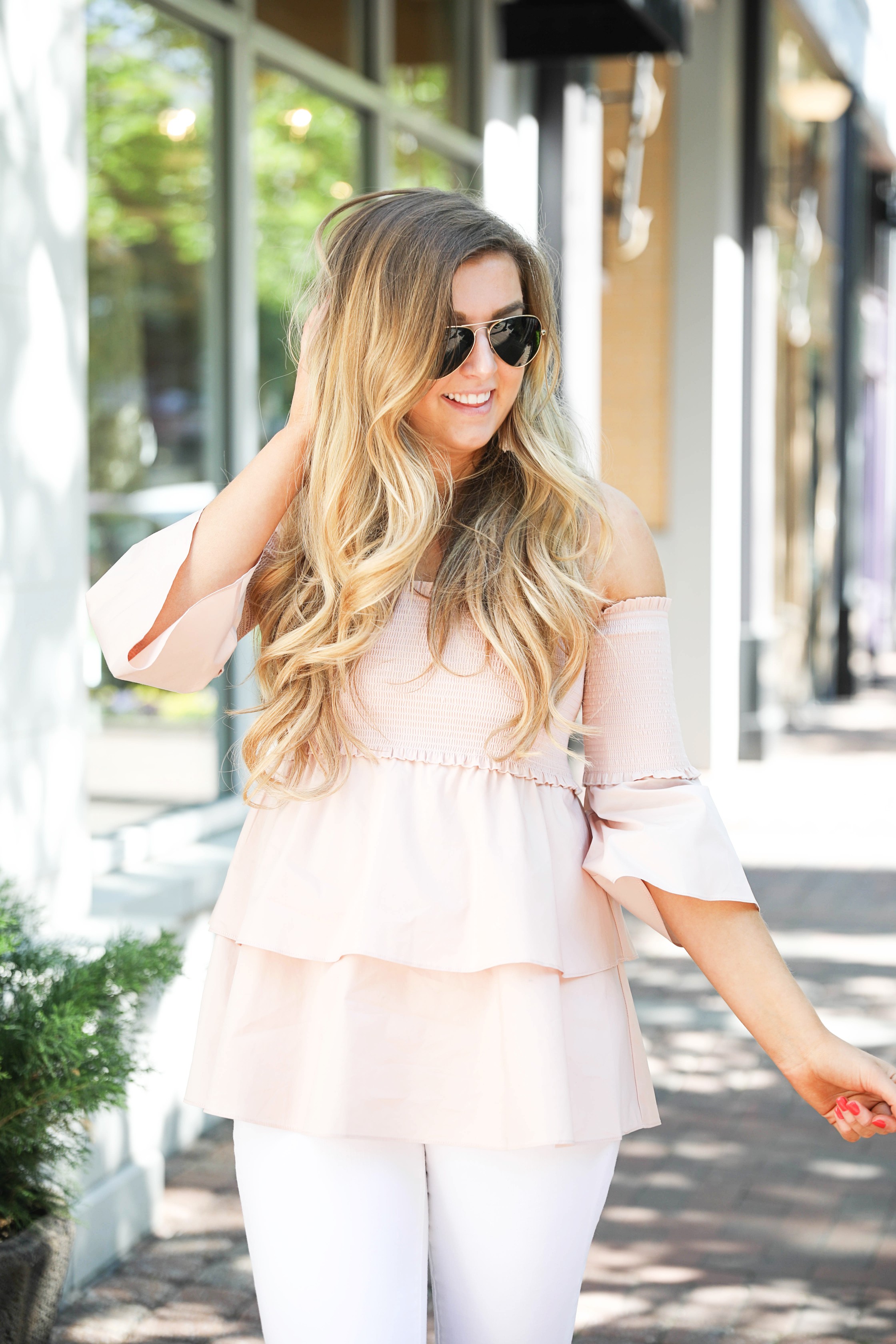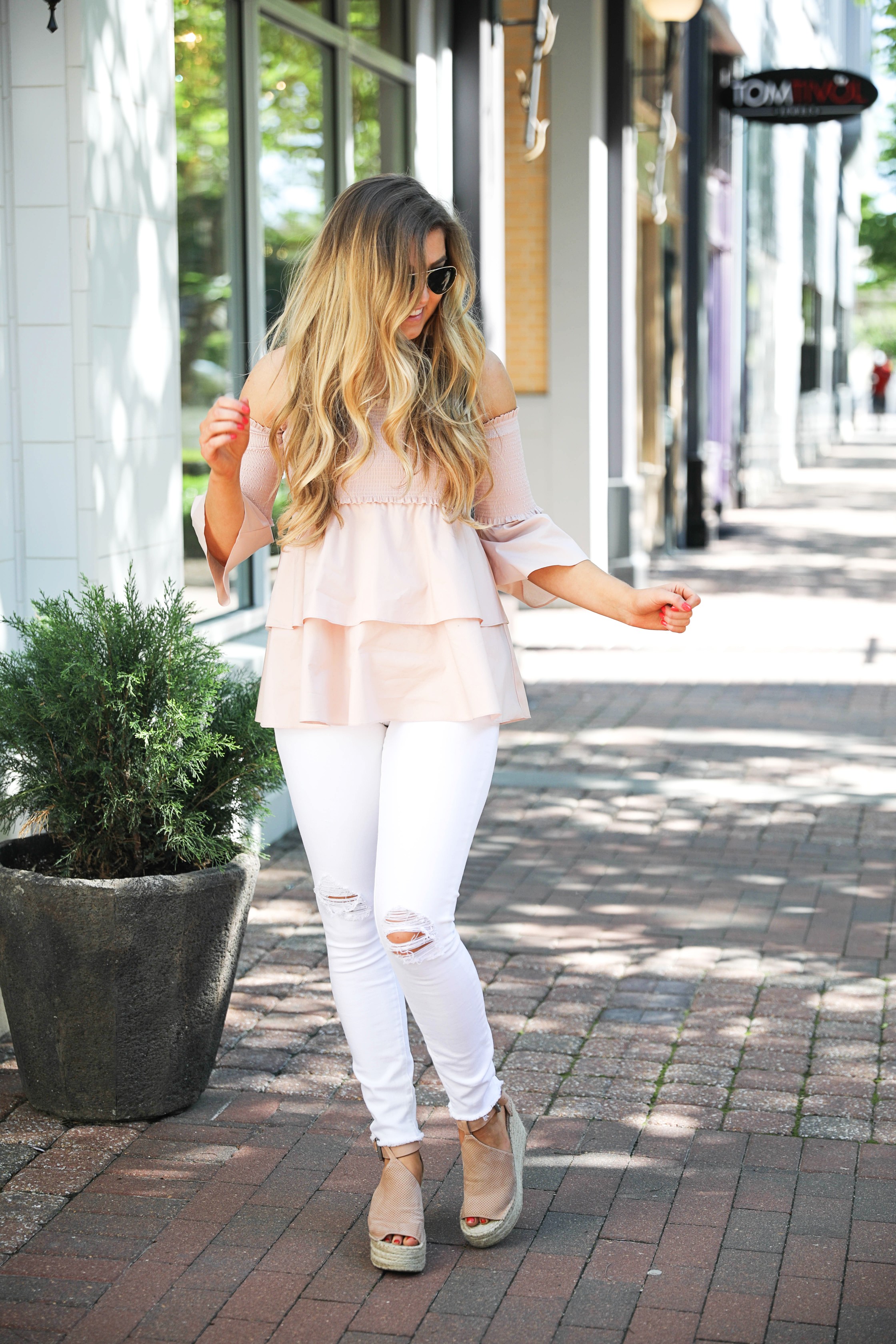 Ahh Mondays… contrary to popular belief I actually like Mondays! It's like a blank page, you can list out your goals for the week and design a day to start strong! I have a super crazy busy week with one final and a project due plus packing for Italy (I leave this Sunday!!). Compared to most college students I guess one final isn't bad, but my head is spinning with a crazy to do list that I need to finish before I leave for a month. My mom and I have been taking blog photos like crazy to make sure I have posts pre-shot for the beginning of my trip. We shot this outfit on Saturday and I can not wait to wear it again!
These jeans are so amazing. They're relatively inexpensive for nice jeans ($59) and they are so comfortable – which is just me or is that rare for white jeans? Not only that, but they are perfect for summer! My mom worded it perfectly when she felt them, they're great quality, but not too thick for the hot summer heat! This top is also one I will be wearing non-stop this summer, the material is super lightweight and I love how it fits! The only thing I'm not a fan of is how tight the sleeves are, I wish I would have sized up.
I hope you all are ready to kick butt this week!
xoxo,
Lauren Emily Lindmark
Copyright © 2017 dailydoseofcharm.com