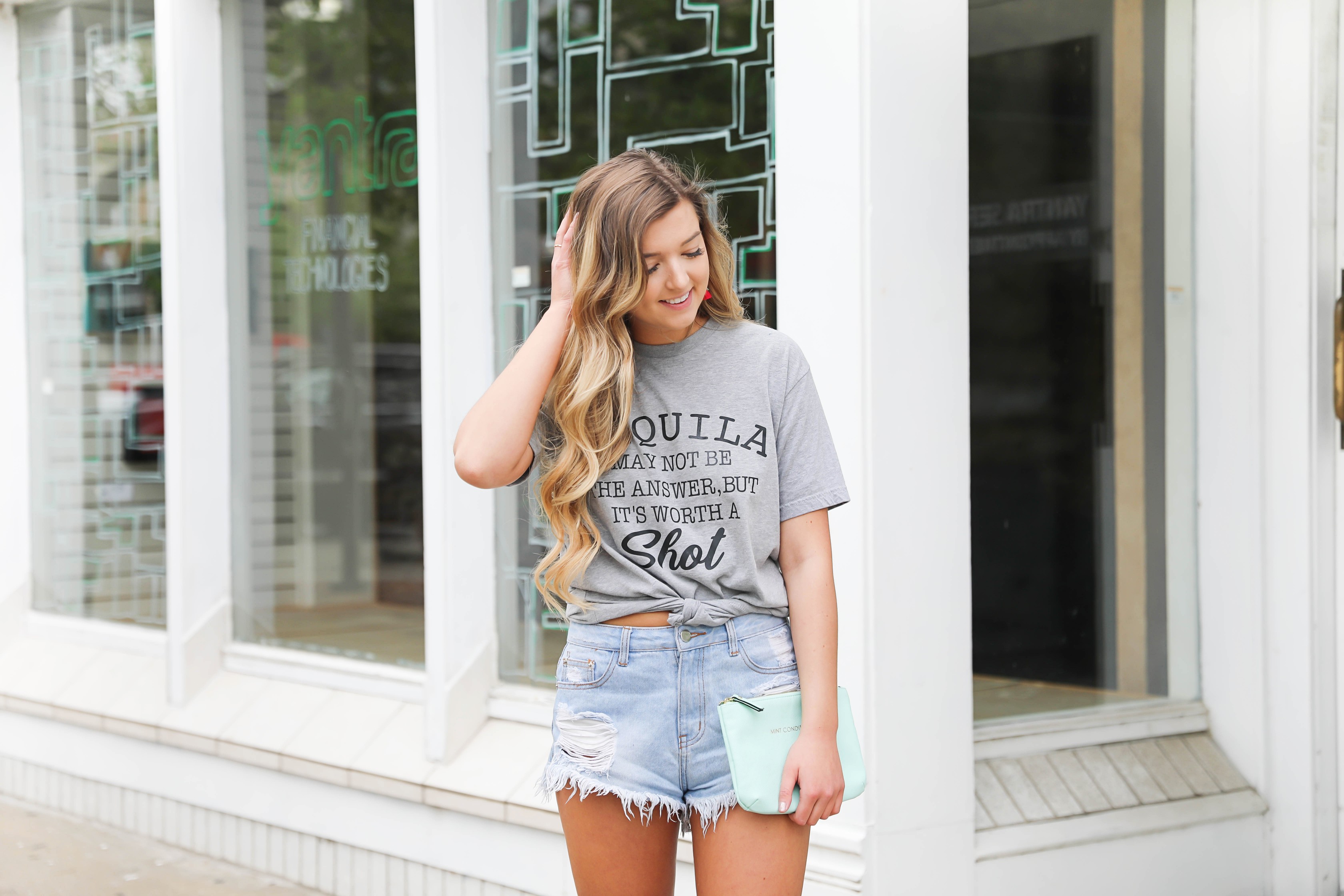 Cinco De Mayo Tequila Tee | OOTD
Two days until the greatest holiday of the year!! I love Cinco de Mayo, any excuse to drink margaritas and eat tacos is a good excuse! I have always loved Mexican food, my family always jokes how addicted to it I am. So it's no surprise that my liquor of choice has always been tequila! I was just at U2 concert last night and my dad bought me a bottle of Patron to drink, I was so excited to not be drinking my college budget tequila haha! When I was making a drink my cousins started telling me about this amazing tequila they tried recently that was $565 a bottle – which is crazy!
So because of my love for tequila, for my birthday this year my family got me this tequila t-shirt and I think it's hilarious! I have already worn it so many times, but I thought it would be fun to share with you guys for Cinco de Mayo! It says "Tequila may not be the answer, but it's worth a shot" haha! I paired it with some fun colored earring to keep it festive and threw on a pair of jean shorts. I think this is probably what I will end up wearing on Cinco de Mayo. My cousins are having a party at their house and I am really excited!
I told everyone I would bring the bring taco shells to the party (super easy) and my little sister was supposed to make guacamole, but now she is going to be out of town! So I am now in charge of making that, however, I get home from Saint Louis around noon that day so I will have to whip it up fast before the party that's at 1:00 haha! I am going to another U2 concert the night before though and I am so excited! Last night's concert in Tulsa was amazing, I am actually typing this on the way home – 3 more hours to go…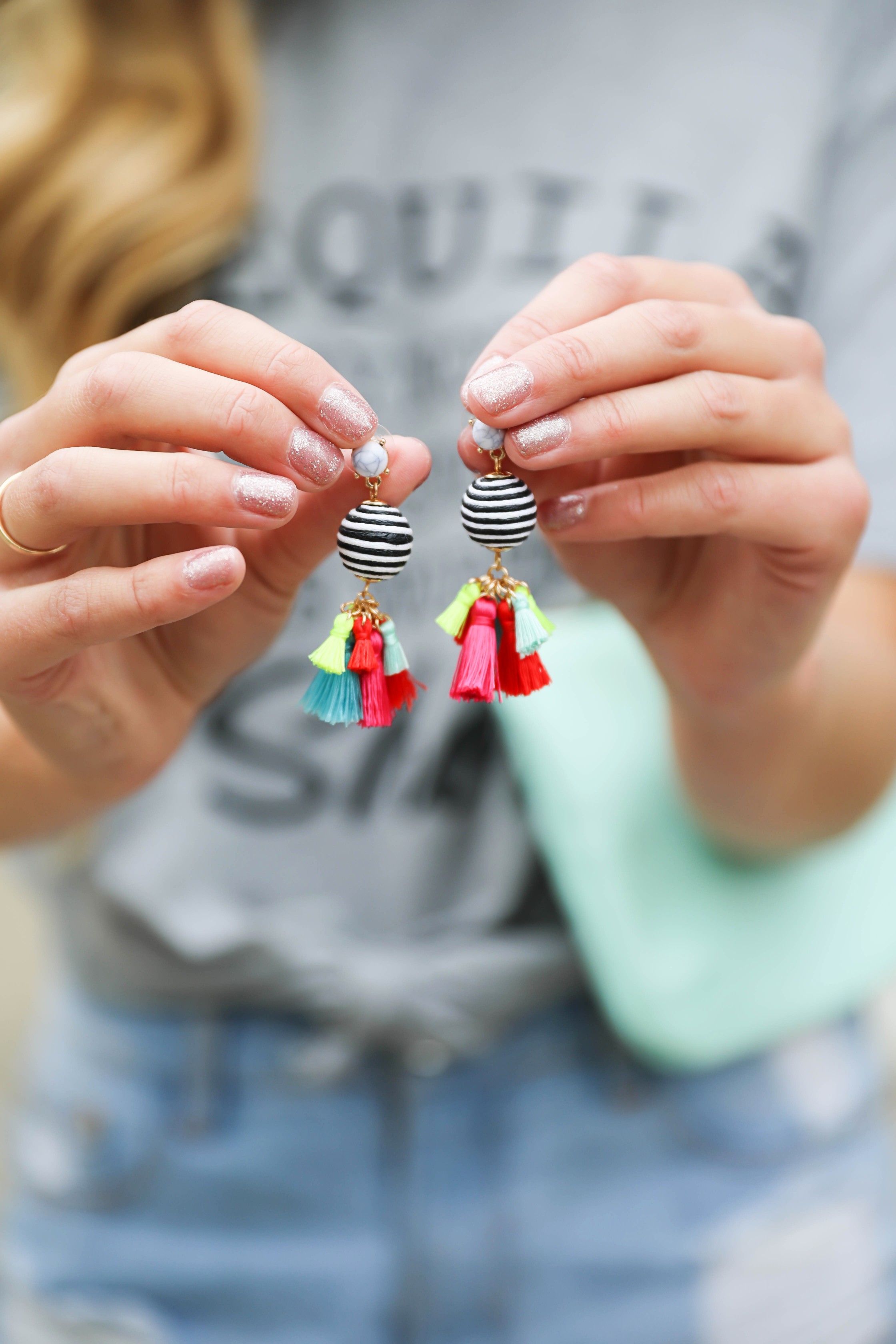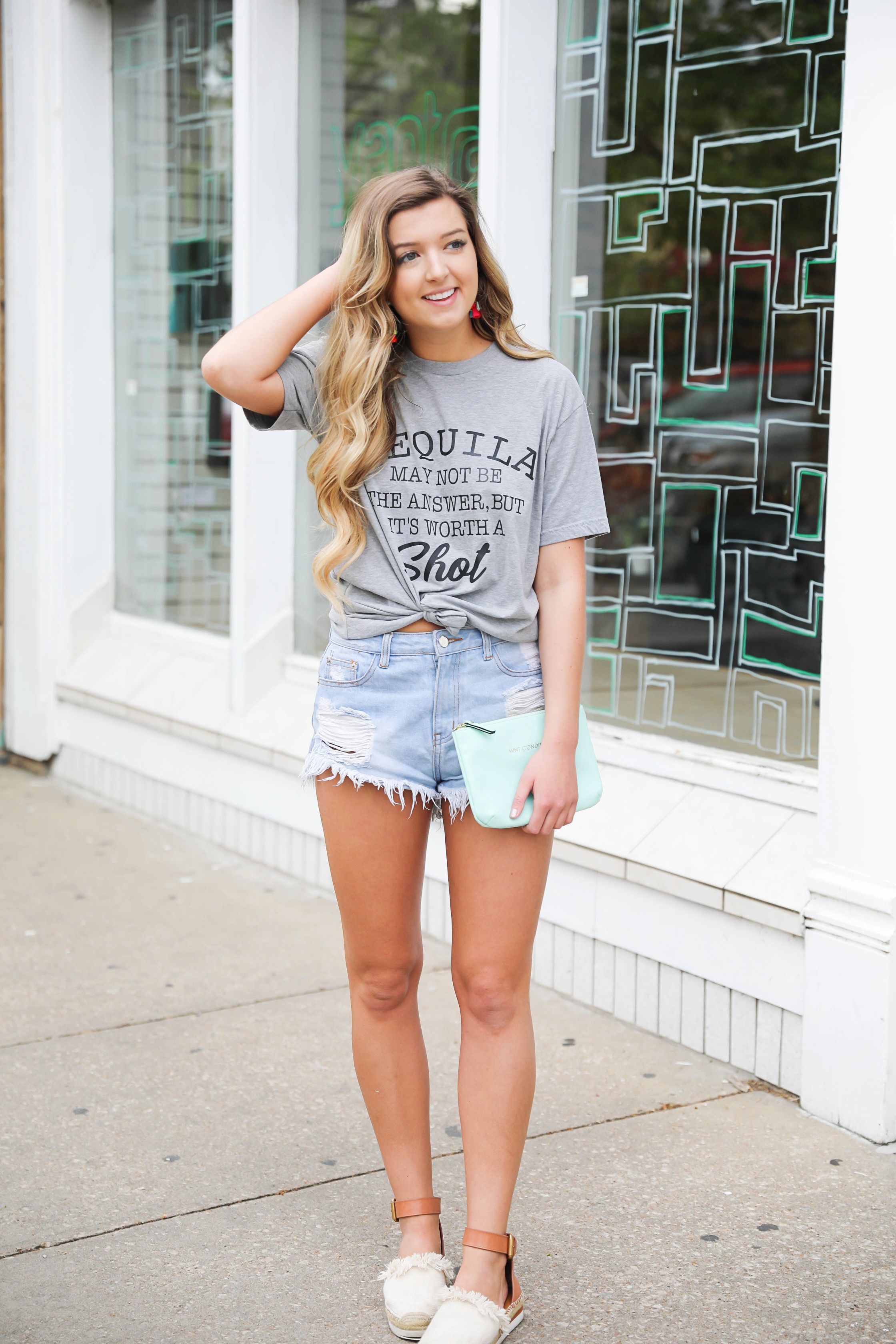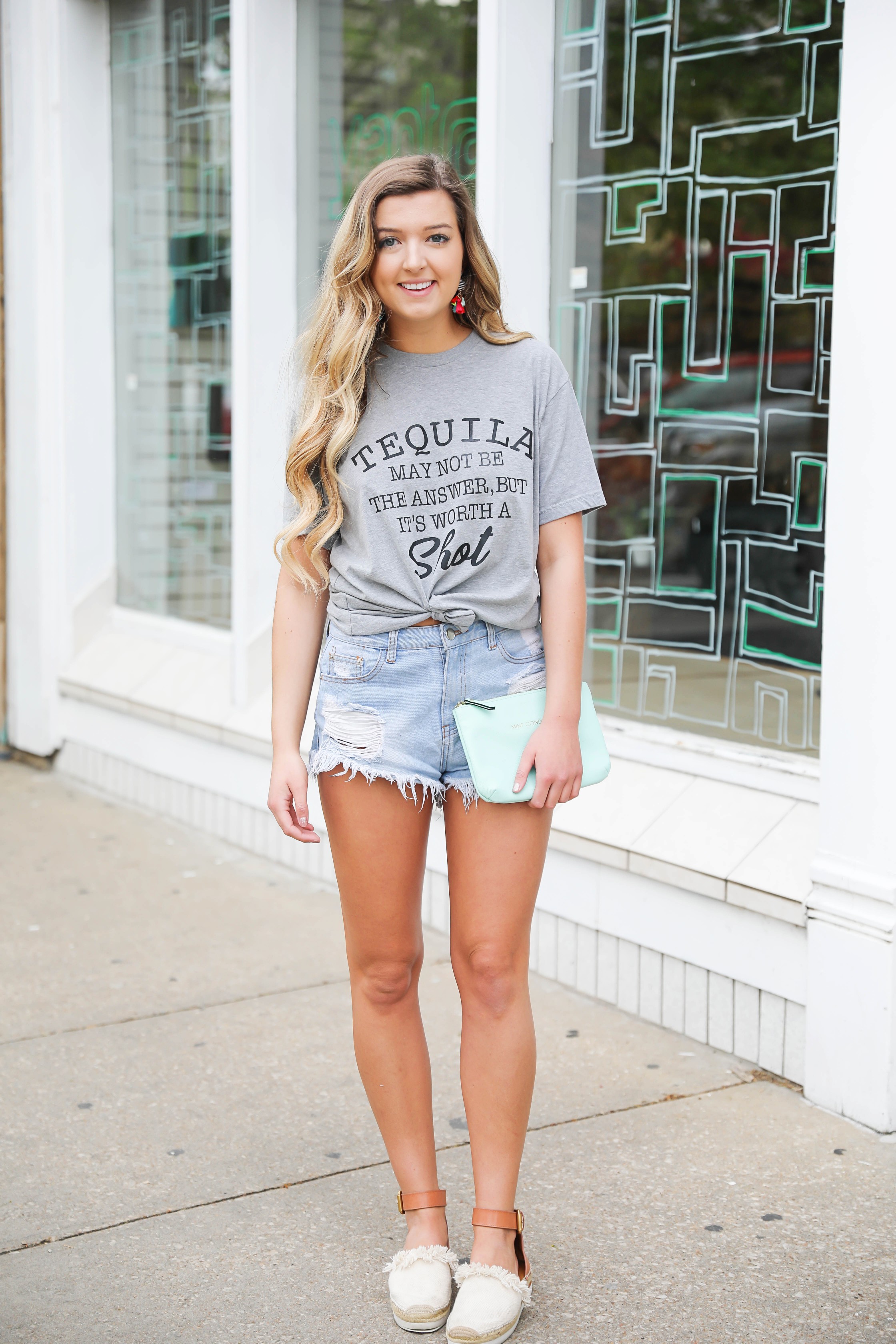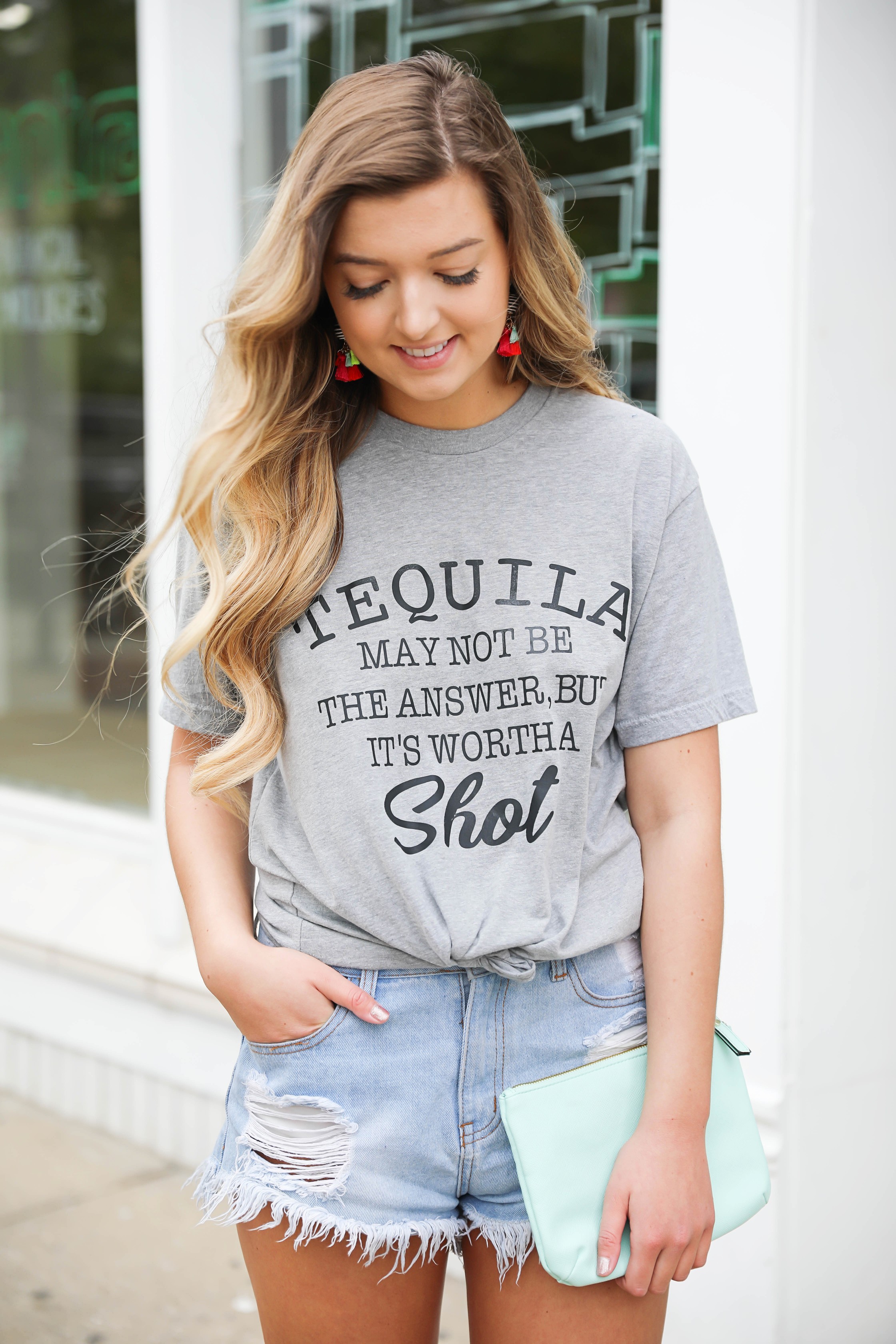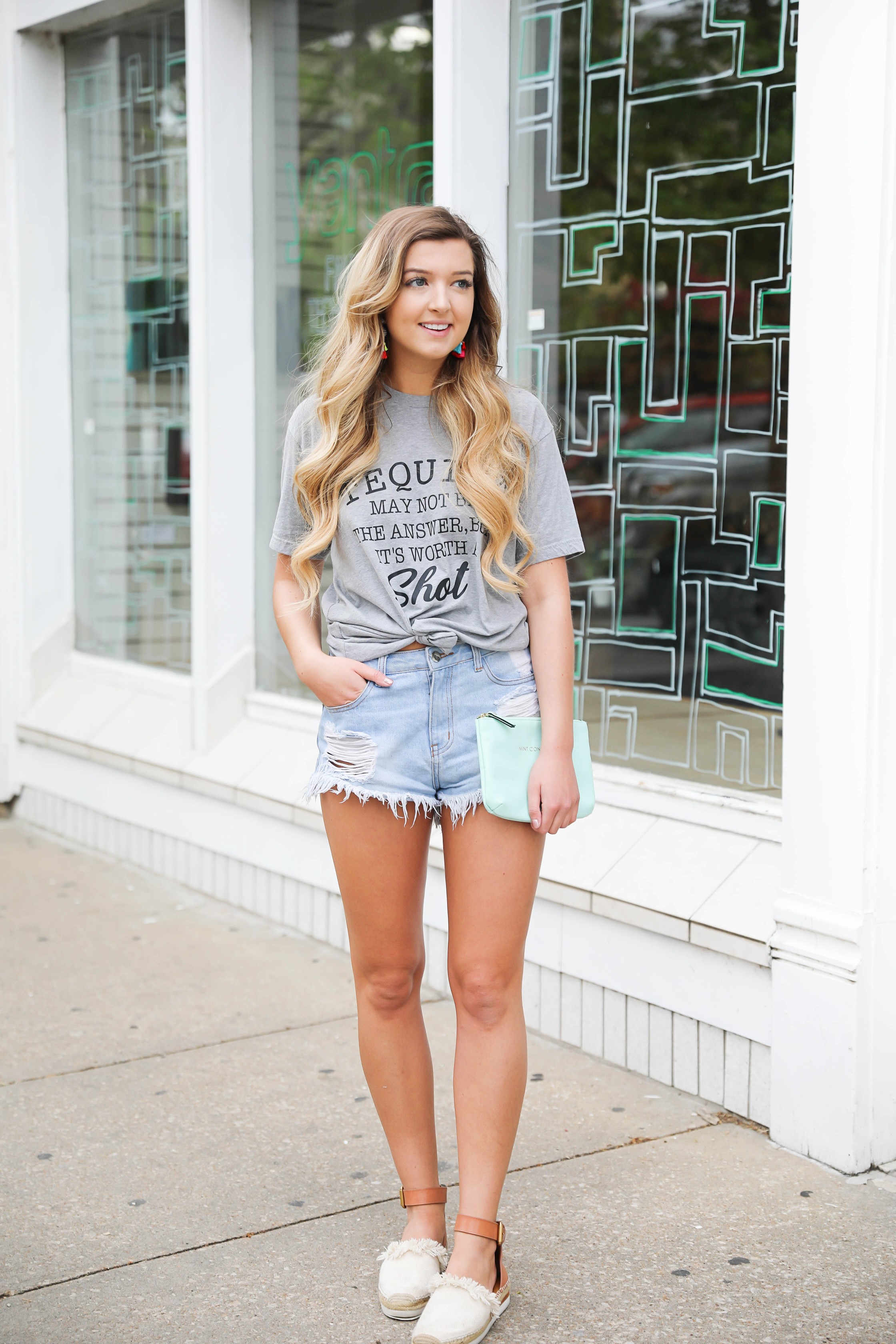 Okay I feel like this whole post has just been rambles as always, but I really do love this outfit! It's one of those super simple outfits that is easy to recreate. If you don't have time to buy a t-shirt before Cinco de Mayo just buy a plain tee from Target and buy iron on letters! I have done it a million times!
Shop the post + more similar items!

xoxo,
Lauren Emily Lindmark
Copyright © 2018 dailydoseofcharm.com