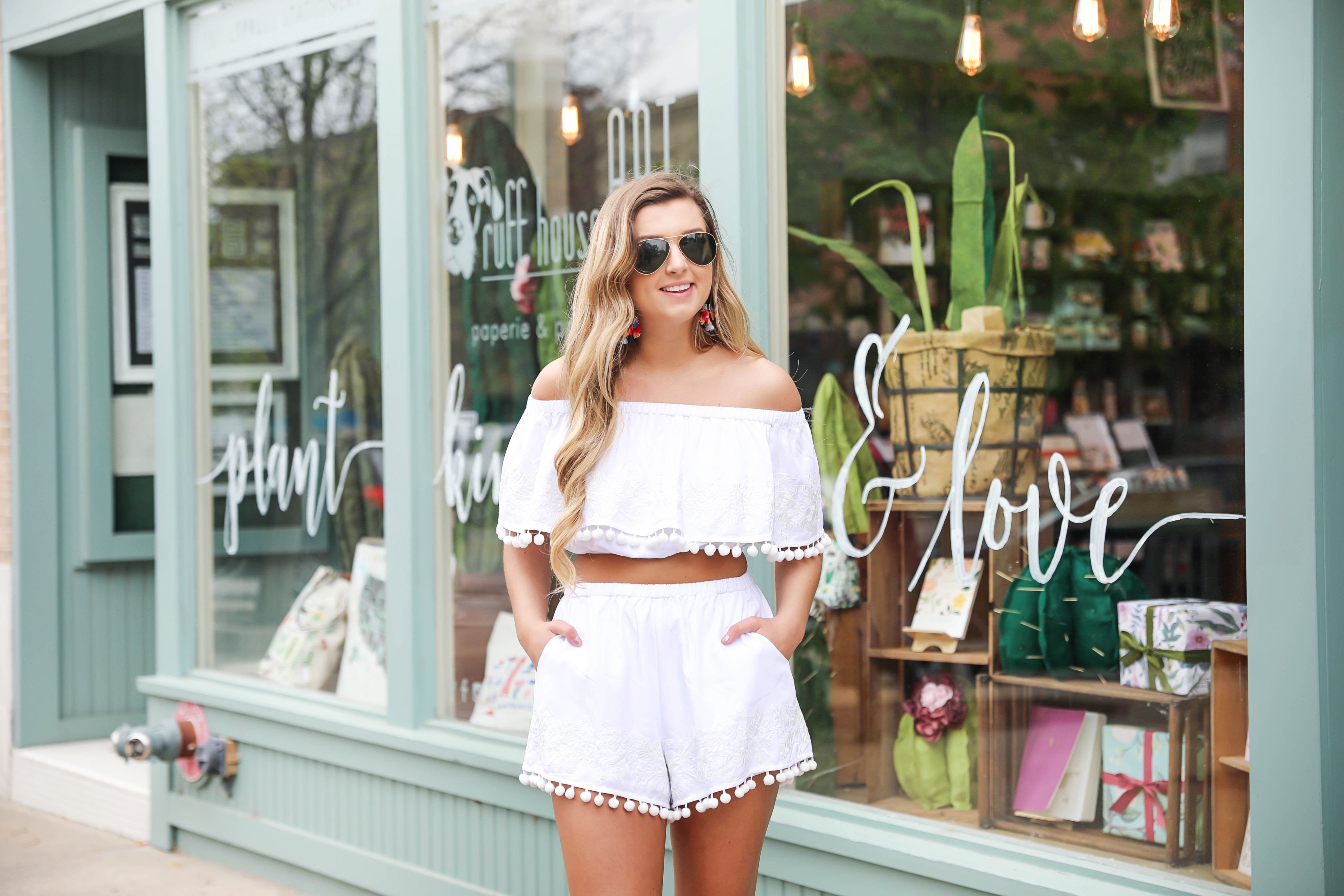 Cinco De Mayo Vibes | OOTD
Happy Cinco de Mayo! I know I don't usually post on Saturdays, but after some technical difficulties yesterday I had to delay the post – it actually worked out because I get to post on the actual day of May 5th! I hope you guys are already out day drinking your margaritas and eating your weight in tacos (okay maybe not, it's only 7:00 a.m.)! I am heading to my cousin's house for a party today and I am pumped, they're always so much fun and when our whole family gets together it just means a lot of drinking, eating, and good times! We really went all out this time, they even have a Snapchat geotag for their house! So… weird fact, our family is super close (there is about 18 of us) and we call all of our get togethers "Big Daddy ____" so in the past we've done things like, "Big Daddy Christmas Party," "Big Daddy Destin, Florida Trip," and now this one: "Big Daddy Cinco de Mayo Party." It is actually so weird, but we all find it hilarious. Even my grandparents say it!
I love this Cinco de Mayo look, but to be honest – today I am wearing jean shorts and a tee! This look was just a little too fancy for a day party. Regardless, I love it and I can't wait to find an event to wear it to this summer! I will probably wear it out a few nights and to some country concerts! I am a total sucker for pom poms and although this was a bit pricey I knew it would last me forever (I love Show Me Your MuMu's quality!). I also linked a few similar ones below though that are all under $50 so don't worry.
My hair is a bit crazy in this post, it was super humid and I should have ran a brush through it. I actually dyed my hair more blonde on Thursday so I am excited to show you guys next week! We are on the road now to head back to Kansas City so I'll end this post here. I'm in Saint Louis with my dad because we saw another U2 concert last night – best night ever!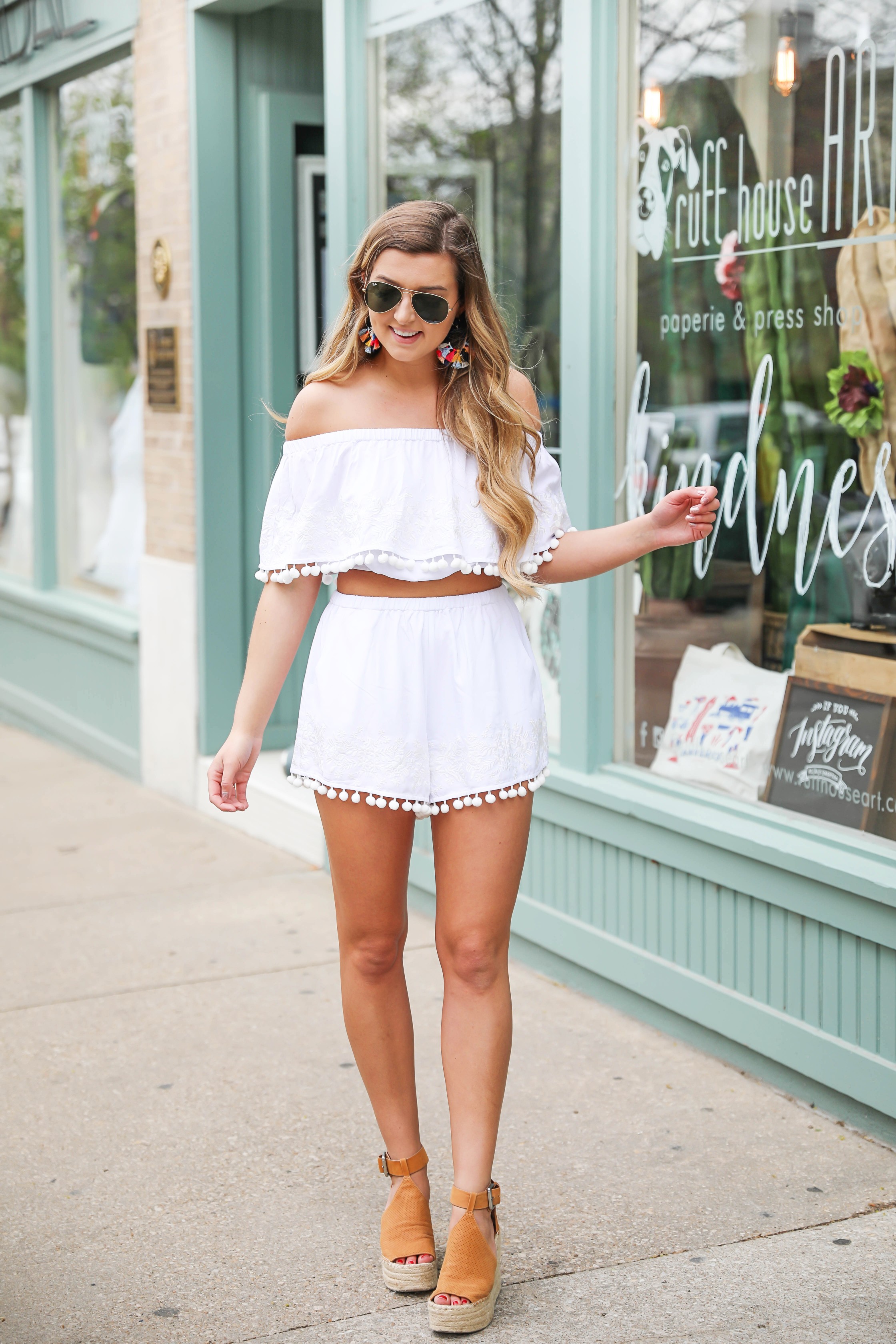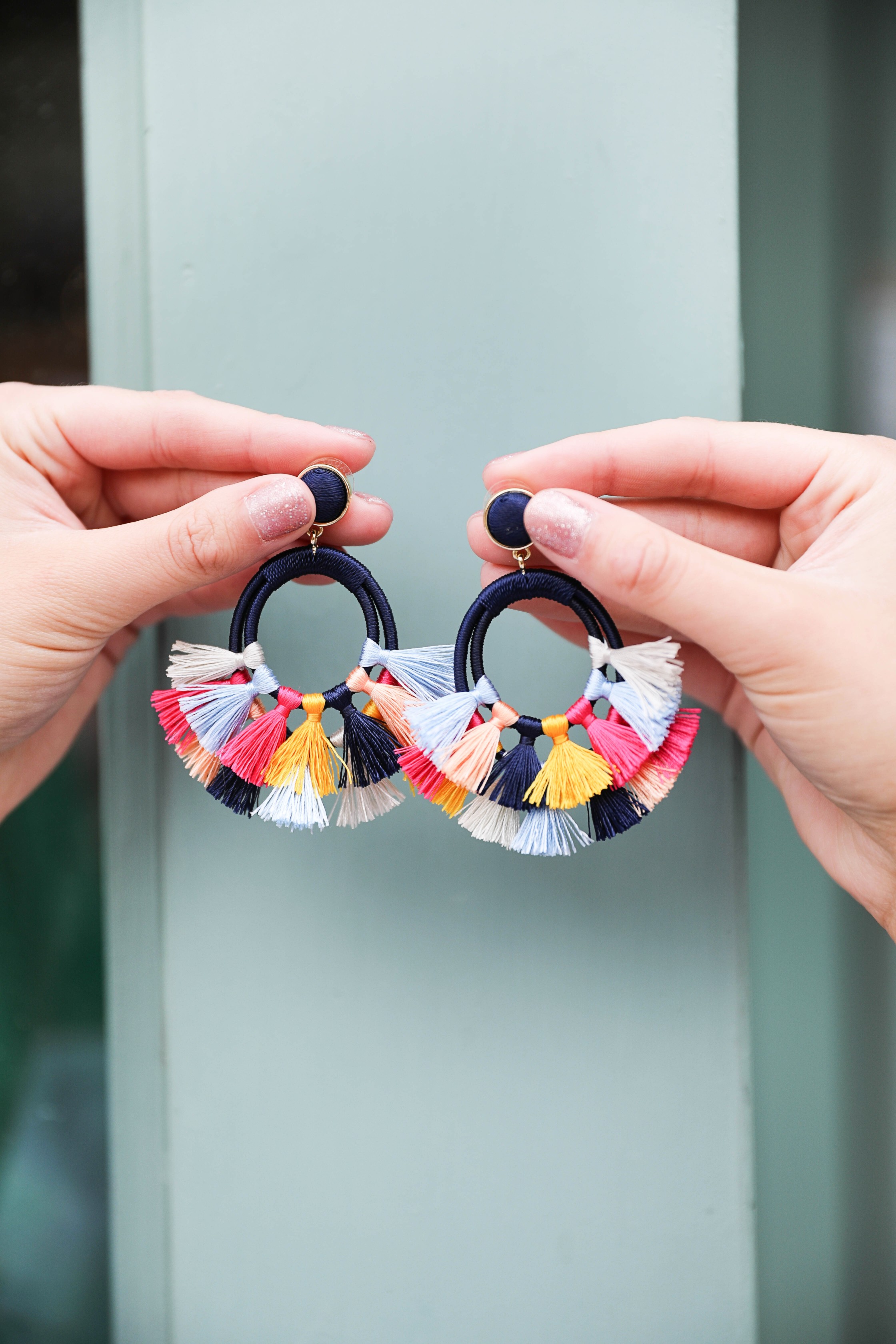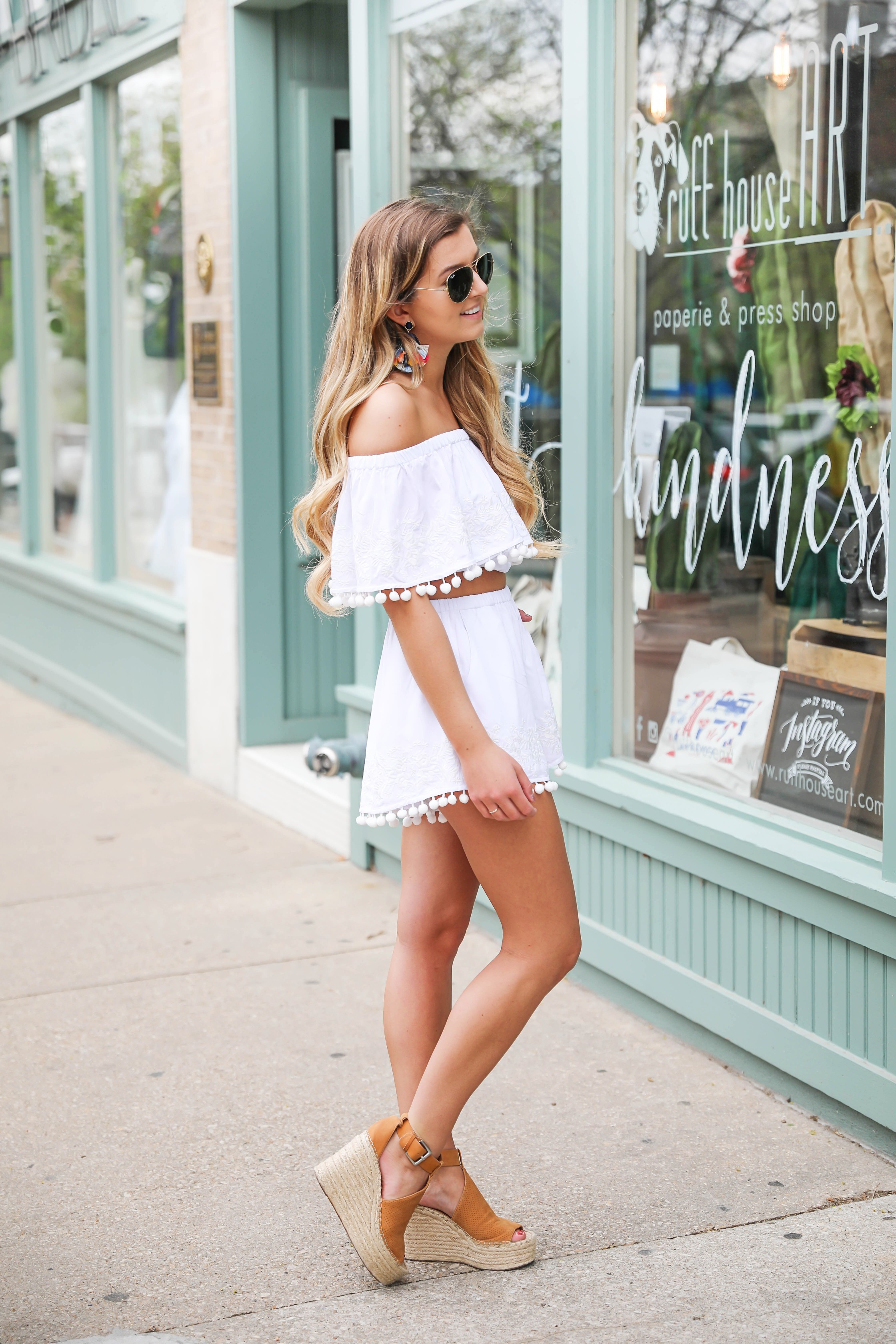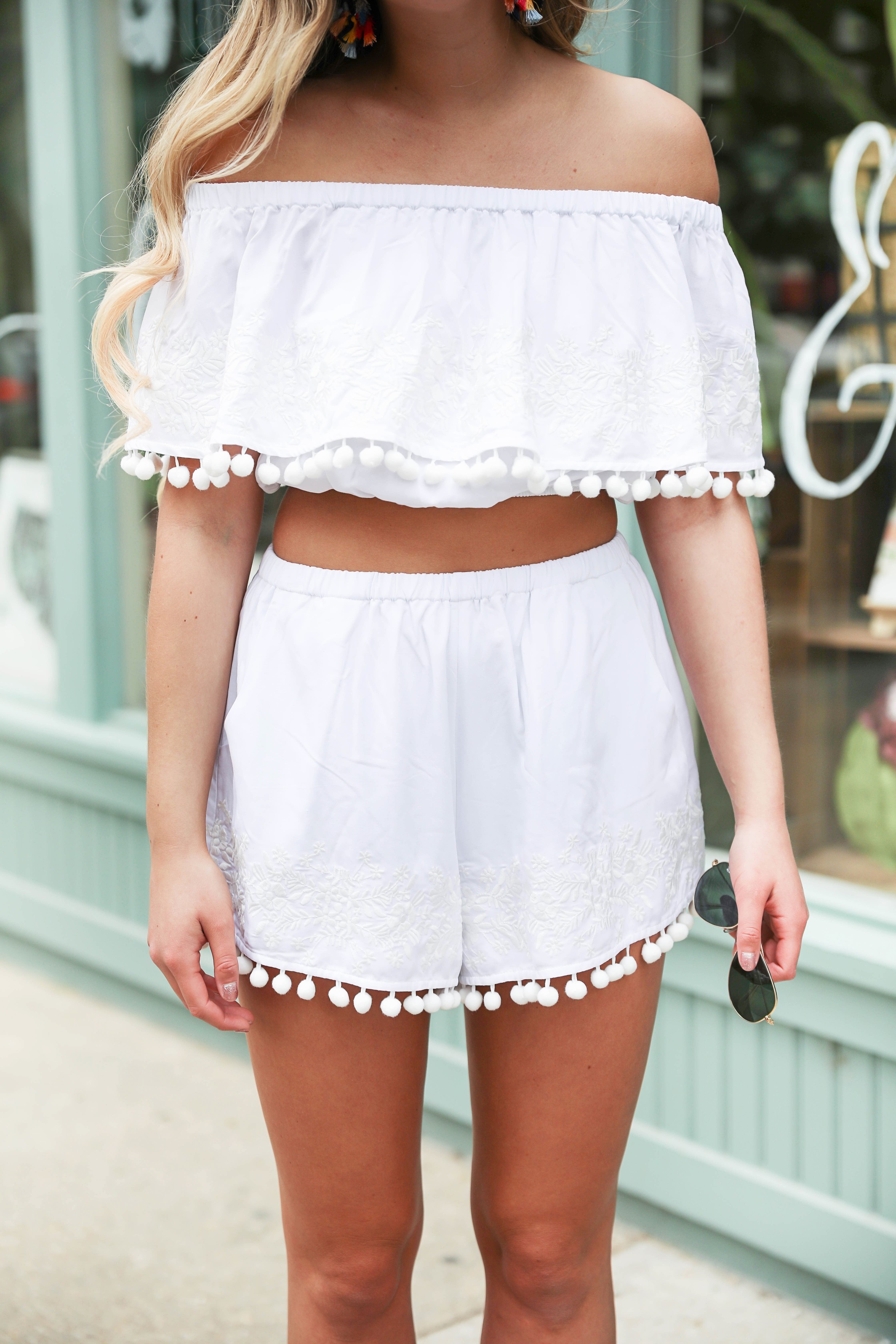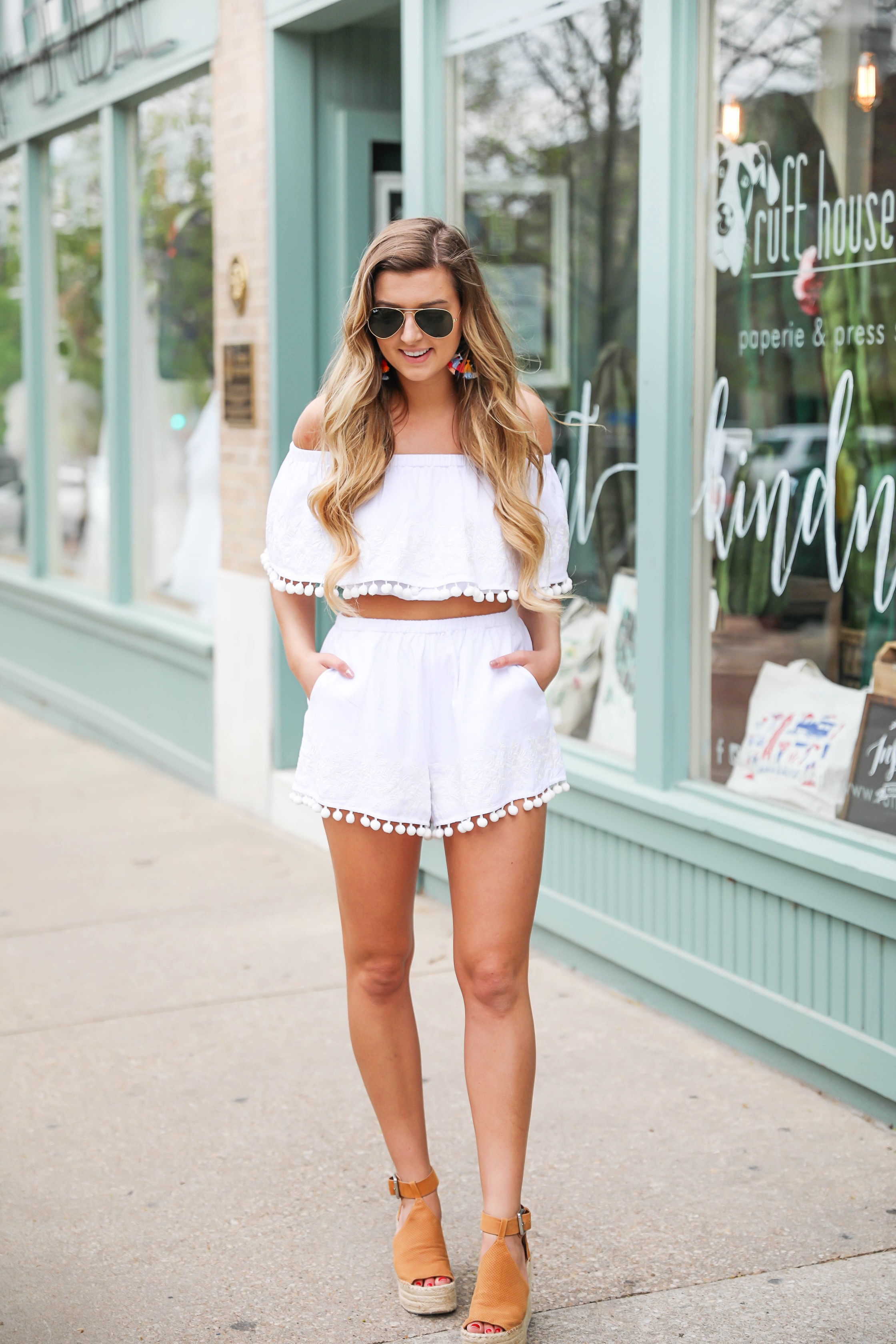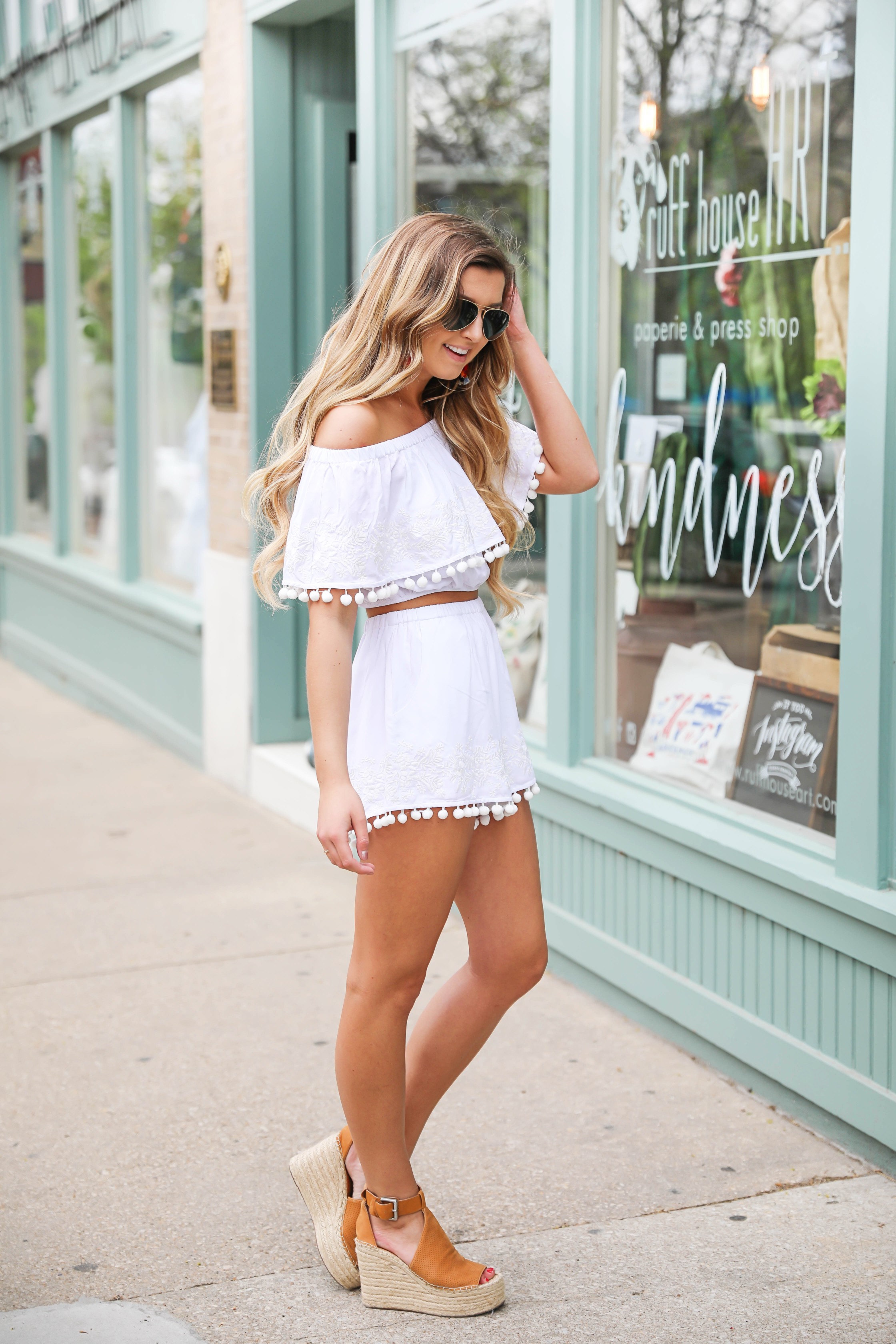 | Pom Pom Off the Shoulder Top | Pom Pom Shorts | Espadrille Wedges (my color is on SALE for 33% off right now, but they also come in more colors here) | Colorful Earrings (sold out, you can check back at that link (and also here) to see if they come back in stock – linked similar below) | Sunglasses |
I didn't realize when I was shooting this post, but these earrings are sold out everywhere… I am so bummed because they are my favorite pair! However, I am linking a ton of other statement earrings below that are just as adorable! I also paired this look with my most-worn pair of wedges. When I went to link them I got really excited because I realized they are ON SALE! Seriously you guys, I wear these all the time! I have had them for a year and they still look brand new (just a little more broken in)!
Happy Cinco De Mayo!
Shop this post + similar items!

xoxo,
Lauren Emily Lindmark
Copyright © 2018 dailydoseofcharm.com