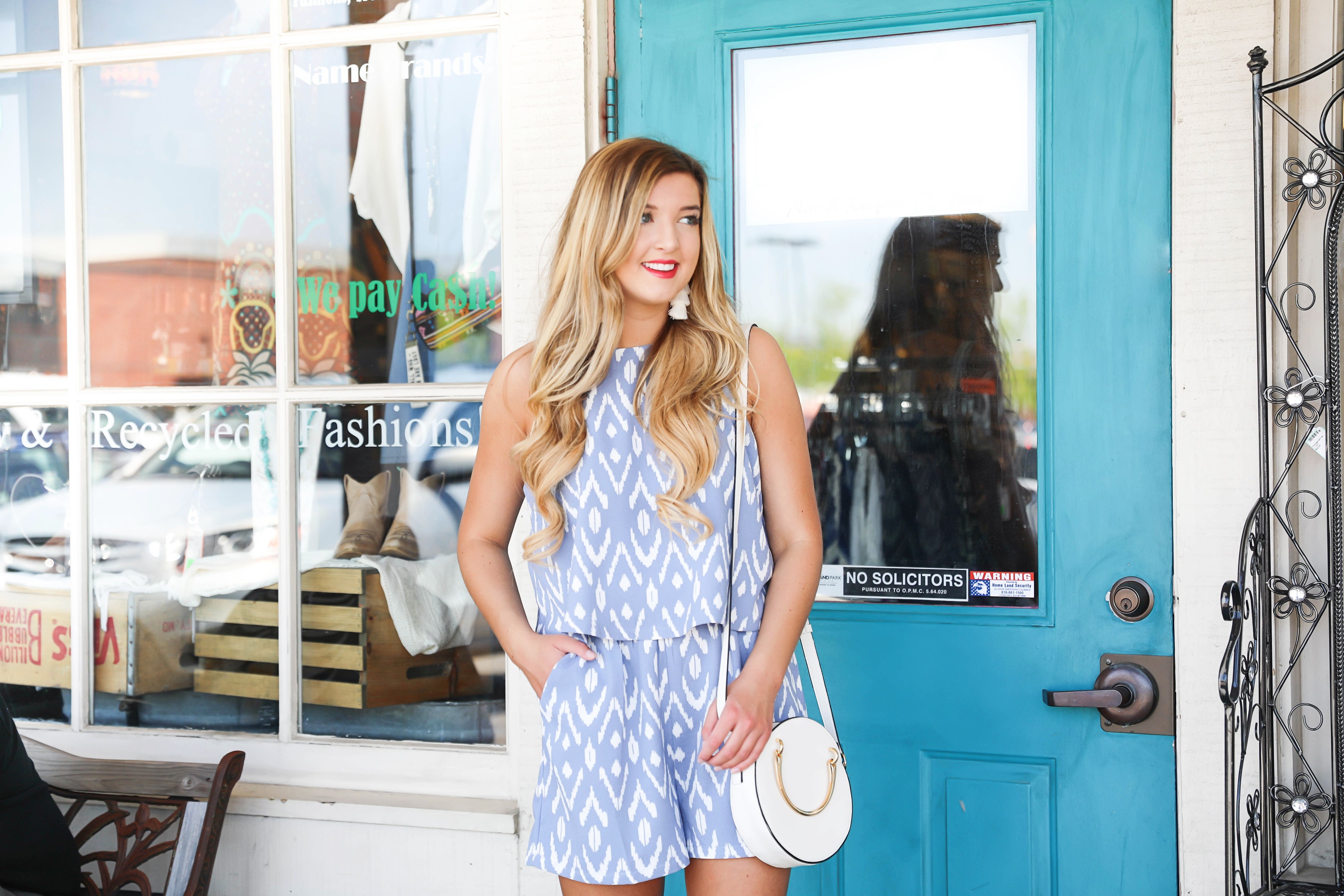 Periwinkle Romper & Blonder Hair for Summer | OOTD
Happy Tuesday babes! I honestly can't believe it is only Tuesday… yesterday was the longest, most Monday-est Monday ever. I didn't even have time to put a post up because I have been so busy with schoolwork! I pretty much just studied (and procrastinated) all day, my best friend and I went on a three mile walk in the evening for a study break then my boyfriend ended up coming over so it was nice to take some breaks and see both of them! Now it's back to studying this morning…
Luckily I did have time for blog photos yesterday! I have no idea how I fit that in with everything else, like I said it was such a long day I don't know how I did it all. However, I am glad I did because I have been so antsy to share this look with you guys! I have been trying to shop from unique stores to give you guys looks that you have never seen before, so the other day I was on Blue Door Boutique shopping and I came across this romper – it immediately went into my cart! I love this pattern, I didn't know what it was called until today, but apparently the name of it is "ikat." The periwinkle color is so adorable and looks so good for summer!
You may or may not have noticed, but I lightened my hair for summer! I always joke with my hairstylist that I don't have a "hair identity" – I am naturally brunette, but I get blonde balayage (which are hand painted highlights). So my roots are always dark and I either let my balayage grow out or get it taken up like I did here. So what am I? Dirty blonde? Anyways…what do you guys think?! It definitely makes me feel more summery!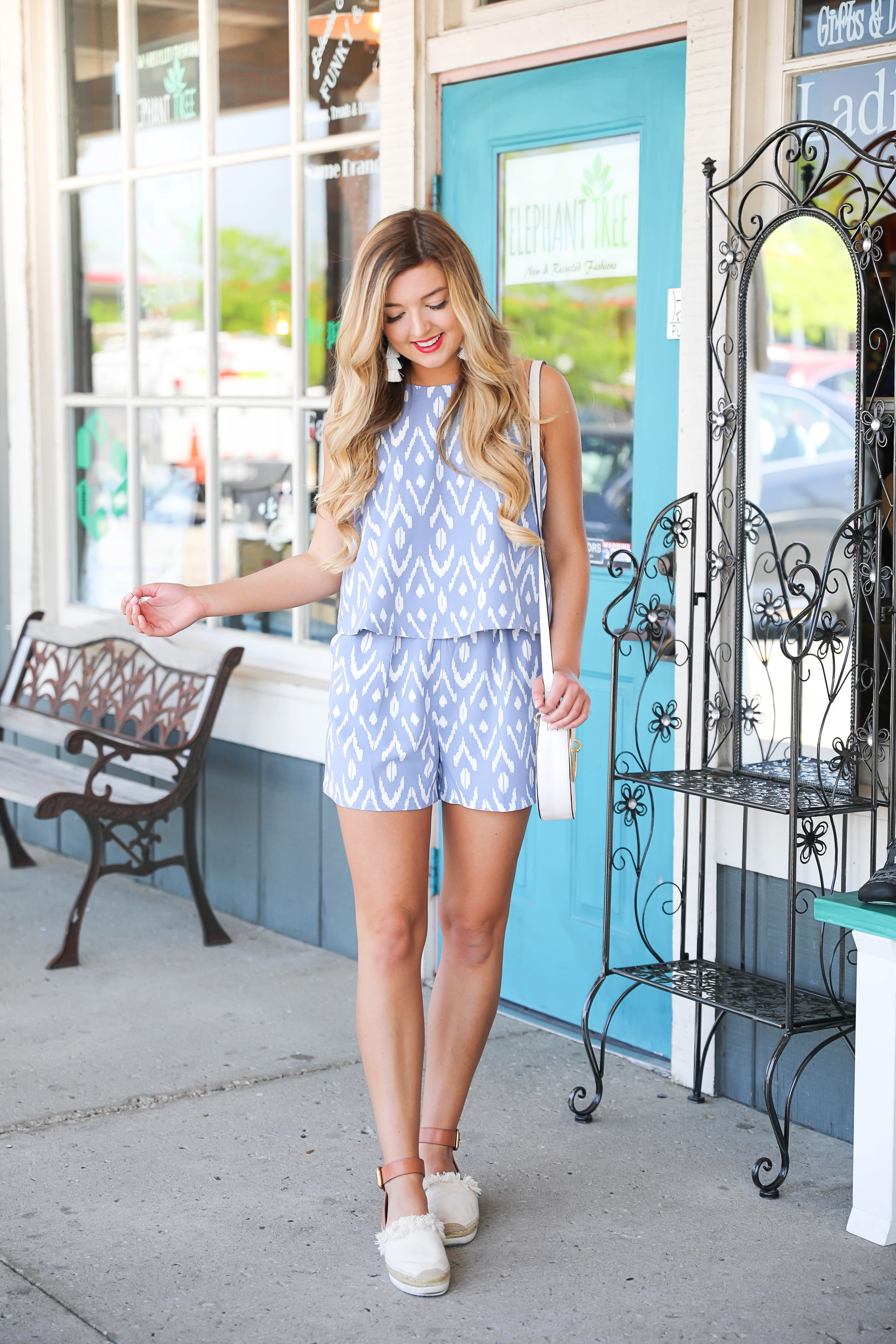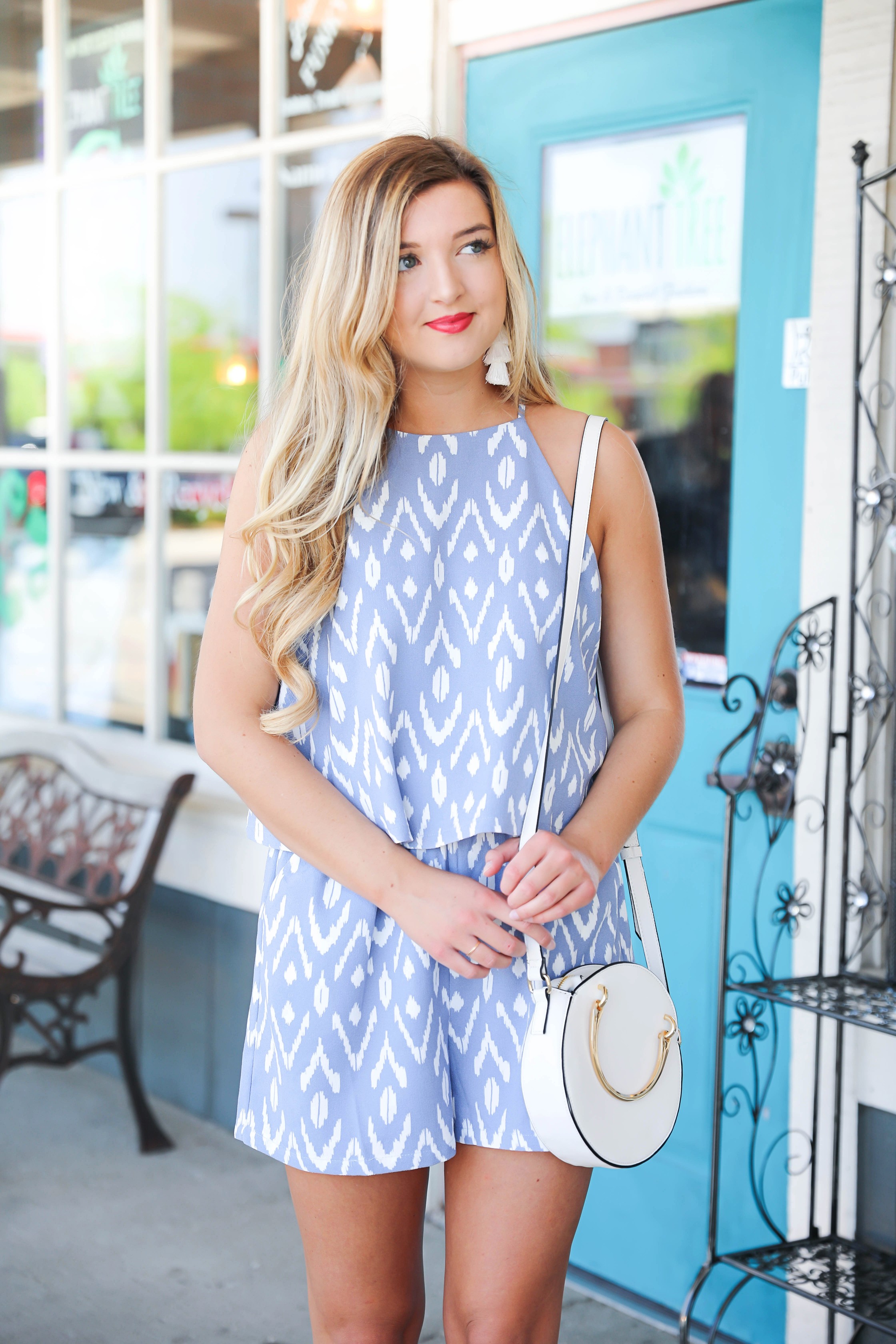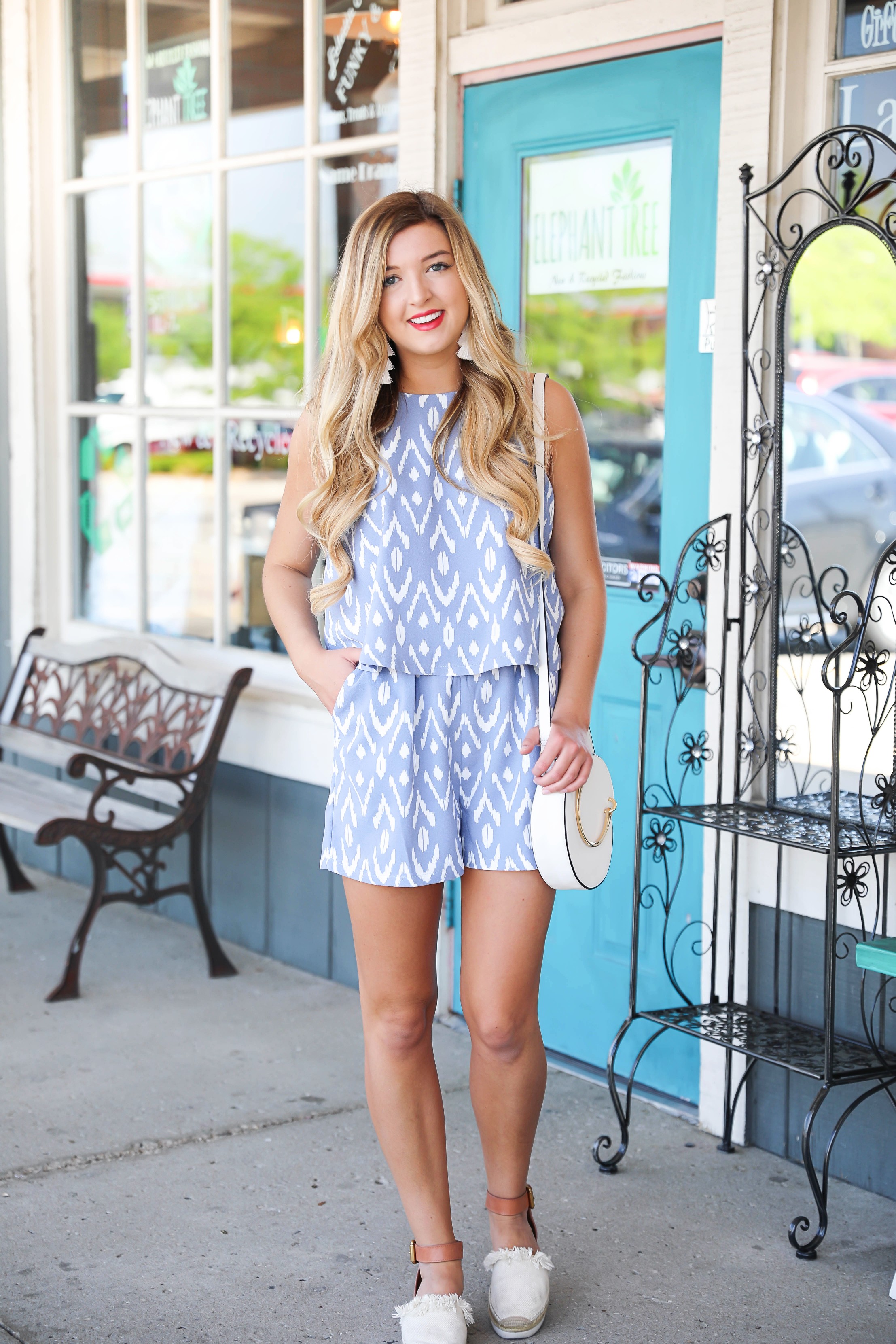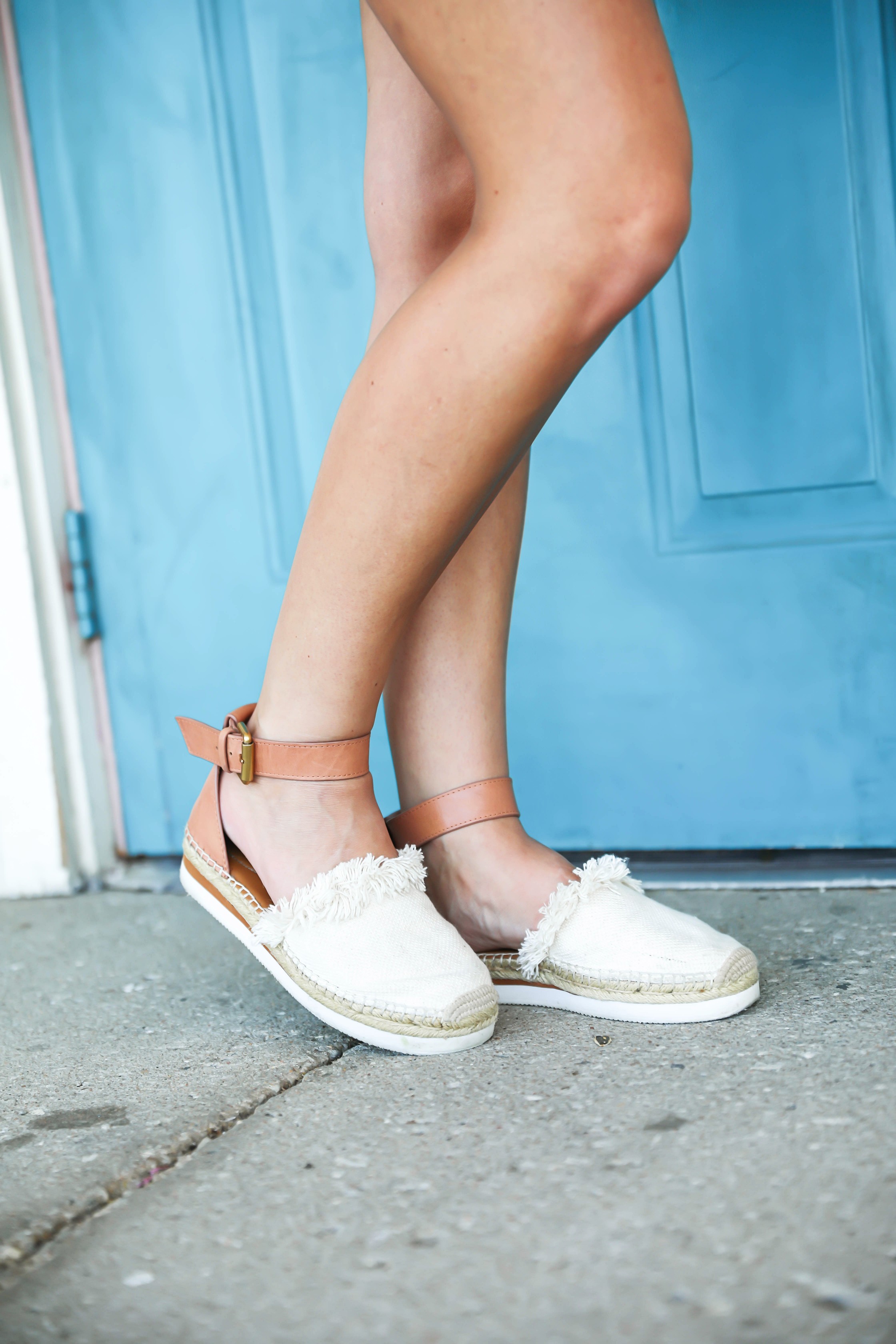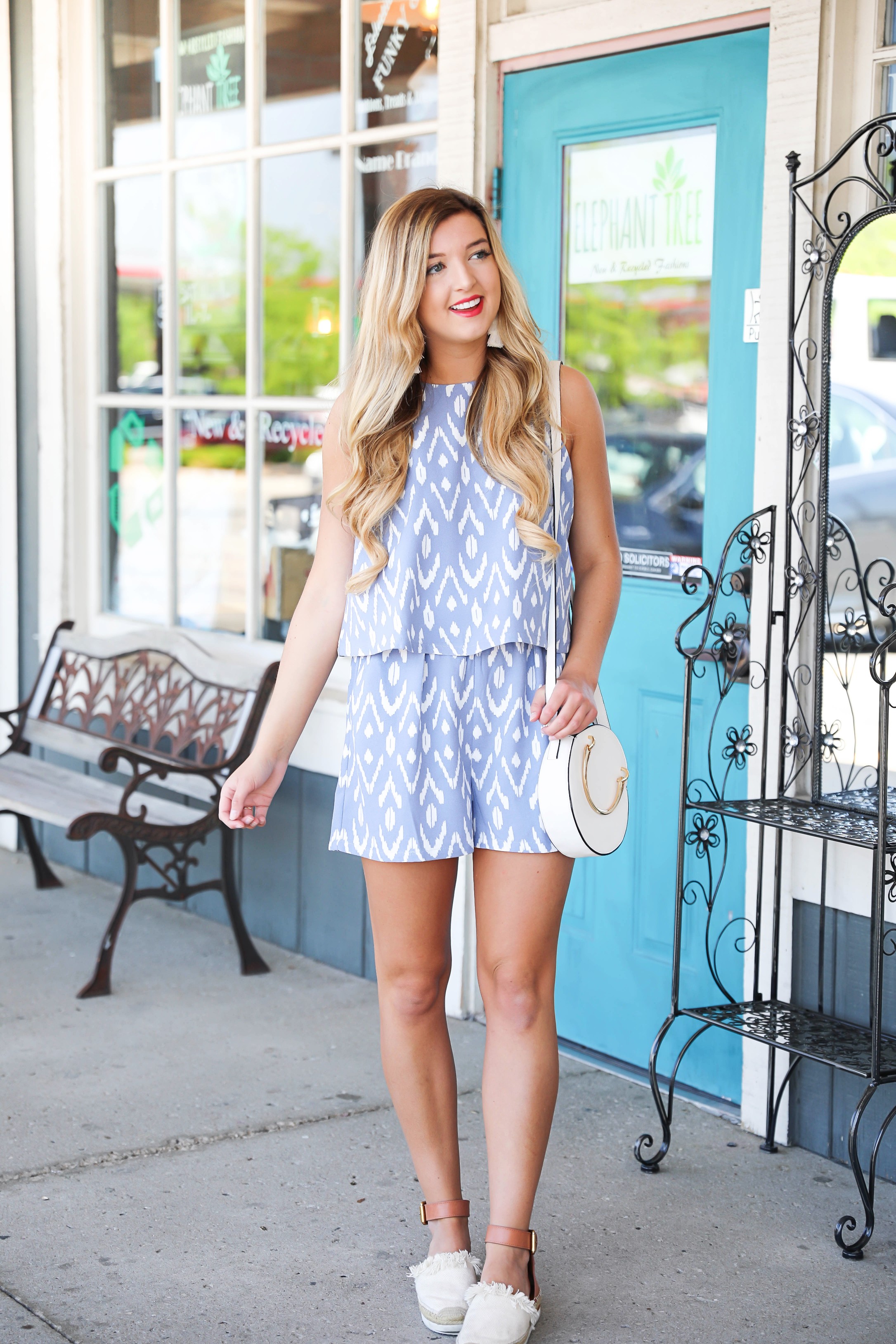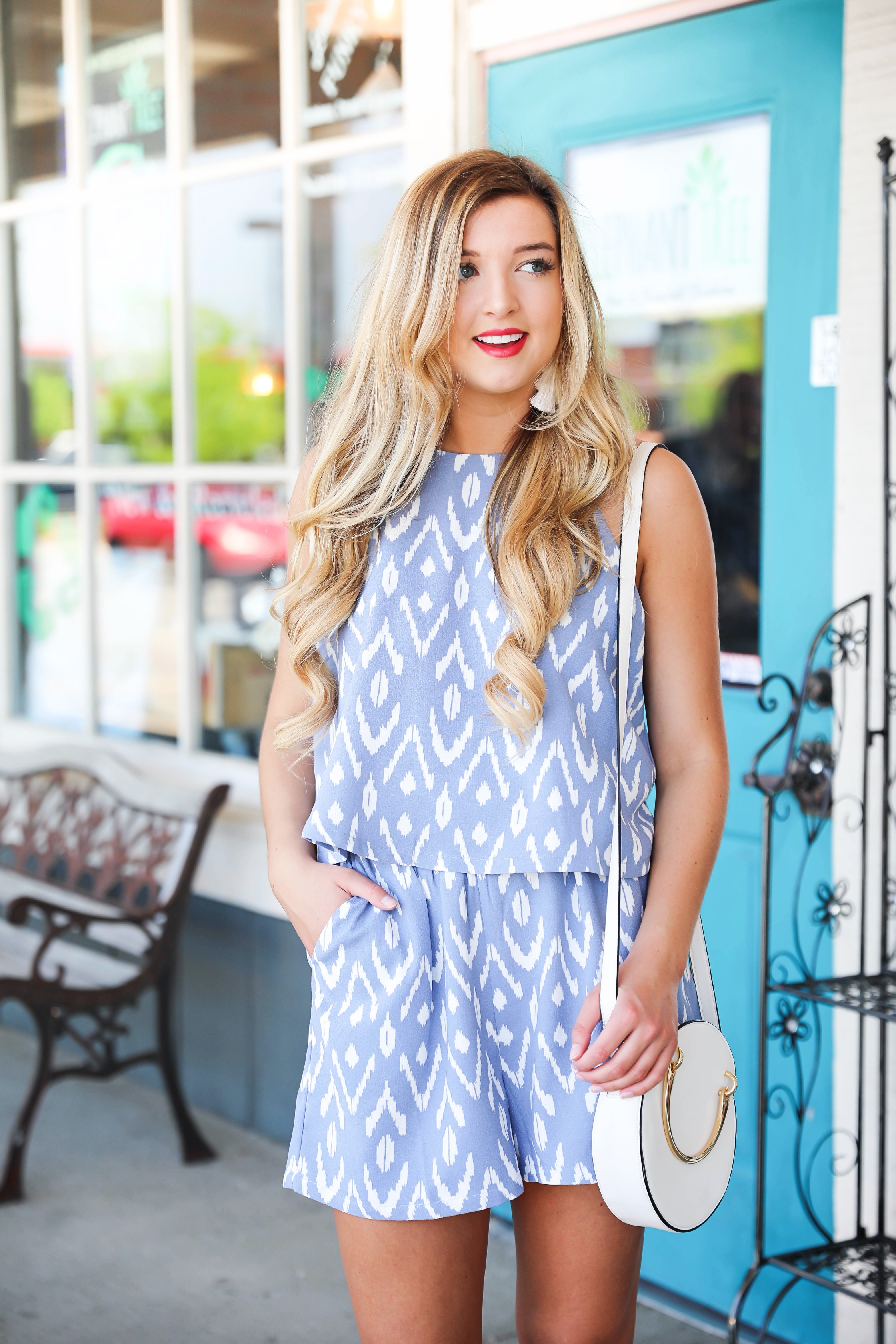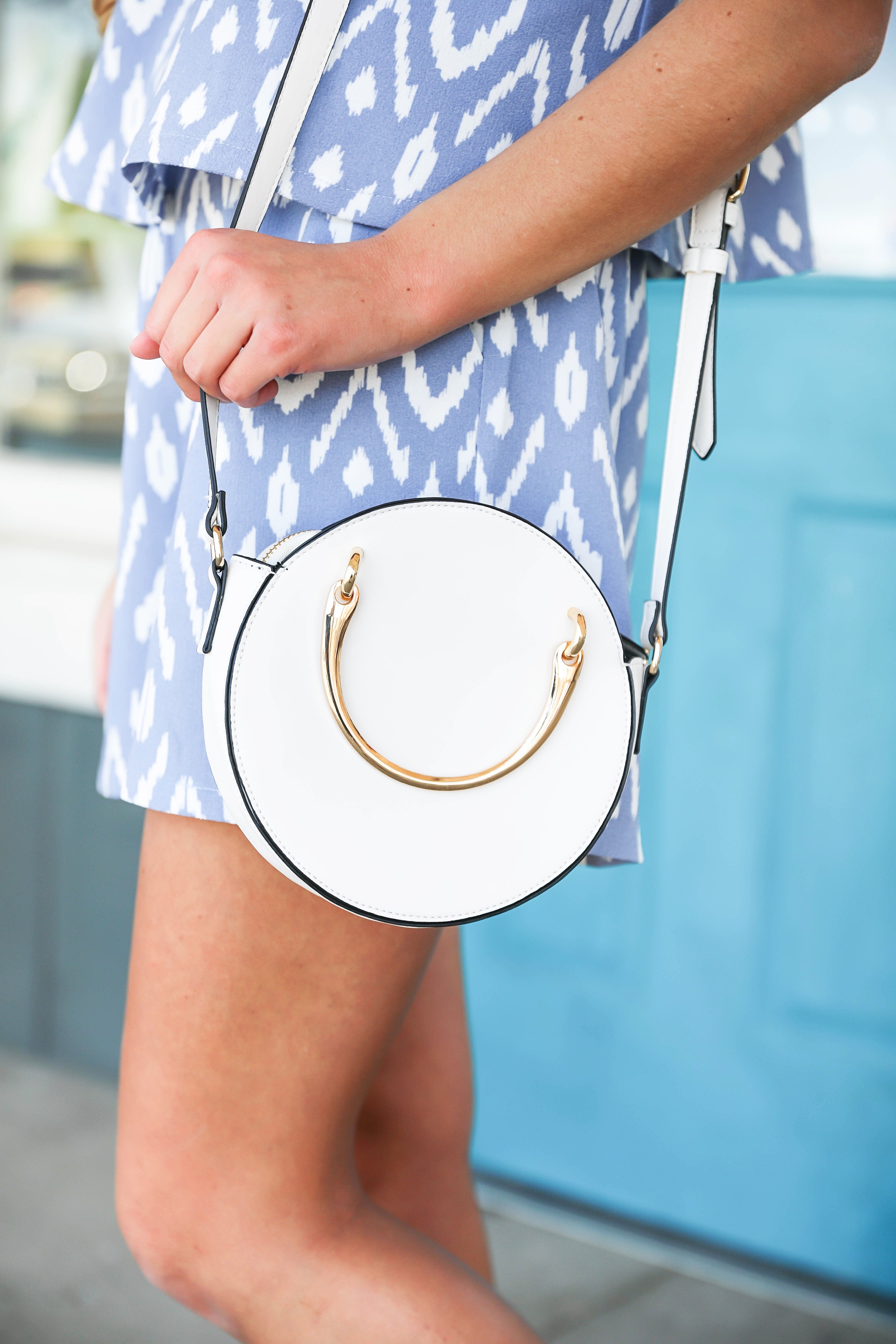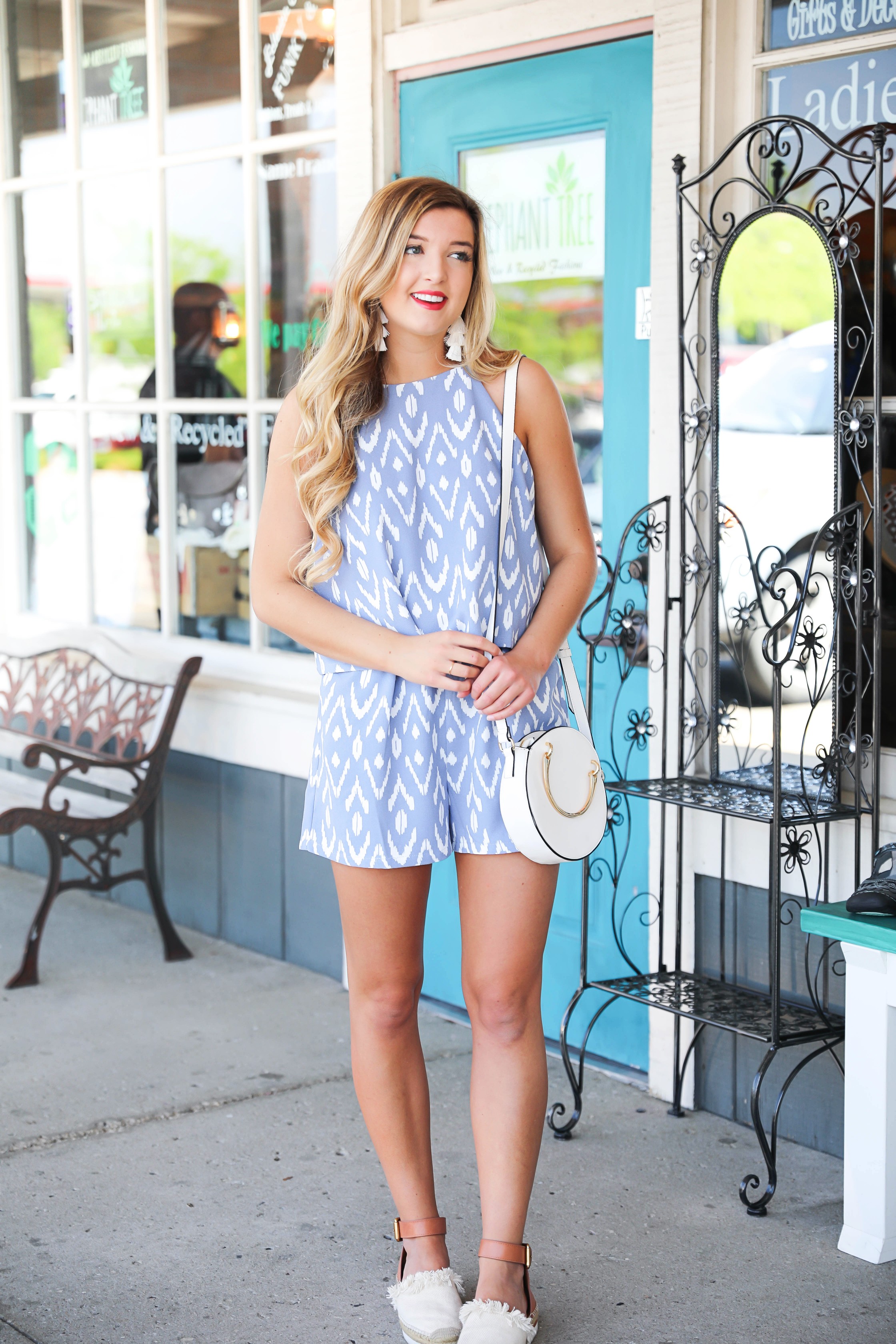 | Periwinkle Ikat Romper (I am wearing a size small, I found the same romper on two different sites here and here with more sizes too!) | Tassel Earrings (only $11 comes in 7 colors c/o*) | Espadrille Sandals (more sizes here and a navy version here) | Round Cross Body ($23) |
I think I want to get the waste hemmed a little bit on this romper. It is super cute, but it could be a bit more fitted on me. Maybe I should have purchased an extra small! I paired it with my most worn tassel earrings from Sugarfix by Baulebar (available at Target) and my cross body bag from Forever 21. I love accessories that are great prices! I linked more below.
I am currently at T.Loft writing this post and studying for today's final so I don't have this lip color in front of me, but comment if you want  me to start linking lip colors and I can update this post! I have to get back to studying so I will end this here!
Shop this look + similar items!

xoxo,
Lauren Emily Lindmark
*c/o stands for "courtesy of." I am a partner of Sugarfix by Baublebar and they were sweet enough to send me these earrings. However, I am not obligated to post about them and all opinions are always my own. Not sponsored.
Copyright © 2018 dailydoseofcharm.com