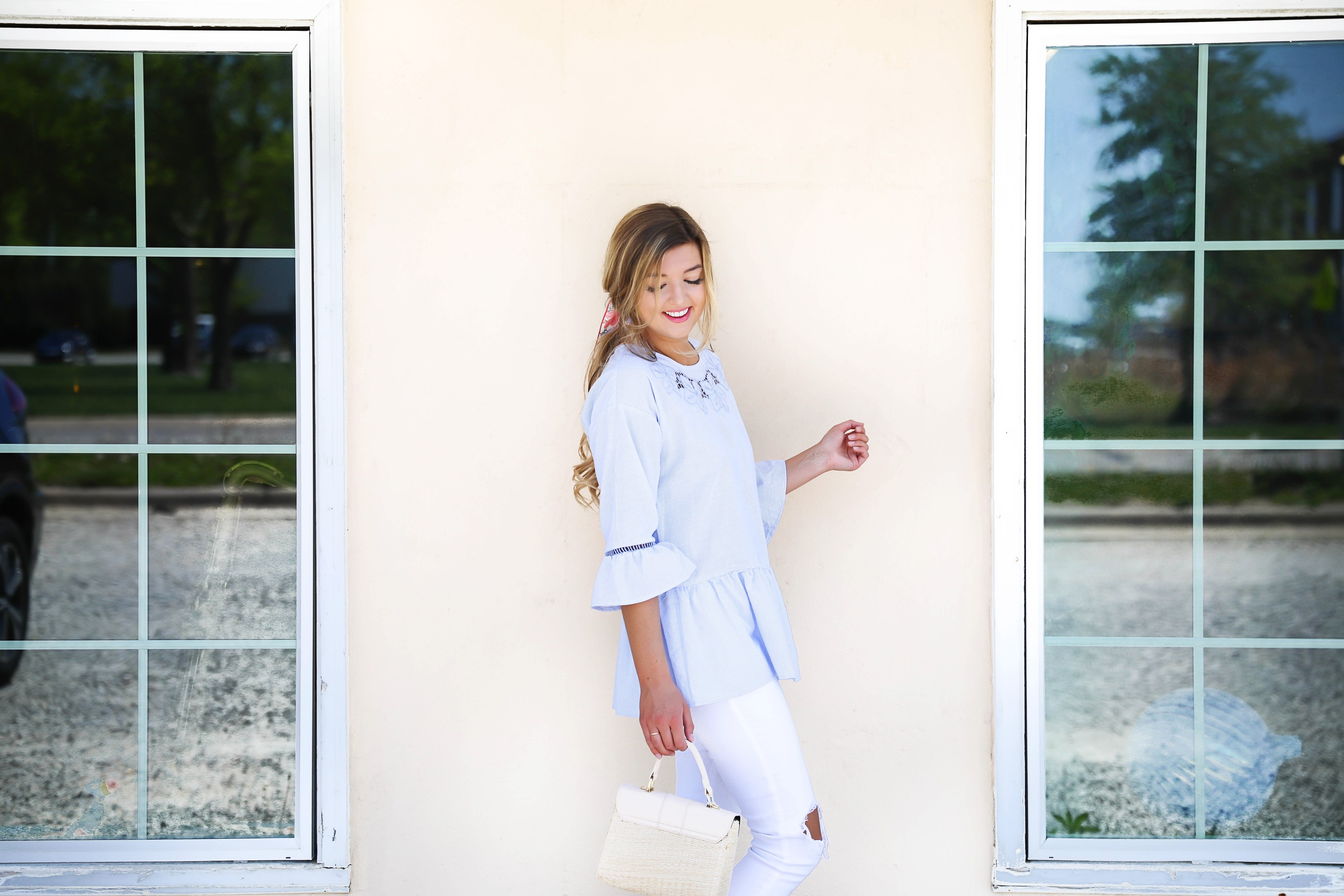 My Favorite Way to Wear Silk Scarves in My Hair | OOTD + Hair Accessory Roundup
Today's post is probably going to be one of the shortest posts in this history of Daily Dose of Charm haha! It's finals week for me and since I have been studying this week I was dumb and saved all of my accounting assignments (that are due at midnight) for today. Wish me luck, because I have no idea if I will be able to get them done in time!
I do want to briefly talk about this outfit. In yesterday's post I talked about how I wanted to start shopping from unique stores so you guys could get ideas on different outfits that you haven't seen on every other blogger. This top is from Blue Door Boutique and I am obsessed with it! I think it looks super classy and summery. I paired it with my white jeans and my favorite silk hair scarf! I love wearing these scarves around my ponytails, but I changed it up a little for this look and braided down a little ways then turned it into a ponytail. I think it looks super cute like this!
Keep scrolling below to see outfit details and a roundup of more hair accessories I am loving!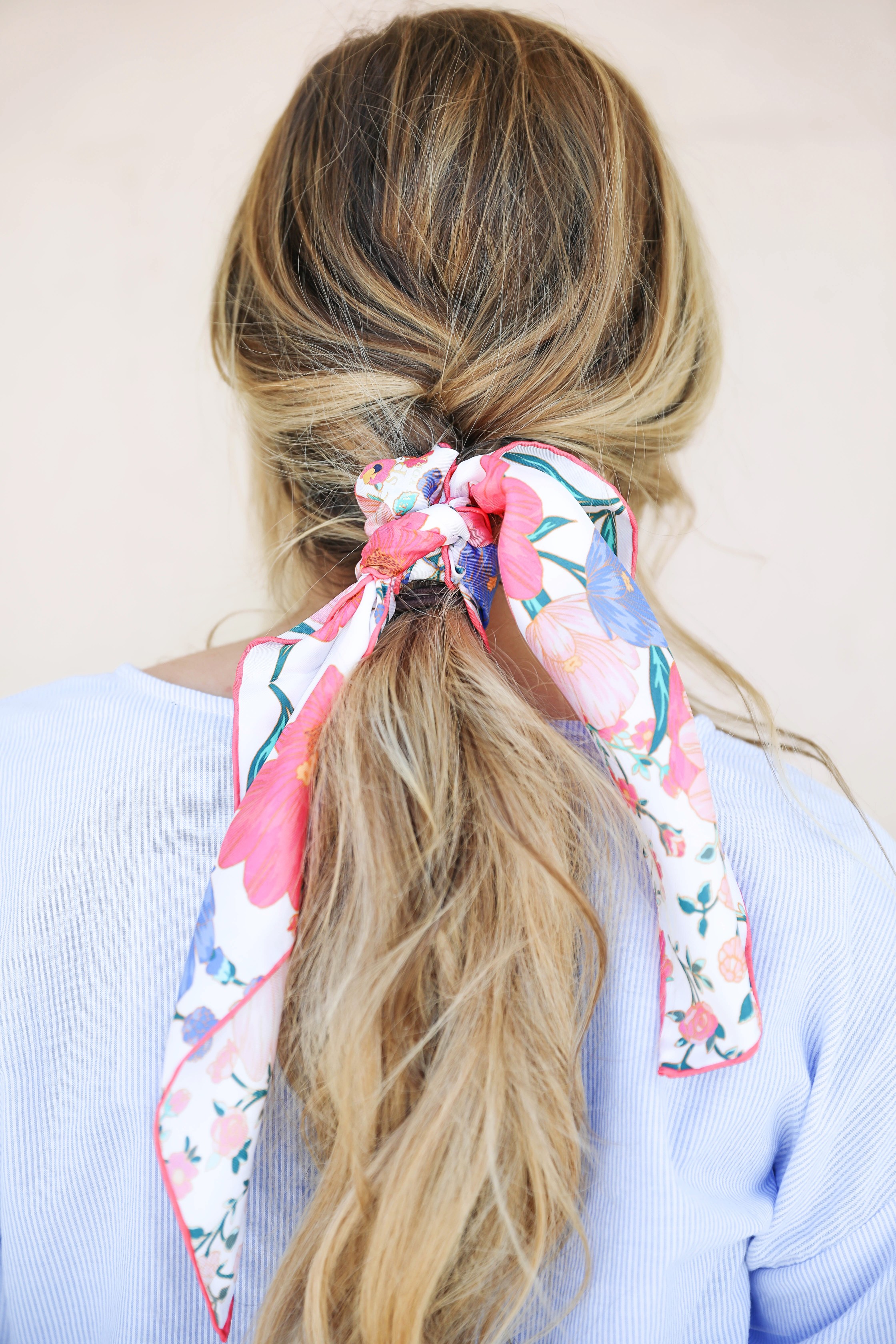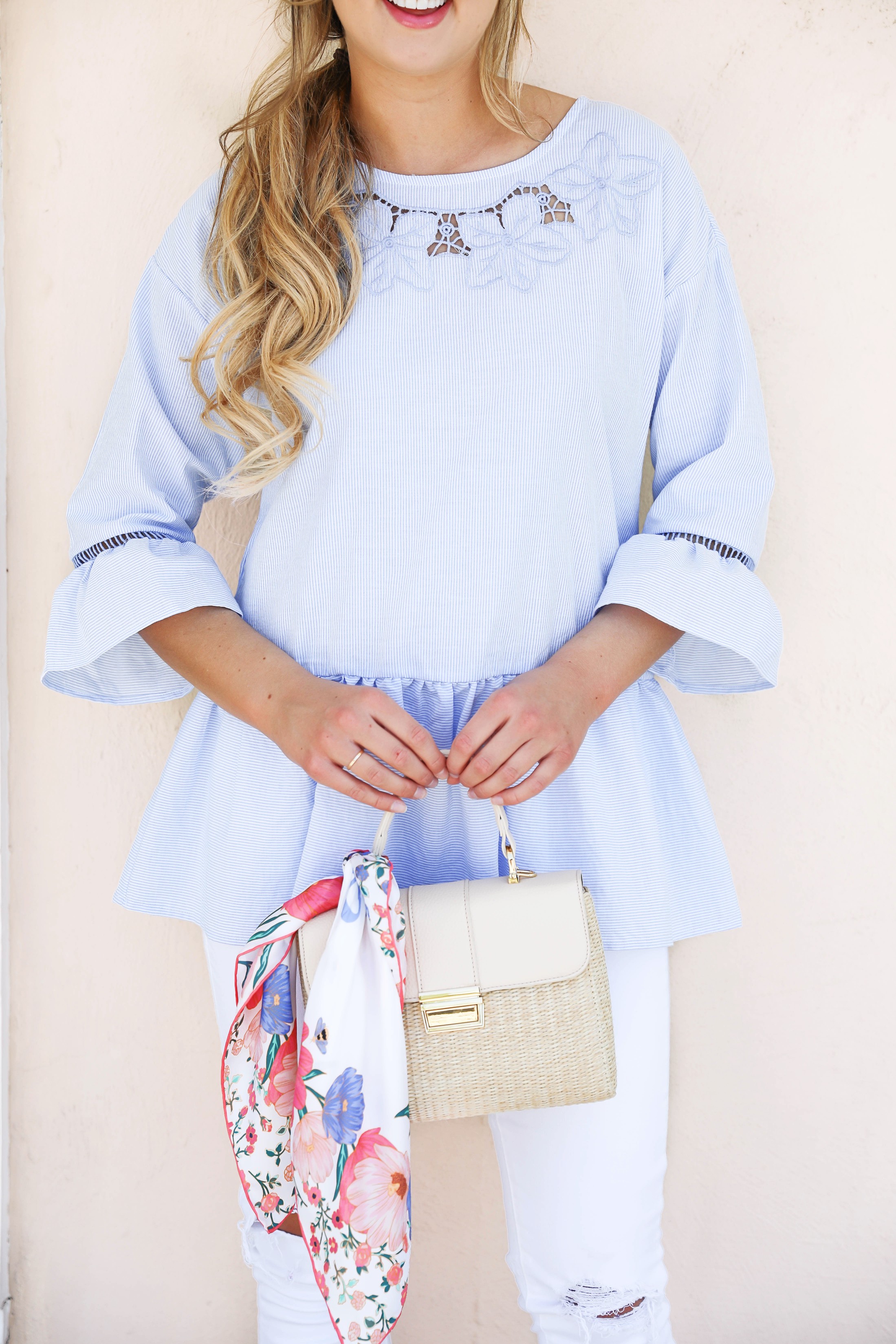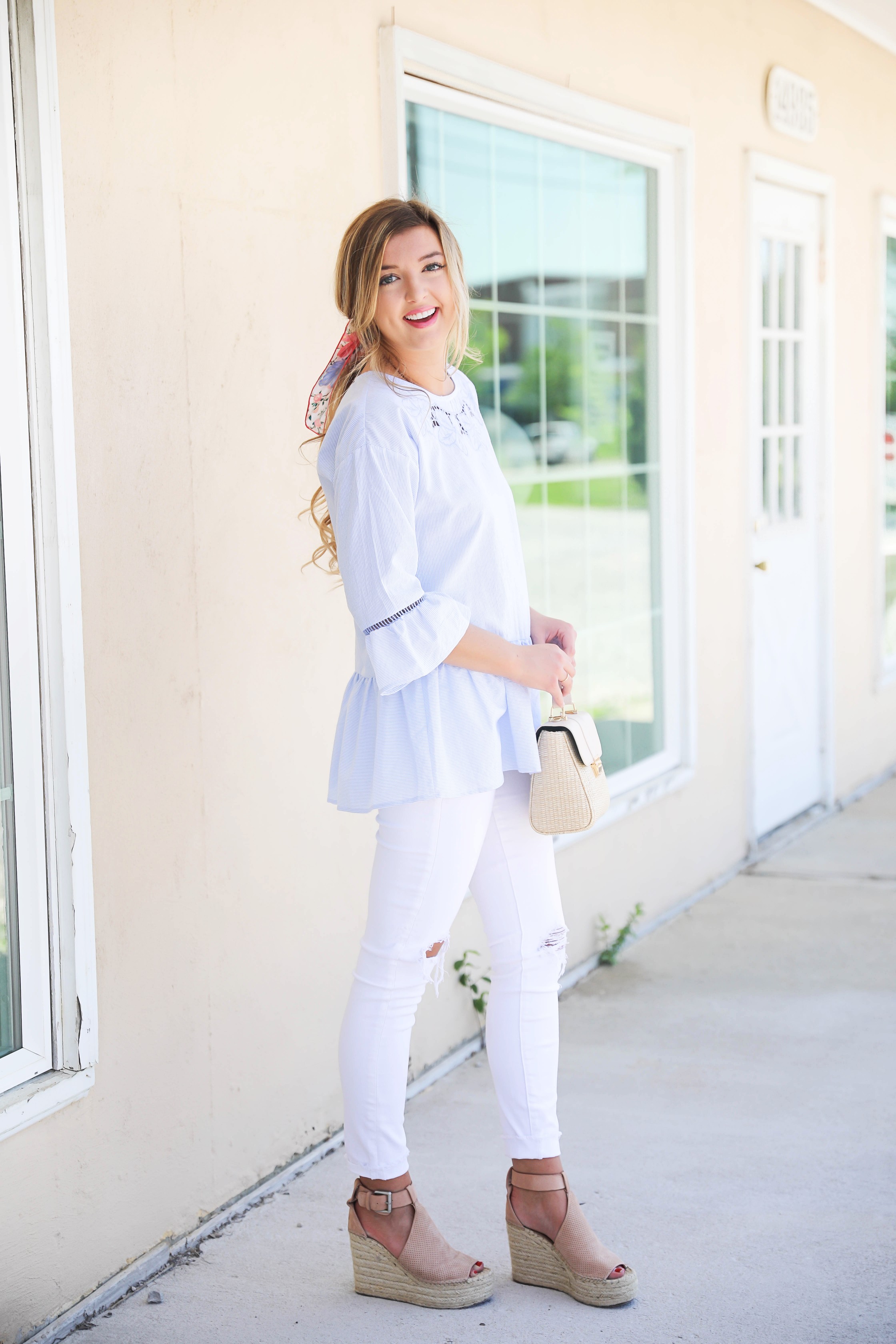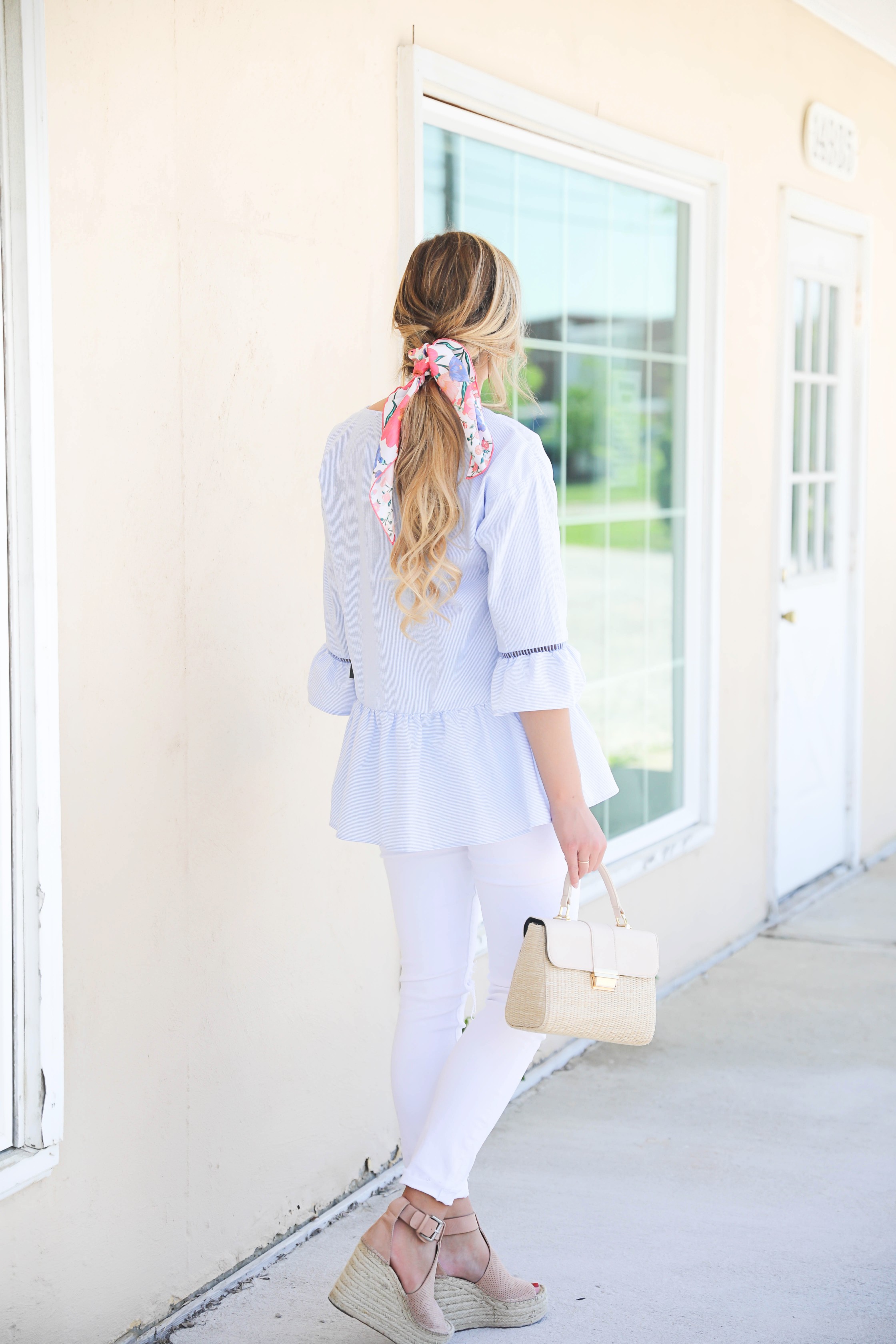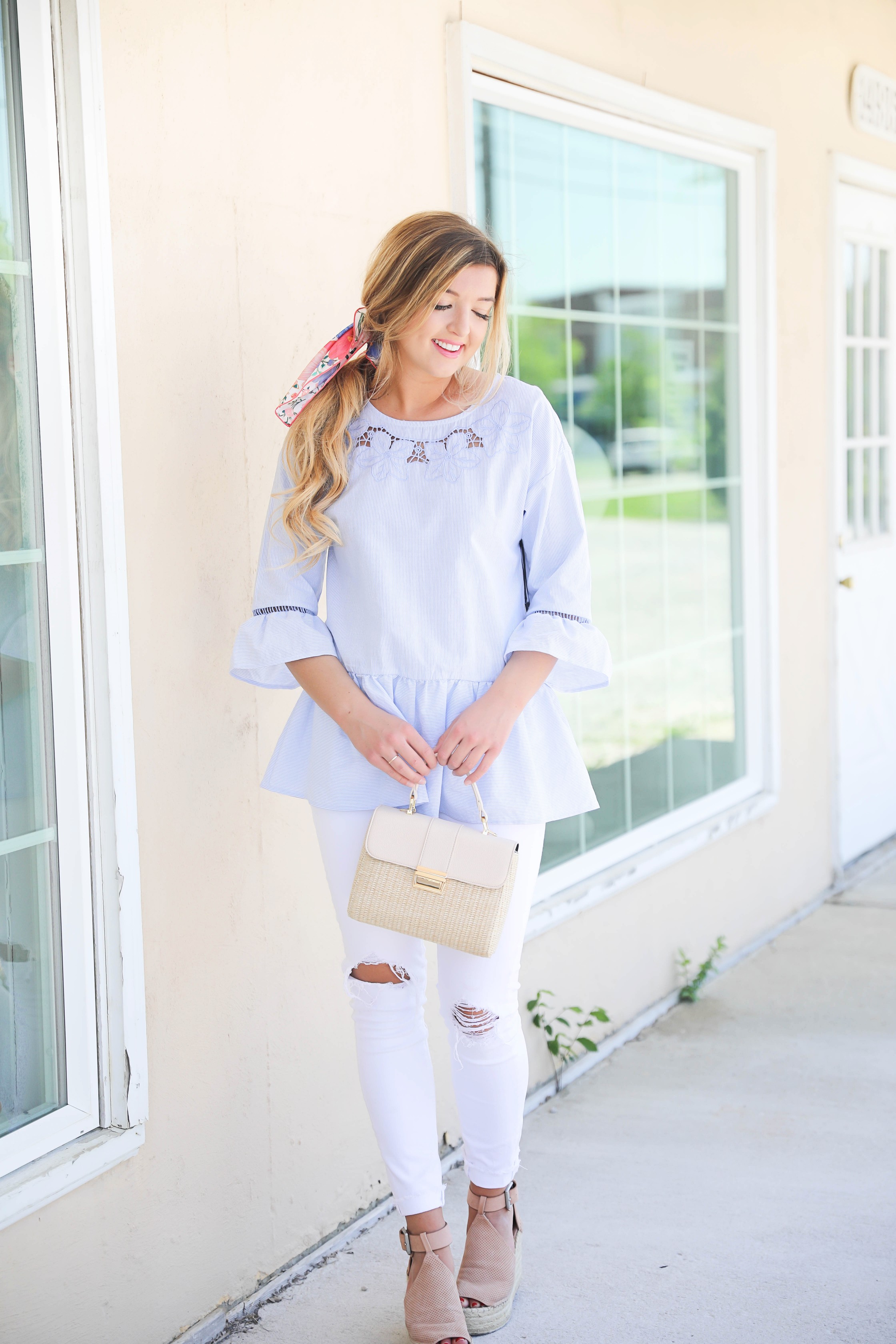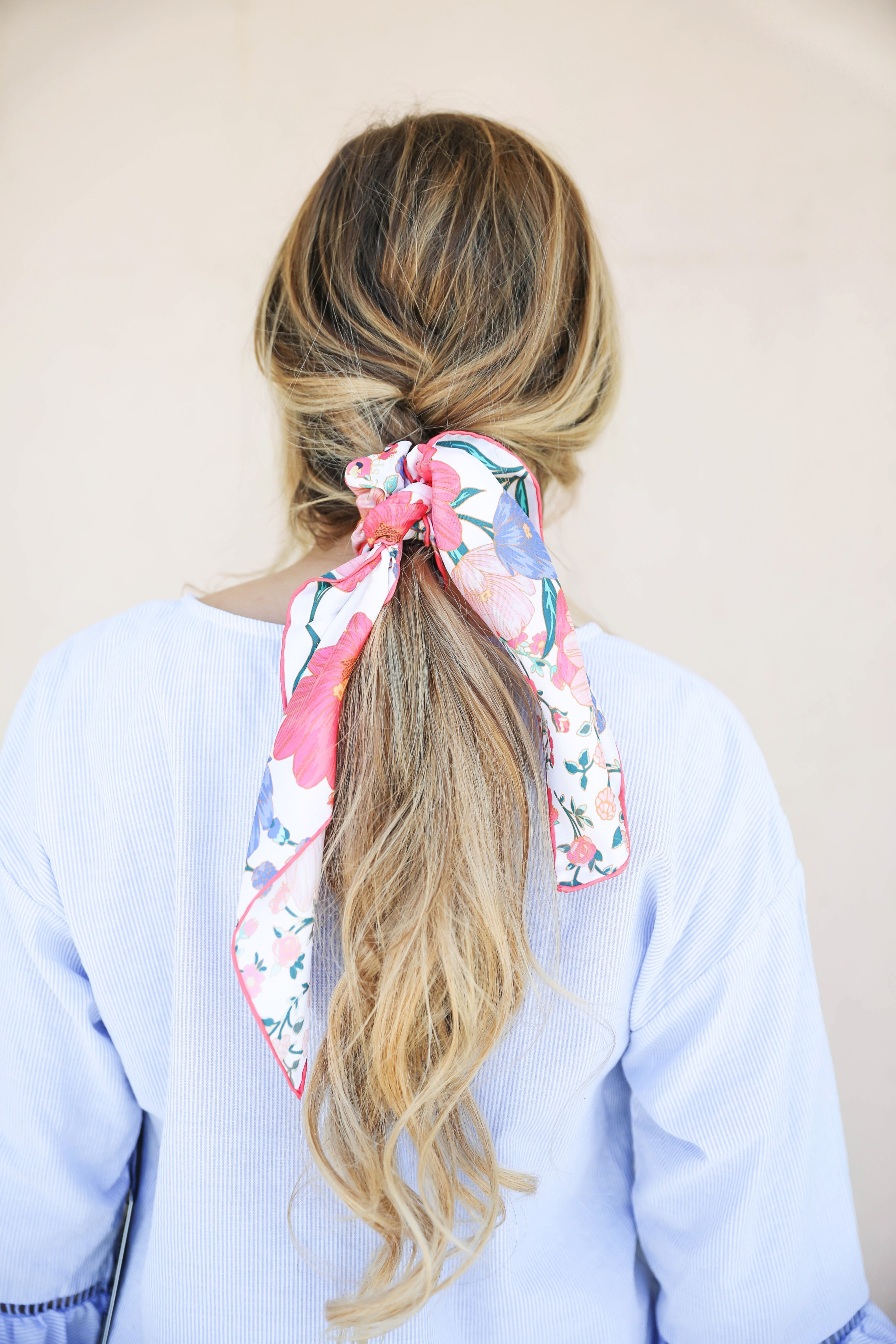 More Hair Accessories I love!

xoxo,
Lauren Emily Lindmark
Copyright © 2018 dailydoseofcharm.com