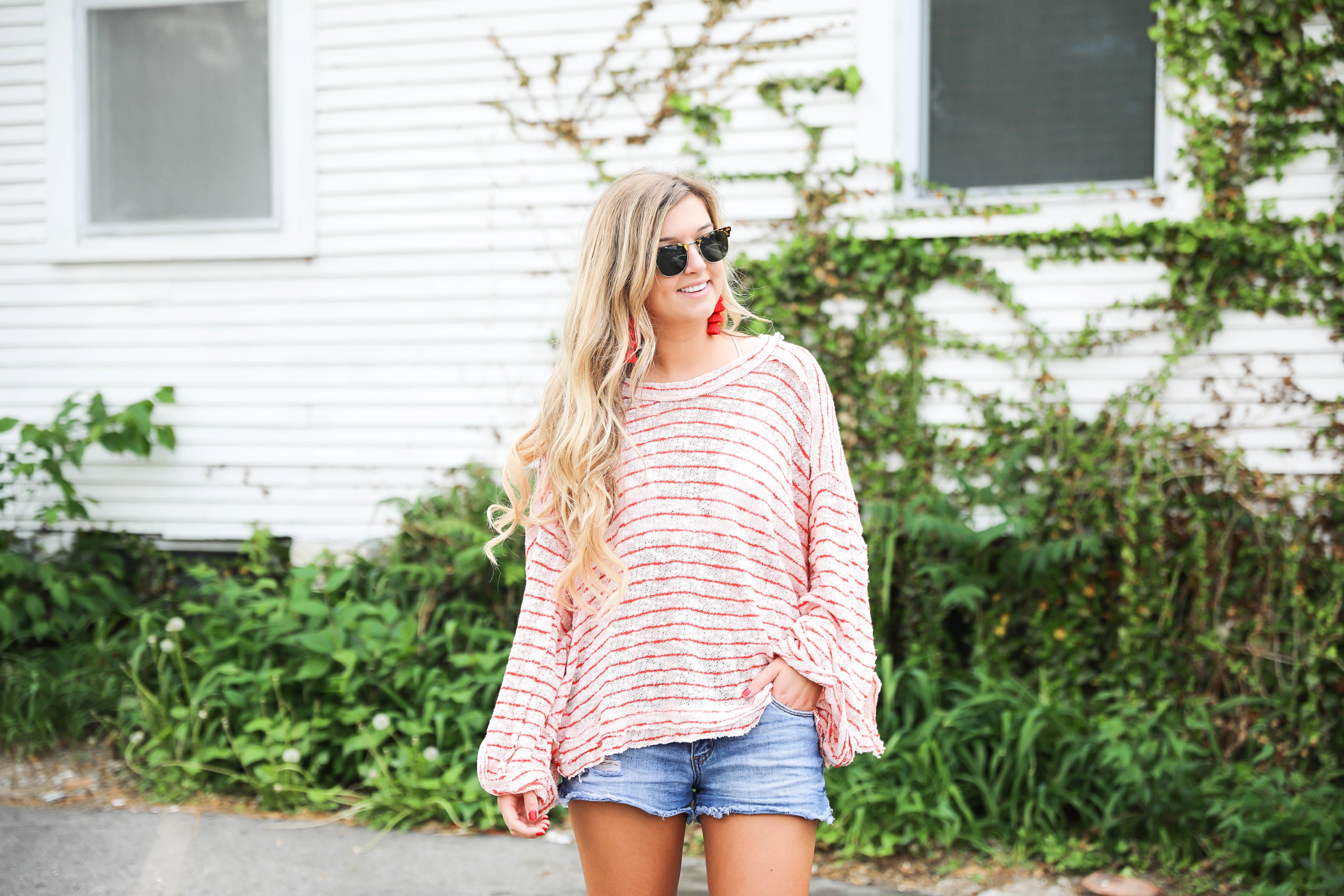 Striped Summer Sweater | OOTD
Hey friends, long time no talk! Well okay… not that long, however, last week was final's week so I only posted twice and then I had an insanely busy weekend so I am just now getting my first post up this week! I am so ready to have a break from classes now that finals are over, I am going to be putting 110% into my blog!
I usually post my blogposts Monday – Friday at 7:00 a.m. so this post is 5 hours late. I typically finish them up the night before I post (aka this one should have been done last night), but because of some frustrating circumstances I did not have my laptop or any of my stuff to get work done. I want to go into details as to why, but honestly I just feel like it's not my place to talk about it on my blog. At least for now… I have just been dealing with a friend that has made some bad decisions in her life that have affected me and my well being and I was unable to go to my apartment last night to get my stuff.
On a happier note, I love this look! I put this on the other day and realized it would be the perfect outfit for Fourth of July, I will probably bring this sweater to the lake for memorial weekend! I paired it with some denim shorts and my red tassel earrings that I love so much! I also threw on my clubmasters, I haven't worn these in so long!
Weird story about these sunglasses, my freshman year of college I decided I wanted a pair of these Ray Ban Clubmasters so I went online to find the cheapest site. I found a random sunglasses site that seemed legit (they were about $20-30 less than the rest of the sites I was shopping for them on) so I bought them. Fast forward a year later and the Ray-Ban logo had scratched off of the sunnies… I googled it because that has never happened to any of my sunglasses (even the ones I have had for even longer) and some people were saying that meant they were fake! So weird! I still love them though.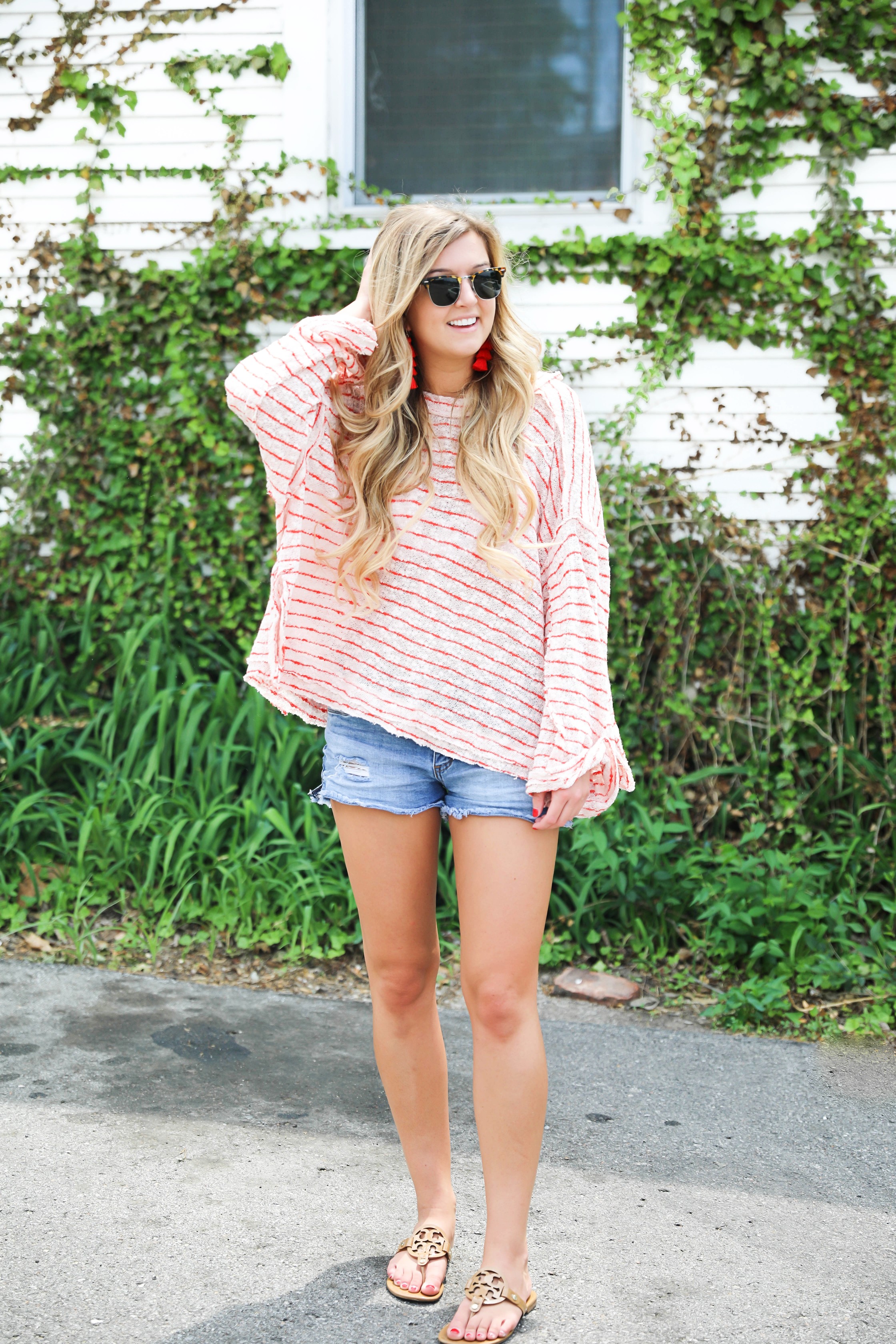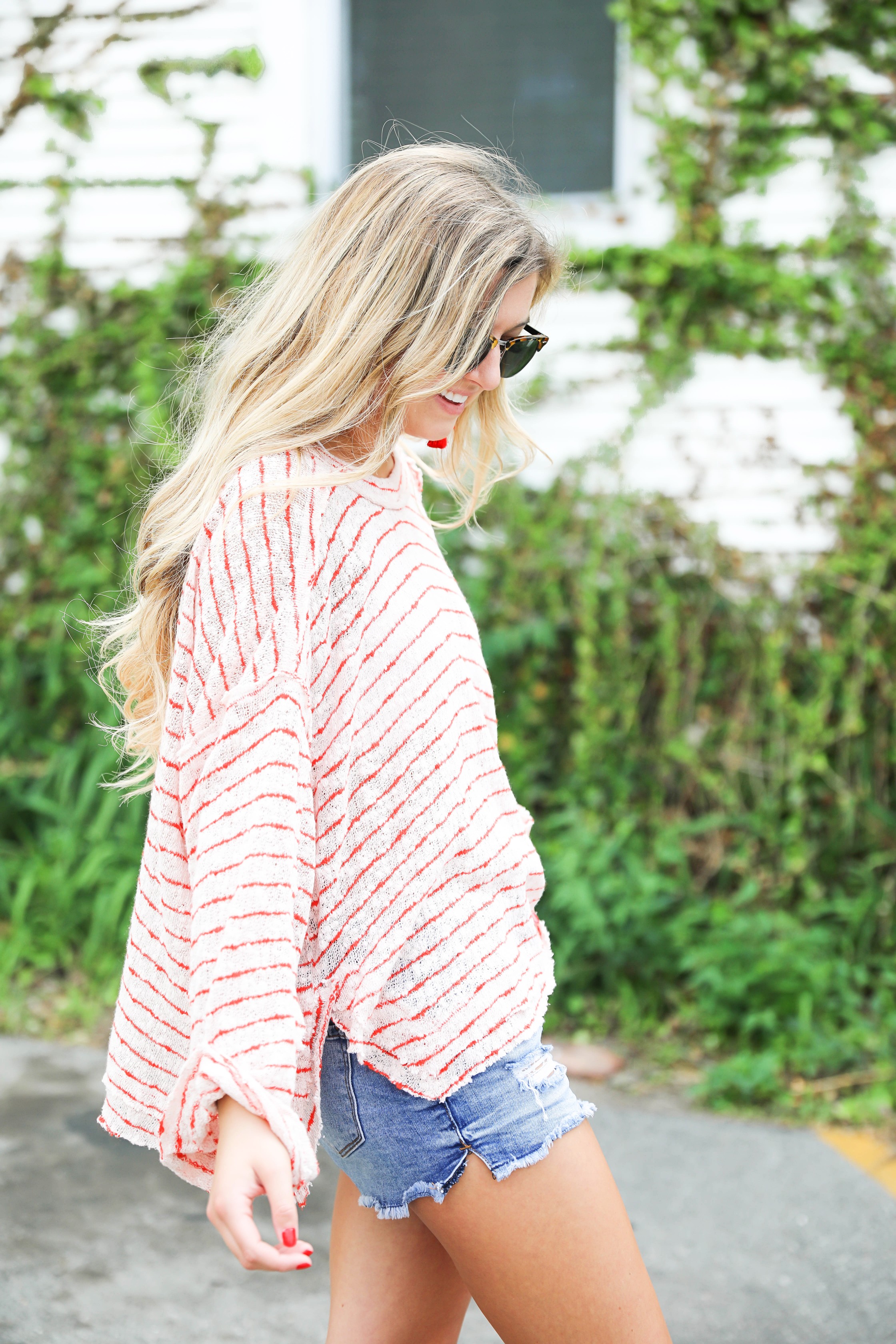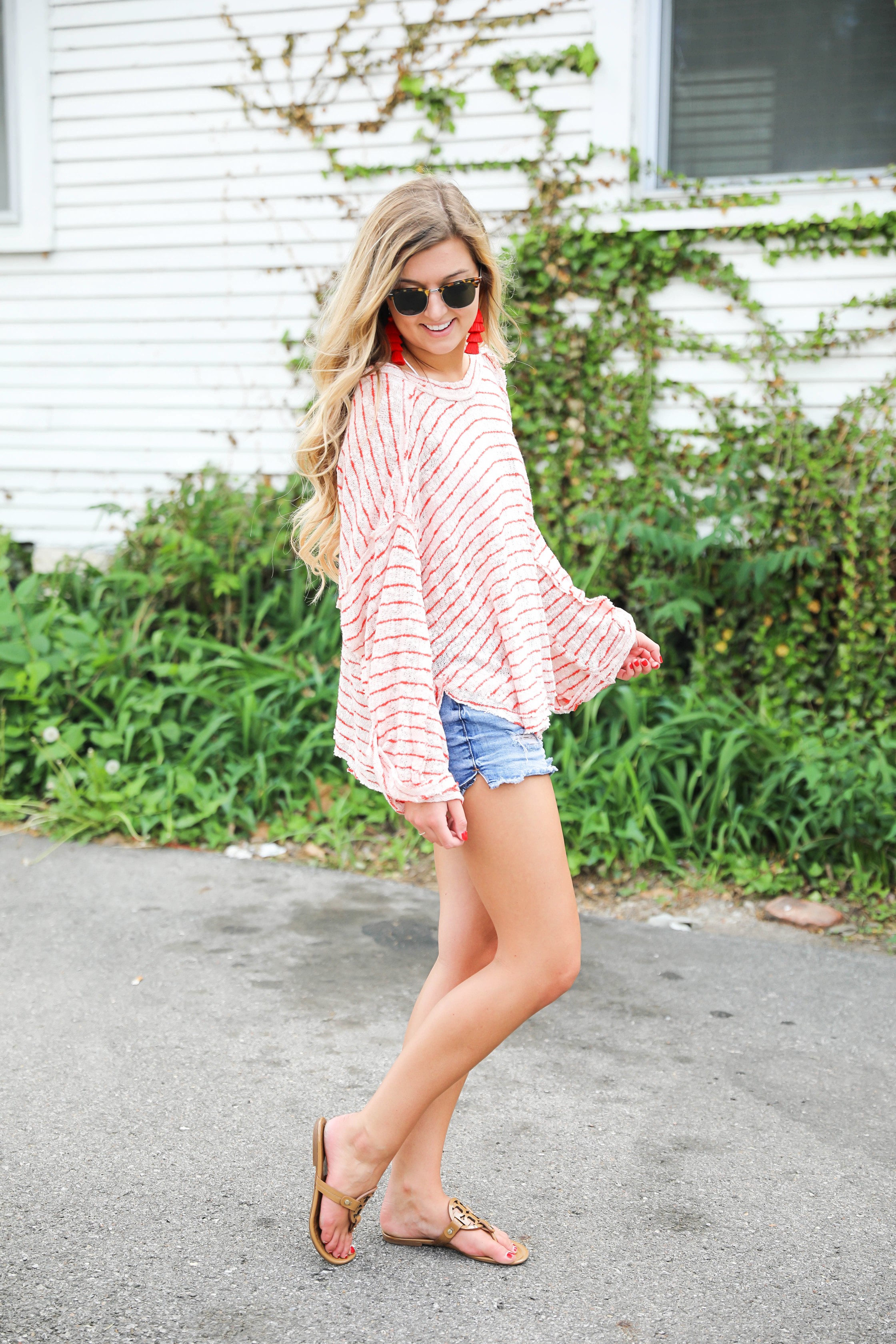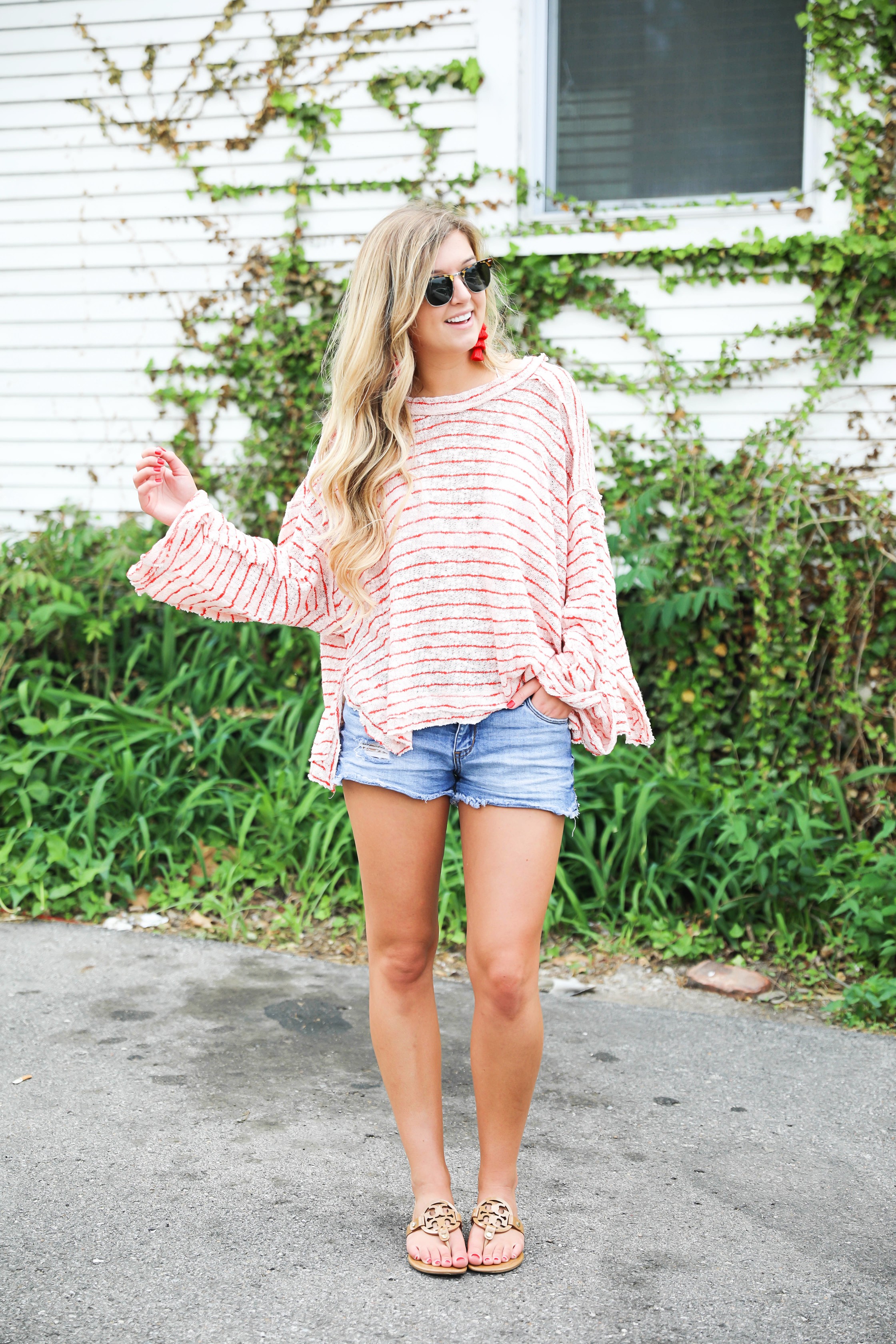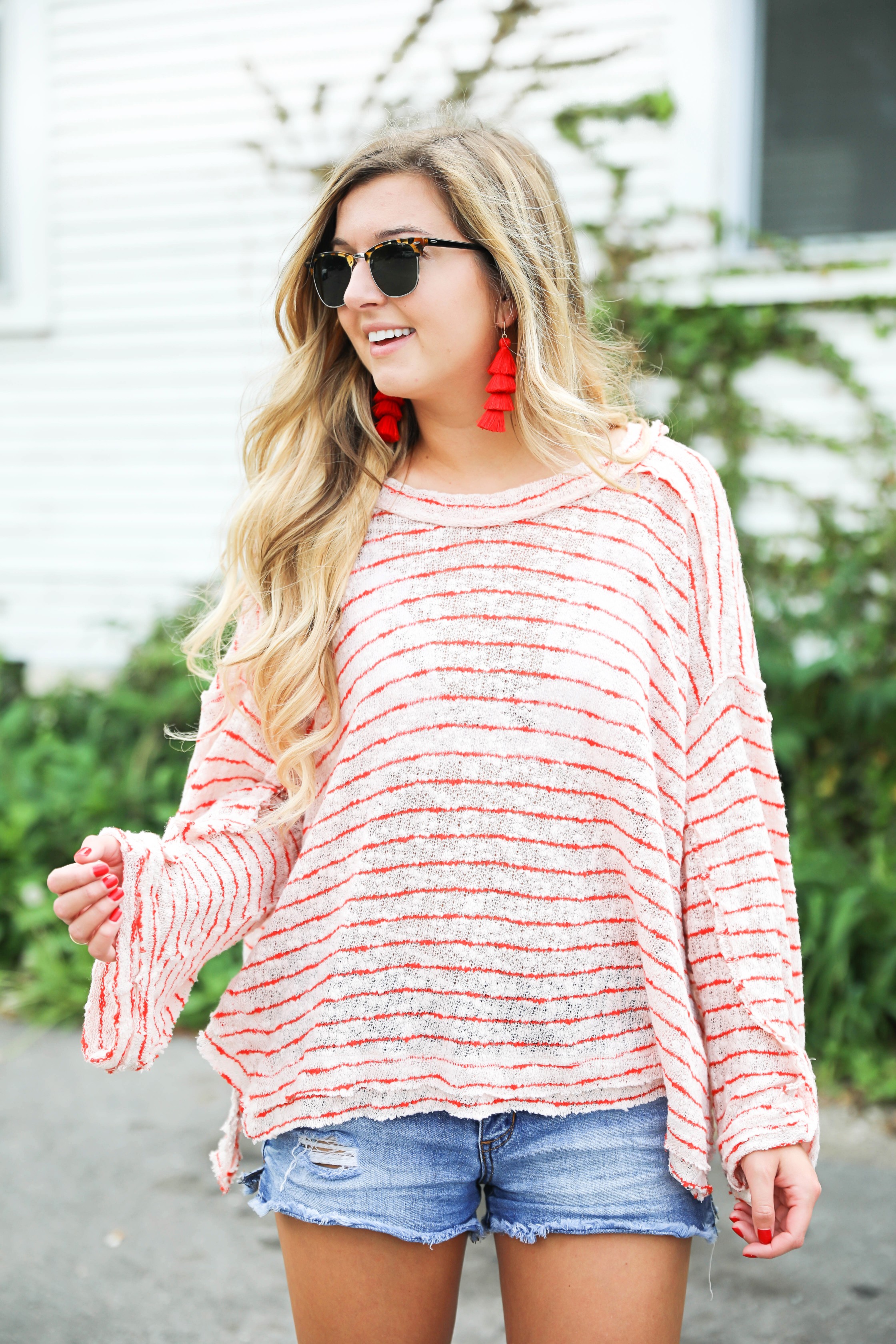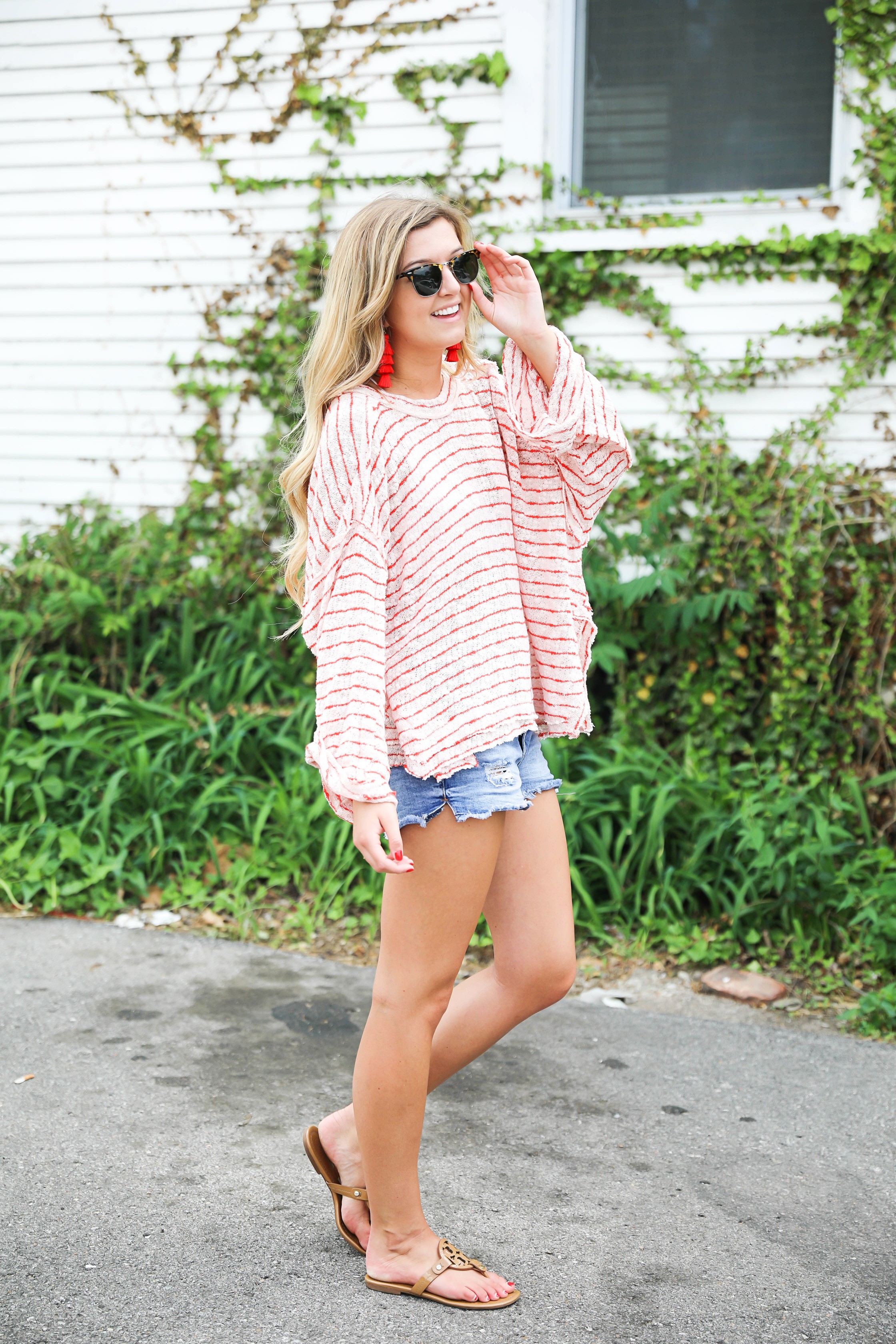 I hope you guys are having a good start to your week! Even though I have had a few frustrations it has still been a good one for me. I went to one of my best friend's fraternity formals on Saturday and it was sooo fun! Sunday we had the best day celebrating Mother's Day – we made a charcuterie board, gave my momma presents, played yard Yahtzee, sat by the pool, and grilled out! Then last night I got to hang out with my boyfriend – so I can't complain 🙂
Shop this post + more similar items!
xoxo,
Lauren Emily Lindmark
Copyright © 2018 dailydoseofcharm.com