Summer Lovin' Hair Bows & Embroidered Dresses | OOTD
Summer lovin' had me a blaaaast, summer lovin' happened so faaaassst… I don't know why this song popped in my head when I was editing this, but I am rolling with it. I love the movie Grease, I haven't seen it in so long! I probably thought of it because this dress is so summery! I love white dresses for summer, I posted another one recently that you can see here – but I love that this one is more casual. I seriously have a Free People addiction, all of their stuff is so cute!
I paired the look with this adorable $5 mauve hair bow, I have been loving any kind of hair accessories lately – bows, scarves, headbands … they all add such a cute aspect to the outfit! Kate Spade makes a ton of cute ones, but I was really excited to find this one at such a great price! It also comes in navy and white stripes which is super cute!
On a completely random note, I want to start doing themed days of the week, so maybe do story times on some of my blog posts (along with outfits) on certain days, and maybe add "Friday Favorites" where I share some of my favorites things at the moment? I will still do outfit posts everyday, but I just want to add more to it! I also want to start posting more beauty. What do you guys think?!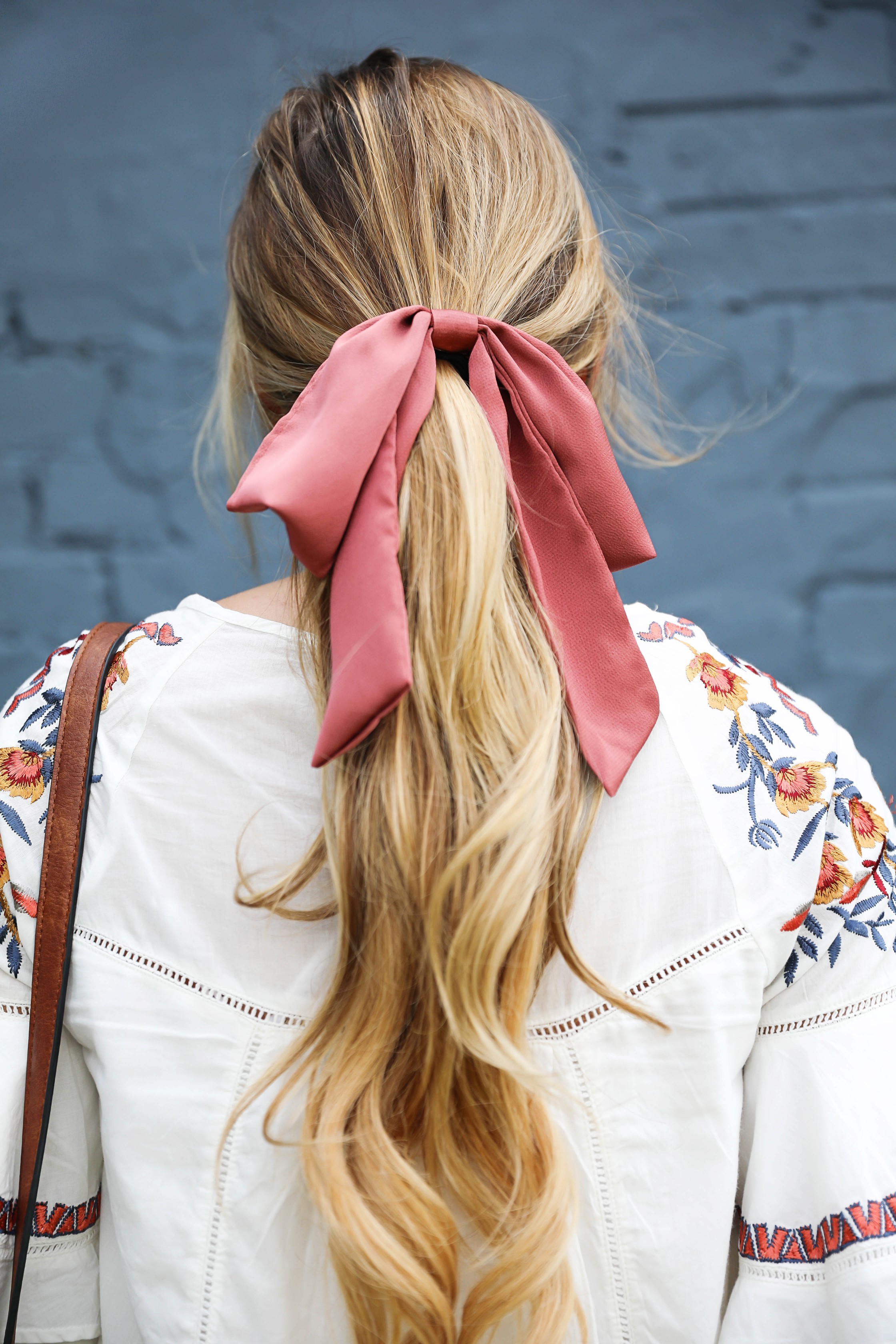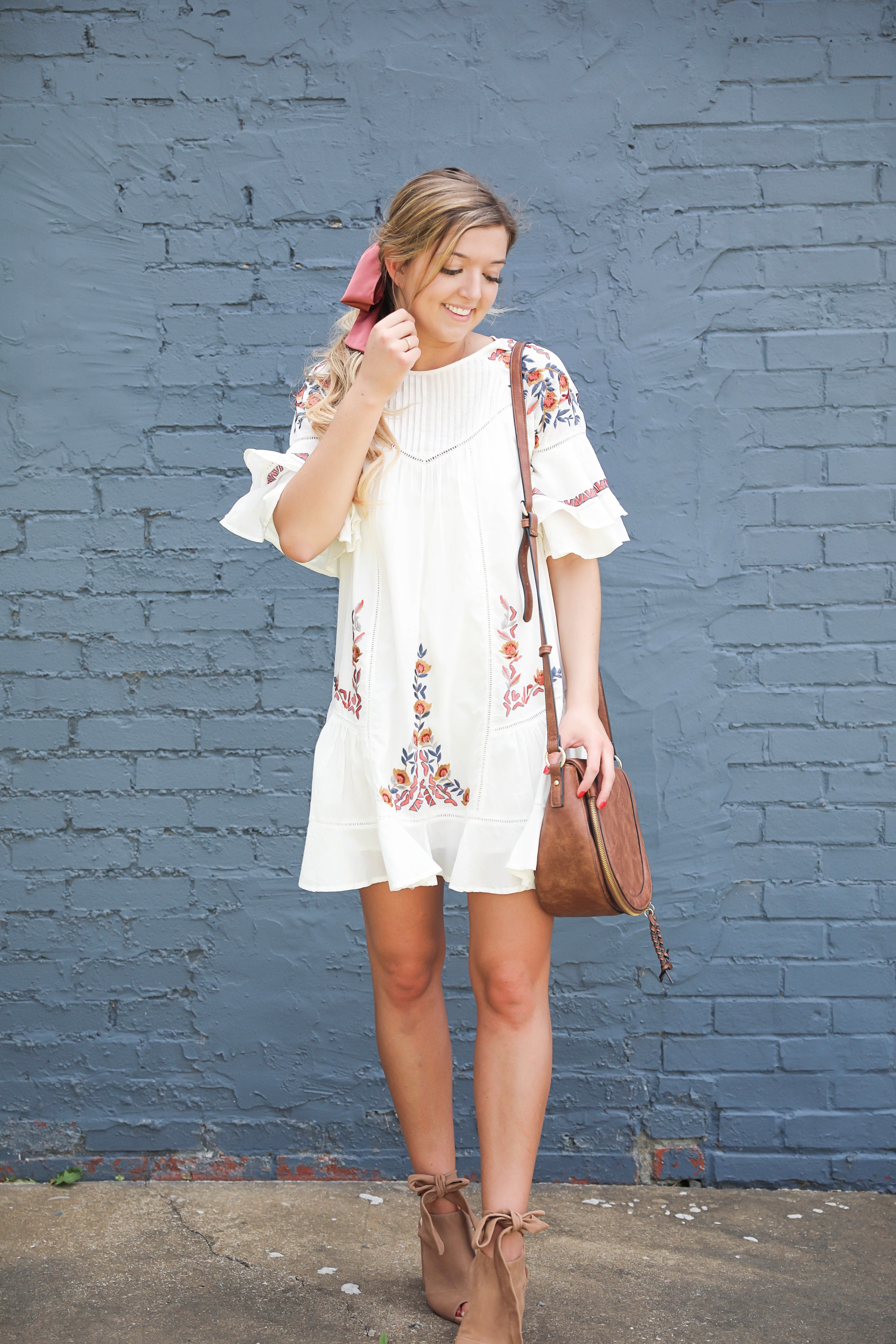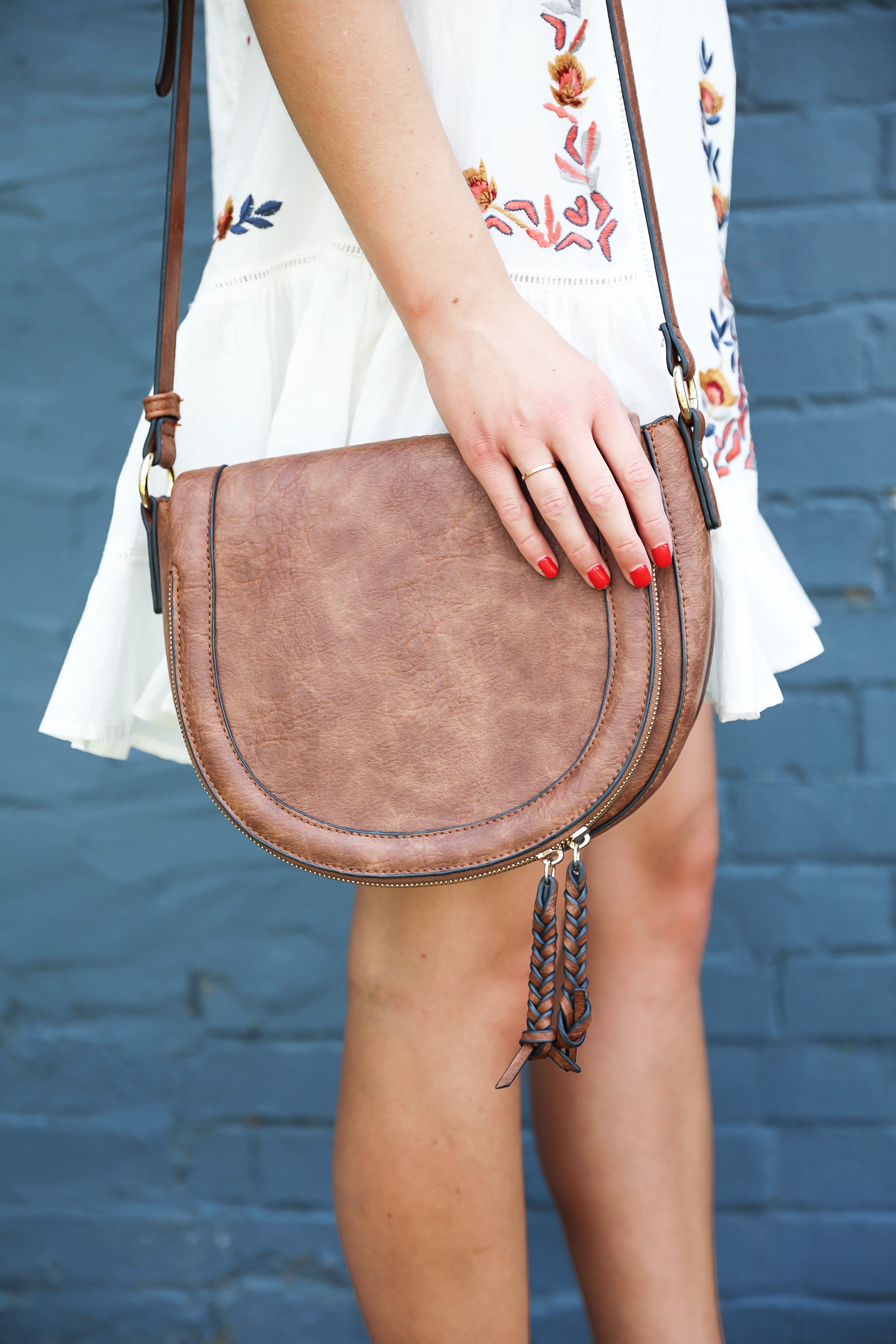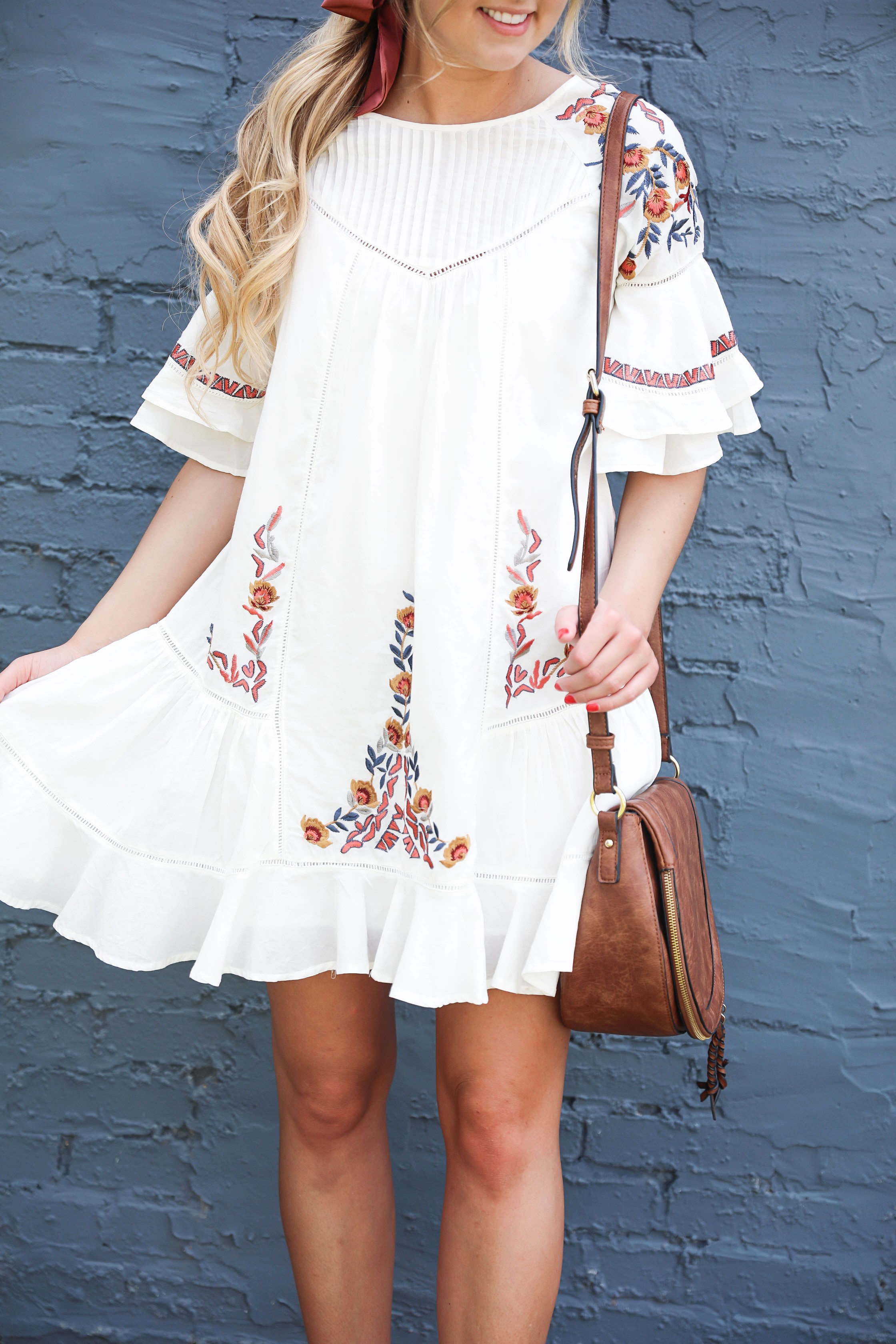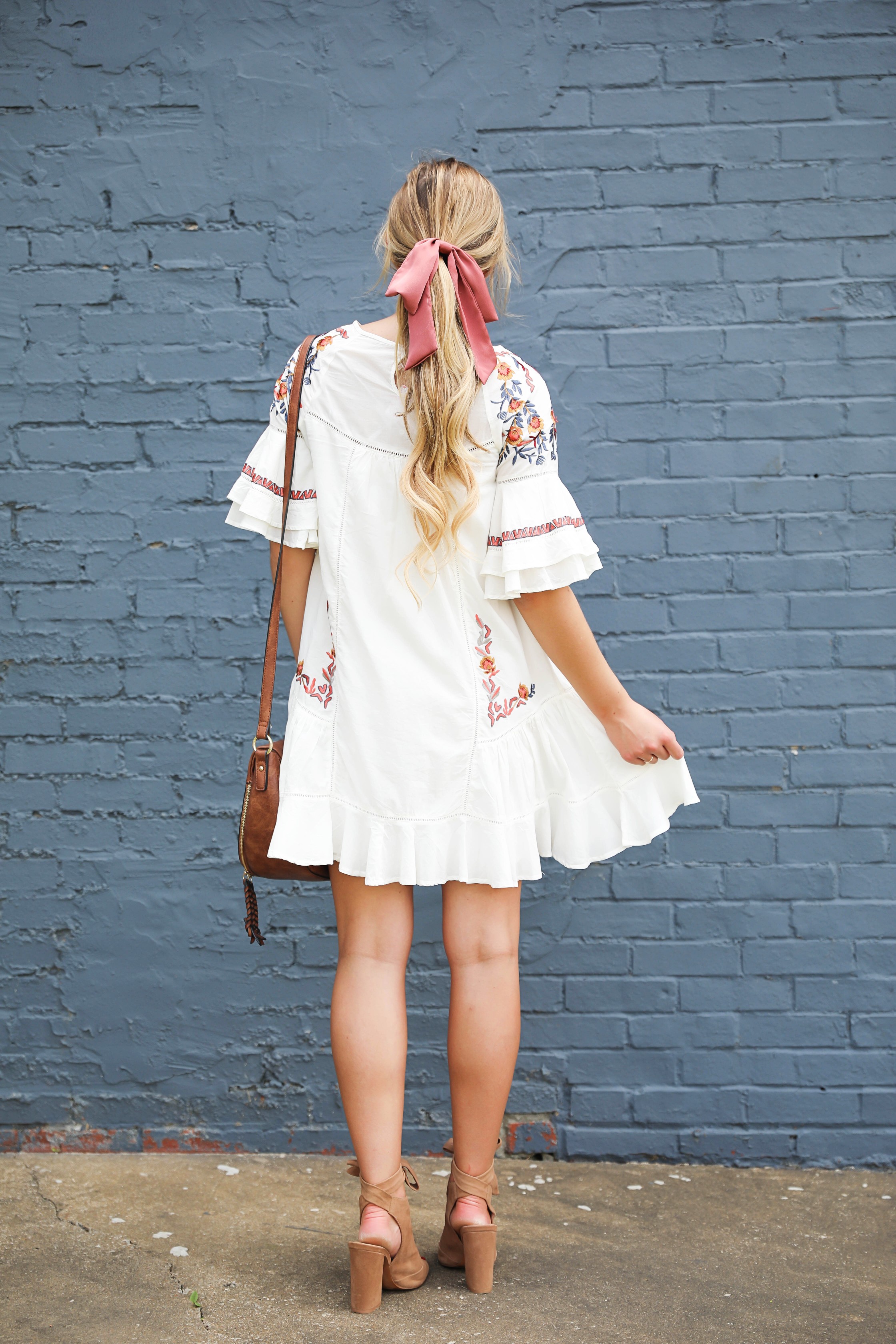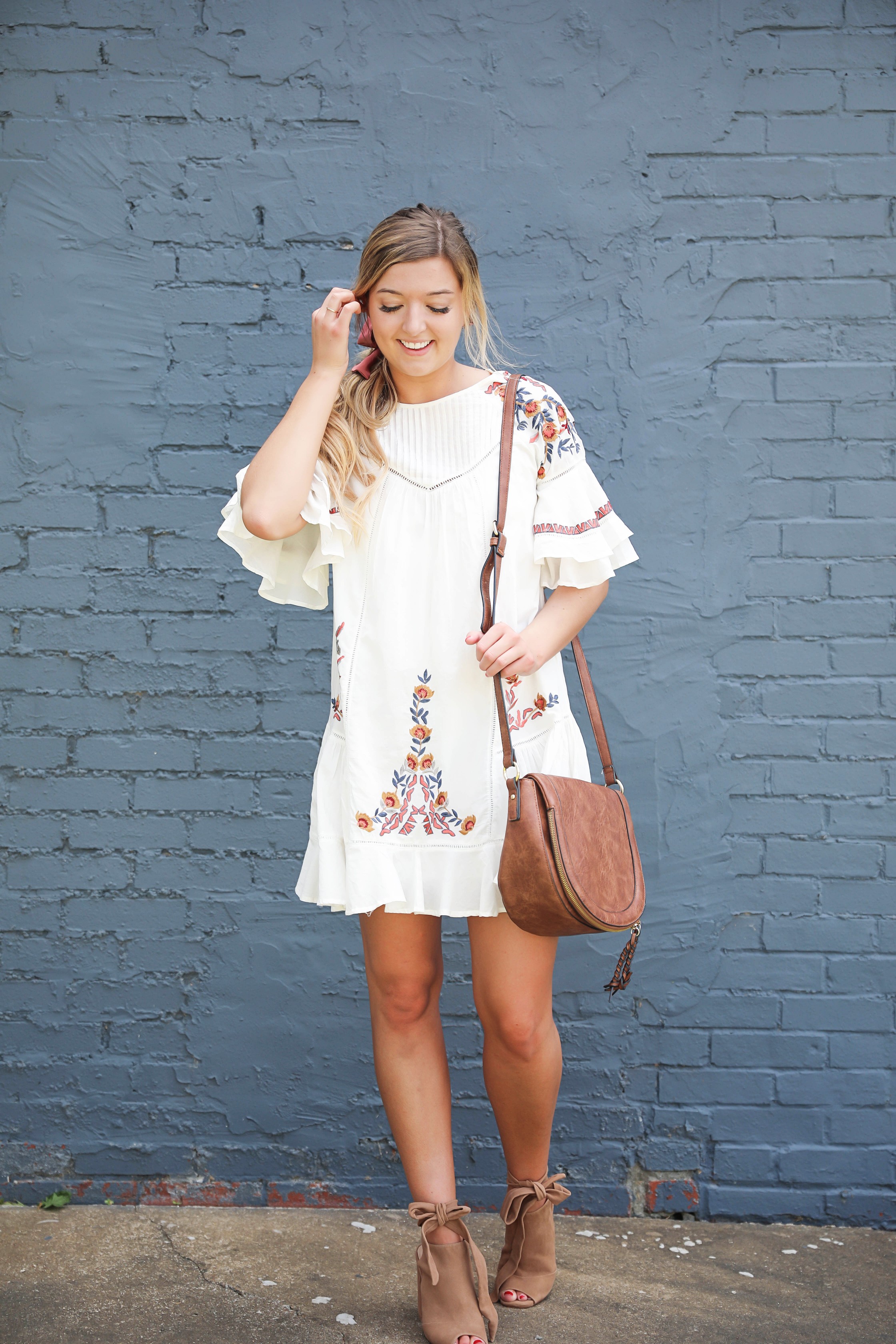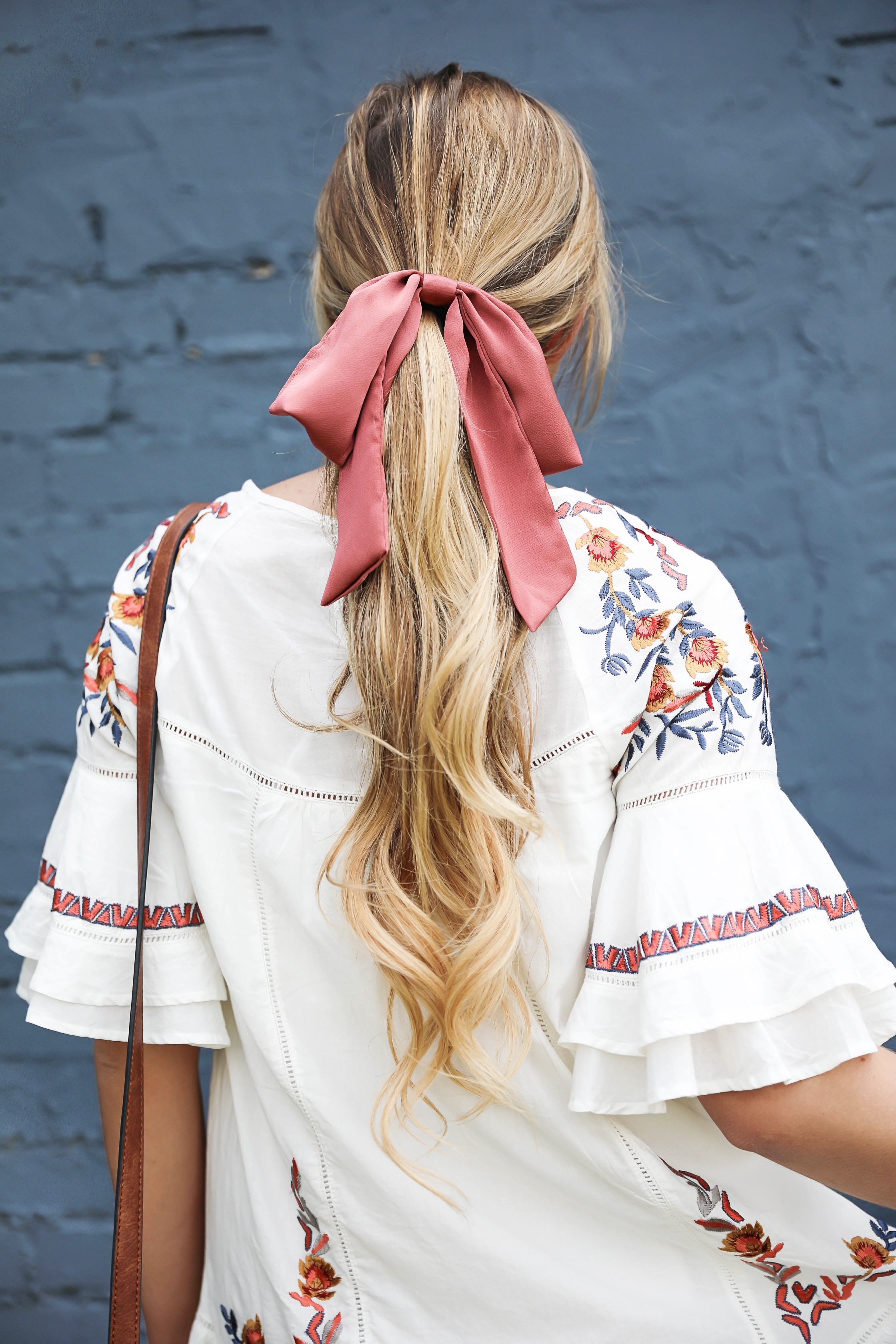 | Embroidered Dress (comes in two colors and I am wearing a size x-small) | Mauve Hair Bow (only $6 and also comes in navy stripes) | Saddle Bag (mine is sold out, but I linked a similar one by the same brand and more below) | Bow Shoes |
I think the embroidery on this dress is stunning, Free People always kills it when it comes to that! The quality is amazing. When I first got it I was worried it looked a little thin, but when I put it on I didn't have any issues. I didn't even need a slip underneath!
As always, I am linking everything in this post above, and I have also linked some similar items below. Happy hump day babes!
Shop this post + more similar items!

xoxo,
Lauren Emily Lindmark
Copyright © 2018 dailydoseofcharm.com