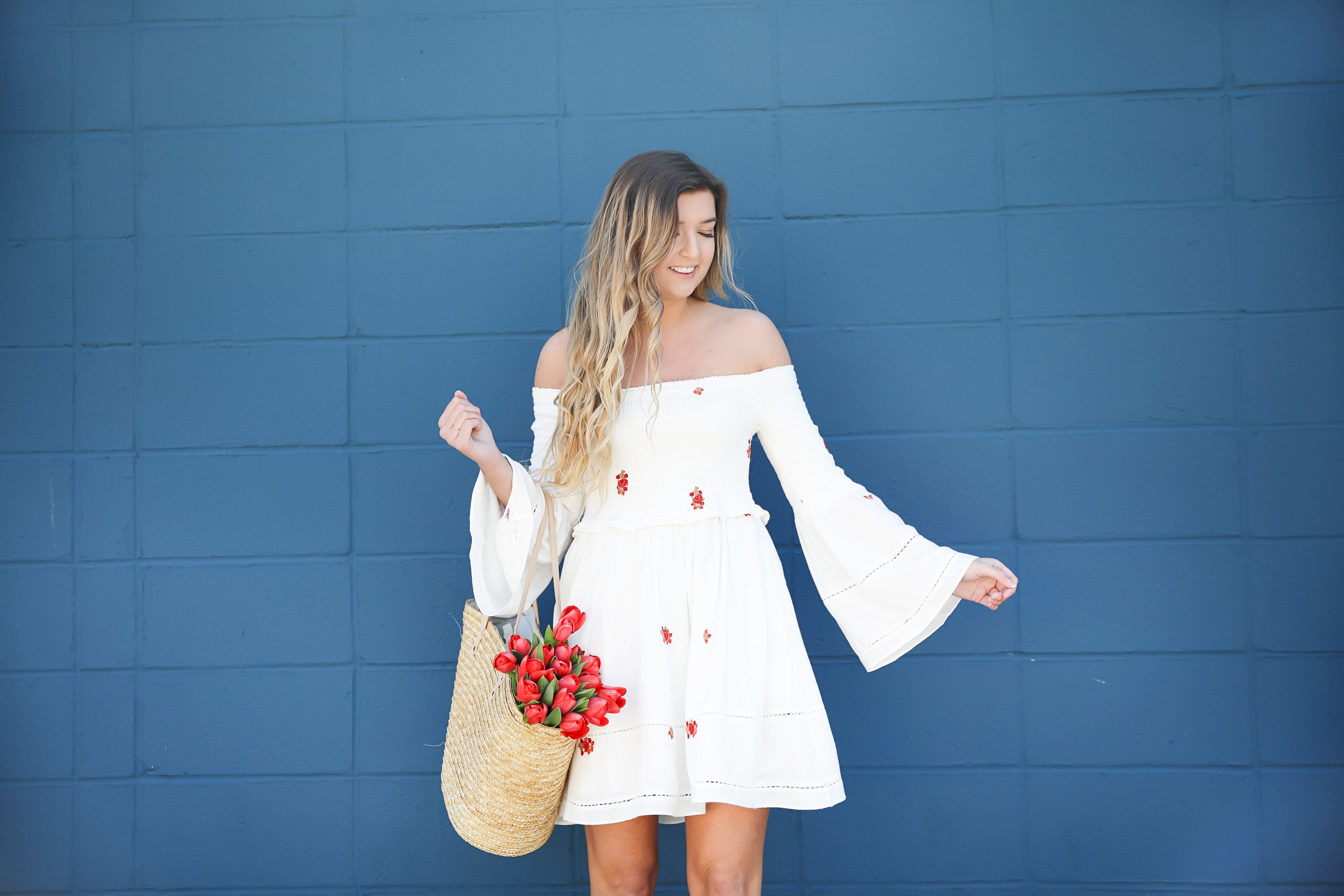 Red, White, & Spring | OOTD
Haha! I just realized this look totally has Fourth of July vibes! I need to wear this on the fourth this year! Happy Wednesday everyone, not going to lie I almost just wrote Tuesday… When I don't post blogposts Monday through Friday my days get a little mixed up. It has already been such a long week, but very productive!
This post is going to be a bit on the shorter side, I have an online exam to take today that I need to do a little more preparing for. However, I do want to take the time to talk about how adorable this dress is! I actually bought this on March 21st (according to my Nordstrom receipt) and I am so bummed it has taken me so long to post! I started seeing this dress all over Instagram so I didn't feel like I needed to necessarily shoot it, but I decided to anyways for my followers who don't follow a lot of bloggers! Plus it's still in stock!
It comes in four colors, I am super tempted to buy the navy for wedding season this summer, but I also love the red! I paired it with this cute straw bag and – of course – had to throw some red tulips in it to finish the look! My hair is super crazy in these photos, I need to get my hair extensions moved up because they are driving me insane! My hair is also so dry from spring break and spending so much time in the ocean. I just ordered a Moroccanoil mask so I am hoping that will help. If you have any good hair mask suggestions let me know!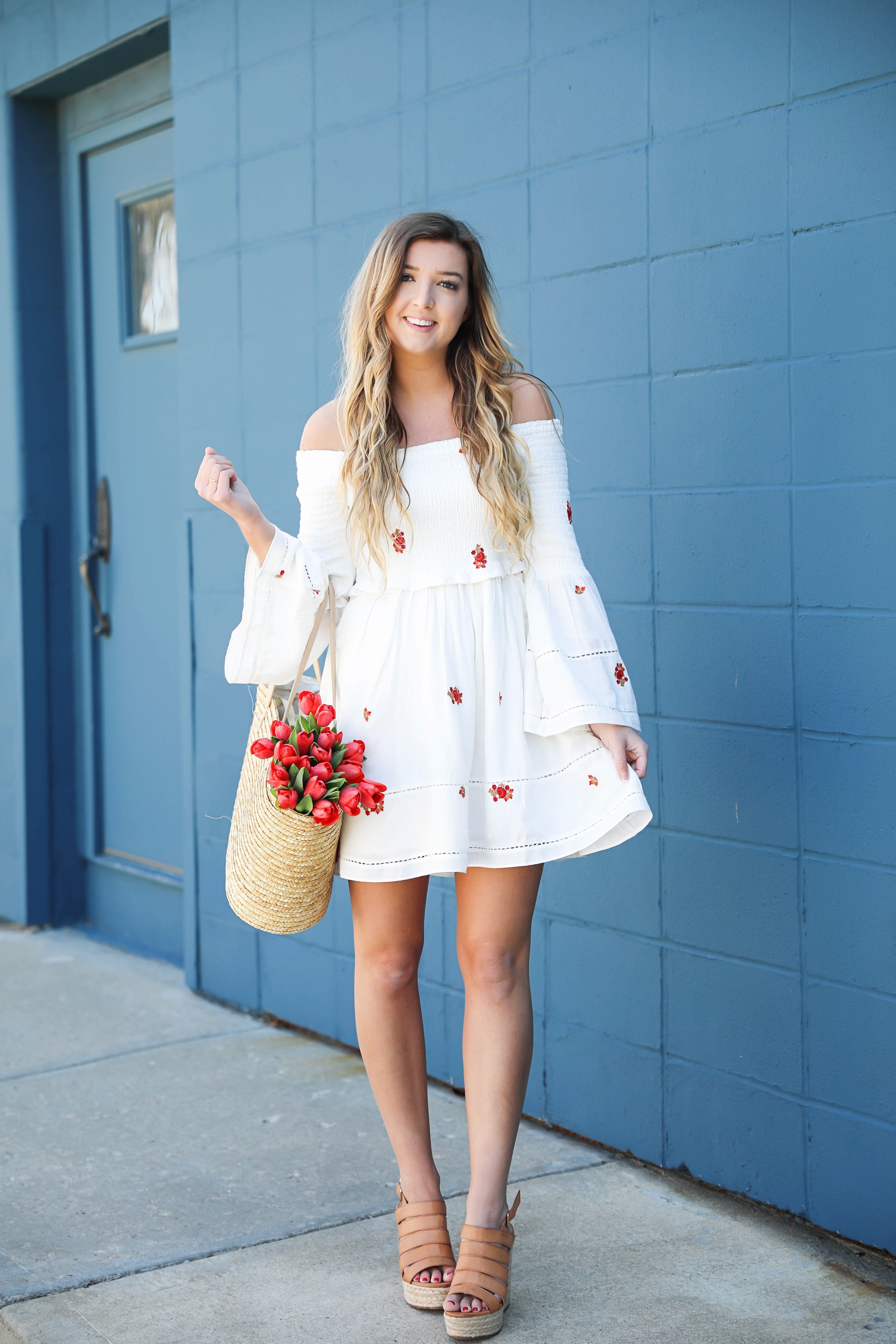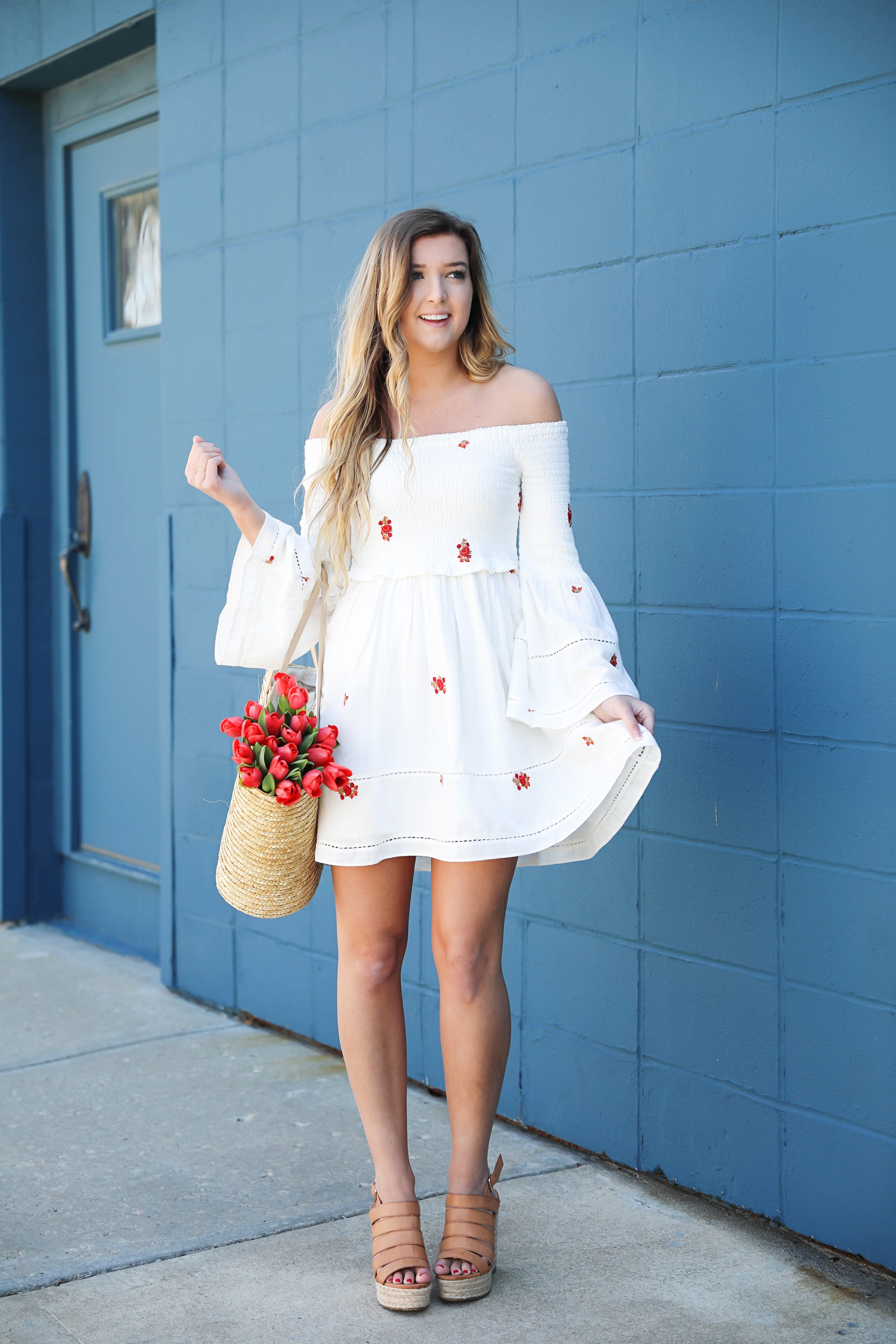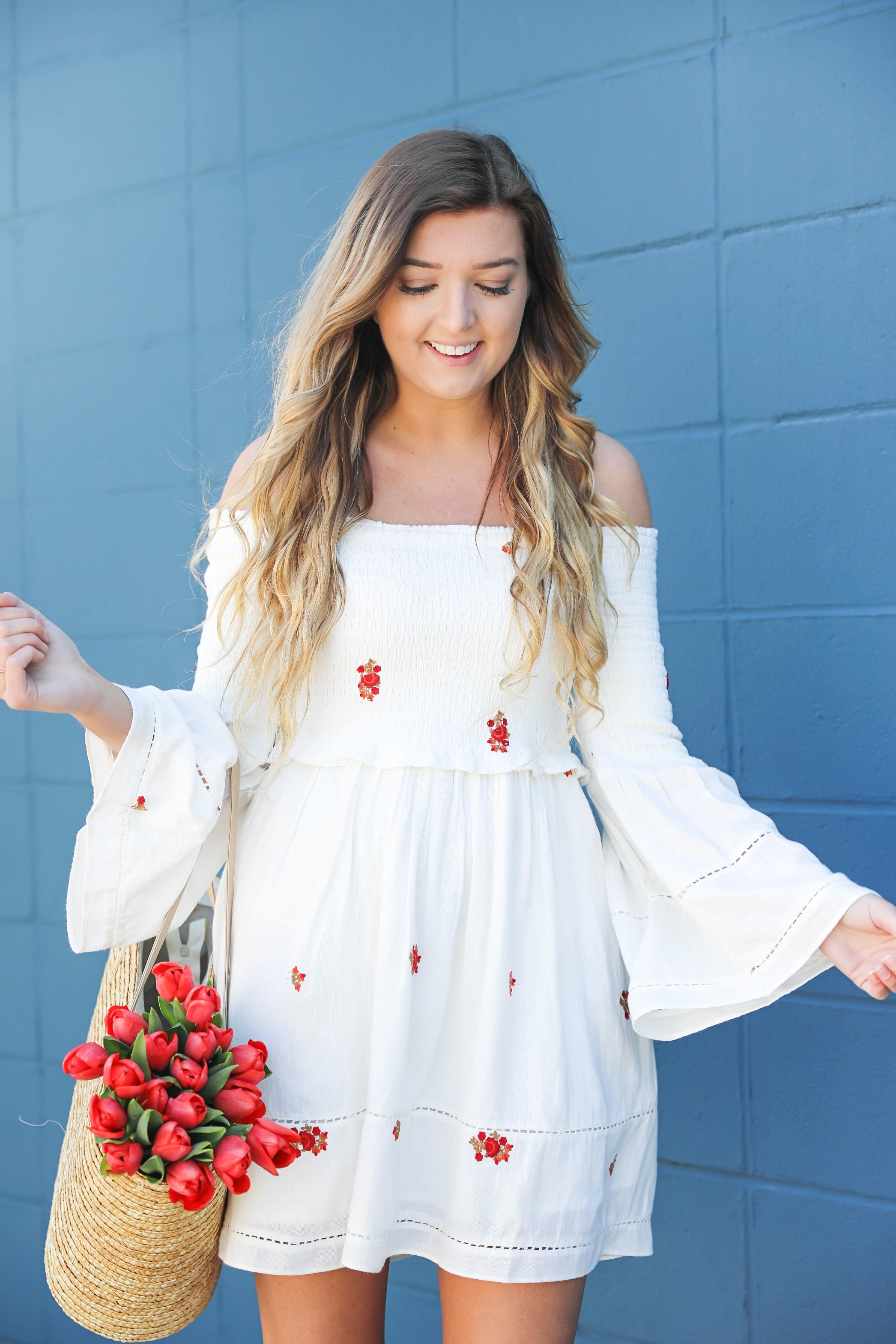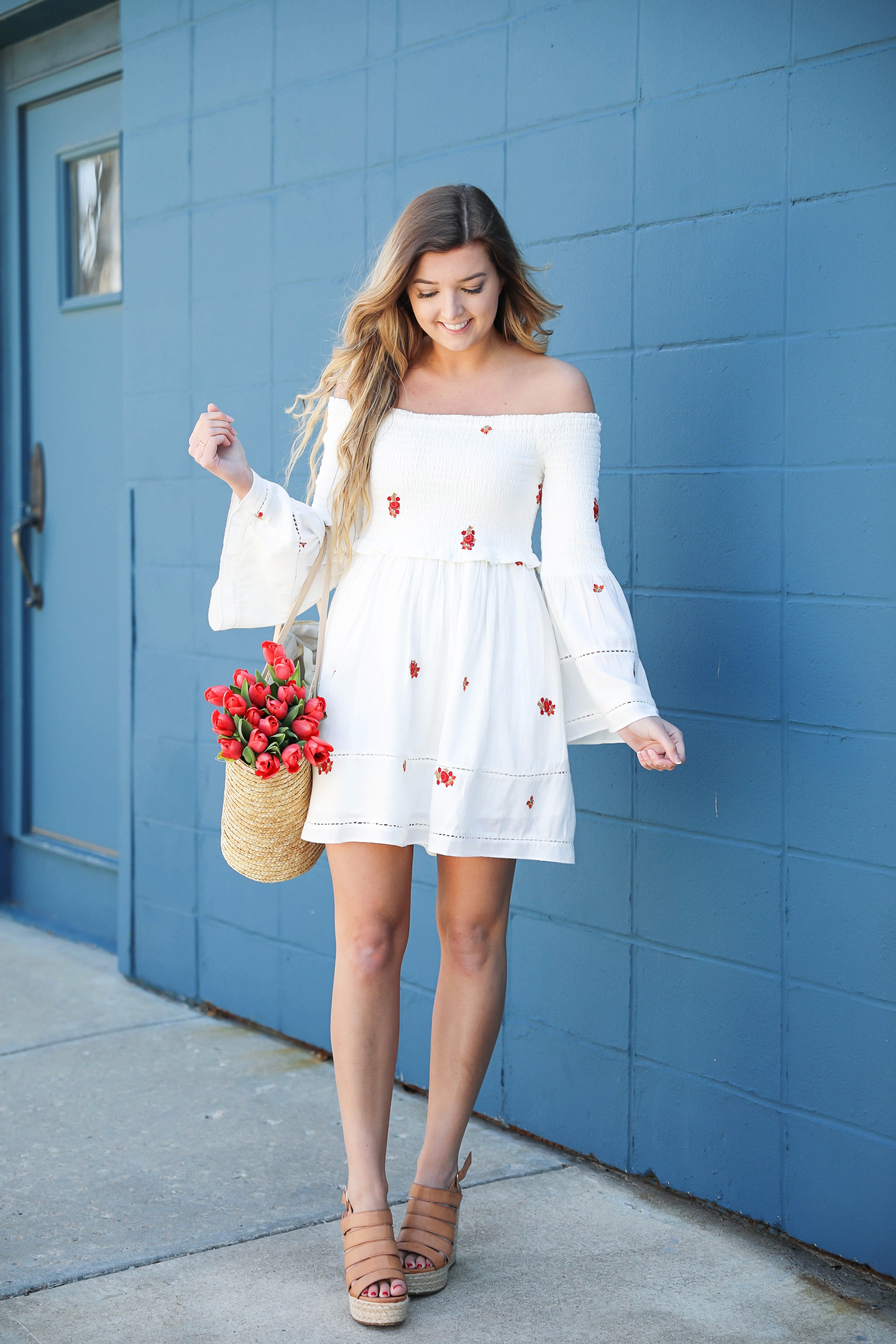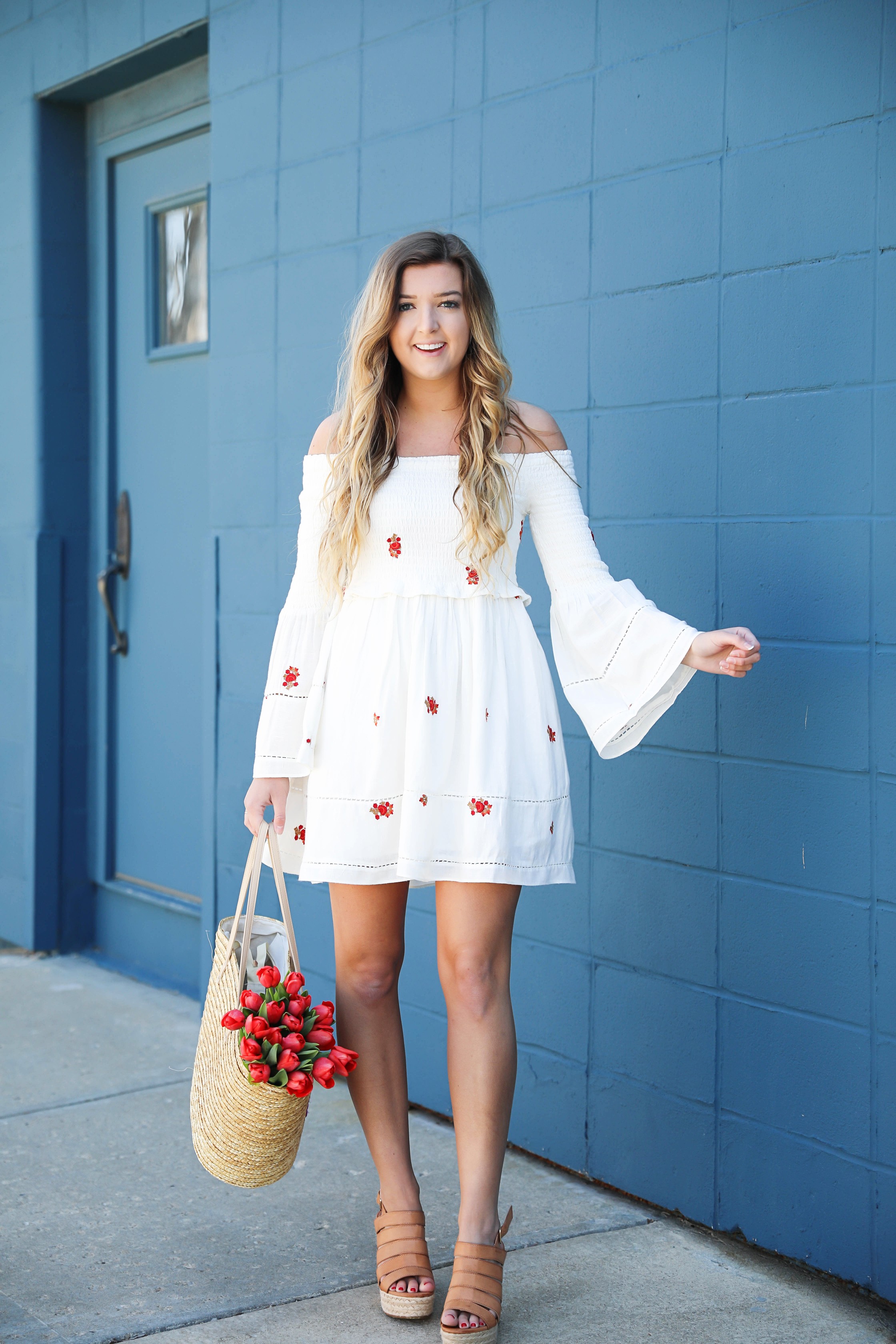 Okay time to go study (and eat some lunch)! I hope you guys are having an amazing week!

xoxo,
Lauren Emily Lindmark
Copyright © 2018 dailydoseofcharm.com